Volume 24, Issue 8-9-10 / August–October 2020
la lumière collective & VISIONS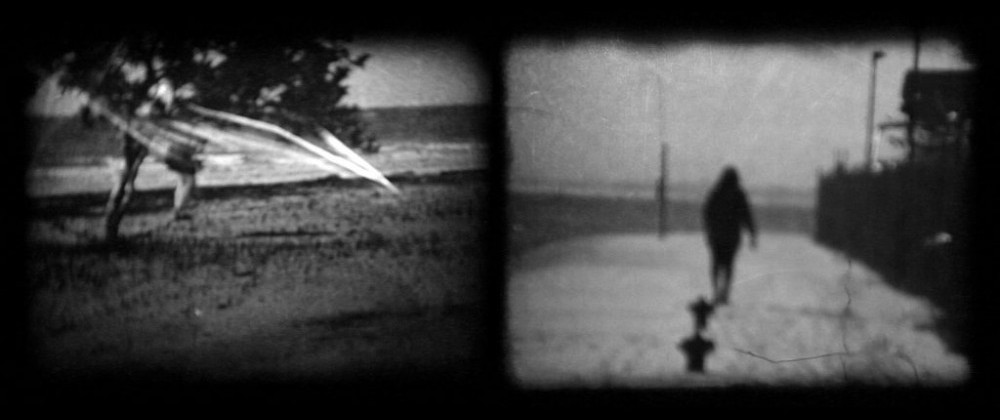 VISIONS, as a screening series, has been organising film and video events for the past six years. At every event an artist has been present, an audience has been present. For VISIONS, the cinematic art is a space, it's a projector, it's people. Cinema is what happens around the moving image, not within it. Cinema is the relay between images and audience – the friction between the monologue of the screen and the dialogue of the people.
The Great Confinement has put a stop to this, to bringing bodies together. An end to the gathering of eyes to see and mouths to speak. No crowd to confront the images. The Great Confinement has also brought upon us an abundance of moving images. It feels like every distributor and festival is at one point or another dumping everything online – a reminder to ourselves that we're still here. But even we lovers of the art have at some point turned away in disgust. Full, bloated, unable to digest. Without space, without Cinema, without people, images play in loops and we don't even know who's watching them. That's to say, we can count who 'watches' them but we can't know them.
And so, VISIONS has been waiting.
While we've been waiting, we've been thinking about the artists we had been planning to present to people in our town. To host, to commune with. We thought about putting all our artists' programmes out there, online, in the ether, but we feared the weightlessness of images and that they would all drift away. And so, we waited some more. We thought about local connection in the everywhere of the online. We thought about the microcinema la lumière collective — our partners committed to presence, to space, to bodies. A Cinema. We thought about friends writing and thinking at Hors champ – seeing images through words, reflecting them back to us. And we thought about words as a way to counter images, a way to weigh them down, a way to slow us down. A way to wait until we can see with each other again.
La lumière collective was also waiting. They were presenting some outdoor projections and some live-streaming events but they were also plotting a new text/video pandemic-resistant website. A waiting machine. And now, here we are. Now we've capitulated. Now we're going online. At least, for now. But we sincerely hope that you'll watch less and read more. In the end, we've asked each artist to share only one work. We've asked each writer to interpret one work in any way they wish. We've asked la lumière collective to be our virtual microcinema. We've asked Hors champ to be our virtual publisher. New combinations. New exercises. New experiments. Together, we've engaged in a project made in hope for the future. A future of collaboration and putting words into contact with images. A future of local bodies gathering again. A future of confronting images in person again. For now, here we are and here we aren't.
We're still waiting. Waiting for you. Waiting to see with you again.
Benjamin R. Taylor – Artistic Director of VISIONS, member of la lumière collective.
Screening Links for the films are available at la lumière collective microcinema.
The texts in this dossier in the CRITIQUES series are presented by VISIONS with the support of the Canada Council for the Arts, the Conseil des arts et lettres du Québec and the Conseil des arts de Montréal.
Those in the EMERGENCE series are presented by la lumière collective with the support of the Canada Council for the Arts.
To follow the project, subscribe to our mailing list.
---
As editor of Offscreen I would like to thank Benjamin Taylor for asking us to be partners in this wonderful endeavor to keep film artists and their supporters in contact in the best possible way during times that are challenging for any kind of communal activity. I would like to add a special thanks to our translator Olga Montes who did such a wonderful job of translating all of these essays from their original French. Translation is difficult in the best of situations, but some of these essays took full advantage of the intricate complexities of written French. And some written in a more personal and poetic form of criticism. Which makes the task of finding the right sense in another language that much harder. The expression that translation is an art applies so well in this context, because Olga Montes did a great job in keeping the spirit of the original writing intact. (Donato Totaro, ed.)