How do we film our memories? A short essay about Aaron Zeghers' Memoirs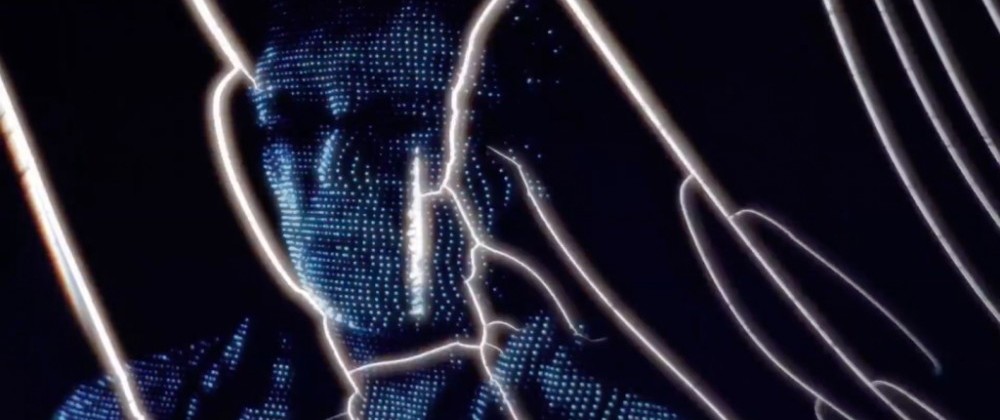 This text is presented as part of the CRITIQUES series, organized and presented by VISIONS, in collaboration with Hors champ and Offscreen.
---
Memories exist as fragmented moments within our imagination, the importance or meaning of which we are constantly negotiating in our lives. Indeed, these fragmented moments remain in our consciousness as stories that are waiting to be told. But how can we decipher these memories? How can we make sense of them? How can we externalize them? In his short film, Memoirs, Aaron Zeghers explores these different questions by using lyrical forms of narrative construction and dream-like visual aesthetics that are both intertwined and disjointed from each other. These evocative techniques bring about a film that reveals our own complex state of mind, mimicking the fragile structures of our memories.
Memoirs is a haunting and poetic viewing experience, exploring the ephemeral and fragmented ontological nature of memories, and how they affect our relationship to each other. As viewers, we are asked to reflect upon the many stories that define who we are, who we were, and who we will be. Zeghers constructs a frenetic experiment around the telling of his family's stories. By fusing together original 16mm and digital footage, along with personal family archives made up of home footage and photographs, Memoirs becomes an engaging personal tale that spans three generations, grounded within an artistic approach that is as original as it is frenzied. Zeghers includes chaotic and unstructured voiceover interviews with his family members over abstract images of past and present, resembling the precarity and disarray of remembering. These fragmented aural anecdotes are stitched together alongside disconnected images, which display the gaps in our ability to recollect. In one of the many significant and melancholic moments within Memoirs, Zeghers films his hand, holding a photograph of his grandparents' family home. He then removes the photograph, only to reveal that even though the rooms still hold visible traces of the past, with some of the same furniture and memorabilia, what has changed more drastically are the people occupying these spaces. Objects can remain frozen in time, but the self and people do not. Pictures in this way, become physical traces that can help us better understand the passing of time and the stories that have taken place. Here the transition between the photographic and the filmic mediums act as a witness of time passing, as a visual trace of what was and what will become.
As the cultural theorist Siegfried Kracauer once wrote in an essay on photography, "Memory encompasses neither the entire spatial appearance nor the entire temporal course of an event. Compared to photography, memory's records are full of gaps" (425). Here, Kracauer implies that as hard as we might want to recall certain past events to our best abilities, we are never truly capable of remembering everything in detail. We continuously turn to visual mediums, such as photography, and auditory mediums, such as recordings, to fill the gaps created by our memories. This paradox then anchors itself in our dependence on these mediums to help fill the gaps, a task these mediums too can never fully accomplish. By exploring the limits of the audiovisual medium, Zeghers makes sense of the psychological practices associated with remembering. Moreover, Zeghers is trying to reveal or even bridge these temporal and spatial crevices by experimenting with different audiovisual mediums to capture and archive the aural stories that have shaped his family for generations. Memories on their own take no shape or form, but by recreating them through audiovisual media, it then becomes possible to turn our recollections into objects we can see, listen, and hold —even if these objects themselves are incomplete/have gaps. They become material traces of our sense of self, which we come to understand through the stories that they hold. What we then experience on the screen in Memoirs, is a visual and auditory exhibit about how we negotiate the disparities that make up the hidden structures of our memories.
Time sensitive screening link at la lumière collective
Bibliography:
Kracauer, Siegfried, "Photography." Critical Inquiry, vol. 19, Spring 1993, English translation by Thomas Levin, Harvard University Press, pp. 421-437.
---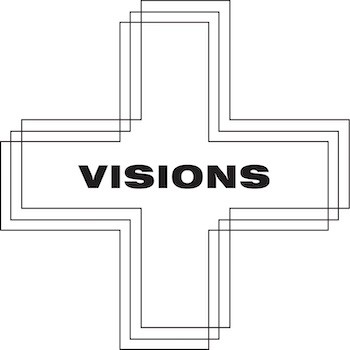 VISIONS is a series of monthly screenings devoted to experimental documentary cinema and artists specializing in moving images. Curated by Benjamin R. Taylor in Montreal since 2014, VISIONS presents these films in various venues and in collaboration with local festivals such as the Cinémathèque québécoise, la lumière collective, être, Ex-Centris, RIDM, FNC, POP Montreal and Cinéma moderne. Filmmakers always attend screenings and we help them travel to/within Canada by organizing screenings, workshops and tours. Films are always presented in their original format. VISIONS also takes part in several international festivals and exhibitions and helps bring creators and the public together.
The online program CRITIQUES is a consequence of VISIONS' postponed programming activities. Starting from a selection of works initially programmed for the 2020 season, the idea is to bring them into direct conversation with a local writer who is asked to reflect, refract, retrace and reinterpret the work in question. The collected texts are first published in a special edition of Hors champ. Then, each week, a selected work is shown on the new virtual-pandemic-proof screening platform of the local microcinema la lumière collective, together with the text.
Each iteration invites a guest writer to establish a dialogue with the images in his or her own way, with the aim of renewing ideas, provoking conversations, establishing new discourses. At a time when online broadcasting is abundant and boundless, CRITIQUES offers something to read and think about. Something to take with you until we meet again.
Subscribe to our mailing list to receive updates on the project.
The CRITIQUES series is presented with the support of the Canada Council for the Arts, the Conseil des arts et lettres du Québec and the Conseil des arts de Montréal.