We Chose the Milky Way
Cosmic Glitter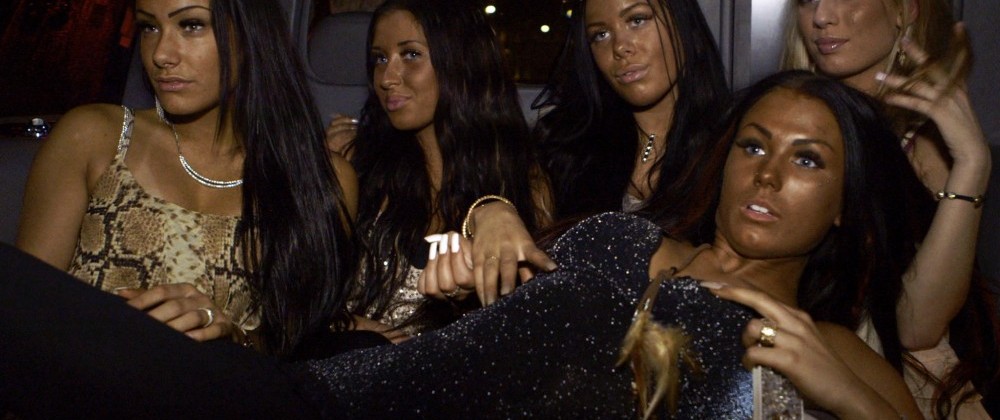 This text is presented as part of the CRITIQUES series, organized and presented by VISIONS, in collaboration with Hors champ and Offscreen.
Translated from the original French by Olga Montes
---
In a Copenhagen suburb, sixteen-seventeen year old teenage girls don false eyelashes, cream-colored fake nails and hair extensions. They vape while sprawled on sofas, casually take selfies, pet white bunny rabbits, ride limousines to parties, then fall asleep to trance music or tranquilizers. They take pride in their bling, discuss their melanin injections very seriously ("only 2 ml or 1 ml," one recommends, while another states that "with a solarium, you reach a point where you can't get any darker"). This world of rhinestones, silicone and bright screens could easily be judged by some and given derogatory epithets. These girls could be said to perpetuate superficiality, vulgarity and obscenity; such a statement would not be surprising. However, Eva Marie Rødbro offers another perspective in We Chose the Milky Way (2015). The filmmaker instead focuses on the truth behind these young Generation Z girls' experience as well as their views and the specifics of their lifestyle. While Rødbro films the Danish teenage girls with an assumed anthropological approach, what gives this subject its unusual dimension and unique freshness are the parallels she draws with astronomy and metaphysics. Who are these girls? What rules, rituals, conventions make up the world in which they have chosen to flourish? If we suddenly drift away from earthly realities and experiences, if we allow ourselves to drift gently, far away, perhaps even towards the Milky Way, how can we examine the very specific microcosm of this youth culture?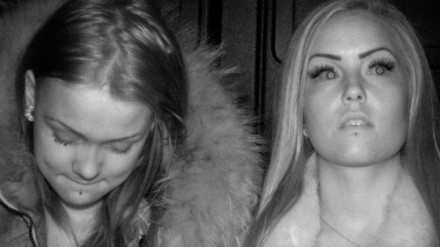 By framing her subject within the confines of the infinitely small and the infinitely vast, Eva Marie Rødbro succeeds in bringing new life to a tired topic (how vacuous and superficial young girls can be) and in questioning the outlines of this concept of vacuity. What is vacuousness? Triviality? The meaning of the chosen family? Glamour? Do these concepts hold any meaning when their scope of interpretation is shifted and brought back to what they in fact are: abstractions, human perceptions? We Chose the Milky Way asks these questions indirectly, and the title of the film, it must be pointed out, is an amusing bias in itself. If these teenage girls are daughters of the galaxy, beings born of the Milky Way, what could the Earth possibly offer them if not to send them back to a kind of cosmic fluffy dream? Rødbro expands on this idea through a documentary staging that draws on generic hybridity. We Chose the Milky Way is therefore difficult to classify on a formal level. Is this a documentary inspired by the aesthetics of found footage, a docufiction, an anthropological allegory… a mix of all these? Rødbro skillfully combines different types of visual effects with a variety of traditions: night vision and low-resolution shots for found footage aesthetics, hands dancing in slow motion to trance music suggesting music videos and/or raves, fixed shots of the full moon and predominantly pink light to highlight both the "outer space" atmosphere and the pop aspects of the film. This composite design leaves it up to viewers to decide which reality (or science fiction chronicle) they prefer to believe in when watching the film. Rødbro's refined skills are evident in her way of highlighting the inherent peculiarity of the very common sets she films. The claustrophobic and blinding interior of the tanning booths are made to look like small spaceships. The distant lights from Copenhagen's buildings, as seen from the suburbs, become a poetic constellation and her use of night vision to film the group of girls in a forest–giving them a greenish complexion and glassy eyes–makes them seem to have emerged from an undiscovered "planet".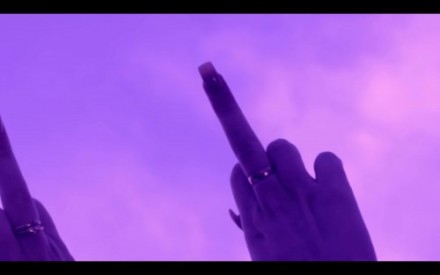 Here, this planet is a home, a claimed territory, and Eva Marie Rødbro takes the time to film it as such. In doing so, she gives the language of these young girls and their arcane sisterhood a space and the time to unfurl. However, the anthropological perspective underlying the film's subject matter takes on too much emphasis, and even brings with it a certain uneasiness, when African percussion sounds (djembes, dununs, small drums?) are added to the scenes of the girls putting on make-up. This sequence lasts only one minute, but the offset suddenly feels heavy, the metaphor over-emphasized.
Although teenage girls have often been the subject of her other film projects–for example, the short I Touched Her Legs (2010) and the mini-documentary series Prinsesser fra Blokken (2016), whose theme is similar to We Chose the Milky Way –Rødbro here attaches much importance to rhythm. When used to create harmony rather than contrast, the rhythm is very effective (as opposed to the scene that uses percussions). The often elliptical and non-chronological editing of We Chose the Milky Way embraces the fast-paced lives of the teenage girls, who jump from one topic to the next, scarf down McDonald's and toss it out, take a selfie, forget about it, take another, and move on to something else. The activities that form part of their evenings (make-up, dances, games) seem perfectly thought out and logical within their world, and yet appear as a series of infinite impulses, a disturbing cycle because it is imperturbable. The montage suggests that the partying is endless (Is it yesterday? Tomorrow? Daytime? Night?), that they go on and on until at last there are sighs and silence in a taxicab. The moment when the teenage girls no longer speak, when the fluorescent colours and fuzzy textures fade into the night, is somewhat intriguing. Where do these girls go once the party is over? With We Chose the Milky Way, Eva Marie Rødbro explores their escape from reality which, although not a celestial ascension, opens up to an elsewhere where daydreaming and artifice coexist with the slightest hesitation.
Time sensitive screening link at la lumière collective
---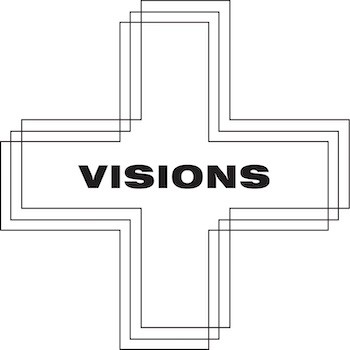 VISIONS is a series of monthly screenings devoted to experimental documentary cinema and artists specializing in moving images. Curated by Benjamin R. Taylor in Montreal since 2014, VISIONS presents these films in various venues and in collaboration with local festivals such as the Cinémathèque québécoise, la lumière collective, être, Ex-Centris, RIDM, FNC, POP Montreal and Cinéma moderne. Filmmakers always attend screenings and we help them travel to/within Canada by organizing screenings, workshops and tours. Films are always presented in their original format. VISIONS also takes part in several international festivals and exhibitions and helps bring creators and the public together.
The online program CRITIQUES is a consequence of VISIONS' postponed programming activities. Starting from a selection of works initially programmed for the 2020 season, the idea is to bring them into direct conversation with a local writer who is asked to reflect, refract, retrace and reinterpret the work in question. The collected texts are first published in a special edition of Hors champ. Then, each week, a selected work is shown on the new virtual-pandemic-proof screening platform of the local microcinema la lumière collective, together with the text.
Each iteration invites a guest writer to establish a dialogue with the images in his or her own way, with the aim of renewing ideas, provoking conversations, establishing new discourses. At a time when online broadcasting is abundant and boundless, CRITIQUES offers something to read and think about. Something to take with you until we meet again.
Subscribe our mailing list to receive updates on the project.
The CRITIQUES series is presented with the support of the Canada Council for the Arts, the Conseil des arts et lettres du Québec and the Conseil des arts de Montréal.