Waiting for the Fire
Focus on a few films by Guillaume Mazloum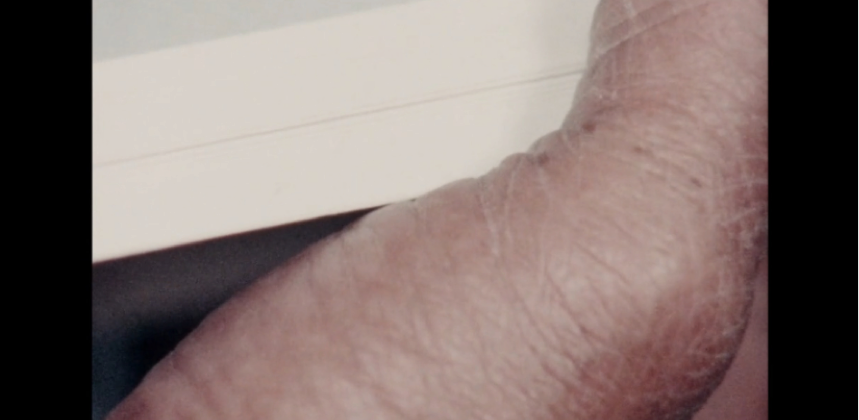 This text is presented as part of the CRITIQUES series, organized and presented by VISIONS, in collaboration with Hors champ and Offscreen.
Translated from the original French by Olga Montes
---
Once upon a time, there was a tremor. I recall the trembling of a panicked wasp… first fraction, first sequence in a series of seven silent contemplations (Guillaume Mazloum, Fractions 1-7, 2015). I remember its dire determination to crush the walls of its prison, to overcome the glass barrier. Clawing and scratching away urgently, hanging its despair onto our screens. It droned to the cries of a baby. He too longed to master the obstacles.
Then I dreamt that I lost my teeth. Spitting out my plastic teeth, hollow teeth, grey teeth… and breathing: what is lost will no longer suffocate me.
Finally, Un grand bruit A Great Noise (Guillaume Mazloum, 2017).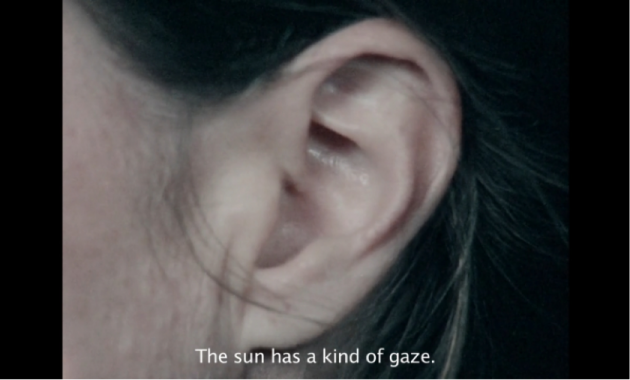 Between bark-like skin and the screen, another skin: the film grain caressing the voices. It covers the pages, swathes the skins. Thus, the film – the one in our hands, the one we brush with our fingertips, the softness of our eyes – resonates in our mind in the same way that books are brought to life by the voices that read them. The film as an object thus doubles as a delicately handled physical book.
Beneath the furrows of leathery skin, a paper boat sails off, propelled by a deep timbre. I may be imagining the wrath that deafens in these depths… the wasp has dared step onto the palm of a man who was once this baby. A sob. Will the boat make it in water?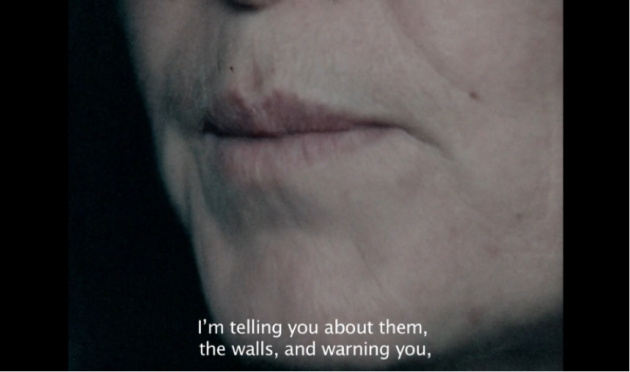 The voice rises, suddenly.
It melts into the words of Blanchard, Artaud, Laâbi, and others. It conjures up anger, hopes, screams. Tale and prophecy, images and words waltz. In Un grand bruit Guillaume Mazloum resurrects our past violence in mouths less lived; marked by time in spite of everything. On the surface of his film – itself a sign of time, subject to time, a temporal experience – he superimposes a crowd from the past. Each line on the skin could represent a line of text that has never been written. A forgotten anger, hope, cry.
Moreover, as if to amplify this play on superimpositions, he contrasts an infinitesimally large body part with an infinitesimally small glance.
An ear breathes in his increasingly gigantic frame. In another, further along – is the camera exercising caution? – an inhumanly-sized shape appears, where minuscule, yet enormous lives swarm. It is heard in the words, felt in the grooves of the skin. And I sit before the screen feeling so small, gripped by monuments of ink and words and voices and flesh, faced with the overwhelming outline of my daily walls, sensed, but never seen. My smallness. The infinite magnitude of my smallness. The infinite smallness of our magnitude.
A whistling sound.
Its tongue caresses other teeth. The softness of the lisp haunts the image, slips between the pages. A presence. It echoes in other voices. It resonates in the words it softens. But it is a harbinger of their screams.
For they bear witness to imperceptible violence, whose magnitude slips unseen. At times, the growl can be heard on a street corner, in the angle of a text. Or from the ghost, when it glides across our doorstep. Out of fear, the wall still grows. The monster as a whole monster shall never let itself be captured.
Curve/cube, groove/column, silhouettes/organs. An endless one on one… it's almost difficult to remember exactly what is the host.
The camera from above, from below, therefore spies for us on those things that are too big, too entrenched to be seen in their entirety. Not even at sky level. Superstructures hidden in full view. Monstrosities born of a crowd of other mouths blowing other words, other violence. Born also from closed mouths. From averted eyes, from absent ears.
And amidst the jump cuts, this violence, which is decidedly everywhere, is laid bare. Forests erased, their song replaced by a monochrome sound. Only a stream, a vein, a scar, a hair remains of the canopy.
Another jolt from the wasp. The conjunction has to change: what is to be lost will no longer suffocate.
So it's a breath of air.
An invitation to cast our eyes upon this whispering jugular, perhaps. The softness of the voices, the texture of the skins. The voice of one in the words of another. The depth of the words. Are these the echoes of crammed lives? Mass, crowd, community, which words, which gestures, which series and repetitions?
The indescribable feeling that capturing whole bodies on the screen, in my eyes, lacks the impact of a body-(without?)-organ part. The noises, textures, anonymous breaths are warmer than the silhouette of a passer-by.
It's a party we are unaware of.
It is likely that the number of walls exceeds the number of doors and windows – both in mass and quantity – so we cannot see or hear anything.
It's a party we are unaware of. To console us, metal monuments. Or those words of love struck with a jackhammer. Concrete fantasies. Their weight doesn't respect any rules. Their strength is only their number. But all these words, all these feathers, these voices multiply one another. Exponent/power, the same.
It's party time, but they won't hold out for long.
The boat catches fire.
To become spark, ember, fire.
Time sensitive screening link at la lumière collective
---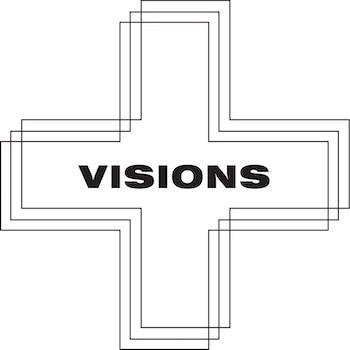 VISIONS is a series of monthly screenings devoted to experimental documentary cinema and artists specializing in moving images. Curated by Benjamin R. Taylor in Montreal since 2014, VISIONS presents these films in various venues and in collaboration with local festivals such as the Cinémathèque québécoise, la lumière collective, être, Ex-Centris, RIDM, FNC, POP Montreal and Cinéma moderne. Filmmakers always attend screenings and we help them travel to/within Canada by organizing screenings, workshops and tours. Films are always presented in their original format. VISIONS also takes part in several international festivals and exhibitions and helps bring creators and the public together.
The online program CRITIQUES is a consequence of VISIONS' postponed programming activities. Starting from a selection of works initially programmed for the 2020 season, the idea is to bring them into direct conversation with a local writer who is asked to reflect, refract, retrace and reinterpret the work in question. The collected texts are first published in a special edition of Hors champ. Then, each week, a selected work is shown on the new virtual-pandemic-proof screening platform of the local microcinema la lumière collective, together with the text.
Each iteration invites a guest writer to establish a dialogue with the images in his or her own way, with the aim of renewing ideas, provoking conversations, establishing new discourses. At a time when online broadcasting is abundant and boundless, CRITIQUES offers something to read and think about. Something to take with you until we meet again.
Subscribe to our mailing list to receive updates on the project.
The CRITIQUES series is presented with the support of the Canada Council for the Arts, the Conseil des arts et lettres du Québec and the Conseil des arts de Montréal.