Volume 25, Issue 11-12 / November–December 2021
Commemorating the Life and Art of Shahin Parhami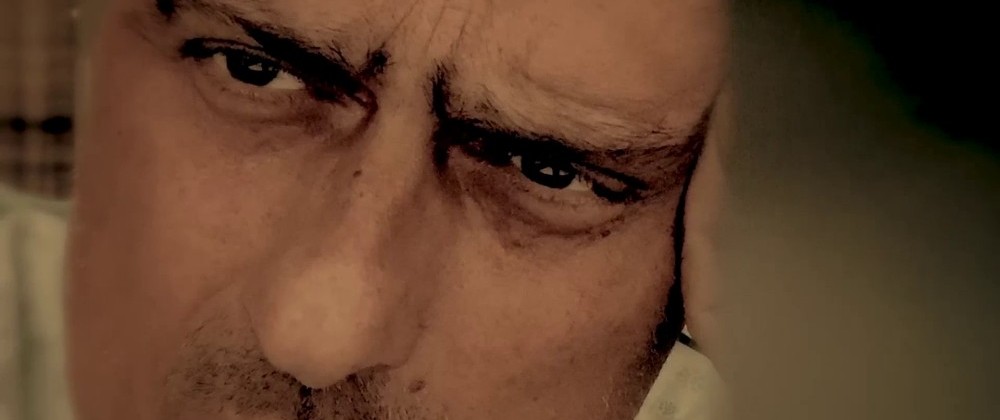 On March 13, 2021 Montreal lost one of its crown jewels in the domain of filmmaking and art, Shahin Parhami, when he succumbed to an illness after a nearly year-long battle. Shahin was a fighter and creator until the end. He was 53 years old. Shahin's kindness and generosity touched many here in Montreal, which is where he made his home since the early 1990s, and the many people he met on his travels to festivals and to location shooting. His close friends (and family of course) were absolutely devasted by the news. Even if the nature of the illness (plasma cell leukemia) was portentous, it was still a shock. A shock to think that such a gentle, kind and sweet person would be dealt such a difficult hand. I first met Shahin in the early to mid-1990s when he was a young film student in one of my film studies classes at Concordia University. Shahin had moved from Ottawa to Montreal to study and make films at Concordia University. I was young too in my teaching career and quickly took to Shahin, and another fellow Iranian student Farbod Honarpisheh, for their calm sophistication and intelligence. And most of all, because Shahin reciprocated my love for Andrei Tarkovsky! Shahin and Farbod, and later a third Iranian film student, Afshin Tarbiyat, proved my gateway into Iranian cinema. Through them I received a passionate guidance into the great and important films and filmmakers of both the pre-and post Revolution Iranian cinema. I have such fond memories of nights spent with Shahin, Farbod, Afshin and colleague Peter Rist eating food, drinking wine while Shahin, Farbod or Afshin excitedly showed us clips (on VHS back then, before digital) of such films as The Mongols, The Garden of Stones, The Cow, The House is Black, The Runner, The Tenants, and other morsels of Iranian cinema culture. And we put this knowledge to work. Together in 1997 Parhami, Honarpisheh, Rist and myself formed a panel on Iranian cinema at the Asian Cinema Studies Society conference at Trent, Peterborough. As Peter Rist sheepishly likes to note, we put Iran "on the map" of the Asian Cinema Society because the map on the cover of their journal did not include Iran! As the years passed my appreciation of Shahin as a friend and artist only grew. I championed his work whenever I could and, like many others in my Montreal film circles, would often wonder why Shahin, even though he won his share of prizes, was not more well known outside of Montreal. But I prefer to think that for a filmmaker as uncompromising as he was, who made such personal films, and never wavered on his dedication to art, Shahin Parhami was as 'popular' as he needed to be.
It came naturally to me that his memory should be commemorated with an issue that would allow some of his friends to express what Shahin meant to them. And I am happy that the issue nicely represents the breadth of Shahin's work. Critical and personal reflections on his films (from myself, Jeannette Pope, Elena Razlogova and Setrag Manoukian), poems by Shahin Parhami (curated by Anurima Banerji), poems inspired by Shahin Parhami (from Alexei Perry Cox, Jiun Varant Arslanian), and his screenwriting (presented by Lara Braitstein). Also included is a bibliographic file of references on Shahin Parhami which serves as a resource for anyone wanting to learn more about Shahin Parhami's life and art, and a photo album which was a joy to compile.
This issue of Offscreen is aligned with a special program entitled "Pour Shahin Parhami" at the Cinémathèque Québécoise on November 27 at 6:30 pm that is being programmed by the South Asian Film Festival.
For those of you not in Montreal I want to post links to some of Shahin Parhami's short films that are readily and freely available to watch online and trailers and urge you to screen them on your own time. As more of his films become available online I will post the links:
Amnesia (extract): https://www.youtube.com/watch?v=N-QNQgfAehg&t=16s
Nasoot: https://www.youtube.com/watch?v=XoAw2sWZf1g&t=5s
Jahoot (excerpt): https://www.youtube.com/watch?v=gtV9-5RVwbQ
Faces (trailer): https://www.youtube.com/watch?v=-uuZOcwLJ6I
Amin (trailer): https://www.youtube.com/watch?v=DXgyEK4r1Is
Shahrzaad's Tales (trailer): https://www.youtube.com/watch?v=ikjNZiIwqj8
(Donato Totaro, ed.)