Shahin Parhami, the poet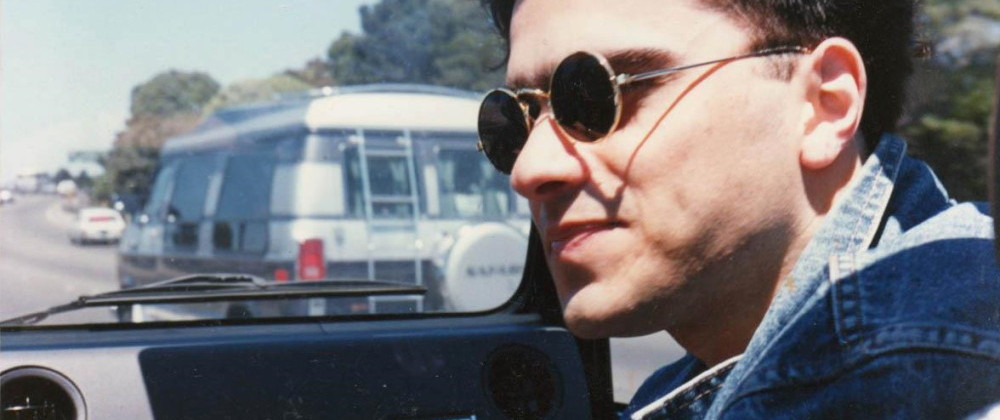 Selected Poems for Offscreen Tribute Issue
Shahin came from Shiraz, a city of poets. He was a filmmaker, yet few knew that he was also gifted with musical and literary talents. As a director, he sought to translate the poetics of everyday life to the screen, elevate them with his brilliant cinematic vision. But the poetry came first: the same aura of beauty and humour he crafted so delicately in his visual worlds can also be found in his written verse. Hafez and Rumi were his lyrical guides. As were Forough Farrakhzad, Sohrab Sepehri, Robert Kroetsch, and Leonard Cohen. He found film and poetry to be essential mediums of expression, united by the power of the image.
The poems below were written by Shahin after his arrival to Canada in 1988 at age 21, after he learned English. They reveal his strong command of language, an exquisite variety of literary and cultural references, and the pleasure he took in formal experimentation. Most of them he penned in the early- to mid-1990s when he was in Ottawa; the penultimate poem dates to February 2014, likely written in Montreal, where he made his home in 1995.
While he wrote in his mother tongue Farsi as well, these selections offer a small glimpse into Shahin's English writings, arranged to cover the spectrum of themes, styles, and iridescence of emotion he captured in his startling words. They range from 1993, a stark meditation on war and the struggle of one who encountered and escaped it; to the ironic wit and bite of I am and classmate; to the philosophical abstractions and desire for connection expressed in stream and Platform. Then we move into the intimate spell of romance (And indeed knowing you is much longer than I am certain of), followed by sorrow on familial loss (As my father). Next is You happened, a stunning poem that we could recite, in turn, to Shahin: because after all, we might be the ones "watching [his] silence, falling from the clouds of [his] absence." And in the final piece, Life is, we can mourn alongside him "all the poems that won't be written in between" our time and his, even as he gently reminds us of the need to italicize joy.
Each poem is poised at the soft edge of love and melancholy. Each shows Shahin as the constant seeker, the one laughing at earthly pain and absurdity, the restless one reaching for an elusive transcendence that he now, finally and inexplicably, inhabits.
Like his films, these poems will remain his present.
Anurima Banerji