Top 10 Canadian Films, or Some Essential Canadian Viewing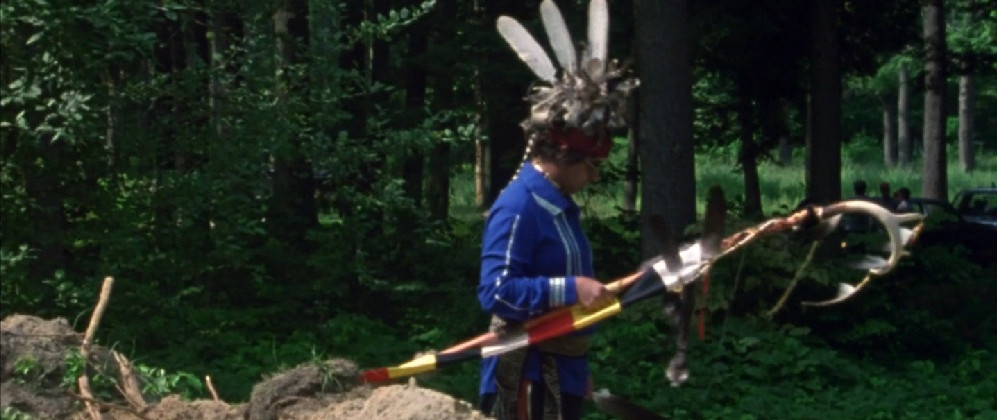 Creating canons is many things. It can be fun, frustrating, time consuming, and instructive. Sometimes it can be fruitless, in the sense that lists change according to a host of factors ranging from changing tastes, historical re-evaluations, to change in criteria. Based on who is compiling the list and what their agenda might be, the act of making a list presupposes that the list maker has given some thought to his or her choices, and the list reflects a certain state of mind at a point in time. Most people when asked to come up with a list will qualify their consent by saying that the list is subject to change. Ask them tomorrow and they will come up with a different list. Which is a reason why lists change over time (because people change over time) and it is rare if not impossible to come across two identical lists (regardless of the category). Lists differ because the goal of the list maker will differ. When it comes to a list like this one, which is to come up with ten (or more) representative or 'best' Canadian films, some people will try to make the list as representative as possible (of genre, of gender, of time frame, etc.). Some will be sure to pick films from throughout the Nation's film history, while others might pick only more recent work. Some will assume the list to be populist and pick only narrative films. Some will err on the other end and list only non-narrative films. For example, joining in on the 150th Anniversary celebrations was the Canadian film magazine POV. As a magazine that focuses on documentary culture, POV published an excellent Spring 2017 issue that focused on the "best" documentary as an expression not only of Canadian film but our sense of who we are as a people and a Nation. The issue's title, "The Stories We Tell", is a reference to the Sarah Polley film and also the idea that the documentary form is a vital portal into the events and people that have given shape to our Nation. The issue has some excellent, well researched and well written essays on the many different facets of the documentary, including an annotated list of ten essential viewing documentary features and shorts (available on their website). The POV website has electronic versions of a few of the essays and an excellent trailer with clips of key films.
The two 150 film lists proposed by REEL CANADA (linked here) and TIFF (link here:http://www.tiff.net/the-review/tiff-selects-150-essential-works-in-canadian-cinema-history/) is exemplary of this range. The TIFF one is ALL-inclusive (features, shorts, experimental, narrative, videos, commercials, television, installation art) whereas the REEL CANADA one is mostly narrative, heavily contemporary. My sense is that the RC list was largely conditioned on the availability of the film to be viewed on the 19th of April (available on film or some digital format). It is hard to argue against the TIFF list being a far better representation of the range of film styles (and peoples) in Canada. Whereas the REEL CANADA list is an excellent overview of how Canadian narrative cinema wants to be perceived both in Canada and abroad: fun, instructive, sensitive to our multiculturalism. In the end, there can never be one list for all things, and all times. Not wanting to appear a nuisance or time drain on people's busy schedules, I gently queried my mainly Canadian friends and Canadian-based writers to send me their list and received a handful posted below. Thanks to all those who took the time to collaborate. Don't take these lists TOO seriously and enjoy them for what they are.
Since 1984 TIFF has been in charge of soliciting and announcing a top 10 Canadian film list. Steve Gravestock, a senior programmer at TIFF, was in charge of organizing a new Top 10 Canadian Film list (in 2015) and the list, which polled "international film industry insiders and academics" was released in the Globe and Mail in 2015. Before presenting the Offscreen Top 10 Lists I thought I'd begin with the TIFF 2015 "official" Top 10 list as a ground zero of sorts. As a note, every one of the ten films in this list is represented at least once in the Offscreen lists.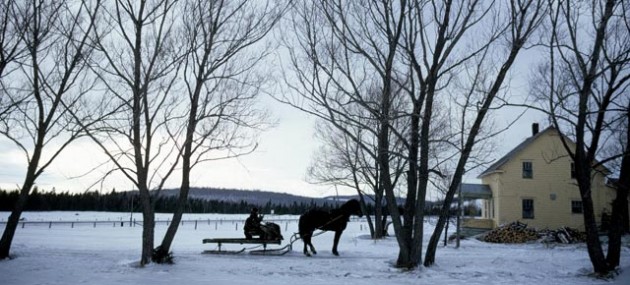 Mon Oncle Antoine
TIFF 2015 "official" Top 10 list
1) Atanarjuat: The Fast Runner (Zacharias Kunuk, 1997)
2) Mon Oncle Antoine (Claude Jutra, 1971)
3) The Sweet Hereafter (Atom Egoyan, 1997)
4) Jésus de Montréal (Denys Arcand, 1989)
5) Leolo (Jean-Claude Lauzon, 1992)
6) Goin' Down the Road (Don Shebib, 1970)
7) Dead Ringers (David Cronenberg, 1988)
8) C.R.A.Z.Y. (Jean-Marc Vallée, 2005)
9) My Winnipeg (Guy Maddin, 2007)
10) Stories We Tell (Sarah Polley, 2012) (tie)
10) Les Ordres (Michel Brault, 1974)
The first four TIFF poll outcomes from 1984, 1993 and 2004 are available to view on Wikipedia:
The POV Spring 2017 Issue has two lists of Essential Canadian Documentary Viewing, 10 documentary features and 10 documentary shorts. The lists are available on their website where you can also learn about each film and in some cases watch the entire film, clips, or documentaries on the film.
And, drum roll please……
Top 10 Canadian Film Lists Offered by Offscreen
1) Stacey Abbott (Writer, Film Professor, Offscreen contributor)
Trying to limit my selection to ten proved challenging, as I'm sure it was for everyone. Canadian cinema is diverse and defined by so many genres, subgenres, modes of cinema, languages and cultural identities that it is difficult to sum up in one list. To keep it to ten, I have opted to restrict myself to feature films and thus have ruled out my preferred selections from animation which would ideally require its own list. In particular I was sad to lose Caroline Leaf's The Street (but mentioning it here gets it in anyway) which seems to be beautifully representative of the artistry and beauty of her work as well as the experimental approach to animation that is fostered by the NFB. It also features the inherently Canadian storytelling of Mordechai Richler. By the same argument, I have not included any of the experimental films of David Rimmer, one of my favourite Canadian filmmakers.
My list of feature films includes a selection of tent pole films that I believe are representative of the diversity and creativity of Canadian feature filmmaking. They are some of the best examples of Canadian cinema and my favourites. The list also includes, perhaps contentiously, a selection that might seem more idiosyncratic but which I believe represent key examples of a genre that plays a significant role within Canadian cinema history, namely the horror genre. Through horror, Canadian filmmakers from Cronenberg to the Soska sisters have experimented and challenged conceptions of identity, genre, boundaries and language. Horror will forever be an aspect of Canadian cinema and one that I wanted to be adequately reflected in my list alongside a selection of classics. Here it goes: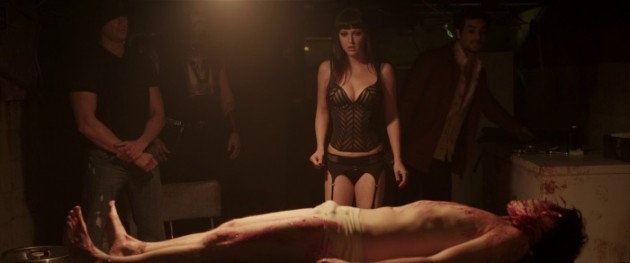 American Mary
Back to God's Country (Nell Shipman 1919)
The Brood (David Cronenberg 1979)
Jésus de Montréal (Denys Arcand 1989)
The Sweet Hereafter (Atom Egoyan 1997)
Ginger Snaps (John Fawcett 2000)
Atanarjurat: The Fast Runner (Zacharius Kanuk 2001)
C.R.A.Z.Y. (Jean-Marc Vallée 2005)
Pontypool (Bruce McDonald 2008)
Stories We Tell (Sarah Polley 2012)
American Mary (Jen Soska and Sylvia Soska 2012)
2) Colin Arason (Writer, Offscreen contributor)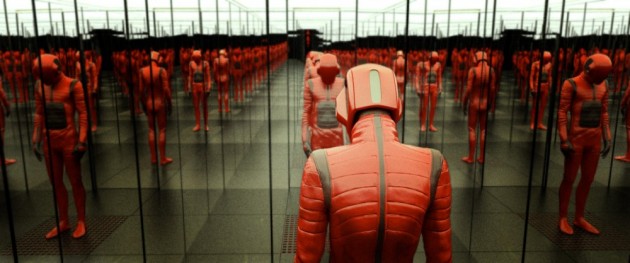 Beyond the Black Rainbow
Fleur bleue (Larry Kent, 1971)
A bilingual and distinctly Canadian film that showcases Montreal in the early 70s, making use of separatist politics and criminal activity to add a different sort of excitement to a romance between an American model and a young Francophone man.
La vie rêvée (Mireille Dansereau, 1972)
Mireille Dansereau's flowing narrative explores the divide between fantasy and reality, showing how reality never quite lives up to the vivid dreams of the protagonists.
Shivers (David Cronenberg, 1975)
David Cronenberg's subversively bold and astonishing early feature sees an infestation of sexually transmitted parasites transform a luxury apartment building on Nun's Island into a savage tower of unrepentant debauchery.
Crime Wave (John Paisz, 1984) A trailblazer from the prairies that inspired a wave of creativity and became a cult classic. Crime Wave is an awkward and darkly comedic movie that was released at the beginning the Winnipeg Film Group's second decade of operation, and helped pave the way for everything that came after.
Tales from the Gimli Hospital (Guy Maddin, 1988)
A fantastic vision that pours the surface noise of vinyl records and the look of silent film into a Big Gulp cup, perversely mixes them together in order to create a black comedy. Guy Maddin's debut feature is the unforgettable saga of displaced Icelanders that centers on the deathbed confessions of dying patients during a smallpox epidemic.
Léolo (Jean-Claude Lauzon, 1992)
An essential Canadian coming of age story that touches on identity, imagination, and how the way we perceive ourselves doesn't always correspond with the way we are, or the way that others view us.
Kissed (Lynne Stopkevich, 1996)
Lynne Stopkewich crafts a beautiful feature from the unsavory tale of a funeral home worker who becomes involved with a nostalgia obsessed man, and how their lives are transformed by her after-hours activities with the exquisite corpses that lie in the mortuary. A tender meditation on necrophilia that explores the human tendency to cling tenaciously to the past.
Hey, Happy! (Noam Gonick, 1999)
A delirious vision of a prairie apocalypse, complete with flood warnings, weird sex, and an open air porn shop! Gonick's feature is a camp masterpiece that lovingly embraces the most sensational aspects of life in 'Peg City while telling the story of a Two-Spirit DJ's journey to fulfill his vision quest as the millennium comes to a close.
Maelström (Denis Villeneuve, 2000)
A mesmerizing collision of hope and despair, life and death, good luck and misfortune, all related to the viewer by a talking fish.
Beyond the Black Rainbow (Panos Cosmatos, 2010)
Stunning and visionary. Beyond the Black Rainbow latches on to the clinical obsessions found in Cronenberg's earliest work, but matches it with a disturbingly saturated colour palette that take the film to an entirely different level of visual excess.
3) Mike Archibald (Writer, Offscreen Contributor)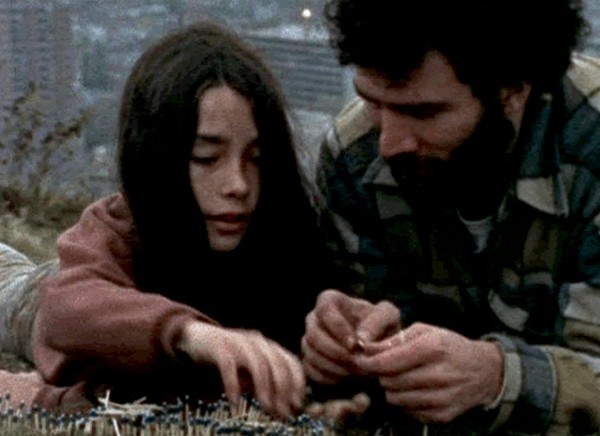 Montreal Main
1) La Région Centrale (Michael Snow, 1971)
I hate when people ask me what my favourite movie is at parties and I have to name this one. How do I explain its virtues to others when I can barely explain them to myself? What I'll say here is that cinema has taught me how to love what I see before me—in the surrounding world as well as on the movie screen—and that I owe this love to Michael Snow as much as any other filmmaker except Kiarostami. LRC rewards my eyes like few others, not because its visual subject is especially beautiful, but because it's brought to us with such intensity and invention. Fusing motion and duration in the most absolute terms, the film turns one into a metaphor for the other: the constant movement of the camera figures the unceasing loss and renewal that define our lives in this temporal world. Why do we need to be reminded of that? We don't, of course, but some of us want to, maybe because we're alienated from our senses by clutter and cultural pollution: advertisements, background music, stupid movies. So Snow's film is important for what it isolates us from as well as what it gives us. It's a true blessing, and a thrilling experience.
2) Seeing in the Rain (Chris Gallagher, 1981)
I've been lucky enough to see this obscure avant-garde gem three times in the theatre, but it still retains its beauty on the small screen. (It's on Vimeo.) Gallagher shoots a single take, his camera gazing out through the front window of a bus. The vehicle travels down Granville St. in my hometown of Vancouver, and we see the traffic, the pedestrians, and the buildings approach us and then pass out of view. As the rain drizzles and the windshield wipers click back and forth, the filmmaker cuts to their rhythm—a fitful series of jumps in time. We see the bus at Broadway, then click, it's fifty feet ahead, rolling down the hill towards the bridge; another click and it's back to Broadway. Time and space are turned into music. The film is also a beautiful time capsule, one especially poignant for being set in a city as ruthlessly dedicated to destruction and rebuilding as Vancouver is.
3) Crash (David Cronenberg, 1996)
I love formalist cinema, but I'm also thrilled by art films that succeed through humble precision within the confines of conventional film grammar. In this film Cronenberg and crew achieve a delicate, almost diaphanous beauty in their cutting and framing. The muted presentation helps convey a sense of listlessness and exhaustion in the characters' sexual exertions—for all the dedication they show to their fetish, their actions speak of nothing more than surrender. In world drowning in technology, they've learned to float, and the sense of quiet drift amid a culture of death is chilling and heartbreaking.
4) Tu as crié Let me go (Anne Claire Poirier, 1997)
Poirier's doc is, at its core, a record of personal agony but, showing courage and great generosity, the filmmaker refuses to stop at the water's edge of politics. Her daughter died a horrible death after years of heroin addiction, and the movie widens out from an expression of private grief to a radical examination of a public issue. There are interviews with doctors, addicts, a fellow grieving parent, and more, but greatest of all is the first-person narration, co-written with Marie Claire Blais. It's lucid and poetic in the best French-language tradition, and contains passages that are as incisive as they are moving. On attending the trial of her daughter's murderer: "Each time I heard your name, a knife turned in my womb, like a labour in reverse, making me pregnant with you forever." This is devastating stuff, especially for those of us who've lost loved ones to violence, drugs, or both. The movie is so many things, each of them vital: a study of the psychology of addiction; a protest against stigma and criminalization; an act of healing for the director and, perhaps, for members of its audience. It's a work of great moral beauty, and I wish everyone would see it. The original French language version is available on the NFB website.
5) The Adjuster (Atom Egoyan, 1991)
A sentimental favourite. I first saw it in the nascent stage of my cinephilia, and it blew my mind. Like Nathaniel West's Miss Lonelyhearts, Elias Koteas's claims adjuster is a human metaphor for the absurdities of capitalist culture: they both profit from the commercialization of the human heart, and are both undone by their inability to close themselves off from the process. If, from the vantage point of today, the film seems less mysterious, even a little obvious, that doesn't take away from the brilliance of its storytelling or the inspired strangeness of its imagery. Egoyan's best films are a source of narrative pleasure to a degree quite rare in international art cinema. Their belated revelations of cause and connection are immensely satisfying, and the one that caps this film is downright heartbreaking.
6) Back and Forth (Michael Snow, 1969)
Snow again. As far as annotation goes, a lot of what I wrote about LRC applies here as well. Both are films about intensity of focus and constant destabilization, and it's a wonderful paradox. I've seen this once, more than 15 years ago, and it gave me a memory I hope I never lose.
7) Montreal Main (Frank Vitale, 1974)
A triumph, and a vindication, of realism. It's also one of the best films I've seen about the joys and perils of post-Sixties liberation in the West.
8) Crime Wave (John Paizs, 1985)
For someone who doesn't find most comedies very funny, this is a rare treasure. Telling the story of a struggling screenwriter and his quest to make an old-fashioned "colour crime picture," Paizs gives us an inventive but unassuming sendup of his own creative process. In its deadpan absurdity, its self-mockery, and its postmodern humour the film has a strong kinship with The Kids in the Hall, but the director's sense of visual humour is his alone. This is the 8½ of low-budget filmmaking, and it deserves a far greater reputation than it has.
9) Family Viewing (Atom Egoyan, 1987)
The Adjuster marked a turn towards greater emphasis on emotion in Egoyan's work; this one is cold, almost airless. But can't those qualities be virtues in the right hands? Like most Egoyan movies, this is an analysis as much as it is a drama—an idiosyncratic case study. Every moment is imbued with meaning; sometimes the ideas are in your face, other times they're obscure, and the ones that register with the greatest force are those that emerge from the twists and tricks of the plot. Like all of this filmmaker's best work, it's an exquisitely synchronous film.
10) Werewolf (Ashley McKenzie, 2016)
A revelation at last year's Vancouver International Film Festival, Werewolf tells the story of two methadone addicts suffering under the hot sun. Director McKenzie puts us right up close to her leads—you can practically smell their sweat, and their fatigue and frustration radiate off the screen with scorching intensity. Slow and desultory, this is nevertheless a suspenseful film, with the temptation to relapse hanging around the protagonists' necks, threatening to pull them under at every moment. One of the most assured feature debuts I've seen.
4) Mitch Davis (Fantasia International Film Festival co-director, Programmer)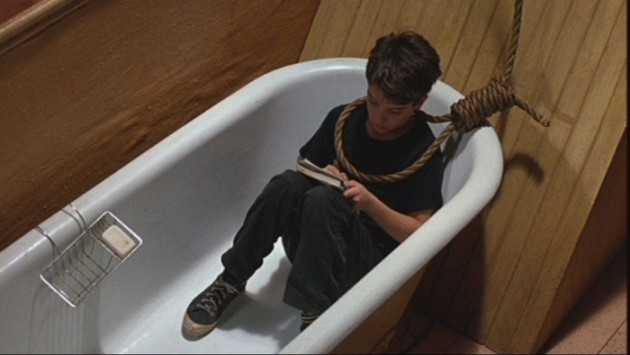 Léolo
The Bitter Ash (Larry Kent, 1963)
Black Christmas (Bob Clark, 1974)
Crimewave (John Paizs, 1985)
Dead Ringers (David Cronenberg, 1988)
Leolo (Jean-Claude Lauzon, 1992)
Pontypool (Bruce McDonald, 2008)
The Reflecting Skin (Philip Ridley, 1990)
The Sweet Hereafter (Atom Egoyan, 1997)
Tales from the Gimli Hospital (Guy Maddin, 1988)
Videodrome (David Cronenberg, 1982)
5) Anna Fahr (Filmmaker, Writer, Offscreen contributor)
Incendies (Denis Villeneuve, 2010)
Pas de Deux (Norman McLaren, 1968)
Mommy (Xavier Dolan, 2014)
The Red Violin (Francois Girard, 1998)
Up the Yangze (Yung Chang, 2007)
Ryan (Chris Landreth, 2004)
Walking (Ryan Larkin, 1968)
The Sweet Hereafter (Atom Egoyan, 1997)
Amal (Richie Mehta, 2007)
The Street (Daniel Cross, 1997)
6) David Hanley (Writer, Offscreen contributor)
Here is today's Canadian Top 10, with no guarantee that a list I drew up tomorrow would be exactly the same. The titles are listed chronologically.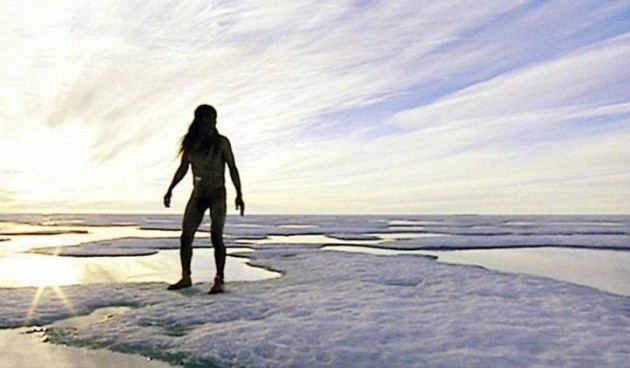 Atanarjuat: The Fast Runner
The Best Damn Fiddler from Calabogie to Kaladar (1968, Peter Pearson)
This is my favourite of the documentary-influenced realist dramas of the period. Possibly because it was written by a woman (Joan Finnigan), it is one of the rare films of this type to feature not only the typical feckless male, but also a strong, sympathetic female. It doesn't hurt that this role is played by a very young Margot Kidder, giving a luminous performance. Even better, at a brisk 45-minute running time, the story is told with intelligence and economy, and without a moment of padding.
Link to Watch The Best Damn Fiddler from Calabogie to Kaladar at NFB website
La région centrale (1971, Michael Snow)
I will concede that three hours of footage of an empty landscape filmed by a camera making a series of preprogrammed moves may not be everybody's idea of a fun night at the movies. It is very probable this is a film impossible to watch all the way through on a TV or a computer. However, watching it in on a big screen from a seat in a dark cinema (or, more likely, a classroom), it can be mesmerizing, a journey full of unexpected pleasures and surprises.
The Log Driver's Waltz (1979, John Weldon)
This is deservedly one of the most loved of all NFB animated films, and proof of just how delightful a three minute cartoon can be. The catchy title song was written by folksinger Wade Hemsworth and recorded in 1970 by the Mountain City Four, which consisted of Kate and Anna McGarrigle, Pete Weldon and Jack Nissenson. The McGarrigles, of course, would go on to make a bunch of first rate albums, but this infectious performance easily ranks with their very best work. In 1979, Pete Weldon's cousin John, having just won a Best Animated Short Oscar for co-directing the hilarious Special Delivery (1978), decided to use the recording for his contribution to the Canada Vignette series. His witty illustration of the song's tale of an independent-minded woman who rejects her bourgeois suitors to marry a sure-footed working man is populated by grotesques (the respectable folk), a spirited heroine and a gallery of Canadiana, including a beaver, a moose, white water rapids and the feisty log driver himself, complete with toque. It is worth noting that well over 100 Canada Vignette shorts were made between 1978 and 1980, and they were all shown frequently on the CBC and elsewhere, often as filler between programs, but this short is the vignette that every Canadian of a certain age remembers. Watch the 3 minute short on the NFB site.
Le chandail/The Sweater (1980, Sheldon Cohen)
Sweet-natured and nostalgic, here is another animated gem from the NFB. Roch Carrier's story of childhood in hockey mad Quebec is faithfully adapted by Sheldon Cohen, with a note-perfect narration from Carrier himself. And while it is ostensibly about childhood and hockey, like many of the best stories, it's also about a lot of other things too.
Link to watch The Sweater at NFB website
Le déclin de l'empire américain (1986, Denys Arcand)
Few films capture a time and place and class better than this witty, cynical portrait of Quebec's intelligentsia in the post-referendum 1980s. The funny bits are often very funny, but they are underlined by the sadness that accompanies broken dreams and abandoned ideals. There is, however, no room here for false sentiment or self-pity and, despite having as likeable a cast of characters as can be found anywhere, Arcand does not flinch from having them display flashes of blindness, cruelty and selfishness. It is a credit both to the script and the actors' perfectly pitched performances that they remain sympathetic not only in spite of their flaws, but at least in part because of them.
Kanehsatake: 270 Years of Resistance (1993, Alanis Obomsawin)
Eloquent and angry documentary about the Oka Crisis that is a model for political cinema, providing a lucid political and historical analysis to contextualize the incendiary footage that chronicles the confrontation between Mohawks and the forces of "order." The power of this film is not only in the starkly drawn issues of injustice and racism that are played, but also in Obomsawin's gifts as a born storyteller.
Link to watch Kanehsatake: 270 Years of Resistance at NFB website
Double Happiness (1994, Mina Shum)
Probably the best, and certainly the most charming, of the films to emerge from the cultural communities in the 1990s that (briefly) enlivened Canadian cinema. Sandra Oh's winning star performance and writer-director Shum's quiet wit combine to make an ideal vessel for an observant and convincing portrait of the constraints associated with growing up in a traditional immigrant household that is critical, but far from starry-eyed, about the possibilities available to a Chinese immigrant in a country whose rhetoric about multiculturalism is not always matched by its reality.
Atanarjuat: The Fast Runner (2002, Zacharias Kunuk)
It's fair to say that this film, based on a legend, set among pre-contact Inuit in the far north, performed in Inuktitut, and with an unusual dramatic structure derived from its roots in oral tradition, was different from any Canadian film that had come before it. But rather than an exercise in ethnography or a display of exotica, it is basically a marvelously cinematic adventure story, beautifully photographed and achieving epic status through a narrative that encompasses joy, madness, violence, loss, betrayal, endurance, and, ultimately, forgiveness.
My Winnipeg (2007, Guy Maddin)
Surreal documentary with large doses of fiction, though it is sometimes a surprise to learn that some of the things in the movie that I assumed were fantasy turned out to be true, while other things dismissed as absurd and impossible did, in fact, happen. And there are still others I have no idea if they are true, but I kind of hope they are. This is as much the story of Maddin's life as it is a portrait of his hometown, and much of the autobiographical material is dominated by his ferocious mother, played by the aptly named Ann Savage (so this is also a must for fans of the nightmarish noir classic Detour). Bizarre, delirious, nightmarish, and hilarious, and all in a good way.
La mémoire des anges (2008, Luc Bourdon)
A truly wonderful use of archival footage, as Luc Bourdon seamlessly weaves together clips from hundreds of NFB films produced between 1947 and 1967 to produce a portrait of the Montreal that was, much of which disappeared in the construction boom of the 1960s. The crisp, luminous black and white and wistful nostalgia of the footage from the 1940s and 50s gives way to ugly 60s architecture filmed in less attractive colour, but remains consistently engaging in its quiet observations of daily life, as well as its careful analysis (expressed entirely in visual terms) of the political, social and religious currents that marked the era it documents. The result is a remarkable city film and an irresistible, at least to me, love letter to both Montreal and the NFB documentary tradition.
Link to watch La mémoire des anges at NFB website
I asked if I could include "Honourable Mentions," and the editor told me to "Go crazy!" So this is me going crazy, again listed chronologically: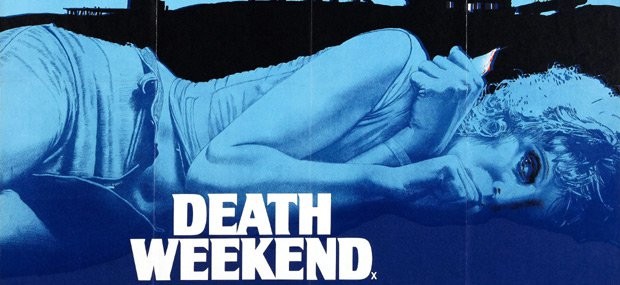 Rhapsody in Two Languages (1934, Gordon Sparling)
Begone Dull Care (1949, Norman McLaren/Evelyn Lambart)
The Romance of Transportation in Canada (1952, Colin Low)
À Saint-Henri le cinq septembre (1962, Hubert Aquin)
Lonely Boy (1962, Wolf Koenig/Roman Kroitor)
My Financial Career (1962, Grant Munro/Gerald Potterton)
The Drylanders (1963, Donald Haldane)
The Luck of Ginger Coffey (1964, Irvin Kershner)
Un jeu si simple (1965, Gilles Groulx)
When Tomorrow Dies (1965, Larry Kent)
Standard Time (1967, Michael Snow)
Isabel (1968, Paul Almond)
One Second in Montreal (1969, Michael Snow)
Goin' Down the Road (1970, Donald Shebib)
Mon oncle Antoine (1971, Claude Jutra)
The Rowdyman (1972, Peter Carter)
The Family That Dwelt Apart (1973, Yvon Malette)
The Pyx (1973, Harvey Hart)
Réjeanne Padovani (1973, Denys Arcand)
Action: The October Crisis of 1970 (1974, Robin Spry)
The Apprenticeship of Duddy Kravitz (1974, Ted Kotcheff)
Black Christmas (1974, Bob Clark)
The National Dream (1974, Eric Till/James Murray)
Les ordres (1974, Michel Brault)
Lies My Father Told Me (1975, Jan Kadar)
Shivers (1975, David Cronenberg)
Death Weekend (1975, William Fruet)
Rabid (1977, David Cronenberg)
The Silent Partner (1978, Daryl Duke)
Special Delivery (1978, John Weldon/Eunice Macauley)
Les bons débarras (1980, Francis Mankiewicz)
L'homme à toute faire (1980, Micheline Lanctôt)
Les Plouffe (1981, Gilles Carle)
A War Story (1981, Anne Wheeler)
Billy Bishop Goes to War (1982, John Gray)
The Grey Fox (1982, Phillip Borsos)
La quarantaine (1982, Anne-Claire Poirier)
Strange Brew (1983, Dave Thomas/Rick Moranis)
Videodrome (1983, David Cronenberg)
The Big Snit (1985, Richard Condie)
I've Heard the Mermaids Singing (1987, Patricia Rozema)
Dead Ringers (1988, David Cronenberg)
Dans le ventre du dragon (1989, Yves Simoneau)
Jésus de Montréal (1989, Denys Arcand)
Justice Denied (1989, Paul Cowan)
Les noces de papier (1989, Michel Brault)
Roadkill (1989, Bruce McDonald)
The Company of Strangers (1990, Cynthia Scott)
Getting Married in Buffalo Jump (1990, Eric Till)
Highway 61 (1991, Bruce McDonald)
Naked Lunch (1991, David Cronenberg)
Secret Nation (1991, Michael Jones)
The Boys of St. Vincent (1992, John N Smith)
Careful (1992, Guy Maddin)
Forbidden Love: The Unashamed Stories of Lesbian Lives (1992, Aerlyn Weismann/Lynne Fernie)
Manufacturing Consent: Noam Chomsky and the Media (1992, Mark Achbar/Peter Wintonick)
Medicine River (1993, Stuart Margolin)
Dance Me Outside (1994, Bruce McDonald)
Thirty-Two Short Films About Glenn Gould (1994, François Girard)
Le confessional (1995, Robert Lepage)
Eldorado (1995, Charles Binamé)
Rude (1995, Clément Virgo)
Screamers (1995, Christian Duguay)
Hard Core Logo (1996, Bruce McDonald)
The Sweet Hereafter (1996, Atom Egoyan)
The Hanging Garden (1997, Thom Fitzgerald)
Last Night (1998, Don McKellar)
Such a Long Journey (1998, Sturla Gunnarsson)
New Waterford Girl (1999, Allan Moyle)
Ginger Snaps (2000, John Fawcett)
The Heart of the World (2000, Guy Maddin)
Hochelaga (2000, Michel Jetté)
La moitié gauche du frigo (2000, Philippe Falardeau)
Waydowntown (2000, Gary Burns)
Un crabe dans la tête (2001, André Turpin)
Bollywood/Hollywood (2002, Deepa Mehta)
Fubar (2002, Michael Dowse)
La grande séduction (2003, Jean-François Pouliot)
Les invasions barbares (2003, Denys Arcand)
The Saddest Music in the World (2003, Guy Maddin)
Ryan (2004, Chris Landreth)
Shake Hands with the Devil: The Journey of Roméo Dallaire (2004, Peter Raymont)
Water (2005, Deepa Mehta)
Manufactured Landscapes (2006, Jenifer Baichwal)
Trailer Park Boys: The Movie (2006, Mike Clattenburg)
Continental, un film sans fusil (2007, Stéphane lafleur)
Tout est parfait (2008, Yves-Christian Fournier)
Polytechnique (2009, Denis Villeneuve)
Les amours imaginaires (2010, Xavier Dolan)
Monsieur Lazhar (2011, Philippe Falardeau)
Goon (2012, Michael Dowse)
A Red Girl's Reasoning (2013, Elle-Máijá Tailfeathers)
Tu dors, Nicole (2014, Stéphane Lafleur)
7) Justin Langlois (Fantasia International Film Festival Programmer, Offscreen Contributor)
My selections are very much rooted in my love for genre and oppositional taste but I don't shy away from Canadian classics.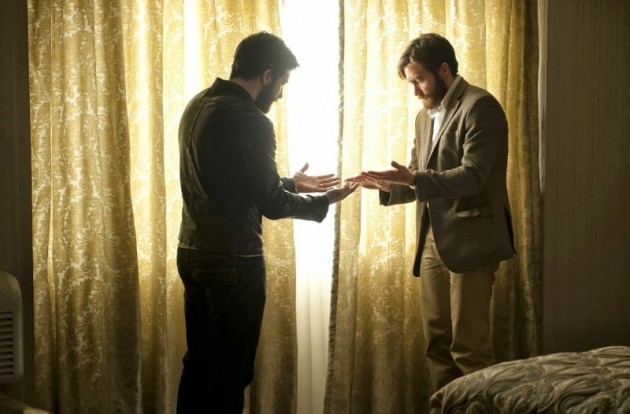 Enemy
Hardcore Logo (Bruce McDonald, 1996)
This love letter to punk rock, the road and the Canadian landscape is a true Canadian classic. McDonald masterfully weaves a film that is insightful and simultaneously dark, deep, self-reflective, fun and heartbreaking. In my opinion a perfect movie that was not only brilliantly reflective of Canadian culture but also exceedingly influential.
Jesus of Montreal (Denis Arcand, 1989)
This film is a true classic that explores French Canadian culture, Montreal life and our love/hate relationship with our religious heritage. This film is brilliantly woven and moving. A Quebec classic.
My Bloody Valentine (George Mihalka, 1981)
One of the seminal slasher movies of the 80s, and it's Canadian! This film was revolutionary for its time, in its darkness and brutality, and it still holds up. Mihalka masterfully constructs a film that gruesomely mines the slasher genre and comes out the other side a compelling genre gem. Valentine is influential, brilliant and oh so much fun!
Pontypool (Bruce McDonald, 2008)
I love this film! The way the film plays with sound and toys with the conventions of film and genre are absolutely astounding. McDonald sets his horror film in snowy Ontario church basement (which is so Canadian) and it is through this lens that he reveals… a zombie epidemic? Wow! This is a brilliantly executed film and I absolutely adore the post-credit scene and its implications. Based on the novel Pontypool Changes Everything by Canadian classic Tony Burgess.
Shivers (David Cronenberg, 1975)
Cronenberg's first masterpiece needs a place on this list. Such a revolutionary horror film and it stars Barbara Steele!
Enemy (Denis Villeneuve, 2013)
This haunting film is dark, brooding and totally knocked me off my feet. It has a great twist at the end and truly convinced me that Villeneuve is a Canadian treasure.
Turbo Kid (Francois Simard, Anouk Whissell, Yoann- Karl ,2015)
This film is a pure pulp powerhouse! The RKSS gang really pull out all the stops with this one and crank the 80s kitsch to 11 in all the right ways. Genre fans, I dare you to try and watch this film and not have a smirk on your face from ear to ear. Also the film features a killer soundtrack from Montreal's Les Matos!
American Mary (Jen and Sylvia Soska, 2012)
This ground-breaking film shatters the genre mold! This film's reflection on gender in both genre films and in the film industry itself makes it a prize Canadian film!
The Corporation (Mark Achbar and Jennifer Abbott, 2003)
This documentary is tremendously insightful and compelling. It is fiercely structured and features a plethora of interviews by academics (such as Naomi Kline and Noam Chomsky) and executives (Ray Anderson amongst many others).
The Law of Enclosures (John Greyson, 2000)
This big budget production is truly a lost gem of Canadian film (it had a very brief run in cinemas and is extremely hard to find). It reflects on time, the Canadian experience of the Gulf War and long-term relationships in a brilliantly convoluted way. Starring Sarah Polley and set in southern Ontario the film is astoundingly constructed and a truly breathtaking film.
Honourable mention:
Bambi Meets Godzilla (Marv Newland, 1974). A midnight movie classic and generally just awesome.
8) Nicolas Renaud (Writer, Filmmaker, Montreal First Peoples Festival Programmer, Former Co-Founder/Editor of Hors Champ, Offscreen contributor)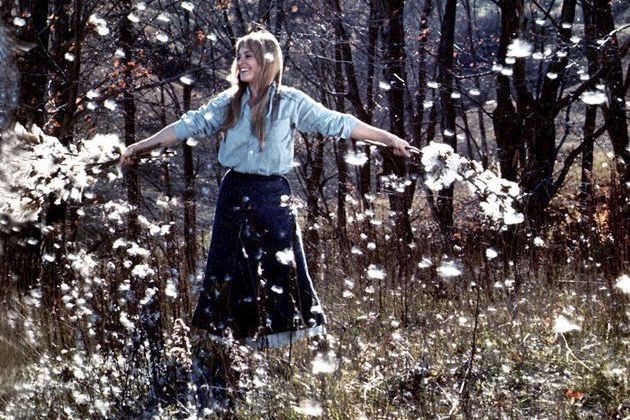 La Vraie nature de Bernadette
Needless to say, a top picks list is not something to debate with others, but a game with one's own memory and a flawed comparison for the films left out of the last spot. It is also a moment in time, since the list would not be the same ten years ago or ten years from now. This has little to do with seeing new films, and more with renewed or diminished appreciation of a film upon different viewings years apart. Neither, for myself at least, is it based on repeated viewings, but upon realizing that a film seen long ago is still crystal clear in my memory, while others have faded away, even though I thought I liked them as much. So I approached this list, not as an argument for coming up with the "best films", but asking myself: what are the films that came back to mind in recent years, more frequently and with the most vivid flashbacks? Various circumstances sometimes trigger those memories: random conversations, seeing a film that makes us recall another film, or sad news such as the passing away of several pioneers of Canadian cinema lately (Colin Low, Wolf Koenig, Arthur Lamothe, Michel Brault…). Also, since this is about sharing and that some reader may be curious about titles in some of the lists, there is the intention to shed a bit of light on lesser known films. Finally, being French-speaking in Québec can make the exercise more tricky, as I am slightly more familiar with Québec films than English Canadian films, and especially can identify more closely with the former, both for the reality portrayed and formal patterns. So I could have easily made the list with ten films from Québec, but I chose to try for a balanced mix. They are listed in chronological order, to avoid any struggle with ranking.
Corral (Colin Low, 1954)
I could have picked other documentary films by Low, but his first short still glows with a special light for all its simplicity, pure energy and contagious joy of filming. It is surprising to realize how early this free and graceful exercise of style was made, compared to most NFB production then; a few years before our usual reference in time for the blooming creativity at the Film Board in the late 1950's early 1960's. It represents the beginning of a rich collaboration that would ensue with cinematographer Wolf Koenig and producer Tom Daly.
Pour la suite du monde (Michel Brault & Pierre Perrault, 1963)
Simply one of the most beautiful things ever put on film. My fascination with it has slightly faltered over time, maybe unfairly, due to all the mythmaking around "cinema-direct" in Québec's film culture, as some alleged higher form and the building stone of a national cinema. But the truth is it does hold up and still shines through the overload of theory on it, and as a set of fabulous shots by Brault coupled with Perrault's attention to language, it remains an epic and unique cinematic work.
Le Train du Labrador (Arthur Lamothe, 1963)
I was able to see this film thanks to a new print made with the support of the Cinémathèque québécoise about 10 years ago. It doesn't seem possible yet to find a way to see it again in a digital copy. It remains an almost invisible film. It was when Lamothe, after leaving the NFB, started to find the path that he would follow through a large part of his work for decades, meeting the Innu and Naskapi peoples of Québec's North Shore region and Labrador. More than a good documentary, it seemed to embody the highest spirit of documentary filmmaking: expecting the epiphany through chance encounters and finding the edge of dream just at the corner of the real.
Back and Forth (Michael Snow, 1969)
Of the 5 or 6 Michael Snow films I may have seen, this one clearly made a lasting impression. I saw it only once, several years ago in one of my undergrad film classes, when my limited awareness of "non-narrative" or experimental film at the time didn't include anything that looked like this. It has often come back to mind, as a reference point in front of other art works, not just film, or by being inspired to try similar things myself, without thinking of it at first and then recalling it in the process. Why? I guess it was the discovery and instant appeal of something purely formed out of the physical mechanics of cinema, making it a mystery again without any aesthetic concern outside the structural unity of the experiment; entirely devoid of lyricism, but not of ecstatic power.
Cowboy and Indian (Don Owen, 1972)
A very little known, almost hidden and forgotten gem by this filmmaker who had made Canadian cinema history with Nobody Waved Goodbye (1964). Cowboy and Indian is a portrait of two artists (both painters, musicians, photographers…), from the Toronto 1960's-1970's vibrant art scene; a community Owen was also part of, as well as Michael Snow amongst others. Here the cowboy is Gordon Rayner, the white alpha male we could imagine riding into the sunset, and the Indian is Robert Markle, the witty Mohawk. They gather at Markle's country house with their wives and friends to jam, eat, drink, smoke tons of weed. Behind all the goofing around and seemingly improvised nature of the film, fundamental questions about art and life arise. Guests include other notable artists Nabuo Kubota and Graham Coughtry, as well as actor Michael Sarrazin. It is one of the most touching portraits of friendship I have seen, an uplifting film. It is so simple and yet it manages to be so many things at once: a documentary, an experimental film, an allegorical western, a home-movie, a drama and a comedy.
Watch the film on the NFB website: Cowboy and Indian
La Vraie nature de Bernadette (Gilles Carle, 1972)
I could have included here La mort d'un bûcheron as well, both are my equal favorites from Gilles Carle. All of his films through his career didn't show the same degree of inspiration, but he is in my mind, with no doubt, the greatest filmmaker in the history of Québec cinema. He had the eye of a painter and could write like no one else with so many layers between the lines, including a deep understanding of the québécois identity, digging its roots as much as its neurosis. While his films were so tightly woven into the context of his society and culture, the closest kinship with his work I always think of is that of some Central European films around the same era. And just like Milos Forman in his 1960's films before exile, or Kusturica's first few films in the early 1980's, Carle's insight into the world and human existence is best revealed not in deep dark drama, but through a sharp sense of humor.
Les Bons débarras (Francis Mankiewicz, 1980)
This is just one of the greatest films, no matter where it was made, although the story and settings are deeply rooted in the French-Canadian collective unconscious. A never-matched play with Québec's vernacular French, in the dialogue written by legendary literary figure Réjean Ducharme, who creates a striking mix of poetry and realism of working class speech. With Mankiewicz knowing exactly how to bring that writing to screen, Michel Brault as cinematographer and a perfect cast, this was the ultimate meeting of creative minds in Québec culture at the turn of the 1980's.
Next of Kin (Atom Egoyan, 1984)
As Egoyan's first feature, it may not look as tight and glossy as the subsequent ones, but it is that raw quality and freshness of gaze that make it my favorite. It is also somewhat exciting to see in retrospect the coherence of some of the main themes that he would revisit afterwards, such as the twisted complexity of family relationships and the increasing role of audiovisual recording technology in our lives. It is smart and sharply funny.
Le voleur vit en enfer (Robert Morin & Lorraine Dufour, 1984)
This short film is a unique play between reality and fiction. Something from the margins of mainstream cinema that cannot accurately be described for what it manages to achieve with scattered Super 8mm shots stitched together with a voice over.
Kanehsatake: 270 Years of Resistance (Alanis Obomsawin, 1993)
A turning point in Canadian documentary film, because this film carries the Indigenous voice on one of the most dramatic political events of recent Canadian history. It is at once fueled by the intensity of the moment, as Alanis Obomsawin accumulated footage from behind the barricades, and by the thorough contextualization in the storytelling. The film became a powerful legitimization of the Indigenous point of view on the crisis and stands as a history lesson on colonialism, on Native peoples' tie to the land and their relationship with settler society and governments in Québec and Canada.
9) Peter Rist (Film Professor, Writer, Offscreen contributor)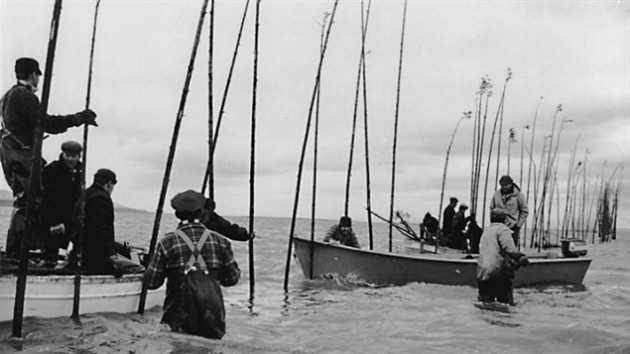 Pour la suite du monde
Back to God's Country (1919), starring Nell Shipman
Begone Dull Care (1949), directed by Norman McLaren and Evelyn Lambart
Les raquetteurs (1958), directed by Gilles Groulx and Michel Brault
Lonely Boy (1962), directed by Wolf Koenig and Roman Kroitor
Pour la suite du monde (1963), directed by Pierre Perrault and Michel Brault (joint #1)
Rat Life and Diet in North America (1968), made by Joyce Wieland
La région centrale (1971), made by Michael Snow
Watching for the Queen (1973), made by David Rimmer
Le vieux pays où Rimbaud est mort (1977), directed by Jean-Pierre Lefebvre
Mourir à tue-tête (1979, directed by Anne-Claire Poirier
10) Donato Totaro, (Writer, Film Professor, editor of Offscreen)
My Top Ten list is a very tentacled beast, spreading out to reference other great Canadian films and artists so I can do some justice to the variety of our cinemas. And what is a top ten list without an honorable mention?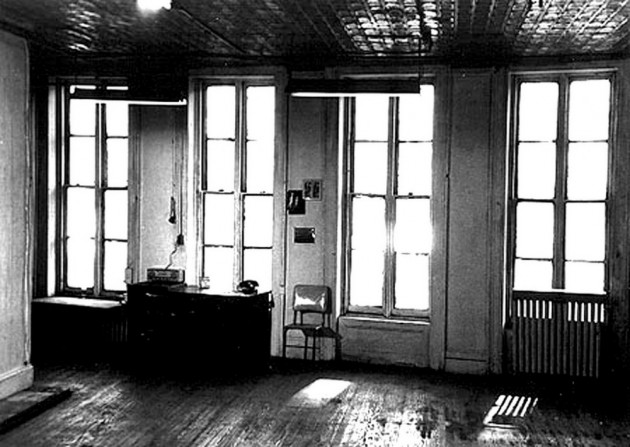 Wavelength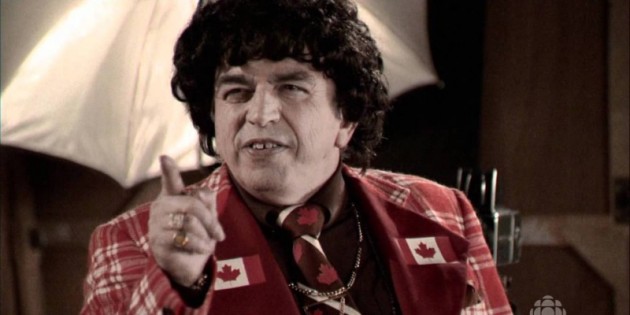 Elvis Gratton
Wavelength (Michael Snow, 1967)
A film which I always show in one of my core Film Studies courses because it absolutely makes many of my social media savvy, info speed happy students uncomfortable and anxious and irritable. I figure even if they do not love it, it will move them. And they will not forget it anytime soon. Even though many students are perplexed as to why such a film even exists, or what its point can possibly be, after enough coaxing and explaining, they GET IT. Wavelength is a pure experience in metaphysical cinematic transcendence, of pure space and time overloading the illusion of narrative (oh my god, real people! a phone conversation! a death! A chair!).
Ginger Snaps (John Fawcett, 2000)
One of the few bona fide Canadian cult films that does not hide its Canadian identity and tells a horror story that is also a beautiful coming of age tale of the inevitable erosion of a certain innocence on the road to maturity. A wonderful summation and response to all those Capital Cost Allowance Canadian horror films of the 1970s and 1980s that were (in some parts, very wrongly) criticized for being American genre carbon copies. Take George Mihalka's Nova Scotian set My Bloody Valentine . Like the Mihalka film, Ginger Snaps is a pure genre film that manages to be highly personal and universal.
Shivers (David Cronenberg, 1975)
This one stands in for all the great Cronenberg films, from Rabid to Videodrome. Shot in Montreal with a mix of a Canadian and International cast that includes the great Brit Barbara Steele in a film which takes its cue from such siege films as The Birds and Night of the Living Dead but adds a queasy, Cronenbergian body horror edge about sexually transmitted phallic shaped alien organism which turns people into rabid sexual maniacs. A film which can and has been interpreted in diametrically opposing ways (sex is liberating, sex is a disease).
Les Ordres (Michel Brault, 1970)
A film about Prime Minister Pierre Elliot Trudeau's rule to Marshall Law during the October Crisis that beautifully encapsulates the tension between fiction and non-fiction at the heart of so many of the best Canadian film, like Sarah Polley's wonderful Stories We Tell. A film which was at once a summation of all those great French Unit B films of the late 50's, early 1960s, Les Raquetteurs, Golden Gloves, La Lutte, Pour la Suite du Monde and a preview of the later auteurist works of Lauzon, Godbout, Arcand, Villeneuve, and Dolan.
Elvis Gratton (Pierre Falardeau and Julien Poulin, 1985)
Falardeau and Poulin's hilarious political satire is a great expression of the general Separatist disillusion over the failure of the 1980 Referendum sublimated into stinging satirical art. To paraphrase Norman Bate's adage, "we all go a little crazy sometimes," the makers here suggest that "everyone has a little Elvis Gratton in them" (and by extension, is why the Separatists lost the referendum).
Goin' Down the Road (Donald Shebib, 1970)
Shebib's docu-style drama tells the story of the intra-National immigration of people who travelled within the same country looking for a better life. In this case from small time Maritimes province of Nova Scotia to the big city of Toronto. A path that was also travelled in other countries, for example the migration of people from the rural South to the industrial North in post-World War 2 Italy. In classic Canadian style, things don't work out well for our two lads from Nova Scotia. In his review of the film Roger Ebert rightly compares the film (favorably) to the films of John Cassavetes, namely Shadows and Husbands. The film's core emotional meaning stretches toward a more universal feeling of dislocation and loneliness, which can connect the film to other similar important Canadian films such as Don Owen's Nobody Waved Goodbye (1964), which sees a young teenage boy leaving his middle class security for an introduction to the harsh realities of adult responsibility; Claude Jutra's New Wavish A tout prendré(1963), which looks at the less romantic side of bohemian life in Montreal of the 1960s. But in my mind Going Down the Road will be forever linked to a similar themed non-Canadian film, Midnight Cowboy, which charts the destined to fail migration of a young, aspiring Texan gigolo to New York city, by way of the great Canadian comic troupe, SCTV and the two amazingly funny parodies they did of Goin' Down the Road and Midnight Cowboy. The two mini parodies on the SCTV Network are evidence enough of the Canadian comic genius of being able to assume other identities because we lack our own. It is a theory of comic character expressed by Margaret Atwood. And while on the subject of great Canadian comedy, and TV, and Nova Scotia, how can I NOT mention The Trailer Park Boys. Pure genius. It's "goin' down the road" not to Toronto, but around the trailer park. Any of their TV shows or feature films will do. A recent series sees the Trailer Park Boys go to Europe and comes close to the fish out of water theme of Going Down the Road. The characters in The Trailer Park Boys express a beautiful tender core of humanity exemplified by Laurel and Hardy, which saw them continue to love each other through all kinds of adversity, stupidity or bouts of mean spiritedness. Dick van Dyke, a huge fan of Laurel and Hardy, expressed it well when he defined Laurel and Hardy as two great Christians, in their willingness to forgive each other no matter what! That same spirit of forgiveness is at the core of The Trailer Park Boys, and is there is something very Canadian about that (eh).
She Who Must Burn (Larry Kent, 2015)
I could have picked any number of Larry Kent's seminal earlier works, from Bitter Ash to When Tomorrow Dies to High, but wanted to highlight this film as a return to glory of an old-timer who at age 80 can still bring it on. A tough, angry film that is tougher yet on the extreme religious right. The context of She Who Must Burn brings to mind another tough and angry Canadian film, made by a filmmaker who at that point was on the other spectrum of his career, Karim Hussain. Barely twenty years old, and germinating in his young brain for years, Subconscious Cruelty (2000) was a bold calling card fusion of arthouse and extreme gore that did not open doors as much as blow them to smithereens.
Paul Sharits (François Miron, 2015)
A work that took Miron many years to make about the great and tragic life of American filmmaker/artist Paul Sharits. Great in how it is able to express a difficult art form, structuralist cinema, using a fluid interplay of text, interview, spoken word, and film. Miron's film captures what was historically important about Sharits' work but also how he was ahead of his time in his explorations of expanded cinema. Though the harsh, sometimes physiologically numbing work of Sharits displayed very little interest in narrative, his films could nonetheless elicit strong emotion, which is evident throughout this documentary in the way people interviewed in the film are touched (or should I say "t.o.u.c.h.e.d") by his art. Being moved by great art is also the subject of another recent work with ties to Concordia University, Daniel Cross' I am the Blues (2016), covered a few months back in Offscreen. Cross travels the Mississippi area with his host bluesman Bobby Rush interviewing elder statesman (and women) in their 70s and 80s, in search of the last practitioners of the Bentonia School of Blues. A moving pilgrimage in which musicians open up to the camera, mixing music with life stories and legends, demonstrating why for most of these musicians the blues is not a job but a calling.
Gambling, Gods and LSD (2002, Peter Mettler)
A three hour film essay that takes the viewer on a beautiful 'trip' from Toronto, to Las Vegas, Arizona, Switzerland, and southern India, showing the interconnectedness of people through movement, language, culture, art, and science. The title invokes Aldous Huxley's distinction between three different ways of experiencing transcendence: through drugs, religion (meditation) or social activism (helping of others). In some ways, Gambling, Gods and LSD foreshadows the expansive style of late Terrence Malick.
Night Mayor (Guy Maddin, 2009).
I had to get at least one Maddin film on the list. This short is a funny and irreverent love song to the Canadian Immigrant experience, told in Maddin's unique gothic, retro style. A model of Eisenstenian montage that is dizzying in its ideas (like his other great short, The Heart of the World. A film that was commissioned by the NFB to mark its 70th anniversary that makes the NFB, by way of the film's corporate entities, the bad guys.
Honorable mentions: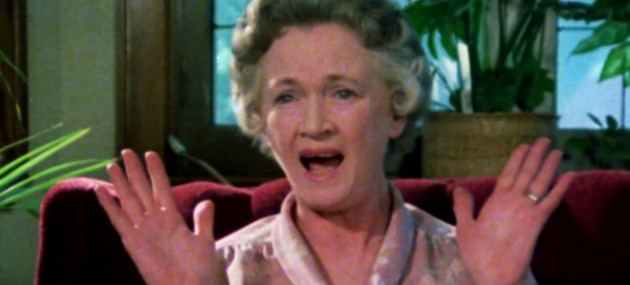 National Scream
Neighbors (1952, Norman McLaren)
One of the most highly feted Canadian shorts which blends live action with animation and scratched sound to tell an anti-war parable of intolerance and aggression sans words using pure movement and montage. Apparently Pablo Picasso called it the greatest film ever made. Who am I to argue?
National Scream/La fièvre du castor (Robert Awad & David Verrall, 1980)
Hilarious 28 minute short that blends fake documentary with animation that predates the recent surge in mockumentary, fittingly made by the studio that practically invented the documentary, the NFB. A satire on Nationalism, told through the story of how the kidnapping of the national mascot, the beaver, from its Federal Ottawa home causes a National crisis of identity. What will Canadians do without a figurehead for their identity? Do we need such a symbol to tell us who we are? What can possibly replace the indomitable beaver as our national symbol? The film is also an ideal example of Canadian bilingualism at its finest, as the film exists in two similar but differing versions, an English and a French. In the English version Canada's celebrity film critic Elwy Yost is the on-camera narrator, but he is replaced in the French version by a similar French TV host. The same team of Awad and Verrall made another excellent mockumentary two years earlier in 1978, The Bronswik Affair/L'affaire Bronswik_ which is a satire on consumerism, where electrical signals emitted from a Bronswik brand television set conditions people to become mindless consumers, buying items they have no need of. The film has directly or indirectly influenced such films as Dawn on the Dead, Videodrome, The Stuff, and Body Melt.
Kanehsatake: 270 Years of Resistance (Alanis Obomsawin, 1993)
Easily one of the most vital and relevant Canadian documentaries ever made, which touches on a host of important social, political and cultural issues. The film documents an event from July 11, 1990 that brought a 270 day stand-off between Indigenous leaders and members of the Provincial government's Sûreté du Québec over the proposed development of a golf course and luxury condos on ancient Native burial grounds. The tense stand-off brought to National and International attention ongoing issues of land rights, colonialism and the rights to self-government. Obomsawin is something of a National treasure who has been making important documentary films since the 1970s. The influence of her documentary work can be traced right up to the current fiction work of young Indigenous filmmakers like Jeff Barnaby, and his film Rhymes for Young Ghouls (2013), which is set on the Red Crow Mi'g Maq reservation in 1976 and takes a startlingly grim look at the harsh and unjust reality of residential school system that governed the assimilation of Native children into Canadian life through a government-sponsored religious education schools from the 1880s until the mid 1990s.
The Falls: A Cautionary Tale (Kevin McMahon, 1992)
Like Guy Maddin's , Kevin McMahon's documentary on the wondrous Niagara Falls 'damns' the same Federal government that funded the film, for their crass commercialism and exploitation of the titanic Niagara Falls. The Falls is a film which drips with irony that stems from the stark contrast between the natural beauty of the Falls and exploitative dreck that has developed around it. For example, we see a tourist museum exhibit entitled "Freaks of Nature" (two-headed animals, etc.) and then later in the film we see a victim of the toxic pollutants surrounding the Falls (a bird with a horribly twisted beak). Perhaps more relevant now than in 1992 because of its heightened environmental consciousness.
Springtime in Greenland (John Paisz, 1981)
Paisz's second short film establishes the unique type of surreal, absurdist, non-sensical comedy that would typify Paisz' later more famous (?) work, Crime Wave but also what has become known as the "Prairie Postmodernism" of The Winnipeg Film Group. Like Ginger Snaps, Springtime in Greenland channels the stir crazy creative force of desolation onto a bland suburban existence of BBQs, car washes, swimming pools and annual parades. The representation of suburbia cut off from the rest of the urban sprawl foreshadows the mock doc opening credit scene corporate voice-over in Shivers, describing the 'Starliner Apartments' Complex as a self-contained living area.
Death dream and Black Christmas (Bob Clark, 1974)
Somehow Bob Clark found the time to make not one but two seminal Canadian horror films in one year. Both films stand up remarkably well against the dozens and dozens of zombie and stalker films that followed over the subsequent decades. Death dream is not your usual zombie film, but a modern retelling of the classic short story "The Monkey's Paw", told as an anti-Vietnam parable about a dead soldier who returns home to slowly rot from the inside out. Raw and visceral, with stand-out performances by John Cassavetes regulars (from Faces) John Marley and Lynn Carlin. Black Christmas is the 'missing link' between the Italian giallo and the post-Halloween slasher/stalker film, and is far more mature and scary than most of the slasher films that followed. Black Christmas features a great cast of Canadian and International actors who starred in or would go on to star in seminal Canadian/US films or TV shows: Margot Kidder (Superman), John Saxon (giallo regular), Andrea Martin (SCTV), Doug McGrath (Goin' Down the Road), Art Hindle (The Brood), Keir Dullea (2001: A Space Odyssey). Invoking John Saxon possesses me to add one more stunning film to my list of honorable mentions, Blazing Magnums (aka Shadows in an Empty Room), a 1976 Canadian/Italian co-production "poliziotteschi" helmed by Italian director Alberto De Martino that was shot in Ottawa and Montreal. The dual title reflects the film's pull between crime/action and giallo. It too boasts a fantastic mixed cast of Canadian (Carole Laure, Andrée St-Laurent, Jean Marchand, Anthony Forrest, Peter MacNeill) and American (Stuart Whitman, John Saxon, Martin landau, Tisa Farrow, Gayle Hunnicutt) actors and some delicious exploitation moments, including a bang-up fight in a luxury high-rise apartment between Dirty Harry-style detective Stuart Whitman (Captain Tony Saitta) and three long-legged transvestites; an amazing car chase that rivals The French Connection and Bullit, a wild flashback murder at an orgy, and a stylish giallo set-piece where the blind Tisa Farrow is stalked by a killer. Far from great art, but unforgettable fun.
11) Patrick Tremblay (Filmmaker)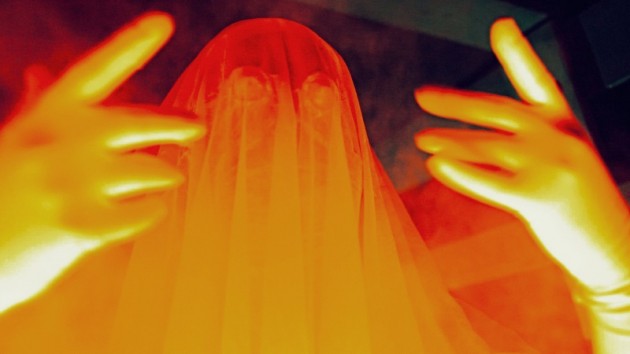 Atmo HorroX
Beyond the Black Rainbow (Panos Cosmatos, 2010)
Videodrome (David Cronenberg, 1982)
Les Voisins (Micheline Guertin, 1987)
Naked Lunch (David Cronenberg, 1991)
Hellacious Acres: The Case of John Glass (Patrick Tremblay, 2011)
Atmo HorroX (Patrick Tremblay, 2016)
Ascension (Karim Hussain, 2002)
Votez Bougon (Jean-François Pouliot, 2016)
Antiviral (Brandon Cronenberg, 2012)
The Fly (David Cronenberg, 1986)