21st Sofia International Film Festival: The Coming-of-Age Edition
Featured Image from Glory (Slava, 2016, Bulgaria/ Greece)
This was a truly 'coming-of-age' edition of the well-known Sofia International Film Festival (March 9-19, 2017), organized with professionalism and self-confidence, and yet marked by enthusiasm and experimentation zeal! Small wonder, as its creator – director and producer Stefan Kitanov, continues to tirelessly display his creative streak and insatiable appetite for movies and music (he is also the power behind the "Festival Band," consisting mostly of European festival directors, which I have had the privilege to enjoy a number of times in Karlovy Vary). Mira Staleva, SIFF's deputy director, on the other hand, is also in charge of now authoritative European film project forum, Sofia Meetings, which has been gathering momentum for fifteen years now, making possible a number of remarkable projects as Cristi Puiu's The Death of Mr. lazarescu (2005).
This year, the festival comprised of twenty eight programs, most visible of which were the Main Competition program (15 first and second films from three continents), the Jameson Short film Competition (11 titles), the Balkan Competition (11 films), and the International Documentary Competition (11 titles) – not to be confused with the selection of Bulgarian Documentary Premieres, featuring another 12 films. Surely, the programs, introducing the most recently awarded films around the world – the four Gala Films, the sections Big Awards and Cinema Today: The Great Masters, as well as the homages to famous world directors like Aki Kaurismaki and Cristi Puiu (Chair of the International jury) – were also competing for the viewers' attention. The recipients of the prestigious Sofia awards were the great Bulgarian actress Stoyana Mutafova, Bulgarian documentarian Adela Peeva, notable Polish director Agnieszka Holland and the Hollywood actor John Savage. And then there was the specifically Canadian connection, epitomized by International jury member Deborah Kara Ungar (The Game), and by the touring edition of Montreal (Concordia University-based) Cinema Politica, whose goal since 2003 has been to offer, free of charge, independent socio-political documentaries throughout Canada and internationally.
Like most competition programs of first and second films, this one also featured an overwhelming number of coming-of-age films with autobiographical elements – to be exact, nine. More than half of them, however, interpret this theme with a twist, succinctly summarized by Tom Waits' 1991 hit "I don't wanna grow up", sung in the eponymous short by Filip Andreev (part of the Short Film Competition). That is, although the protagonists of Moon Dogs (UK, 2016, dir. Philip John), Snow (Kar, Turkey, 2016, dir. Emer Erdogdu) and Quit Staring at My Plate (Ne gledaj mi u pijat, Croatia-Denmark, 2016, dir. Hana Jusic) seem to follow the dramatic structure of the bildungsroman, where a young protagonist leaves home and embarks on a quest, they only seem to be going through the motions of the trials and adventures. And neither wiser nor better, and often times worse off than they started (Snow), the protagonists eagerly return to the bosom of their doting families, even when these families are intolerably abusive (Quit Staring at My Plate).
Yet, while the trials and adventures in this first group of films remain within the realm of the reasonably possible, in the second group – where the reward sought for seems to be worthwhile – they look too deliberately crafted to be able to support the viability of their otherwise promising messages. In House Without a Roof (Haus Ohne Dach, Germany/ Iraq/ Qatar, 2016) by Soleen Yusef, for example, the German-raised protagonists – two brothers and a sister of Kurdish origin – set off on a lengthy trip back to the old country in order to bury their recently deceased mother next to their father. In doing so, they are supposed to come to terms not only with the fact that their father, hitherto revered as a resistance hero, was actually a traitor, but also with their complex identities and divided loyalties, and thus transcend their inevitable alienation as westernized subjects. The film however seems to be more preoccupied with showcasing the beautiful open vistas of Iraqi Kurdistan, interspersed by anecdotal melodramatic and folkloric vignettes, rather than focus on characters' transformation.
Even more complicated is the journey of young Pavel – an autistic boy of Bulgarian-British origin (in the fascinating interpretation of Barry Keoghan) – in the European star-studded Light Thereafter (I posle svetlina, 2017), a Bulgarian/Belgian co-production by Bulgarian director Konstantin Bojanov. A budding artist, Pavel embarks on one of the most promising quests seen in contemporary cinema – to meet with his idol, the reclusive and arrogant famous painter Arnaud, and become his apprentice. Yet the fateful meeting turns out to be the final destination of an already accomplished journey, shown in retrospect, whose trials and adventures however have everything to do with the busy social agenda of a quintessential Euro-pudding, and very little if anything with the so much anticipated, but never told, coming-of-age story…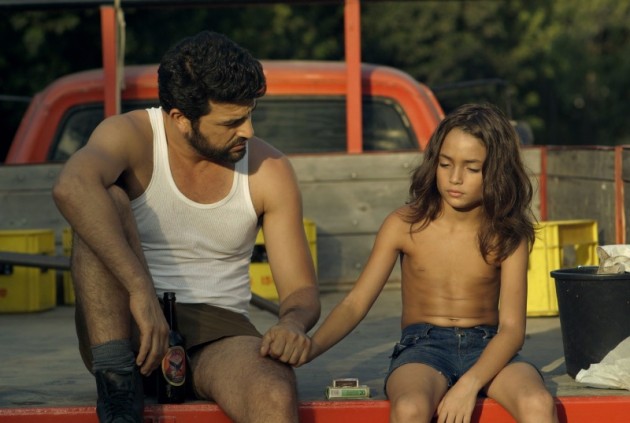 Beneath the Silence
A third group of down-to-earth, realistic works, consists of the Israeli Beneath the Silence (Halumim, 2016) and the Chilean Bad Influence (Mala Junta, 2016), whose first time directors focus without pretence on subjects that are truly near and dear to them. Thus Erez Mizrahi and Sahar Shavit go back to the eve of the 1973 Yom Kipur war, when young Shlomi begins his serendipitous guest by becoming closer to his PTSD-struck father; by getting his long hair shorn; and by ultimately leaving the bosom of his loving mother and turning into a responsible adolescent. The Mapuche director Claudia Huaiquimilla, on the other hand, bases her film on the unlikely friendship of two teenagers – the unruly Tano, recently banished by his mother from his native Santiago, and sent to his father's current residence in Southern Chile – and the shy local boy, the Mapuche Chao. The film then follows the survival tactics, which take the two boys through a violent political unrest in the area, wherefrom they emerge as mature young adults. While both films would have definitely benefited from more daring formal devices, they nonetheless bring into high relief the well-known truth that a coming-of-age trajectory is most convincing when catalyzed by a real-life strife.
On this backdrop, the repetitive trajectory of the eponymous protagonist from the Bulgarian film Hristo (2016) looks like a Nietzschean tale about the eternal return. Again and again, the destitute Hristo starts building a new, normal life from scratch and by the rules, only to be brought down by circumstance or impossible compromise. What brings the film above and beyond the miserabilist trap of social exhibitionism – which seems to be returning to Bulgarian cinema with a vengeance – is the young actor Dimitar Nikolov, whose Hristo is the real discovery of first time directors Grigor Lefterov and Todor Matsanov. An amazingly protean thespian, Nikolov stars in two other, very different roles in the Short Film Competition. The first one is of the volatile and secretive puer aeternus (eternal boy) in Nikolay Todorov's short Before I Sleep (Predi da zaspja, 2016, Bulgaria), who impulsively takes his pregnant wife and their budding family life literally into the unknown. Especially powerful though is Nikolov's role in the Jameson Short Film Award-winning Clothes (Drehi, 2016, dir. Vesselin Boydev, Bulgaria). There, as the younger brother of a family, recently devastated by the father's untimely death, his character emerges as its future pillar because of his emotive thoughtfulness.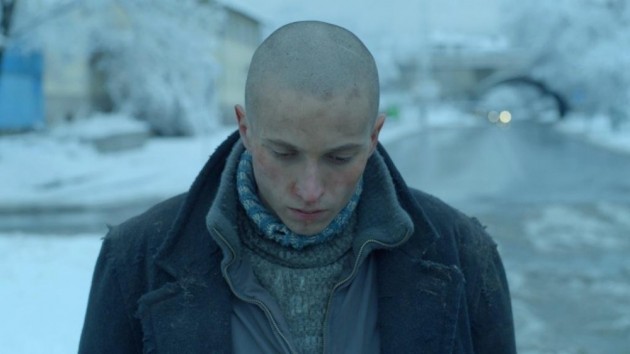 Hristo
Tomasz Beksinski from Jan P. Matuszynski's debut The Last Family (Ostatnia rodzina, 2016, Poland) – Special Jury Award – offers another classical example of a series of botched maturity quests. The film is actually a bio-pic about his father, the famous Polish painter Zdzislaw Beksinski, but Tomasz – due to his mental instability – becomes a parallel centre of this closed universe, which elegantly mirrors the real-life situation. Thus – in the aftermath of each breakdown, which usually ends up in a suicide attempt his father saves him from – Tomasz, not unlike Hristo, braves a new start only to fail again and again, until a subsequent suicide attempt finally succeeds. The director resolves this archetypically Freudian and highly damaging stand-off between a successful, strong-willed father, and his equally successful, but psychologically fragile son, in a final sophisticated twist. Following the real-life facts, Matuszynski has the aging and frail Beksinski killed on camera by the mentally disturbed son of the couple, running household tasks for him. This brutal killing concludes posthumously Tomasz's Oedipal trajectory of maturity: as he was never able 'to kill' symbolically his father and emerge out of his shadow as his own man, life – or fate, epitomized by the director – restores by proxy the psychological balance with the literal death of the Father.
The last batch of most intriguing films, shown within the competition of Sofia IFF – Godless (Besbog, 2016, Bulgaria/ Denmark/ France), My Happy Family (Chemi Bednieri Ojakhi, 2017, Germany/ Georgia/ France) and Requiem for Mrs J (Rekvijem za gospodju J, 2016), a Serbian/ Bulgarian/ Republic of Macedonia/ Russia/ France coproduction – focus on very different psychological quests, those of older, even middle aged women.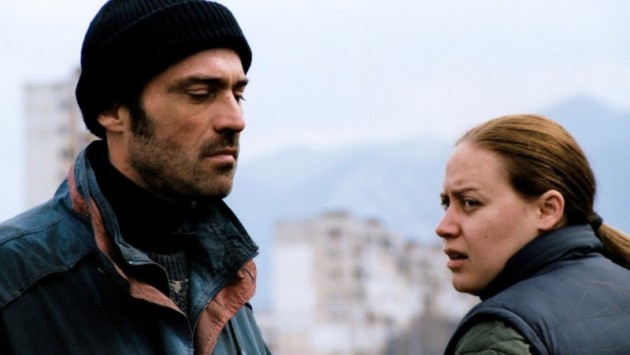 Godless
It is intriguing to discuss these films through the prism of their targeted audiences, that is, by revealing the gaze they identify with. Indeed, judging by the production references of the films, cited above, the ones, produced by a single national cinema seem to be the exception. Yet, regardless of the number of financial contributors and their origin, it is the director who plays the major role in localizing the identities of subjects and themes with specific audiences in mind. For example, since the directors of House Without a Roof (and Snow) and Light Thereafter strongly identify with a collective Western gaze, they neatly display the two prevailing tendencies of such an approach – to either exoticize their partially localized characters and events (the former) or to universalize them to the point of making them inauthentic, as in the latter.
Godless and My Happy Family also unequivocally identify with the Western gaze, but in more intruiging ways. The narrative premise of My Happy Family – Jury Award for Best Direction – has Manana, a middle-aged school teacher, move out of her overcrowded family home, housing three generations, and rent a 'room of her own'. This existentialist and feminist Western notion, however, gets uneasily grafted onto the keenly patriarchal Georgian social reality. Furthermore, overcrowded housing in Tbilisi is not an eccentric local tradition as the film would like us have it, but a necessity, especially for people from the protagonist' social stratum. Yet thanks to its self-ironic style and nostalgic overtones – a trade-mark of Georgian poetic cinema since the 1970s – and to the exceptional presence of Ia Shugliashvili as Manana, its directors Nana Ekvtimishvili and Simon Groß make palatable these narrative and sociological discrepancies. And even justify the numerous instances, where groups of males casually burst into beautiful – and far from amateur! – Georgian choir singing, which happens to be so popular in the West…
Ralitza Petrova's debut Godless – winner of the festival Grand Prix "Sofia – Cinema City" – aims not at beguiling the Western gaze with export-friendly cinematic and cultural wares, but at shocking it. One of the most highly awarded Bulgarian films in recent history, Godless is closely related to a number of bleak, mostly festival-oriented postcommunist Eastern European movies, known as miserabilist for their heavy reliance on the effects of extreme social depravity. And yet Godless not only plunges the viewer into an abyss of abject wickedness and corruption, but also hints at daring vistas of redemption, moreover – to an extant cosmic law of justice! Which takes it to another narrative level – that of a moral fable about the ongoing fierce clash of Good and Evil, threatening to engulf our world – and thus succeeds to a great extent in validating both its Western slant and localized (Bulgarian) lurid conjecture.
Curiously enough, the thriving festival trajectory of Godless is paralleled by that of Glory (Slava, 2016, Bulgaria/ Greece), winner of Best Film Award of the Balkan Competition. Glory comes as the much anticipated second film of the tandem Kristina Grozeva and Petar Valchanov after their very successful debut with Lesson (Urok, 2014). In its ability to transform an anecdotal happenstance into a powerful social metaphor, told with tongue-in-cheek sarcasm, Glory is comparable only to the masterful works of the New Romanian Cinema. Its success, like theirs, it is an excellent example of how a small-budget film, produced by a small national cinema for a local audience and featuring locally specific characters and themes, confidently validates Aristotle's dictum that great art is always universal.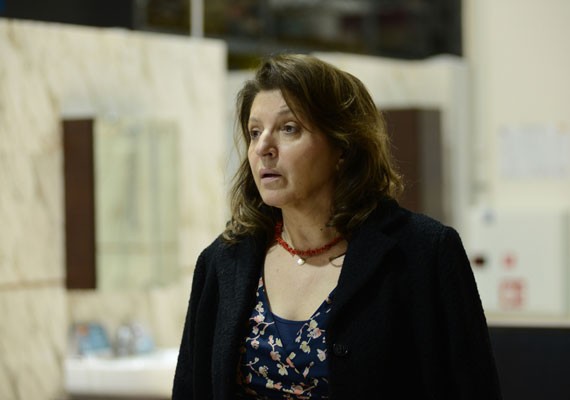 Requiem for Mrs J
Requiem for Mrs J by Bojan Vuletic – FIPRESCI award – is yet another proof of the viability of national cinemas with their idiosyncratic characters, stories, formal and thematic tropes. And certainly, with their own stars, who, like Mirjana Karanović as the eponymous Mrs J., is an icon of a long and rich cinematic tradition – both Yugoslav and post-Yugoslav/ Serbian one – and therefore always fascinating to look at! And, as my Bulgarian colleague Boryana Mateeva writes in her essay on the film, published on the FIPRESCI web-site,
Requiem for Mrs. J challenges successfully the trappings of the so-called Euro-pudding. Its universal human message is delivered with thoughtful empathy not only for its characters, but also for its audience. And the audience responds in kind!