National Canadian Film Day 150
Taking Stock of Canadian Film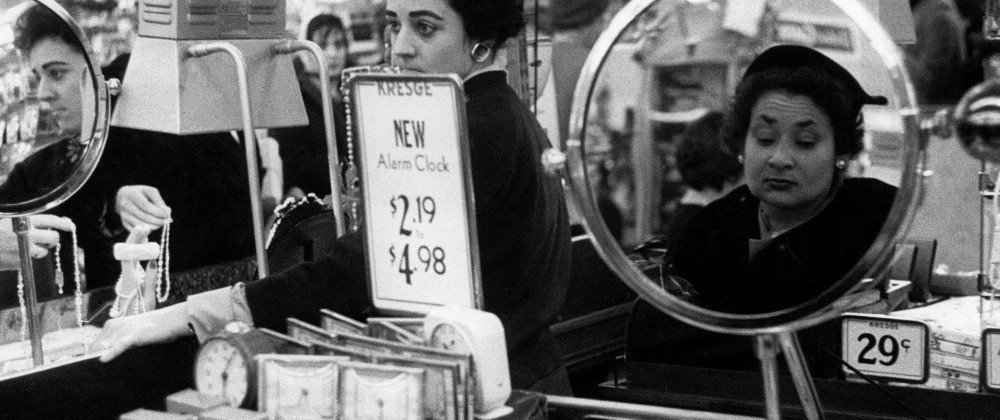 In 2015, the Toronto International Film Festival group (TIFF) invited film critics, scholars and industry professionals to choose 150 moving-image works, including feature films, documentaries, shorts, animation, experimental films and videos, moving-image installations, music videos, commercials and television shows. I participated in this poll, the results of which were published last year:
http://www.tiff.net/the-review/tiff-selects-150-essential-works-in-canadian-cinema-history/
In fact, my correspondences with "Rob" at TIFF may have even led to some changes being made in the make-up of the 150 works that they planned to be exhibited in 2017. Initially they asked respondents to include 50 fiction feature films, 20 documentaries, 10 animated films and 10 "experimental" films or videos on the list, but the final list dropped the "features" to 40, while increasing "animation" to 15, "documentaries" to 22, and "experimental film and video" to 15. Before the changes occurred, here is what I wrote to "Rob" on April 3, 2015:
This is a great project, and I really appreciate (a) being invited to participate, and (b) you having all of the separate categories, meaning that there will be at least 10 "experimental" films/videos as part of the exhibition. Nevertheless, I must say that I am disappointed in there being only 10 slots. When I edited the Guide to the Cinema(s) of Canada, published by Greenwood in 1991, I insisted on giving a lot of recognition to experimental films, as well as documentaries (of course), short films generally, and films directed by women. Arguably, this diversity and not "fiction features" is what makes Canadian cinema special. In any event, I could not find 50 "great" or "significant" fiction features —I didn't want to resort to listing multiple films by a few directors —whereas I really struggled to limit myself to 20 docs, and 10 animated films, and only listing 10 "experimental films" was impossible for me. On the other hand, I was puzzled by the category, "live action shorts" and I suspect other pollsters will have similar problems. here, I cheated a bit. I included an Arthur Lipsett short and Neighbours since AMPAS allowed such work into its "live action" Oscar category, until the "cartoon" category was changed to "animated short.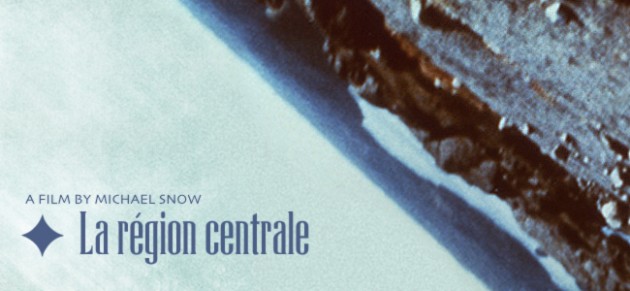 As it happened the title of the last category was changed to "shorts," the Norman McLaren Oscar-winner appeared on the "animation" top-15, while Lipsett's Very Nice, Very Nice was included in the "experimental" list. (I had voted for his 21-87.) Unfortunately, I have no record of what else I voted for, but I am very pleased at the final results (linked above), especially because every list is organized alphabetically by title, and not listed in order of votes received. So there is no "best Canadian" film, video or TV programme in any of the categories and I am very happy with this decision. I am not against list making but I never like ranking films (I no longer watch a lot of TV or "music videos," and I avoid "commercials" like the plague —the three categories I didn't vote in.) In short, this has been the first really meaningful "Canada on Screen" poll (that I am aware of).
Since I have been asked to provide my own "10 Best Canadian Films" list, I will just cite the last one I made, in 1993. The works I am listing were all made before 1980, and although a number of "great" Canadian films and videos have been made since then, including the winner of the most recent TIFF poll, in which I didn't participat —Zacharias Kunuk's Atanarjuat:The Fast Runner (2001)— time will tell, so I am sticking with my old choices (in chronological order):
Back to God's Country (1919), starring Nell Shipman
Begone Dull Care (1949), directed by Norman McLaren and Evelyn Lambart
Les raquetteurs (1958), directed by Gilles Groulx and Michel Brault
Lonely Boy (1962), directed by Wolf Koenig and Roman Kroitor
Pour la suite du monde (1963), directed by Pierre Perrault and Michel Brault
Rat Life and Diet in North America (1968), made by Joyce Wieland
La région centrale (1971), made by Michael Snow
Watching for the Queen (1973), made by David Rimmer
Le vieux pays où Rimbaud est mort (1977), directed by Jean-Pierre Lefebvre
Mourir à tue-tête (1979, directed by Anne-Claire Poirier)
The only film not included in the 150 is David Rimmer's. However he is represented by Variations on a Cellophane Wrapper (1972), another great experimental short that we always show on 16mm in our introductory Film Aesthetics course at Concordia University.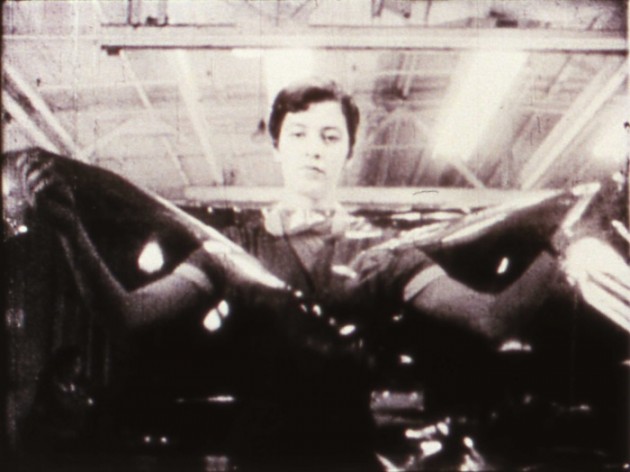 Rimmer's Variations on a Cellophane Wrapper
On April 19, "National Canadian Film Day 150," there were 1,700 "official" screenings across the country, including 109 in Quebec. Few of these were of films on the lists, but I decided to mount a screening on 16mm of the two oldest films that were included, in a small screening room in the Hall building of Concordia University, Back to God's Country and Gordon Sparling's Rhapsody in Two Languages (1934), on the 10 "Shorts" list. Unfortunately, my announcement of this "unofficial" screening on Facebook came very late, and with so few of us in attendance we only watched the Sparling film following an energetic discussion of Canadian film, in general.
In the evening though, I was involved in an official screening of Iron Road in the Cinema de Sève at Concordia U., presented by the Canada China International Film Festival (CCIFF) with the support of Reel Canada, the Confucius Institute, The Montreal Association of Chinese Business People and Professionals, and Institute of Traditional Chinese Medecine to celebrate Canadian cinema, 150 years of Canada, and the country's co-operations with China. In film, this collaboration goes back to just after WWII, when Grant Mclean made documentaries for the National Film Board (NFB) in China, and later to the feature-length documentary Bethune (1964), directed by one of the very best Canadian filmmakers, Donald Brittain, on a hero of the Chinese revolution, Dr Norman Bethune (Bai Qiuen). Later, the first big attempt at a Canada-China co-production was the TV miniseries and feature film, Bethune: The Making of a Hero (1990), directed by Philip Borsos and starring the great, New Brunswick-born actor Donald Sutherland (reprising his role as the Communist doctor from a 1977 Canadian TV film), which premiered at the World Film Festival here in Montreal.
Making international co-productions is an extremely difficult endeavor since one has to satisfy the tastes of production companies and audiences in all of the countries involved. When governments are also involved there can be issues of censorship to complicate matters. In Montreal, one of the pioneers of Canada-China co-productions is Wang Shuibo, who received an Academy Award "Oscar" nomination for his first film, Sunrise Over Tiananmen Square (1998) and should have won, in the Best Documentary, Short Subject category. He has continued to divide his time between Canada and China and, effectively make co-produced films. A locally based collective, GreenGround Productions has supported a number of award-winning Chinese-Canadians in their filmmaking projects, including He Xiaodan, Gu Tao, Aonan Yang and Fish Yu.
After the 1990 Bethune project the next China-Canada film produced under the (1960s) co-production treaty was Iron Road (2009). This was also both a TV miniseries and a theatrical film, and we showed the 98 minute, theatrical version. The project was truly international and featured the Hong Kong star, Tony Leung Ka Fai, the New Zealander, Sam Neill and the fine British actor, Peter O'Toole (1932-2013) as an ex-patriot who, unusually has learned Chinese and is assimilated, living in Hong Kong. He is a mentor to the leading female character, Little Tiger, who, reminiscent of the Chinese story, "Butterfly Lovers" cross-dresses as a young man in order to become an "immigrant" railway worker, who is accepted for her skill at using "black powder" to explode rock faces. Interestingly, the director, David Wu had become an important film editor for Tsui Hark and John Woo ("heroic bloodshed") in the 1980s and 90s Hong Kong film industry before he became a regular director of TV series in 1997, beginning with Once a Thief, a Woo-originated project. His background interests me because Woo wanted to make a film on the Chinese railway workers in Canada (as did the great wu xia director King Hu Jinquan), and perhaps David Wu was attached to the Iron Road project through Woo.
The term "Gold Mountain" is often referred to in the film. This is the Chinese name for the northwest, Rocky Mountains region of North America, and before the railways were built in the late 1880s, many Chinese men crossed the Pacific Ocean to work in the California goldfields. In particular, the Canadian Pacific Railway exploited Chinese workers at much lower wages than others ($1/day), especially to build the Fraser Canyon route, along which so many Chinese died in accidents or illness ("scurvy") in winter. These events and conditions provide the background to the Iron Road.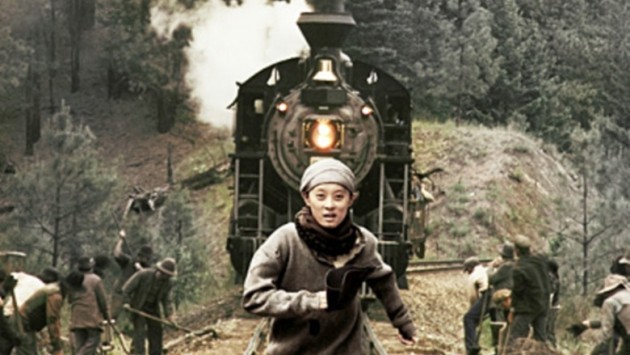 Iron Road
The film was introduced by Emma Qi, the Vice-President of CCIF and after the screening, one of the Producers and the Casting Director, Ann Tait, joined in a q & a with the audience via Skype from her home In Toronto. Following this I discussed the background of Canadian and Chinese relations in film and was joined at the podium by veteran producer and director Peter Pearson. We differed somewhat in our opinions of Bethune: The Making of a Hero and Sutherland's participation in the project, which Pearson had produced, but otherwise, his valuable contributions included discussing how the intervention of the Canadian government had often hindered NFB projects that involved Chinese communism and projects that involved Bethune, who was himself a Communist. I also expressed my view that although Iron Road can work well as entertainment and provide both negative and positive representations of Chinese-Canadian relations, we need more serious film projects that investigate and reveal the terrible injustices that were done to the Chinese workers on the building of the Canadian railways along the lines intended by the unrealized projects of King Hu and John Woo.
Feature image from Arthur Lipsett's Very Nice, Very Nice