The Telluride Film Festival
September 4-7, 2009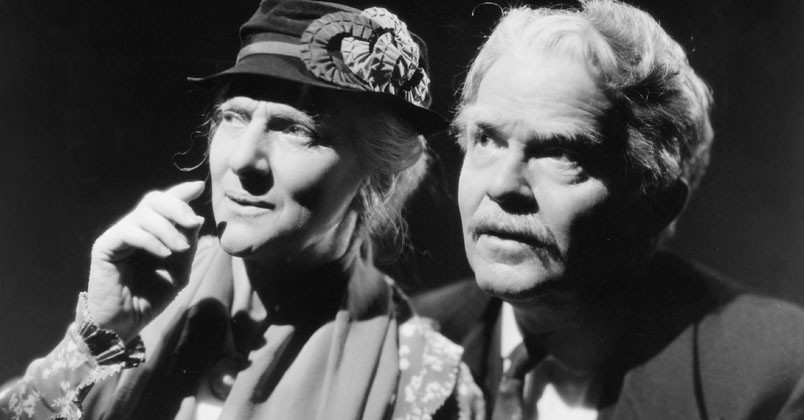 The Telluride Film Festival, which takes place in Telluride, Colorado on the September long weekend every year, is in many ways an unusual festival. It is shorter than those festivals comparable in prestige and renown, running only 4 days, and much smaller – this year's festival offered forty seven feature films and four shorts programs. And yet, for glamour, the festival lacks very little – a fact heightened by Telluride's location in a box canyon, enclosed on three sides by mountains which seem impossibly large and crisp (a possible effect of the thinness of the air at 9,500 feet). The small size of the town of Telluride provides the cause for another unusual, less obvious facet of the festival: the fact that it is built from the ground up every year. The town itself only has three theatres and so, every year, they build six more, borrowing elementary school gyms and Mason's halls. The effect is seamless, however, as the attention to detail and presentation far outweighs anything you would find at your local multiplex. This outpouring of effort constitutes much of the 'let's put on a show!' quality of the festival, something which, perhaps aided by the smaller size of the festival, lends itself to the obvious sense of community and devotion from attendees. It is a festival which only the rarest of folks can attend without having to attend again, usually repeatedly.
The programming for the festival divides itself between three approximate categories: Hollywood or foreign prestige picture debuts; newly restored or recently found prints of impossible-to-find films ranging from silent films to missing masterpieces of the last few decades; and new experimental or alternative works, usually the smallest of the three categories. The festival also honours three tributees each year, tributees who are usually accompanying a new or newly restored film. This year, those spots were occupied by Anouk Aimée, presenting A Man and a Woman (Claude Lelouch, 1966) and a stunning print of Jacques Demy's Lola (1961), Margarethe von Trotta, showing her new film Vision (2009), about the life of medieval mystic Hildegard von Bingen, and Viggo Mortenson, revealing his performance in John Hillcoat's long-awaited adaptation of Cormac McCarthy's The Road (2009). The guest director for the festival this year, Alexander Payne, presented a wide selection of films, including Day of the Outlaw (André de Toth, 1959), The Breaking Point (Michael Curtiz, 1950), La Ragazze di Piazza di Spagna (Luciano Emmer, 1952), and Daisan no Kagemusha: The Third Shadow Warrior (Inoue Umetsugu, 1963).
Payne's selection included two other films as well, Leo McCarey's Make Way for Tomorrow (1937) and Luís Garcia Berlanga's El Verdugo (1963, released in the U.S. as The Executioner). McCarey's film, released the same year as The Awful Truth, has a markedly different feel than that much better known comedy. The film depicts a happily married couple late in their lives, whose marriage disintegrates when the bank repossesses their home and none of their four adult children will house them both. 'Pa' and 'Ma' Cooper remain separated for the majority of the film, facing the certain reality that they will eventually be separated forever; they share a final day together in Manhattan at the end of the film, visiting the hotel where they spent their honeymoon, in what has to be the most heartbreaking film sequence of 1937, if not many surrounding decades. The film is most remarkable in its fair-handedness to all involved. The adult children are presented without demonization and with real, understandable obstacles to housing their parents. The result is a compassionate film which feels very current, and not just because of the debates about healthcare taking place in the U.S. right now.
El Verdugo, on the other hand, is a biting film, aimed squarely at Spanish society under Franco. José Luis Rodriguez, a young undertaker, meets the local executioner on the job one day. José Luis is, like everyone else, disgusted with the executioner but charmed by his beautiful daughter. They marry, but in order to keep the beautiful flat her recently retired father's position affords, José Luis must agree, on paper, to become an executioner himself. The rest of the film follows José Luis as he is incrementally pushed toward accepting his new place in the world. The film, favouring long takes, deep focus, and much happening onscreen simultaneously, is a furiously funny and sardonic view of both the individual's total lack of awareness and their resulting implication in creating the aspects of society that they disdain with such passion. The long shot of José Luis being dragged, kicking and screaming towards his first execution, alongside the similarly upset prisoner, provides only the most eloquent example of the fact that this film deserves to be better known.
Of the prestige pictures playing at the festival this year, I saw few. Three of those films, An Education (Lone Scherfig, 2009), Coco Before Chanel (Anne Fontaine, 2009), and The Last Station (Michael Hoffman, 2009) can be described inclusively as dull. Carey Mulligan's charming performance in An Education cannot rescue a film in which everything else is of very little interest (unless one is a die-hard anglophile). Coco Before Chanel has the added mark of being exasperating as well as dull: the point that Coco Chanel lived in a time which required dependency on men is not a difficult one, and does not need an entire feature film (devoid of any examination of Chanel's spectacular rise in the fashion world) to illustrate it. The Last Station details Tolstoy's last days and the power struggle between his widow (Helen Mirren) and his disciple (Paul Giamatti) for the rights to his life's work. The film has its moments, most of which involve Mirren or James McAvoy as Tolstoy's new secretary, but has a confused tone that ultimately descends into a flat melodrama.
Jane Campion's Bright Star (2009), on the other hand, was a highlight of the festival. Campion's interpretation of the largely epistolary romance between John Keats (Ben Wishaw) and his neighbor Fanny Brawne (Abbie Cornish), the film is a sight, and sound, to behold and yet retains a pared-down air, achieving a simplicity and dignity that is rare in period pieces. While numerous aspects of the film deserve more discussion than can be had here, it is Campion's subtle reversal of the traditional romantic triangle which lingers. The third character in this triangle is Charles Brown (Paul Schneider), Keat's friend and benefactor, who spends most of his time bickering with Ms. Brawne. As Brawne and Keat's romance intensifies, it becomes clear that the film is presenting a contest for Keat's affections between Ms. Brawne and Mr. Brown. The quiet jealousy that Schneider conveys at his inability to pursue Keats is almost as heartbreaking as Cornish's unaffected performance. I gather, however, that this is not a film for the unromantic, or those uninterested in reveling in the simultaneous silliness and possible transcendence of romantic love.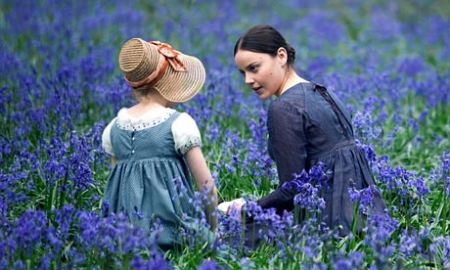 Bright Star
On the opposite end of the scale from Bright Star's stunning colour palette and piercing compositions is The Road. A dark, grey, grimy movie, The Road is not a perfect film; it does, however, do an admirable job of capturing the bleakness and utter terror of McCarthy's vision of post-apocalyptic America. Following the movements of the unnamed Viggo Mortensen character and his son (Kodi Smit-McPhee) as they make what seems like a futile quest for the South, we witness all the various horrors of this world entirely devoid of non-human life: the frigid temperatures; burned-out buildings; lack of food; and, most prominently, the resulting and ever-present threat of cannibalism (the sort of calculated and violent cannibalism which truly makes this a film not for the squeamish). The pain of this life is more than captured in Mortensen's heart-rending performance. The Road is somewhat marred by the soundtrack, unfortunately – an overly ebullient and intrusive affair, it often serves only as an unwelcome reminder of Miramax's desperation to alleviate the desolation of the material.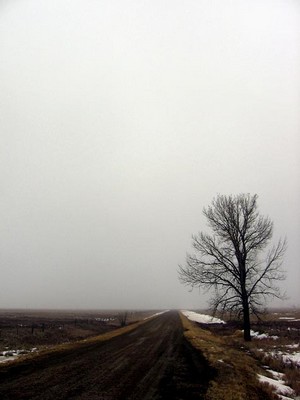 The Road
There were two other films at Telluride this year which, in true Werner Herzog form, may have seemed at first glance to be prestige Hollywood debuts – both are genre films populated with well-known American actors – but which, of course, turned out to be far from the case. The first of Herzog's films to play at the festival was Bad Lieutenant: Port of Call New Orleans. Starring Nicholas Cage as a drug-addicted and maniacal cop in post-Katrina New Orleans, the film has only the most bare-bones connection to Abel Ferrara's 1992 Bad Lieutenant (the choice of title for Herzog's film was apparently a producer's demand). One of my unabashed favourites from Telluride this year, the film walks a beautiful line between presumably fulfilling the expectations of a crime procedural and making room for Herzog's utterly inspired weirdness. Cage is more than up to the task, delivering his best (and possibly only) performance since Adaptation (Spike Jonze, 2002). The film fits such an improbable space between conventional action film and unhinged caricature of the same that I am sadly anticipating its distribution and reception to be a bumpy ride.
Herzog's second film, My Son, My Son, What Have Ye Done, makes Bad Lieutenant look like Miami Vice by comparison. In the interest of full disclosure, I must admit that I was only able to see the film at a 1:00am screening; I cannot guarantee that I was at my brightest and bushy-tailed-est for the entire screening (once the nature of the film had dawned on the rest of the audience, the majority of the theatre went soundly to sleep). The film, produced by David Lynch, is a quiet, wandering exploration of the actual and envisioned events which led a young man to kill his mother with a sword. With an enticing cast, including Willem Dafoe, Chloe Sevigny, and Michael Shannon as the young man (Brad McCullum) Herzog's film circles around the killing; the majority of the film details the hostage situation which followed the event and the days of McCullum's life prior to the murder. As the film creeps forward, it becomes clear that Herzog is attempting a visual and aural exploration of McCullum's schizophrenic view on the world. The film has an odd sensation of flat-affect about it, a strange repetitiveness and artifice. Certainly the most unusual film Herzog has made in a long time, I would offer that My Son, My Son likely requires at least one more viewing to assess whether or not Herzog really succeeds in his attempt.
Of the restored films at the festival this year I saw two in addition to those programmed by Alexander Payne. The first was Miracle of Malachias (Bernhard Wicki, 1961), a pre-New Wave German film into which the festival was evidently trying to breathe the same life that it gave to Mikhail Kalatozov's Soy Cuba (1964) some years ago. The film is about Father Malachias, a priest who prays one evening for the local sinful nightspot to disappear. When it does disappear, transporting the entire building to an island in the sea and all of its confused patrons to a nearby fishing boat, havoc ensues. The spot now missing its bar becomes a carnival, with thousands of visitors desperate to see and buy a piece of the miracle. Miracle is a breakneck display of the glamourous, commercialized life in West Germany following the post-war 'economic miracle' and, like Soy Cuba, never quite condemns the fun it presents the way it means to. The festival's efforts to reveal the undiscovered genius of the Miracle of Malachias were somewhat hobbled, however, by the fact that the only existing undubbed copy of the film lives on a single digibeta tape – a tape which turned out to be impervious to subtitling. To remedy this, the festival flew in a professor of German to simultaneously interpret the film during the screening. The rapid-fire dialogue of the film did not really allow for simultaneous interpretation, however; often, minutes of dialogue would pass by and the interpreter would eventually announce, "they were discussing…business." Perhaps when the film is subtitled it will be clearer if Miracle of Malachias will enjoy the same sort of critical revival as Kalatozov's film.
The second film I was able to see, Henri-Georges Clouzot's Inferno (Serge Bromberg and Ruxandra Medrea, 2009) is, in fact, only a partially restored film. Deriving from a fortunate encounter between film historian Bromberg and Clouzot's widow, Bromberg was able to retrieve the closely guarded, languishing canisters of Clouzot's never-seen and infamously unfinished film – a film about a husband who succumbs to his spiraling jealousy, sure that his beautiful wife (Romy Schneider) is cheating on him. Unfortunately, the soundtracks of these retrieved film reels were not likewise recoverable. As a result, Henri-Georges Clouzot's Inferno is really only a collection of shots from the original film; these are overlaid by talking heads discussing Clouzot's doomed shoot, and odd scenes in which current-day performers enact the film's original script in a dark studio. Unfortunately, these interviews with experts and people who were present at the original shoot become dull very quickly and the re-enacted script diminishes our sense of the original film, rather than enhancing it. The true bright shining spots of this newer film are, in fact, the camera test sequences that, reportedly, Clouzot filmed endlessly (Inferno had a no-strings attached budget, which likely contributed to Clouzot's inability to complete the film). Experimenting with make-up, lighting, optical effects, and colour, Clouzot produced astounding effects in his attempts to visualize his male protagonist's descent into jealousy. It is unfortunate that Bromberg and Medrea did not bring similar creativity and vision to their re-creation of Clouzot's Inferno.
Like the other programming categories of the festival, the new experimental or alternative works section has both highlights and lowlights – or perhaps more accurately, 'middle-lights' (those films which, in a non-film festival setting, might warrant more interest or attention simply by the fact of their sheer existence, but when viewed during the insanity of a film festival only provide an admittedly exaggerated awareness of the film's shortcomings). Of the films I saw this year, the middle-lights included Margarethe von Trotta's Vision and Andrea Arnold's Fish Tank. Both films feature excellent performances by lead actresses and, yet, both films never quite work well enough to justify one's spectatorial involvement. An exploration of the life of medieval mystic Hildegard von Bingen, Vision mostly revolves around Bingen's requited, sisterly/motherly love for a novice member of her own convent. Though parts of the film are involving, both in the emotional struggles of the characters and the detailed representations of medieval practices and politics, the film is disappointingly conventional. Von Trotta and Vision's star Barbara Sukowa participation in a Q&A after the film, talking as only the oldest of friends can, was the most absorbing and entertaining part of the evening. Fish Tank is Arnold's kitchen-sink portrait of angry Mia, a young woman who dulls the misery of life with her angry single mother and young sister by secretly working toward a career as a dancer. Though there are some virtuoso moments in the film's uneven attempt to look unflinchingly at the lives of its characters, particularly in Arnold's slow revelation of Mia's desire for her mother's beautiful new boyfriend (Michael Fassbender), and the fallout from that desire, the film's pat ending ultimately cedes any ground gained therein.
In the experimental/alternative group at Telluride I also have my own personal category of films: those about which, try as I might, I cannot make up my mind. In 2009, Warwick Thornton's Samson and Delilah and Buddhadeb Dasgupta's Window occupied this space. Samson and Delilah opens with a lengthy take of a young aboriginal man, just awake in his derelict bedroom, sniffing gas as a pop song plays on his radio. As the film progresses, the young man eventually attaches himself (befriends is the wrong word) to another young woman who lives in their rural town. When the unnamed girl's grandmother dies, she and Samson depart for the nearby city – a choice which would seem to mark the beginning of a slow, drawn-out, heart-rending end for the characters. The stunning quality of the film surfaces in its sound design: a rich, deep, and often terrifying universe of things heard but seldom seen or explained. The sound-world of the film becomes all the more central when one realizes the film is almost entirely without dialogue; this language-silence constitutes the film's daring choice to filmically manifest the marginality of Samson and 'Delilah.' The fact that these two figures fall so completely outside the system of language, and the access to the affluent western society it affords, is dismayingly exaggerated upon their arrival in the extremely loud and thoroughly verbal city. Much of Samson and Delilah is admirable. This is why, when the film completely switches gears in its last third, eroding much of the fearlessness of its prior acts, it is difficult to know how to react. I was so impressed by the first 2/3rds of the film that I am tempted to read the ending as a subversion, an underlining of the real impossibility of a happy ending. I am still uncertain, however, as to whether Samson and Delilah warrants this much benefit of the doubt.
Dasgupta, an Indian filmmaker operating outside the idiom of Bollywood, has fashioned a warm, oddly charming film in Window, the story of Bimal, a young man who leads a reasonably pleasant life in a busy, large, rather overwhelming city. Both his job in an old-folks home and his relationship with his caring fiancée begin to unravel, however, when Bimal purchases a beautiful handcrafted window (which costs much more than he can afford) with the aim of donating it to his old, crumbling childhood school. While Window is lovely to look at, rooted in a Tarkovsky-esque attraction to nature and yet bursting with bright colour, I found it largely unaffecting, unfortunately. I know others who declared it the best film of the festival, though, so I would wager it deserves another viewing, or perhaps a better familiarity with Dasgupta's work than I can claim.
The remaining films I saw at the festival this year were those which stood out above the rest. Red Riding is the name of a project which enthusiastically ignores any expected division between television and cinema, having been produced for both an initial run on British television and a subsequent cinematic run. Developed by Channel 4 and Revolution Films, Red Riding (2009) is a series of three stand alone films: Red Riding 1974 (Julian Jarrold), Red Riding 1980 (James Marsh) and Red Riding 1983 (Anand Tucker). Together, the three films encompass the sprawling narrative of David Peace's four Red Riding novels. Apparently considered The Godfather of British literature, Peace's protracted story follows numerous characters and plot threads as they weave together over almost a decade, illuminating a series of crimes and corruption in Yorkshire (although much of the story is fictional, the plot turns around the events of the actual Yorkshire Ripper case). Each film pursues a different character that becomes caught up in the investigations of the troubled Yorkshire police department, and though each film works on its own, it is highly recommended that you see them in order (one gentleman proved this in a Q&A after the second film, when he asked a spoiler-heavy question about the third film, which he had "just seen that morning." The Q&A audience almost lynched him.) It is also necessary to see all three films because the richness of Red Riding only really becomes apparent by the second film; it becomes clear in watching Red Riding 1980 that the real genius of this trilogy is its unwillingness to pull back or look away from the total horror of its subject matter. Falling somewhere between a mystery, a true-crime procedural, and a thinking person's horror film, Red Riding is more than worth the six-hour investment. And, if you can, see it now, as Ridley Scott is already in talks to direct what will no doubt be a slick, hollow, and (especially infuriating) geographically unmoored remake.
Similarly to Red Riding, Sleep Furiously (Gideon Koppel, 2008) is another film which had already enjoyed a theatrical run in the UK prior to playing at Telluride. Charting a year in the small Welsh farming town of Trefeurig, the film seems at first glance to be something of a wandering documentary; what little narrative thrust Sleep Furiously has hangs on the film's shadowing of the town's library truck – its unobtrusive recording of the librarian as he delivers both Welsh and English books to the townspeople. Sleep Furiously is, in fact, a beautifully scattered collection of scenes from a community straddling the cavern between ancient ways of living and the modern world, a world still held relatively at bay here. These scenes range from shots of calves being birthed, to Koppel's own mother recounting the taxidermist's directions for deep-freezing their recently deceased pet owl (Koppel's parents moved to Trefeurig decades earlier, fleeing Nazi Germany), to a community discussion of the diminishing possibility of keeping open the local Welsh-speaking grammar school. The film is full of moments of real joy, both for the figures in the film and the spectator – something especially felt in both Sleep Furiously's exceptional, sparse use of music and the film's musical use of colour blocks over and between shots. The film was given an interesting second layer in the Q&A, however, when Koppel discussed at the length all the ways in which his film is not at all a documentary – how he had structured, planned, and rehearsed many of the shots and had, in effect, bent the world of Trefeurig to at least some of his own ideas of it. Rather than fanning the flames of a tired debate about reality vs. fiction in documentary filmmaking, however, Koppel's filmmaking affirms the amazing possibilities which result from a filmmaker's presence in the world of his or her film. It is unfortunate that Robert Koehler did not include Sleep Furiously in his recent, astute discussion of these sorts of films, and the issues surrounding them, in the latest Cinema Scope. [1]
The last film I will mention here was likely my favourite of this year's festival. Jacques Audiard's A Prophet (2009) tells the tale of Malik (Tahar Rahim), a young illiterate Arab man who, when the film opens, has just arrived at the prison in which he will spend the next six years. A small, quiet, wide-eyed boy at the beginning of the film, Malik is immediately seized upon by the Corsican brotherhood (a group with conflicted ties to the Italian mafia) as a manipulatable mark; the Corsicans then terrorize Malik into brutally murdering a fellow Muslim inmate. From this starting point, A Prophet unfolds into a sprawling (nearly three-hour) map of Malik's slow rise in the world, replete with hauntings, visions, iconographic references to Islam, social critique, and an utterly entertaining generic framework. An absolutely compelling film, with a fascinating ability to mark the somewhat transhistorical model of the gangster genre with geographically, culturally and historically specific images and themes, A Prophet would likely not work at all without the mesmerizing performance of Rahim as Malik. The hypnotic quality of Rahim's performance can be found equally in his compact body, switching instantly between deferential and combative poses, and his eyes, simultaneously those of a dear in the headlights and a man assuming a throne. A Prophet is a film I cannot wait to watch again, just as I have a hard time contemplating the many months remaining until the 2010 Telluride Film Festival.
Endnotes
1 Koehler, Robert. "Agrarian Utopias/Dystopias: The New Nonfiction" Cinema Scope 40 (Fall 2009): 12-15.