100 Years of Hong Kong Cinema?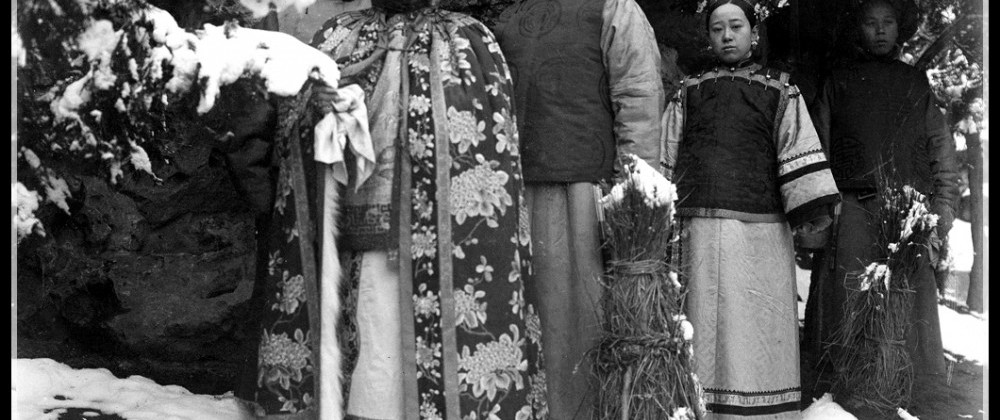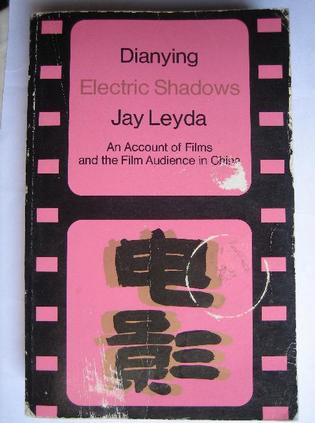 On May 16th, 2009, during the Cannes International Film Festival, the Hong Kong International Film and TV Market (FILMART) celebrated 100 years of Hong Kong Cinema. Between February 19 and March 9, an exhibition had been held in Hong Kong devoted to this concept, and, then on April 5, a forum was held during the 33rd Hong Kong International film Festival to discuss and debate the controversial decision made to celebrate this particular year.
The government of the People's Republic of China had decided to celebrate the Chinese cinema centennial in 2005, including the mounting of a huge film conference in Beijing and Shanghai, with the understanding that 1905 was the first year that any films had been made in China by a Chinese national, or company—in this case, the Fengtai photographic studio in Beijing. The first films had been shown by the French Lumière company in Shanghai, in 1896, while the first films made in China were some actualities filmed by the American Mutoscope and Biograph Company in 1901. Of course, most people recognize that the "birth" of cinema was when the first public screening of films was mounted by Louis and August Lumière on March 22, 1895, in Paris. Indeed, when dating a film, we normally ascribe its year of "making, " not to when the production has finished but to when it is first shown publicly. Also, we normally ascribe the nationality of a film to the country where the production company is based, rather than where the film is made. Thus it made perfectly good sense for China to declare 2005 as its film centenary year. For Hong Kong, there is some confusion over the facts. When the Hong Kong Film Archive released the first volume of its Hong Kong Filmography, they chose to begin in 1913, with the production of the first "fiction film," Zhuangzi Shi Qi (Chuang Tzu Tests His Wife), directed by Li Beihai for the Huanmei Film Company. [1] One assumes that the production company was located in Hong Kong, but there are no other films listed before 1924, and no others made by Huanmei. Also, a note in the filmography says that the film was not released in Hong Kong, only in the USA! On the other hand, The Guinness Book of Movie Fact and Feats cites 1909 as the year of the first Hong Kong "drama" film productions, claiming four were made by the Asia Film Co., and directed by American Benjamin Polaski: The Widowed Empress, The Unfilial Son, Revealed By the Pot, Stealing the Cooked Ducks. [2] The public seminar, "The Controversial Centenary of Hong Kong Cinema," was held in the Science Museum Lecture Hall. The panelists were veteran film archivists, programmers and writers Law Kar and Wong Ain-ling, film historian Frank Bren, and world-renowned film scholar David Bordwell. Law Kar presented first and gave a somewhat skeptical view. He questioned the decision to recognize the first film to be made in Hong Kong that was not a travelogue or documentary. He argued that there is no real evidence that three of the four films above, aka The Empress Dowager, Unfortunate Child, Right a Wrong with Eathenware Dish were even shot, and very little evidence to support that Stealing of the Roast(ed) Duck was made, and if it was, it may have been made in Shanghai, where Benjamin Brodsky had formed the China Film Company. He notes that a lot of film footage from the years 1910–1920 has been found, but no evidence of the 1909 films. Law Kar detailed citations from various written histories, beginning in 1933, and notes that a 1963 book claims that the company was founded in 1909. It was Jay Leyda's book, Dianying/Electric Shadows: An Account of Films and the Film Audience in China (1972), pp. 10–11, which seems to have been responsible for sending the message that all four films were Hong Kong-made. Law noted also that Leyda was the source for the various names for Brodsky—Brasky, Bratushki—listing him as Polaski in "Appendix 1" (p. 370), and suggested that the "staged reconstruction" documentary Revolution in China, that Leyda says was "made in HK" and "registered for U.S. copyright in 1912" and which he attributes to the Asia Film Co.," and Polaski, might well be the first Hong Kong film (pps. 11, 394, 421). Apparently, it survives at the Library of Congress. For Law Kar, perhaps the best evidence for the existence of the four Hong Kong, Brodsky films was the inclusion of two stills of The Unfortunate Boy and Empress Dowager to accompany a 1916 New York Tribune newspaper interview with Brodsky, by George F. Kaufman. But the discussion was mainly on the business side of filmmaking and there was no mention of filmmaking in Hong Kong.
Frank Bren's research involved the search for an accurate bio-filmography of Benjamin Brodsky. He checked shipping lists to follow Brodsky's movements around the world, and determined that there must have been exaggerations in the 1916 interview/article on film activities. For example, Bren mentioned the inclusion of a plot description of The Unfortunate Boy, which Brodsky went on to state was a 12-reeler! Brodsky also claimed that he employed hundreds of people in his Shanghai and Hong Kong film operations! In 2003, Bren received a copy of Brodsky's unpublished autobiography, "God's Country" from granddaughter Ronnie Henderson. Surprisingly, for Bren, only 10 pages were devoted to Brodsky's film businesses, which included the setting up of the Sunrise Film Manufacturing Co., in San Francisco in 1919, and the purchase of 80 movie theatres! Brodsky was born on August 1, 1877 and died February 15, 1960. In the U.S., he changed his Russian-Jewish name to Borden. Bren had great difficulty in separating out Brodsky's operations between Shanghai and Hong Kong, but, he concluded that it is unlikely that Brodsky made any films in China, himself, until 1912.
Following the two, very specific, accounts of researching written documentation in the search for clear evidence of the existence of 1909 Hong Kong fiction filmmaking, David Bordwell gave a more general overview of the "problems" in determining "film firsts" in Hong Kong and elsewhere. Initially Bordwell noted that there are factual problems. Very few silent films have survived, and for those that don't, there is often no documentation. Information on the release of films is lost, so that a "1st film" could be undocumented. We rely on word-of-mouth, on oral histories. Bordwell asked, "Did Roasted Duck even exist?" He then suggested that there are big "conceptual issues," such as those surrounding the questions "what is a film?" and "what is the first US film?" As possible answers Bordwell noted that Edison kept records showing that in 1891, Dickson had a 3 second film available for showing; in 1893 there was a Kinetoscope private screening of A Blacksmith's Shop; in April 1894, there was a commercial launch of the Kinetoscope, and the 5 second film, Fred Ott's Sneeze was copyrighted. All of these developments occurred before the official "birth of cinema" in 1895, when films were first projected on a screen to a public audience. Bordwell then asked why we don't consider "actualities" made in Hong Kong before 1908 as being the first HK films? Why fiction rather than documentary? He then suggested other possible dates for that of the "first Hong Kong film": 1913, the first 2-reel fiction film Zhuangzi Tests His Wife; 1924, The Calamity of Money [The first Hong Kong film financed, produced and acted by Hong Kong Chinese]; [3] 1925, the first feature-length films, including, Rouge. Bordwell concluded his presentation by stating that there are reasons to celebrate 2009, and that because of his love of Hong Kong cinema (and Hong Kong), he is looking forward to future centenaries in 2013, 2024, and, 2025.
Last, but not least, Wong Ain-ling began her presentation by saying that she believes that the film, Roasted Duck did, in fact exist. She is convinced that the film was taken to Los Angeles/Hollywood and shown there in 1915. The actor, Lun Shaobo accompanied it and discussed the action with an audience. Wong wrote to Shanghai silent film scholars, and although no new evidence arose out of this search, she learned from Yun Yimou that a group of Russians arrived in Hong Kong in 1912 asking Shaobo to act in a film. A newsletter revealing this data was published in 1912. There are also accounts that one or more of the four films were shown on a train in 1912 or 1913. (Law Kar interjected that Hong Kong film pioneer, Lai Man-wai had provided this information, claiming that the train screening was a kind of test. (Was this a "public screening"?) Wong is leaning towards the notion that 1912 is in fact the date of the first fiction films being made, but she wonders if they were actually made in Hong Kong. Perhaps it/they was/were produced in Hong Kong but made in Shanghai. Following along Bordwell's line of enquiry, she asked the question: "If the company is not registered in Hong Kong, or if the film is made in Shanghai, does it count as a HK film?" She believes that we should rethink the writing of Chinese film history, perhaps including Hong Kong, even though it was a British colony.
It was exciting to attend such a public event, which allowed the word "controversial" to be included in its title. We are left with more questions than answers, but, I am inclined to follow David Bordwell's lead in looking forward to attending the Hong Kong market or festival in 2012 (or 2013) as another centenary, and, maybe, by then there will be a little more certainty about the film, Stealing of the Roasted Duck. With the continued, miraculous rediscovery of old, silent films long thought to be lost, could a print of an early Hong Kong film show up somewhere? It is not impossible…
PS: I apologize if I misspell names, not all of which appeared on the power-point screen, and some of which could not be checked.
Endnotes
1 Mary Wong, editor, Hong Kong Filmography, Vol. 1 (1913–1941) (Hong Kong: Hong Kong Film Archive, 1997), p. 3.
2 Patrick Roberston, The Guinness Book of Movie Facts and Feats, 4th edition (Enfield, Middlesex: Guinness Publishing, 1991 [1980]), p. 8.
3 Karen Chu, "Timeline: 100 years of Hong Kong Cinema," in The Daily Filmart 1, Monday March 23, 2009, published by The Hollywood Reporter in association with HKTDC and the Hong Kong International Film & TV Market (FILMART), p. 10.