Adam Nayman on Ben Wheatley
Ben Wheatley: Confusion and Carnage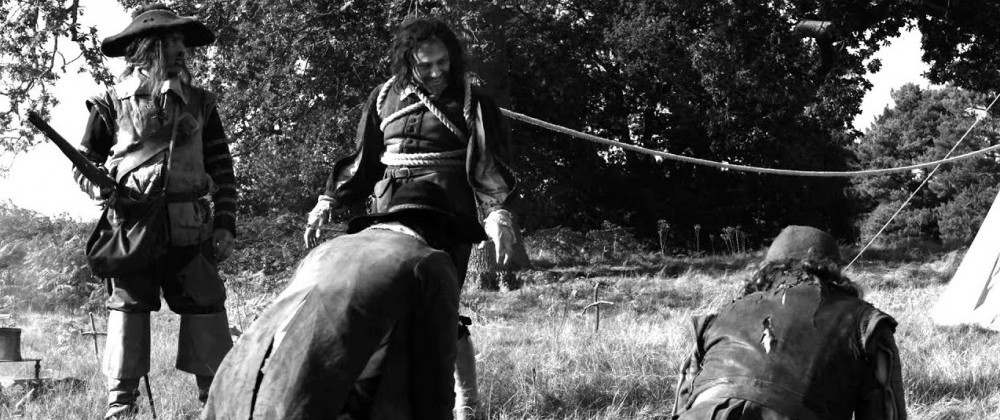 The works of British filmmaker Ben Wheatley have become a fixture on the European and North American festival circuit. Moving from gruesome, bleakly funny, notoriously unconventional low-budget films like Kill List and A Field in England to gruesome, bleakly funny, notoriously unconventional films with less restrictive budgets, like High-Rise and Free Fire, Wheatley's work has appealed to cinephiles of various ilk. Few contemporary directors would, only seven years into their career, have an issue of the academic journal Critical Quarterly partially devoted to their oeuvre. Wheatley can boast about that honour, which he earned in April 2016, while his fifth film High-Rise played at cinemas in the United Kingdom.
Among one of Wheatley's most fervent admirers is Toronto film lecturer and arts critic Adam Nayman. His terrific new book, Ben Wheatley: Confusion and Carnage, explores and contemplates a body of work that, in the author's words, "feels as alive and vital as anything in contemporary world cinema." Although a slim volume (given the slender number of titles in the Wheatley filmography), there is much superb analysis of the director's trademarks – idiosyncratic uses of music, relentless editing in the style of Nicolas Roeg, trenchant social commentary – as well as the linkages and connections between each work made by Wheatley and his collaborator (and life partner) Amy Jump.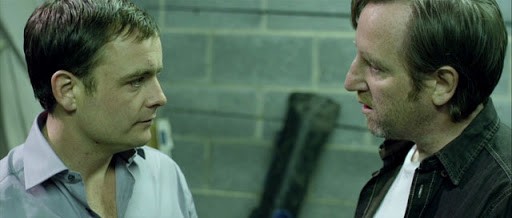 Kill List
As Nayman writes, the density of Wheatley and Jump's films ensure they reward multiple viewings. Accordingly, Confusion and Carnage is a worthwhile companion to devotees of his work or students and cinephiles discovering them. The book, which includes an interview with its titular filmmaker, even details the sketch comedy programs and viral ad campaigns Wheatley worked on before transitioning to features, which contained an anarchic sensibility that later echoed through his cinematic works. The book is available for purchase on Amazon. (Note: due to the release of Free Fire after Confusion and Carnage's publication, Nayman's chapter on the 2017 actioner is reduced.)
Offscreen contributor Jordan Adler got a chance to speak with Nayman in Toronto, just a couple of weeks before this September's Toronto International Film Festival – a site where Wheatley premiered his previous five films. The variety of programmes wherein Wheatley's work has débuted at the festival – from the fan-pleasing Midnight Madness to the avant-garde-friendly Wavelengths series to the more prestigious Platform programme – indicates his versatility as a filmmaker and his stature within the contemporary art-house scene. Their discussion about the then-impending 2017 festival led seamlessly into the first question.
OFFSCREEN: Was your first exposure to Wheatley's work at TIFF?
AN: Yeah, my first exposure to Wheatley's work was at a TIFF press screening of Kill List, which my colleague at Cinema Scope, Mark Peranson, had written a capsule of. I kind of oversee the capsule coverage. At that point, Kill List was just a title on the list looking for a capsule. And Mark doesn't usually write much, because he's busy with [the Locarno Film Festival] and whatever else, but it was a film that he had felt strongly about. He just wrote this little blurb. It wasn't featured coverage or anything. There were just all things that were setting off interest alarms for me – British film, horror film, [Peranson] said that it was very good. I realized that [Wheatley's] previous film, Down Terrace, had screened at what used to be called the Refocus Film Series in Toronto, and that I actually had a DVD of it that I had never watched.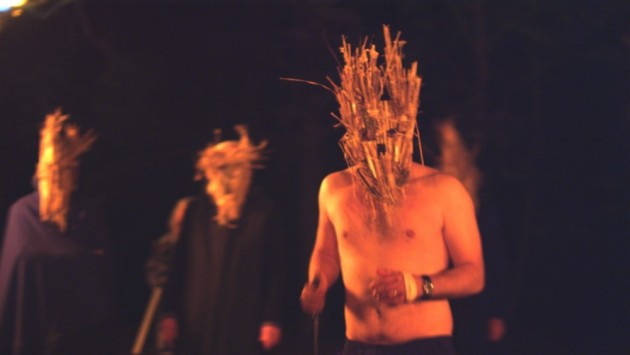 Kill List
I went to the press screening of Kill List, and the movie just kind of walked out of the theatre with me afterward. I immediately decided I wanted to do a long interview with this filmmaker. I wanted to write at length about the film, because it felt very special. Subsequent to that, it was the fact that the film screened at TIFF that gave me a reason to see [his work] early. I decided I was going to write on Sightseers, so I found a way to see Sightseers before the festival. I saw A Field in England about a month before TIFF the next year. Then, for High Rise, because I did the onstage Platform interview with Ben at the film's world premiere, I was lucky enough to see the film early. And, I saw Free Fire early. That was more in the context of writing the book. Ben and [producer] Andy Starke sent it to me but obviously the reason the film was ready was because it was going to show at TIFF.
OFFSCREEN: I'm trying to imagine how a film as grim and as strange and as merciless as Kill List plays within a program like Midnight Madness. I'm trying to imagine how that movie would play with a gigantic crowd. When I think of a Midnight Madness picture, I think of something that's going to get the audience really excited or you have that spirit of being in a room with 1,000 people. Kill List is not something that I can imagine playing in that programme. Were you at the Midnight Madness screening?
AN: No, only because I had seen the press screening. Because I was so impressed, I recommended to friends that they go [to the premiere] and also really tried to hear from people who went [about] what the response was. I think the response was pretty positive. I think what you say about Midnight Madness is true, but the other side to that is there is a section of that audience that's just always excited by things that are extreme or that's always excited by things that are sort of devastating.
I don't think it's a crowd-pleasing, cheering kind of movie. The horror community in general, I think, didn't know how to react to the film. You know, Midnight Madness [is] a microcosm of larger genre cinema groups, but as far as I know, it was a relatively successful screening. I do think it's interesting that when you loop forward x number of years and Ben wins the audience award at Midnight Madness for Free Fire, which is in every way a more consumable, kind of entertaining, palatable movie, there is something suggestive about that. But I also think that as a second film, I don't really know where else at TIFF something like Kill List would play. I think that that is a work of a master filmmaker but you're not going to put it in [the Masters programme] on somebody's second film, right? I think the taxonomy made sense then.
OFFSCREEN: It's funny to think about a film like High-Rise, discussing the psychological traumas related to urban living and strife, premiering at TIFF, whose main headquarters are in a building that's connected to a high-rise, and surrounded by all these high-rise buildings. I'm curious to know how that movie was received in Toronto.
AN: There were pieces about Toronto's own high-rise culture that got commissioned around the time of the film's premiere. I remember at one point I tweeted a joke at [TIFF artistic director] Cameron Bailey about TIFF's own high-rise. Cameron had a good line. He responded, I work for the building – which is a line from [J.G.] Ballard's book. Certainly, there's something funny there, but it's not much more than a coincidence. It doesn't mean that much.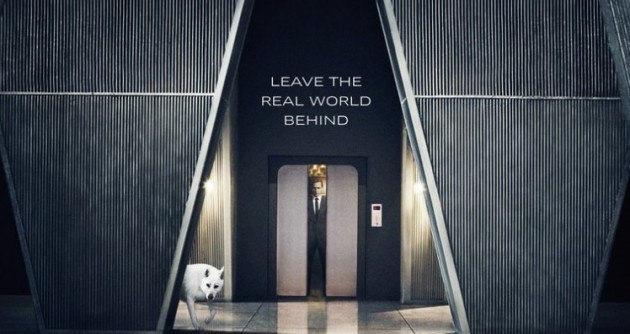 High-Rise
I think that High-Rise, as a structure, is very suggestive, as I mention in the book, when it comes to Wheatley. Down Terrace is [set in] a tiny little home on a tiny little street. Five or six years later, you have [Wheatley] moving vertically in every way, not just in the setting of High-Rise but the idea of these career aspirations and the idea of this kind of brand recognition well beyond that. I don't know if it's going to be possible to keep measuring Ben and Amy [Jump's] films in structures, because I'm not sure that they're going to keep making films that are set in neighbourhoods or in buildings in such an explicit way. But I do really like the sort of contrast between Down Terrace, this kind of home-made movie set in a friend's house, and High-Rise as this much bigger movie that requires the construction of a massive set in order to even exist.
OFFSCREEN: I'm glad you brought up Amy because I think one of the most fascinating things I glossed over when I looked at these films originally is she is a co-author of almost all of Wheatley's films. I think it's lovely to see in the closing credits for Free Fire and High-Rise that the writing and directing credits share the screen, which elevates the idea of the screenwriter as the true author of the film and the director as a collaborator. You write about this in detail that she doesn't do interviews. Have you ever met her or spoken with her?
AN: I haven't and I don't expect that I would, even having written a book on Ben. I don't think that there's any special [relationship] that comes with that. I don't really know how useful it would be [to interview her]. She's somebody who, from what [Wheatley] told me and has said in interviews, she doesn't think, from what I can tell, that talking about the work really serves it. If that's just a strict principle, then I don't there's ever going to be a case where she's like, Well, with this journalist or in this context. It's an interesting, hard line to take. If Amy was the solo creator, it would be in some ways harder to promote the work. But, in the same way that they tag-team creatively and artistically, there's a kind of tag-team that they can do when it comes to talking about and representing the work. Ben can do the interviews, and the film still gets talked about a lot.
The flipside to that is I think Ben does about as many interviews, if not more interviews, than any filmmaker I know, which is something that you can also have some thoughts on or some feelings about the question of how do you keep from getting yourself overexposed when you talk about your work. I think that it's an interesting contrast between the two of them, and I respect that.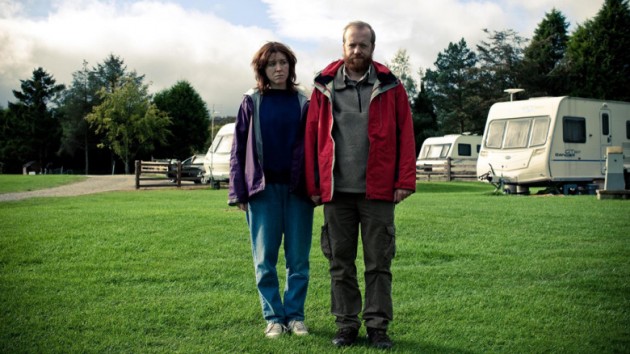 Sightseers
OFFSCREEN: How many times have you spoken with Ben Wheatley?
AN: In terms of a formal interview context, probably a half-dozen. During the writing of the book, I was in touch with him. He's always been very respectful; I think he's a pleasant guy. Even when you're writing a book with someone as a subject, you don't confuse that relationship. He's someone who I think – I'm not speaking for him – has a certain amount of ambivalence that the book existed in the first place. It's a weird thing. He never made anything difficult for me in terms of access or resources. He was very happy to talk. I know he read the book. He participated in a couple of events leading up to the release. But when you're writing about someone, they're still your subject.
That's the big difference for me between this and writing about Showgirls, where I had no interaction whatsoever with anyone involved in Showgirls. I wouldn't say that Ben and I are quite contemporaries age-wise, but when you're just in touch with someone via email and you've met them and you like their work, and then you sort of have to step back and write this very formalized study of their stuff, it can be a little confusing.
OFFSCREEN: I read in an interview you did that when you started writing this book, you hadn't seen High-Rise, and when you finished it, you had just watched a version of Free Fire. Why was the book released before you could get a long-form appraisal of Free Fire?
AN: Well, that depends on how candid I can be in this interview. Based on when the book was supposed to originally be done and come out, it sort of made sense to do provisional notes on Free Fire as opposed to wait to be able to look at reception or whatever else. Due to some delays and issues with the publisher, by the time the book was really out – it was out last November because I did events in Toronto and New York where people bought it – but in terms of getting it out and orderable, there was a lag. It's one of the things that's frustrating because in retrospect, there's really no good reason based on its release date why I couldn't have talked more about Free Fire. That's just one of those things that's a practicality, or maybe an impracticality, right?
I would have been interested to write a book about this filmmaker based on four movies. When I agreed to do it, it looked like High-Rise was an interesting endpoint. Then, Free Fire came out so quickly. With most filmmakers, you don't have the knowledge that they're making something literally every year. At a certain point, you have to just cut yourself off. I thought that Free Fire made sense as an endnote. If I could have worked the timing or the stuff with my publisher out differently, I would have written longer on that film.
OFFSCREEN: Just in terms of writing the book and structuring it, and the experience of revisiting the films, how many times did you watch the films to prepare for writing the respective chapters? And, did you write them in order of his filmography?
AN: Because I'm a fan and a critic and have covered them, I had seen each of them at least once or twice. For the chapters, I'd go through the film one or two times more. With the Showgirls book and with this, I'm a big fan of close reading and close analysis and almost a kind of paraphrased critical description, where you sort of try and excavate the meaning or subtext by describing the surface – it's one way of writing about films. In order to do that accurately, you really want to be inside the film. You want to have really detailed notes.
But I find that sometimes notes can be deceiving, and immediate recall or even a little bit of difference really helps you describe what you're looking at. I know that sounds like a paradox, but for me, it's kind of true. What I would do is sort of watch the film once or twice, take second-by-second notes, and then probably not come back to that particular film or chapter for a good two or three weeks, get some distance from the movie, and write that way. But I was never watching and writing at the same time.
OFFSCREEN: Watching his films, what I find impressive is their mix of stark realism with excess or absurdity. I usually find it difficult for a director and writer to pull off such a variance in tones and feelings. In Down Terrace, when you're moving from domestic disputes to a killing spree where an old woman is then pushed onto the road and then right back into the domestic space, that can be a really hard thing for a director to pull off. I think Wheatley is so good at finding this balance – why is he so good at this where other directors' work can seem so uneven?
AN: There's just something about the idea that the move away from total reality or realism in his films usually tends to be pretty short. These kind of quick, little bits do not necessarily move away from reality, but the excess and the extremity tends to be very fast. In something like Down Terrace, you have the ridiculousness of the woman being hit by the bus, which is like a viral video gag. That's like something from his work that he did on the Internet and TV. It's this little, shocking blip and then you're sort of back into that kitchen-sink realism. In that film, rhythmically, it kind of works.
I think one of the reasons it works is the context of the characters and their world and their relationships are so well-established, so well-acted and so convincing, that it suddenly becoming a kind of Road Runner cartoon for two seconds doesn't take you out of it. And it's also that usually the extremity in his films tends to be an extremity of violence as opposed to an extremity of a more tender emotion, or an extremity of plotting. He works from this base of realism and then punctures it or heightens it through violence, which I think is pretty apt. One of the things that his movies are about is that there's a lot of latent violence and aggression and anger underneath everyday surfaces. So, when it pops out, it explodes and it doesn't feel out-of-place.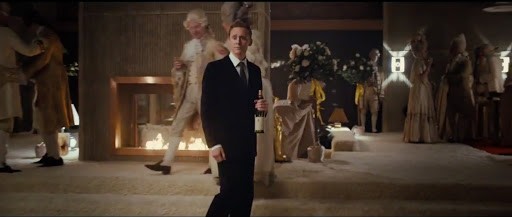 High-Rise
I think that one of the reasons that people start losing him a bit or that people start to get annoyed with his films, when you start getting more toward things like A Field in England and High-Rise, is because the dislocations and the changes and the move out of realism become more extended and pronounced. Some people won't follow him that way. To me, in Down Terrace, Kill List and Sightseers, the tension that you have identified, the dynamic that you're talking about is, I think, at its very best.
OFFSCREEN: You can also think of Wheatley as a horror director, but comedy is one of the crucial components of a lot of his early films. It's interesting to think of him starting as an irreverent creative working on sketch comedy shows, ad campaigns, and viral videos. Then, looking at this black comedy in his films… I took a look at a couple of the commercials that he made, which are on the Internet, and they are very funny but very bleak. There's a lot of black humour in them. As your book outlines, there's a clear thread between the early shorts and commercials and sketches, and then his later successes. Can you talk a bit more about this comedy within his work?
AN: There are whole segments in things like The Wrong Door that you can feel are like warm-ups or practices for things he's going to end up doing even in a movie like Kill List or even in Free Fire – this really mordant, morbid, murder-based comedy, or awkward violence or accidental violence. This is all stuff that's under the sign of a few filmmakers, even if there's not direct allegiance or influence. You can definitely identify it as a post-Tarantino thing. I frankly see a fair amount of [Paul] Verhoeven and [Joe] Dante in his commercials, although I wouldn't say so much in his films.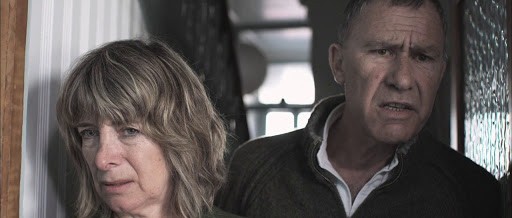 Down Terrace
It's a small point only in the book, and I didn't talk about it a lot, but [Wheatley] has a background in sculpture. I think that when you just look at the way that he sometimes treats space and bodies, and the way that space and bodies sometimes end up feeling really violated in his movies – not the kind of violence that you shrug off or not the kind of atmosphere that you shrug off, but that really gets to you – I think that that has to do to some extent with [having] a background in and a knowledge of sculptural materials. What I think of the violence in Kill List, the violence that really sticks with you is very sculptural in nature. The [scenes with the] hammer or the guy having his head smashed into his head over and over by Jay, even when Gal's guts have been ripped out and disemboweled, it has a kind of tactile, textural quality to it, like you were aware of it almost as human sculpture or physical sculpture.
High-Rise is full of that, and Free Fire has a bit of that too. It's one of the under-valued things about that movie, particularly when they start chasing each other through the hallways and he gets blasted with the fire extinguisher, and there's all these different predations and layers and textures and substances all over the characters. That's the stuff in that movie that I find very memorable.
OFFSCREEN: I want to talk about Free Fire, because you couldn't give it a ton of space in the book. I missed it when it was in theatres because it didn't play for very long. I would consider it my least favourite of Wheatley's films. Even though it has a lot of his trademarks and the 'confusion and carnage' of your book's title, not a lot of it worked for me. Now that the film has been released, I was wondering if you can talk about it, and how you think it stands with the rest of his oeuvre.
AN: Well, its reception was not great. I was surprised by 50 per cent of that. I wasn't surprised that its critical reception wasn't great for a few reasons. I thought it was going to do well [financially]. I mean, it didn't do horribly. It did ok in the U.K., but it didn't really succeed in [North America]. Last year at TIFF, it was very popular with audiences. I mean, it won the Midnight Madness audience award.
I have mixed feelings about the film, not just because of the book but also just out of fidelity and fondness for the filmmaker. I've seen it three times, and I think that it's one of those films whose success and disappointment are completely inter-linked. There is a very funny, audacious, witty idea, which is to get around the boringness and predictability of action films by just making an action sequence into its own movie. It's very smart, and there's a lot in there in Amy Jump's script but also in the way that the actors are that when you're in this self-contained space, there's these things that gesture to larger realities or bigger ideas, whether it's ideas about masculinity, whether it's the suggestion of the troubles in Ireland – the idea that these Irish characters are coming to Boston and finding themselves unexpectedly in a kind of war-zone that mirrors their reality at home. I even like the thing that sets everybody against each other, which is horrible – the two guys talking about what one of them did to the girl at the bar, which sounds like something that could almost come out of a Western. It's very timeless. So, I really like all that.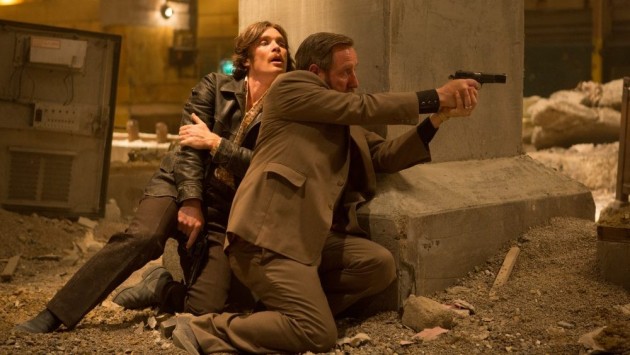 Free Fire
The problem with the film is that even with all that set-up and all that subtext and all that possibility, you're still kind of trapped in a 90-minute shootout. It can't go to the kinds of places that his other movies go. It can suggest depths or suggest complexity, but it's kind of trapped and can't really move forward. It's the only one of his movies, I think, where the last 10, 15, 20 minutes don't have something revelatory in them. I kept waiting for something to happen that was going to open this material up or reverse it or really kind of re-contextualize the movie. That happens in Kill List, when you realize that you are in a gothic horror film. It happens in Down Terrace, when you realize that this is a film really about being so afraid of dying that you'd rather outlive your kids. In Sightseers, obviously the revelation that she is better at [killing] than he is, that she is the virtuoso. There's always these things that happen in his movies that are really disconcerting and unsettling and ask you to re-look at what you've seen. I just don't think that that happens in Free Fire.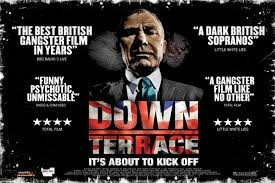 OFFSCREEN: In the chapter of Down Terrace, you mention the reception of that film in England, and how critics loved the film because it differed from the slick, Guy Ritchie crime drama shoot-em-ups. With Free Fire, I saw some critics writing that it reminded them of a Guy Ritchie shoot-em-up. If you were to write more in detail about Free Fire, would you focus on the film as an homage or even a parody of a British or American action film?
AN: I nod, as a lot of people did, to Tarantino, which means you're nodding by extension to Ringo Lam and Stanley Kubrick, who are the two people that Reservoir Dogs was made out of. It's made out of The Killing and it's made out of City on Fire. Then Tarantino recombines those elements in a way that's incredibly distinctive and idiosyncratic, probably in a way that's more distinctive and idiosyncratic than the way that Wheatley re-works all that stuff again in Free Fire. But I don't think he's someone who's setting out to parody or critique an American genre film; I think he just wanted to make one.
I find watching something like Kill List, that there's this amazing sense of continuity with several strands of British cinema. I feel that in High-Rise too. When I came across that Raymond Durgnat piece about "The Great British Phantasmagoria," the piece was written at the end of the 1970s but he's anticipating High-Rise. I chose to focus on Kubrick [in the High-Rise chapter], because that's my own little hang-up. You could write a piece on High-Rise that is completely about John Boorman's Zardoz, or any number of other [directors]… Ken Russell, [Nicolas] Roeg. In Free Fire, I just find that those connections, that continuity, that influence is maybe a little more disconnected and detached than in his British films. But Ben has also said a zillion times that he doesn't work that way, or that when critics see influences or sources in his work, it's never quite as direct as all that. I'm willing to believe him.
What I think Free Fire rises or falls on, really, is do you find it funny. The whole film is just basically banter and one-liners and people being assholes to each other. That's something that in most of their films is usually pretty good. Jay and Gal's dialogue in Kill List is really funny, the dialogue in A Field in England is more arch and formal but it's funny. I think that in Free Fire, for about half of it, I found it really funny, and then as it went along, it just got a little less funny.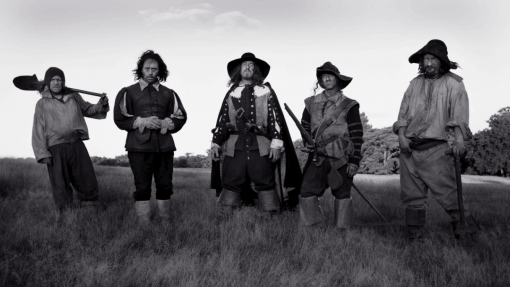 A Field in England
OFFSCREEN: I think I agree with you. I liked a lot of the banter in the first 30 minutes of the film, and then it just became a little too bit repetitive for me. I didn't know if that was just a feature of Wheatley, because repetition is a big part of his films, but I just found a lot of it too incessant and overdone for me.
AN: I think that's fair, and I think that High-Rise is the movie where that's the discussion, where what you just mentioned about incessantness and repetition and overkill, I mean, that's the discussion about that film.
OFFSCREEN: Interesting. I liked High-Rise a lot more than I liked Free Fire.
AN: Oh, I liked it too, and in some ways, I think it's extraordinary and under-rated, but if you look at the reception of High-Rise and what people wrote about it – and I mean, it's always in different categories and there's different levels of ability and intelligence among critics, as well – something that was shared by both the sort of mainstream press, which is looking at this as a weird, difficult movie, and also the more detailed film press, who at least know who Ben Wheatley is and know who J.G. Ballard is and want to write about the film from an enthusiastic point-of-view… between both of those cohorts, you have a lot of people being like, I can't take this film – it's just too repetitive and too much. That was not something where there was a big division between the mainstream response and the critical, academic response. It was common to both sets of responses, where people were like, This is just relentless and why did he make the movie this way? In the book, I try to argue why I think he did.
OFFSCREEN: I'm happy you mentioned the article about the "British phantasmagoria" and the collection of English filmmakers whose works were layered and chaotic by design as a way to frame Wheatley's work as jagged and unusual but done purposefully. Do you think Wheatley belongs to a certain party or collective of contemporary filmmakers who work in a similar way, or is he unique?
AN: I think he's unique. I think that because of the versatility… I mean, is he a genre specialist? When he comes up with people I talk with or when I think about it, I'm very tempted to talk about him alongside people like Bong Joon-Ho and Nic [Winding] Refn and Park Chan-Wook. Then I'm almost not: I think Bong's a great filmmaker but the others I don't like, and I like Wheatley. What are the differences with him? He's not working in a different language. His transition in some ways to making bigger movies in the States, which I think is on tap for him, won't be troubled in the same way that some of these other guys have been, or won't have some of those same tensions. He's not textbook "transnational filmmaking" because it is already English-language.
I hesitate to use TIFF as too much of a marking stick for anything, but the fact that he could fit into all those categories pretty seamlessly – from year to year, you can describe him as a horror filmmaker and then as an experimental filmmaker – kind of becomes an interesting answer to your question. If one mark of singularity is versatility, then the fact that he can be all these different kinds of filmmakers while remaining himself, I can't think of too many other people that that's true of. This year, I was thinking a lot about him and Edgar Wright, because they've worked together on Sightseers. I despised Baby Driver, I couldn't stand it, but I like Edgar Wright's other movies. I thought that there's an interesting contrast there because they have the exact same impulse in some ways toward pop culture. They enjoy it and they like to reconfigure it. They're drawing from some of the same sources; in some cases, they worked in the same circles of British TV. But Edgar Wright is such a pleaser, and his upward trajectory has to do with the fact that he's a pleaser. He likes his audience and he wants to make them happy.
I think there's a misanthropic side to Ben Wheatley and Amy Jump's films. They're really happy to smack their audience or challenge their audience or startle their audience, or mislead their audience. I think it's a good quality, but that's just my own taste, right? The thing that I think is astonishing about Kill List is that, in the end, it's one of the best recent movies that is impossible to really like. How do you watch something like that and feel that that was enjoyable, that was entertaining? But it's not just sadistic and it's not just nasty for the sake of it, because in that final reversal in those final moments, it opens up such an unbelievably, to me, emotional and empathetic and devastating dimension about families and about the ways that violence come home and what war does to people. Having become a father recently, that awful, awful idea of subconsciously resenting your family and your role and your responsibilities until something like that could happen.
When I watch something like Kill List, I want to say I like it because it's not likable, because it has a sort of "fuck you" quality at the audience to it. I don't find that "fuck you" quality to be glib. I don't think it's juvenile. I think it's kind of mature and comes from a place of emotional intelligence, that it's a different kind of bleakness than what a lot of other movies push and peddle. When I say they're not people-pleasers, I'm not just trying to say something juvenile, which is that I like their movies because their movies are not likable. I just think it stems from real challenge and real confrontation when their work is at their best. And I think that's true of High-Rise too, frankly.
OFFSCREEN: Speaking of the difficulty and the unlikability of some of his work…
AN: And in the case of High-Rise, the refusal to make subtle or the refusal to make palatable issues of economic disparity that are by no means a matter of the past. With High-Rise, I tend to not argue with people about movies but I try and talk very passionately with my friends and colleagues. I had a hard time convincing people in some cases about how brilliant keeping High-Rise set in the '70s was as a filmmaking choice.
I mean, in some ways, it's the most obvious thing in the world. The movie's set in 1975. All the other directors who had worked on it [in pre-production] over the years kept trying to think of ways to update it, because they saw Ballard as a futurist. The idea of taking the work of a futurist, locating it in the past, and letting those two directions work back and forward with each other… I mean, think about the contradiction of an apocalyptic period piece, you know? What does a period piece about the end of civilization look like? Those tensions and that idea of making a film about now disguised as the past, or the past in a way that reveals now, I think that there's something that's unpleasant and challenging and confrontational about High-Rise, and I think it works like gangbusters.
OFFSCREEN: When I saw High-Rise in the cinema, at certain points you note the period details, and at other points I just took the film as contemporary. It didn't really matter to me that the film was set in the 1970s because it felt so prescient.
AN: Well, one thing that is not in the [Ballard] book – I mean the action is in the book, but the perception is not – is the device of the child's kaleidoscope, and the idea of the kaleidoscope as a way of seeing the future and that the future is through the kaleidoscope, it's doubled, tripled, splintered, multiple perspective. It's describing this working-class character being slashed to bits by this group of women, which is not a sexist image, especially not in a film written by a female screenwriter, but very, very suggestive of Margaret Thatcher impending, which is something that Ballard didn't have in mind specifically.
That device of the kaleidoscope that's something that sees the future, and that it's not the filmmaker [who sees the future], it's the child. It's Ben himself – that kid would have been Wheatley's age, right, who's picking this up and looking forward, in a movie that's using a kaleidoscopic perspective to actually look back. These are very, very sophisticated ideas and they really, I think, belay the idea that the movie is a mess. If it's a mess, it's a mess that's been made down to the inch. I think that there's bits of craft in High-Rise – little editing matches, graphic matches, bits of montage or bits of set decoration – that are extraordinarily good. Whether or not people are able to catch up to them, or the movie moved too fast for them and they're just too alienated by what it's about or annoyed by it, that's fair enough. That's a movie that does not deserve some of its really harsh [critical] slams.
OFFSCREEN: Wheatley has a film he's either making right now or he's in pre-production with, called Freak Shift. It's him and Amy with Rook Films and Film4, as well. I don't know very much about this film beyond the synopsis and the action-thriller elements.
AN: It's a monster movie. It's a "cops and monsters" movie. The last I heard, Alicia Vikander's going to be in it.
OFFSCREEN: Alicia Vikander, Armie Hammer and Sasha Lane, which is a great cast.
AN: That's one he's had on his mind for a while. It's also the one that sounds, in some ways, the most like a Wrong Door sketch. I'm interested to see if there's going to be a move toward more consumable or fun genre stuff for him going forward. The project that has also been talked about for a while is a remake of The Wages of Fear with a female cast, which I think sounds amazing and that I'm hoping happens. It's supposed to be shot in Africa, too. People have talked about this Frank Miller thing – doing Hard Boiled with [Tom] Hiddleston – I think he's sort of attached to that.
I just hope that he stays a filmmaker who works a lot. I think that there's something to be said for directors who work every year or every other year. It means you don't become Quentin Tarantino, where seven or eight years go by, and you maybe overthink things or overstuff things to the point of paralysis. That's also kind of a dumb comparison, because there's only one Tarantino and he's his own thing. I think that filmmakers like Steven Soderbergh who work all the time, there's real value to that. I think that the brilliance of Ben's early run of films had to do with the fact that he was making them one after the other after the other, just so many outlets for so many different kinds of ideas.
OFFSCREEN: Both High-Rise and Free Fire, on a certain level, seem to be commenting on the difficulty of making films and working within the capital of a film industry. I would be very surprised if Wheatley transitioned to making studio films because he and his wife thrive on a certain type of minimalism as well as excess that is off-putting.
AN: That's what he says too.
OFFSCREEN: What do you think about that – will we see a big-budget Ben Wheatley studio film within five years?
AN: Well, one of the other groups or filmmakers that you could compare him to is Sam Raimi or Peter Jackson. There's really not a lot separating something like Bad Taste from Down Terrace. Bad Taste or Dead Alive were kind of homemade genre movies too and showed a lot of virtuosity and a lot of talent. The way that Peter Jackson went from that to Lord of the Rings is just an incredible narrative.
It is interesting because the Lord of the Rings pre-production stuff was really happening by '96, '97. Those [early] films of his were late '80s, '91, '92. It happens really fast. And the stuff in the interim was showing he could make something classy with Heavenly Creatures and then handed a studio project like The Frighteners, which is by no means an important movie when he made it. It's good, I like The Frighteners, but the thing was Paramount. It's not like their fortunes rose and fell on that movie. It was an experiment: let's see if he can do one. So, the idea that Ben might end up making something that is the early twenty-first century equivalent of The Frighteners in the United States – a studio taking that kind of flyer on him – I think it's very possible. If anything, I think he has more of a track record behind him than someone like Jackson did, which also might be why he has more of a possibility of saying no if he wanted to.
I think that High-Rise really is, in some ways, indicative of the kind of filmmakers that they want to be. When they finally do work with a movie star like Tom Hiddleston, when they finally do get a budget that's in the double-digit millions or whatever it was – what do they do? They go adapt a book by a really difficult, high-end, critically respected writer. It's a shortlist of people who have [adapted] Ballard – I try to point out in the book that by doing High-Rise, you're putting yourself in the company of Cronenberg and Spielberg, who are both very famous.
Cronenberg is another guy, from the right angle, who you could say Ben is maybe going to emulate or is similar to. I actually think the Cronenberg comparison is better than some of the other ones. He'll have to have David's same run of incredibly good luck. Cronenberg's career, to some extent… is almost as much about the movies he didn't make as the ones he did. I mean, he was offered Top Gun, Days of Thunder. He was offered Witness all in that period of, you know, how you move from the farm leagues to the big leagues. The fact that it wasn't any of those that he made but The Fly is kind of amazing. We'll see if the same thing happens with Wheatley.