Volume 23, Issue 4-5 / April–May 2019
BOO! It's the Horror Issue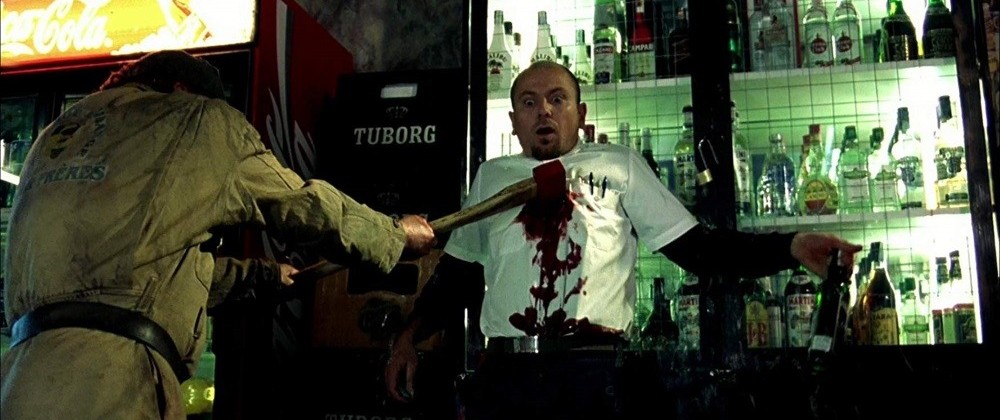 Film has always worked to provoke emotional responses from audiences who use it as an escape from their daily lives. While many mainstream genres embrace conventions that affirm ideals and quiet anxieties, horror confronts them by seeing collective traumas violently reenacted. Social themes together with the genre's thematic and aesthetic conventions have a unique appeal for audiences who take pleasure in the terror that arises from them. This double issue of Offscreen titled "BOO! It's the Horror Issue" includes eight multimedia contributions discussing aspects of horror that have interested undergraduate film students from Concordia's Mel Hoppenheim School of Cinema.
Starting this issue is Serena Worshel's essay "Skinned" that discusses how films like Les Yeux Sans Visage (Georges Franju, 1960) and The Skin I Live In (Pedro Almodovar, 2011) depict the horror of the surgical process and by doing so expose the grotesque reality of current cosmetic surgery trends. Next, Martial Pastor's "The Transcendence of the Soul and the Transcendence of Flesh" looks in profound detail at female subjectivity and the abject imagery of putrefaction in Dario Argento's Suspiria (1977) and Phenomena (1985) through the frame of Julia Kristeva's theories from "The Powers of Horror" on the subject. In the first audio-visual essay "Chaos Reigns: Grief and Psychonatural Space in Horror Cinema" Emma Kredl analyses horror films that take place in forests such as Woodshock (Kate & Laura Mulleavy, 2017) and Antichrist (Lars Von Trier, 2009), where the enigmatic experience of grief is negotiated through this dense and mysterious natural setting that seemingly exists beyond rational comprehension. In Philipe Girard's essay, "Special Effects in Dracula" the grandiose practical effects in Francis Ford Coppola's 1992 adaptation of Bram Stoker's Dracula (1897, first officially adapted to screen by Tod Browning in 1931) are discussed in terms of their intertextual and stylistic impact. After this, Olivia Curry's essay "'They're Here': Supernatural Televisions in Horror" provides a stylistic analysis of how the familiar technological attributes of televisual technology are deconstructed and made uncanny in films like Videodrome (David Cronenberg, 1983), Ringu (Hideo Nakata, 1998) and Poltergeist (Tobe Hooper, 1982). The second audio-visual essay, by Alexandra Gillie-Hardy is titled "The Home Invasion Film: A Motive Beyond Reason". Taking a historical approach that connects 1913's Suspense (Lois Webber) to the 2007 adaptation of Funny Games (Michael Haneke), this video essay examines how home invasion horror films create tension by undermining the sense of safety that homes embody. In another non-text based contribution Soukayna Zerouli has put together a comprehensive portfolio of images, titled "Art in Horror / Horror in Art". Separated into three categories, "The Uncanny and Surrealism", "The Female Monster: Mythology and Art" and "Disfiguration of the Human Body" the portfolio is comprised of a mix of sculpture, painting, performance art, and of course, film stills that show the evocative trans-medium capabilities of horror. Concluding the issue is Giulio Evangelista's essay "Hurts So Good: Exploring Paraphilic Cinema" which compares the censorship of violence with the mediated cultural space that pornography inhabits, and strengthens this connection by exploring how the slasher film embodies this treatment of sex and violence through paraphilic characters.
While distinct in the fear, disgust and Freudian unheimlich (uncanny, unhomely) that characterize the genre, horror is at face-value highly amorphous in how it achieves these vivid emotions. This issue will explain and apply the theories that have guided our understanding of the films that scare us and elucidate their fear inducing conventions that vary based on cultural context, medium and individual. With four written pieces, two audio-visual essays and a photographic portfolio, the guest contributors' appreciation and familiarity with horror genre is evident in the detail and scope of "BOO! It's the Horror Issue".
(Giulio Evangelista, Emma Kredl, Olivia Curry, guest editors)