The Marxist and The Movies: A Biography of Paul Jarrico By Larry Ceplair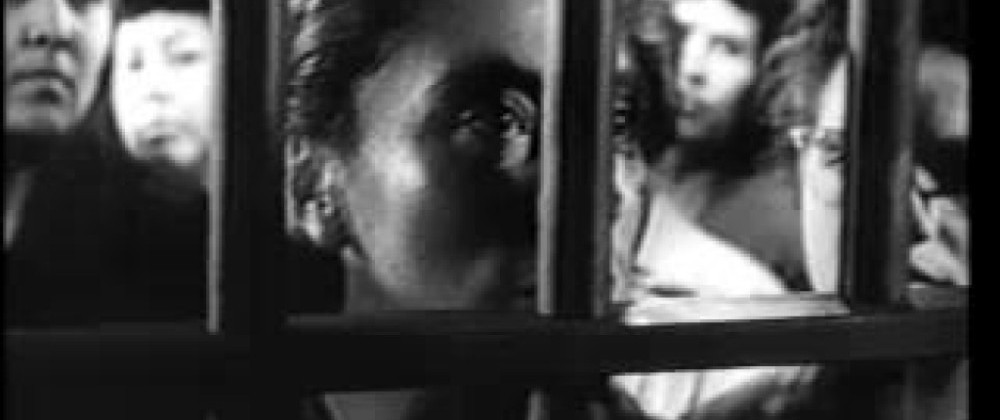 The Marxist and The Movies: A Biography of Paul Jarrico, by Larry Ceplair
Lexington: The University Press of Kentucky, 2007
ISBN: 978-0-8131-2453-7
PP. no. xii + 327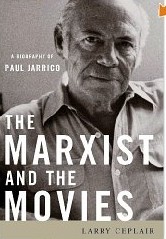 When Patrick McGilligan interviewed blacklisted screenwriter Paul Jarrico, the subject of this volume, Jarrico declared that while the experience of being blacklisted in Hollywood "… was certainly tragic for some people. It was not tragic for me … it really allowed me to have experiences that I would not otherwise have had." (TENDER COMRADES: A Backstory of the Hollywood Blacklist, eds McGilligan and Paul Buhle, St Martin's Press,1997: 350).
Born Israel Shapiro, the son of Russian Jewish immigrants to the United States, Jarrico got his start in Hollywood through a recommendation by an English professor which eventually led him to a junior writing contract at Columbia Pictures. Within five years he had won an Academy Award nomination for writing Tom, Dick and Harry (1941, Kanin). His teenage adherence to Communism confused his socialist family, and in later years, when the Cold War created hostility to Party members in the United States, he would admit that he and his colleagues had completely underestimated the logic of the repression at the time.
Following fruitless attempts to master the incorporating of social commentary into a number of his screenplays, and, despite warnings by fellow writer Michael Wilson (his best friend and brother-in-law) Jarrico decided to join up during World War II; and through John Howard Lawson became an ordinary seaman in the merchant marine. His involvement in the American Communist Party elicited FBI attention and he was thus rated "NATIVE BORN, COMMUNIST" during his service. With the problems facing the Popular Front and the direction of the Communist Party's policies, Jarrico became steadily more engaged with Jewish causes, which seemed to offer him a greater challenge, as, by his own admission, he was surviving professionally on mere cleverness.
His naïveté with regard to the well-organised right wing offensive against Party members was paralleled with the internecine Party fighting which saw an early casualty in Albert Maltz, an episode which raised questions about its quasi-gangland tactics. Meanwhile, Jarrico's career now straddled a number of studios and in the post-War chill, following unhappy work on The Search (1948, Zinnemann) and The White Tower (1950, Tetzlaff), the House Committee on Un-American Activities (HUAC) began its cleaning-up process. Jarrico returned from Europe and hosted a homecoming for the unfriendly witnesses, back from the Washington hearings. The Waldorf Statement however set the studios' anti-Communist directive in stone and the so-called Hollywood Ten would be fired. Of all the unions operating in the industry, only the Screen Writers Guild fought back, to some extent. Jarrico's own name was removed from the "key figure list" in the recommendations of the FBI's Special Agent in Charge in Los Angeles, but by 1951, in the new investigation, at a time when Congress was controlled by Conservatives, the ante was upped and the pressure truly increased. Keen to maintain a cultural programme, Jarrico made The Hollywood 10, a documentary about his colleagues' plight on behalf of the Hollywood Arts, Sciences and Professions Council. His desire to make progressive work continued apace, and he began work on a Hungarian project dealing with blacklisting. When that came to naught, and with the removal of substantial portions of dialogue in The White Tower (rendering it mostly unintelligible), a period of difficulty set in. He wrote several adaptations which remained unproduced; his desire to direct ebbed further into the distance.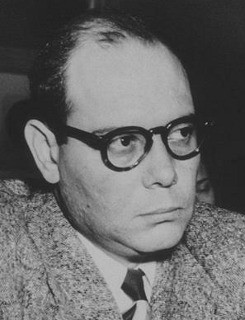 Paul Jarrico
In those hothouse days of 1950 and 1951 friendships were hard to maintain as steadily more of his colleagues fell like ninepins (writer/director Edward Dmytryk named Jarrico and twenty others in an attempt to clear his own name). His greatest betrayal was by former writing collaborator, Richard Collins. When subpoenas began to be served, Jarrico, along with other Party members, "disappeared" for a period according to prior arrangement. He did not intend to co-operate and in fact pleaded the Fifth Amendment when he was eventually confronted and asked if he had been a Party member. The principal evidence against him was his contribution to Song of Russia (1944, Ratoff) produced at the height of US support for the Soviet Union. He was then blacklisted and found himself in immediate conflict with Howard Hughes at RKO over his credits on The Las Vegas Story (1952, Stevenson). He brought in the Screen Writers Guild and the resulting trial brought an eventual ruling in favour of the studio, finding Jarrico in breach of contract, a fact that in their view could not be superseded by the writers' Minimum Basic Agreement. Other writers also brought suit and lost, either initially or on appeal. Collective action (appropriately, perhaps) was more successful. While dialectical discussion within the Party continued to rage fiercely, Jarrico, Wilson and Herbert Biberman joined forces to make their very particular contribution to the Left-cultural debate with the pro-strike Salt of the Earth (1953, Biberman), the only film ever blacklisted in the United States. Wilson wrote the screenplay, providing a strong framework for this story of labour rights, unions, gender and race relations. Jarrico produced, principally because the more qualified Adrian Scott didn't have sufficient time to devote to the project. This pro-union production was boycotted by IATSE while others maintained their silence. The partners finally lost their shirts on the venture – ultimately they would file an anti-trust suit lasting eight years in the courts.
Revelations about the Soviet Union under Stalin did not truly sway Jarrico from his ideological commitment, as he wrote that the US Party's equivocation on rights (for Jews, Japanese wartime interns, etc.) "sprang from basic theoretical principles" (169). He expressed a desire for an American Communist Party that would be free of Soviet influence. By 1958, following a series of fundamental disagreements, the Hollywood branch dissolved and he felt he had nothing further to give to the US.
Jarrico would not receive another official Academy screenwriting credit again until 1969, spending the period from 1958 to 1975 in exile, mostly in Paris, writing spec scripts under false names, travelling from country to country, working on projects ever more problematic, balancing a messy personal life with typically committed political involvement. He returned to the US in 1975, with intermittent returns to Europe, and displayed an ongoing willingness to champion the cause of social democracy, something he always found difficult to translate into his screenwriting. His personal problems (affairs, alcohol, weight gain, penury) did not prevent his engagement in several projects of varying worth, while television work kept the wolf from the door. Perhaps his most telling writing however was a play about Leonardo Da Vinci (derived from an unmade screenplay) which, Ceplair says, "closes with Leonardo's realization that one cannot separate what one does from the effects it has, that one cannot serve an ideology or cause (or scientific project), no matter how good or interesting it may seem, by means that are cruel or harmful or have harmful effects" (227). It seemed to enlarge upon his perception of his own motivation throughout years of difficulty – personal, professional and political.
Jarrico died in 1997, driving home from a celebration of the blacklistees. He had never given up hoping for social justice and spent his later years on the blacklist committee of the Writers' Guild of America (west), working to restore the rightful screenwriting credits to 91 films. This lesser screenwriter was dogged in his beliefs – right or wrong. He remained baffled and irritated to the end by what he believed was film's unrivalled –and untapped– power to bring about mass social change.
Ceplair has crafted a balanced, brilliantly researched history, utilising interviews, Congressional records and the screenplays themselves, which are insightfully examined. The changing fortunes of Jarrico and his disappointments, and their echoes within American public and political life, are well drawn, primarily because of the meticulous archive Jarrico maintained, always conscious of his place in the wider spectrum of American history. Unpicking the strands of tawdry politicking, studio and union cowardice and personal and professional betrayal, the author sheds much-needed light on the spectacularly ham-fisted and nasty way that the United States handled the Cold War at home, displaying a tragically ironic similarity with the methods of their Stalinist foes. With this impressive work Ceplair has created a gripping portrait of a true American radical, and continues his subject's long-vaunted desire to "right a wrong." Long may his dedication continue.