The Call of the Heart: John M. Stahl and Hollywood Melodrama
Book review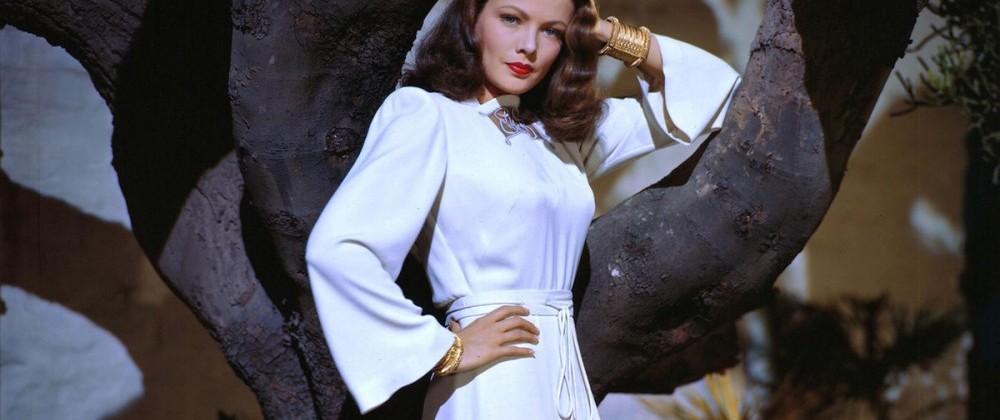 THE CALL OF THE HEART
John M. Stahl and Hollywood Melodrama
BRUCE BABINGTON AND CHARLES BARR (EDS.)
East Barnet,
Hertfordshire, John Libbey Publishing
Pp vii +.250 + 12 pages of colour plates
This new collection of original essays on underrated Hollywood alumnus John M. Stahl is an index and critique of a filmmaker who David Thomson called out for reappraising decades ago (Thomson, 1994: 710-711). At that point even Andrew Sarris's appreciation of Stahl, whom that writer classified under the rubric 'Expressive Esoterica' (concerning "unsung directors with difficult styles or unfashionable genres or both," reprinted in Roud, 1980: 946-949) had not generated a recuperating of the director despite the newly minted status of the rediscovered woman's picture. Stahl is frequently mentioned as a sort of subordinate figure to Douglas Sirk, who remade three of Stahl's great Thirties films (Magnificent Obsession,; Imitation of Life; and When Tomorrow Comes , as Interlude, foundational works of movie melodrama) and whose own long life led to his being re-evaluated, celebrated and reincarnated as a kind of cult icon of ironic drama. Stahl, in stark contrast, died while still active aged sixty-three in 1950.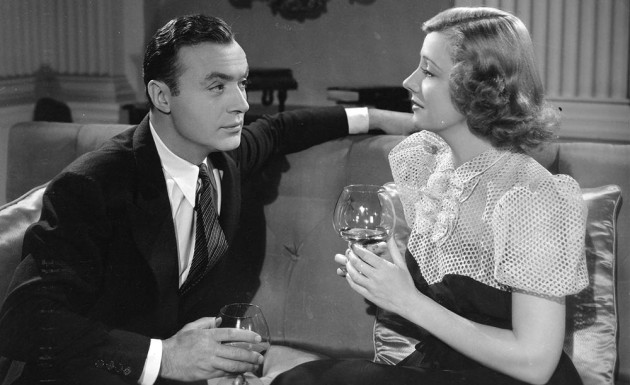 When Tomorrow Comes
Making the argument for a director as auteur – a coherent aesthetic sensibility through which perspective an entire body of work is judged that of a singular authoritative control – is replete with difficulties, not least in the heavily producer-led studio system; still less with the paucity of personal information available in this case. No interviews with contemporaries were extant, few colleagues survive and despite their vast collaborative successes in the 1930s, Irene Dunne said he was horrible to work with. It may well be that it was not just the fate of his films but his commitment to exploring women's experiences led to his being sidelined in the major film histories.
From his first film proper Wives of Men (1918), Stahl was writer and director. If melodrama is the major cinematic mode, then its most common iteration and the type with which Stahl was associated from the Twenties onwards was the woman's picture, despite his early demonstrable tendency toward a realistic, even semi-documentary approach. It is perhaps more appropriate to describe him as someone who is interested in the lives of women (145).
The intention of this volume, which consists of analysis of all of his films, half of which have been out of circulation since their original release, is to set out chronologically the complete career of a key Hollywood figure who was producer, director and screenwriter. The tone is set in the introductory essays by the editors, whose inspiration for this collection came from double Stahl retrospectives at Bologna's Il Cinema Ritrovato (the sound films) and Pordenone's Le Giornate del Cinema Muto (the silent films) and it should be noted that some of the essays here were written prior to the films' restoration. As the programme for the former festival states,
The turbulent and tender world he depicts has at its centre women, often working together and living alone. Active participants in a society undergoing change, they are portrayed by some of the most glamorous screen icons – with a rare sense of ease. According to Gene Tierney, Stahl was "for bringing out the best in an actress". (Ehsan Khoshbakht, 2018: unpaginated)
Despite a long career from World War One onwards, Stahl never really made a great silent film although the pre-sound era counts for half of his forty-three films and more than a quarter of his work is lost. His background is little known other than presumed Russian origins as one Jacob Morris Strelitzsky, born in Baku; while rumours of an early criminal incident are difficult to prove. His acting career is barely recorded but it seems he made his stage debut at 15 and worked for Cecil B. DeMille, among others. He may have directed in Yiddish theatre. His second marriage to screenwriter Frances Irene Reels undoubtedly contributed to his career, since she wrote five of his films between 1919 and 1924 (20). His directing career started with The Lincoln Cycle, a costly series of two-reelers co-written and produced by Stahl with a focus on the mother-son relationship which inserted emotion and female-centered melodrama into what might "otherwise have been a standard historical pageant" (33). He then made Wives of Men (1918), which he also wrote, with reviewers already acknowledging a style and "a tendency 'to long shots'" (38).
The book is divided in two roughly equal parts, dealing firstly with Stahl's silent output from 1914. Collectively these accounts not only summarise the narratives and contemporary reception, they also provide analysis of formal and stylistic attributes of work which was until recently lost, for the most part, another factor in the problem recuperating the director. Of historic interest also is his long association with Louis B. Mayer and repeat collaborations with screenwriters like his wife, Paul Bern and Bess Meredyth.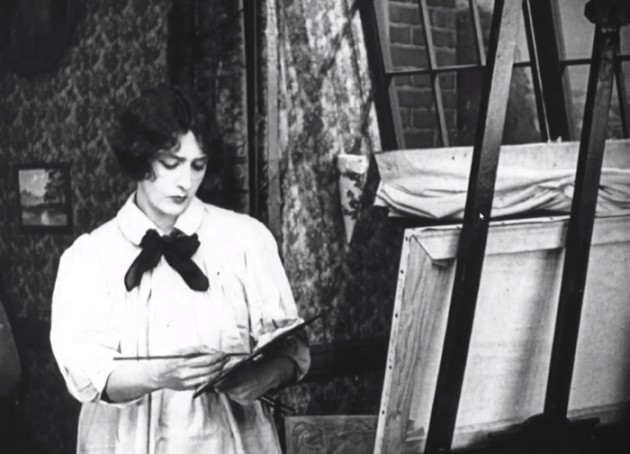 In Her Code of Honor (1919), we see tropes that would become familiar from a study of Stahl's output – characteristic staging, mother-daughter doubling, a wife and mistress meeting, secrets, revelations and questions of identity and parentage (46), with co-editor Charles Barr identifying what would become a standard element of Stahl's films, "the power of the encompassing image" (47), an idea that cuts through the historicising to create the crux of the director's signature.
Perhaps the most fluent interpretations of Stahl's work come from Imogen Sara Smith, one of three contributors who delved into the archives to view the lost films (along with Pamela Hutchinson and Lea Jacobs). Her essays clarify those connections between the early silents of which we know only the summaries and reviews, and the later, better known, sound output. The director's attributes are summarised by Smith, who writes,
Stahl's greatest gifts as a director were the restraint and unforced sympathy he brought to melodramas, the tact and sincerity that allow nuance to emerge from formulaic or contrived plot twists…There is something in Stahl's straightforwardness that deepens even flimsy characters and plots, an eye always patiently on the lookout for what is real (149).
This is perhaps the best way to encapsulate the contribution of a Hollywood filmmaker whose most compelling trait was restraint in the face of overwhelming emotion.
The Woman Under Oath (1919) is a lurid courtroom tale with an almost impenetrable flashback which confused and irritated critics but Pamela Hutchinson locates its strengths as a female-led melodrama, in which "the truth of the case rests entirely in facts that are perceived by women rather than by men" (52). She states clearly of Stahl's films that they "are renowned for sympathetic, if flawed, female protagonists, and for featuring characters that stick to their convictions" (53).
Jacobs's reading of Sowing the Wind (1921) informs us that Stahl's position was improving, now that he was working on his own production unit at Louis B. Mayer's studio in Hollywood and the cast was led by Mayer's biggest star at the time, Anita Stewart. However, plausibility and psychology are lost to contrived dramatic climaxes even if one decisive moment is concentrated in a trademark single image (61).
The screenplays for The Song of Life (1922) and One Clear Call (1922) were written by Bess Meredyth, whose realistic style assisted in the shaping of Stahl's approach to melodramatic material, with a reviewer of his next production The Dangerous Age (1922) commenting that "Stahl generally starts his productions where other directors leave off" (86). He was by now a director of some distinction. In her assessment of Why Men Leave Home (1924), Smith comments of this marital comedy in which Stahl managed to bypass censorship that the script by A.P. Younger from Avery Hopwood's play "manages to place responsibility on men" (94) in what was a fairly typical divorce scenario of the time. Of Husbands and Lovers (1924), Smith says of his next remarriage comedy it has "a high degree of polish and a slightly sour Tone" (95). She states that he makes something Shakespearean of the highly contrived situation "by cloaking it in beautifully cinematic style" (98). In the second version of the film (Husband and Wives # 2), Barr describes in his essay (with the helpful inclusion of stills) what are by now standardised images in Stahl's body of work and his formal visual strategy, a type which would later be attributed to William Wyler's preference for deep staging with cinematographer Gregg Toland:
The camera never once moves, the combination of deep/wide composition with judicious editing makes the footage that follows into a small masterclass of expressive staging (101) .
Barr concludes:
The skilled integration of these two levels of cross-cutting makes this final section – almost devoid of intertitles – a fine demonstration of Stahl's methods, and altogether a classic illustration of the power of the mature silent medium (104).
Stahl's status was such that playwright Robert Sherwood could comment of him in 1926,
I can see no reason why he should not qualify as a member of that small group of progressive directors who constitute the hope of the silent drama (108).
He was by now exhibiting a shift in his work, with the final Stahl/Mayer production Memory Lane (1926) demonstrating "a new sort of plot and a new way of creating affecting scenes"(109), according to Jacobs, the first indicator of the great melodramas he would make at Universal. Pardoxically, his work in comedies with screenwriter Benjamin Glazer would play a role in forming this new approach which critics appreciated as having the touch of the 'Viennese school' or what latterly became known as 'the Lubitsch touch' (112). (This didn't stop him colluding with Mayer to supplement the master's own The Student Prince (1927) with a risible and utterly unnecessary love interest sequence added in post-production.)
Between 1927 and 1930 and following presumably circumstantial difficulties with Mayer, Stahl made the somewhat surprising transition to co-chairing Tiffany-Stahl, a small outfit with distribution problems where he was responsible for producing over 40 films and directed nothing over a three-year period. He was heavily involved in the minutiae of supervising production but the studio's size and issues with exhibition presumably triggered his departure. Over the years he regularly offered his opinion on the industry to trade magazines: as in the pages of The Hollywood Reporter in 1937,
Any director who considers the job completed when his pictures is filmed and edited shirks his full responsibility (126).
It was in the sound era and his move to Universal where he really came into his own, making a series of masterpieces rooted in female experience and reflecting social issues.
Seed (1931) picks apart men's attitudes to women by placing John Boles between two – his self-sacrificing wife and the mistress who believed in his writing talent prior to his dreary marriage. Adapted from a novel by social realist Charles Norris, it sees Stahl negotiating the tricky issue of female love rivals who ironically find common ground in a narrative of independent women.
Only Yesterday
Charles Barr's essay on Only Yesterday (1933) is a reading of an arresting Pre-Code film which was nominally adapted by William Hurlbut, Arthur Richman and George O'Neil from the non-fiction bestseller about the Twenties by Frederick Lewis Allen. However, it is clearly a plot with a heavy debt to Stefan Zweig's recently translated Letter from an Unknown Woman (which would be straightforwardly and very differently adapted by Max Ophüls fifteen years later). Nowadays this film is chiefly of interest as the screen debut of Margaret Sullavan who Stahl had discovered on Broadway. She is extraordinarily charismatic as the innocent young woman who has a one-night stand with cad John Boles and their next meeting is two years later, when she has given birth to his illegitimate son without shame and he doesn't even remember her, in a plot twist reminiscent of Stahl's earlier The Child Thou Gavest Me (1921). He proceeds to become a wealthy banker contemplating suicide in the midst of the Wall Street Crash when a letter from the mother of his child stops him in his tracks. With its horrendous anti-hero and a suffragist aunt (Billie Burke) making proto-feminist assertions, Barr makes the case for this being among the best films of the Thirties. I'm not sure that it is, but as a narrative of illegitimacy and men and women's very different perceptions and experiences of romantic love, it's very well dramatised, filled with moments of truth. Some key lines on contemporary womanhood are delivered by Billie and allude ironically to the narrative's manipulative construction: It's just another of those biological events… It isn't even good melodrama. It's just something that happened. As Barr points out, there is little indication of WW1 in terms of costume, everything including cosmetics and costume speaks to the time in which it was made, but the characterisation is everything – Sullavan is incandescent, the rather boring Boles is a nasty piece of work, Burke is a shot of lightning through the story. Barr locates in its narrative those feminine values that make a difference: it is this that is the film's triumph (171).
Just as Thomson remarks, most of us come to Stahl's career in reverse, and the sound films made his name with a series of crowd pleasers (Thomson: 711) . In her reading of Back Street (1932) (from the Fannie Hurst novel), Jacobs sums up the director's changing style as 'a dedramatised mode of narration,' as effective a descriptor as any of this mode of flattening out which permits emotions to shine in this highly socio-sexual film:
From his very earliest films, Stahl had experimented with deep staging and relatively long takes but, by the time of Back Street, these tendencies had become integrated within a coherent and distinctive approach to melodrama (161).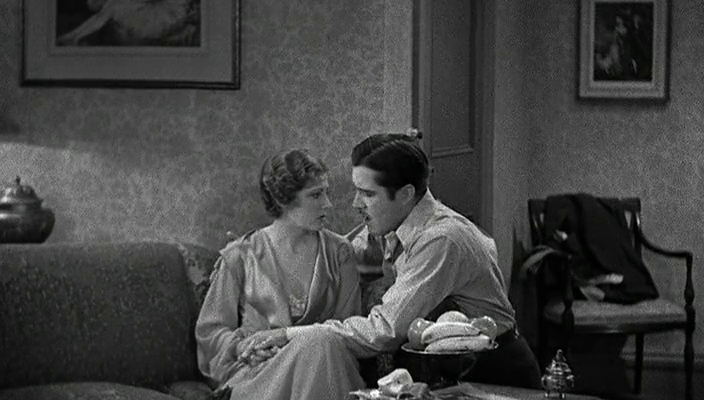 Back Street
Other films of that period including Back Street (1935) and When Tomorrow Comes (1939) are notable for their apparent seriousness. However Tom Ryan's analysis of the former (an adaptation of the novel by pastor Lloyd C. Douglas with twelve credited screenwriters) discovers in Stahl's visual language that the camerawork (by John J. Mescall) using two- and three-shots in verbal exchanges, destabilises sympathy towards a single protagonist and he comments of Stahl's overall approach "it's as if he has set out to drain the material of as much of its melodrama as possible" (181); while the shift in narrative control is towards Helen (Irene Dunne) and not Robert (Robert Taylor). The finale "raises a knowing eyebrow at the happy ending which it confers on the lovers with its reference to the Sleeping Beauty fairy tale in its closing sequence" (185). The production had originally been intended for Frank Borzage to direct, but Warners would not release him for the job; Borzage would go on to direct three other films adapted from the same author's novels. Ryan finds that "given the transcendental romanticism that drives his work, it's much more likely that he would have played it straight rather than reshaping it the way that Stahl does" (181). In the interpretation directed by Douglas Sirk two decades later, the melodramatic tropes are articulated in a way which Stahl's treatment simply refuses. As Ryan states, "the Stahl film's reshaping of the material has resulted in the telling of a very different kind of story from the one told by the novel" (185). We might perhaps infer that while Stahl wanted to communicate honest emotion, Sirk was more inclined to undercut his characters and subvert the very notion of melodrama using its own mechanisms. Stahl's narrative grammar is minimal and economical, as he himself said, "emotion takes the place of action". Sarris describes the difference between their respective affect as "the difference between the emotional social consciousness of the 30s and the stylistic self-consciousness of the 50s. Whereas Stahl's treatments are warmer, Sirk's are wittier. Stahl possessed the audacity of Sirk but not the dark humour" (Roud: 946).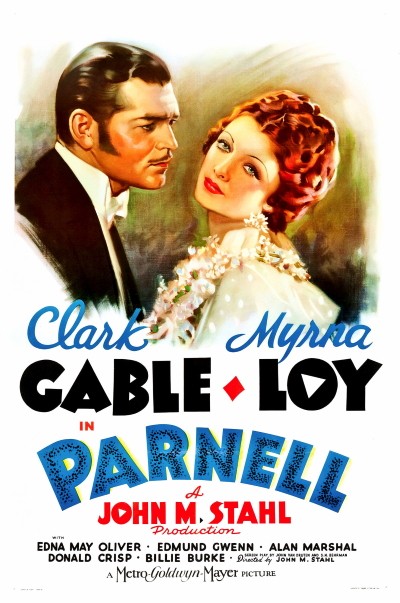 Stahl owed MGM a film and made the atypical Irish political biography Parnell (1937) starring Clark Gable: its failure might reflect the conditions in which he was forced to produce it and it remains an oddity in terms of romantic drama. In Edward Gallefent's reading of 1939's When Tomorrow Comes (based on a James M. Cain story, 'The Modern Cinderella' ) for Universal Pictures, the author identifies another trope of Stahl's films: to open on a crowd and then focus on protagonists who are isolated from the social world (198). Here, it is an adulterous couple (Charles Boyer and Irene Dunne) isolated first by their love affair, then by her post-partum madness following a stillbirth. The film is punctuated by meals and storms (whilst sailing), juxtaposing commonplace ritual with metaphor and danger.
From Universal, Stahl went first to Columbia where he shot an adaptation of the play Our Wife (1941); then to Twentieth Century-Fox where he would stay for the remainder of this career and make nine films, commencing with Immortal Sergeant (1943) from a screenplay by Lamar Trotti, one of that studio's top writers. This combat film got an excellent reception from critics and audience alike. Jeremy Arnold finds it a particularly well unified work despite a complicated play of point of view, filled with flashback, contrast and juxtaposition, between Libyan desert and home front scenes. The author credits Stahl with subtle craftsmanship beyond the film's immediate propaganda value: "he places equal weight – visually and emotionally – on the material before and after, letting the transition itself create the 'audacious' effect." He continues: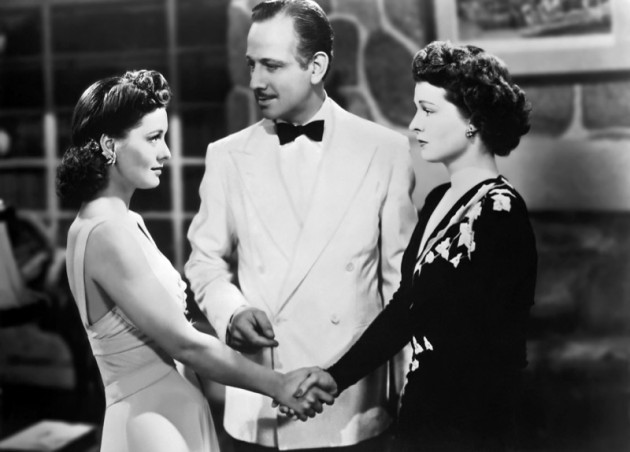 Our Wife
… Stahl even favours lengthy three-shots, with all three characters figuring equally in the frame. As a result the audience effectively observes from a distance the characters enacting a scene, rather than participating solely through Colin's [Henry Fonda] perspective. In other words, Stahl creates an objective point of view: our engagement is less of feeling Colin's reactions – his helplessness and uncertainty – and more of observing that he has those reactions (212).
Working with that elegant stylist Nunnally Johnson on his next production, the much-filmed Arnold Bennett adaptation Holy Matrimony (1943), Lawrence Napper states that recent scholarship sees in this identity-swap story Stahl "reworking in comic mode of some of the preoccupations of his more famous melodramas" (217).
Returning to the theme of war, The Eve of St Mark (1944) is George Seaton's adaptation of the Maxwell Anderson play and Jeremy Arnold's analysis explores the impact of Stahl's approach to staging (two shots, a lack of crosscutting) that may have been born of his theatrical background but is here exploited cinematically to devastating emotional effect.
The Keys of the Kingdom (1944) is a complex and reverent production adapted from the A.J. Cronin source novel by Nunnally Johnson and rewritten by producer Joseph Mankiewicz to the specifications of studio head Darryl F. Zanuck, all strong authorial figures in their own right, to the point that Tim Cawkwell admits Stahl "can, at first sight, be felt to be missing" (223) in Fox's second most expensive film that year (after Wilson). However Cawkwell finds that "the film most comes to life, when Cronin's contempt for arrogance and hypocrisy coincides with Stahl's ability to portray the brittleness behind success" (226).
If the aforementioned Thomson can delineate Stahl's full-blooded Leave Her to Heaven (1945) as "a film seemingly made in a trance and best seen in a state of fever", the work of "a thrilling artist in the cause of self-destructive Technicolor emotionalism" (1994: 710), then Michael Walker's essay is structured primarily from a familiar Oedipal perspective, taking the usual position against the glorious Ellen Berent (Gene Tierney): male viewers rarely notice what women immediately recognise – that Jeanne Crain sets her cap at Cornel Wilde from the get-go and plays a very long game! Walker makes entertaining structural and generic points about what is now Stahl's most famous film, creating a format to find useful commonalities with Sirk's Written on the Wind (1955). The production's overwhelming beauty, transgressiveness and ironic stance towards each character makes it a classic of Forties cinema and much more besides. It is this production that makes Martin Scorsese use colour in a certain way, his regular claims for the production surely having made other cinéphiles sit up and take notice despite the view that dismissed Stahl to the backwater of maternal melodrama, yet it is of course entirely atypical of his work as a whole.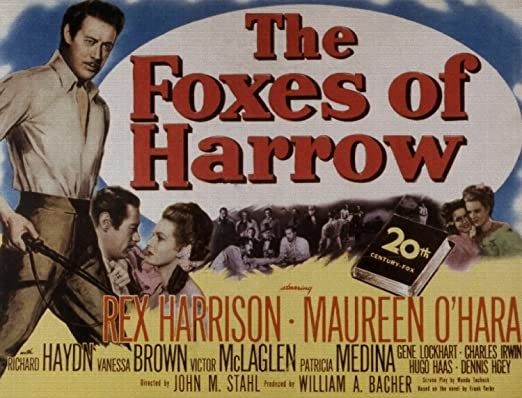 The Foxes of Harrow (1947) is another adaptation, this time a greatly condensed iteration of Frank Yerby's popular novel and as a film concerning race received mixed reviews in an era very different from the seemingly more progressive Thirties, eliciting criticism of its failings in comparison with Gone With the Wind (1939). Adrian Garvey describes it as a typical late-period Stahl film, beautifully made and rather ornate, demonstrating "his nuanced exploration of emotion alongside flourishes of melodramatic excess" (246) even if it might suffer in relation to the earlier Imitation of Life (1934), a ground-breaking work which retains its startling freshness to this day. Working again with Lamar Trotti on an adaptation of The Walls of Jericho (1946), Stahl's talents measure up somewhat poorly against his previous success with Leave Her to Heaven with which this shares some elements including the scheming heroine (played by Linda Darnell when Gene Tierney refused it and was suspended) and Cornel Wilde as the male lead, yet Melanie Williams and Neil Sinyard find (echoing Barr) that "Stahl can compress a lot of meaning into a single unforced image" (249). As co-editor Bruce Babington notes, Stahl's penultimate film, Father Was a Fullback (1949) brought the director into the unplumbed territory of the family comedy and it's an agreeable watch, mostly notable for a terrific performance by a young Natalie Wood but as the author comments, "much of the charm … comes from its idealised reflection of recognisable familial experiences" (255). Babington also covers what turned out to be Stahl's final production, a nostalgic musical biopic based on the life and career of Fred Fisher, the Tin Pan Alley composer of Oh, You Beautiful Doll (1949). Stahl had previous connections with musicals he either came close to making or was associated with during production, credited or otherwise, but here the numbers are small-scale and intimate with only the title song getting a theatrical staging. Babington says the film's other distinguishing feature lies in its "finding charm in modesty" (259). It seems an apposite way to conclude Stahl's career.
The value of this expansive book lies in the raft of accumulated detail on productions; the aesthetic connections made between the largely unknown silent work with the later, splashier films of the sound era; the tantalising prospect of rediscovered works; and the commitment by fourteen authors to establishing Stahl's filmmaking profile which is so strong and personable that it determines the consistency over the films, powering the book's own engine of discovery. We are a long way from Sarris' declaration of Stahl as "a middle-range director of impressive sobriety and intensity throughout a career ranging from 1914 to 1947" (Roud, 1980: 946). In such a wide-ranging assemblage of writing style the cohesiveness of concern stems not merely from the melodramatic mode and its expressivity but from an interrogation of Stahl's distinctive visual mastery, considering the overall concerns and themes not just as director and writer but as producer, whether one subscribes to the principles of auteurism or not. In contributing such a profound historical basis for future analysis of his role in Hollywood and cataloguing otherwise unknown films in an accessible format, with many narrative and stylistic linkages traced throughout the oeuvre, this proves that Stahl's place in film history has been neglected for far too long. It is the consistency – particularly in the choice of material and a preference for unshowy staging – that makes Stahl worthy of the appellation auteur. In his lifetime he was highly regarded, highly paid and something of a maverick in the intensity with which he viewed the world sympathetically from a woman's perspective, evident in his earliest filmmaking days, moving from a semi-documentary approach to a spare, deliberate style that foregrounded feeling. This fascinating anthology proves John Libbey's claim, that Stahl is a Neglected Master.
Thankfully, all has not been lost. In his introduction, Charles Barr explains the origins of the volume's title, which comes from the first of Stahl's surviving films, Her Code of Honor (1919): "When the call of the heart is heard all else is forgotten" (9). Now we know the essence of the man: he was painfully sincere.
References
Khoshbakht, Ehsan (2018). 'Immortal Imitations: The Cinema of John Stahl,'
https://festival.ilcinemaritrovato.it/en/sezione/oltre-lo-specchio-della-vita-i-film-di-john-m-stahl/. Retrieved 22 August 2019.
Roud, Richard (ed.) (1980)._ Cinema: A Critical Dictionary The Major Filmmakers Volume II Kinugasa to Zanussi_. London: Secker & Warburg.
Thomson, David (1994) A Biographical Dictionary of Film. London: Andre Deutsch.
https://www.britannica.com/biography/John-M-Stahl