Wild River, starring Montgomery Clift, Jo Van Fleet, and Lee Remick, directed by Elia Kazan
The Individual Right to Private Property versus the Good of the Community and Public Use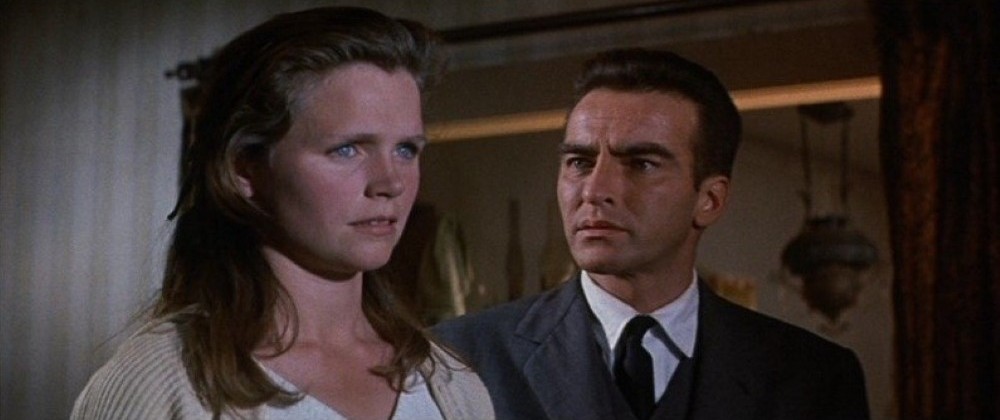 Wild River (1960) is a gorgeous, intelligent, surprising film. It is about change. It is about the clash of cultures. It is about love and possibility. It is about how modernity addresses the problems of the present and, with knowledge and technology, makes those challenges and troubles things of the past: the poor rural people of Tennessee have suffered floods for years, and with the building of a dam, many of them will be protected from flooding but also have electricity. Wild River, directed by Elia Kazan, with a script by Paul Osborn that used several sources—including Kazan's travels to the area, but also William Bradford Huie's book Mud on the Stars and Borden Deal's book Dunbar's Cove, both fiction: Mud on the Stars is focused on the Tennessee Valley race relations and country living, with one theme being the attempt to make government work for ordinary people; and Dunbar's Cove on how the Tennessee Valley Authority's confiscation of small land holdings affected citizens. The film Wild River has the autumnal landscapes of country life, with contrasts of blue and brown (often buildings and eyes and skies are blue and leaves and ground and wood planks are brown); and the motion picture, set in the era of President Roosevelt's New Deal, features the great actor Montgomery Clift as Chuck Glover, a government agent assigned to move the remaining few people who have refused to abandon the land bought or commandeered for where the dam's waters will flow; and Jo Van Fleet as an old woman, Ella Garth, who long ago cleared and built a home on island land with her now dead husband, land that has given her authority as well as security, land that Ella Garth—smartly, stubbornly, suspiciously—refuses to leave; and Lee Remick as her widowed granddaughter Carol (Garth) Baldwin, a mother of two, a boy and a girl, a woman who is more capable, hopeful, and wise than her circumstances can reward. Chuck Glover may be an avatar of the future, a man of progress, but Ella Garth knows something important about what goes into making a life, and she knows that she has roots in the land and cannot survive separated from those roots. Her granddaughter Carol can see the limits and potential of both perspectives.
The American director Elia Kazan is a man and artist who made a collection of beautiful, intelligent films that presented intense stories that were both familiar and strange. Elia Kazan (1909-2003) made his professional name with work for the stage, some of which became celebrated films. His major films are: A Tree Grows in Brooklyn (1945), about a struggling New York tenement family, a dreamy and drunken father, a responsible mother, and the daughter who sees them both; Gentlemen's Agreement (1947), centered on a journalist, played by Gregory Peck, who pretends to be a Jew to report on anti-Semitism; Pinky (1949), focused on racial passing and legal struggles, with Ethel Waters, Ethel Barrymore, and Jeanne Crain as a light-skinned girl who refuses to accept her social status and receives the bequeathed property of a rich woman; A Streetcar Named Desire (1951), about reality and illusion, class and poverty, and sexual desire and rage, starring Marlon Brando and Vivien Leigh; On the Waterfront (1954), also starring Brando, about love and loyalty, communal corruption and individual responsibility; and the cinematic interpretation of John Steinbeck's story of place and family, East of Eden (1955), starring the potent and provocative James Dean; and America, America (1963), featuring Stathis Giallelis as Stavros Topouzoglou, a poor, well-intentioned boy's struggle to fulfill himself and raise his family's fortunes, two intentions that conflict. The film Wild River (1960) is one of Elia Kazan's most distinctive films—a work of both history and poetry, in which the present meets the past and creates a new future. Wild River may be his most poetic film, his most natural, and his most beautiful (and what occurs at the end is inevitable, something sad and triumphant—which is the most genuinely American thing of all). It is remarkable that much of what was thought of as good American theater and film work was done by a man who might have been considered marginal. American by virtue of his passion and works; originally, the boy was born Elia Kazanjoglous in Turkey of Greek parents, and in the United States of America Elia Kazan became a graduate of New Rochelle High School and Williams College, and then Kazan studied drama at Yale. Kazan was a member of the Group Theatre as an actor, where he used the Constantin Stanislavski method of acting, a method that promoted exercises that would draw on memories of sensory experience and of the actor's personal past in the creation of a character. Kazan would begin to direct the plays of Thornton Wilder, Arthur Miller, and Tennessee Williams; and Kazan founded the Actors Studio in 1947.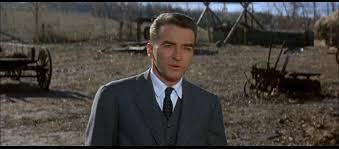 It is possible that the richness of the 1960 film Wild River —so much thought and emotion, fact and observation— was too much for some: upon the film's original release, the critic in the New York Times, A.H. Weiler, wrote, "Mr. Kazan, it must be stressed at the outset, not only knows his subject intimately, having worked on it, intermittently, since 1955, but also has filmed it thoughtfully, compassionately and with many touches of meaningful artistry. One wonders if the use of two novels, William Bradford Huie's Mud on the Stars and Borden Deal's Dunbar's Cove, as source material for Paul Osborn's script, might have been an embarrassment of riches. Suffice it to say the competition of young love and the effects of progress on old customs proves to be a dichotomy that is insidiously intrusive" (May 27, 1960). It is funny now to think of the film as being considered too much: certainly, we are at once personal and public, political and spiritual, and any other presentation of human existence may be a simplification of form and content. It is the stresses between and among the different things that we are that go into shaping our identities: each of us is a reconciliation, for better or worse, of those competing aspects. Our choices color society, to greater and lesser degrees, creating here harmony and there conflict.
When Wild River was screened in Manhattan in the autumn of 2009 as part of a retrospective look at the work of Elia Kazan, the reviewer in Time Out New York, seemed rather breathless, brief, and glancing in his two-paragraph description of the film, which included this summary: "Never mind the grainy opening footage of flooded streets; the river is the tamest thing in Elia Kazan's terminally neglected 1960 melodrama. That newsreel snippet sets up the social-issue background: Chuck Glover (Clift), New Deal ideologue from the Tennessee Valley Authority, is overseeing the much-needed building of a dam. But the minute he steps onto the condemned property of cantankerous matriarch Ella Garth (Van Fleet) and sees her widowed daughter-in-law (Remick), all bets on stark realism are off. Battle lines are drawn—tradition versus progress, individual rights versus government mandates, black versus white. But the movie is primarily concerned with one question: When will this handsome Fed and his hillbilly hottie explode from too much repressed lust?" (online October 19, 2009; in print October 21). The film demands an attention and consideration that may be taxing even now. It is easy to describe it as more simple than it is. (Every generation has its own conflicts: and many people now may be irritated by being compelled to consider whether technological advances deserve criticality and doubt, when contemporary life has been colonized thoroughly by them—by trains and planes, by telephone lines and internet cables.) A critic for the once bohemian, once intellectually rigorous, and eventually lackluster weekly the Village Voice (online October 13, 2009; in print October 14), the writer J. Hoberman, simply observed, "Sympathetic to both sides, the movie pits tradition against progress, rugged individualism against the greater good. (Van Fleet's anti-gummint rhetoric has a contemporary ring.) Indeed, so Popular Front was the premise that critics were disturbed by the degree to which romance eclipsed social drama—and perhaps the strangeness of the romance. If Wild River initially seems a fairy tale in which a New Deal prince rescues a backwoods Rapunzel from a reactionary old witch, the movie's casting effectively reverses the roles. Clift is the sleeping beauty whose diffidence is (perhaps) thawed by Remick's sexual warmth."
One has to see the film Wild River, a film selected as significant and for preservation by the Library of Congress in 2002 for the National Film Registry, to know how it seems born of depths: its landscapes, the town and island, the woods and waters, are born of years; and the attitudes of the people in those places were forged through trouble and tenacity as well as ignorance and courage and humility and mercy and humor. None of it can be summarized adequately in just a few words. The film, like music or poetry, suggests why so much of American life is both painful and promising. The land is immense, open to discovery and development. Much is possible. The people are not as open. The hostility of the people both in town and on the island is immediate: they distrust anyone they do not know, especially someone who comes representing the authority of education, money, and power. (Yet, some of them are also curious about that difference, about that education and money and power: the young woman Carol is curious.) One man utters an insult as the government agent, Clyde, walks past. Another man—offended by Clyde's questions and comments about the island's matriarch, Ella Garth, a relative—dunks Clyde into the river. Aggression is a principal resource, a reflexive response to discomfort and disapproval, of fearful and ignorant people—people who see no other way to protect their own dignity and property when faced with education, money, and power.
The government agent speaks with Negro workers: they are decent and humble people, dependent on the work and benevolence and judgment of the island and Ella Garth; and their status is that of adopted children. The colored community, men and women and children living side by side in crude wood houses, in a little quarter on Ella Garth's island, lack independence and power; and yet there is a certain amount of civility in their situation—civility and mutual loyalty—but most of the blacks relish the opportunity for work and home elsewhere, for a more decent, more rewarding, life and work. The government agent offers the black men work clearing land at a decent wage; and that shakes up the town of whites: equal pay for equal work disrupts the economy of island and town: disrupts the customary assumptions, the usual exploitation. The town's men of power as well as its ordinary white laborers respond with the threat of violence. Townspeople—mostly men but some women too—gather at Carol's house, where they know Clyde to be. One woman dances on Carol's roof (it might be a ritual). An automobile is driven against one wall of Carol's house. When Clyde and Carol go outside to talk to the gathered crowd, both Clyde and Carol are knocked to the ground.
Yet there is hope, if not for everyone. Clyde and Carol, the government agent and the matriarch's granddaughter, are two very different people from different places, and they are able to talk honestly—with intelligence and sympathy, and that is a bridge for them, a bridge to each other and to the future. The agent begins to understand the old lady, Ella, as well, her sense of history and family, of individuality and responsibility; and Clyde feels respect and sympathy. Clyde, after drinking with one of Carol's suitors, visits Ella and declares his respect to her. His drunken, confessional condition—so human, so vulnerable, and so foolish—touches her. She is willful still, a figure of pride, and a figure of the past that is being swept away in the name of progress. As Clyde accomplishes his work, and Ella is moved off her property into a new house, an attractive, decent, small house, her weakening is immediate: Ella's roots have been cut away from her; and the destruction of her homestead—first by fire, then by flood—is a ritual of exorcism and purification, tragic and modern—and a rebirth for others, including her granddaughter.
One thing that film gratifies is what some of us experience as the simultaneity—the indivisibility—of perception, thought, and feeling, the full presence of human being and knowing; and that sense of complexity is engaged and fulfilled by Wild River. It helps that the characters are strong and compelling. Montgomery Clift is an interesting figure: with Marlon Brando and James Dean, Clift was one of the most significant actors of the middle of the twentieth century: each man, each actor, is complex, although with a dominant quality—for Brando that quality is sensuality, for Dean it is sensitivity, and for Clift intelligence. Montgomery Clift was a lone figure, aware and decent but vulnerable. His own life had its tragic aspects (a terrible car accident that damaged his face, indulgence in drink and drugs, and sexual conflicts), but his filmography is worth a second, third, fourth, and fifth look: Red River, and The Search, The Heiress, A Place in the Sun, I Confess, From Here to Eternity, Raintree County, Lonely Hearts, The Young Lions, and Suddenly Last Summer. Clift as Clyde is a figure of calm and intelligence in Wild River. He embodied a unique potential and vulnerability.
Writing in the article "Man and Boy" in the Journal of Popular Film and Television, the British film studies lecturer Elisabetta Girelli declared, "Through its narrative and visual texts and rich subtexts, Wild River builds a complex discourse that belies the almost biblical clarity of its plot. If, on one hand, the film is ostensibly about good men fighting evil and harnessing nature's power to bring safety and progress to all, on the other hand, this narrative is subordinated to another narrative, created by Clift's problematic impersonation of Chuck. Bringing a deeply subversive quality to his role as government agent, man, and lover, Clift also builds a highly unorthodox relation with his female love interest: it is the close interplay of these two strands of meaning that carry the film's structure of feeling" (online September 23, 2011). Clift as Clyde is both a talker and a listener, and he is vulnerable, suggesting physical fragility and a certain deference to women—he allows equality, and does not attempt to deny or destroy the strength of women. His values and his responses are different from that of most men. Elisabetta Girelli draws attention to, and discusses, Montgomery Clift's emotional and physical sensitivity, his inability to embody traditional masculinity, his queerness, and the consequent creation of a new kind of relation with the women in the film.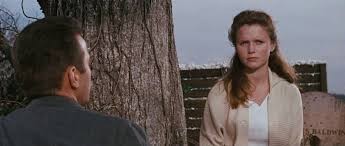 Jo Van Fleet's performance as the old woman, the leader of her tribe, is remarkable (truthful, without vanity); and Van Fleet was known as a great actress: she is the bad mother, and the successful brothel owner, in Elia Kazan's East of Eden, but Van Fleet was known for classical and modern stage work, as well as films. Lee Remick appeared in The Long, Hot Summer and Days of Wine and Roses, exuding thought and sensuality, and Remick would be featured often on television. In Wild River, Remick's Carol has the confidence and urgency of a woman who knows she has not fulfilled her potential and is determined to fight for a new, rare opportunity. (Carol uses her intelligence, eroticism, and honesty to reach Clyde.) That the women are genuinely formidable is a strength of the film. The characters embody experience and philosophy.
At one point, Ella Garth and Clyde are before the black community on her island; and Ella insists on buying the dog of one of the men—Ol' Blue, although the man does not want to sell the dog. The tall, slow, sweet black man likes and respects Ella, and may be afraid of her too: but he refuses to sell his dog. He asserts that she cannot make him sell the dog. Ella has engaged in this conversation to demonstrate how wrong it is for the government to force her to take money for land (and to move) when she does not want to do that. The rights of the individual versus the good of society (or the power of government) remains an argument that we are still having. The right to private property is considered a fundamental right, and has long been part of the ethos—the ethics, philosophy, and purpose—of the country; and yet, the law of the land—the fifth amendment of the Constitution—allows for the government to take private property for public use provided that just compensation is made: it is eminent domain, an elemental part of sovereignty. Those two very important concepts remain in contention.
(submitted June 2014)