ReFocus: The Films of Budd Boetticher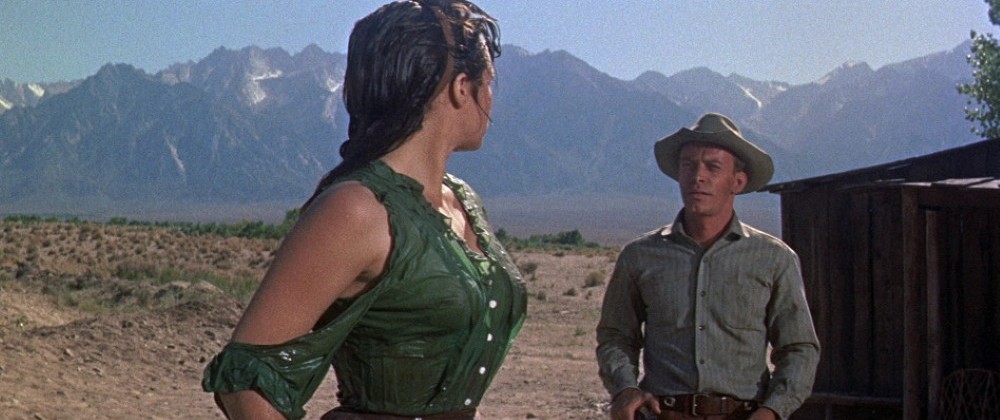 ReFocus: The Films of Budd Boetticher
GARY D. RHODES and DAVID SINGER (EDS.)
Edinburgh, Edinburgh University Press
pp. x+246
The ReFocus series by Edinburgh University Press aims to present new analysis and re-evaluation of underrated filmmakers. Budd Boetticher's work is principally known in the sphere of the B-movie. The Ranown cycle of westerns, as it came to be (mistakenly if conveniently) known, starring Randolph Scott, directed by Boetticher and produced (mostly) by Harry Joe Brown, is a group of seven films that remain the exemplary works in the Boetticher oeuvre. They form the fulcrum of Part 2 (Westerns) in this collection, which is edited and introduced by Gary D. Rhodes and David Singer. As the editors inform us, these westerns cohere because
He infused the nineteenth century rural with a gritty realism not unlike that which various filmmakers (including Boetticher) had brought to the twentieth century urban in film noir. (3)
For Andrew Sarris in his landmark volume The American Cinema, maverick director Oscar Boetticher Jr., otherwise known as 'Budd', belongs in the category 'expressive esoterica.' Jim Kitses used one of his western titles Horizons West (1952) for an auteur-structuralist study of three western filmmakers, Boetticher, Mann and Peckinpah – and then proceeded to ignore that very film. He writes: "Boetticher appears a diminutive and isolated figure working in the shadows, trying to create his art wholly out of himself" (89). At the time Kitses' book appeared, Boetticher was about to write the screenplay for the Clint Eastwood vehicle Two Mules for Sister Sara(Siegel, 1970) which he hoped to direct. But establishing the then-living and intermittently active director's currency was no guarantee of contemporary relevance nor is it a satisfying indicator of his position in the academy today.
Adopted by a well-to-do if unhappy family, Boetticher had a good education and was an excellent footballer and horseman. He pursued his principal obsession, bullfighting, which led him into movies courtesy of director Rouben Mamoulian who hired him to advise on Blood and Sand (1941). His career would be appositely bookended by the unreleased biographical matador documentary Arruza whose protagonist could finally be said to be Boetticher himself – the subject having been killed in a car crash with some of the crew following the conclusion of production. Boetticfprecher's dedication to the project killed his career in turn. He lived a lot of lives, as his friends have said.
Part 1 consists of six essays ranging in content from the film noirs that marked Boetticher's entry to directing to his anti-psychological gangster film The Rise and Fall of Legs Diamond (1960). The early films fall under the rubric of psychological noir, programmers which Boetticher himself preferred not to acknowledge. However Marlisa Santos exposes irony (a major component of the director's work) as well as mixed messages regarding gender power in Escape in the Fog (1945). She describes Behind Locked Doors (1948) as a psychiatric variation, with an asylum representing a morally bankrupt post-war world in microcosm. In both films women are the driving force.
The Bullfighter and the Lady (1951) was the first to be credited to 'Budd' Boetticher and is deemed to be a quasi-autobiographical narrative (adapted by James Edward Grant from the director's story) of matadors and male friendship which producer John Wayne thought needed to be cut from 124 minutes. He hired John Ford to get rid of "forty-two minutes of shit" and intimations of homoeroticism. The film wouldn't be restored for decades. Robert Stack is the romance-minded gringo whose tour of Mexico's bullfights ends in tragedy. Fredrik Gustafson queries the director's ironic qualities but carefully examines his austere style, characters' behaviour and stoicism (or grace), parsing these elements as a drive towards transcendentalism and even Taoism, giving the director's work an ethical dimension. He finds that Boetticher's reverence for ritual and setting in this, his first A-feature, points towards his later symbolic engagement with nature exemplified in Ride Lonesome (1959), another example of a morality play enacted against a backdrop of death and fear.
Boetticher's only explicit film noir, The Killer is Loose (1956) is analysed in terms of both male hysteria and the new reality of television, with Wendell Corey unusually cast as a psychotic killer hiding in plain sight. Tony Williams finds links between noir and the western, the menacing character of Poole proving an indicative forerunner of Randolph Scott's hero, as well as the villains in Seven Men From Now and Ride Lonesome (1959), in this flipside of the American Dream; while Hugh S. Manon traces the rise and fall of film noir against the incursion of the upstart medium (1941-1955), leading to the evolving and dying signature of that genre whose hallmark is unsuspected criminality. His conclusions are about the epistemology of television and its embedded conflicts with knowledge, truth, visuality and the new anxiety of "seeing too much and too soon" (64) in an era which also sees the relative demise of the newspaper, an important element of noir storytelling.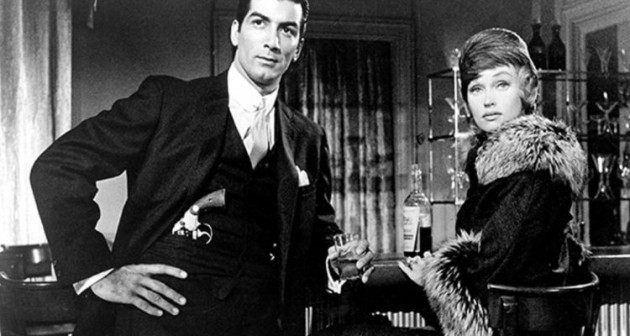 The Rise and Fall of Legs Diamond
The Rise and Fall of Legs Diamond is an intriguing, grim, non-psychological and defiantly unsentimental gangster biopic. Boetticher had the courage of his convictions here – it's an action film, in the best Aristotelian sense. Legs is the guy who is defined by what he does. It's that simple. Robert Singer's analysis however ignores the contribution of screenwriter Joseph Landon and casts the film as something that apparently arose fully formed out of Boetticher himself, Diamond's struggles mirroring those of the director in Hollywood. It's a nice idea but loosely argued, particularly when you examine the gangster's vicious amorality and narcissism in what the author calls an "urban western" (104) pace Robert Warshow. Boetticher's own take on his 'outcast state' is to be found in his 1989 memoir, When In Disgrace, perhaps casting himself as a poetic victim rather than the driven architect of his own misfortune in a changing industry which he left for years in order to pursue his private (and decidedly uncommercial) interests at the expense of consolidating his career. Ride Lonesome might have been a more apposite title given his abiding passion for equestrianism: his final credit would be on the documentary My Kingdom For (1985).
Part 2 consists of seven essays which look at Boetticher's western work in the Ranown Cycle. While some of the contributions move on from Jim Kitses' assertions, they mostly adhere to his statement, "Hollywood and Mexico, bullfighting and the western, these are the polarities of Boetticher's world and point to the profound ambiguity at its centre" (Kitses, 1969: 91). Indeed Boetticher himself summarised their entire content and affect: "Here comes Randy. He's alone. What's his problem?" Zoe Wallins and Karin Aveyard pinpoint the precise physical properties of the widescreen colour Cinemascope image in the cycle, identifying the programmer and its significance to studio production schedules. This series lasted precisely as long as demand existed. It happened by accident. Producer John Wayne had hired newcomer Burt Kennedy to write a script he couldn't make at Batjac due to his commitment to star in _ The Searchers_ (Ford, 1956). When Seven Men From Now (which Kennedy adapted from his novella) attracted attention elsewhere Wayne decided to make it at his company with Scott in the lead. The screenplay would contain many tropes that would characterise the films as a group and come to be associated with Boetticher's authorial signature: ambiguity, decency, black humour, small stories offset by dramatic settings in Lone Pine, California; revenge, violence, aridity, single-mindedness. Unfortunately Steve Neale's essay ignores his opening suggestion that this is an allegorical Odyssey and focuses on the visual components of just three scenes. As this is the Ur-film in the cycle it's a disappointment however the film receives more acute attention in two other essays. We can see the narrative elements at work in the writing of Burt Kennedy, responsible for the four screenplays which are the cornerstone of Boetticher's reputation. (Kennedy would tire of other directors' interpretation of his work and establish his own directing career, principally with more expansive comedy westerns.) These tropes would be re-utilised in the other three films albeit Decision at Sundown (1957) (written by Charles Lang Jr.)is a departure from the structure. His crucial contribution to the template of the collaboration is analysed by John White in one of the best essays here. White finds that Kennedy's stripped-back ahistorical narratives place the genre in the realm of the (cinematic) mythic with Seven Men From Now being a boilerplate for the other films, superior to the screenplays by Lang and Berne Giler. He writes compellingly about the hero and villain who occupy the same landscape – it's only their response to it that separates them (194). In examining the visual components of the films' composition Christopher Minz clarifies the use of light and space in the construction of the 'existential closet dramas' (Kitses' term) with particular attention to the placement of women as well as the importance of interior-exteriors (167, 173). Boetticher's touch can be seen in the choice of cinematographers (William Clothier, Lucien Ballard), emblematic locations, powerful antagonists and ambivalent heroes, the insistence on interesting women characters (despite his macho claim that women were "bargaining chips"), the corrida-like standoff finales against brutal backdrops and a controlled sense of moralism.
Perhaps the choice of location – Lone Pine and the Alabama Hills, the destination for many westerns in those days – provides the kind of empty proscenium necessary for the inevitable shootouts distinguishing this cycle. Lucy Fife Donaldson continues her work on texture in this volume, investigating the world in particular relation to the location, reminding us that Kennedy shaped his stories to fit it rather than the other way around: his characters are products of the way they move through space. Her concluding remarks about 'thickness' are a little questionable – we understand the sense of her intention but the expression leaves something to be desired. It's an inelegant ending to a richly thematic seam of inquiry which raises questions about genre and authorship.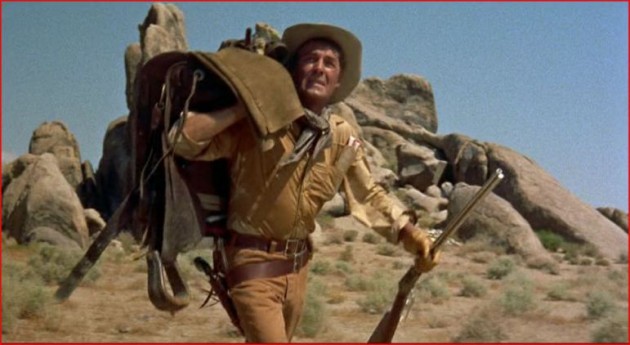 The Tall T
The films have in common a kind of solidity embodied by the nostalgic figure of Scott who might even be seen to be a bullfighter – look at the way his final scenes are staged, in this arena, against his foe (although some of us might prefer the villain to win, such is the ingenuity of Kennedy's narrative construction.) Brooks E. Hefner considers how these films occupy a particularly conservative ideological position wresting with the kind of post-World War 2 generational conflict within masculinity figured by the Method style and juvenile delinquent films, convincingly positing Henry Silva in The Tall T (1957) as the epitome of this new breed of psychotic villain so familiar from later, more violent genre entries.
Boetticher came to a kind of narrative stop – just at the point where these films finally reached a stage where he might finally make another A-movie, following Comanche Station (1960). However life took a different route. His continuing interest in bullfighting led to his prolonged sojourn south of the border to make a documentary about Carlos Arruza, the gifted matador, whom he met when he advised him on The Magnificent Matador (1955). It became an eight-year odyssey after which Arruza was killed and Boetticher's career in Hollywood completely lost its momentum: he nearly died himself, first from starvation and then from a lung problem. He divorced Debra Paget and taught at Mexico University. He was slated to make Ride the High Country (1962) but it devolved to Sam Peckinpah. That film would prove to be Scott's last screen appearance. By the time Boetticher returned to the US in 1968 the industry had transformed and his contemporaries had established bigger careers for themselves.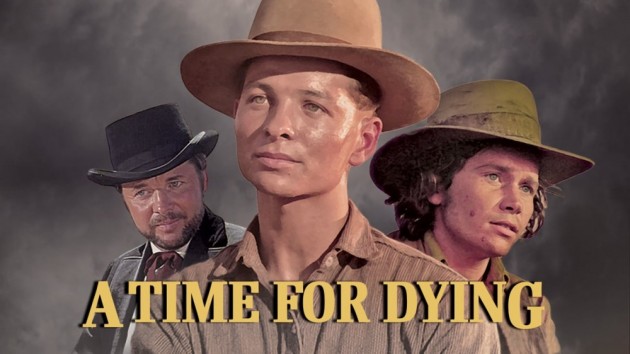 He wrote and directed another Audie Murphy western, A Time for Dying (1969), in which Murphy played Jesse James. What a sadly prophetic title. Murphy spent a year and a half raising the cash to pay for post-production. It had been seventeen years since Boetticher and Murphy's first collaboration on The Cimarron Kid (1952), a fast-moving tale about the Dalton Gang in which his screen character as a good guy trying to do the right thing was finessed. They were formulating plans to work again in future but Murphy died tragically in an aeroplane crash. Ballard was once again Director of Photography in a rackety production that displayed its budget problems: the cinematographer had been engaged in prestige films like The Wild Bunch (Peckinpah, 1969) and True Grit (Henry Hathaway, 1969) and the commitment to that kind of realism meant that this film's artificiality was all too evident in Ballard's shooting style. It was only exhibited as a 'lost' work once Murphy's estate had been sorted out after long legal battles. It turned out to be the final film for both men and wasn't screened until 1982 with its legacy making for an ignominious coda to these briefly intersecting careers, with Roger Ebert describing the film's ending as "cruel in its utter, unforgiving cynicism." Seven Men From Now got a re-release in 2000 following a mysterious thirty-year legal issue involving the estate of John Wayne, a much happier return to the big screen. Boetticher should have directed his own screenplay Two Mules for Sister Sara but that went to Don Siegel and his credit was reduced to 'story by'. He would work again but as an actor, appearing in his friend Robert Towne's Tequila Sunrise (1987) in a small but pivotal role as an oilman. He never got to make Burt Kennedy's screenplay_A Horse for Mr Barnum_. He would die in 2001.
The final essay is odd but occasionally satisfying, locating somewhat tenuous similarities between Boetticher's westerns and the Netflix show Breaking Bad. It is one of the volume's most eclectic inclusions but in reminding us of the significance of the character 'Gale Boetticher' to showrunner Vince Gilligan's narrative, it provides a nice closing of the loop with the director's work on Maverick. That is covered very well in an essay by David J. Hogan which nicely demonstrates how Boetticher worked closely with James Garner to shape that trickster character in the early scripts into what became a television phenomenon. This hero would never be intimidated, nor would any of Boetticher's B-movie protagonists. This significant characterisation would provide the basis for the charismatic Garner's later work on The Rockford Files. It's a shame more detail of that type couldn't have been found to illustrate how the particularity of Randolph Scott's laconic screen persona had been refined in their storied collaborations given his preceding two decades in the saddle and his resonant similarity to early star William S. Hart. That western history included Scott's on/off association with Harry Joe Brown, who worked with him on the revenge story Coroner Creek (Enright, 1948). That film might be an originary text as far as the later Ranown films would be concerned but is not mentioned here.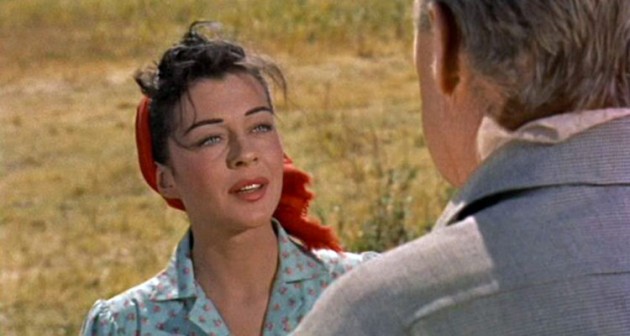 Seven Men From Now
Does Boetticher's reputation suffer from what the series editors call 'canon envy'? This collection doesn't necessarily answer the question however the selection of essays, some more satisfying and unified in execution than others, suffers from the gap left by the neglect of the Universal-International westerns which would have posed an arresting comparison study for the later Ranown films. Editorial laxity also leads to inconsistent citations (Jim Kitses is variously referenced as 'John' and 'James') and the introduction to the second section seems misplaced; while a bigger approach to the Scott collaborations might have looked at their stark world as a precursor to the films of Sergio Leone and even Peckinpah, laying bare their contribution to our understanding of evolving aspects of a foundational American genre. However Christopher Minz's essay briefly mentions the connection with The Wild Bunch , crucially identifying Boetticher's signal influence: "His films move away from history, push into violence" (185). A comprehensive filmography would have been an invaluable addition to this curate's egg, an anthology that is as uneven yet paradoxically stimulating as the output of its subject.