Issues in Post-War American Cinema: Lesbianism, National Identity, Genre and Gender
Double Book Review, Robert J Corber and Christine Gledhill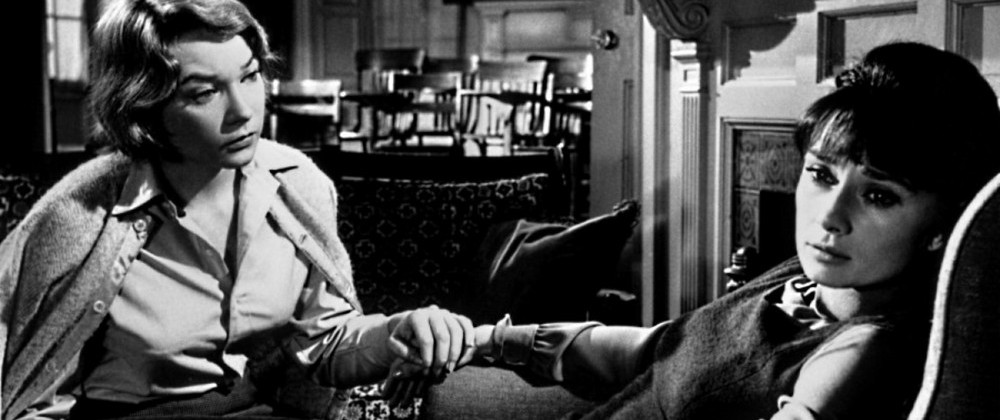 Cold War Femme: Lesbianism, National Identity and Hollywood
By Robert J. Corber
North Carolina: Duke University Press, 2011. ISBN-13: 978-0-8143-3263-4. 230 pp. (pbk)
Gender and Genre in Postwar Cinemas
By Christine Gledhill (editor)
Illinois: University of Illinois Press, 2008. ISBN: 978-0-252-07831-6. 274pp. (pbk)
Questions of the formation of heteronormative subjectivity in cinema in the context of the Second World War and its aftermath are assuming a greater profile in the academy. With the publication of two new studies (one a monograph; the other an edited collection) it is clearly an area of increasing attractiveness for further investigation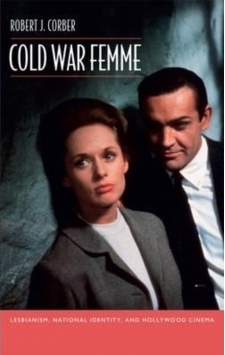 During the Cold War, the space between the audience and the screen in the United States was filled with fear and anxiety, and as Corber states, engendered, for the most part by Government agencies actively investing in anti-communist propaganda allied with the propagation of the validity of psychoanalysis (a speciality of the CIA from which the world as a whole has yet to recover). This political framework fostered homophobia and essentialised homosexuality to the extent that it was a criterion for Government investigation. It engendered a toxic social and cultural environment which influenced the production of images and forced the politicising of filmmaking in the process. The issue of gender identity was linked inextricably therefore with the concept of not just national identity but also national security. The studios handled the entire situation with the deftness of their Stalinist foes. As Robert Corber has argued in his previous work, important ideas of consensus were promulgated in several significant publications of this era and they manipulated the ideological hegemony to reinforce homophobia through overtly linking it with the concept of dissent, a treasonable action in the anti-Communist fervour which gripped the United States in this era.
Corber specialises here in the kind of films that Hollywood developed to fill a specific post-war gap, and here he analyses the shift in iteration of the lesbian –from butch to femme and how the more ambiguous femme construction of the Cold War lesbian produces a powerful paranoia linked with Communist activity. Codifying the shift in discourse is problematic unless one agrees upon the cipher through which the butch is signified. Corber investigates how the construction identifying difference in the era's films produces politically-infused paranoia. Because of this linkage –the homosocial with the homosexual– a skewed representation of American womanhood was portrayed. The context of this analysis must also be understood: studios were attracting a preponderantly female audience so the construction of a more unreadable femininity (in Corber's view) creates conflict. As a signifier of identity, he is exploring this ambiguity because he finds previous discussion of homosexuality relevant only to male representation while the emergence of two strands of lesbian discourse complicates and renders problematic –even unreadable– female femininity and its interpretation.
Corber has a test case in the various interpretations of Lillian Hellman's play The Children's Hour (Wyler, 1961) which was filmed in the 1930s as These Three (Wyler, 1936) and later in the 1960s when a more faithful and intelligible form of lesbianism might have been expected, in a drama that inquires of society as to the possibility that homosocial bonding not necessarily signify anything other than normative femininity. (William Wyler would ultimately disavow the later version which he had ambitiously revisited, owning up to censorship pressures and finishing up with an interpretation which unintentionally reinforces and valorizes Cold War homophobia.)
Focusing on some of the biggest box office stars of the era (Joan Crawford, Bette Davis, Doris Day) Corber convincingly analyses their elemental qualities onscreen, combined with close readings of the narratives that dominate their screen stories and iconic personae. The readings of specific films which directed each of their respective reputations and careers drives most of the book: Crawford's Mildred Pierce (Curtiz,1945) and Johnny Guitar?? (Ray,1954); Davis in All About Eve (Mankiewicz,1950); Day's signature role in Calamity Jane (Butler,1953). Here, Corber sets out a framework by which lesbianism in its various iterations can be inferred from performativity, narrative and nuance in major mid-century productions. Davis was of course mostly associated with a cycle of films from the late 1930s which posit an alternative maternal desire or a queer representation of motherhood, if you will, aligning her persona with a femininity incompatible with heterosexuality. In All About Eve, however, the maternal is nixed in favour of a debate about stardom and the reinforcing of marriage as a female goal, with Eve (Anne Baxter) an 'invisible' lesbian because of her feminine construction and performativity, repressing the expression of the butch. The film's latter day camp reputation stems precisely from Davis' recuperation of femininity in a performance widely presumed to be modelled on Tallulah Bankhead, George Sanders' (Addison DeWitt) coded gay performance and the presence of Thelma Ritter as the smart-talking, quick-witted dresser. It can therefore be read as a typical Cold War presentation of queer culture.
Crawford had a two-year career hiatus which saw her return to the screen with Mildred Pierce, a double-genred narrative spiral of complex representational issues. Corber finds that in her later film, Johnny Guitar (1954), a work largely ignored upon release, but which is hugely important in terms of critique, both butch and femme aspects of lesbianism are at work in the female leads, Emma (Mercedes McCambridge) and Vienna (Crawford). Thus both strands of Cold War-era lesbian construction are incorporated in the story with all the complicated masculine-identifying characterisation that this might imply.
He scrupulously and convincingly unpicks the construction of Day's titular character in Calamity Jane and explains how previous interpretations of her supposed tomboyism are actually incorrect; his balanced reading therefore inflects the trajectory of her subsequent career, her iconicity in the lesbian community and the issues arising in her late film choices (being described at one point in the Sixties as a drag artiste) which inevitably led to its end. His lucid reading of her career is exemplary, suggesting that it may well have been the tensions and contradictions in her roles, stemming from her perceived masculinity, that account for her overwhelming popularity stretching over more than two decades in the Cold War era.
Ultimately Corber makes the point that the strategies adopted by the film industry tended to one of two types in order to contain the perceived threat to the culture: this tactic therefore refused the definition of the femme in relation to the butch or straight woman. As with any partial reading, there are some gaps, occasional elisions, repetitions and occasional oversights which make one yearn for the whole, pleasurable picture. And the author is not a little coy with some references –can there really be any doubt that Rock Hudson was gay? (This interpretation would not however affect the reading of Day's performance in their romantic comedies in this author's estimations.) Nonetheless, Corber has a winningly tart writing style and a dynamically convincing template for scrutinising some of the most significant films of the time with their observations about women's social, sexual and political stakes. This is an ideal complement to his 1998 volume on homosexual representation in the same era (Homosexuality in Cold War America: Resistance and the Crisis of Masculinity). It might also mark a new level of critique of heteronormative representation. The issue of spectatorship and its complex consequences for female subject positioning is a rich seam which he mines with clarity. (What he might make of the female in all its post-war butch, femme, straight and cross-dressing pulchritude in the original St. Trinian's film cycle is anyone's guess: it would be a comparatively light-hearted prospect to savour.)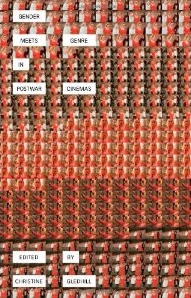 From a distance, the cover of Christine Gledhill's collection resembles a knitwear pattern –however up close it transpires that it is in fact a tapestry of complementary stills from John Waters' Pink Flamingos (1972). This is appropriate for a survey of global cinema's intersection with gender and genre and its role in transforming the fabric of Hollywood's genericity – an underexposed aspect of post-classical film studies which here receives a welcome focus from a variety of perspectives in the wake of post-modern and post-feminist debate, with close analysis of several films shedding light on developments in the academy. The principal ideas governing the book are the influence of certain studies over the past decade which raise difficult questions in the light of second-wave post-feminist discourse, post-modernism and queer theory; and genre's porosity with the inflection of gender in the form of international (i.e. localised) interpretations and influences in the wake of colonialism. A schematic delineation of the collection's concerns indicates some of film studies' foundational questions and elaborates on several schisms within the field, notably queer theory, which creates a valid system of post-hoc representational construction for the interpretation of meaning: albeit in the case of Brokeback Mountain (Ang Lee, 2005), the film's release date coincided with the hate murder of schoolboy Mathew Shepard, creating a context for the reception of the film its makers might not necessarily have wanted so that it obtained the reputation of being a 'gay cowboy movie' (not necessarily an invention of queer theory!) which implies that the film's protagonists had a self-knowledge and political impetus that is strictly contemporary and has no bearing in the film's own narrative construction.
John Waters' oeuvre (ultimately transcending trash to graduate via underground, midnight and independent cinema to Hollywood itself) is a model by which to understand the reflexivity of the operation of genre as a gender-specific subset of melodrama, here acknowledged, as elsewhere, as cinema's dominant affective mode. Waters' work has evolved along the lines of genre as he has traversed various cinematic themes with excess as its constant. Water's concept of his audience has always been the outsiders of outsider groups – thereby raising the issue of gender-specific address for films whose principal mode of performativity depends on 'passing.' Life for these people –on and offscreen– is quite literally a drag. An analysis of Bound (Wachowski Bros.,1996) examines its discourse in terms of the neo-noir femme-butch difference, a style that reverberates with notions of play as well as lesbian-feminism.
The concern over all of this collection is to interrogate melodrama as the chief affective mode of cinema and its powerful genericity. Melodrama, however, is always the site of contradiction, both social and cultural, and therefore exposes several underlying issues in this expansive volume which examines the international cross-fertilisation of genres which has created global phenomena. What Corber identifies and tests in the previous volume is further problematised here in an early chapter by Pam Cook in which she historicises post-feminist writings and questions of identification as a gender-specific response. She raises the spectre of Linda Williams' work on the audience for Psycho (Hitchcock,1960) in which men exhibited a reaction typically anticipated from females, while women exhibited more perceptually obvious 'male' reactions –which must then render a huge area of psychoanalytic theory questionable.
Modes of address and generic specificity –there are 'male' and 'female' films, as well as the 'woman's film' which addresses the female spectator through female themes, some authors claim here, albeit Cook's early chapter also raises the possibility of multi-address films– are also scrutinised in order to convey a new rhetoric. These questions devolve upon arguments previously posited by Gledhill herself, Cook and some wider issues presuming upon the alignment of gender with genre –the idea that action is a male interest, 'women's films' a purely female preserve, and that genre itself depends on the presentation of gendered bodies. In the case of Heat (Mann, 1995), the role of emotion (both in terms of the male protagonists and the women in their lives) is foregrounded. In Crash (Haggis, 2005), Hollywood's version of a social problem film, the ensemble is linked by a single emotion –anger– which materialises in a variety of catastrophic situations with political implications. If genre is a variety of repetition and variation, the argument for the post-modern is continued via the costume film, re-imagined in the post-second wave feminist era. Elizabeth?? (Kapur, 1997) denies the possibility of using facets of femininity to match visually, verbally and actually the sphere of the woman in politics and public; whereas Marie Antoinette (Sofia Coppola, 2006) radically re-constructs the protagonist's private space and posits the self within the modes of fashion and feeling. In the post-modern costume film these markers are not only given validity, they exercise authority on the subject positioning of the viewer's sympathies and the idea of emotion (we might call it sentiment, as Corber does) as theoretical concept potentially ushers in a new wave of interpretation.
The scrutiny of genre and its interaction with national cinema receives a welcome rethink in essays examining post-World War Two Hong Kong and Indian cinemas, the former manufacturing Chinese-inflected product for a specifically international audience, the latter creating a space for modernity in a Nehruvian world which jostled political concerns (region, nation, state) alongside race and feminism. The active formula for individuating and the meaning of self in the latter derives a particular power from one generic element –the song, a literal interpretation of 'melos' and a crucial expression of subjectivity as well as narration. One example of the post-colonial interpretive mode is John Woo's reinvention of the Hollywood actioner as a modality of the melodrama, concerned with replacing the usual male-male bonding story with a recuperative family structure in order to imbue the movie form with the traditional Hollywood family, that is, the heterosexual romance.
Both Corber and Gledhill's volumes concern themselves with the re-interpreting of routinised productions which carry the manifold inflexions of post-modern and post-feminist concerns in an era which has too long been consumed with political correctness and a jargonistic form of expression which hinders further application. Both volumes derive their arguments from the findings and, indeed, the misinterpretations of previous authors, creating a logical variety of challenging views which coalesce to form a happy development, along with 'the new film history,' of a refreshing and energetic direction for the academy. Genre might just need to be re-gendered with the freedom of a new wave of theory. The salve in these books for the filmmakers lies in the re-appreciating of works which bear an ineffable value for the locating of meaning; the boon for the reader is the enriched level of interpretation deriving from major contributions to the field, which gives new meaning to the possibilities and process of interpretation itself.