Golden Goddesses: 25 Legendary Women of Classic Erotic Cinema, 1968-1985
A Book Review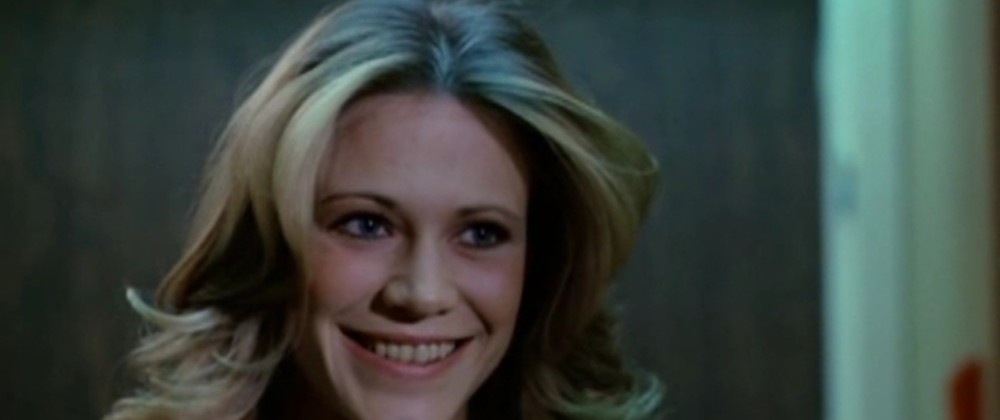 Hedonism 101; not only did the 1960's give rise to sex, drugs and rock n roll, but it freed the young of their parents' inhibitions, relating to pretty much everything with the human body and sex in particular.
The nude frolicking scenes in Michael Wadleigh's Woodstock (1970) is one indication that something new was on the vanguard of contemporary culture in America. Sex as a taboo was being addressed by simply being re-claimed by the youth movement of the 1960's and embraced as an open example of what was then known as Free-Love. With attitudes changing in the counter-culture, it was only a matter of time before enterprising film producers would capitalize on the new looser morality and exploit them for the paying public to admire (without prejudice).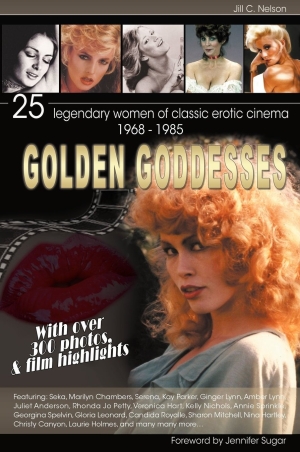 Thus began an explosion of "adult" film productions which led to the inevitable attempt at a Hollywood mainstream type production, Deep Throat (Dir. Gerard Damiano, 1972). The film was talked about at every proverbial office water cooler. Famous Hollywood stars supported its exhibition, which gave a "legitimate" flavour to the Adult film world. From then on, the "industry", as it is referred to today, thrived and grew beyond anyone's expectations in the late 60's and early 70's.
Now that time has passed since these humble beginnings, it was perhaps inevitable that a look back on those years would become a cottage industry of its own. Various books (some written as first-hand accounts), documentaries and mainstream Hollywood feature films have come out to humanize these taboo breaking porn players.
Some of the documentaries tend to chart the "seedy" side of porn, while others use porn footage to challenge the unsuspecting viewer by suggesting that it's OK to watch people have sex if properly contextualized by cultural analysts and psychologists, akin to the thrills early 1960's audiences experienced watching Mondo documentaries about African wild life; a 'legitimate' way to vicariously watch native naked flesh on display.
Thankfully other writers have approached the subject more openly and honestly; which brings us to an oral documentary of what life was like for 25 women who inhabited the celluloid of lust in those heady days of dark screening rooms that went by various sultry names familiar to anyone living in an urban environment; where my home town of Montreal is concerned, cinemas such as the "Eve" with its V designed as a woman with her legs spread high in the form of a V, or "Cinema L 'Amour".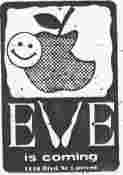 The documentary in question does not come in the form of a film, but a book: Golden Goddesses: 25 legendary women of classic erotic cinema 1968-1985 by Jill C. Nelson, (2012, BearManor Media) collects interviews with female adult film actresses, writers and directors that were active in the so-called "Golden" age of X-rated films. The book takes the form of a documentary on the page, and one cannot escape the image of these women telling their individual stories as if seeing them on screen (so vividly is it put together).
The book devotes a chapter to each of the 25 women and has an extra chapter covering lesser known, but just as important, performers. Ann Perry, Barbara Mills, Georgina Spelvin, Marilyn Chambers, Roberta Findlay, Jody Maxwell, Candida Royalle, Gloria Leonard, Rhonda Joe Petty, Serena, Annie Sprinkle, Sex "Kitten" Natividad, Sharon Mitchell, Kay Parker, Juliet Anderson, Seka, Kelly Nichols, Veronica Hart, Julia St. Vincent, Laurie Holmes, Ginger Lynn, Amber Lynn, Christy Canyon, Raven Touchstone, Nina Hartley are the key people assembled for this journey.
The subjects interviewed are not the type that I would characterize as "the poor girl who had nothing else to do with her life" that we are so often presented with in most mainstream coverage of the porn "Industry". The women profiled come across as strong, compelling, and most importantly, sensitive and caring human beings; qualities not often associated with people who are seen as exploited and/or who "exploit" others in a soul destroying industry (as is often claimed by mainstream news media outlets).
There is a common thread that runs through the majority of the interviewees' comments: the idea that the porn that they were a part of in the 1960's and 1970's was not as exploitative as it seems to most of them today, especially compared to what is currently seen on computer screens in "everywhere" land. Take Seka's comment: "To me, violence and sex don't go together. If you like a little S&M, if you like a little B&D, okay, no big deal. Climaxing in some girl's eye to give her pink eye or choking her with your cock until she pukes or passes out? That's sexy? I don't think so. What is sexy about that? It's violence. If anybody should feel violated, it`s the people of today. I think we've just become so desensitized to everything that there's no passion anymore. I don't watch porn because it's disgusting to watch" (p.560).
The book does reveal some pretty hard truths about most of what these women went through in their respective careers, and of course not all stories are positive, but what you do get out of them is the strength they found within themselves to accept their path and rise above the negativity associated with this "industry". The wife of the late John Holmes, Laurie Holmes, had this to say about it: "I consider myself a very strong person. Even so, there were times that I thought about suicide…There are three reasons why I didn`t ever follow it through. My two sons…and not wanting to give the industry that much satisfaction was the third. We are worth more dead to the industry than we are alive. Our content is worth more money to the production companies after we are gone. You are a dime a dozen alive to them otherwise" p 687).
No work on pornography would be complete without the input and opinions of Nina Hartley, who represents a more cerebral approach to the genre than most other performers, writers or directors: "I have a mission to get to talk about sex and sexuality, and sexual expression out there in the world from my own experience…..Most people who write about pornography have a tendency to impugn all kinds of motives that introduce hostility to pornography. Their paranoid conspiracy theories drive me insane……There are identity politics and victim politics, but there needs to be some relaxation. My childhood does affect how I act today. However, that being said, and I am liberal, there is that personal responsibility" (p. 866).
In a way Hartley is a cross-over from the last of the (celluloid) film productions into the (analog) video productions and has a less "nostalgic" look at the transition phase: "People call the 1970s "The Golden Age of Porn," but I call it a dark and dreary place. The grooming and the lighting got much better in the eighties with video. The cameras were smaller and required less light. The girls started shaving their lips so that you could at least see "it". The early porn isn't always so sexy when the grooming left a lot to be desired. People were very, very furry…" (p. 881).
P.T. Thomas Anderson's Boogie Nights (1997) (in which Nina plays the porn-star wife to William H. Macy's character) is described by Hartley as being a "Hollywood version of the industry. He got some of the details right, but it's the Hollywood version of an industry of which he is not a member, so many grains of salt" (p. 894).
The point made by Hartley is very telling indeed: "who" can truly be a "member" of an "industry" that trades on fantasy and sex in an imagined landscape that all people have their own imprint on? What truly defines this industry? What defined it then, in those cold New York sets and warm San Francisco summers? More importantly what defines it now, in todays' mouse click happy culture that barely has memories of anything beyond yesterday's Facebook post?
Pornography is quickly becoming the "new" child of serious Academia with its newly acquired moniker, Porn Studies; various academic journals are sprouting up (on-line as well as in-print), that are examining Porn and its cultural impact. Of course a simple search on Google will point the way to a lot of those available on the web. Undoubtedly, we will be inundated with jargon filled porn studies for years to come, but Jill Nelson's book at least brings us "closer" to the people who made it happen in a more humane way than a "distanced" academic study that would relegate these women to the status of "lab rats." If one is to "study" porn (and yes it is as valid a genre of cinema by the standards of what critics define as GENRE), let us not forget these women who have shared their life experiences of those early days of porn. There can be no study of this genre without having the input of those actors, writers, producers and directors who were there and saw it all happen; if anything of that "cultural milieu" is to be accessed, it requires that these first-account stories come to light in as clear a fashion as possible, unmediated by psychobabble or cultural theory jargon. A "proper" empirical history of porn should come first and then be used to formulate whatever 'hip' theories should follow.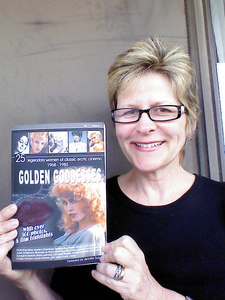 For photos, video clips, and more, visit author Jill C. Nelson's blogspot.
All relevant photos are taken from Nelson's blog.