An Interview with Jill C. Nelson: Author of Golden Goddesses: 25 Legendary Women of Classic Erotic Cinema, 1968-1985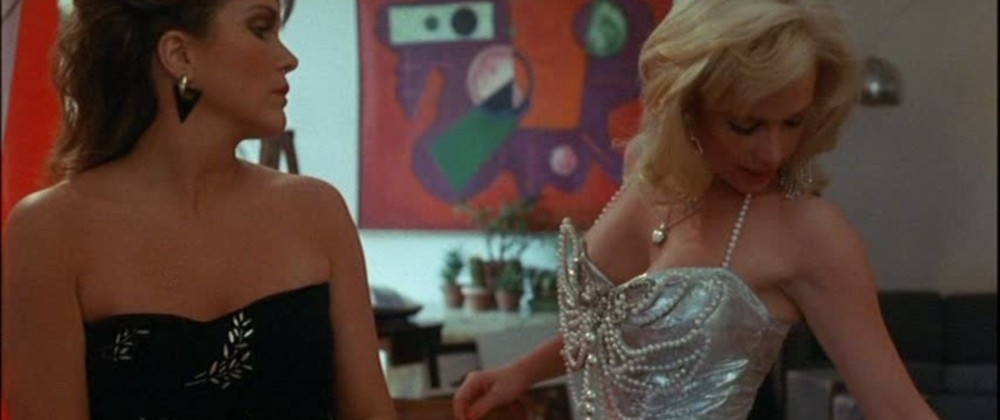 Offscreen: In the interview with Christy Canyon on page 816, you mention Tori Welles in a brief paragraph; Tori had a very popular run in her career and it seems a shame that she didn't make the cut, especially since the work she did with Andrew Blake seemed to hark back to the halcyon days of the late 60's and early 70's "film" look. It would have been great to get her perspective on that aspect of the retro-look that started with Night Trips etc.
Jill C. Nelson: Reviewers, interviewers and readers of the book have asked me why specific women were not included in Golden Goddesses. As I pointed out in my book's introduction, any omissions were not personal nor were they intentional. I do apologize to classic (and beyond) adult film fans for any special ladies who were left out. In as much as I would have loved to have profiled many more key contributors to the era I've highlighted, it simply wasn't possible particularly because of restrictions pertaining to word count in the manuscript and also space limitations for photos. My mandate was to hopefully write/feature comprehensive mini-bios on selected/25 women in the book. Naturally, some of the women I talked with could have been interchangeable with others, but I have to say I'm very satisfied with the ones who made the cut. I should add that I do not have a history in film studies per se, so for the most part, I worked from the position of having been familiar with personalities first and their film work second.
When I first had the idea to write "Goddesses," I decided I would first approach the ladies I had already established a connection with through A Life Measured in Inches providing their careers fit within the scope of the golden era, and their contribution to the medium was significant in some way. That didn't necessarily mean they were all top notch stars because I also wanted to include woman who had worked in capacities in adult other than performing, in addition to women who worked primarily behind the scenes such as Ann Perry, Roberta Findlay and Julia St. Vincent. From that point, several other ladies came into the fold – friends of friends I had already interviewed. Also, I wanted to try to ensure that each of the decades cited in my book's title were adequately represented.
Many people don't understand how difficult it was, initially, to track down some of the women I hoped to talk to. Once a contact number or email was provided to me, or I was able to uncover a person's personal information by doing a lot of digging, the prospective subject had to be agreeable to discussing her past in sex films. Some of the women requested a fee in exchange for granting me an interview which I completely understand, respect and support. At the same time, my financial resources were limited as I did not receive funding for this project so I paid out of pocket for many of the interviews I was able to secure. The amounts varied depending upon the individual and also her stature. The fact that I was able to successfully profile 25 known women of the golden age is kind of remarkable to me considering what it took to get there.
Offscreen: Why was she not included in the book? Did you approach her? What was her reaction? (If indeed you did approach her?)
Jill C. Nelson: To answer your questions specifically, no, I did not approach Tori Welles. The primary reason is that according to resources (online and otherwise) Welles started her career during the latter part of the 1980s, a little bit after the period I showcased. Having said that, if I ever do decide to work on a follow-up project and/or expand upon the time frame, I will definitely consider connecting with many of the women who were not featured in the first edition, including Tori Welles – if she is indeed available and interested in recalling her past to a stranger.
Offscreen: Again in the Canyon interview on page 823; how did you come up with that Frederick Douglass quote: "It is easier to build strong children than to repair broken men" ?
Jill C. Nelson: When I was talking with Christy, it really struck me how much she loves, nourishes and protects her three adopted children. She was quite frank about the fact that she has not been successful with many of the men in her personal life and feels that a relationship with a man is perhaps more work than what she is willing to give from within. She also acknowledged that many of the men she chose to be with had issues that were beyond her expertise as a girlfriend or wife in terms of patience, understanding and time. She spoke very candidly about some of the problems she had with her parents while growing up and talked (as you noticed in the book) about how she does not wish to make the same mistakes with her own children. After our interview, I googled some ideas I had linking the words "children" and "men" and discovered the wonderful and (in this case) apt quote by Frederick Douglass that seemed to speak to Christy's personal philosophy and life experiences. I'm really glad you pointed it out (you're the first one who has) because I really like it and I think it's applicable here. I've used it in conversation since.
Offscreen: How do you feel this quote applies to the period in which these women worked or do you feel it is a "failed" statement as exemplified by the ugly porn which is so commonplace today? Basically it is embedded in a chapter with one of the more gregarious and seemingly fun people to reminisce with, and yet there is a hint of breaking ice under one`s feet with this quote.
Jill C. Nelson: I really didn't and don't think of the Douglass quote in terms of the individual women I wrote about in the book in general, today's trends in porn, or the period I covered. I believe very strongly that if you nurture, encourage, love and support your children either as a caregiver or even as a community, they will become strong "men". Once men/women are broken, either because they didn't have a solid foundation growing up or because they are beaten down by life, they are not easy to restore or remedy. If one can instill in children necessary values and tools to be happy, self-confident and relatively functional so they can become successful and caring adults, then it negates a lot of work to be done after the fact.
Again, the reason the quote is embedded in Canyon's chapter is because I felt it applied directly to her life, past, and present situation. If you notice, the quote appears just prior to a narrative I wrote about her choice to become a parent and it also follows a section on her husband(s), and a few noted relationships that didn't work out. She blames herself for some of the fallout, but when we talked on the phone, she also recognized that she doesn't put a whole lot of stock in depending upon men. She was not able to rely upon her father growing up, which is part of the reason why some of her personal struggles were triggered.
Offscreen: Nina Hartley's claim that 70's porn was more furry therefore less sexy…what do you think about that?
Jill C. Nelson: I found the comment to be kind of funny, and actually, my husband and I discussed Hartley's opinion fairly recently. I'm a child of the sixties and seventies so I don't find "fur" to be unsightly or unattractive but maybe that's because I am old school. I don't know! I'd much rather view pubic hair and hair lining other parts of the human body rather than watch films or look at people who are shaved — genitals, chest, backside, etc. It just seems somewhat unnatural to me and a lot of effort and expense to maintain. Hartley also said that, in general, she felt the overall 70's productions were dreary, dark and far less appealing than productions created after the video boom which I don't necessarily agree with, but everyone is entitled to her/his own preference. That's why it's great that adult-oriented productions cater to so many different diversities and audiences.
I really enjoyed some of the movies I watched that were shot on film as opposed to video – and between the two books, I've watched over 350 films and videos. Film obviously contains a richer quality and integrity, not to mention, of course, many of the filmmakers strived to tell a story enhanced and embroidered by the sex scenes and the performances of the actors.
Personally, I feel that the use of film assisted in elevating sex pictures to a higher mark which is even evidenced in some of the very early, rudimentary productions that were made on tight budgets. The transition to video also brought with it bright lighting, and everything is suddenly in your face, so-to-speak. I think that some of the mystique and mystery was lost during the transition. I suppose one could argue that video "exposed" the films for what they were by nature, but I don't really think so.
Many of the superior X-rated films were made prior to video such as Devil in Miss Jones, Expose me Lovely, Resurrection of Eve, Amanda by Night – to name only a handful. Of course, I'm also a big fan of the Johnny Wadd series – all of which were made during the 1970s and directed by Bob Chinn, excluding the final The Return of Johnny Wadd (1986) which was shot on video and produced by Penguin. The final five films of the Chinn/Holmes collaboration were produced by Freeway Films and they were kind of exceptional and unique for their period in film history.
Offscreen: It is an odd claim to make when one considers porn from other countries, specifically Japan which airbrushes and/or digitizes the pubic area where you do not see the sexual organs yet the films themselves exude a strong erotic content nevertheless? Is it a case where perhaps the imagination sexualizes the image more than what one is likely to "see"? Meaning is seeing "it" all that important?
Jill C. Nelson: That's a very valid point. It's interesting though, as you might be aware, there is currently a major controversy ongoing in Los Angeles regarding the proposed mandatory use of condoms in adult productions which was (if my memory serves me correctly) recently legislated by the L.A. Health Department causing production companies to seek out other locales outside of L.A. County to shoot. People feel that this will and has started to drive filmmakers underground creating a reversion to the days when the production of sex films was illegal. Many of the folks in the industry believe it should be a personal choice to use a condom in productions providing the performers undergo regular and regulated testing for STDs and other sexually transmitted diseases. Apparently, consumers want to be able to see unsheathed penetration and the money shot, so it could be concluded that contemporary people either aren't able or don't chose to use their imaginations when it comes to sex. I can understand that to a certain extent, but I'm also the kind of person who finds erotic literature to be equally as enticing (in many instances) as a sexual visual like film. Again, not everyone has the same preferences and people have different sets of criteria pertaining to what arouses and evokes sexual desire and stimulation.
Offscreen: Annette Haven makes it in the "Honorable Mentions" chapter; why not a chapter of her own?
Jill C. Nelson: When I set out to write "Goddesses," Annette Haven was at the top of my wish list. I had become familiar with her ability as an actress and her essence as a star in the vintage erotic film industry when we were working on "Inches". I thought that because of her rare and majestic classic beauty and her keen intelligence (combined qualities that the average porn fan or critics would not necessarily expect to co-exist) which was very evident in the interview she did with Cass Paley for WADD — she would be a fascinating lady to speak with. I had talked to adult film historian, Bill Margold, about her and he warned me that it might not be in my best interest to approach her because she was apparently unpredictable and very guarded. I would often seek Bill's advice when considering different people to interview, among other things.
Offscreen: Did you approach her?
Jill C. Nelson: I did "friend" Annette on facebook, and after a time, I wrote to her privately explaining my project to her. (I sent her a copy of "Inches" which contained interview material with her that Cass Paley had initially used for "WADD".) At first, she was pretty condescending and flat out declined my offer to interview her (I did offer to pay her for her shared memories). After a time, and a few friendly posts later, she seemed to warm a little toward me. Unfortunately, it was short-lived. Following a misunderstanding (also on facebook), she "unfriended" me and the whole notion of interviewing her fell apart.
Offscreen: It seems a lot of her contemporaries have misgivings about her…why do you think that is? (Only answer this if it does not compromise you with your subjects; I wouldn't want doors to close on you if you ever wanted to do a sequel of sorts).
Jill C. Nelson: I remember I talked to Kay Parker about Annette at the time because Seka had told me that Kay was one of the few people whom Annette trusted. Kay (bless her heart) told me that if it was meant to be, Annette would have a change of heart which never happened, unfortunately. Ironically enough, since our "falling out," I have "refriended" Annette and she accepted. I'm not sure if she remembers me or even cares at this point since she does seem to have situations with other people. That's Annette.
I don't know why others might have misgivings about Annette, but again, I can somehow empathize with her position as I can with all of the ladies who laid everything on the line to go against the grain of what was considered by society to be acceptable behaviour for women. When they chose to do changes a person and you have to make yourself tough on the exterior to endure. If at times their behaviour appears strange or difficult to comprehend by outsiders — that's okay. Inside, most, if not all of these women, are pussycats and I admire them greatly.
Despite what transpired, I didn't allow the minor personal incident to cloud my belief that Annette Haven's contribution was/ is important to my project and the era I chose to write about. I wanted to be sure to include her in the book in some capacity, so I made certain that she was highlighted in 'Honourable Mentions' along with some of the other notable pioneer women of the genre. I'm very pleased I did so even if though would have been a dream come true to have been able to feature Annette in her own chapter along with photos. In the end "You can't always get what you want, but if you try sometime… you get what you need."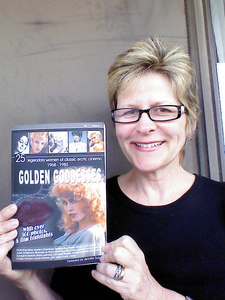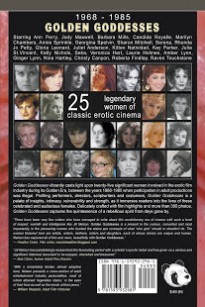 For photos, video clips, and more, visit author Jill C. Nelson's blogspot.
Direct link to promotional video on youtube.
All relevant photos are taken from Nelson's blog.