Honor, Humanism, Humor: Notes on Jean Renoir's film The Rules of the Game and the book Jean Renoir: Interviews
Jean Renoir pursued a vision of humanity in flux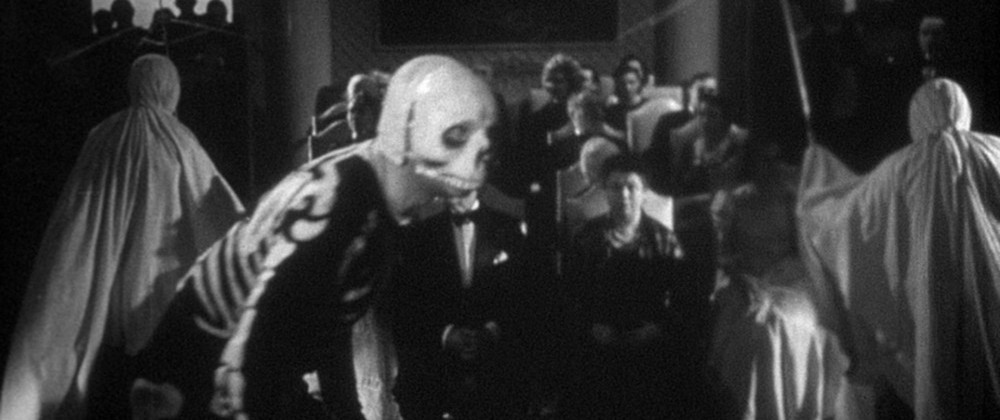 The Rules of the Game
By Jean Renoir
Nouvelles Editions Francaises; France, 1939
Producer: Claude Renoir Sr.
Screenplay: Jean Renoir, Carl Koch, Andre Zwoboda
Cinematography: Jean Bachelet
Production Design: Eugene Lourie, Max Douy
Editor: Marguerite (Mathieu) Renoir
Jean Renoir: Interviews
Edited by Bert Cardullo
University Press of Mississippi, 2005
217 pages, including index
ISBN 1-57806-730-8 (cloth)
ISBN 1-57806-731-6 (paper)
"That Rushing Current: Pauline Kael on Jean Renoir,
introduced by Michael Almereyda"
Projections 13: Women film-makers on film-making
Edited by Isabella Weibrecht, John Boorman, and Walter Donohue
Faber and Faber, 2004
ISBN 0-571-22047-9 (paper)
"I think that the only secret—which is very convenient in our profession, as in others, and which helps a great deal—is to try to see and to fill yourself with good things. If you're a playwright, better to read Shakespeare and Moliere than to read…an inferior writer. In film, it's the same thing, and I was very lucky to start loving films and to want to make them at a time when they were really good."
—Jean Renoir, "Interview with Jean Renoir" (1954)
"Of course, nothing is ever fixed or absolute."
—Jean Renoir, "Conversation with Jean Renoir" (1962)
Jean Renoir's film The Rules of the Game (1939) is the kind of film that seems to lighten up the dark places in other films, and even the dark places in one's own life: with honesty, compassionate thought, with wit, the film gives us a brash, heroic aviator and the woman he is in love with—she is married to someone else, a man who himself has a mistress. We observe the implications of calculation, confidence, desire, doubt, greed, hunger, pain, and prejudice in the film's characters—of which there are many (aristocrats, and their friends, associates, and servants), as much of the story takes place during a large rabbit-hunting party at a country chateau—and the film seems like life and like a dream of life, simultaneously. Everyone has his reasons: and the film is a comedy and a tragedy. By the time I saw The Rules of the Game, I had seen so many other films—Adventures of Felix, Belle de Jour, Breathless, Camille Claudel, Chocolat, Confusion of Genders, Diva, Entre Nous, The Fifth Element, 400 Blows, His Brother, The Horseman on the Roof, Kings and Queen, Lancelot du Lac, The Last Metro, Les Destinées Sentimentales, The Marquise of O, Menage, My Sex Life or How I Got Into An Argument, Place Vendome, Pola X, Ponette, Purple Noon, Rendezvous in Paris, Savage Nights, Thieves, Those Who Love Me Can Take the Train, Time Regained, Wild Reeds—that The Rules of the Game might have been a puzzle that several different people had been given to reassemble, with some imagination, in their own place and time, thus producing many of the other films I had seen.
The film The Rules of the Game, which was originally controversial and banned by the French government and which subsequently received exaltation and respect, can be seen in Robert Altman's Gosford Park, and in Woody Allen's Match Point, as more than a few writers have suggested, including Andrew O'Hehir of Salon and Michael Wilmington of the Chicago Tribune: "If you imagine a world where the films of Bergman, Truffaut, Altman, Mike Leigh and Woody Allen (among others) don't yet exist, you can begin to understand the prodigious influence of this movie," wrote Andrew O'Hehir, Salon (November 2, 2006). One intuits once more that artists give each other permission to do their best, to follow a unique vision—artists inform what one thinks of as one's best; and that is what Jean Renoir and his work have done for film directors of yesterday and today. O'Hehir wrote, "Renoir was able to transcend his own perspective, his own prejudices, and glimpse something of the terror and wonder of human life, the pain of misapplied or rejected love, for rich as for poor." It is, of course, the dream of almost every artist to encompass so much of life, so much of the human world. The film's recent screenings in the Unites States confirmed Renoir's accomplishment. "Renoir's masterpiece—whose echoes can be seen in films from Ingmar Bergman's Smiles of a Summer Night to Robert Altman's Gosford Park—is a love roundelay that's also the most complex, astonishingly varied and brilliant of all ensemble comedy-drama films, a tale of frantically criss crossing amours, set to the music of Mozart, Saint-Saens and Chopin, in a form that switches freely from farce to romance, satire to tragedy," wrote Michael Wilmington in the Chicago Tribune (December 28, 2006). Renoir suggests the conflicts and difficulties in the world, and the things that are balm against them, such as amusement and friendship and music and personal style. In the Washington Post (April 27, 2007), Desson Thomson tried to explain the root of the film's formal power: "Rules would have been just another good movie if not for its masterly visual design. With it, however, the black-and-white film enters the realm of immortality. The frequently mobile camera seems to be a member of the party, as it follows the almost balletically choreographed movements of the cast. Sometimes it sits tight, capturing the characters in richly arranged tableaux as they saunter, waltz, duck and flirt their way throughout this ornate country house. The effect for the audience is transcendental. We are watching life at its messiest, unfolding at its most beautiful."
Jean Renoir (1894-1979), the son of the painter Pierre Auguste Renoir and his wife Aline Renoir, was born in France and died in California; and Jean Renoir—the director of The Grand Illusion and The Rules of the Game, the director of The River and The Golden Coach—was and is one of the masters of cinema, the maker of a large, diverse body of work, though not as large as he might have wanted. Renoir was a man whose heart was not shriveled by his ambitions and achievements, or by his disappointments and dismay, despite the insulting film-funding difficulties he sometimes encountered. That heart, at one with his craft, at one with his humor and imagination and intelligence, is what one intuits in his work. When writing about Jean Renoir for the web magazine Senses of Cinema (2006), film historian and writer James Leahy said of The Rules of the Game: "In Renoir's art, every line of dialogue, every action, every detail of dress, gesture, posture and setting needs to be taken into account if story, theme and characterisation are not to be misunderstood." James Leahy rejected the too frequently austere claims of the academy, the "the clammy embrace of a verbal discourse that has no place for the discussion of beauty, poetry, passion or humour. Renoir has created many of the most memorable and moving moments in the history of cinema, and these should be the first object of study, rather than arguments about how 'auteurists' have turned 'a discontinuous body of work' into an oeuvre. Frankly, who gives a damn?" (Leahy cited in his footnote to that statement Martin O'Shaughnessy, Jean Renoir, Manchester and New York, Manchester University Press, 2000.) It is the complexity of Renoir's work that should be explored: a complexity in which the fundamentals of human life and purpose can be discerned, thought of, spoken about. Renoir's work suggests the wholeness of experience and of society. It is the complexity in Jean Renoir's The Rules of the Game, the complexity that was initially controversial and subsequently embraced, that is precisely what I think of when I think of French film.
Jean Renoir: Interviews
As the son of a man, the artist Pierre Auguste Renoir, who saw what was dark and difficult in the world and still loved the world, Jean Renoir maintained a kind and knowing humanity in himself, thereby producing the same possibility for others—in his art and in life, as an artist and a man; and some of the evidence for that assertion is to be found in the book Jean Renoir: Interviews. Renoir studied mathematics and philosophy, fought in the twentieth century's first world war, worked as a potter, a film director, a theater director, and a novelist: and he saw himself as an artisan and a storyteller, a storyteller who could work in different forms and genres. Renoir would receive a special United States film industry academy award (the golden Oscar), and be made a knight of the French Legion of Honor, recognition of his contribution to art and culture in the United States and in France. Jean Renoir: Interviews, edited with an introduction by Bert Cardullo, allows us to have more of Jean Renoir; and the anthology contains a two-and-a-half page chronological listing of the film director's major life events and works, a twenty-one page filmography, and fourteen articles featuring interviews with Renoir. Some of the interviews, dating from 1954 to 1975, are by persons who themselves have led distinguished creative lives, such as Jacques Rivette and Francois Truffaut, Andre Bazin, Jean-Luc Godard, Penelope Gilliatt, and Leo Braudy; but, there is no doubt that it is the philosophy and feeling provided by Renoir that is the lasting substance of the book.
Several ideas seemed to have stayed with Jean Renoir throughout his life and career: actors are a vital part of the filmmaking process, which is a process of discovery; the early days in any art form are often the best; technology can cripple the senses, and perfection of technique can be stifling; jazz and film are the most important art forms of the twentieth century; the best film directors are wise about life, and are authors, creators of worlds, and for Renoir they are collaborative authors; great work reveals aspects of reality; human beings are inconsistent in behavior; what is commercial is what is safe, but complete freedom usually does not yield significant artistry, as prohibitions can help to focus mind and spirit; originality may be important but personal interpretation, even of received ideas and stories, is no less important; the audience completes the film, which itself can refer to almost anything; and film is a mass art as a result of its availability, how it circulates in society, whose members are shaped by their hope and their need, their time and their place.
It is clear that for Jean Renoir a sense of human complexity was always present: he perceived, pronounced, and portrayed people as intimately involved with each other, as family, as friends, as lovers, as collaborators; and he recognized the importance of money in people's lives, and the good and bad uses to which technology, including film technology, could be put. Bert Cardullo's introduction to this significant collection of encounters with Jean Renoir notes that acknowledgment and acceptance of human complexity, and identifies Renoir's particular aesthetic, which included his warm presentation of actors, and the "use of theatrical ideas of space in motion pictures," and the "full shots, deep focus, long takes, and camera movement within a scene in place of cutting," and close-ups that conveyed intimacy and dramatized speech (xi). Renoir created scenes containing action in time, relationships in space; and he did so in a way that seemed natural but that also brought those elements into full consciousness. Bert Cardullo describes Renoir's presence in the interviews as that of a charming, strong, and persuasive persona, one that was accessible, direct, and self-aware; and it is a presence that infuses his work. Renoir's strength is a flexible strength and his persuasion comes of out fairness not force. Cardullo states, "His pictures have a modesty or lack of pretension, not to speak of their fluctuating subject manner, which is disarming and occasionally conceals the true depth of his work" (xvi). It is a depth that is perpetually being discovered. Cardullo concludes, "His imagination was his intelligence: subtle, immensely complex, prophetic, transparently stylish, astonishingly lucid, and always eager to engage, to converse" (xvi and xvii). The articles I like best in the book are probably those by Jacques Rivette and Francois Truffaut, Virginia Maynard, Louis Marcorelles, James R. Silke, and Digby Diehl, but all of them are very much worth reading.
Renoir, with Rivette and Truffaut
The first interview in the book is done by Jacques Rivette and Francois Truffaut, and it covers much of Renoir's career up to that point in 1954, films that included: Catherine (1924), Nana (1926), Marquitta (1927), The Little Match Girl (1928), Boudu Saved from Drowning (1932), Madame Bovary (1933), The Crime of Mr. Lange (1936), The Grand Illusion (1937), The Rules of the Game (1939), Swamp Water (1941) This Land Is Mine (1943), The Southerner (1945), The Diary of a Chambermaid (1946), The River (1951), and The Golden Coach (1953). The Rivette-Truffaut interview, which originally appeared in Cahiers du cinema (April 1954), is a significant exploration of the man and his work; and that is a significance corroborated by the fact that the articles that follow affirm or revise the ideas introduced in the Rivette-Truffaut interview. Renoir wanted to do work that was "more classical, more poetic" (page 4) and that led to The Rules of the Game, just as for a time he wanted to film classical plays—and then he did The River. (Renoir had read Marivaux and Musset; and The Rules of the Game was partly inspired by a play by Alfred de Musset, The Caprices of Marianne, about infidelity.) Jean Renoir seems to have discovered—or created—a modern classicism, one in which distinct characters with values in conflict interacted in a scenario, and within an atmosphere, and inspired belief in the truth—not the logic or morality, but the truth—of their responses. Renoir's characters, his people, were capable of the small moments that are compelling—on screen, and in life. "The actors are also the directors of a film" said Renoir, a director who incorporated his actors' responses in his work, making an element of improvisation important (page 4); and it was not so much that Jean Renoir liked improvisation as that he found it a window into what was true about human nature. Renoir explained to Rivette and Truffaut: "I have a tendency to be theoretical when I start working: I say what I would like to say a bit too clearly—a bit like a lecturer—and it's extremely boring. Little by little (and my contact with the actors helps enormously), I try to get closer to the way in which characters can adapt to their theories in real life while being subjected to life's many obstacles, the many minor events, the many little sentiments that keep us from being theoretical and from remaining theoretical" (page 5). Renoir compares himself to a man who prepares a speech for the woman he loves, sees her, and then speaks from his heart.
Jean Renoir's idiosyncratic perspective—which is to say, his genuine and personal view, which he was inclined to be faithful to—was such that his work could seem defiant of form, and merely a mirror held up to a society that did not want to see. (As is often the case, refusing to observe formal expectations allows the creation of a new or different form.) "I always imagine that the film I'm going to make will be an extremely marketable film, which will delight all the distributors and will be considered rather ordinary" says Renoir to Rivette and Truffaut (6). His problem with big-budget American films was that their producers needed to protect their investment by being sure of what he would do—and that sureness would prohibit improvisation when actually making the film, would prohibit him from doing his best work: "The large studios have enormous expenses; films cost a great deal there; and they cannot risk all that money without having what they call security—the security is the script, it's the work outline" (9).
Renoir does not seem to have invoked the usual vocabulary of the modern artist, words and phrases such as "artistic vision" and "conviction" and "integrity" but his rather simple declarations of his intentions suggest all these things, as in his concern with verisimilitude: "I'm still convinced that it is extremely difficult to make films that are not tied in with the place they are made," Renoir told Rivette and Truffaut (10). Renoir filmed much of Swamp Water in Georgia, where the story was set, rather than on Hollywood sets, which were the custom. Renoir, while being individual, refuses the clichés of the maverick. About This Land is Mine, which showed French life under occupation, he said: "It's an independent production distributed by RKO. But note that the word independent is one of the many labels that indicates fifty different ways of making films in Hollywood" (14). That independent film, This Land is Mine, was financed and distributed by RKO and the studio left him alone to create it, but it was a cautiously made film; a film with more action/reaction shots than he used typically, fewer long scenes, a film with more coverage. Renoir was more careful and conventional than usual as the film served an ideology, a system of ideas, and he wanted to be sure it was completed, circulated, seen, and understood. (Renoir felt he was representing France.) Yet, about The Southerner, a film set in the United States, based on a book of stories by George Sessions Perry, with David Loew as a producer of the film, Renoir describes how he responded to the subject and rewrote the script, affirming, "It's a film that I did with complete freedom, and right from the beginning it was a rather ambitious film" (18). (The African-American director Charles Burnett, whose works include Killer of Sheep, Nightjohn, and To Sleep with Anger, has spoken very highly of The Southerner, thinking it superior to most American films treating the same region and subject then or later. Burnett recognized the humanity and imagination in Renoir's vision.)
Jean Renoir, a man of civilization, sensed that civilization was more important than nations, that there are shared cultures—"by interest, by profession, or by intellectual tendency" beyond national borders (19); and Renoir remarked that the work Leonardo da Vinci did for the King of France shows the signs of a French aesthetic; and that he, Renoir, thought that "we are going to return to this kind of international society" (19). Renoir can imagine, in 1954, people being citizens of cinema, of film culture, an anticipation of transnational art house culture (Renoir describes the specific possibility of small audiences in different countries for certain kinds of films).
Jean Renoir's own work is both achievement and evidence. Renoir recalls the birth of one of his great films, The River: Renoir had read a review of Rumer Godden's book The River, leading him to buy and read the book, which was about a young girl's maturing and her observations of life and death, nature and society, and which he thought would be a good film subject; and he optioned the book from Godden, an English writer and dance teacher who grew up in India and who agreed to help him write a script loosely based on the book. Coincidentally, a woman relative of the Indian leader Nehru had recommended to a producer (Kenneth McEldowney) that he use Godden and her writing as the basis for a film: and learning that Renoir held the option to the book The River, the two men worked together with Godden.
"You discover the content of a film as you're shooting," says Renoir (35), to Rivette and Truffaut, also stating his belief that artists continue to develop throughout their lives, and hope to draw from their experience, though too often "all that we've accumulated, all that we've tried to learn, comes too late or too early and not at the moment we need it" (40). He recalls wanting The Golden Coach to be a civilized film, one rich in detail; and he identified civilization in a classical period as being direct, fresh, simple, though the surface may seem unusually complex (40 and 41). (The Golden Coach is the film that James Leahy, writing for Senses of Cinema, calls the best film about the theatre.) Direct, fresh, simple, though the surface may seem unusually complex—might that not describe much of Renoir's work?
Interviews by Gideon Bachmann, Andre Bazin, Jean-Luc Godard, Joan Franklin and Robert Franklin, and Virginia Maynard
The importance of style, and of truth, and Renoir's work in television, and the importance Renoir placed on authorship no matter the medium in which he worked, and his openness to creative collaboration and resistance to industry pressure, are the subjects of the Jean Renoir interviews conducted by Gideon Bachmann, Andre Bazin, Jean-Luc Godard, Joan Franklin and Robert Franklin, and Virginia Maynard. In the 1956 "A Conversation with Jean Renoir" conducted by Gideon Bachmann (Contact, June 1960), Renoir talks about the mutilation of one of his films; and the development of film neo-realism in response to world conditions; the dishonesty of established styles, which no longer represent reality (as they may have in the past). The farce Elena and Her Men (1956) was given a new beginning and ending to gratify American sentimentality, against Renoir's wishes. Renoir describes the relationship of art and artists to truth: "When we artists discover a little bit of truth, well, we open a new window and show a new landscape, and people are thankful to us for that" (58)—and he says that sometimes gifted people show us obvious things we neglected to see. Renoir values instinct, even unconsciousness ("I think this 'unconsciousness,' which is related to primitiveness or naiveté of which I spoke earlier, helps the Americans to do great things"; 62); and Renoir avows that sophisticated technique can undermine creativity. He speaks again of how he makes a place for improvisation and revision in his work, which is oriented toward knowledge and feeling rather than suspense and surprise.
"I think that television now has sufficient importance in the public mind that it can accept films 'presented' in a different way," says Jean Renoir, in "Cinema and Television" (74), the 1958 Andre Bazin interview, which appeared in Bazin's early 1970s Simon & Schuster book Jean Renoir. Renoir talks explicitly about some of his own work methods and objectives. Renoir discusses his plans for a Jekyll/Hyde project, for which he wanted to achieve a live television atmosphere, wanting the camera just to record (this became the 1959 project The Testament of Doctor Cordelier). Renoir says he plans for 400 shots, and says his shots work out to 16 to 20 feet of film each. He confesses that he has found close-ups almost indecently revealing, but imagines a film that could be done entirely in close-up, as it is so powerful. He appreciates television not only for his then-current work, but also for his past work, as television has given some of his films a significant afterlife, such as with Diary of a Chambermaid. He offers different kinds of insight, some particular to his work and some that are applicable to almost all film creators. Renoir notes that social divisions are the ground for drama—and the more that is allowed in society, the more permissive a society is, the less likely the creation of drama in art: "absolute freedom doesn't permit absolute artistic expression" (79). He says something that I imagine must give certain film lovers pause: "In France, after that splendid first period of cinema, after Georges Melies and Max Linder, movies became worthless. Why? Because we were intellectuals trying to make 'art' films, to produce cinematic masterpieces. In fact, the moment one allows oneself to become an intellectual instead of an artisan, one is courting danger" (80).
In Godard's 1959 interview "Jean Renoir and Television," an interview that would appear in 1972's Godard on Godard, Renoir says that one of the things he learned from television was how to incorporate more of the response of the actors and crew in his work. Renoir also enjoys working in "dramatic continuity" (83), building from one scene to the next. He thinks that talent can be brought to cinema, theatre, and television, without limitation or prejudice. He talks about specialization in the film industry and the larger society, but says specialization seems less likely and less useful in the arts. He affirms, "I am an author determined to express myself. And I think an author has the right to express himself where he pleases—in the sawdust ring, on the boards of the Opera, in front of a Cross of Malta camera or an electronic one. What difference does it make?" (84).
"I discovered that the truth is not outside but inside," Renoir says (85), in Joan Franklin and Robert Franklin's "The Reminiscences of Jean Renoir," a somewhat rambling piece from 1960, from the Columbia University Oral History Research Office, in which Renoir states that no one is a born filmmaker but someone can be a born storyteller, and admits to being a frustrated actor (and says that he leaves space in his filmmaking for an actor's emotional and physical interpretation); and, he states that he finds Elia Kazan's pictures as true as anyone's; repression stimulates creativity, requires it even, but the film industry is too much against personal expression, and promotes formulas; and foolishness is part of being an artist. Renoir describes his audience's gaze as "terrifying" and declares that a film is different for every type of audience; and that he thinks of his ideal audience as being young (94). He admits he doesn't believe in science but in mysteries ("I must tell you something—I don't believe in science. The only part of science I believe in is the statement of Mr. Einstein that everything is relative"; 95). In this short, topical exchange—in which he lights here and there, here on censorship, there on Christianity, here on Darryl Zanuck, there on Louis Jouvet and Zachary Scott, Renoir remarks that each world war signaled a great cultural change, an assertion he makes in several interviews (he notes the interrelationship of nations and women working and different clothing fashions as signs of change following the war of 1914). Coming back to the subject of his work, Renoir talks about writing plays and mentions using many cameras while making his recent films—one with eight, one with five (95).
In the 1960 interview "A Rehearsal with Jean Renoir" by Virginia Maynard (Theatre Journal, May 1961), we learn about Renoir's teaching—as a professor of English and Dramatic Art at the University of California in Berkeley—in which one of his plays, Carola, is put on. It is actually one of the most revealing pieces, in that we are allowed to see how he works with actors. Renoir says he does not have to change his method from working with professional film actors to working with students—and his method seems a coaxing, friendly method, somehow both indirect and specific: he helps actors to hear the language they speak, and to identify their characters' feelings and movements, and understand the interactions between characters. (Film critic Pauline Kael, who saw the French Resistance play Carola and did not like it, thought the student actors were very good, according to her commentary on Renoir in Projections 13.) In the Maynard interview Renoir issues some small, not-so-sparkling but attractive and revealing gems: "Believe me, if I had my characters do what they were 'supposed' to do I would be a very rich man" (102). And, "My work is always connected with the outside world" (102). And, "I'm too old to change, anyway, even if I wanted to" (104).
More Interviews, More Insight: with Louis Marcorelles, James Silke, James Pasternak, Penelope Gilliatt, Rui Nogueira and Francois Truchaud, Leo Braudy, Digby Diehl, and Scott Eyman
"We're in the age of the organization man, the planners," Jean Renoir says, in Louis Marcorelles's particularly rich "Conversation with Jean Renoir" (106), which first appeared in Sight and Sound (Spring 1962). Renoir affirms that he thinks place—in the form of climate and social rituals—is important but that there are things that are shared across national borders. Some of his comments seem at once observant, philosophical, and utterly personal: "The terrible thing about the cinema is the way it uses up everything. It exhausts ideas, stories, brands of stories, and suddenly it finds itself faced with a kind of gulf, a ditch across which it must leap to capture some new and absolutely unforeseen territory" (108). Renoir says that documentaries are important to the development of film directors (109), as work, as instruction, as revealers of reality. He is skeptical of absolute and abstract ideas. "You know, I can't believe in the general ideas, really I can't believe in them at all" (110), but "I do believe in absolute human qualities" (110), he states. (Such an assertion would explain why his work can be ambiguous or complex, more suggestive than conclusive, more honest and understanding than crudely damning.) Renoir says that "everyone really only makes one film in his life, and then he breaks it up into fragments and makes it again, with just a few little variations each time" (113). Such honesty is quite nearly shocking—it is certainly refreshing. Renoir, who seems a truth-teller in film and life, claims that directors in the early days of film used to know more—used to have to know more—about filmmaking; and that "the artisan has given way to the artist. And this is something to regret, because great art is made by artisans and not by artists" (116). Renoir's long life and career gave him perspective. About the film critic Andre Bazin, Renoir says: "He had a kind of vision of the world shaped by the cinema, and what he wrote went beyond criticism. In fact the criticism was secondary, and I think this is true of most really good critics" (118). About French New Wave films, Renoir says that they represented the time in which they were made, that they embodied the facts and spirit of that time.
Ego and fear are both banished in the affable presence of Jean Renoir, says writer James R. Silke (Cinema, February 1964), in the article entitled "Jean Renoir on Love, Hollywood, Authors and Critics." Renoir says, simply, that he loves good reviews and hates bad reviews (it's hard not to laugh at the recognizable honesty in that); and he declares that the ideas and values that used to inspire and unite a society are not what they used to be—"the general ideas have become too weak" (123) and "the salvation of the world is the human being" (123). Interestingly, the painter's son says that abstract art is an attempt to reach the public directly without a subject standing between artist and viewers. (He recognizes that the subject is simply what usually provides the excuse for a conversation between artist and audience to take place.) Renoir sees that in the film industry there is a drive toward an obvious kind of perfection, toward artifice. "We have to believe not in perfection but in greatness," he says (125). He admires Hollywood westerns for their specific character types and situations and French New Wave directors for their individuality. Yet, for all the affirmations he is willing to make, he resists a certain comfort, a certain easy accomplishment. Renoir says "I don't believe that in life anything is on purpose" (130) and "I believe that intelligence without instinct doesn't give any results" (130). Renoir, who calls filmmaking a confession and a conversation, tells James Silke that he likes Truffaut, Fellini, Rossellini. He moves from the world of film to the larger social world, always seeing the connections (no surprise, as he had chosen to make The Rules of the Game as he did because of what was happening in the world, because of the betrayed relationships and values). Renoir says he thinks that the first world war was about democracy, about the rescue of humanity, but the second was all a misunderstanding (which nearly sounds like a joke: or, more precisely, an absurdity). The second world war may have been more about being against something than for something, with conflicts built on questionable assumptions.
Memory is invoked in any long career. Visitors arrive wanting to hear about the heroic times (had that not been the case, these Renoir interviews would not exist). Renoir recalls his appreciation for the introduction of sound to filmmaking in the early part of the century: as human beings could be expressive in a cry or a whisper, not merely dialogue, he says in "Jean Renoir: Interview" by James D. Pasternak, an interview conducted in 1964, a piece—it was published in The Image Maker, edited by Ron Henderson, from John Knox Press in 1971—that ranges over different subjects: realistic film dialogue, weak and strong directors, Renoir's film heroes (Charlie Chaplin, Erich von Stroheim, and David Wark Griffith), the use of motifs, improvisation, artistic stages, religion and Puritanism, achieving the universal through the particular, American film, and posterity. Renoir says, "After all, what's the main thing great men can do for us? It is to remove what is hiding reality" (140). He admires the efficiency of Hollywood but not the fact that only young directors seem to be allowed their heads and hearts, in a world in which experience is increasingly compartmentalized, now that religion no longer plays the unifying role it had. (Renoir does see the lingering aspect of religion in Bergman's work; and he admires Bergman for his art and his financial stability.) Regarding American film Renoir says, "You have to study American society to understand it, and to do what an author should do—to absorb facts, to digest them, and to give them back with a certain order, with a certain style, a mature style. What is art? It is the marriage of the personality of the author and of the stuff he observed" (146). He thinks poor people should be the subject of American films—that the poor man is a more demanding subject than the rich man.
The piece, "The Ruler of the Game," by film critic Penelope Gilliatt, with its play on Jean Renoir's famous film title, delineates an intimate 1968 visit Gilliatt makes to Renoir's Paris apartment, and in it are revealed Renoir's humor, attention to detail, morality, funding problems, sense of human psychology, and aesthetic view of contemporary culture. (The article was published in the 1975 McGraw-Hill book Jean Renoir: Essays, Conversations, Reviews.) Renoir thought that the terror of the times, the impending war, gave his work on The Rules of the Game a "compass of disquiet" (153). About life as a man and worker, Renoir states "One doesn't change or evolve alone" (154). "I suppose I really believe work and life are one, as the Hindus do" (158). "It is practically the only question of the age, this question of primitivism and how it can be sustained in the face of sophistication" (164). He thinks sophisticated technique has nearly destroyed the movies. Renoir says that maybe people want—and maybe always have wanted—to make ugly things and sophisticated technique finally allows it (164). (It seems a crazy statement until one considers the various forms of modern art and culture around us, the deconstructions and deformations that are prized.) Renoir says, "Producers want me to make the pictures I made twenty years ago. Now I am someone else. I have gone away from where they think I am" (168), words that any artist who has known success might echo.
Astutely, Renoir says that language is a problem when making films about outcasts and pariahs: language expresses who they are, and without access to that language, the film is false, in "Interview with Jean Renoir" by Rui Nogueira & Francois Truchaud (Sight and Sound, Spring 1968). He affirms the international questioning of capitalism and success taking place in 1968. (It is fascinating to have his view of the world at that momentous time, a time of hope and trouble, a time that has its fortieth anniversary in 2008.) Renoir seems nearly a Buddha of film, a man with wise eyes; and, sometimes, it can be hard to know whether to laugh or to cry when considering his words—and simple acceptance may be the shrewdest response. Renoir says, "The day they can reproduce nature exactly, there will be no more cinema" (175). In The Rules of the Game, which was not well-received at first, the aviator is too pure and passionate, and does not belong in the society in which he enters, Renoir declares (his inability to live there could be read as the film's indictment; but elsewhere, Renoir has described the chateau owner, La Chesnaye, in the film as someone he has admiration for). "The public likes what already exists, but I dreamed of showing things which didn't exist before me" (180). "We are surrounded by cliché. We believe that life is what we are told. Not at all. Life is something very different" (180). "The danger is that of finding yourself confronted with answers which are not your own, answers you didn't have to work to find" (181). About The Rules of the Game: "I didn't shoot La Regle du Jeu with the idea of being a revolutionary. It was a big surprise and a bad one" (183).
Jean Renoir is the lion in winter—Jean Renoir acknowledges some of the changes that come with age, such as memory loss, though to the interviewer Renoir still seems vital and quick, in "Renoir at Home: Interview" by Leo Braudy, a 1970 interview (Film Quarterly, Fall 1996). Renoir recalls selling some of his father's work out of necessity, some of which he has kept and still enjoys, without sentimentality; and Renoir notes his own taste seems to have prevented the consistent success of his film work. He says that the 1939 war was "a war of jails, a war of propaganda, a war of cruelty" (189); and that people were smaller then, less heroic, than they were during the first world war. He reflects on heroism: "Today it would be a good thing to have more heroes" (190), though he acknowledges, "There's always a kind of inhumanity about heroism" (190). He calls Orson Welles "a great creator" (191), one whose "fight against the cliché" is why "he has so much financial trouble" (191). (That may be a way of explaining aspects of Renoir's own career.) Renoir says he is attracted to human complexity: "I'm terribly attracted by what seems unusual but difficult to understand, not difficult because of the plot but because of the complexity of the characters" (191). Renoir considers the twentieth century a century of compromises, an age of boundaries and limits. (Reviewing the work of Renoir's interviewer Leo Braudy—Jean Renoir: The World of His Films—in Cinema Journal, Spring 1974, pages 58-63, the critic William Gilcher commended Braudy's concern with Renoir's themes, and his dismissal of irrelevant critical attitudes, yet faulted Braudy's literary concerns, his inattention to the visual.)
The "Q&A: Jean Renoir" by Digby Diehl, from the Los Angeles Times West Magazine, April 1972, is made better by the writer's not being afraid to make conclusive comments about Jean Renoir and his work. Diehl commends Renoir rich, influential philosophical approach, his "personal artistic vision," "humanistic expression," and calls him a "painter of light" (194), mentioning the themes of liberty and freedom and the futility of war in The Grand Illusion. Renoir is Renoir: disapproving about the film industry: "Today most directors have nothing to say" (195-196). (But, in 1972, weren't there interesting films being made and/or seen in America—Boxcar Bertha, Cabaret, Comeback Charleston Blue, The Godfather, The Heartbreak Kid, Lady Sings the Blues, Play It Again Sam, Sounder, Up the Sandbox, among them; and internationally: The Emigrants and Last Tango in Paris and Solyaris/Solaris—well, yes, there were some, but they were not being made by Jean Renoir.) "Creativity is a meeting, a conversation," he asserts (196); and it was a conversation he was being prohibited from having. "To be able to make a film is a terrible fight, because you have to convince so many people and you quickly become tired of convincing people" (202). Renoir was inclined to think, and he had more time to do it, as these thoughts suggest: "I believe that film and books and paintings are necessities because they are representations of life" (204). "I believe that the way to be happy is to create" (206). (In his later years, he wrote several novels.) "The essential artist takes a narrow little world and makes it an enormous world. The artistic questions are just life questions" (207).
There was a perceptible love of his subjects in painter Pierre Auguste Renoir's work, states the writer Scott Eyman (Focus on Film, Autumn 1975), in "Renoir at 80"; and it is the kind of love of humanity that many have seen in Jean Renoir's work. Reading Eyman's interview, it seems that different kinds of perfection were in contention in Jean Renoir's film work: a personal idea of perfection versus an industry's idea of perfection, one involved presenting the inner life and the other involved manipulation of exteriors. Renoir talks about film reception, the expectation of artistic repetition and the assumption of standard styles, and his own concern for land, realism, lyricism, and contradiction—and resistance to certain kinds of revelation. "Perhaps people see films to see how they would like to react, not how they actually do," he says (212); and "life is different from the movies, you know" (212). The themes of this interview and the ones that preceded it are important and interesting still, as is Jean Renoir's work; and amid so much clarity, it is easy to wonder, Was Renoir complex or was he simple? Was he a complex man who translated his complexity into simple terms, for the understanding of others? Was he a complex man who articulated complexity in all its nuances so that they were perceptible to all? Was he complex and simple?
Miss Kael and Jean Renoir
The French director and the American film critic Pauline Kael were warm friends. In the May 2000 Pauline Kael commentary on Jean Renoir—recorded for an intended film essay by Michael Almereyda, and later transcribed—Pauline Kael (interviewed by Almereyda, David Edelstein, and Elvis Mitchell) recounts that relationship and her response to Jean Renoir's work. It is a fascinating piece, almost as fascinating as any she has written. (I have read Kael but never heard her speak in the flesh, but here, as in much of her work, I can hear her voice: it is honest and generous, sympathetic and witty.) Published in the 2004 Faber and Faber journal Projections, with nice black-and-white photographs of Renoir and Kael and of scenes from Renoir's films, the commentary is a reason to be grateful for both Renoir and Kael all over again. Pauline Kael, while running a film repertory theater (1955-1960), had written about Renoir's work, someone sent those articles to him, and he visited her at home—and they immediately hugged each other. (She showed him around her house, which had scenes from his films painted on some of the walls: "The entrance had the patterns—the sand paintings—from The River, and my daughter's bedroom had the designs from Anna Magnani's skirts in The Golden Coach patterned on the walls," she states; 112) Renoir's son was teaching in Berkeley, says Kael, as would Jean Renoir. "He worked in Berkeley for a year, writing a play and then staging it. The play was Carola," says Kael, adding, "He would come over in the afternoon, and we'd talk into the evening" (112). Pauline Kael, who cooked for him (and also shared her meals with theater staff), also describes Renoir's nice Beverly Hills house, and how protective Renoir's wife Dido (Freire) Renoir could be, and the conversations Kael had with the director: "He talked a lot about young film-makers and about what he'd wanted to do as a young man. There was one thing about him that always bewildered me in a man of his stature and ability: he wanted so badly to be beloved by the young that he praised the films of the young even though he often hadn't seen them" (113). It is a view of an unexpected insecurity or vulnerability. (She acknowledges, later, that Renoir's response to youth may have been defensive, strategic, as the young are often responsible for the destruction of the reputation of the artists who came before them. It is also possible that Renoir wanted to be encouraging, knowing how much artists need that. All these factors may be true.) However, Kael herself judges some of Renoir's later film work as poor, as something she had to be careful about in conversation. (At one point, she says Renoir described some of his television work as little movies, so he may have known the limitation of what he was doing.) It must have been an interesting dynamic, as Kael says, "Renoir is probably the greatest director of them all. I realize that he's the director that I use as a point of reference when I compare other directors, when I raise what their failures and their successes are. He's the one I say they've almost made it to, or they've been affected by, and I tend to like people who have some relationship to him. I mean, Satyajit Ray, Godard, Truffaut" (114-115).
Pauline Kael showed Renoir's The Rules of the Game at her home for a small audience of thirty to forty people ("I fell off my chair"; 117); and later showed The River for large crowds in the theater she ran. "Renoir never tells you how to feel, and that's maybe the basic difference between a hack and a great film-maker," she says (117); and "There's a sense of freedom in Renoir's films, which directors rarely achieve" (118). Her reservations about his work in the United States suggest something about his grasp, or lack of, regarding the American scene: she finds something questionable about the emotional tones in The Southerner; and found Diary of a Chambermaid fun, but not great, and adds, "Some of Renoir's American films are great fun, but they're not American" (121). (To put that in context, Kael had found The River rather stiff, though she recognized the beauty it held.) Kael also says something that confirms Renoir's many statements about his limited regard for the intellect: "He had started practically with the beginning of movies, making movies that starred his then wife, Catherine Hessling, and he made some extraordinary short films that were all feeling. They didn't need dialogue, they didn't need sound; the feeling in them was so strong that you were simply carried along visually" (123). Renoir seems to have trusted emotion to an unusual degree. (There is, of course, more to him than that, but I have no problem giving Miss Kael the last words, for now, on Jean Renoir.) Pauline Kael—who likes Boudu Saved from Downing, The Golden Coach, The Lower Depths, as well as the works that all mention, such as The Grand Illusion and The Rules of the Game—talks about the egalitarian view of people Renoir's films present; and, noting Renoir's happiness with his wife Dido and the pleasure he took in sharing his work, Pauline Kael, before referring to some of her own published reviews of Jean Renoir's work, says, "Renoir was blessed by that plainness and simplicity—which we should all be blessed with, but aren't."