Books about Directors: Five Came Back and Fred Zinnemann and the Cinema of Resistance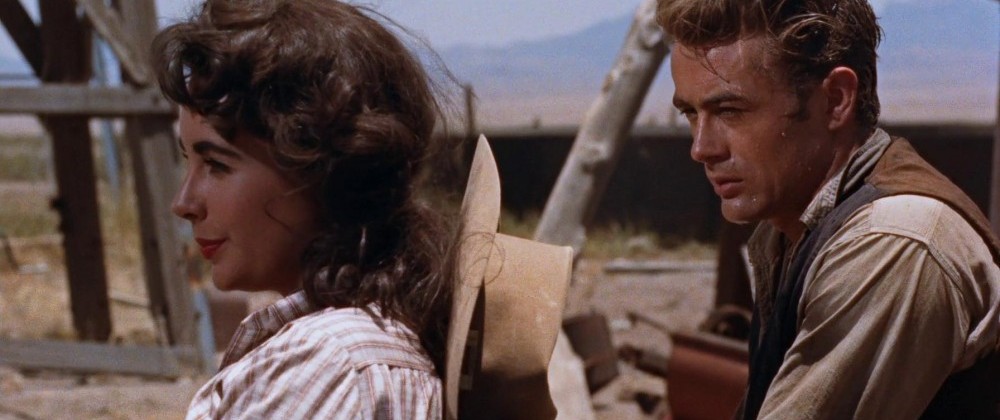 Five Came Back: A Story of Hollywood and the Second World War II
By Mark Harris
New York, The Penguin Press, 2014. ISBN 978-1-59420-430-2. 511 pp. $29.95 US. $34.95 Canada. Cloth
Fred Zinnemann and the Cinema of Resistance
By J.E. Smyth
Jackson, Mississippi, University of Mississippi Press, 2014. ISBN 978-1-61703-964-5. 317 pp. $60. Cloth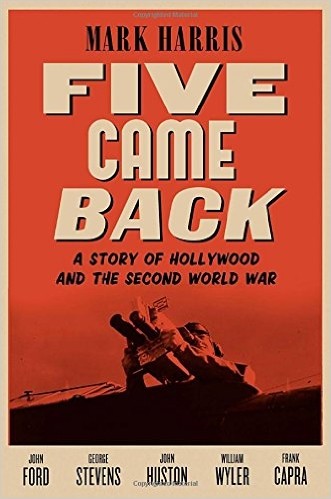 You may have noticed that when _Offscreen_'s editor Donato Totaro introduced previous pieces of mine for the journal, he makes the point of mentioning that my major interest in film history is in screenwriting. Therefore we figured it would entertain our readers if you caught me praising two books about…directors.
Harris's book you have probably heard about. It has been heavily promoted and even popped up on a best seller list or two. Harris is the previous author of the excellent Pictures at a Revolution: Five Movies and the Birth of the New Hollywood (2008), in which he looks at the five films nominated for the Best Picture Academy Award for 1967 and what they told us about the business. His research was very impressive, and he even mentioned screenwriters, always a good sign. Five seems to be Harris's lucky number, since in the new book he is writing about five major Hollywood directors (Ford, Capra, Huston, Wyler, and George Stevens) and the work they did for the government during World War II. The research again is staggering, and the book is almost as good as its predecessor. Almost as good only because he avoids screenwriters more than he does in the earlier one.
Harris focuses on the character of the five directors, and he uses not only the official reports, but particularly their letters home to their wives and families. The men you read about here are not the Titans of Filmmaking you get in a lot of auteurist trash, but human beings with all kinds of strengths and flaws. The difference between Ford's bluster in interviews and his letters to his wife is revealing. Harris makes it clear that Ford, Capra and Huston lied through their teeth, particularly in their interviews and memoirs. I love Harris's' tracing of Ford's versions of shooting The Battle of Midway (1942) from his first accounts, which mention all the others who worked on it to his later versions in which he shot it all by himself. Capra had more ideas for films than the Army knew what to do with, and while the Army did not let him do many of them, he ended up making more, and more influential, films than the others. Huston put up a brave front, but he got scared when he was fired on by the Germans at San Pietro, and he ran away, cursing his assistant in anti-Semitic terms. In Hollywood Ford was known to go off drinking between pictures, but in Europe after D-Day, there was no between pictures, and a particularly bad drinking spree in France got him sent back to the States, where he made They Were Expendable, probably a better use of his particular talents.
Harris has not only looked at the documents, but other sources. I taught a History of Documentary Film class for nearly forty years at Los Angeles City College, where we watched and discussed many of the films Harris writes about. I have heard several inconclusive claims that Huston had staged much of San Pietro (1945), but Harris looked at all the footage Huston shot and confirms it was all staged. Huston and his editor were careful to select the shots that looked least staged. I am sorry that Harris did not get into the making of the first of the Capra Why We Fight films, Prelude to War (1942), in the same kind of detail. I would love to see an annotated shot list of where all the footage in that film is from.
I am not the only reviewer to point out that Harris does not extend his look at the men's post-war as deeply as he could. He does a very good job on Wyler's The Best Years of Our Lives (1946), but mentions Stevens's Giant (1956) only once it passing. Giant has always seemed to me Stevens's attempt to deal with American racism after viewing the remains of the Holocaust in Europe. What Harris does give us is a great look at five talented filmmakers in great depth and with great empathy. It almost makes you forget what sons-of-bitches some of them were.
Fred Zinnemann has always been a problem child for the auteurists. He directed, among others, High Noon (1952), From Here to Eternity (1953), The Nun's Story (1959), Day of the Jackal (1973), and Julia (1977). Andrew Sarris put him in the "Less than Meets the Eye" category in The American Cinema, along with Huston and Wyler. Sarris thought Zinnemann was good with actors, but that even his best work "revealed the superficiality of Zinnemann's personal commitment," and that Zinnemann's "true vocation remains the making of antimovies for antimoviegoers." Sarris also thought Zinnemann's filmmaking is not "outrageous" enough (Sarris, 169). Given Sarris's attitude, you can understand that while there have been by Smyth's count more than forty books on Hitchcock, more than forty on Welles , and more than thirty on Ford, there have been only four previous books on Zinnemann (Smyth, 239). Smyth is one of a breed of younger film historians who are not content to regurgitate the same old stuff about film history.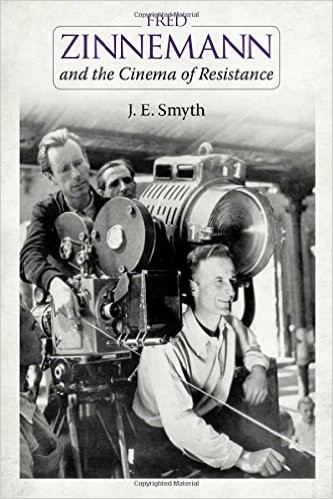 I became a fan of Zinnemann's work when I saw High Noon at the age of ten in 1952, two years before Truffaut even came up with the auteur theory. Sarris dismisses Zinnemann as a "realist," but that was what immediately impressed me about him. I had grown up watching both A and B westerns, and there was a basic seriousness about High Noon that was a change from the previous westerns. Zinnemann, as Smyth shows repeatedly, deals with the real world. Howard Hawks and John Wayne complained that a real western sheriff would never go around asking for help, conveniently forgetting all those posses lawmen put together in all those other westerns. Gary Cooper, who played the sheriff in High Noon, agreed with Zinnemann. Cooper's father had been a judge in Montana in the old west, and Cooper knew of many lawmen who asked for help. In more ways than one, Smyth demolishes the Hawks-Wayne view of the film (Smyth, 113-121).
Another element of Zinnemann's films that I came to understand and admire is that in all of his films, every character/performance has its own integrity. Each character is his or her own person, whether for good or bad. I first noticed it in one of Zinnemann's least successful movies, Behold a Pale Horse (1964), but then recognized it in every other film. In 2012 Smyth was doing research for the book in Los Angeles, and she curated a screening series of Zinnemann's films at the Getty Center. At one of them I happened to talk to Zinnemann's son Tim. He had not thought about that aspect of his father's films, but agreed it was so. We came to the conclusion that it probably came out of the elder Zinnemann's practice of talking to each actor in each scene individually rather than as part of the group. He probably got the results he did not so much by what he said as the attitude he had talking to the actors. You can get some sense of that in the archive material Smyth has discovered.
I came to appreciate Smyth's work in her first book, Reconstructing American Historical Cinema: From Cimarron to Citizen Kane (Smyth, 2006). In looking at American historical films from the 1930s, Smyth realized that it was mostly the screenwriters rather than the directors who were paying attention to the historical details in the film. In her 2010 book, Edna Ferber's Hollywood: American Fictions of Gender, Race, and History (Smyth, 2010) Smyth looked at the novelist and occasional screenwriter and her contributions to films. When she told me in 2012 she was writing a book on a director, I accused her of turning to the dark side of the force. I did allow as how if she felt she had to write about a director, Zinnemann was a perfect choice. He was not a fabulist either on or off screen, like some directors mentioned above.
He was a better choice for her than I had imagined. Smyth is very much an archive rat who is never happier than when going through the files. Zinnemann's archives are at the Herrick Library of the Motion Picture Academy. While Hitchcock's archives there are limited (Hitch conveniently leaves out drafts of scripts, so it appears the script did not appear until he waved his magic wand), Zinnemann's include everything. Zinnemann made meticulous notes about every detail of his films, and those notes disprove Sarris's claim that Zinnemann's films are not personal. Zinnemann, unlike the directors of many of the films Smyth wrote about in Reconstructing American Historical Cinema, was obsessed with history, particularly the history of the twentieth century. The Nun's Story is not just about a woman who leaves the convent, but also about the resistance to Nazism is Europe. The Day of the Jackal is very precise about the OAS and why they wanted to have De Gaulle killed.
The archival material is compelling. You will never again believe that producer Stanley Kramer took High Noon away from Zinnemann and "saved" the picture by reediting it. The details of what would become the film are all there in the script drafts and notes, as well as Zinnemann's shot lists of the various clocks he will need in the film. We tend to think of Audrey Hepburn as an ethereal sprite who just showed up in front of the camera, but there is great detail here on how much research and work Hepburn and Zinnemann did together on The Nun's Story. Sometimes Smyth gives us more of the historical background on a film's subject than we need, as in her chapter on Behold a Pale Horse, but mostly the balance is excellent, as in her chapters on The Nun's Story and Julia. Smyth is very good on how Zinnemann and others working on Julia came to realize that Lillian Hellman's "memoir" was almost completely fictional.
I got on Smyth's case two years ago when she said she did not intend to do any additional interviews. Since so much of what a director does is in the collaboration with the other artists, interviews would seem to be essential. In this case, the archival material gives us a vivid way Zinnemann worked with his cast and crew. Still, I did miss some sense of how the other artists felt about working with him. In discussions of the screenwriting process, Smyth gives us a picture of the effort, but we miss how the writers felt about it. In Pat McGilligan's Backstory 2, an interview with Stewart Stern, who wrote Theresa (1951), tells how demanding Zinnemann's could be with writers (McGilligan, 281-285).
When I started as a film historian in the late sixties, there was not the archival material available there is today, and I got into the business via doing oral history interviews with a variety of film artists. That is why I pushed Smyth towards interviews, but as both Harris and Smyth's excellent books show us, there is much to be done with good, old-fashioned (in the best sense) archival research. It also helps that both of them are terrific writers who organize staggering amounts of material into very readable books. Harris is a journalist who writes like one, and I mean that as a compliment. Smyth is an academic and does not write like one, and I mean that as a compliment as well.
Bibliography
Harris, Mark, Pictures at a Revolution: Five Movies and the Birth of the New Hollywood (2008). New York: The Penguin Press.
______ Five Came Back: A Story of Hollywood and the Second World War II (2014). New York: The Penguin Press.
Smyth, J.E., Reconstructing American Historical Cinema: From Cimarron to Citizen Kane ( 2006). Lexington, Ky: University Press of Kentucky.
______ Edna Ferber's Hollywood: American Fictions of Gender, Race, and History (2010). Austin, TX: University of Texas Press.
______ Fred Zinnemann and the Cinema of Resistance (2014). Jackson, MS: University Press of Mississippi.
McGilligan, Pat, Backstory 2: Interviews with Screenwriters of the 1940s and 1950s (1991). Berkeley: University of California Press.
Sarris, Andrew, The American Cinema: Directors and Directions 1929-1968 (1968). New York: E.P. Dutton.