GNER 19th Leeds International Film Festival
November 3-13, 2005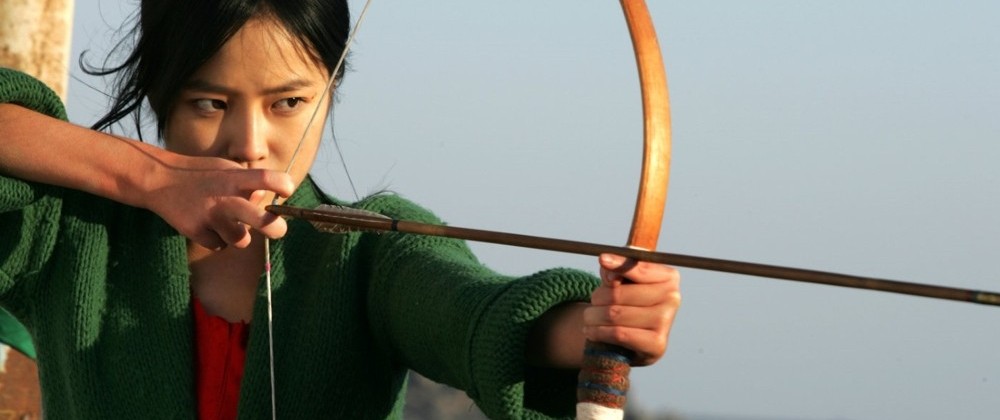 To visit Leeds with its Victorian architecture and range of arts institutions is always a pleasure, though this year my visit was tinged with sadness. The Lounge cinema in Headingley which housed the Leeds International Film Festival in its early years has closed. The event has expanded and moved several times since then. Today it is centred on the Vue multiplex in the city centre, along with the nearby art gallery, library and Leeds Metropolitan University film school. Among the more distant satellite venues is the Hyde Park Picture House. Make a point of visiting this gem hidden in the inner suburbs if only to experience what a local cinema was like half a century ago. The problem of screening films across several sites is that you need running shoes or a fast car to get to your next venue on time.
The scope of the festival is ambitious. Over eleven days more than 360 films are screened. The sections as they have evolved are the official selection of new releases, the fringe, UK film week, a retrospective season (this year's chosen director is Francesco Rosi) and "fanomenon." The latter is a celebration of fantasy films, often from the Far East but increasingly from Europe, which are screened at the Hyde Park Picture House in the heart of student country where they find an enthusiastic audience. An additional section for 2005 looks at how found footage has been used to construct new films. The festival is also committed to providing a showcase for documentary and short films, both of which have proved increasingly popular with audiences. An innovation for 2005 is a daily news sheet. Produced by aspiring film journalists, Film Daily provides updated information together with interviews and reviews.
An unacknowledged theme running through the festival is how the documentary and the feature film are defined. The feature director has to tell a story; the documentary director has to present facts to maximum advantage. The tasks are distinct, yet several of the features have political themes, while documentaries are often held together by dramatised sequences. The Golden Owl Competition for first directors includes films from both sides of the divide. Pity the jury which has to decide between them.
Audiences are encouraged to rate each film. The top five features by this measure are Merry Christmas (dir. Christian Carion, France/Germany/UK/Belgium/Romania, 2005), The Constant Gardener (dir. Fernando Meirelles, USA/UK, 2005), A Cock and Bull Story (dir. Michael Winterbottom, UK, 2005), Adam's Apples (dir. Anders Thomas Jensen, Denmark, 2004) and Mrs Henderson Presents (dir. Stephen Frears, UK 2005). The bias towards English language films has yet to be overcome.
Merry Christmas dramatises the events of Christmas 1914, when troops on both sides held an informal truce. As so often in films about the First World War the problem is finding anything new to say about the horrors of life in the trenches. Carion opts for a sanitised approach of following individual heartwarming stories, which reduces the war to an unpleasant backdrop. This nostalgia characterises recent French films about the Second World War such as Bon Voyage (dir. Jean-Paul Rappeneau, 2003) and Strange Gardens (dir. Jean Becker, 2003). Reality seems too hard to confront. In Merry Christmas a Frenchman carries his alarm clock into battle; inevitably it deflects a bullet and saves his life. A French officer's pregnant wife lives in territory overrun by the Germans; he hears news of her from his German counterpart. Most ludicrously of all a Danish opera singer follows her lover to the trenches, where the couple serenade the troops of both sides before surrendering to the British in order to remain together. Ian Richardson introduces some much-needed astringency into the proceedings with his portrayal of a British bishop who proclaims the troops' divine mission to kill Germans. I find this a distasteful film, but I am in the minority. Nor can I share the general enthusiasm for The Constant Gardener, the story of a campaigner who takes on the drug companies in Africa against the wishes of her diplomat husband and pays with her life. There is screen chemistry aplenty between Ralph Fiennes and Rachel Weisz, but flashy editing and the clichéd characterisation of the villains detract from the story. The air of high-level corruption and the contrast between the London scenes and those in Africa recall Antonioni's The Passenger (1975), except that Antonioni takes a measured pace and employs a measure of subtlety which eludes Meirelles.
A Cock and Bull Story is not so much an attempt to film Sterne's Tristam Shandy as a cautionary tale of egos clashing during filming. This is a genuinely funny film from the eclectic Michael Winterbottom and a welcome return to form for Steve Coogan, whose recent work has been disappointing. Mrs Henderson Presents comes perilously close to being a stock backstage drama, but it is a film of considerable charm. In large part this is due to Judi Dench as the rich widow who buys a theatre. Bob Hoskins playing opposite her seems mannered by comparison. Adam's Apples defies genres. It promises Scandinavian gloom as a released prisoner Gunnar is discharged into the care of an eccentric vicar, but soon spins into black comedy and the surreal as Gunnar repeatedly attacks the vicar, who shows more concern that Gunnar should complete his appointed task of baking an apple pie. A genuinely eccentric film which could become a cult classic.
Among other new releases two deserve honourable mention. Hidden (dir. Michael Haneke, France/Austria/Germany, 2005) is an enigmatic piece. A professional Parisian couple (Daniel Auteil and Juliette Binoche) receive videotapes of their home, along with what appear to be a child's drawings. Their ordered existence unravels and the husband's childhood misdeeds come back to haunt him. The dissection of a marriage under strain is arguably more interesting than resolving the mystery of who sent the tapes. Either way, don't expect easy answers. Proof (dir. John Madden, USA, 2005) is the best American offering on display. (All right, Madden and Anthony Hopkins are British, but that's by the way). Gwyneth Paltrow faces the future alone after the death of her father (Hopkins), a mathematician whom she nursed when he was overtaken by mental illness. A postgraduate student helps to sort through her father's papers. He discovers a mathematical proof, but is it the work of the father or has the daughter produced it as she claims? The work's stage origins show rather too obviously and Hopkins gives his standard performance, but this is an intelligent chamber piece, beautifully acted by Paltrow who previously worked with Madden on Shakespeare in Love. It is good to see that she has not been lured into the standard fare of Hollywood blockbusters.
For me two films stand out. The festival has long espoused Kim Ki-Duk, who has achieved a growing following. In The Bow (South Korea/Japan 2005) an old fisherman lives on a boat with a teenage girl who is to be his bride. He uses the bow to intimidate visiting fisherman and to tell fortunes (he shoots arrows at a painting as the girl swings serenely in front of the target). The bow doubles as a music instrument, which accompanies much of the action in place of dialogue, giving the film its balletic quality. All is well until the girl is attracted to a young man on one of the fishing parties; then the tragedy unfolds. This is an outwardly simple work which has the quality of myth. And it is mesmerising. Seek it out and you will not be disappointed. By comparison The Death of Mr Lazarescu (dir. Cristi Puiu, Romania, 2005) is naturalistic, though the premise is equally simple. A dying alcoholic is ferried from hospital to hospital in search of treatment, accompanied by an increasingly frustrated and despairing nurse. At first sight this could be an episode of a hospital soap. What lifts it to another level is the nurse's dogged determination to do her best for her patient. Their travels become both an odyssey and an indictment of health service provision applicable to many countries. Doctors disagree on the diagnosis. Professional status overrides the needs of the patient as the nurse discovers when she attempts to argue with a doctor (not for nothing is medicine the archetypal profession). Anybody who is ill must hope for such an advocate. In this world of overworked and under-resourced medics, human frailty is exposed with appropriately clinical precision. Perhaps bureaucratic medical systems militate against compassion; this film argues for something better and turns the argument into persuasive drama. Two and a half hours may seem overlong for such a simple story, but it is hard to find a single shot which does not contribute to the whole.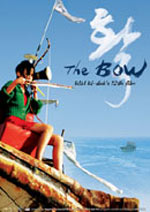 For a small but faithful company the Rosi retrospective was a highlight of the festival. The season is due to be repeated in London and Edinburgh. Following the work of one director provides an opportunity to watch an evolving talent and to appreciate his recurring concerns. Rosi's career divides into three periods —the early neo-realist films, the politically engaged films of the sixties and seventies which made his name and the later, more commercial literary adaptations— but power, religion, the community and the family thread through his work. In the neo-realist The Challenge (1958) Vito takes on the Neapolitan Mafia and is killed for his pains on his wedding day. The Magliari (1959) looks at Italians drawn into the black economy in Germany. Once again an older generation provides controlling figures. Rosi's greatest films are probably Illustrious Corpses (1976) and Christ Stopped at Eboli (1979). The enemy in Illustrious Corpses resides in the higher echelons of power. This is also a feature of The Mattei Case (1972), a dramatisation of real events in which an industrialist takes on American companies and dies in an air crash. Here it is not clear whether Mattei is a villain as well as a victim. There is a similar moral ambiguity about Christ Stopped at Eboli, in which a doctor is exiled to a remote village during the fascist era and is drawn into village life. It is the priest, a figure of scorn and another outsider banished there after a paedophile scandal, who speaks out against vested interests, while the doctor remains silent and is allowed to return home. Which is the man of principle? Hands Over the City (1963), an attack on local government corruption in Naples, was conceived as a documentary. Clips of this and other Rosi films appear in the rarely-seen Neopolitan Diary (1992) which is about making a documentary and sums up the director's bleak philosophy. Three Brothers (1981), Chronicle of a Death Foretold (1987) and The Truce (1995) involve men going back to their previous life and not being able to free themselves from the past. In The Three Brothers the siblings meet after the death of their mother. Chronicle of a Death Foretold is adapted from the novel by Gabriel Garcia Marquez and concerns a doctor returning to the scene of an honour killing. In The Truce John Turturro returns from Auschwitz in an adaptation of Primo Levi's The Reawakening which feels a little too compressed. The oddities in Rosi's output are Cinderella: Italian Style (1967) and Many Wars Ago (1970). Cinderella is unusual for Rosi in having a woman in a central role. Sophia Loren at her most beautiful is the film's main attraction, though women might prefer her co-star Omar Sharif. You find yourself searching for a political message even in this confection. Many Wars Ago focuses on an exhausted and mutinous Italian unit in the First World War and is Rosi's only war film —the notion of lions led by donkeys has currency in Italy as well as Britain. The final scene is the execution of a junior officer who dares to question orders. In all Rosi's works the dark underbelly of a traditional society, usually Italian society, is exposed. He offers no hope that things will improve.
As well as taking short films from around the world, the festival supports work made locally. The standard of contenders for the Yorkshire Short Film Award was generally high. My own favourites were Layla (dir. David Aspiral, 2005), a horror comedy involving a door-to-door salesman who enters the world of an ex-circus freak and A Street Named Humber (dir. Esther Johnson, 2004), an elegy on a Hull street market which in an understated way questions the price of inner city regeneration. Among the work from the Leeds Metropolitan University film school several films linger in the memory. The Smell (dir. Adrian Larkin, 2004) is the intriguing study of a Korean girl whose life is governed by her obsession with smells. Good Night (dir. Chun Sun-Young) follows a student whose night job in a care home brings her to breaking point. Farewell Charlie Power (dir. Marco Fuchs) was shown last year to considerable audience acclaim and is the funny and poignant story of a young man whose attempts to please his mother always end in disaster. The market for short films is depressingly small, but they make useful calling cards for aspiring directors.
I managed to see few of the documentaries, but one which is released at an appropriate moment is Sir! No Sir! (dir. David Zeiger, USA, 2005). Zeiger interviews American servicemen who stood out against their country's policies in Vietnam. Over half a million men and women disobeyed orders in what the military described as a 'loss of morale'. None of the survivors interviewed regrets standing out against the authorities. The Vietnam War is a rare case in which the losers have written the history. A new generation needs reminding that there is also an unofficial history.
The closing film I Am Cuba (dir. Mikheil Kalatozishvili, USSR/Cuba, 1964) highlights the problem of how the documentary and the feature should be distinguished. As propaganda the film proved unsuitable and disappeared from circulation until it was championed by Scorsese and Coppola in the 1990s. The new print used for the screening was partly funded by the festival. A series of dramatised sequences such as American sailors intimidating a Cuban girl, a tenant farmer being dispossessed and a young Cuban joining the revolution each begin with the phrase 'Soy Cuba' (I am Cuba). The American characters are stereotyped and the stories hold few surprises. What comes across is the belief in revolution and its price. Aside from the historical perspective the attraction for today's viewer is the photography. Few film-makers have risked so many long takes. In one bravura shot the camera tracks across a cigar factory, crosses a third-floor balcony and from the same level follows the protestors as they surge along the street below. The effect is dazzling, but I could not rid myself of the lingering doubt whether technique should take precedence over content.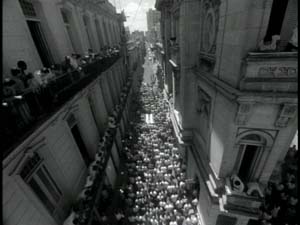 I am Cuba
One Film Daily interview is with Sean Hogan, whose first feature Lie Still had its UK premiere at the festival. Hogan considers festivals like Leeds to be 'absolutely invaluable' for promoting independent films which do not interest larger events. The Leeds festival also demonstrates that there is a demand for intelligent and adventurous cinema outside the metropolis. Attendances seemed higher this year, the exception being the Rosi retrospective. Perhaps this is inevitable for afternoon screenings, though worryingly the audience for Rosi was mainly middle aged or elderly. Film is destined to be an ephemeral art if only the new is accepted. With four universities in West Yorkshire, cinema's heritage should find a ready audience. Seminars and symposia are missing from this year's programme, presumably because of difficulties in organisation and poor attendances in previous years. Building more links with educational institutions can be time-consuming, but it is essential for our cultural health. Leeds has been enlightened enough to mount a year-round programme of challenging cinema. Long may it last as a way of stimulating interest in film at a time when the government displays scant interest.