Writer and filmmaker Kathleen Collins (Losing Ground): An Appreciation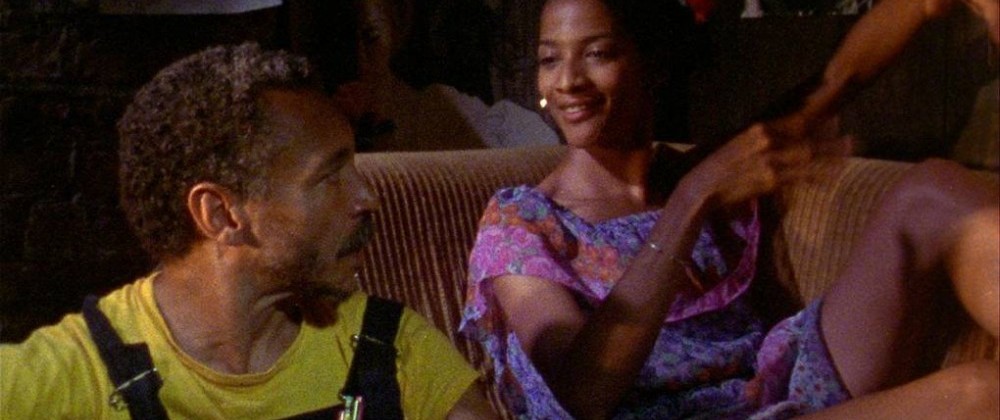 Kathleen Collins, a filmmaker affirming complex humanity and philosophy
Writer and filmmaker Kathleen Collins affirmed African-American art, thought, and politics; however, Collins wanted to claim her full humanity, to explore her own curiosity, and to fulfill her truest potential, beyond categories; and her films and literature attest to that complexity, to the wholeness of her integrity. Losing Ground (1982), a film of elegance and sensitivity and wit written by Kathleen Collins and photographed by Ronald K. Gray, starring Seret Scott as the philosophy professor Sara and actor-director Bill Gunn (Ganja & Hess) as the abstract painter Victor, is an intimate and intelligent film, important and rare: the motion picture focuses on female responsibility and male prerogative, marriage and infidelity, reason and ecstasy, and artistic independence and professional acclaim. In Losing Ground, arguably a great film, the philosophy professor Sara, who lectures on existentialism and researches energy as central to life and pleasure, and her abstract painter husband, Victor, himself a sensualist, flirt, and a bit of a trickster, rent for the summer a house in upstate New York, a Hudson Valley Victorian house in a Puerto Rican neighborhood. The neighborhood and house are where Victor thinks he can work (there, his painting becomes figurative), although the local library does not contain all the materials Sara requires for her own rigorous research. Sara (Seret Scott) has been contemplating the necessity of imposing meaning and purpose on a human existence occurring in an absurd universe; and Sara feels the excitement of her meditation, teaching, and writing, but desires a more vital experience of pleasure, one not confined to work or marriage.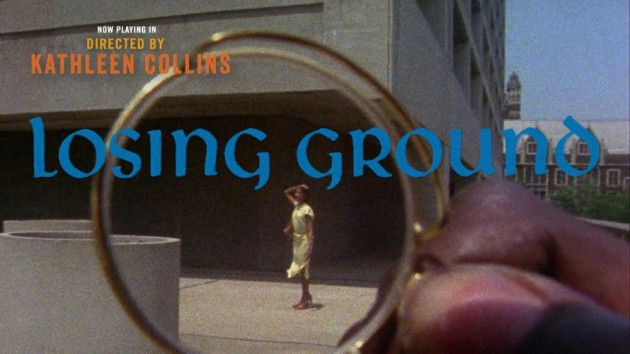 Sara seems to want a sensuality that infuses all of her life, what her husband Victor (Bill Gunn) seems to have; and his way of being, as expressed in his work, gains reward when Victor sells a painting to a museum, the Louvre, which signifies respect, permanence, value. In the Hudson Valley during the summer, Victor flirts with a local woman, young and vivacious; and in summer one of Sara's students invites Sara, who still needs a research facility, back to the city to be a part of his film, inspired by the old "Frankie and Johnny" story of love, jealousy, and violence. Sara, then, too, engages in her own flirtation, one with the student film's lead actor, who is her student's debonair uncle (and Victor, a bit of a narcissist, seems jealous of the flirtation of others). Sara, by bringing her genuine experience—curiosity, desire, anger—to her performance in the "Frankie and Johnny" film achieves, witnessed by Victor, a certain transformation and transcendence. Losing Ground allows its characters complexity, ordinary and exceptional complexity.
The New Yorker magazine's cinema critic Richard Brody, in his appreciation of the revival of Losing Ground (1982), commentary online January 1, 2015 and published in the print edition February 9, 2015, "Lost and Found," captured the film's delicate thoughtfulness when Brody wrote that "Collins's calm, analytical compositions, with their bright colors and lambent light, form lyrical tableaux that highlight the actors' vulnerable intimacy. Scott's taut, balletic poise lends Sara's crisis a quiet agony, and Gunn (who died in 1989) is aptly persuasive in the role of a determined artist: he, too, was a great director," and, Richard Brody wrote, "Voice-over recitations of an essay of Sara's about the roots of art in ecstatic experience illuminate both the character's philosophical energy and Collins's artistic quest. She films with a transformative simplicity, reminiscent of the style of Roberto Rossellini, unfolding daily activities with forthright beauty and didactic clarity. The film-within-a-film sequences in which Sara dances are among the best musical numbers in the modern cinema." Another reviewer, this one writing a few years later for a competing publication, New York magazine, essayist Angelica Jade Bastien, wrote an enthused response that appeared online February 20, 2018, in which Bastien said, "It's especially wondrous watching Seret Scott's lead performance. When we first meet her she's tightly wound, intensely focused. But as she confronts the subtle yet profound erosion of her marriage, she slowly unfurls, revealing the hidden depths and roiling emotions of her character. Through Collins's direction, and the dynamic performances of the leads, subtle moments—a downcast gaze, a first kiss in front of the camera, an invitation—brim with complexity and contradictions."
Kathleen Conwell Collins Prettyman was a filmmaker, playwright, short story writer, educator, and civil rights activist. Kathleen Conwell was born in 1942 Jersey City, and her mother had grown up in a mixed-race community, and Kathleen's father was a school principal and state legislator, reputedly the state's first black assemblyman. Kathleen Conwell was a gifted student at Lincoln High, part of the honors society and a contributor to the school paper and yearbook, graduating in 1959; and Kathleen attended and graduated in 1963 from Skidmore College, where she studied philosophy and religion, before attending, through Middlebury, the Sorbonne in Paris for graduate study, beginning with an interest in French literature, in Andre Breton and the surrealists, but ending with a doctorate in French cinema. Kathleen Conwell Collins Prettyman (the last two names acquired through two marriages), understood the necessity of responding to adverse cultural and political practices and rhetoric, but she thought that images of absolute saintliness, like images of absolute sinfulness, were inhuman. She was interested in Africa, where she worked for a time in 1961 (one report says Kathleen met her first husband Douglas Collins there, another that they met in Paris); Africa, where she helped build a youth center in the Congolese republic. She was interested in Asia and Europe too, as well as America; and some of her interests were considered divergent by others.
When Kathleen Collins returned in the mid-1960s to the United States from her studies in France, she learned editing with noted black editor John Carter of New York's public broadcaster NET (for National Educational Television): Carter was a craftsperson who had longtime and prominent experience with the National Broadcasting Company (NBC), and he taught Collins that there is a perfect place to cut a shot; and subsequently Collins, who prided herself on being a craftsperson, worked for the British Broadcasting Corporation (BBC), Belafonte Enterprises, and, among others, the United States Information Agency. Kathleen Collins worked in the 1970s as an assistant director in theater, for The Wiz and with Bill Gunn's play Black Picture Show; and she began a career as college professor, teaching different aspects of film. Kathleen Collins admired the films of Eric Rohmer, a Frenchman with a very literary, moral sensibility, considering influential his film My Night at Maud's; and she admired the works of filmmaker Charles Burnett, for his moral deliberation and cinematic instincts (thinking his Killer of Sheep was about deciding whether to indulge depression or be responsible), and she admired writer Lorraine Hansberry (Collins thought very highly of Hansberry's play The Sign in Sidney Brustein's Window for its range of characters). The first film of Kathleen Collins, The Cruz Brothers and Miss Malloy (1980), was an interpretation of Henry Roth literature about three Puerto Rican brothers, Victor, Felipe, and Jose, hired by an older Irish lady who wants them to restore her mansion for an event before her death, their activities observed by their late father Raymondo's spirit (the source material has been published, variably, as The Cruz Chronicle and Cruz Chronicles).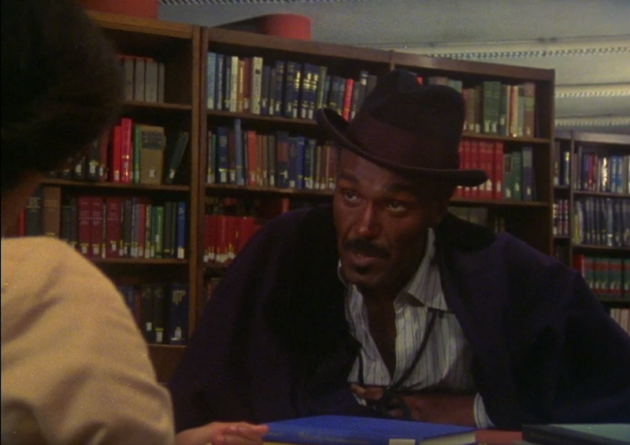 Duane Jones
Kathleen Collins's film, The Cruz Brothers and Miss Malloy (1980), performed and photographed in New York's Rockland County, was completed when Kathleen Collins was in her late 30s, which she considered a point of maturity (possibly comparable to Toni Morrison's writing The Bluest Eye in her late thirties). Maturity means tested knowledge and makes possible the acceptance of insights a younger person might fight against: Collins thought each artistic form allowed certain freedoms and had certain limits; and that the middle of a text was the most difficult part to construct; and that to create something new it was necessary, usually, to first master the old. Her film The Cruz Brothers and Miss Malloy confirmed her faith in her talent, and was shown at festivals and received commendation (a prize for first feature at the Portuguese international film festival), but Collins did not achieve the fame that could mean significant security and support.
Losing Ground (1982), about love, art, and philosophy, followed The Cruz Brothers and Miss Malloy, and I saw Losing Ground, loving it, in the early 1980s at the Museum of Modern Art in Manhattan with a friend who was a film student at the New School for Social Research (I was a student of literature, philosophy and politics; my friend and I discussed his favourite writers Goethe and Kleist and Bill Gunn's Ganja & Hess, and Bertolucci, Fellini, Godard); and Losing Ground was screened, reportedly, in 1982 at the Irvington, New York, Town Hall Theater, and shown on New York television in 1987 (1987, the same year that Toni Morrison published Beloved and James Baldwin died). American film distributors, upon seeing the film, told Kathleen Collins that they did not know any black people like those in her motion picture. Were they qualified to distribute motion pictures to a diverse American population? Imagine being judged by people ignorant of the life, culture, and thought that are your central concern and project? What kind of public conversations might we have had if Losing Ground had been seen then by the general public, and by more artists, intellectuals, and writers? How many new films might it have inspired? Would it have encouraged the study of philosophy? Losing Ground is now available, at long last, for home viewing from Milestone Films, thanks to the efforts of Nina Lorez Collins, the filmmaker's daughter, who paid the $25,000 film remastering fee, wanting her mother's work to be in the world; after which there was a 2015 Manhattan Lincoln Center screening that excited many and led to a national arthouse exhibition. Kathleen Collins conceived a short film, Gouldtown (1986) about the 1623 mixed-race settlement near Cape May that her family long has been associated with. Kathleen Collins, after making Losing Ground, met, around 1983, an old civil rights movement friend, philosopher Alfred Prettyman, the organizer of the Society for the Study of Africana Philosophy, marrying Alfred a few years later. Kathleen Conwell Collins Prettyman died of cancer on a Sunday, September 18, 1988, with a memorial service following at Riverside Church in Manhattan.
Kathleen Collins, a few years before her death, had lectured at Howard University in 1984, a video of which was posted online February 2017 at the film site Shadow and Act; and in her lecture Collins spoke of the necessity of presenting African-Americans as human, not as myths of good or evil; and Collins, acknowledging the limited expectations of others, said, "It will take a long time for the world to even catch up with where your ideas are because you're not being perceived as a thinking being. So, you're a lot freer than you think, if that makes sense." Kathleen Collins, writer and filmmaker, wife and mother, was shrewd. The fiction of Kathleen Collins, published in the collection Whatever Happened to Interracial Love? (Ecco / HarperCollins, 2016), has sixteen stories that have been applauded for their beauty, intelligence, and precision, for the depth and variety of the characters, complexity of ideas and impulses, and the multiplicity of views and voices, and for the pleasure and recognition the stories bring.
Kathleen Collins as fiction writer captures or invents persuasively the views and voices of interior and exterior lives in the opening short stories "Exteriors" and "Interiors," the first of which is about the setting and scenes of a dissolving love affair and the second about the perspectives, the perceptions and philosophies, of a renegade male and a too devoted woman in a volatile relationship, featuring the confident assumption of their voices and fearless descriptions of their moods. There is freedom in the writer's honesty. Her stories can seem traditional in their subjects (family, love, work, justice) and experimental in their content and presentation, delicious in their eccentricity, inspiring a surprising joy. Kathleen Collins, who has a complete vision of the world, featuring characters who make good use of their time, can name the facial looks, spoken words, and lasting feelings that indicate complex relations, suggesting the casual brutality of daily life; and Collins, while anticipating a more general affirmation of female experience, specifies the creativity and chores, memories and musing, tenderness and thinking of an active but loving modern woman.
Critic Richard Brody, writing about the collection—"Kathleen Collins's Revelatory Short Stories"—in the December 1, 2016 New Yorker said that "Whatever Happened to Interracial Love? is being issued by Ecco, and it's a multidimensional revelation whose invisibility until now is as grievous a loss to literature as the near disappearance of Losing Ground has been to the world of movies." Nina Lorez Collins, the daughter of Kathleen Collins, has been an advocate for her mother's work, which, as a nearly lost literature, has been welcomed by Henry Louis Gates and Bliss Broyard, Vivian Gornick, Leslie Jamison, Margo Jefferson, Daphne Merkin, Katie Roiphe, and Danzy Senna for its clarity, drama, eroticism, ethics, feeling, humor, immediacy, independence, social vision, and thematic range and depth. Nina Lorez Collins had learned of her mother Kathleen's final illness shortly before her 1988 death, when Nina was 19, and her mother asked her to be the guardian for Nina's brother Emilio. Nina Collins, once a student of German and a literary agent, had kept her mother's manuscripts and perused them years later, in 2006; from them Nina selected the stories for Whatever Happened to Interracial Love?, which capture the interaction between people, but, also, and more impressively, their thinking, their voices. In "Interiors," Collins gives us the perspectives of both husband and wife; and in a multitude of ways we can see the complexity and creativity of the wife, but I found the husband's bluntness even more impressive: "I won't apologize for loving you so little…life has so many tuneless days…what better posture to take than to become a whimsical motherfucker? Can you think of a better one? I never could. Be a husband? Or a father? In exchange for being a whimsical motherfucker? You got to be crazy…I have to have room to improvise, lady, some way to ignite myself into life" (page 9). That is a modern male declaration of independence.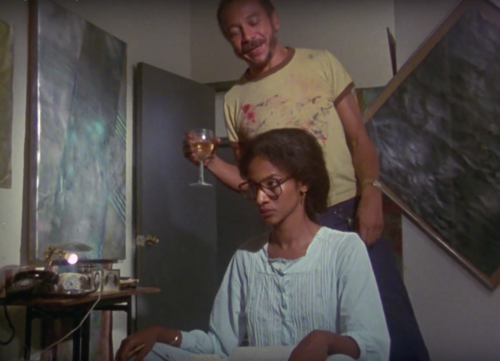 Seret Scott as Sara and Bill Gunn as Victor
In one story, "The Uncle," a handsome, lazy, mournful man has gifts (of aesthetic taste and physical grace), gifts ignored by much of the world, and which he neglects; and his life consists of luxurious indulgences and humiliating deprivations, and "his children had grown up inside his sorrow" (page 19); and yet his young niece enjoys him and, as an adult, remembers him with affection. Kathleen Collins's portrait is at once elegant and extravagant, and the only comparison I could make are to Henry James and Anton Chekhov—or Toni Morrison. "How Does One Say" is about a young woman, humiliated by her father's response to her haircut, becoming infatuated with an older male French professor (where her father sees disfigurement, the professor sees charm); and in "Only Once" a man who flirts with danger becomes exactly the kind of man to whom women seem attracted.
In another story, the title story, set in the civil rights era, the complexities of cultural transition are captured—the consciousness of class and caste, the ideals, the movement for change and the lasting human urges: intelligent and ironic, sharp and sweet, it's a beautiful story, its details entertaining and true, and its sad realism touching. The struggle is to achieve voting rights in the American south, encouraging and registering voters, but the larger mission is achieving greater justice, a more perfect national union. (The story contains, also, a little aria on the repression of funk that might have amused Toni Morrison.) How do you live according to your best hopes if the world remains unchanged? Is realism the same as resignation? Can an older generation understand the convictions and commitments of youth? The sensibility of Collins is both original and familiar, resonant; and the early work of such a writer can feel like a direct intervention in life, before we grasp fully the writer's particular aesthetic devices. How to judge Collins, someone who can ring notes of comedy and tragedy? The dialogue and observations in "Conference: Parts I and II" form an implicit mockery about a young woman's encounters with one then another young man, the first a frustrating experience with an attractive, respectable young man then a more casual contact with a different romantic possibility. Often while evaluating literature, when we do perceive the artifice, the work seems more specific to the writer and less original and thrilling to us, less true and wild—possibly evidence of our preference for mystery and surprise over understanding.
"The Happy Family," by Collins, is about the myth of a house in which joy and justice meet, and what happens with the intrusion of a more confounding reality; and it is a story in which the civil rights movement and Bayard Rustin and Julian Bond appear. Kathleen Collins captures rare feelings of affection and openness—so that one recalls one's best memories: those times when personality and private life can seem enough, can seem everything. The moments are precious—and the attention of Collins to those moments casts a spell (as if one is discovering or rediscovering experience, and literature, for the first time): the fragility of happiness and how it is threatened by time and change, by resentment and competition, by intellect, by accident and chance. Sights, smells, and tastes dominate "Treatment for a Story" featuring what seems a casual, shabby but thrilling affair with a busy, distracted man. The assumptions of caste and color, and how exceptionalism plays with those assumptions, feature in "Stepping Back," showing what happens when one exception meets another; and the simple last lines pack a punch against pretension. The professional meeting of two idiosyncratic artists becomes an intense personal connection in "When Love Withers All of Life Cries," suggesting the deep motives and true reasons of people, and the real distance between them, and those times when bridges (understanding, empathy) are found or built. In "Broken Spirit," featuring a South African journalist and an African-American girl who attempts to teach him French, is an anecdote that captures the international scene, differences in national sensibilities and racial politics, friendship, love, and what the spirit requires of home for its survival.
Richard Brody writes of the menaced grace in the short stories, of the exploration of private and public lives, and the use of setting, angle, tone, and punctuation; and Brody succinctly describes one of the stories, and that story, and even its description, suggest something true about social pain and how it is created and passed on: "In the story 'Documentary Style,' Collins works a powerful dramatic reversal on her years as a film editor, telling a first-person story from the perspective of an experienced and life-hardened black cameraman who's trying to fight his way into the business in New York. Proud of his talent and his craft, energized with artistic ambition, he's casually demeaned at work by a successful black director and by a veteran white cameraman—and Collins generates a vast well of sympathy for him, even as she sees him indulging in self-justification, and subtly shows his virtues morphing into arrogance, self-righteousness, and rage, which he takes out on a black woman film editor in a shocking display of macho brutality." The story's subject—someone who could be admirable: a navy man, a martial artist, and an ambitious worker—could have been quite respectable but his isolation is corrosive; and he, confusing his own instinct and pain for intelligence, is hostile to his woman colleague, destructive—violent. Yet, Kathleen Collins insisted that black women had to forgive black men, that such forgiveness was the only hope for salvation, for the triumph of love, in the culture.
A woman, a violinist, with an expatriate husband jailed for financial fraud is featured in "Lifelines," their frazzled bond sustained by an exchange of letters and gifts (she sends him great books and magazines while he is in prison, and when he is out and in another place, Santo Domingo, she—raw, vulnerable— continues the encouragement). The exchange of letters seems a fulfilment of their frustrating relationship. A hairstylist imagines—foretells—home and love. The violinist moves into an old friend's house, then arranges to buy the house: the ease of transition suggests the resources of class; and the violinist meets a new man. Home and love. Bourgeois bohemia is the setting of "Of Poets, Galleries, New York Passages," and it is the domain of male violence. The affection and gossip and intelligence and malice are all mixed together, forming the atmosphere of a particular New York gallery scene. Family and death are the subject of "Dead Memories…Dead Dreams," in which a light-skinned woman marries a handsome dark-skinned and ambitious man, a mortician; and, though in love, she, as his secretary, has a dullish life. They have a daughter together—and the story is partly about the daughter's attempt to find out where she fits. The father and his late wife's mother respect each other but seem to communicate through distance and grudge and the young (grand)daughter. This story could have been the first in the collection, as it is about the complexity of families, and the mystery of origins.
The September 19, 2016 Publishers Weekly review of Whatever Happened to Interracial Love? noted that "Drawing on Collins's career as a filmmaker and playwright, the stories incorporate stage directions, dramatic monologues, and camera-eye perspectives that frame the racial tension of the 1960s with both frankness and tenderness." Kathleen Collins had her own idiosyncratic technique, one not merely notable but also expressive. The Kirkus Reviews evaluation was more delighted: "A pioneering African-American playwright, filmmaker, and activist best known for her 1982 feature film Losing Ground, Collins has a spectacular sense of dialogue. These are stories where nothing happens and everything happens, stories that are at once sweeping and very, very small. Though most of the pieces span only a few pages, they are frequently overwhelmingly rich—not just in their sharp takes on sex, race, and relationships, but in the power and music of their sentences. Collins' prose is so precise and hypnotic that no amount of rereading it feels like enough" (online September 26, 2016; in print October 15, 2016). Yet Justin Taylor in the December 2, 2016 Los Angeles Times, had reservations and wrote, "There is admittedly—perhaps inevitably—some variation in quality among the 16 stories. I will even share my suspicion that the author herself, had she lived, might have regarded a few of them as not quite finished. But Collins' voice is so original, her corpus so small and this discovery of her work so long overdue that one can only applaud the editors' decision to err on the side of inclusion. At this point, why hold anything back?"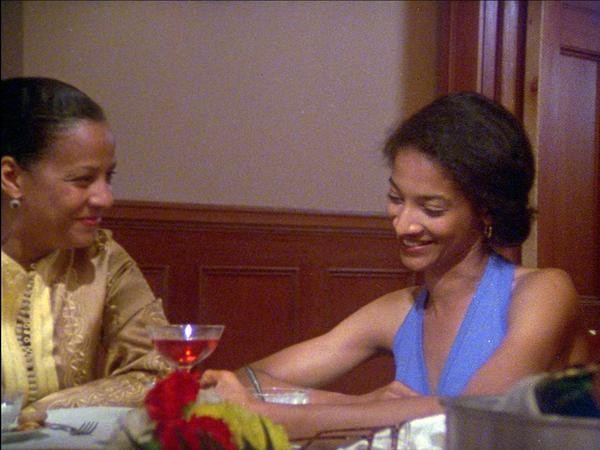 Nina Lorez Collins has been working on a memoir (currently called Forgive Me If I Disappear) of life with a woman artist and mother who was smart and strong, depressed and funny, present and absent. (Nina Lorez Collins describes her father, with whom Kathleen had a difficult relationship, as a mathematician who was interested in different kinds of labor—intellectual, creative, and physical; a man who made a film in the New York Stock Exchange, and, reportedly, was jailed for insider trading.) Kathleen Collins had kept her final illness secret, until her last weeks (the filmmaker thought of disease as having psychic roots and, like Toni Morrison's ill son and children's book collaborator Slade Morrison, was a believer in homeopathic healing); and Kathleen's secrecy has haunted and hurt her daughter Nina Collins. (Toni Morrison said there was no possibility of closure after her son's 2010 death of cancer.) Nina Collins told the Brooklyn Magazine writer Abigail Bereola, composer of a good article on the legacy of Kathleen Collins for the filmmaker herself, and for Bereola and other artists and writers, that her mother Kathleen's stories are "completely autobiographical—I recognized most of the characters in the book and certainly recognized her, and so they were really some of my favorite pieces of her writing because they brought me to her or her to me so well" (online June 20, 2017). Writer Abigail Bereola spoke with poet Morgan Parker, novelist Naomi Jackson, filmmaker Dyani Douze, and visual artist Ja'Tovia Gary about the cinema and literature of Kathleen Collins, work they found expressed awareness of self, humor, skepticism about marriage, and realism about society; and they recognized the distinct insights and struggles of an African-American woman and artist, and the necessity of finding and sharing obscure but valuable work.
History illuminates, but should not be used to hide or vanquish irreducible human complexity and mystery. Another collection of the work of Kathleen Collins has been published, containing original creative work and diary entries that are analytical, descriptive, and expressive—honest remnants of a significant life: Notes from a Black Woman's Diary (Ecco / HarperCollins, 2019). Kathleen Collins claims her strength and her sensitivity—and her solitude. She is ambitious and anxious. She is realistic and resolute. In Notes from a Black Woman's Diary: Selected Works of Kathleen Collins, edited by Nina Lorez Collins, with a foreword by Danielle Evans, are the screenplays of A Summer Diary and Losing Ground, as well as a diary in which Collins comments on life, marriage, and children, and contains, too, her letters, plays, and stories. The script for A Summer Diary, featuring women and children and frustrating men, anger and amusement, art and commerce, music and sober reflection, might make an intriguing film. Writing about "Lollie," an excerpt in Notes from a Black Woman's Diary from an unpublished novel, Lollie: A Suburban Tale, by Kathleen Collins, the Los Angeles Review of Books writer Trisha R. Thomas observed the customary human dependence on history for interpretation. Trisha Thomas wrote that "one of the principal characters is asked by her husband about a male friend who frequents their Jewish family dinners. The rueful Janice refuses to satisfy her husband with the backstory of their friendly houseguest. Instead, she drives him crazy by giving him barely tidbits of her friend's history" and "Every story comes with a touch of the character's history, the draw that pulls you in. A need to fully understand who these characters are drives us. We are led through the complicated lives of a woman living with a difficult child not her own, a daughter fraught with becoming independent, a wife never satisfied, yet never really knowing them completely, flush with a longing to fill in the blanks. This could be said for Kathleen Collins herself. Her past is what drives us to know more about her" (June 13, 2019). Certainly questions remain about both the facts of Kathleen Collins's life and the complete scope of her work (I have read different accounts of the life span of Kathleen Collins's mother, and of where Kathleen met her first husband, and even of the number of children Kathleen had). The more we read, see, and hear of Kathleen Collins and her work, the better, probably, we can discuss and judge—and, very likely, the more profound will be our appreciation. Of course, we might be more mystified, and in awe.
"The literature and cinema of Kathleen Collins inspires a more thoughtful view of art and experience than is usually brought to African-American phenomena, one that accepts human complexity and diversity, not merely sociological category and information, as being of central importance." Of course, the same might be said of the best of all African-American arts and literature, philosophy, and politics, which signify the desire for, and the commitment to, timeless principles and virtues: knowledge, freedom, creativity, love, and truth. Kathleen Collins told David Nicholson of Black Film Review in a March 1986 Atlanta hotel coffee shop interview published soon after her 1988 death (Vol. 5, No 1, Winter 88/89) that the characters in Losing Ground cannot achieve purity but can achieve truth. One can identify other African-American films—comic and tragic, factual and fantastical, historical and contemporary, simple and sophisticated—that could sustain rigorous readings of character, situation, symbol, principle, practices and thought, such as Black Panther and Body and Soul and The Caveman's Valentine and Chameleon Street, Daughters of the Dust, Deep Cover, Fences, For Colored Girls, Ganja & Hess, Get on the Bus, Get Out, If Beale Street Could Talk, Inevitable Defeat of Mister and Pete, Night Catches Us, One False Move, Pariah, A Piece of the Action, The Secret Life of Bees, Selma, Sidewalk Stories, Sorry to Bother You, Southpaw, The Spook Who Sat by the Door, To Sleep with Anger, and A Wrinkle in Time. Some are about the sentimental education of the young, and others about elders sharing their wisdom. Some are crime dramas, and others are spiritual lessons. Some are about the wealthy, the poor, about men, women, the dark and the light, heterosexuals, homosexuals. Some are traditional, others eccentric, radical. Some are about the future. (There are television films focused on history or social issues, or based on literature, that are interesting too, such as civil rights films; for example, Bill Duke's Deacons of Defense or Clark Johnson's Boycott.) Often observers and interpreters are so impressed by the topic of race, an invented difference that power and prejudice charge with authority, that people do not notice the explicit or implicit artistic or philosophical treatment of existence and enlightenment, of landscape and nature and sensual and spiritual being, of language, knowledge, family, friendship, and love, as well as the struggle for freedom and fulfillment, property and power.
Losing Ground, a film with a distinct combination of elements, able to engage questions of aesthetics, ethics, logic, and metaphysics, for one, might have had greater impact in its own day of emergence, and now, if it had more continuing circulation and critical attention. In her February 20, 2018 New York magazine article, Angelica Jade Bastien wrote, "Losing Ground has cerebral interests, unsurprisingly, given the professions of the people that populate its frame. They argue, flirt, cajole, and entrap each other with a multitude of heady subjects: the philosophies of Sartre and Nietzsche, the nature of religious ecstasy, the constraints placed on artists, and the dynamics between black people and Puerto Ricans are all fair game. One of my favorite scenes concerns that last subject; an argument brews between Sara and Victor, shortly after she's met his new muse. Collins and cinematographer Ronald K. Gray pan back and forth along the length of the dinner table, giving this rancorous tête-à-tête the rhythm of a particularly intense tennis match." That sounds glorious to me. Don't you want to see that?
Losing Ground assumes the complex participation of its characters in modern life; and in its lead characters, a philosopher and an artist, we have two figures who can apprehend the fundamentals of human experience and its greatest promises. Often, artists and thinkers experience today what the rest of us will experience tomorrow. Often, they remember what we have forgotten. Modernity can be defined as advances in knowledge, the arts, technology, and systems of social interaction; and postmodernity can be defined as a critique of modernism, a questioning of fixed categories of art and culture, of region and time, a fragmentation (or radical recombination), or even destruction, of the philosophy and practices that once defined modernism. The necessity of creating oneself and one's values—rather than simply accepting already established structures of being and thought—becomes evident in a time of change or crisis, such as war, plague, or disaster. Following the second world war of the twentieth century, in which some of the most advanced cultures turned toward barbaric thought and practices, leaving nations in rubble, Jean-Paul Sartre and Albert Camus asserted the necessity of radical, self-aware thinking, advancing the theory of existentialism: existence precedes essence; and we must give our own lives purpose. The intellectual roots of existentialism might be traced from Sartre and Camus back through earlier thinkers such as Blaise Pascal, Soren Kierkegaard, Henri Bergson, Friedrich Nietzsche, Edmund Husserl, and Martin Heidegger, for their defenses of self, intuition, and independent thought; and, subsequently, following Sartre and Camus, existentialism influenced Simone de Beauvoir and Karl Jaspers, Emil Brunner, Paul Tillich, Ludwig Binswanger, and many other people. Yet, an argument can be made that existential thought is timeless, discernible in human experience itself: in crisis, or under pressure, we think about who and where we are, and what we believe, how and what we think, what we want, and we act, we improvise.
Many Africans-Americans, like members of other groups classified by culture, ethnicity, or sheer population numbers, as a minority, have had histories with catastrophes or crises that have made improvisation and innovation necessary, a matter of survival. The idea that a man or woman has to give positive meaning to his/her own life is a natural assumption— and is one that is seen amid other bristling life factors, such as discrimination and exclusion, land theft, lynching, or pogroms. Such history can make one aggressive, ambitious, optimistic; or conservative, self-limiting, and skeptical. Sara, in Losing Ground, is a particular woman, an intellectual, a lithe, lovely, liberal woman, but cautious, decent; and she is the daughter of an experimental actress mother and the wife of an experimental painter husband, experimental in their aesthetic attitudes and sensuality. Sara's sense of logic and order, explored in philosophy, and her desire to have a stronger, more pleasing life experience, a new access to ecstasy, may be partly in response to having thoroughly explored abstraction and due to the examples of her less controlled, more experimental mother and husband. Sara and her family are bourgeois; and they are able to mock lightly their own status, as well as the obstacles they still face. Sara is an African-American woman philosopher in a world in which that must be unique, a position of both marginality and privilege. While some of us have known the wide range of women thinkers and writers, artists, and activists of color, such as Mary McLeod Bethune, Camille Billops, Betty Carter, Kimberle Crenshaw, Angela Davis, Lydia Diamond, Aretha Franklin, Alicia Garza, Fannie Lou Hammer, Dorothy Height, Nona Hendryx, Billie Holiday, Bell Hooks, Claudia Jones, June Jordan, Abbey Lincoln, Audre Lorde, Janelle Monae, Pauli Murray, Meshell Ndegeocello, Alice Dunbar Nelson, Lynn Nottage, Adrian Piper, Florence Price, Claudia Rankine, Faith Ringgold, Diana Ross, Augusta Savage, Bessie Smith, Maria Stewart, Tina Turner, Margaret Walker, and, among others, Carrie Mae Weems, Ida B. Wells-Barnett, Patricia Williams, and Cassandra Wilson, they are women who, whatever their educations or topical concerns, one would not think as philosophers first, although that is exactly what Angela Davis and Adrian Piper were; and now, in the twenty-first century we know there are more African-American women philosophers, some of them quite prominent, such as Anita Allen and Michele Moody-Adams. The Collegium of Black Women Philosophers supplies lists of such philosophers with notations regarding their areas of interests and publications; and, often, while addressing traditional philosophical concerns with knowledge, logic, ethics, law, metaphysics, and spirituality, those women are interested, beyond abstraction, with how ideas live in the world, as well in political thought related to class, gender, race, and sexuality. Sara's quest, like that of many philosophers and artists, might be said to be one of reconciliation.
This article, completed in year 2019, was part of a larger essay discussing literature and film, including Toni Morrison and Beloved and Zora Neale Hurston and Their Eyes Were Watching God, scheduled to appear in Film International (Volume 18, No. 2) in 2020, but because of the international health (coronavirus) and financial crises, was not properly published, distributed, or available.
This article was posted as a stand alone on October 1, 2021.