26 (25) years/25 films: Montreal's World Film Festival, from 1977 till now. Part 1
A personal history of the festival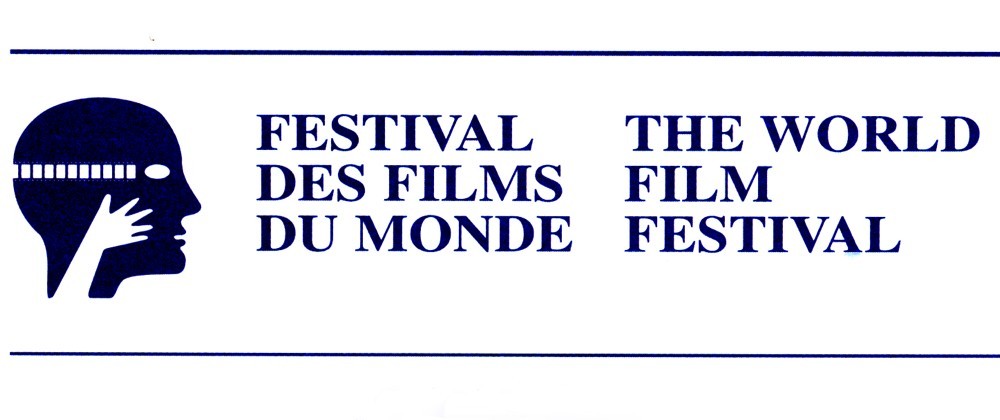 Its about time I wrote an article on the Festival des Films du Monde (FFM) because I have been diligently attending it from the very beginning. I was getting ready to leave for New York University to be a graduate student in film studies, when Serge Losique launched the first edition of the festival on August 19, 1977. I heard rumours of chaotic scenes at the makeshift "Man and His World" island setting and avoided going there. In fact I managed to see just a couple of films at the only downtown location: the old Cinéma Centre (now the Cinéma Impérial). 1978 saw the inclusion of a competition section making it the only Grade "A" film competitive film festival on this hemisphere, a distinction it maintains to this day. I had returned to Montreal from New York for the summer and attended the second Festival International du Film de la Critique Québécoise, which allowed me to write my first published article (for Cinema Canada). 1 In it, I praised the films, but decried the disastrously low audience turnout. ( I don't believe that there was a third annual edition of this festival.) On the other hand, the second FFM was very well publicised, and all of the screenings were held at the Parisien film theatre complex, its central screening location ever since. I saw two unmemorable Brazilian films, only, at the 1978 edition. But every year after this, while I continued to study at NYU, and then, over the time period I spent teaching at the University of Western Ontario, I would diligently attend the FFM like a ritual, shared with my best friends in the city, Bunny and Grace, and later, in addition, with my partner, Shelley. I would go as far as to say that attending the FFM became the reason for me visiting Montreal so regularly. During these years, I was rarely able to stay for the whole duration, but getting the catalogue and schedule in advance and lining up for tickets for the choicest films became an enjoyable pattern for the four of us.
The following is a year-by-year overview of the FFM interspersed with pieces on 25 excellent films from 25 years of the official competition, none of which received awards from the jury. Perhaps the most remarkable and consistent attribute of the FFM is that so many films get shown inside and outside the official competition which never get distributed, and which rarely, even, get shown in other major film festivals. One of the problems I've found, generally, with film festivals is that the best films hardly ever win the top prizes, in part because the juries, whose taste tends to be more mainstream than the competition selection committee, invariably have to find a common denominator. (I have written about this phenomenon at the Cannes International Film Festival in an earlier edition of Offscreen, "50 (non-Palme d'or) Winning Films.") This is something like the Oscars, where worthy candidates are often nominated but rarely win because the ballotting becomes a popularity contest.
1979
I saw a King Hu directed film for the first time, Raining in the Mountain. What a revelation! Amongst the other 35 features I saw, Shyam Benegal's Junoon, Yilmaz Guney/Zeki Okten's Suru (The Herd), Rosa von Praunheim's Army of Lovers, or, Revolt of the Perverts, and the Brazilian film directed by Walter Lima Jr., A lira do delirio, all shown out-of-competition, were very impressive.
Hukushu Suru Wa Ware Ni Ari (Vengeance is Mine), Shohei Imamura (Japan)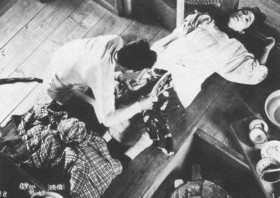 Vengeance is Mine
Not awarding Imamura's breakthrough film could still be the biggest oversight of any FFM jury to date, but it was an understandable one for the all-male, 1979 jury (headed by Sergio Leone) to make, given the violent nature of the material -a predominantly realist, ambiguous analysis of the life of a serial killer, played by Ken Ogata. This film marked Imamura's return to making fiction features after a decade of working in the documentary mode, and the FFM could have upstaged Cannes by four years in "introducing" the Japanese director to Western audiences. Admittedly, we now recognize that Imamura's greatest period may well have been the 1960s, with films such as The Insect Woman and The Pornographers, but Vengeance is Mine is arguably the most complex and puzzling portrait of a serial killer yet put on film. By his own admission, Imamura wanted to make a film about a man with no "heart" or "self" (in Japanese, no kokoro) as a representative figure of "the lonely inner state of today's man." 2 The character of Iwao Enokizu, the killer is hardly sympathetic and yet, his father, who was regarded by Enokizu as a coward, and his wife, both of whom survive him are portrayed quite sympathetically. Strangely then, at the end of the film, where they attempt to scatter Enokizu's cremated remains, the bone fragments are frozen by freeze-frames, in the air. This mysterious lack of closure resonates in its cinematic flourish with earlier markers of Enokizu's blank, yet powerful subjectivity: e.g., when he tries to adjust his eyes to daylight the screen bleaches out to white. I made a point of talking to the Shochiku representative at the FFM market and telling him that I thought that their film, Vengeance is Mine was the best film in competition, and that I hoped it would win the Grand Prix. I still feel this way…
Vengeance is Mine is available on VHS from Home Vision Cinema in North America (at approx. $30CAN). This copy is made from the Criterion Collection master, and used to be available on laser disc.
1980

My first glimpse of an Andrei Tarkovsky film, Stalker (1979); another incredible revelation! In an extensive "hommage" section, the festival showed Hitchcock's Rear Window (1954) and Vertigo (1958) which had been out of circulation for years, for legal reasons. I had seen both of these about a year previously on bootleg prints at NYU. I was projecting Vertigo, and I clapped at the end of the celebrated dolly shot where Jimmy Stewart and Kim Novak embrace. To this day I regard it as being one of the two most magnificent Hollywood studio films ever made. (F.W. Murnau's Sunrise [1927] is the other.) The Hitchcock screenings, which also include The Trouble with Harry (1956), must have been among the FFM's all time highlights.

1981 Something of a "German year," with R.W. Fassinder in attendance, showing his brand new Lola, and with Ulrich Sedel's scandalous Berlin heroin epic, Christiane F winning the audience award. Also notable were Andrzej Wajda's Man of Iron, and, in competition, the hilarious Qui chante là-bas? by Slobodan Sijan from Yugoslavia, which won the Special Jury Prize.
Chakra (Vicious Circle), Rabindra Dhamaraj (India, 1980)
I am cheating a bit with this, my second choice, because, although it appeared in the catalogue as a film in competition, Chakra was declared ineligible because it had already screened at a festival in Europe (and won a prize, at Locarno) – the Class "A" film festival rules dictate that a film cannot be in competition if it has already screened publicy outside its continent of production. But, what the heck, it was for me, the best new film I saw in 1981! In fact, in retrospect, there may not be a more powerful fiction film ever made on the world's impoverished underclass, the "culture of poverty" in popular anthropologist, Sinclair Lewis' terms. Also, looking back, Chakra now stands as a tragic reminder of a great period of Indian "New Cinema": its director died in 1982 -this remains his only feature film – and its star, the great Smita Patil, died shortly after giving birth to a son in 1986. Patil here gives a rivetting performance as Amma, who is raped, and then widowed on route to becoming a slum-dweller in Bombay. She falls in with a drug-addicted, petty crook/pimp, somewhat overplayed by another New Cinema icon, Naseeruddin Shah, and has a miscarriage -she is pregnant by another boyfriendùin the turmoil surrounding his arrest. Throughout, non-actors, and actual slum-dwellers mix freely with professional actors (such as Patil and Shah). The film ends with the destruction of the slums by bulldozers, looking forward to Anand Patwardan's political documentary on the subject, Hamara Shaher (Bombay Our City, 1985). Dharmaraj didn't back away from showing violence and drinking amongst the slum dwellers, but his sympathies were clearly with them as they struggled to survive, and, brilliantly he included musical numbers as Brechtian, ironic commentary on the action. The last song states that "breaking down and renewal" are "revolutionary" goals, but that, here, the "breaking down" is taking away the last thing the people have-their homes-without replacing them.
1982

I have never seen so much leather in one place, … on the audience, for Fassbinder's last film, Querelle -he had died earlier in the year. Notable films outside the competition included Karoly Mak's Another Way from Hungary, and French director Jean-Jacques Beinix's striking debut film, Diva.
Hu-yüeh Te Ku-shih (The Story of Woo Viet), Ann Hui (Hong Kong, 1981)
This is a case of a film which I didn't see at the time of the festival, but which I have subsequently viewed on videotape, and which, despite the deplorable quality of the copy, seems retrospectively to be a better film than any of the major prizewinners in 1982. Similarly effective to the best contemporaneous films from The Phillipines (especially those by Lino Brocka) in combining gritty realism with melodrama, The Story of Woo Viet also succesfully mixes genres (gangster and romance) and reflects Ann Hui's earlier television work, where she made documentaries on current events. It some ways it is also preferrable to the director's much more celebrated Boat People. For example, The Story of Woo Viet is not, in any way, anti-Vietnamese. And the FFM could have "discovered" Chow Yun Fat, who plays Woo Viet (or Wu Yuen), a Chinese-Vietnamese who lands in Hong Kong as a refugee "boat person", and is placed in a caged camp. Here, he is helped by a Hong Kong pen pal (Cora Miao) and falls in love with a fellow refugee (Cherie Chung). They both get taken to Manilla, as the initial part of their journey to the U.S., which they never complete. He gets involved with Phillipino gangsters and she is forced into prostitution. Remarkably contemporary in its focus on desparate people trying to buy their way out of misery, and the overwhelming aura of corruption and criminality, The Story of Woo Viet leaves the title character, now a killer himself, still struggling to get to America via Bataan after burying his girlfriend at sea.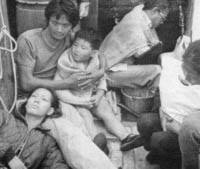 1983

A great year for films outside the competition with Robert Bresson's L'argent, Tarkovsky's Stalker, Imamura's The Ballad of Narayama, Nagisa Oshima's Merry Christmas Mr. Lawrence, Beineix's The Moon in the Gutter, Ann Hui's The Boat People. Wajda's Danton should have done better in competition: Gérard Depardieu and Wojciech Psozoniak shared the male acting prize.
Les années 80, Chantal Akerman (Belgium)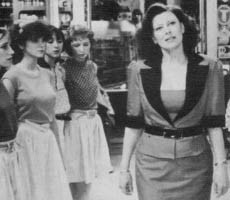 This is exactly the kind of film which couldn't possibly win a prize at Cannes, never mind Montreal: an "experimental" work. From the FFM's very first year, Serge Losique and his fellow selectors have favoured films which deal seriously with global issues and social problems, but occasionally, work by avant-gardists like Chantal Akerman and, (in later years) Raul Ruiz slips into the competition. But, such films will never win prizes from the main jury. (This could only happen if more film scholars and critics were appointed -there is usually one such person invited to sit on the jury, and sometimes none, but, never more than three.) The film was shown in French with no English sub-titles, and, the audience I saw it with didn't know what to make of it. It begins on auditions of actors, singers and dancers for the film entitled Les années 80. Some parts are repeated and some of the songs are nonsensical -one is in German and another in English. Dance steps are practiced without partners, as are some lines. When auditioners walk accross the stage, editing breaks up the movements and creates a distinct rhythm. With the director's involvement increasing from voice-off instructions to her on-screen presence, the film becomes increasingly reflexive. After the auditions, we witness "Project 1," a series of songs in a soda shop followed a spectacular finale (the finished film?) which widens from a clothing store with the camera continually tracking backwards to a big production number in which we apparently revisit every element. The very last shot is a continuous rooftop panoramic view of Brussels at night, with Chantal Akerman's voice-off announcing "the end" and thanking all those who helped her. In person for the screening she told us that she loves her actors and that her film is "about" them. Indeed, Les années 80 is as witty and charmingly good-natured as any cinematic "deconstruction" of studio filmmaking could ever be.
1984

A great year for German cinema, outside the competition, with Alexander Kluge's The Power of Emotion, Helke Sander's The Trouble with Love and Marianne S. W. Rosenbaum's Peppermint Frieden. It was also a very good year for Quebec cinema at the FFM with Jean Beaudin's Mario, in competition, and with Léa Pool's La femme de l'hôtel and Jean-Pierre lefebvre's Le jour …. shown in other sections. I thought the best film in competition, that I saw, was Mrinal Sen's Khandar (The Ruins), which shared the Grand Jury Prize.
Que He Hecho Yo Para Merecer Esto (What Have I Done to Deserve This?), Pedro Almodovar (Spain)
Typically for the FFM's first 10 or 15 years, many new directors had their films shown in Montreal, but, not elsewhere in North America. Perhaps, if this early Almodovar effort had received a prize, the FFM could have rightly claimed to have "discovered" his work for North America. As it is, Toronto's Festival of Festivals (as the TIFF was called, then) wrongly claimed to do so in 1987 when it showcased the young Spanish filmmaker's work. For myself, I didn't see this film until much later, when it was released on video. Surprisingly, the very capabable 1984 jury, which included film directors Marta Meszaros and Slobodan Sijan, the veteran director of the Cannes film festival, Gilles Jacob, the highly intelligent actor, Smita Patil and writer, Ted Allen, didn't give Almodovar a prize. In retrospect, What Have I Done to Deserve This? Is one of Almodovar's most significant films, combining political/social class analysis by focusing on an aspiring working class couple -a cleaning lady and a taxi driver -with comedy, and trademark Almodovar sexual hijinks.
What Have I Done to Deserve This? used to be available on VHS and laser disc in North America from Water Bearer Films (and should be easy enough to rent).
1985

Another good year, with Chen Kaige's Yellow Earth (People's Republic of China), Nicolas Roeg's Insignificance (UK), Emir Kusturica's When Father Was Away on Business (Yugoslavia), and Paul Leduc's Frida (Mexico) hors concours, and two films by Polish directors shot elsewhere in Europe, in competition: Krzysztof Zanussi's le pouvoir du mal (France/Italy) and Angnieszka Holland's Angry Harvest (Federal Republic of Germany).
Ohan, Kon Ichikawa (Japan, 1984)
Already well past his prime – his career peaked in the late 1950s and early 60s – Kon Ichikawa showed he was still capable of making beautiful films. (The director was finally recognised in 2001 when his 75th film, Kah-chan, also in competition, received a special award.) Ohan is an extremely old-fashioned, but still vital look at morality and human nature, by focusing on a triangle -a dutiful wife, Ohan, a self-serving geisha, and the man who oscillates between them, Kohkichi. Most at home with the widescreen, cinemascope frame, Ichikawa (and his cinematographer, Yukio Isohata), here makes good, synecdochic use of inanimate and animate detail shots -the film begins with a close-up of Ohan's hand showing her delicacy and grace, while repeated shots of the roof and gutter of Kohkichi's second-hand shop show the changing of the seasons. Most spectacularly, a theme of artificiality is heightened when the Japanese puppet theatre (noted to be in decline) is introduced through close ups of puppets, which, intially look like masks. At the end of the film, the theme is brilliantly returned to, where the smiling, highly painted faces of the Geisha and her ward have a beautiful veneer, compared with tree blossoms through editing, but reflect an inner emptiness. Conversely, and subtly, Ohan is revealed in the background of a very dull coloured long shot, at a train station on a very bleak day, disappearing from view. The memory of her inner beauty was preserved through her voice and the words of her farewell letter to Kohkichi, from which he claims, he'll never recover.
1986

Surely, the best year ever for the FFM's competition with David Lynch's Blue Velvet (which only won the male acting prize for Dennis Hopper !!), Jiri Menzel's My Sweet Little Village (Czechoslovakia), which won the Special Jury Prize, Beineix's 37,2° le matin (Betty Blue), which won the Grand Prix des Amériques, the two films detailed below, either one of which would have been a worthy winner, and new films directed by Helma Sanders-Brahms, Med Hondo, Govind Nihalani and others of "world class" stature (Saura, Monicelli, Lamothe, Morita, Cox, etc.).
Ye Shan (In the Wild Mountains), Yan Xueshu (Peoples' Republic of China, 1985)
The FFM was the first Category "A" film festival to award a Chinese film its Grand Prix-in 1983, when the Japan/China co-production, The Go Masters won the Grand Prix des Amériques-but, since this eventful moment the FFM has done rather less well in rewarding deserving "5th Generation" Chinese directors. (See also my entries on 1988, 1992 and 1999 films.) This is one of the most unusual of early "5th Gen" efforts: a rural, bawdy, somewhat Chaucerian comedy (with bodily function jokes) featuring two couples who end up switching partners, but which also features the pictorial beauty most often associated with the new cinema movement. Surprisingly, given its "racy" subject matter, in China it won the Best Film award from the Ministry of Broadcasting, Film and Television (MBFT) in 1985 and most of the top Golden Rooster Awards, including Best Film, Director and Actress (Yue Hong) in 1986. It also won major prizes at the Nantes (France, 1986) and Berlin (1987) film festivals, but not in Montreal. Hehe is not considered a good farmer by his villagers because he is not content with the traditional way of life and always wants to do something different, but his attempts at making bricks and raising fish have both failed disastrously. His wife Quirong is tired of him and the two decide to separate for the time being. Hehe finds temporary shelter at Huihui's house and starts a new business making bean curd. Huihui is a traditional peasant whose only regret is that his wife Guilan has not produced a child. When Hehe's new business fails he decides to seek employment in the city. Before leaving, he asks Huihui to take care of Quirong. When Huihui refuses to be Hehe's partner in his new silk cocoon venture, Guilan offers him her personal savings as start-up money, and so, …, two new families are established.
Loyalties, Anne Wheeler (Canada)
The first fiction feature directed by the Alberta-born director, is, arguably still her best, and most significant film. In it Wheeler presents a positive, and believable image of a developing friendship between two women from completely different "sides of the track," an upper-middle class British immigrant, Lily Sutton (Susan Wooldridge) and a Métis woman, Rosanne Ladoucer, played brilliantly by aboriginal actor, Tantoo Cardinal. The villain of the piece is Lily's husband (Kenneth Welsh) who is gradually exposed as a rapist, and, whose identity is revealed to the police by his wife, in an unusually strong, feminist conclusion. The political thrust of the film is magnified by its contrasting the life styles of the two women, clearly in favour of Rosanne. According to Brenda Longfellow, who has written a fine analysis of the film, Loyalties was one of the first Canadian feature films to "portray Natives … as complex and contradictory characters who are given a progressive narrative centrality." 3 Longfellow goes on to praise Wheeler's geographical specificity, setting the film in rural Alberta, and, even shooting some of it on location in Lac La Biche, and using some local residents as actors. Loyalties' sexual and racial acuity are as meaningful now as when the film was made.
Loyalties used to be available on VHS in Canada through Norstar Releasing, and should be reasonably available for rental here through the better outlets.
1987
A very weak year for the competition, with only Chen Kaige's The Big Parade (China, 1985), which won the Jury Prize, being a worthy contender (of the films I've actually seen, that is), and with two other important 5th Generation films from 1985 being shown in the "Cinema of Today and Tomorrow" section (whatever that means!!), Tian Zhuangzhuang's great Horse Thief, and Huang Jianxin's The Black Cannon Incident (which I've never been able to see) making it a great year for the People's Republic of China. This section also included Palestinian, Michel Khleifi's Wedding in Galilee (Belgium/France), Idrissa Ouedraogo's Yam Daabo (Burkina Faso), Georgian, Nana Djordjadze's My English Grandfather, Shyam Benegal's Susman (India, 1986), Alan Clarke's Rita, Sue and Bob Too (UK, 1986), Almodovar's The Law of Desire (Spain, 1986) and a strong South African work, Saturday Night at the Palace. When one considers that the hors concours section included Tenghiz Abuladze's shelved epic, Repentance (USSR, 1984), Gillian Armstrong's High Tide (Australia, 1986) starring the phenomenal Judy Davis, Souleyman Cisse's beautiful Yeelen (Mali), Fellini's Intervista (Italy, 1986), Gyula Gazdag's A Hungarian Fairy Tale, Marta Meszaros' Diary for My Loves (also from Hungary) and two new films from Godard, while the special Japanese section represented the very best of that country's new films, one could argue that in 1987, despite the low level of the competition, the FFM was truly doing its job in representing the cinema of the "world."
1988
The competition recovered from a weak year, and enabled me to see a Korean film for the very first time-the excellent Adada, directed by Im Kwon T'aek, which won Shin Hye-soo the Best Actress prize -and I managed to find two un-awarded films to write about from this year's competition (below). The very high standard of the rest of the festival was maintained and, apparently 270,000 tickets were sold, making it the best attended film festival in the world.
Yige Yu Bage (One and the Eight), Zhang Junzhao (1983, rel., 1987)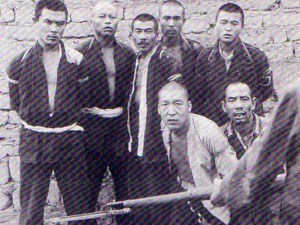 The very first film made by the 5th Generation graduates of the Beijing Film Academy, but not released in China, in a re-edited version, until after the international breakthrough made by Yellow Earth at the Hong Kong International Film Festival in 1985, One and the Eight demonstrates how important Zhang Yimou's contributions were to the movement. He was the cinematographer on both of these films at Guanxi studio. Here the story is slight, and based on a poem. The eight men of the film's title, led by Wang Jin, an army instructor, who had been mistaken for a Japanese spy, are all released from prison to fight for the Chinese army against the enemy, Japan. Very much like The Dirty Dozen in subject matter, this film is much more striking visually than narratively. In the beginning the men are viewed at the bottom of the frame with the prison wall towering over them, as if they are incarcerated in a well. Working with limited resources and locations, often shooting at dawn or dusk, and with careful selection of shot composition and camera angle, the Zhangs (Junzhao and Yimou) were able to create a minimalist visual symphony of alienation and entrapment, where most of the violent action occurs offscreen (not unlike Monte Hellman's Westerns and Kurosawa's Kagemusha). Perhaps if One and the Eight had been shown at the FFM closer to the date when it was made it would have won the award it deserved for its pioneering visual stylistics-including a yellow/brown/grey colour palette, and the close cropped hair or shaven heads of the men giving them a rebellious toughness -and, its concommittent anti-authoritarian slant, both of which, no doubt, had contributed to its being initially shelved for its unflattering portrait of Chinese men under Communism.
Kialtas es Kialtas (Cry and Cry Again), Zsolt Kezdi-Kovacs (Hungary, 1987)
Not quite up to the standard of his previous films such as When Joseph Returns (1975), The Nice Neighbour (1979), and Forbidden Relations (1982), Kezdi-Kovacs nevertheless demonstrates here that Hungarian cinema, amongst other state cinemas in the former Soviet bloc, had not lost their ability to create nuanced, politically allegorical films. Cry and Cry Again tells the story of a love affair, which is doomed because the woman's husband is a brutal, high-ranking politicial, who, eventually, has her lover beaten to the point of his sustaining brain damage. Set in 1958, the film clearly depicts the situation where Hungarians were anything but "free" to do what they wanted, only two years after their failed revolution, but, the film is likely claiming, allegorically, that this lack of freedom still existed in 1987. The film is also graced with a strong theme of paranoia, which is reflected through low intensity lighting. The great cinematographer, Janos Kende (who worked with Miklos Jancso in the late-1960s and early-70s) often uses only natural lighting to put characters in areas of heavy shadow. Ironically, the male lover, who is basically a gentle character, works in an abbatoir, and the opening, step-printed dream sequence of cattle slaughter is (ironically) matched later in the film with the highly fragmented editing of a scene of his love-making. Cry and Cry Again's noir-esque style and structure serve to remind us (as Bela Tarr's more recent, miserabilist films continue to) that Hungary has not fully escaped the oppression and paranoia of the recent communist past.
1989
Another good year for the competition, notable for new films by Hiroshi Teshigahara (Rikyu, which won the award for "best artistic contribution"), Alexander Sokourov (who shared the FIPRESCI prize for Save and Protect), Jiri Menzel, Judit Elek, Lino Brocka, Alain Corneau (who won the public's prize for Nocturne indien), two Argentinians, Alejandro Agresti and Eliseo Subiela, and an amazing, prizewinning performance by Daniel Day-Lewis in My Left Foot.. But, there were some grumblings in the local press about the authoritarian control exerted at times by the FFM's director, M. Serge Losique.
Before My Eyes, Mani Kaul (India, 1988), 23 minutes, no dialogue.
I have chosen to recognize an amazing short film which failed to win, perhaps because it didn't fit the pattern of quirky, often comic, animated, and very short films (less than 10 mins.), which perennially win this prize. This great film director, virtually unknown in the West was a student of the equally unknown, totally original, and vitally important filmmaker, Ritwik Ghatak at the Film and Television Institute of India in the 1960s. Kaul shifts between the fiction and documentary modes, making both features and shorts. He is an expert on traditional Indian music and art and admires various non-Indian, sometimes modernist, writers and visual artists, including the filmmakers Ozu and Bresson. This film, made to promote the Kashmir Valley, in what Kaul terms a "filmscape," brings a new dimension to the genre of the "travellogue," amazingly avoiding the use of any human voice, whatsoever. Most strikingly, Kaul uses the moving camera as a revelatory device, not unlike Tarkovsky. For example, the opening shot is an aerial pass over flooded land, where we strive to separate the details of land and water from the reflections of the sky. Sometimes, while tracking-out, the camera tilts up to reveal an entire landscape. At other times, the camera glides accross water (from a boat) or land, while the soundtrack hides the identity of the vehicle. The most impressive shots contain a moving image of rocks preceding or following a view of a much wider landscape, sometimes including a change of focus. In another shot, we see fire, which is gradually revealed to be emitting from a hot air device attached to a balloon, when we hear the gushing of air and see the balloon. Only in the film's very last shot do we hear the sound of a helicopter, which we retrospectively understand to be have been the carrier much of the time. Ultimately, Before My Eyes works as a wonderful blend of film's audio and visual elements, and makes us wish to visit the Kashmir Valley far more longingly than even the very best National Geographic documentary could do.
Notes
"In a Pessimistic Mood," Cinema Canada, Nos. 49/50 (September/October 1978), pp. 38-41. ↩
Quoted by Donald Richie in "Notes for a Study on Shohei Imamura," originally published in Partial/Views: Essays on Contemporary Japan [1995], and reprinted in Shohei Imamura, edited by James Quant (Toronto: Toronto International Film Festival Group, 1997), p. 19. ↩
From, "Gender, Landscape, and Colonial Allegories in "The Far Shore, Loyalties, and Mouvements du désir," in Gendering the Nation: Canadian Women's Cinema, ed. Kay Armatage, Kass Banning, Brenda Longellow, Janine Marchessault (Toronto: University of Toronto Press, 1999), p. 174. ↩