Udine Far East Film Festival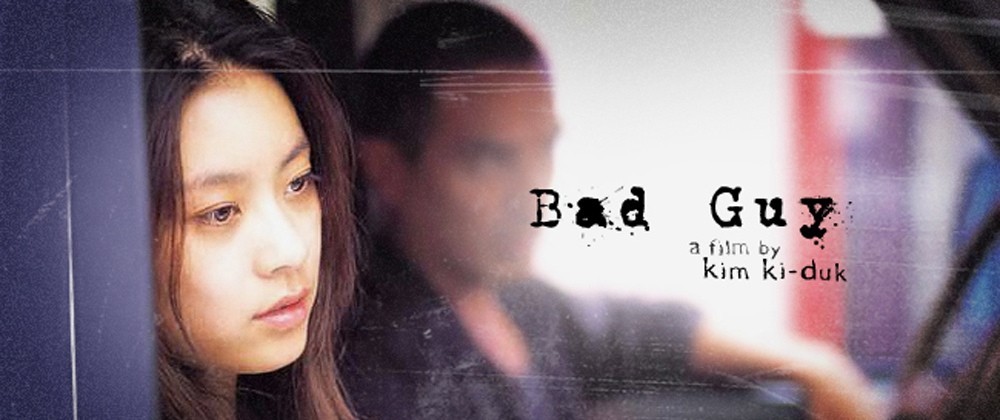 Here we are again. The fourth edition of Udine Far East Film Festival (April 19/27, 2002) has proven once again to be Europe's most stimulating and satisfying showcase for Asian cinema, doing justice to this often overlooked reality thanks to an open-minded approach that is a welcome change from the narrow, somewhat obtuse choices operating within the international festival circuit.
Yet sometimes Far East's pickings are truly puzzling. The midnight retrospective on Japanese pinku-eiga (the so-called 'pink films'), even though it introduced a curious, peculiar cultural phenomenon, has been a real letdown in cinematic terms. Most pink films, destined to an audience of middle-aged lonely men, are one-hour features shot in three or four days under extremely hard working schedules and intended for domestic consumption, within triple programs. They focus on sex scenes (genitalia are never explicitly shown, nor is sexual intercourse) barely stitched together by bare-bones plots, and often lack any stylish refinement; that's not the case, however, with the so-called shitenno – the "difficult" pinku-eiga helmed by the likes of Sano Kazuhiro, Sano Toshiki and Zeze Takahisa, for instance. For Western viewers, this actually sounds much more exciting on paper than on screen, as the massive walk-outs during the Udine screenings proved. Why not host a retrospective on Takashi Miike, then? The prolific, brilliant Japanese filmmaker had been completely ignored in the previous editions, and a look at his eclectic, often exciting oeuvre would have been a fair retribution, not to mention an invigorating high-octane ride for the Italian audience. Instead, the crowd filling the beautiful 'Giovanni da Udine' theatre had to make do with the director's latest Ichi the Killer (2001), whose relentless wall-to-wall graphic violence makes Miike's earlier Fudoh (1996) a tame kiddies programmer in comparison. The other themed retrospective was dedicated to Chinese Animation, displaying long-lost classics (Wan Laiming and Tang Chen's Uproar In Heaven, 1964) as well as recent releases (the disappointing A Chinese Ghost Story: The Tsui Hark Animation, 1997, by Andrew Chen), while the rest of the selection generally confirmed the impression given by last year's edition, that of a significant lessening in quality.
Take Hong Kong cinema, for instance: whatever happened to Johnnie To & Wai Ka-fai? That is the question. After the commercial debacle of some of the most dazzling, thought-provoking and innovative films of late '90s (Too Many Ways To Be No.1, A Hero Never Dies, The Mission), in the last couple of years the duo has radically changed their approach to moviemaking, cranking out a seemingly endless string of innocuous, vapid comedies (Needing You, Help!, Love On A Diet), New-Yearsy releases (Wu Yen, Fat Choi Spirit) and shallow, overly fashionable thrillers (the two Running Out of Time, Fulltime Killer). Wise move, commercially speaking, but most of the times the quality is embarrassing. Fat Choi Spirit, centered on Hong Kong's most popular pastime – mahjong – recalls a Wong Jing flick, and that's not a good thing. What's more, the film is almost incomprehensible for people who don't know the rules of mahjong, and – unlike the vast majority of gambling movies, starting with God of Gamblers (1990) – is hardly exportable (something similar happened with last year's Wu Yen). Laughs are sparse and cheap (such as a recurring gag on Gigi Leung's boobs), due to a haphazard script which can't create interesting characters: Lau Ching-wan is wasted in a role that requires him to dress as a NYC rapper, do faces and behave like a mongoloid whenever he's on screen, whereas Andy Lau tries hard to imitate Chow Yun-fat, but to no avail. Accordingly, the film was actually shot by To's protégé Law Wing-cheong (Running Out of Time 2), who is credited as executive director.
If Fat Choi Spirit is obviously an attempt at a box office hit for Cantonese' New Year (Fat Choi means 'get rich', which is part of the traditional new year greeting formula), To's most personal project since The Mission (1999) is a harsh disappointment. Based on a best-selling novel by writer/director Edmond Pang, Fulltime Killer is the story of two professional assassins contending the title of no.1. Sorimachi Takashi is O, a silent and world-weary Japanese who is modeled on the character of the killer in Wong Kar-wai's Fallen Angels (1996), while Andy Lau –overacting like mad- is his Cantonese opponent, a former Olympic athlete affected by epilepsy, a gigantic ego, and a truly bad taste in clothes. If the basic plot pays homage to Seijun Suzuki's masterpiece Branded To Kill (1967), To's directorial choices recall A Hero Never Dies (1998): grand camera movements, plenty of luxuriously choreographed shootouts, and a final confrontation which makes De Palma look like Al Adamson! But it doesn't work. Despite a truly great plot twist (more than an hour into the film, we find out that the whole story was part of a novel being written by former hard-boiled cop Simon Yam, who got so obsessed with the two killers he retired and became a nutcase who keeps writing the same line again and again, just like Jack Nicholson in The Shining), which partly explains the accumulation of clichés and excesses seen in the first half. The story never really takes off, mostly because the characters are so badly written they don't have anything to do except shoot at each other and talk bullshit. What's more, the many cinephile references, like Lau quoting Rodriguez' Desperado as well as Sergio Leone, and even donning a Bill Clinton mask in order to pay homage to Kathryn Bigelow's Point Break, which should emphasize the fictional quality of the movie, are just annoying. Sure, it's entertaining, but once it's all over, you can't help thinking you have seen a Lorenzo Lamas movie in disguise.
Yet To & Fai's recent output is only the most obvious example of the current bad state of HK cinematography. A look at the Patrick Leung retrospective just confirms the diagnosis: the drop from, say, 1997's Task Force to the director's latest film, La Brassiere, is abysmal. The latter, written and co-directed by Chan Hing-kai, is an embarrassing mess: Lau Ching-wan and Louis Koo are a couple of dimwitted would-be designers hired by a renowned Japanese company in order to crack the Chinese market in distaff undergarments. To do so, the two men will have to design the 'Ultimate Bra': their ineptitude and ignorance regarding women's needs –in fashion as in life- lead to a battle of the sexes which desperately tries to make pointed statements while dealing with HK men's primal obsession –big tits. But since the most intelligent line in the movie is "Bras are for women, but we wear them for men's sake", the aim at sexual satire falls flat. Moreover, most gags are painfully unfunny, such as when the two men are forced to wear large fake breasts in order to experiment with how it feels to be a woman. Lau Ching-wan fans were nodding their heads in disbelief when they saw their favourite actor taking off his pants in the middle of the street in the film's final scene… that is, those who hadn't rushed out of the theater earlier. The fact that La Brassiere has been a hit in Hong Kong, paving the way for a number of copycat productions as well as an official sequel (again directed by Leung and Hing-kai) only adds insult to injury.
Slightly more interesting – and a lot funnier for sure- is Edmond Pang's I Shoot, You Shoot, a demented comedy full of in-jokes and cinematic references, from Man Bites Dog to The Killer, in which a gun for hire (again!) discovers a way of making big business, filming the deaths of his targets with the help of a would-be-director who's a fan of Martin Scorsese. The humour is often gross, but there are several side-splittingly hilarious moments as well as a number of vitriolic references to the HK film industry which make it a pleasant, if far from essential, viewing.
The same discontinuity affected horror movies. Horror Hotline… Big Headed Monster is a fairly convincing flick with a bad title and a bad ending (without giving too much away, director Soi Cheang has seen Blair Witch Project one too many times), yet it's capable of building an uneasy tension from the very beginning. The same cannot be said, unfortunately, for Ann Hui's Visible Secret, a dreadful Sixth Sense rip-off: it's sad to think this trite comes from the woman who once directed The Spooky Bunch (1980) and Boat People (1982), but, hey, one has to eat.
But there's been worse: the Chinese films shown at Udine ranged from mediocre to terrible. What A Snowy Day (2001, Meng Qi) and Touched By Love (2001, Jiang Pin, Liu Xin) are just two examples of the effects the country's strict censorship has had on filmmaking: in order to have their works released, filmmakers must submit scripts to the Film Bureau, the State department which decides upon the jiangkang (that is, the 'integrity and probity' of the film itself). The same process happens with editing and finally with the finished product. This explains the drab mixture of patriotism, conformism and harmless attitude displayed in these films, which are further penalized by a wooden, old-fashioned approach to moviemaking.
Granted that Chinese censorship represents a tough obstacle for filmmakers who want to put something personal in their pictures, but I still can't help thinking that movies like Purple Sunset (2001, Feng Xiaoning) had probably been chosen blindly by the programmers. Fortunately, anyway, most spectators seemed to have a sharp eye, as shown by copious walk-outs during projections. Feng's war epic, set during the last days of WW2, tells the story of a Chinese peasant who escapes from a Japanese prison camp and finds himself on the run with a Russian military nurse and a Japanese girl. The three must be jinxed, as they have to face not only the Japanese, but also quicksand, a grassfire and even a ferocious tiger. Despite its high budget for Chinese standards, which allows for (terribly shot) battle scenes, Purple Sunset remains hopelessly dull; worse still, it's punctuated with lots of unintentionally ridiculous moments. Hard to believe, the film won last year's Hawaii Film Festival: God knows what its competitors were like. Slightly better are Qi Xing's Escort (2000), a potentially interesting road movie about two cops carrying a swindler to Beijing for trial, eventually marred by cataleptic pacing and tepid script, and Zhang Yibai's debut Spring Subway (2001). Even though it relies excessively on style (the debts to Wong Kar-wai's urban kaleidoscopes are manifest, from the persistent voice-over to the use of flashy cuts and time-lapse photography), the latter at least shows the will to create a product that may be palatable for non-Chinese viewers, while in the meantime trying to say something significant about China and Chinese people.
The best things seen in this year's edition undoubtedly came from Korea. The South Korean film industry is perhaps the most vital and stimulating reality to emerge from the new millennium. The year 2001 has probably marked the beginning of a Golden Age, confirming previous seasons' great leaps forward: 52 films have been produced, reaching 49% of total box-office takings. Local pictures regularly beat Hollywood big budget fare at the box office, testifying to a commercial cinema which successfully blends spectacle and substance. Genres are faced with an enthusiasm that brings to mind the cultural vivacity of Hong Kong's New Wave of the mid-eighties, paired with superior technical skills and a keen eye on the country's youth culture, which explains the phenomenal success met by Kwak Jae-yong's My Sassy Girl, Kim Sang-jin's Kick the Moon and Kwak Kyung-taek's Friend.
My Sassy Girl, Kwak's comeback after a seven year hiatus (the director's previous film, A Sketch On a Rainy Day 2, dated 1993), apparently seems nothing more than a vehicle for local teen icon Jeon Ji-hyun and pop singer/TV personality Cha Tae-hyun, with its sparkling love story between a nerdy, naïve student and an extravagant girl who happens to get drunk or make trouble all the time, with amusing results. She soon gets the upper hand, treating him like her slave: beneath the often hilarious surface, with plenty of wall-to-wall gags (sometimes very gross indeed, as if the Farrelly bros. had gone to Korea), what gradually unveils is a disquieting portrait of a love obsession which is not so far from Jang Sun-woo's Lies. Despite some unnecessary episodes and a somewhat decorative ending, My Sassy Girl is an important film that manages to speak to an entire generation (it's been the top box office hit of Summer 2001), combining entertainment and a deeply felt character study. Similarly, Kick the Moon blends comedy, romance and action with perhaps inferior results than Kim's debut Attack the Gas Station! (2000), but nevertheless displays a freshness and enthusiasm that few western flicks can claim.
That's not to say that whatever comes from Korean is worth praising, though: Last Witness (2001), helmed by former actor Bae Chang-ho (who won a prize at Udine a couple of years earlier with the moving melodrama My Heart) is a redundant, bombastic mixture of whodunit and war melodrama, packed full with unnecessary flashbacks and showy set pieces. Feeble characterizations and a score that sounds as if it's been lifted from John Williams' wastebasket only magnify the shortcomings of a colander-like script. Similarly, Public Enemy (2002, Kang Woo-suk) is so much in love with its main character, a down-on-his luck cop who could give Harvey Keitel's "bad lieutenant" a lesson or two about misbehaving on duty, that it forgets to inject enough substance to its bare-bones plot: yet, it is surprisingly violent, featuring a graphic autopsy scene which openly quotes Silence of the Lambs, and exudes an openly critical attitude towards Korean bourgeoisie, while depicting the hero's malevolent yuppie opponent, who likes to masturbate in the shower (a nod to American Beauty, perhaps?), and who murders his own parents in cold blood for money and then tries to make it look like the work of a serial killer: scenes of class struggle in Seoul?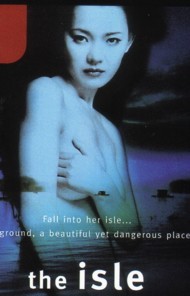 The best film of the lot by far, however, was Kim Ki-duk's extraordinary Bad Guy, a stunning grim melodrama about a girl being forced to become a prostitute by a tormented, silent pimp (the outstanding Cho Jae-hyun) who has fallen in love with her. Just like in his previous, shocking The Isle (2000), Kim upsets the audience with violent, unpleasant scenes, only to repay most patient viewers with unexpected moments of astonishing beauty, melancholy and love. Moreover, the film's violent, bewildering humour saves it from being a simple exercise in degradation, and the surprisingly effective ending only adds strength to the film's concept (love can spawn and strengthen out of humiliation and coercion). With sparse dialogue (Cho's character is practically speechless throughout the film, sometimes recalling a Takeshi Kitano anti-hero), exquisite direction and a lyrical music score, this is Kim's best work to date. Feminists and PC crowd will probably hate it, but this is Cinema. Full stop.