The Subject Was Rose
Joseph Cornell and Rose Hobart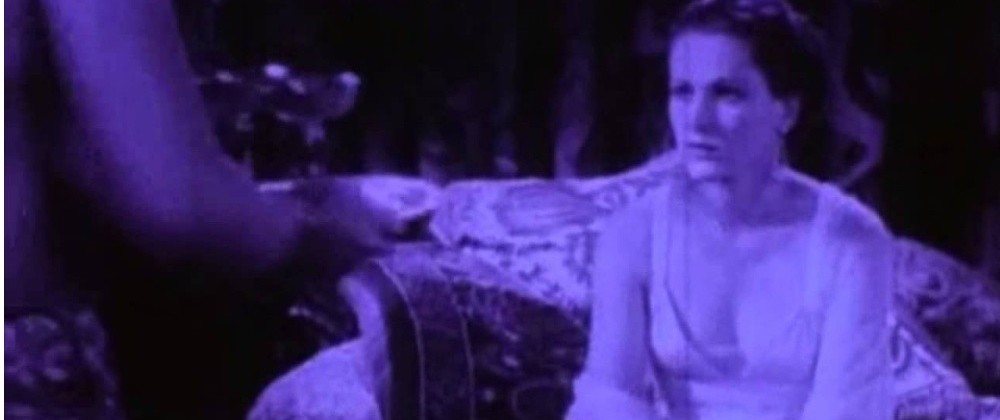 Even the most fervent of film buffs was scarcely exercised by the death of Rose Hobart in August 2000. But like most denizens of Hollywood, aspects of her life offer us yet another means by which to examine the disparate elements that make up the phenomenon of American cinema in all its strange variety.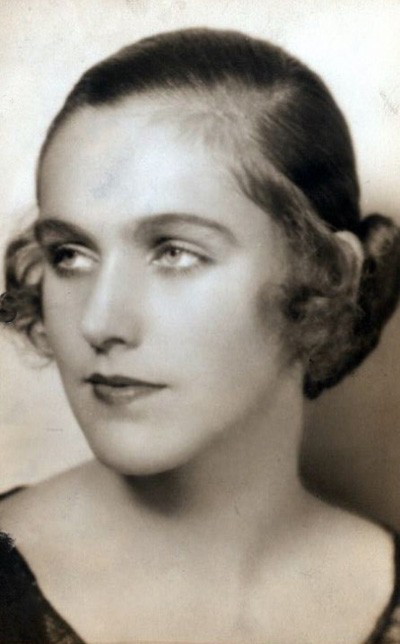 Born on May Day, 1906 in New York City, Rose Kefer took to the stage at age 15. Later she would perform in Noel Coward's The Vortex and even venture as far as London in The Comic Artist in 1926. Probably her finest stage moment came courtesy of Katharine Hepburn when she replaced her in Death Takes a Holiday on Broadway. The vengeful Hepburn played music from a stage box as Hobart attempted to get to grips with the role – she managed so successfully that Hollywood soon came calling. By 1930 she was making her Hollywood debut in an adaptation of Ferenc Molnár's Liliom (the basis for the musical Carousel). It was directed by Frank Borzage and aside from Charles Farrell's brilliant performance and Hobart's evident charm as the beloved Julie, it made history for being the first film to utilize rear projection for backgrounds.
It's possible for someone to beat you, and beat you and beat you and it not hurt at all. – Hobart as Julie in Liliom
Hobart's best known early role however was in Dr Jekyll and Mr Hyde (Mamoulian, 1931) for which Universal loaned her out to Paramount. It's a film whose sexuality seems remarkably frank even for those pre-Production Code days and it remains endlessly entertaining. Hobart played Frederic March's fiancée but would much rather have been the prostitute frequented by Mr Hyde:
I would have given anything to play the Miriam Hopkins part in Dr Jekyll. That's why Ingrid Bergman chose it in the remake and why Lana Turner loused up my part.
She returned to the theatre for a spell but when she came back to Hollywood she was rewarded principally with the role of The Other Woman –impeccably dressed and coiffed, inhaling cigarette smoke and breathing out pure lust. A lifelong liberal, her activities in the Screen Actors Guild and the Actors Lab made her a target for blacklisting. She had been appalled with the working conditions in Hollywood since her arrival on the coast:
On my first three pictures, they worked me 18 hours a day and then complained because I was losing so much weight that they had to put gauze in my evening dress so my bones wouldn't stick out!…. We were militant about working conditions. We wanted an eight-hour day like everyone else.
The heady days of Senator Joseph McCarthy spelled a period of inactivity for Hobart after a long time combining work in both A and B pictures after deviating from leading lady to those repetitious character parts in a solid if unspectacular career. She refused to name names at the HUAC hearings and despite the fact that she was not a member of the Communist party she didn't work again until the late 1950s on some television shows. She told The Los Angeles Times in 1991: "I remember when a casting director simply told me that I had been blacklisted. I was livid. I also knew that I had done it to myself. I had spoken out against what I considered unfair treatment of people in Hollywood." Then she played a maid in a recurring role on that seminal soap, Peyton Place (1966-1969).
While she may have eventually been eclipsed by the startling Ms Katharine Hepburn, Hobart's is not a name unknown to fan of alternative cinema – that twilight zone where cinema becomes art becomes installation – or more precisely, to fans of Joseph Cornell. André Bazin in his writings spoke of the technical discoveries essential to the invention of cinema but more than that, he stressed, cinema needs visionaries: nothing, he said was more important.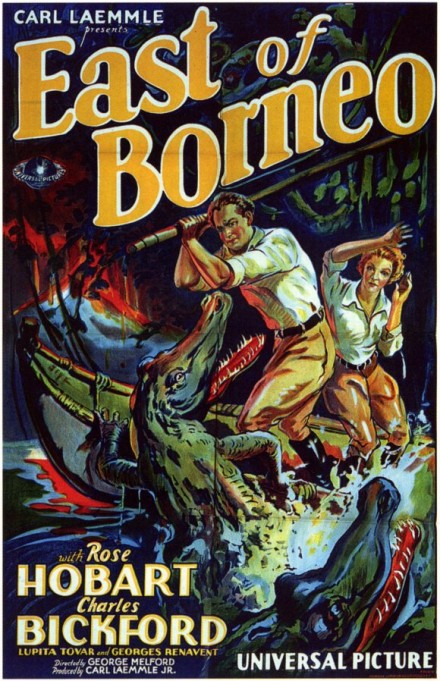 Cornell was, by all accounts, a bit of a Surrealist oddball. He liked to make memory boxes, glass-fronted arrangements of juxtaposed bric-á-brac –they were doorways to vast poetic worlds of nostalgia. His fondness for pigeons would be invoked in short films like A Legend for Fountains and What Mozart Saw on Mulberry Street –meditative works of beautiful simplicity and lyricism.
Cornell could neither paint nor draw. Nor could he operate a movie camera. However as Michael Piggott's recent book explains he made a serious contribution to twentieth century cinema (JOSEPH CORNELL VERSUS CINEMA (The Wish List). Cornell employed Stan Brakhage as cameraman on his short Gnir Rednow (read it backwards) – he would eventually screen it backwards and upside down. The film was about the closure of the Third Avenue El but Brakhage admitted to him that he'd never even travelled on it. Cornell sent him two tokens the following day. Cornell would prove a lasting influence on the future revolutionary lyric poet of underground cinema. The film consists of repeated cuts, collision montage and rocking, rippling reflections echoing the movement of the train. Cornell was desperate to capture the full scope of life onscreen yet his own was peculiarly narrow, at least to the outsider. When he wasn't doting on his mother or caring for his handicapped brother, Cornell spent his time musing on his collectibles and was especially concerned with records: as Deborah Solomon points out in her biography of the artist, "Cornell's records meant so much to him that sometimes he couldn't bring himself to open them… Like many of Cornell's other collectibles, his records apparently brought him pleasure only in the moments when he first discovered them." He preferred to dream about his favourite performers from home rather than actually attend a performance. A diary entry reads, "No matter how much might be taken on film… there is always something the camera cannot catch."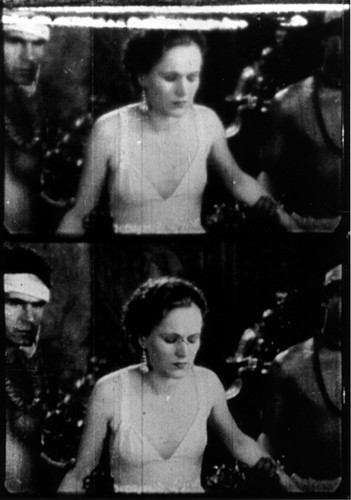 Stan Brakhage has been moved to say of the artist's slender cinematic output, "I know this will sound preposterous, but I think Cornell's contribution to the art of film far exceeds anything he did in any of his boxes or his collages." Cornell's first collage film was a tribute to a lady he loved from a distance –Rose Hobart. Hobart's 1932 film, East of Borneo (George Melford) saw her playing a woman searching for her ungrateful physician husband (Charles Bickford) in the jungle. He thinks she's been cheating on him and has become an alcoholic. It did not set the screen alight but Cornell saw something in it –he cut it to fifteen minutes and replaced the soundtrack with music. The only scenes that remained were those featuring Hobart, almost entirely removed from any sense of narrative causality, her actions and reactions rendered in limbo, with only the occasional fleeting appearance of two men and two women, who might be anyone, as it were.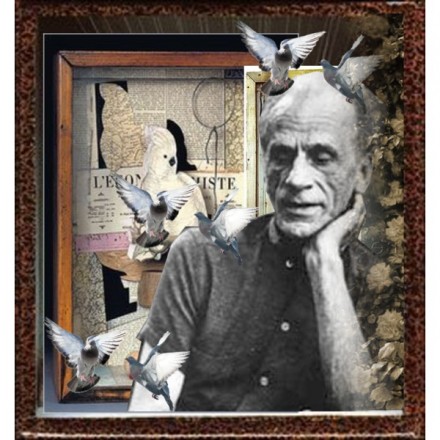 Joseph Cornell
There is the occasional erupting volcano or natives driving crocodiles downriver. Time is ruptured, shots are fragmented, the act of reminiscence is implied and, as P. Adams Sitney says, "Cornell describes the marginal area where the conscious and the unconscious meet." The effect is hypnotic and maddening by turns. Quentin Turnour suggests, "_Rose Hobart_ demonstrates that the single image itself can have 'music,' in its mutation and evolution, in the complexity of revelation available when it is closely studied."
Rose Hobart perfectly meets the criteria for cinema as set out by Situationists Guy Debord and Gil Wolman: they wrote in 1956 that "most films only merit being cut up to compose other works" –cinema being the only realm where détournment (or media critique) could happen. Cornell so liberates the notion of Hollywood narrative that its Surreal essence is released. Rose Hobart is, if you will, a form of plagiarism –something that the Comte de Lautréamont deemed absolutely necessary: 'progress implies it.' Cornell's recontextualisation of the fragmented image did, in the manner of plagiarism, radically alter its intended meaning. It so infuriated arch Surrealist Salvador Dali that he walked out of its premiere at Julien Levy's art gallery in New York: he said that it was the film he had always wanted to make.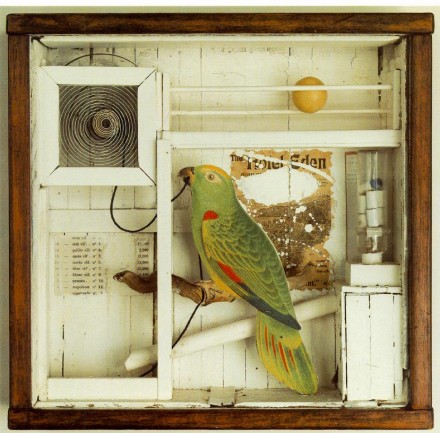 Rose Hobart never met Joseph Cornell. If she had, she might possibly have reacted in the same way that Audrey Hepburn did when they had a brief encounter: moved to present the actress with one of his magical boxes, Hepburn was confused and rebuffed him. Cornell retreated to his singular universe where he fell in love from a distance with women long since dead. He worshipped them from afar, happiest with the nineteenth century ballerina, Fanny Cerrito. He himself died in 1972.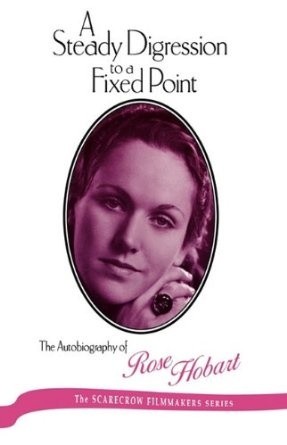 Hobart finally took time out to write her own reminiscences in 1994, entitled A Steady Digression to a Fixed Point. Her autobiography is not, as you might guess, a typical Hollywood kiss and tell. She spent the last years of her life at the Motion Picture and Television Country Home, editing its magazine Haven News and signing autographs for any fan who asked. Immortalised in Joseph Cornell's work of art, she is so much more than a footnote in Hollywood history.
© Elaine Lennon 2014
Bibliography
Hobart, Rose (1994). A Steady Digression to a Fixed Point. New York: Scarecrow Press.
Piggott, Michael (2013). Joseph Cornell versus Cinema (The Wish List). London: Bloomsbury Academic
Sitney, P. Adams (2002). Visionary Film: The American Avant-Garde, 1943-2000. Oxford and London: Oxford University Press.