Song as Pretext: Gilles Groulx's Où êtes-vous donc?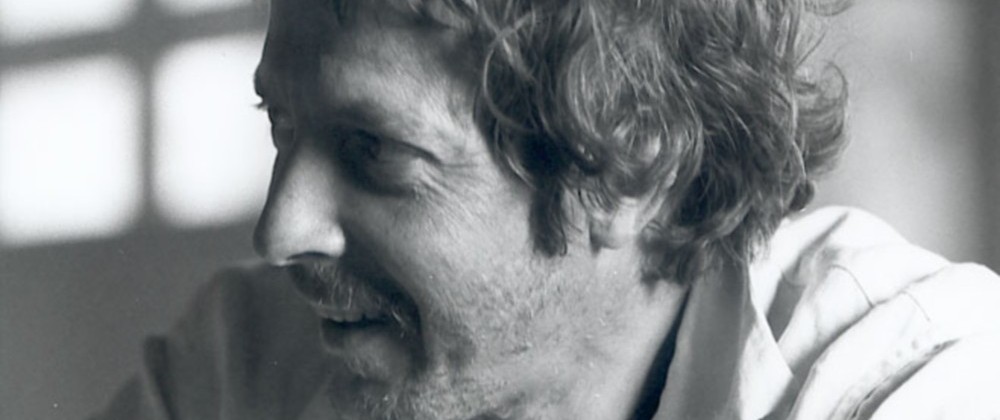 Song as Pretext: Gilles Groulx's Où êtes-vous donc?
During the 1960s, what became known as the Quiet Revolution allowed the Québecois chanson [alas, meekly translated to Québec song] to rise considerably, so much so that our cinema appropriates it in many ways, for example by using it as a theme song, "Un jour il viendra mon amour" (One day it will come my love) in L'initiation (1969) directed by Denis Héroux. Earlier still, its representation comes to the fore as a narrative, describing the rise of a popular young singer struggling with marital difficulties in Entre la mere et l'eau douce (1967) directed Michel Brault. Then, in another form, it makes room for two young singer-songwriters who, in the space of a film, are transformed into actors, as with Claude Gauthier in Entre la mere et l'eau douce and Robert Charlebois in Jusqu' au coeur (1968) directed Jean Pierre Lefebvre.
Then comes the masterpiece by the audacious filmmaker, Gilles Groulx [1931-1994], Où êtes-vous donc? (1970). It is without a doubt an ambitious and perfectly mastered cinematic creation, wherein his experimental workmanship sets the standard as the most complex discourse on the Québecois song integrated within a Québec film. A polemicist, as exemplified by his censorship trouble, Groulx is an emblem of our national cinema and represents the image of the activist/filmmaker par excellence, refusing to compromise under any circumstance. Thus, after the National Film Board of Canada (NFB) decides to re-edit his film Normétal (1959) against his will, Groulx simply refuses to sign off on it. This standoff sets up a precedence for the banning of his work; for example, after having shot the footage in 1969 and 1970, the NFBforbids the release of his documentary, 24 Heures ou plus (1976), a powerful Marxist discourse with strong separatist undertones, strikingly suggestive of a ruthlessly merciless portraiture of Québec society. This highly polemic film does not see the light of day until 1976.
Où êtes-vous donc? is exemplary of the repeated banning and continued censorship faced by Groulx's films; the film begins its principal photography on April 5th 1967 and ends on June 5th of the same year. It then opens to public screening on January 16th 1970, two and a half years after the end of its production cycle. The unusual delay of its release is immediately perceived as another subtle form of censorship by the powers of the NFB. According to an official statement from the directorate of the Film Board, the delay is primarily the result of the extreme formal complexity of the film, requiring extra work in the laboratory, particularly because of the addition of several monochrome filters needed to color-tone many scenes shot in black and white. In the same vein, the film's sound mix takes place in late November 1968. A first work copy, missing the vast majority of its sub-titles and inter-titles, is screened in March 1969. In the "Open Letter to Gilles Groulx" which accompanies the cover-jacket to the DVD, titled "L'Intégrale Gilles Groulx" (The Complete Works of Gilles Groulx), the comments of film director Jean Pierre Lefebvre seem to agree with the aforementioned reasons behind the film's delayed release:
[…] In the spring of 1969, I became director of the fiction studio at the NFB. Guy L. Côté had just then handed me the custodial duties of the postproduction of Où êtes-vous donc?, as he did so, Guy offered me his sympathies: "Gilles does as he pleases," he confided in me. He drags the film editing by systematically refusing to approve overly complicated optical effects. Barely a week later, the laboratory invited me to the screening of the new work print. Gilles was in the countryside, with no intention to come back to Montreal, and asked me to call him after the screening. The effects were such that, we could not be more successful with the given technology of its time, although there were, for good reason, some dust and scratches due to repeated handling of the original negative, inter-positives and inter-negatives. Convinced we could not do better, I approved them on the spot, and inquired Gilles, who said quietly: "You did well. I knew that we could not do better." 1
It is the organization "Le Conseil québécois pour la diffusion du cinema" (roughly translated as "The Québec Council for the Dissemination of Film Work") which guarantees distribution and location of public release of Où êtes-vous donc?, including opening in the largest cities in Québec. In general fashion, the local criticism reacts rather favorably to his film, and highlights many filiations between Groulx's work and that of Jean-Luc Godard in France. It is praised for the quality of its editing, the manner in which the city of Montreal is photographed and the direction of its actors, some of whom highlight especially motivated performances, Georges Dor and Claudine Monfette in particular. However, due to the unconventional treatment of its story and the fragmentary nature of its narrative, some critics dared to ask, for good reason, who among the general public will appreciate the true value of Groulx's polemical tone? Moreover, few film critics have lingered long enough to analyze how the discourse of the Québecois song is integrated within the film. Only the pillar of Québecois film critics, Luc Perreault, dares tackle the inextricable issues expounded in Groulx's film, in a text published in the Montreal Newspaper, La Presse, on January 17th 1970, an informed analysis which not only mentions the film's intricate complexity but its inherent beauty. [Translator's interjection: Perreault, the cultural Samson of his day, pushes back against the foundations of Philistinism in Quebec; pillar against pillar, his criticism of Groulx's film is a bold attempt at bringing out into the open the fight for freedom of an oppressed people. If Gilles Groulx's masterpiece, ??Où êtes-vous donc? , is emblematic of our cinema, then certainly, it is the crown of our remembrance of what it is to be truly free, free of censorship, free to speak out. It is a cinematic work that we shall always remember, and apt to be put alongside our most famous motto: "Je me souviens" (I remember)].
The genesis of a film
It is then equally through the lens of protest that we situate Où êtes-vous donc?. The prism of discontent bifurcates Groulx's film, by necessity, into a pair of components: aesthetic and political. Thus, the phenomenon of the Québec song appears in the film more as a pretext (according to the author's statements) but even so, the Québec song is no less put under the scrutiny of the discerning eyes of ethnologists, than by the rather pessimistic portrait of it offered to us by the filmmaker. To begin, we must know that Où êtes-vous donc? has the working title of "CHANT PREMIER" (a rough translation is "First Song"), and that this project is diverted from its original intent, as is the case of some films shot at the NFB during this period, including Le chat dans le sac (1964) directed by Gilles Groulx and La vie heureuse de Léopold Z.(1965) directed by Gilles Carle. In an interview with Gilles Groulx, we find him saying that:
Où êtes-vous donc? gets started with a proposal by the Film Office: we wanted a film about the chanson. I did not feel at the time that I had any particular affinity to the topic. Why Québec song? Why not rather keep track of Québec sounds? Québec song if you can tell, does exist, but if you listen to the radio it's very little, it's five percent of the total radio broadcast output. So saying that "This is what the sounds are on the radio," you bear witness that there are five percent Québec songs. One who attends a concert by Vigneault only hears Vigneault, he does not hear the Jefferson Airplane.
But there's a good chance that turning on your radio, you will hear the Jefferson Airplane. In California, you hear a Californian sing; in Québec, you hear an American, Mantovani, Aznavour or Bécaud. 2
Though the number of Québec songs broadcast in Québec is small, Groulx, nevertheless, respects the original subject of his film. To begin with, he has recourse to a trio of actors who are immediately associated with Québecois songwriting: George Dor, Christian Bernard (member of the band "Les Hou-Lops") and the lovable Claudine Monfette, known to the public as "Mouffe." It is significant to mention that Claudine appeared in only a few Québec films, nonetheless, she is associated with Robert Charlebois, quite closely in fact, being his companion at the time and for whom she wrote several important song lyrics. Another significant point is that each main character bears the name or pseudonym of the actor playing that role, a practice not uncommon at least in Québec cinema of the time. There you have it, the foundational personality structure to Groulx's Québec song project, Georges Dor playing the part of Georges, Christian Bernard in the role of Christian, and of course Claudine Monfette being Mouffe, nicknamed Pussy. Be that as it may of this structural overlap, they are still imaginary characters who vaguely resemble their respective actor's persona.
If there are some obvious matches between actor and their character, it is certainly not a coincidence; however, it would be quite wrong to say that Groulx has endeavored to present a biographical portrait of his trio of principal actors. Moreover, Georges Dor, a real life chansonniersings only rarely in the diegesis of Où êtes-vous donc?. It is true that at the very end of the film, Christian Bernard joins a pop group (assumed to be the band "Les Hou-Lops"), but it is his role as a trucker working on the North Shore of the St. Lawrence River, which, in the first third of the film, discredits the biographical element. As for Mouffe, she has not made her career being a pop singer, as the conclusion of Groulx's film suggests.
However, some sequences of the film demonstrate greater biographical veracity than others; take for instance the sequence where Mouffe accompanies her friend Danielle to sing a song at the home of the songwriter Stéphane Venne. What we have here is a sequence strongly influenced by the aesthetics of the documentary, the scene being shot without warning, as if we were witnessing a genuine repetition. Here the distinction between actor and character becomes nearly invisible because of the improvised nature of much of the scene, and because we see Stéphane Venne at home working on his songs, as we would probably see him in any documentary film about singer-songwriter Stéphane Venne.
The participation of Stéphane Venne as actor and music composer in Groulx's film is natural if one considers that Où êtes-vous donc? is an investigation into the phenomenon of the Québec song. At the time of filming, Venne was on his way to becoming the most prominent singer-songwriter in Québec, as marked by his success of the theme song of Expo 67, "Un jour, un jour" (One day, one day). From 1969 onwards, Venne authors success after success, writing for such popular performers as Renée Claude, Isabelle Pierre and Emmanuelle. But there's more to this story. This collaboration of Venne and Groulx goes back a few years, when Groulx was one of the editors of a film depicting the lives of university students in Québec. Entitled Seul ou avec d'autres (1962), it was co-directed by Stéphane Venne, Denys Arcand and Denis Heroux.
Québec song as a structural element
If the Québec song appears more peripheral to the main story – that of a fictitious journey of three individuals seeking meaning in their lives but who are overwhelmed by the capitalistic values of a consumer society– the phenomenon of the Québec song illuminates nonetheless many formal and thematic aspects of Groulx's film. Although the filmmaker has said that he felt little affinity with the content of the project proposed to him, the viewer cannot help but notice that in most sequences of the film, Groulx remembers his subject. It is true that the observations made by the filmmaker about the Québec music scene are presented in a fragmented and heterogeneous manner, but each contributes to the development of a critical discourse without compromising the phenomenon in question, even when it concerns a brief visual or sound index inside a sequence.
Taken as a whole, Où êtes-vous donc? is a film that resembles the form of a film essay, an aesthetic strategy which it borrows from collage. Mostly used in editing to disrupt conventions, many discontinuities imposed by the montage break and interrupt, at least momentarily, the narrative flow of the main story. In this sense, the film moves away from linear narrative and adopts a musical film form akin to free jazz. Other analogies with music have been evoked to describe the unusual narrative "breaking-out" structure of Où êtes-vous donc? Robert Daudelin, for example, sees essentially "a film made up of signs: black and white and color, sub-titles, inter-titles, voice-overs, songs, sung commentary; the sum of these signs resolving into a lyrical oratorio which moves and provokes, hurts and delights." 3 And then Christine Noël speaks of a movie with a polyphonic structure, "consisting of five levels of discourse (the main story, the soundtrack to the Québec sound environment, the hetero-diegetic recitative chorus, the written records and the addresses to the audience)." 4
What Daudelin calls "sung commentary" and Noël designates more precisely as "hetero-diegetic recitative chorus" constitute undoubtedly the most amazing sound feature of Où êtes-vous donc?. Its use is similar to that of generic song form, as it is made up of words and/or phrases organized into a musical structure, yet it does not resort to verse and conventional rhymes to which we usually associate song form. Stéphane Venne, who has collaborated on several conceptual aspects of the film's sound design, is the songwriter of those "recitatives" that occur sporadically throughout the film, and the use of which recalls the recitatives sung by the Evangelists in Bach's Passions, for example. Moreover, Groulx will once again use the principle of the recitative by transposing it into the inter-title headings and into the sound vocals of his film-opera, Au pays de Zom (1982).
In Où êtes-vous donc?, it is a female voice that intones the text. This voice takes charge of narration and locates events in the space-time of the film. It details the thoughts of its three main characters and, moreover, it comments on some of their actions and, strangely, it does so in the form of maxims. What makes this voice all the more strange is the fact that it splits voluntarily in two overlapping voices, sometimes in unison, sometimes in the form of agreements, which create startling dissonances that are not without echo, when projected against an alienating universe within which the protagonists are evolving. After Christian tells George of his desire to have money, to be known and loved, both of them enter a shop of musical instruments. The female voice intervenes while singing, "Christian wanted to invest a dollar … to earn ten," underlining his appeal to capitalism and consumerism.
The film contains numerous sub-titles and inter-titles which are put in the service of Brechtian distancing; in other words, they are elements of alienation. Some of them are direct allusions to song (remember, we are dealing with the Québec song). Others turn away, diverging from the Québec song. Categorize them as you may, these Brechtian elements help provide a critical dimension to several sequences in the film, if not to comment on the experiences of the protagonists. Thus the sub-title "pour gagner du pain – faut … sa vie" (to earn bread – (we) must (make) a living)– (a familiar tune) serves as ironic counterpoint to images of a go-go dancer filmed in low-angle; but it also comments more objectively about the episode in which George and Christian seek work for Mouffe. Later, when Christian works as a booth operator in a multi-level parking garage, the sub-title variation "né pour un petit pain" (born for a little bread, to be a bun) –a familiar tune– appears to describe the more alienating character of his existence. Some inter-title headings, which are all direct references to popular song titles, play important roles in the film's editing, as they link up some sequences to each other. After George and Christian save Mouffe from death, one can, for example, see the inter-title "Tout le monde veut aller au ciel" (Everybody wants to go to heaven) 5 as being a connection to the next shot, where the trio passes through a door, above which a plaque reads "Gate of Heaven."
Three types of song, three characters
Three subtitles open the film: "la chanson EST / ce qui EST / est quoi?" (the song IS / that which IS / IS what ?). Immediately, we can see that Groulx is playing a polemical word game. Not only is song, that is, Québec song, declared as existent (the song IS), it is a song from the "East" (EST translates directly as "East"). Groulx's marvelous film logic asks: "that which exists, is what? (that which IS / IS what? ). Beautiful cinema logic, if ever there has been such a thing. The question thus raised prepares us for the rest of the film, namely an investigation into the phenomenon of the Québec song, but taken as a pretext for a greater cause. Groulx's film is a penetrating survey of economic oppression, as seen through the lens of the Québec song, and like a prism it separates layers of political subtext, marking off the political standoff between people seeking to be free from the powers that be. But Groulx does his work subtly through art, by presenting his film polemics, however diffusely, through the fictional story of three characters (George, Christian and Mouffe), merging together in a brief moment of film history to address the challenges that real life imposes on us all. It is as though the three characters were pulled straight out of a Bertolt Brecht play, each representing a social type which is also associated with a specific type of song.
George has a firm historical consciousness that allows him to continue his revolutionary ideals, which is not the case with Christian and Mouffe. There are some sequences in the film where George is allegorically staged so as to illustrate a chapter in Native American History. These sequences are all demonstrations of spatio-temporal strata superimposed onto each other, time-era overlaps that bifurcate the main story. In effect, cinematic space-time is overloaded with histrionic energy that forces auxiliary branching, from which delicate leaflets of subtext spring out in all directions. So when George chooses to leave the North Shore to settle in Montreal, the sequence of his departure, treated in monochrome red, shows him being expelled from the territory by children throwing snowballs at him. Hyperbolic maybe, but the exaggeration works as a type of metaphor, wherein the white man hunted by Native Americans is expelled from their homeland. While he hitchhikes to Montreal, after being figuratively chased out from his native home, George pronounces his first words in voice-over. This is the text to the Québec song "St. Germain" (1966, words and music by Georges Dor). It highlights the exile status that is getting ready to befall George:
Quand on vient pas de la Gaspésie,
Ni de la Côte-Nord;
Quand on vient pas de l'Abitibi,
Ni de la Mauricie;
On vient de nulle part.
(When we don't come from Gaspe,
Neither from the North Shore;
When we don't come from Abitibi,
Neither from the Mauricie;
We come from nowhere.)
The filmmaker's alter ego, George is also the most honest of the three main characters. The text he writes in bold letters on a large cardboard surface is a variation on a section from another Québec song, with the interesting title of "Song difficult" (1966, words and music by Georges Dor). It reflects the revolutionary ideal of the committed singer:
Quand je chante, je parle de toi
Je dis ton nom, je dis ta peine
Je dis que tu survis à peine
Dans ta petite vie quotidienne
Pour vaincre, c'est pas difficile
Il suffit de savoir tirer
De tirer les leçons du passé
Pour mieux préparer l'avenir.
(When I sing, I talk about you
I say your name, I say your pain
I say that you barely subsist
In your little daily life
To overcome, it is not easy
It suffices to know your aim
Your aim is to draw lessons from the past
To better prepare for the future.)
George is also the most politicized of the trio. As they walk down the street, he and Christian are met by two individuals who distribute Mao's "Little Red Book"; all the while expounding on the propagandist ideas that it contains. Following this meeting, George reads the book with interest, from which he transmit its revolutionary ideas to Mouffe and Christian who, in turn, seem to attach less and less importance to such newly begotten political ideals. Losing those whom he believed were his allies, George then returns to the North Shore; and in a gesture of desperation, he puts out a cry that he addresses to Christian and Mouffe, but also to all those who have abdicated, "Où êtes-vous donc, bande de câlisses?" (Where are you, ya' band of fuckers? / Where are you, ya' mother fuckers?).
One might think that Christian seems to revolt against his condition of exploited worker, but he prefers to find consolation in the pleasures of a consumer society and that of stardom. As it is with George, who likes to write ideas on cardboard, the text to a song idea developed by Christian is also written on the surface of a cardboard but in this case, it is an excerpt from "Vendredi m'obsède" (Friday I'm obsessed) popularized in Québec by the band "The Hou-Lops." Apparently, it is a French adaptation of the hit song "Friday on my Mind," which was recorded in 1967 by the Australian rock-and-roll band "The Easybeats." [Translator's interjection: Oddly enough, the lyrics to "Friday on my Mind" originated in the mind of singer-songwriter named Georges Aber, who was born in 1930 under the name of Poubennec Georges, the location of his birth being Brest in Brittany, France. Regardless of the significance of his French ancestry, the music to "Friday on my Mind" is attributed to the Easybeats' George Young and Harry Wanda. It's all too confusing when the composers of music and song lyrics are diametrically opposed to each other. Be that as it may, "Vendredi m'obsède" is more simplistic and typical of early 1960s pop music in Québec –yé-yé, probably derived from yeah, a corruption of "yes." In fact, the lyrical phrase yeah, yeah, yeah comes from the Beatles' hit release "She Loves You," whose principal lyrics are "she loves you, yeah, yeah, yeah, yeaaaah!" Romantic love it is not.] Based on this information, the musical text to "Vendredi m'obsède" suggests that a greater sense of resignation exists within the mental outlook of the piece:
Tout est à recommencer
Encore cinq jours à peiner
Je travaille du soir au matin
Et pourtant je ne suis rien
Aujourd'hui rien ne va
Mais demain, ça ira
C'est vendredi qui m'obsède.
(All is to recommence
Still five days to toil
I work from dusk till dawn
And yet I am nothing
Today nothing goes
But tomorrow, it'll be okay
It's Friday, which obsesses me.)
Shortly after their arrival in the big city, Christian confides to George that his motivation in life is to have money, to be famous, and especially, to be loved. Feeling less and less affinity with George and his ideas, Christian prefers to abandon him to join a pop music group. He then meets the lead guitarist of his future group in a hair salon. The film's montage editing at that time consists of many temporal ellipses. It offers the viewer a series of special effects images, some of which are presented in fast motion and others in slow motion, stressing the successive stages of the group's turbulent career. We see notably Christian and his cohorts jump inside luxurious sport cars prior to storming down the main highway. One thinks of course of Richard Lester's two dramatic comedies featuring the hectic life of the Beatles, A Hard Day's Night (1964) and _Help! _ (1965).
If this is less homage to the Beatles than it is an amusing wink of the eye by Groulx, he invests it however with a critically political dimension that is absent in Lester's films. Thus, after seeing some shots that show a recording session inside a studio, the sequence ends on a large ensemble shot in which we see the group at the center of a huge stadium, but overhung above their heads is an electronic scoreboard, on which the names of some large automobile manufacturing companies are scrolled, also reflective of the indexical symbols of middle stage capitalism and a modern consumer society: Chrysler Canada Ltd., Ford of Canada, General Motors of Canada, American Motors Ltd., Volvo Canada.
Mouffe, this "poor proletariat of love," wrote a song whose text is also a miniature of that to which she aspires. Dumped by a recalcitrant lover, she chooses to free herself from her habitual dependence upon men and says aloud of her desire to take control of her life:
Non, je ne veux plus fermer les yeux
Car je veux faire de ma vie ce que je veux
Et sans ennui, c'est bien fini entre nous deux
Je ne veux plus recommencer ces jeux
Oh non, oh non, oh non.
(No, I don't want to close my eyes
Because I want to make my life what I want
And without trouble, it's all over between us
I will not recommence playing those games
Oh no, oh no, oh no.)
However, she soon forgets the ideals that she set for herself. Unable to live a life that makes her truly independent economically from men, she joins George and Christian who help her find a decent job. Once she chooses to "embark" on a popular singing career, it is to sing the music and words of Stéphane Venne. The Québec song entitled "Mon amour, mon grand amour" (My love, my love) [At the time of the film's shooting the song by Venne was already written, therefore it was not written specifically for the film. With the song in hand, Venne offered it to Gilles Groulx. It was Renée Claude who recorded the song in 1967.]] (1967, words and music by Stéphane Venne) offers her a song melody in the tradition of a "ballad," reflecting her affair with the recalcitrant lover and a great emotional dependence on men:
Je t'aimerai plus longtemps que ma vie, mon amour
Je n'ai pas pleuré quand tu es parti
Tu m'as réchauffée bien plus que l'été, mon amour
Tu m'as donné plus de tranquilité, mon amour
Mon grand amour
Mais quand tu m'as prise au bout de tes bras, mon amour
J'ai redécouvert mon souffle et ma voix.
(I will love you longer than my life, my love
I did not cry when you left
You've warmed me more than summer, my love
You gave me peace of mind, my love
My great love
But when you took me into your arms, my love
I rediscovered my breath and my voice.)
To serve politically
As in all his other films, Groulx chooses to explore the subject by making it signify politically. Take for instance, the depiction of the young black boxer in Golden Gloves (1962) which is primarily a means for the filmmaker to create a layered canvas, on which he paints the portrait of a young lower-working class black man fighting for his livelihood, subsisting in a social class less fortunate than our own, but whose sincerity and resourcefulness solicits our admiration. By siding with the weaker of the underdogs, Groulx directs his documentary toward the theme of class struggle, as expounded in Marxist social thought proper. With Au pays de Zom (1982), Groulx shoots a veritable film opera and gives it all the political strokes needed to paint the character of Zom as a corrupt bourgeois desperate to attract the "benefits" of capitalism.
This propensity for political signification is what fuels the discourse on the phenomenon of the Québec song in Où êtes-vous donc?. Attention should be paid to the sound design of this film, so that we can notice at which point Groulx constantly warns us that the Québec song, though it certainly exists, is nonetheless drowned in a sea of sounds drawn largely from Europe and the United States. That's why Groulx became more interested in exploring the sound environment in Québec, as we refer to the radio broadcast at the time, rather than present the more optimistic portrait of the Québec song that we might want.
To do this job within the scope of Où êtes-vous donc?, Groulx uses a soundtrack of extreme complexity. He builds up an ensemble of sounds from which a veritable electro-acoustic essay is created. For the viewing spectator, better still, the keen ear of the film listener, it becomes a test of auditory acuity to recognize what has been used. When Groulx uses songs in his film, he uses only short fragments of a few seconds each, superimposed on each other, and by changing their volume and even causing some frequency distortion, makes his polemics come alive with a soundtrack of controlled cacophony. This formal auditory audacity rejoins the initial point of view of the director who said he wanted to testify that only 5% of all broadcasting in Québec was devoted to Québec music.
This intricate sound collage, also made with the help of Stéphane Venne, allows us to briefly recognize the voices of George Dor, Renée Claude, Jean-Pierre Ferland, Claude Léveillée, Pauline Julien, Robert Charlebois and Paul Anka, but also those from the famous bands, starting with "Les Hou-Lops," "The Sinners," "The Beatles," "The Supremes" and "The Mamas and the Papas." Such a musical fusion, combined with news and radio advertising, makes complete sense when, right after and in dramatic fashion, Christian and Mouffe recite the words of "La bossa-nova des Esquimaux" (The bossa nova of the Eskimos) (1967, words and music by Robert Charlebois): "Nous les bâtards de l'Amérique / Nous les glaçons de la samba / Nous les torchons de l'Atlantique / Nous les Esquimaux de la bossa-nova" (We the bastards of America / We the ice cubes of the samba / We the dirty clean-up rags of the Atlantic / We the Eskimos of the bossa nova).
But what seems even more disturbing is that in general, songs of all type, not only Québec song, were used knowingly by the broadcasters in order to promote mass consumption. [Remember we've essentially translated "la chanson" to mean song, particularly Québec song when dealing with Groulx's distinctive film work.] To illustrate this manipulative phenomenon, the sound editing on Groulx's film amalgamates extracted fragments from song commercials and then, with deliberate intent, just as broadcasters do, amplify its audio output to the point of nuance; thereby, significantly brainwashing us on a daily basis. This is what happens when Christian manipulates the radio tuner inside the motley colored car that he, Mouffe and George inhabit during their time together. As George, driving their lived-in car, wanders onto a commercial street, the camera also shows the windows of huge department stores (one is promoting a Michele Richard show), all the while a female voice announces clothing sales on the radio airwaves. As noted by Luc Perreault,
On the one hand, song can be a promotional instrument put to service for what is
noble in man. […] On the other hand, song can be a promotional tool but this time at the service of the exploiters. You have to see how subtly but with such virulence Groulx denounces this form of imposture. Often the beginnings of his shots are inspired by commercials. He invites us to see beyond appearances the subtle trap that an image may conceal. […] Like others before him, among them Godard, Groulx denounces the alienating character of advertising. It was necessary as Groulx did, to put Québec song in its place, to show that it can be both, a tribute to Mao delivered by the eloquent voice of Georges Dor, or else, a way to brag about the merits of the Wonderbra brassiere. The best and the worst. 6
The use of advertising practices is a predominant feature of the Québec environment, with subliminal messages delivered to us daily, both sonically and visually. It is the inner workings of such exploitative advertising that Groulx identifies as being truly responsible for the state of alienation of any capitalist society, not just Québec, a reflection which he pushes to its paroxysm in his next film, Entre tu et vous (1969).
A corrosive portrait
As for the Québec songwriting industry, we cannot say that Groulx has offered a rosy picture. Due to its highly experimental workmanship, the viewer is inevitably called upon to decode all the signs present in the film. However, the last third of Où êtes-vous donc? leaves no room for ambiguity and the sardonic discourse that the filmmaker delivers on how to "market" a future singer, reflects what the young candidate must submit to if she wants to become a celebrity.
Because she is not happy with her telephone operator job at an insurance company, Mouffe leaves her work and accompanies her friend Danielle to the home of songwriter Stéphane Venne, where Danielle will re-record one of his Québec songs. The dialogue of the scene is improvised, but the kind of relations that the aspiring singer must maintain could not be any clearer:
Danielle (to Mouffe): "Would you not like to try out with Stephane?"
Mouffe: "To try out with Stephane?"
Stéphane: "So, we'll go in my shower later, then we'll begin."
Mouffe (ironically): "That's what it takes to sing? … Go in the shower with a gentleman?"
Stéphane (amused): "This is one way …"
Just wanting to benefit from all the means put at her disposal, Mouffe goes to a happening in order to take go-go dance lessons. Then she returns alone to the apartment of Stéphane Venne, undresses and ends up, well spread out, in the gentleman's shower, but certainly not to perform vocals … Yet, Mouffe is not fooled by her condition. She seems well aware of the compromises she must make if she wishes to become a singer, and all the consequences that this choice leads to, the most important being the loss of her independence. As she sadly confides to Danielle, she knows that if she gets into this business she will never be the same. Regardless, Danielle tells her that she must still risk everything, all or nothing. Sadness and disillusionment leads Mouffe toward her future career, knowing that she has already started to sell her body, to get the complete attention of the Québec songwriting industry. Here, the parallel with prostitution becomes essential and marks the final resolution of a previous scene where you could see Mouffe and Danielle at their workplace, visibly annoyed by their employment as telephone operators, and reading magazines about the testimonies of disillusioned prostitutes.
When Mouffe announces to George her desire to become a singer, he does not seem to take her too seriously, until she tells him that she spent the afternoon at the home of Stéphane Venne, and that he offered her one of his Québec songs. Surprised by Mouffe's declaration, an astonished George responds: "Stéphane Venne? The guy who sings One day, one day? … Speak of the devil!" This allusion spoken by George is almost prophetic. The final decision taken by Mouffe to get into the Québec song business becomes a kind of pact that she signs with the devil. A limo driver comes to pick her up. In the back seat is a lecherous producer wearing darkly tinted sunglasses. Two beautiful young girls at his side, they are escorts who serve his every wish. After having thought briefly about the offer, which the producer has just made her, Mouffe says "I'm getting on board," while George, devastated by the answer, drops his cap down over his eyes in a sign of disgust.
The transformation process is set in motion. It culminates in a make-up session, where the face of Mouffe, outrageously made up, becomes a mask with a frozen expression. It is no longer possible to recognize her beautiful nature and perky spontaneity, which characterized her before her meeting with the producer. Superimposed over this face in a harsh and loud manner is the off-screen voice of a woman screaming in pain. Without a doubt it's one that belongs to Mouffe and whose death cry represents the renouncement of her individuality. The first Mouffe has indeed gone to heaven … the second is now struggling in the artificial world of show business, Québec style.
Gilles Groulx's filmography is marked by a recurring theme. It is the dreaded state of alienation, which the director considers to be a generalized form of melancholy infecting the Québec people. With Où êtes-vous donc?, Groulx offers an incisive reflection on this theme by appropriating a subject that was given to him as a plain project by the NFB –the Québec song. Groulx diverts it in Brechtian fashion to serve his own end. However, an analysis of the film reveals that the phenomenon of the Québec song (chanson) is more than just a pretext, despite what the filmmaker might have said at the time. In addition to using song as a structural element for his fiction, Groulx discusses the political angle and develops a critical discourse that is frank, brutal and uncompromising, like the activist he has been throughout his career.
The end
Header photo of Gilles Groulx taken from "Nouvelles 'Vues' [http://cinema-quebecois.net/numero6/groulx.htm]
Text translated from French by David George Menard: Menard is a former optoelectronics engineer, specializing in image capture and processing techniques used to detect and track hostile threats in air defense scenarios. He holds an advanced degree in applied laser physics from the University of Tennessee, Knoxville, where he earned a master's of science degree in 1985. He then completed PhD course work in 1995, but was forced to abandon his doctoral thesis for personal reasons. After his groundbreaking work in neural optics he began his pursuit of an advanced film production degree at Concordia University in Montreal, where he earned a B.F.A. in film production with minors in film studies and photography. In 2005 David enrolled in Concordia University's film production M.F.A. program and assisted professor Louise Lamarre in the development of her internationally patented H.E.L.P., a holo-editorial layering process that allows a filmmaker to composite images digitally, in-camera during any kind of studio production. Since completing his Master's degree David returned to completing his unfinished PhD in Physics and has pursued screenwriting, film theory and film production.
Menard on author, Louis Goyette: *Louis received his Bachelor of Fine Arts in Film Studies from Concordia University and his Master of Fine Arts from the University of Montreal, with a dissertation on the Japanese director Kenji Mizoguchi. He worked on the 2006, Boréal edition of the Dictionary of Québec cinema and contributed extensively to Guide to the Cinema(s) of Canada, Peter Harry Rist, ed., 2001. He also published a text on the experimental films of the artist Charles Gagnon, as part of a retrospective devoted to him, which the Museum of Contemporary Art Montreal exhibited in 2001. Louis wrote occasionally for the online journals Offscreen and Hors Champs. Louis taught film studies with great passion at Concordia University, University of Montreal, and University of Sherbrooke. Louis Goyette died at the all-too-young age of 49 on April 5, 2012 after a short but valiant bout with lymphoma. He left behind a loving family and admiring friends, who miss him so terribly. Goodbye Louis!
Notes