Interview with Kim Hee-Jeon
CJ Entertainment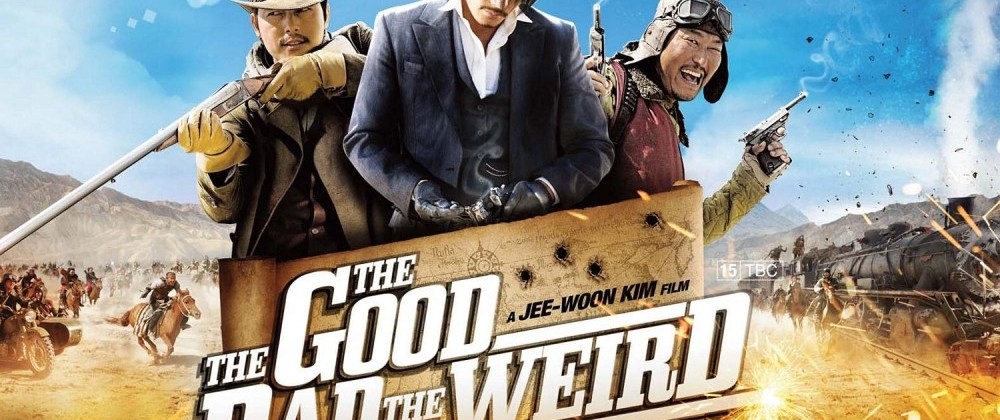 CJ Entertainment is one of Korea's leading entertainment companies, producing, distributing, and exhibiting films since the mid 1990s. CJ Entertainment has had a long standing connection with FanTasia, which has been consistently programming films under their banner since pretty much day one. Kim Hee-Jeon was at FanTasia this year, 2008, representing a handful of films and took time to sit down and talk to us about her career path, the state of contemporary Korean cinema, and working the film festival and film distribution circles.
Peter Rist: If you could tell us a little bit about your background in film, and what you have been doing in the film industry, and, how you got started in the film industry.
Kim Hee-Jeon: OK, well, first of all I worked for a Documentary TV channel as an assistant producer, mainly making documentaries, first, and then I changed my position. Our company acquired many documentary programmes from BBC, which was known for its coverage, and, the History Channel. But, I always loved films, although I never thought that I would be able to have a career in film. My major in college was Political Science; I worked for the school newspaper, but, other than that I was never involved in anything related to cinema. I really wanted to do this, and at one point I thought that maybe this is going to be my last chance to actually do it, so, I joined the Pusan Film Festival. I worked there assisting Jay Jeun, the world cinema programmer (now the co-director of Pusan). So, I worked there as a programme co-ordinator for the World Cinema section. So that is how I got involved, and, it was a great learning experience for me, to get re-assurance that, I learned how to "see" films, and how to evaluate them, and, I got to meet all of the festival programmers and directors from there, and after the 10th year, 2005.
PR: So you had been working there for 10 years?
Kim Hee-Jeon: No, it was the 10th anniversary year of PIFF. I had been working there full-time for 3 years, and then, I always wanted to be more involved in the real film industry, and so I joined CJ Entertainment, and I worked as the Festivals Manager, so to speak, which involved submitting our films and introducing them to the festival programmers, and, "pushing" them if I can. But mostly the films are fine works, by themselves. And, once the film(s) got invited, I would go through all the necessary processes.
PR: So you have been doing that for how long now, 3 years?
Kim Hee-Jeon: Yes, it is my third year, now, at CJ, so, in December it will be a full three years.
PR: So you must have had something to do with Secret Sunshine getting into Cannes, then?
Kim Hee-Jeon: Somewhat, yes.
PR: So that must be an important part of your resumé, I would think?
Kim Hee-Jeon: Yes, it was my first experience at having a film in competition, and for our company as well, it was our first competition film in Cannes. So, I got to learn a lot from that whole process, and, it was all about politics, and, it was interesting to watch, to see all of the lobbying, and making the "buzz" during the festival.
PR: Do you sort of decide which films you are going to send to which festival? Did you send a lot of films to Cannes, or did you send just that one film in terms of trying to get it into the competition?
Kim Hee-Jeon: I know what the programmers like and dislike, and I know which programmers like which films from my experience in Pusan, so I would not give everything to them; it's going to be a waste of their time sending them a lot of films, because I know they're not going to like them anyway. But, of course there are some strong titles that we believe in, and that we hope will have a chance to be exposed there, so, we would push them, too. But, for me, I try to be more realistic about suggesting the films, … So, quite frankly, I'll give my honest opinion about whether this is going to fit, or this is not going to fit…
PR: So, how did it work this year where you had a film in a "midnight" screening…
Kim Hee-Jeon: "Out of Competition"
PR: In the Official section, but not in competition. So, how did that work out? Did you realize that it was more of an Entertainment film, and, so, not bother trying to get it in Competition?
Kim Hee-Jeon: For us, we realized that it is an entertainment film, but, even though we got the response from Thierry Frémaux that this could have qualified as a "competition" film too, we thought that because it is a "commercial" film it would be great for internationally launching this film in an "out-of competition" slot; it is important for audiences to understand that it is a "commercial" film, so, "out-of-competition" would be perfect.
Donato Totaro: Which film is this?
Kim Hee-Jeon: The Good, the Bad, and the Weird, by Kim Jee-woon. So, for us this was perfect. Of course if it is in competition there would be more attention paid to it, but, as it was, it is clear from it being "out-of-competition" that the film has entertainment value, with very good quality, which really works for us.
PR: This is directed by Kim Jee-woon, who started with The Quiet Family, and who has done all these different genre films. So does he always work with CJ Entertainment? I wonder if you have "house" directors who always work with you, or not?
Kim Hee-Jeon: This depends on the contracts that we sign with the production companies. So, sometimes it is us, making the film, and sometimes it's not. There's not much I can tell you right now about it, but, usually, if you have a production company which has contracts with several directors, then, if we have a contract with that company, then we would continue to work with them. But, it's not like a promise has been made with a particular director, forever. So, it really depends on the film. There are different cases…
PR: So when you were in Cannes with this film, did you meet up with other festival programmers and directors. For example, you were telling us that The Good, the Bad, and the Weird has got a Gala slot at the Toronto International Film Festival (TIFF). Could you talk about that a little bit. (I realize that you might have secrets; things you are not allowed to talk about…)
Kim Hee-Jeon: Basically, the Toronto people realized it could be a great success with their audience. We never had a Gala film in Toronto, before and, it was really our first time in Cannes. The North American market is very important to us, and, at the end of the festival, we thought that, maybe we had missed the opportunity to expose the film a little bit, and we had a discussion with TIFF, and they agreed with a Gala screening. Both Cameron Bailey and Giovanna Fulvi came to the Cannes screening and were impressed…
DT: Since our readers don't know much about CJ Entertainment, and its hierarchy… Do they produce a lot of films, or do you mostly distribute films?
Kim Hee-Jeon: We finance films; we have projects coming to us at the script stage. Most of the time in Korea, the script, the director and the casting is done when the project comes to us. So then, we decide whether to finance it or not. With the green light, we finance it, we produce it, and then we distribute it. And, usually, we have the international sales rights, too. So that's how it usually works for us.
PR: So, I was looking at the history of CJ Entertainment before you worked for them, but, it seems as if it was around 1997 or 1998 that CJ started producing films, not before that. For 1997 there are 8 films listed in their catalogue, and 1998 five films, including Whispering Corridors, but after that the numbers go up, so that in 2002 there are 20 films, and between then and now there are always 20 films, which they represent, so, are some of them produced by CJ and some just distributed?
Kim Hee-Jeon: Yes, that's true.
PR: Do you have your own studio?
Kim Hee-Jeon: We have our own in-house production team, a system which we started just last year, actually. Before that, we used to work with different production companies, and made the decision whether to finance the project or not. But now we have our own in-house production, so, there are several small films we are developing, from there. We had our first completely separate production last year. We have five or six films now, which we are financing and producing inside.
DT: Where is the studio located?
Kim Hee-Jeon: It's not that we have our own shooting studio. We just rent it… It doesn't work like that in Korea.
PR: We'll ask you to talk a little bit about the company. There are some very, very prominent titles of films that CJ have been associated with over the years. There are what we would call "art films" like Chiwaseon and Memories Of Murder, Turning Gate, and other Hong Sang-soo and Im Kwon-taek films; Park Chan-wook is more of a commercial director, but, you seem to be representing a lot of quality films and commercial films, so could you talk a bit about your company's balance between art and commerce?
Kim Hee-Jeon: The titles you just mentioned were not fully financed by us. There's a company called Cinema Service, which I'm sure you are familiar with, and we have a contract with them, and represent their films internationally. We didn't distribute them in Korea, but, we have the international rights. Most of our films are genre films, commercial films, but we do have some art films, like Lee Chang-dong and Park Chan-wook's films. We are the biggest film company in Korea, and our co-Chairman, in fact on the management side, there is a feeling of responsibility to Korean cinema, too, to support art films. There is a belief that it is our role to do that, so that's why. The company itself has a vision, a mission to be the number one studio in Asia, but to do this you can't just have films which are domestically successful, you also have to have films which are internationally recognized, and, for Korean films now, we don't have titles which are commercially successful outside, so we must have those "art films" which are successful on the film festival circuit. So we must have that balance, and building the reputation of the company at the same time.
PR: So your role is important, actually, in terms of where the company is right now, because the foreign market depends so much upon festivals and festival exposure.
Kim Hee-Jeon: I am part of the international finance and distribution team. That's how we use festivals. Although we are a commercial film company in Korea, we are part of "world cinema." It means we have to use the festival platforms a lot to build the brand of our company and the brand of the directors. So, that's why there aren't really any other Korean companies that have festival manager as a post. In other countries as well, the sales people, the marketing people are also doing festival work. But, since we have so many films per year, it's usually 35, or something like that, so we actually need one person to take care of that sort of thing. And, at the same time we have been getting our strong films showing in the prestigious festivals, and having the relationship with them is important, so, that's what I do.
PR: So you go to Berlin, and you go to Venice and you come here to FanTasia, (jokingly) the most prestigious, of course. So, you seem to be travelling all the time; are you going to festivals all the time?
Kim Hee-Jeon: Well, I always go to Berlin and Cannes, only to Venice when we have a film invited there. And then I go to Toronto, and to Pusan. So, that's pretty much it, for me. These days, the festival programmers come to Korea for the Seoul screenings. So, I can have all the meetings at the festivals, but, at the same time, the programmers come to Korea to scout the films. So, I can arrange private screenings for them at our facilities in Seoul, and I can have the meetings there as well; discussions; pitching our films to them.
PR: So, do you happen to know Serge Losique or Danielle Cauchard?
Because, I think they go to Korea to watch films, and, I think that the way things work is that someone shows them films that they think would be liked (at the World Film Festival in Montreal), but I thought that it works at a government level.*
Kim Hee-Jeon: Yes that would be KOFIC, the Korean Film Council arranging the screenings for them, and when we have certain titles that we want to push, then I will set up a meeting… I only met him once, Serge Losique. People like that have a very short time period in Korea; they visit all of the other countries nearby… In a case like this, I will only try and set up a meeting if there is an urgent issue to discuss, otherwise I don't want to take up someone's time if they have to watch films.
PR: This is interesting. So, you don't spend most of your time travelling, but, rather on organizing things, and on the phone, I suppose?
Kim Hee-Jeon: Yes, and writing e-mails…
DT: So, FanTasia is a genre festival. I presume it is the first genre festival that you've visited? And, how is FanTasia perceived in Korea?
Kim Hee-Jeon: Yes. Our company has been working with FanTasia for some years now. They have Mijeong Lee here. She is from Korea, and, usually it helps to have a Korean person who is doing that (programming), so, you have that link, and it is easier to persuade people and the companies to work with. She has proved to be, not only a wonderful person, but also, someone with good taste. She picks the right films. She has been inviting our colleagues for some years now, so she can show that this festival is gathering a lot of audiences, and, I think it is really important that she does, because, usually, for Korea, we tend to be a bit conservative… Once you know someone you can trust, and you really see what's going on, then you can start a working relationship with that person. Otherwise, there are so many festivals in the world, so many genre festivals in the world… So, if we haven't met the person (doing the programming) and we don't really know about the festival……..Because, figures can be deceiving, all the time. I'm not saying that you are going to be getting fake figures presented. But, you never really know. But, the programming itself in FanTasia was very interesting…
PR: I've now noticed that a lot of the CJ films I've seen have been at FanTasia, even films like Memories of Murder and J.S.A. ??, I guess, is the most important one, like a breakthrough film. Films which are not necessarily audience-pleasing like this and ??Lies, by Jang Sun-woo, have shown here, so Mijeong has tried to push Korean films which don't exactly fit the genre palette. But it seems to me that, at the same time, the audiences have built up over the years, even though we don't have a large Korean population in Montreal. For example, this year we have 17 Korean films in FanTasia, and you have brought 6 of them, so, that's a large component of this festival.
DT: Looking at the six films you have here: One is a bank heist film, one is a political drama, a serial killer film, a period piece, a thriller and a horror film. Does that reflect the broad range of genre films that CJ picks-up, or, do you tend to focus on one particular genre?
Kim Hee-Jeon: In Korea, we don't even regard them as genre films, I think! We just think of them as Korean films, for us, but with different stories. It is outside of Korea that they are regarded as 'genre' films. At the general audience level, Korean people don't really think of the genre, even though they understand that, it's always the story. We've always had Horror films every summer. We've always had thriller films and melodramas. I don't think Korean audiences would identify them as "genre" films, it is more important that they are "Korean."
DT: In terms of general trends in Korean cinema; we've had the first New Wave during the military regime, then we've had the Second Wave at the end of this in '92-93. Is there a third "new wave" of Korean cinema, or maybe we need a bit more time to perceive this?
Kim Hee-Jeon: Since I'm not really a critic, I would just say as my personal opinion… I was talking about this just the other day with you (PR), I think. When there is a period of repression, there is an urge for people to express their own stories, but also what is happening and changing socially is so important. So, in the past, Korean film was very interesting because the films were about them, but they also wanted to talk about society, the politics, in a very obsessive way, I think. But, what I'm really worried about these days, is that when you see these young filmmakers with their feature debut films, or independent films, or short films, they have this tendency to make films about making films, or films about just themselves. This makes me kind of worried because it looks like they don't really try hard to develop a story which involves everything around them. So their work really lacks, a story. I'm worried because we always need new talent, the 2nd Park Chan-wook, the 2nd Bong Joon-ho, but except for Na Hong-jin who made The Chaser it's been a long time since we got really excited about a feature debut film.
DT: Do you think that you need something to counter, to rebel against?
Kim Hee-Jeon: Yes, exactly!
PR: For me, J.S.A. was a really important film because it combined a serious, political subject with an action component. So it was a popular film, and it reminded me of American films of the early-1970s, like Francis Ford Coppola's The Godfather, and so on, which is something that has gone missing in Hollywood films, which now have to be commercial, and, I feel that Korea has gone that way too. There doesn't seem to be room anymore for un-commercial films, perhaps?
Kim Hee-Jeon: That's true. It is now difficult for the young rookies because, I think I talked about how in 2006 we had more than 110 films made in Korea, which is a lot. It became a kind of a competition to get the next big director, so, all of the financing companies, like us and Showbox, would fight for this new director, so it was relatively easy for the debutant to make a film. But the problem was, since there were so many of these less developed works, they didn't stay long in theatres, sometimes only 4 days, and then the films just disappear, so this caused a lot of lost money for many companies. This then reduced the number of films that we felt we could finance. So the production companies suffered, but at the same time we cannot just afford to finance independent films (which we had done in the past) like Host and Guest and The Peter Pan Formula, films that would be in the Berlinale, Forum section. But, although we feel the responsibility to nurture young directors, we can no longer afford to finance such films, which is kind of a tragedy. But, we have to survive. Last year was really tough, so this year is much better, now. But still, we are in the process of getting in shape. So the whole industry shrunk.
PR: I was also thinking of women directors. A few years ago this was a bit of an exciting trend. There were some female directors coming through. In fact, I saw a CJ Entertainment film last year at FanTasia, Midnight Palace for Ghost Theatre, which was directed by a woman, I think.
Kim Hee-Jeon: No, it was directed by a man, but based on a story written by a woman.
PR: OK, my mistake, but, I thought that it was somewhat experimental. And, I'm looking forward to seeing Shadows of the Palace (directed by a woman), and it seems that CJ has produced or represented a number of films directed by women, like Take Care of My Cat, which I really liked, but I was wondering what happens to these young female directors after one film… So what about women in the Korean film industry? Korea seems to be a very macho society… Hollywood, also, but women do get work there, not necessarily as directors. Are women getting more jobs in the industry?
Kim Hee-Jeon: Yes! Actually, most people I know in the Korean film industry are women; not directors, unfortunately, but most of the producers are women, and most of the people who work on the sales side, they are women.
DT: The ORGANIZERS!
PR: Yes, they are the people who actually WORK. Men just say they work, but, women do it.
Kim Hee-Jeon: In Korea, I would say that women are really strong. They take care of themselves. This is my personal opinion. But, if you are working in the film industry, you can't make much money out of it. In Korea, the men have to be responsible for their families. They have to be the bread winners. But, for the women, they just have to take care of themselves. Women are more realistic, perhaps, and have a strong advantage to work. So that's why there are more of them, except as directors. But, there are more female directors now, they are coming up more and more.
PR: Actually, in Hollywood, there are many more female producers than directors. In Hollywood, it seems that film directing is the last outpost of male domination.
PR: I have a question about the way the film business works in Korea. I think there are about six families who control everything.
Kim Hee-Jeon: You mean the conglomerates, like Samsung…
PR: Yes. So, is CJ part of that?
Kim Hee-Jeon: Yes
DT: How did CJ make their money initially?
Kim Hee-Jeon: Our mother company, for the CJ group, is a sugar company, which was owned by Samsung. And, we separated in 1995, I think. So, from then-on there was a separate CJ group, which is owned by Lee Jay-hyun, who is the grandson of Lee Byung-chul, who is the founder of Samsung. So, they do have this family link. And the Co-Chairman, who is in charge of the entertainment and media business, which includes us and CJ Media—we have many cable and satellite channels, and a management company as well—she is the granddaughter of Lee Byung-chul . So we do have this link, but, financially and logistically, we are totally separate. But, they do have their family connection. Showbox is also part of another conglomerate group, which produces candies and snacks, and which wanted a film, sister company.
PR: Does L/G belong to one of these groups then? I just get this general idea that it is that much more difficult to have an "art film" section in Korea because of the whole money thing…
Kim Hee-Jeon: No, no. It doesn't influence it at all, because it is just a business. They have their family relationship, of course. But, it is a separate business that we do, so, it doesn't really influence our decisions. As a corporation, as a company, we always have to make a profit. We make our own decisions. So most of our films are commercial films, but, we do have this tradition of art films which we also represent and which can help us get international recognition as a film company, worldwide.
DT: Which international markets are seen as being the important ones for Korea?
Kim Hee-Jeon: For us, it is actually Asia. It used to be Japan. We'd make most of our profits out of Japan, because there was this Hunyu, "Korean Wave" in Japan, which I'm sure you've heard of. So Korean films, Korean TV dramas, and their stars were really well-received in Japan. There was a lot of competition but, the bubble kind of stopped. Now, they are really conservative in terms of what they acquire, so, things are really tough. You can get statistics from the KOFIC website on what the drop in international sales was. So, we are trying to develop new markets, of course. That's what the sales people do in any industry, right? We are trying to develop in South America and the Middle East, Eastern Europe, and, in Asia as well, there is Thailand, which is buying more films. It got much better there last year, but then there was this political turmoil in Thailand, so, that didn't help…
PR: Probably France and the UK are better markets than Canada or the US, especially for the "art film" sector.
Kim Hee-Jeon: They do have this ongoing interest in particular directors, Hong Sang-soo, Im Sang-soo, Lee Chang-dong, Park Chan-wook. Park Chan-wook is very well received, not only in North America, but, also, Germany, and other parts of Europe really like his works. So, those are important markets for us, but, usually these films go straight to DVD. Not all of them, but some.
PR: Yes there was a company in Britain which pioneered distributing Korean films, Tartan, which just went out of business.
DT: Tartan video? Oh that's bad!
PR: And, I think they went out of business because they expanded into the US. That's where they lost money. The US branch went broke first. It is interesting to me that Korean films have always struggled to find their niche in North America, anyway. For Japanese films, since Rashomon in 1950, there's been this interest, then for Chinese films since Yellow Earth in 1986, there's been an audience for them, and there's always been an interest Hong Kong films. But, it's been more difficult for Korean films, and, I wonder if that's because there isn't the same kind of obvious identity. You know like "well this is Korean and this is completely different from China or Japan or anywhere else"—that doesn't happen…
DT: Ever since the American occupation of Japan after WWII there has been an interest. It takes time; maybe its going to take another 10 or 20 years to get to that point…
Kim Hee-Jeon: We have the same analysis inside Korea. We feel the urge to build "Korean film" as a brand. Because I think that compared to those countries, as you have said, it's a little weak. It is more, like, director driven. You recognize Park Chan-wook, you recognize Lee Chang-dong, you recognize Hong Sang-soo, Kim Jee-woon. But, you don't recognize them as "Korean" film. Perhaps you do recognize it, but, "Korean film" as a brand is weaker. To change this, it involves publicity, marketing as well. It will take time to build this identity. There are five or six actors who are really on the map of "cinema" of world cinema, and they are just gradually building that. So, I believe that time will come.
DT: I noticed that CJ have started an online cinema program, N-Canal, and, I was wondering what is the future of this; if this could be used to distribute films?
Kim Hee-Jeon: As you guessed I don't know much about N-Canal, but, it is just an anime outlet, we merged them into one. The DVD market virtually doesn't exist in Korea, because everyone downloads films, everywhere. So now it is IPTV and those "capture"(?) channels, which we think can be an additional market for the films, since we have this really high-speed connection for cable… I mean Korean people like to have things quick, so that's the tendency that we have, so we are really adaptable to new technologies. And there are so many new medias coming up, so we are trying to develop those IPTV platforms.
PR: It was six years ago, that I was in Korea, but, at that time there were these places where people would go and watch films on video in small parlors. Does that still happen?
Kim Hee-Jeon: Yes, they still exist, but, nowadays, people just download the films, and they are using the IPTV service. It's like having a big server.
DT: But this is illegal?
Kim Hee-Jeon: No you have to register. You can receive everything in high definition. You don't download, you just select on IPTV. You have the whole new system set up at home, and just watch them…
PR: Here the rental and sell-through DVD market has become a big part of the industry in the US and Canada. You've never really had that right?
Kim Hee-Jeon: Yes, we did. People bought DVDs, but, it went down really fast because of those illegal downloads. So, the government is trying to restrict them. But, the general audience don't really feel guilty about downloading them. Just like music, they will just download everything. It's going to take time, but now that we have IPTV, there are more people just using that service. There are many DVD rental shops closing, so that business is disappearing.
DT: Is it very expensive to join this IPTV membership?
Kim Hee-Jeon: No, it's like $20 or $30 per month. So that's how people usually watch films, now.
PR: Moving on from technology… What is in the immediate future for CJ Entertainment? You have a few films coming out; you have a new film by Park Chan-wook, and do you have one directed by Lee Chang-dong, as well?
Kim Hee-Jeon: Yes, we do.
DT: Park Chan-wook's Thirst is a vampire film? I'm looking forward to that one.
Kim Hee-Jeon: And we have a new one from Bong Joon-ho, also, Mother.
DT: So we'll see Thirst here next year?
PR: That one will probably be released.
Kim Hee-Jeon: Thirst is in production, now, so, it will be finished by September. We'll probably try Cannes for that one. Universal Pictures is attached for North America, as well.
DT: Are all films still shot on 35mm now?
Kim Hee-Jeon: We also had a project last year which was shot digitally, like City of Violence, a recent one, and some other films from our in-house production sector. It is really the future, so we are experimenting a lot with it… It will take some time to convert because all of the theatres are still film-equipped, but that is really the future of the cinema, and we are trying that a lot. So, we do make digital films, now.
DT: Domestically, is there still a film quota system in place? Has the number of days per year [per theatre, in which Korean films must be shown] changed?
Kim Hee-Jeon: It just changed last year. So, we have less days.
DT: There was a strike, and protesting?
Kim Hee-Jeon: Yes, you have noticed that. At every big festival there was at least one director, picketing. At Berlin it was Park Chan-wook, at Cannes it was Choi Min-shik, the actor in Old Boy.
PR: You probably know this, but this is something we're very jealous of in Canada is your quota system. In Quebec it is different because of the language difference so there is an automatic interest in people hearing French-language productions, here, but, in the rest of Canada, it is really something… [People want to watch Hollywood films.] If someone figures out a film is Canadian, while they are on their way to the theatre, they'll turn around and go in the other direction. There is no interest in "Canadian" film.
Kim Hee-Jeon: It was exactly like that in Korea until 1995. Shiri was the first film to break that taboo. That was when Korean general audiences were like "actually, there is a good Korean film to watch." But before then it was just the same. They would just turn around and walk away if it's a Korean film. And the quota system helped a lot to nurture that interest, and to protect the [Korean film] system. And during the good period we had up until about two years ago, the quota system existed, but with or without it, the Korean films were doing great, with more than 55% of the box office. So for a while, we didn't feel that it was a problem. Now it is a little different story, but still, I must say that it does help to nurture the film industry for a while when we need some time to take care of that like a baby.
DT: To give you some perspective. Here in Quebec where the local film industry does really well… Last year I think, for the first time, the box office in Quebec was more than 20% for Quebec films. In the rest of Canada it is 6 or 7% (PR: 1%). It is very, very low.
Kim Hee-Jeon: Yes, that's what I've heard.
PR: Well, there is Korea, there is India, obviously, where people watch their own films, and, Denmark, Iceland, and, to some extent France, but, there aren't very many countries like that, because Hollywood just dominates…
PR, DT: Thank you very much. We could have gone on much longer…
This interview was conducted in Montreal on July 11, 2008.