Interview with Tolga Karaçelik on his latest film Butterflies at the 59th Thessaloniki International Film Festival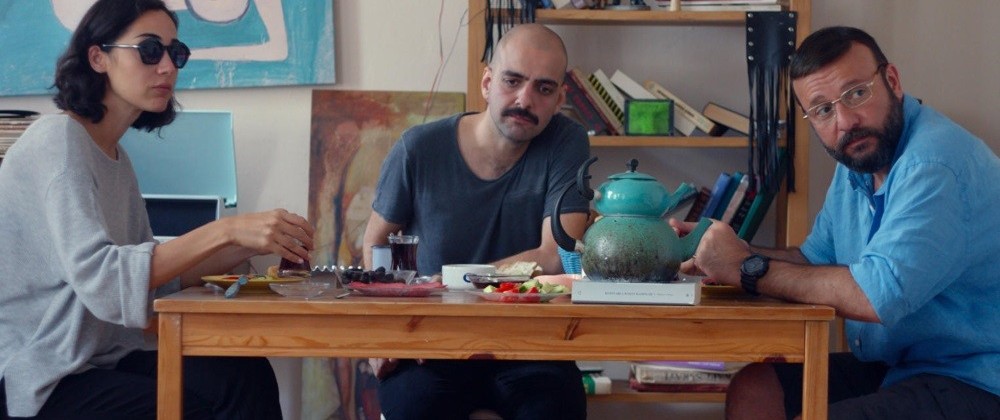 "I was feeling guilty when I laughed, because just a second before I was crying, and after I'd stopped laughing, I started crying all over again"
Exploding chickens, an astronaut walking through a remote Turkish village and estranged siblings on a road journey may not be every spectator's cup of tea, but Tolga Karaçelik's latest film seems to have wooed his audiences across the world. Winning the Grand Jury Prize at Sundance Film Festival, Butterflies is not a typical Turkish film, as Dimitris Kerkinos, the curator of the Balkan Survey Programme at Thessaloniki International Film Festival, affirms: "I think that our audience, which has been following his work, appreciated this combination of drama and comedy as well as this touch of American independent cinema spirit that exists in the film. It's a bit light but very human and it focuses on a popular theme, such as family relations." Indeed, the director's approach is quite unique, and while the film presents us with the common tropes of the dysfunctional family experience, the story unfolds with an unpredictable mixture of deep-seated regrets, secret truths and bursts of black comedy. The three siblings, a sister and two brothers, who hardly know each other and even less about their late father, are summoned to the Turkish village of Hasanlar, to bury his body when the butterflies arrive. Once there they are forced to confront themselves with painful past memories, joyful moments of "being a family" again and the curious way of the villagers. Thus, the pretext of the funeral, turns into a process of discovery, mysticism and self-reflection for the siblings, with unexpected results and emotional instabilities. As Tolga remarked in an interview: "While I still feel stronger than death, I wanted to write a comedy where death is a character but not significant enough to be the lead."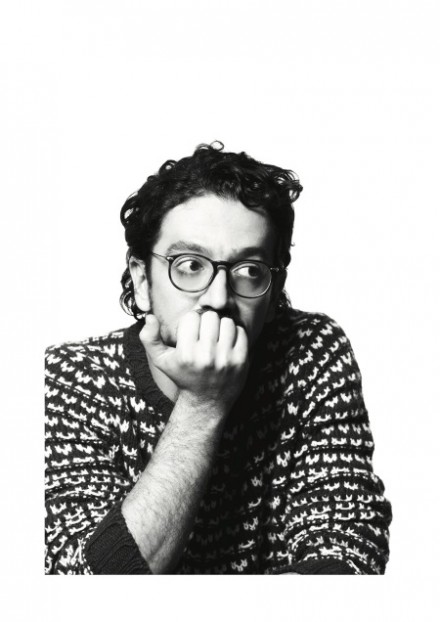 Tolga Karaçelik, was born in 1981, and graduated with a law degree in Istanbul before moving to New York to study film. He has written short stories and poetry and started directing short films, music videos and documentaries. His 2010 feature film Toll Booth (Gişe Memuru), about a reclusive toll-booth attendant with a vivid imagination, was screened at festivals around the world winning thirteen awards including Best First Film, Best Actor and Best Cinematography at Turkey's important FF Golden Orange. His second film Ivy (Sarmaşık), set aboard a stranded cargo ship, premiered at Sundance in 2015, and was shown at more than thirty film festivals including prestigious ones like Toronto, Karlovy Vary, Sao Paolo, and Sydney. Ivy had been awarded more than twenty awards worldwide including Best Film at East End Film Festival of London and Best Film, Best Director, Best Script, Best Actor at Golden Orange and Best Director and Best Actor at Adana FF. Both of his previous films had been screened in competition at Thessaloniki FF, as the programmer Dimitris Kerkinos, who regularly follows Karaçelik's work and seeks to have a variety of visions in the program, appreciated the way the director handled comedy (Toll Booth) and drama (Ivy). Indeed, he is one of the few directors whose work has continuously featured in the competition section of Thessaloniki FF.
We met Tolga Karaçelik at the busy Warehouse C on the Thessaloniki Pier, the morning after the screening at the festival, to talk about the reception of his latest film Butterflies, poetry and cinema, how he works with the actors and the challenges affronted by his generation. Among other, Tolga announced that he'd just gotten engaged with the lead actress of his film, Tugce Altug, and was planning on a month-long honeymoon after the long film festival tour.
Offscreen: Butterflies (which received the Balkan Survey Award at this year's Thessaloniki International Film Festival) is a tragicomic, bittersweet film which deals with loss and family relationships. How did you come up with the story?
T.K.: Well, I started writing it in 2012 or 2011, I can't remember right now. It was after the loss of my uncle. His name was Mazhar, like the father's name in the movie. It was my way of reconciling with the loss. When I was six years old, Mazhar made me read Homer, later at eight, I remember reading Mayakovski's poems. He introduced me to Kafka when I was nine. He made me read Dostoevsky when I was eleven years old. I always thought that Kafka was comedy, and I still do. This is the main problem with me and the things that I create. My uncle, who was a poet and in many ways my mentor, was responsible for shaping my intellect. Writing poetry was a way of expressing myself. I still write poetry. Two months after his death, I realized that I lost him. I rushed home and started writing the script for Butterflies. The first draft was ready after a month without me ever leaving the house. Later, the script won awards at several film festivals, the first one in 2012, so it was time to finally shoot the film.
Offscreen: In the Q&A following the screening, you stated that this film was only possible once you saw your mother scrolling through Facebook posts, and changing her mood and reactions accordingly. Could you please comment?
T.K.: At first, making this film gave me a sense of satisfaction and relief. Then I met with Tugce Altug (who plays Suzan), and I realized that I really needed this character, so then the story changed into something else. Regarding the aesthetics and the rhythm of the film; first I think about emotion, and then rhythm, maybe because of poetry. The most important element is rhythm because it expresses sincerity, it defines the time of each character and the pace of the movie. I wanted it to be like my own rhythm. Drama, comedy, and different types of each, even melodrama, and grotesque comedy sometimes, also dark comedy and slapstick. I wanted to combine all of these, because that's how I live in my life. That's how life itself is. I wanted the switch between the tones to be sharp and quick, so the audience feel dazzled. Like one lady said last night, and it's something I heard in every Q&A actually: "I was feeling guilty when I laughed, because just a second before I was crying, and after I'd stopped laughing, I started crying all over again". I want them to be astonished that way. It's like putting rocks in a bottle, and if you shake them a lot, they will eventually settle down. That's how it helped me, to settle those bad feelings after losing my uncle.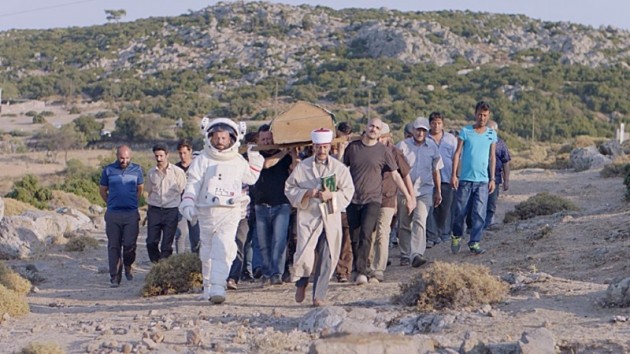 Offscreen: You also write poems. How does composing poetry compare to writing and making a film?
T.K.: When I was ten years old I wanted to share my inner feelings, and at that time all I wanted to do was to continue writing poetry. Afterwards, I encountered cinema by chance, and I realized that what I can do with words, I can do with images in a much more democratic and less imposing way. I wanted to reach other people. So, rhythm, of course, is the most important thing for me while making movies. I think it comes from reading a lot of poetry and thinking about words.
Offscreen: And in terms of rhythm? Of putting the film together? If you think about how poems are structured and then how you go about structuring your film?
T.K.: For example, there is no improvisation in my films. Never. In Q&As, people always thought it was improvised. Every dialogue has its own rhythm, and I pretend like I'm fine with the changes, but in the end I don't let any of the actors change the dialogues. The reason I can't allow that is because there is rhythm inside. Even those actors who are known for not being able to memorize the script fully can memorize my dialogues easily because they contain inner rhythm.
Offscreen: For instance, Suzan's character is very convincing and natural, even though there is a constant shift from drama to melodrama and then to absurdist comedy. Could you tell us how you work with actors?
T.K.: Working with the actors starts when I write the dialogues. While writing dialogue, I tend to act sometimes on my own, by saying the words out loud. Sometimes I find myself standing in front of a mirror saying the lines. That's how I get to know the character and his/her rhythm, and how an actor might first approach the characters. Then, I don't do rehearsals, I do readings. We don't do walking rehearsals until the actors arrive on the set, because I want them to be fresh with their movements. I want these to be in accordance with the character and the rhythm of the dialogues, which will define the character's mood.
Offscreen: Your film features an imam struggling with faith, an astronaut who protests about not going into space, exploding chickens and a female character who drinks and swears "like a truck driver" – perhaps your commentary on contemporary Turkish society and the current socio-political situation in Turkey and Europe?
T.K.: Well, while I write I always have one sentence in my mind, a line that is important for me. I actually had three for this film. The first one is about my generation, which kind of sounds like: "alright, but we don't really give a fuck". After the Gezi Park protests, and all those things we have been going through, we are surrounded by people who are taking themselves so seriously. They are such mediocre people, that are really fucking everything up and you are not able to do anything about it. Our survival instinct said: "OK, but I don't give too much of a fuck". It's a kind of position of rebellion and resistance. The second line was "whatever we're afraid of becoming, we have already become that thing". The only thing that we can do right now, socially, is to find a way to hide it. In terms of the film, it's about the relationship between the three siblings and the father, and particularly about Kenan's part of the story. The third line was about belief. This film is about believing, about faith. Faith that you are a family, this common faith that is so fragile, even between lovers, it applies to everything. The imam is also struggling, he doesn't have a problem with faith, he is trying to keep it simple and clean. He wants to be left alone. The others around him force him to do his job, such as praying for the dead etc. He's the one who's actually pure, not the others around him. Those were three aspects of the film. I guess it does come from the society that I live in, we all have to keep our beliefs simple and we still want to believe in each other, we want to believe that we can live together. But I don't see them as symbols of society in any of my films. Rather, the society I live in feeds and influences my ideas.
Offscreen: In his will, the late father asks to be buried when the "butterflies" come to the village. Could you please tell us about the significance of butterflies for Turkish culture?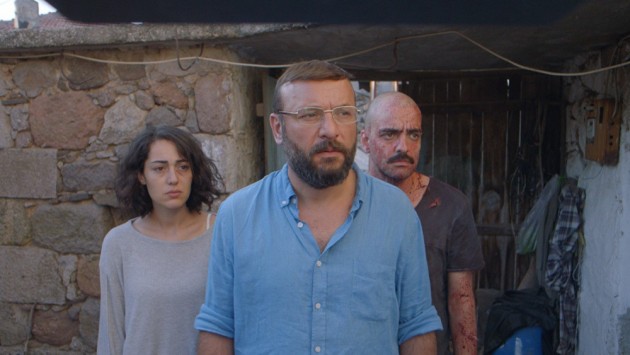 T.K.: No, I won't, because it will kill the movie! The film starts when you leave the theatre, so I don't want to kill that feeling which can grow on you. I hope it will grow on the audience.
Offscreen: Your film received an award at Sundance and several other festivals internationally. How has the film been received by critics and audiences internationally and at home?
T.K.: I really enjoyed watching this film with the audience, because my previous films were different, a psychological drama and a thriller, and you can't see the audience's reaction that clearly. When they are too focused they look like they're bored. I hate that because I always watch the audience's faces for the reactions to my films. In comedy, you get a loud laughter and I love that because of the immediate feedback. My film won several international awards. At home, the most valuable comment came from a guy in his twenties I met in the street: "every generation has its own artist, you are the artist of our generation". People my age really liked the film, and it did well in the box-office. The film was released around March or April, and sold 140.000 tickets, which is really huge for Turkey where the numbers are usually 10.000 to 15.000. That makes me happy.
Offscreen: What does it mean to be one of the producers of your film? Please tell us how you funded it and if you faced any particular challenges.
T.K.: It doesn't work (he laughs). Well, I had to produce it. Right now I'm blacklisted in Turkey because of my political views. I dedicated the award at Antalya Film Festival to two journalists who are currently in prison. Since then, along with a couple of other filmmakers, I have been blacklisted, and we're not getting any funds from the Ministry of Culture. They are also messing with the screenings of my films in other film festivals supported by the Ministry of Culture. I had to do the film by myself. The way independent films are made in continental Europe is based on a system of funding, and if you don't get funded by your own Ministry of Culture, the funding system crashes, because you cannot access the other funds either. It's really a killer! After that blow, I said to myself that all I need is a camera and actors and food to feed everyone. So, I shot the film in only 18 days, depending on the amount of money I had. Of course, I also had other producers, who were kind enough to invest in the film; Diloy Gülün, Metin Anter and Nedim Anter, who was also a distributor for Turkey.
Offscreen: Did this role add additional pressure on you, or did you find you had more freedom on the set?
T.K.: Well, my previous film, Ivy (Samarsik, 2015) was a psychological thriller and a political film. It premiered at Sundance, and screened at several film festivals around the globe, winning a number of international awards. They didn't expect me to shoot a political film, so in this respect I was under pressure, if I can put it that way. After a well-received film like Ivy, shooting this film was less pressure. It was more like I wanted to make a beautiful film, and a kind of 'shove it up your ass' attitude towards the Ministry of Culture in Turkey.
Offscreen: Lastly, do you feel like a Balkan filmmaker and which Balkan films do you particularly like?
T.K.: I definitely feel Balkan. The way I approach sadness and joy, and an uncontrollable, irrational expression of emotions from time to time. First of all, I identify myself as someone from Istanbul, then the Balkans. The good thing about living in this part of the world is that we understand the West as well as the East, however, we have difficulties in understanding ourselves. The cinema of the Balkans is very rich, people like Theo Angelopoulos, Emir Kusturica, and all those great filmmakers I grew up with. For example, Butterflies has some influences from Kusturica, but I think he does safe comedy and safe drama. My film, on the other had incorporated different kinds of drama, comedy, and melodramatic elements.