67th International Film Festival of Mannheim-Heidelberg
15-25 November 2018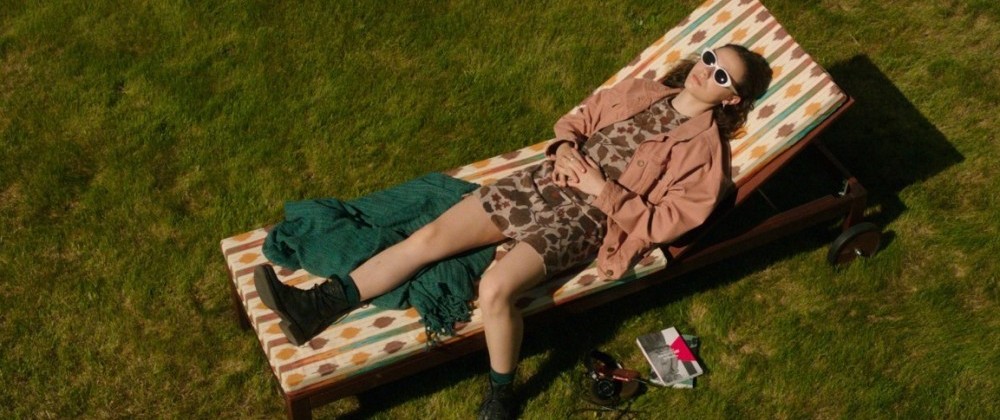 Mannheim-Heidelberg International Film Festival is an annual event that is held jointly by the two German cities. Established in 1952 as Mannheim International Film Week to exhibit documentaries, the event was expanded in 1961 to include debut features and eventually has spread to the university town of Heidelberg to strengthen its position. Over the years, it has maintained its reputation as a small audience friendly festival of 'Unknown names and new comers', with a loyal audience that come to watch films from directors they have never heard of, each film attracting an average of 1000 viewers.
The festival has had a long tradition of introducing young talents. Among the discoveries of the earlier are masters such as François Truffaut in 1959, Rainer Werner Fassbinder in 1969, Krzysztof Kieślowski in 1975, Jim Jarmush in 1980 and Atom Egoyan in 1984. On the other hand, some other remarkable talents have vanished after their brilliant debut, as admitted by the festival director Michael Kötz, who recounts a late-night bar conversation between him and Atom Egoyan about the idea of starting a parallel festival entitled, 'What, by the way, happened to…?'
With so many hopefuls entering the film industry these days, particularly after the digital revolution, it has become more difficult for the young talents to mark their names but a minimum of 800 apply each year to be part of Germany's second and the world's seventh oldest festival event.
A total of 52 films were displayed this year in three sections: International Newcomer Competition, International Newcomer Discoveries and Children's Films. Particularly noteworthy was the presence of women. International jury was two to one in favour of the females: María Monserrat Sánchez Soler, the head of the International Department of the Instituto Mexicano de Cinematografia; Liane Jessen, curator for a German television channel and Michel Demopoulos, the former director of the Thessaloniki International Film Festival. Other juries, Fipresci, Ecumenical Jury and the Jury of the Cinema Owners were all gender balanced. Out of the 52 films, 20 were made by women, not the ideal number, but good enough to beat Cannes or Venice.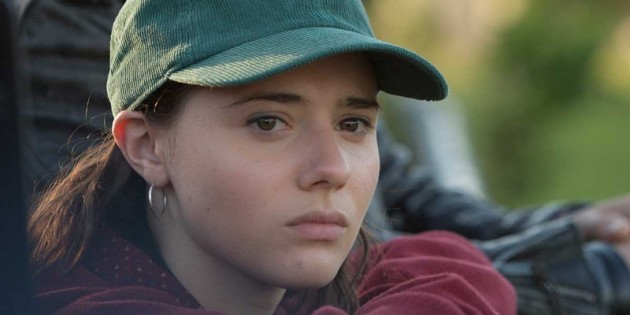 Karelle Tremblay in la disparition des lucioles
Canada was well represented with four films: à nous l'éternité/We Have Forever (Paul Barbeau, 2018), la disparition des lucioles /The Fireflies are Gone (Sébastien Pilote) and le routes en février/Roads in February (Katherine Jerkovic, 2018) in competition and April in Autumn (Warren Sulatycky, 2018) in the Discoveries section. I had the opportunity to watch The Fireflies are Gone upon advice of colleagues and it was not a bad choice. The film did not go unnoticed by the jury either. A coming of age story in Quebec's Saguenay region where the local factory is closed after an extended strike and those who could escape are long gone, leaving behind only the old and the children, seventeen-year-old Léo (Karelle Tremblay) lives with her mother (Marie-France Marcotte) and her new husband, a radio show host (François Papineau) in a dream house that smells money. What this monumental architecture of riches adds to the narrative is not evident; perhaps it is there to accentuate the humbleness of the living spaces of her usually absent real father (Luc Picard) and her reluctant surrogate father, the guitar teacher (Pierre-Luc Brillant). Her relationship with the last one is somewhat Oedipal but the film does not like to walk on murky waters. Remarkable aspect of the film is Pilote's respect for his hero's individuality and agency. On the way to becoming, Léo does not need any of the fathers, let alone her mother.
A film from the Peoples Republic of China, Pure Land (Zhenyu Sun, 2018) focused on China's one child policy and its repercussions on poor families who cannot pay a fine if they are not able or willing to have an abortion. Set in a remote corner in the northern province of Shaxi, the film is a strong indictment of forced abortion that can damage a woman's emotional health.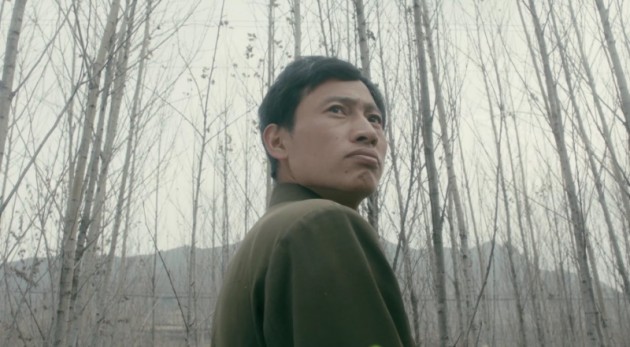 Pure Land
Quite a number of independent Chinese films are made with foreign festival exposure in mind and hence, they are highly ethnographical and this one is no exception. Camera dwells on the woman lighting incense before going to bed, on the several Buddhas in the house, on the pages of the Book on Karma with graphic illustrations of hell, on temples, Taoist incantations and funeral rites to the point that the narrative loses its way somewhere.
In comparison, a film like Dead Pigs (Cathy Yan, 2018), a Film Bureau Production was simple and straightforward in its mockery of today's China, where dogs have become house-pets and Mao is a name to call one's bird.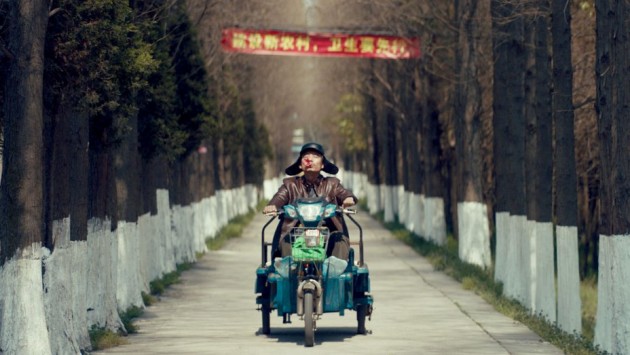 Dead Pigs
An Argentinian film, Julia y el Zorro/Julia and the Fox Inés Maria Barrionuevo was about grief and how a former actor approaching middle age and her twelve-year-old daughter deal with it. Children wiser than the adults has become a cliché particularly after such fine examples Iranian cinema had offered us following the first decades of the Islamic revolution. In this film even the most precocious child could not save the situation of utter boredom watching a woman staring at nowhere lighting one cigarette after the other and her little girl mirroring the same sullen face for close to two hours.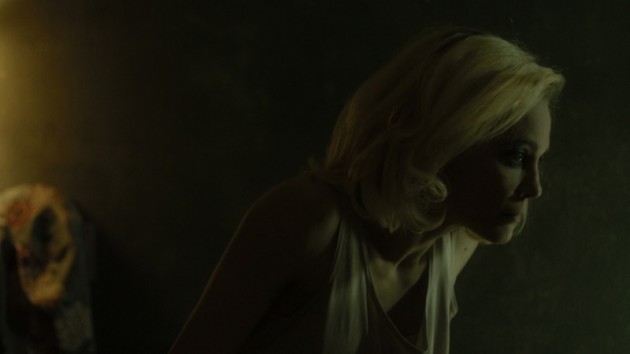 Julia and the Fox
The jury favorite was Rooz-Haye Narenji/Orange Days (Arash Lahooti, 2018), featuring a strong independent woman who fights like a man to win her place among men. In the process, there are some losses, such as the husband diverting his attention to a more feminine woman (a message of warning to women who want to run with the wolves?).
The film's narrative, praised by the juries as daring and original was actually very traditional Iranian, based on cause/effect principle. The woman is miserable because once as a pregnant orange picker, she lost her baby; she wants to revenge herself by competing with the foreman who was in charge then by organizing a group of female fruit pickers and winning the tender against him; she neglects her husband while fighting like a man (in a very suggestive scene, he comes behind her while she is checking her accounts and touches the back of her chair, as a substitute for her body, which would be forbidden to touch on screen, and asks her if she is coming to bed), which results in her discovery of the husband hidden behind the fruit boxes in the warehouse with another woman, etc.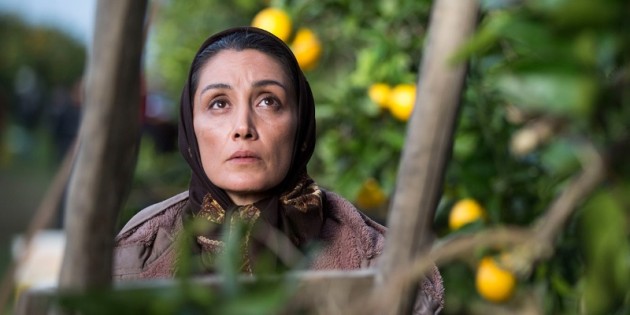 Orange Days
Lahooti is a documentarian and hence, his camera is sharp in recording the minute details of the cruel world of orange picking and the miserable lives of the seasonal workers, especially females, who have no security. Some of the sequences, such as the protagonist changing the flat tire of her truck by herself instead of asking help from the males around are strong, but just like Julia and the Fox, the comic relief never arrives and watching a woman with a sullen face for almost two hours takes its toll on the viewer. One must note here that larger than life women heroes are popular in Iranian cinema, particularly by male film-makers, which is acceptable but something is amiss when a film shows that to have equal rights with men, women need to adopt the male dress code, language and body language and think nothing of exploiting other women.
A Belgian production in the Discoveries section, Au temps où les arabes dansaient/When Arabs Danced (Jawad Rhalib, 2018) was a beautifully composed film on Muslim women in the Arab world, who have lost their voice and ownership to their body with the spread of fundamentalism. Starting with the tradition of women singers and dancers, particularly in Egypt and the dominance of the Egyptian cinema in the Middle East, the film travels over time and space to the fears and anxieties of Muslim artists and performers who have become paranoid about expressing their thoughts freely on religious fanaticism in a corner of Europe or producing a work of art without self-censorship. 'I have a family' one declares, 'I don't want to be another Charlie Hebdo'. Israeli-Arab actor Hiam Abbass's solo performance about prudish attitudes towards female sexuality is the highlight of the film.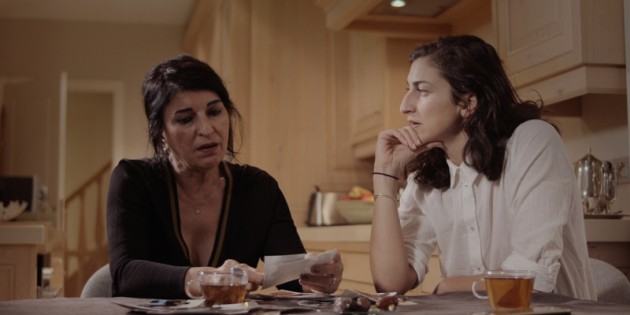 When Arabs Danced
Mannheim Meeting Place is a parallel program that has been bringing together film-makers, producers and distributors from around the world for nine consecutive years as a co-production market. Some of the projects return to Mannheim as completed films and at times even win awards.
The festival closed with a hopeful note, announcing the dates for the 2019, which will be the last year of the present director, Kötz, who has been running it for 28 years.
Awards:
-GRAND NEWCOMER AWARD MANNHEIM-HEIDELBERG:
Orange Days by Arash Lahooti (Iran)
-TALENT AWARD MANNHEIM-HEIDELBERG:
The Fireflies Are Gone by Sébastien Pilote (Canada)
-SPECIAL JURY AWARD MANNHEIM-HEIDELBERG:
Christian Malheiros in Socrates (Brazil)
-SPECIAL MENTION MANNHEIM-HEIDELBERG:
Vivian Wu in Dead Pigs (China)
-FILM CRITICS´ PRIZE (FIPRESCI)
Orange Days by Arash Lahooti (Iran)
-THE ECUMENICAL FILM PRIZE
Orange Days by Arash Lahooti (Iran)
-RECOMMENDATIONS OF THE CINEMA OPERATORS
The Fireflies Are Gone by Sébastien Pilote (Canada)
Tazzeka by Jean-Philippe Gaud (France & Morocco)
Orange Days by Arash Lahooti (Iran)
-AUDIENCE AWARD MANNHEIM-HEIDELBERG
Tazzeka by Jean-Philippe Gaud (France & Morocco)