Harvey Weinstein. Just typing his name makes my skin crawl
Hollywood Ending: Harvey Weinstein and the Culture of Silence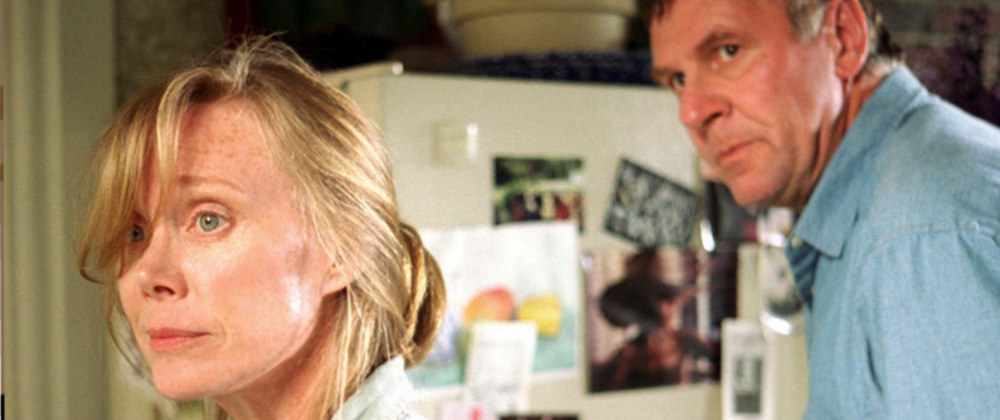 Once considered a world-renowned film producer of independent movies, along with his brother Bob, Weinstein is now a convict, serving a 23-year sentence at Wende Correctional Facility in New York for one criminal sexual act in the first degree and one rape in the third degree. He is awaiting a second trial in Los Angeles for similar crimes on October 10, 2022, where he is facing 11 charges, " involving five alleged victims, which carry a maximum of 140-years." 1 According to Ken Auletta's informative new book, Hollywood Ending: Harvey Weinstein and the Culture of Silence (Penguin Press, 2022), almost 100 women claim Weinstein had sexually, verbally, and physically assaulted them in a variety of ways; and, these alleged atrocities were going on for decades.
Why were these crimes allowed to go on for years? Although Auletta presents reasons as to why in the title (the culture of silence), he also paints a portrait of a charming megalomaniacal sociopath who paradoxically committed heinous acts upon multiple women while spending millions (oftentimes, not of his own money) on causes benefiting thousands, and providing a platform for filmmakers and actors now recognized for their artistry, creativity, and box office prowess. In a way, Weinstein not only groomed his victims; he also groomed the people in his inner circle at Miramax and viewers into believing he was just trying to entertain rather than trying to deceive his way into the arms of impressionable and scared women.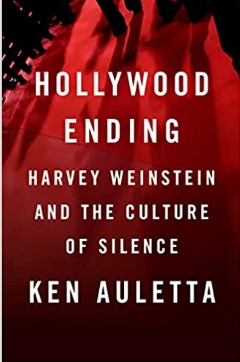 Auletta starts with Harvey's personal history growing up in Queens and Brooklyn. Born March 19th, 1952 to Miriam and Max Weinstein (thus, Miramax), he lived in a traditional Jewish household where he was told by his father to be tough and a loyal older brother. According to Auletta, Weinstein was not always the best sibling, swaying Bob to get into trouble for them both, and then throwing Bob under the bus when they got caught. Early on, Weinstein showed signs of what Auletta calls "Harvey-brand entrepreneurialism" where in the seventh grade, "he and a friend pretended to be Boy Scouts selling cookies to raise funds for their troop. They purchased old uniforms and bought hundreds of boxes of cookies for thirty-nine cents each, going door-to-door selling each box for a dollar and pocketing the difference" (page 17). Auletta claims that much of his mischief was an attempt to get his parents', particularly his mother's, attention and love. Throughout the book, very much like Norman Bates's mother in Psycho (Alfred Hitchcock, 1960), Miriam Weinstein never dies, even in death.
Is she the reason for Harvey's abhorrent behavior? According to Bob, and to Auletta, she could be complimentary one minute, and then belittling the next; her mood swings were quick and volatile. She was an incessant screamer, which is a trait of Harvey's. In the book, there are countless anecdotes where Harvey threatened to hurt or kill, even though he allegedly hated his temper. One memorable story is when he "had an ugly encounter with Stacey Snider, the studio chief of Universal" (page 157). Harvey thought Snider was blaming Harvey for a smear campaign taking place to vilify John Nash, the protagonist of Universal's A Beautiful Mind (Ron Howard, 2001), which was beating out Miramax's In the Bedroom (Todd Field, 2001) during the awards season, as an anti-Semite. At a party, Harvey "cornered her in an alcove…To the petite Snider, he was fearsome sight—his eyes dark and glowering, his fleshy face unshaved" (page 158). He started to berate her, telling her she would pay for her attempt to sully his good name, which led to another altercation with Snider's boss, Barry Diller, who called Harvey a bully, and himself would almost get physically hurt by what he called "a gorilla person," at the 2002 Cannes Film Festival (page 158). Harvey stormed at Diller, but Diller was able to dart away without injury.
One gathers Miriam was a factor, but Auletta speaks about a pattern of questionable behavior going beyond Harvey's overbearing matriarch. At SUNY Buffalo and soon after he left, Harvey was considered "cunning, brash, loud, and volatile, often screaming at those who worked for him" (page 29) at Harvey & Corky Presents, a music-based show he produced with another student. It was there where his reputation for being strange with women began; he did not date much, but he would verbally accost buxom waitresses, which made him suspect. What started as inappropriate comments would later develop into meeting women at his hotel room door with an open robe; masturbating; performing oral sex on them; having them perform oral sex on him; violently grabbing them and penetrating them; etc. Auletta truly does a descriptive job, with the help of multiple interviews from Miramax insiders, including commentary from Bob, providing readers with an in-depth timeline of Harvey's perversions leading up to his jail sentence. Auletta journalistically presents readers with a linear understanding of how events transpired and what caused Harvey's downfall. Nearer to the end, Auletta claims it "would be too glib to suggest one experience or person in Harvey's life defined him" (page 373). Yes, he was controlling, scheming, vicious, and predatory; but he also had impulse control problems, self-destructive complexes, hatred for himself, and an abnormal need for acceptance. He had an insatiable compulsion for power and control. He was an egoist who believed his victims were attracted to him; and yet he was insecure enough to threaten ramifications in NDA form.
Hollywood Ending strongly exposes Harvey's narcissism and deviance, and yet he still got away with so much for so long. It was an open secret that stayed hidden while he and his company made millions, and made films garnering dozens of Oscars. There is no doubt he is a monster, and the book certainly presents him as such; but ultimately who are the monsters in this narrative? In other words, how do we ensure a culture of silence will no longer be an issue?
Notes
bbc.com news; https://www.bbc.com/news/entertainment-arts-41594672 ↩