Was what Happened Good?
FCMM 97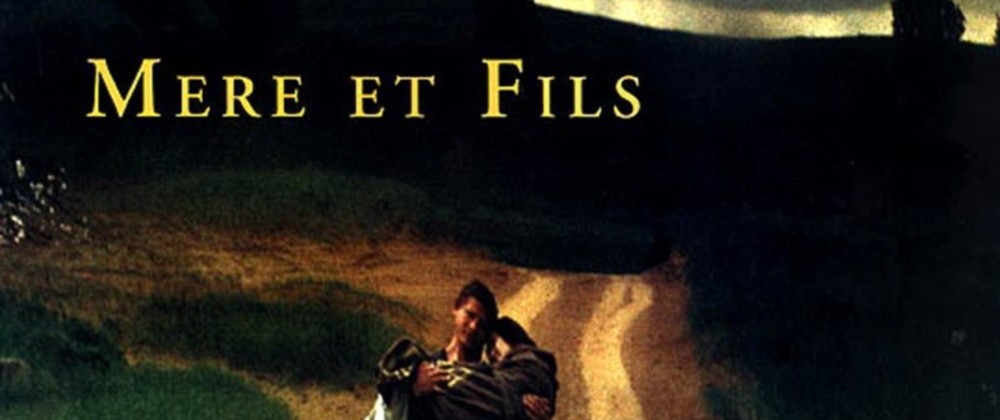 After ten plus days of hectic film/video and moving image viewing, the FCMM is over, leaving a year void to be filled in by other film festivals. The point, however, is that none of the other festivals are going to be anything like this one. As English text editor for "Horschamp," the critical/analytical Festival Web cite, the festival may have felt like a blur, but I can count on several tangible events and facts: nearly 50 films/videos screened, a handful of new media events, 16 written texts and 30 plus other edited texts, long days and short nights, and too many $0.99 pizza slices and Paradiso Noir caffeine injections.
The "Horschamp" writing staff were placed atop the Media Lounge and serviced by our own ancient pre-486 cpu laptop computers (I guess we were selected as the Festival Luddites, since we were not part of the New Media's swanky new technological revolution). Working atop the Media Lounge, nestled in-between the cacophony of St.Laurent street, the videotheque screenings and the booming sounds from the Media Lounge, I surprisingly discovered that I could actually write in a hellishly noisy environment (adrenaline can overcome mountains).
Even with all the excitement surrounding the Media Lounge, this seemed like a Festival without a buzz. My usual festival film friends were nowhere to be seen. Most of the screenings I attended were a quarter-full at best, and a good portion of those in attendance were pass holders. Perhaps it was the onslaught of nice weather; or the letdown after the St.Laurent Street festival; or it was the geographical spread of the festival cites; or perhaps it was a wholly subjective response from my being, for the first time, inside looking out. For whatever the reason, there seemed to be no visible energy emanating from the mainstream media and public concerning the festival. Even the excitement vibing from the Media Lounge was tempered somewhat after a few days of noticing the same familiar lounge lizard faces. Perhaps people were just plain numbed by the Festival's sensorial overload…or the format variety proved too much for the respective purists of each medium and dispersed them into their respective cubby-holes.
Make no mistake, the FCMM has made wholesale changes since it's earlier incarnations. For technophiles who ascribe to the theory of progress (all change brought on by technology is good), the new FCMM is a "Godsend" (and the God is made out of circuits and wires). But change always leaves something behind. In this case celluloid has lost its previously unchallenged royal seat. Symbolically, the "new" in the Festival's title has shifted over from prefixing cinema to media. This reflects a fundamental change in the festival's programming direction. In past years this was arguably the best film festival in the city, especially where unusual, esoteric and independent cinema was concerned. But this year the number of feature films was down to under 50, and there were signs of lackluster programming (the Midnight Madness and Swinging London series). Where the festival could once compete with the like's of the World Film Festival –and in some years come out on top– it can no longer do so based on this year's output. But this was a conscious choice on the part of the Festival organizers. And because of that, this is an important transitional year for the Festival: from a Festival of alternative cinema to a Festival that highlights alternatives to cinema. For a Festival which prided itself on having a voice (smaller, more intimate, independent, in opposition to WFF, etc.), this year the voice became dissipated by an overwhelming variety of "languages": feature films, short films, animation, video, numeric & digital cinema, cd-rom, inter-active cinema, performance art-cinema! Can one even expect a "voice" in such a kaleidoscope? I doubt there is any other festival in the world as varied as this one. Kudos should go to the festival organisers for the courage to face such an administrative and curatorial challenge.
Being an eclecticist myself, I can admire and appreciate the festival's creative throw, but, ultimately, variety has a point of diminishing return, and this year's FCMM may have reached it. I know with some certainty that most film purists and members of the mainstream press will never be won over to the New Media Godhead. And in a real sense, it is their loss. For example, one of my festival highlights was the performance art piece by ALCHEMIE. (I would give my first unborn child to witness the reactions to ALCHEMIE of recently deceased film historian, collector, and archivist extraordinaire W.K. Everson!) Hence the FCMM must decide for future versions, how much it wants to hang on to celluloid culture, or, whether for the sake of a more cohesive New Media Festival, abandon cinema all together. I myself would hate to see this happen because of the many great films this festival has brought into Montreal over the years, and the creative interchange that could take place between the old & the new (and in the case of ALCHEMIE did). Also, with principle funding coming from Daniel Langlois, whose Soft Image Co. has a vested interest in the interaction between film and new technologies, this is (luckily) unlikely to occur.
The festival's incredible mix of medium's and formats demonstrates once again that artist's adapt and adjust to technology –and that ultimately the creative process is what counts. MOTHER AND SON, my pick for feature film of the festival, is proof that cinema is anything but dead. Sokurov's film, in "old fashioned" 35mm, was as "new" and perceptually and intellectually challenging as anything else in the festival. While in the performance piece by ALCHEMIE, the ("old") primal basics of cinema –the projector, a film loop, light, sound, and film chemicals- were creatively and spontaneously hexed into something spellbindingly new. This year's feature film programming, on the whole disappointing, was saved by a few titles (MOTHER AND SON, FOR EVER MOZART, MABOROSI, GOODBYE SOUTH GOODBYE) and the Carmelo Bene and Mikhaïl Kobikhadzé retrospectives. (Of course a sobering thought for all consumers to keep in mind is Theodore Sturgeon's dictum, "90% of everything is junk!"). With so many film festival's in Montreal, it would be pointless if the film programming at the FCMM would become a handmaid to video and new media. If the FCMM wants to maintain a tempestuous but potentially exciting mix between mediums, its film programming must grow in strength equal to its new media and video programming (this includes guests as well as the artifacts). For my part, I simply hope that through stubborn determinism on the part of Chamberlain, Boulad, Langlois et al, a type of "dissonant harmony" between the visual "languages" will continue to prevail for the future years.