Back with a Blast!
Fantasia 1997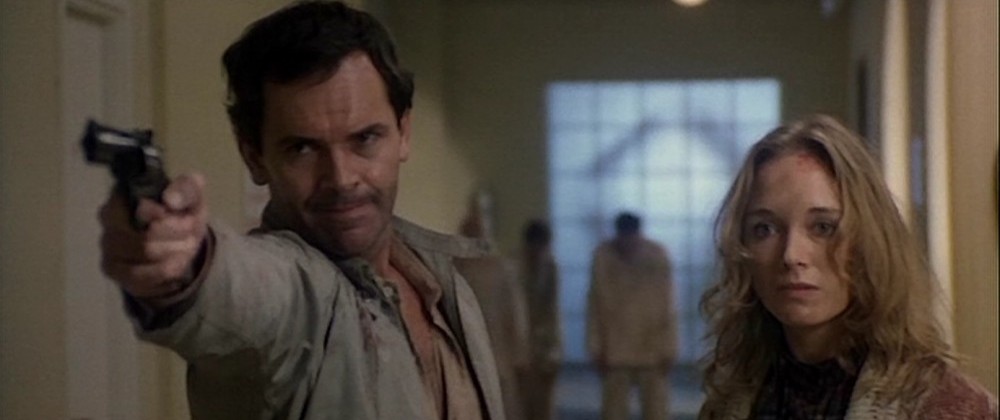 Last summer's surprising smash-hit festival Fant-Asia is back with the same look, location and principal organizers, but with an added International component. Roughly one-quarter of the programming this year will present horror films of both recent and vintage years, with a special emphasis on Italian cinema (Yeah!!). Local filmmakers and cinephiles Karim Hussain and Mitch Davis have concocted an enticing blend of older ( Deep Red , The Beyond , Revenge of Frankenstein , Zombie ) and recent classics ( Dust Devil , Dark Waters ) and Montreal premiere's ( Charlie's Family , Fatal Frames , Love God , Stendhal Syndrome , Tender Flesh ) that will have horror and Eurotrash lovers salivating. I anticipate that some people may complain about this new addition, perhaps arguing for the purity of the original festival's "Asianness" (notwithstanding the simple fact that no single festival could even begin to contain Asia's ethnic and cultural diversity…Asia makes up about 33% of the earth's land area and roughly 3 out of very 5 people live in Asia!).
Not everyone who was part of last year's Fant-Asia droves will appreciate the all-out horror selection. But there will surely be a considerable (and I'd say healthy majority) amount of crossover fans eager to get the opportunity to so easily cross continents from day to day, screening to screening. Don't forget, last year's festival included some pretty horrific stuff as well ( The Story of Ricky , The Untold Story , Sex and Zen ), and this year's Asian programming (by Martin Sauvageau, Julien Fonfrède and André Dubois) promises an even healthier dose of violence and horror ( Baby Cart , Beyond Hypothermia , Fudoh , Perfect Blue , Red to Kill , Tokyo Fist ). Besides, lovers of Asian popular culture are no strangers to intense horror and violence. You've heard the expression, too much of a good thing…. Well a healthy dose of variety never hurt anyone. (And I can remember people last year reaching Asian-action saturation points throughout the month long festival where one more swooshing sound would have put them over the edge.)
My sense is that this year's incarnation of Fant-Asia is a marked improvement over last year's and a step toward a dream many Montreal cine-fantastique lovers have long shared: our very own annual International Fantastic Film Festival. Regardless of the course (or title) future incarnations of Fant-Asia may take, it will succeed because Fant-Asia has, above and along with the hard work and dedication, something that an earlier ill-fated Montreal-based Fantastic Film Festival did not have: people behind it who are not only knowledgeable but passionate (and perhaps even obsessive) about fantastic cinema. Be prepared for a month-long Pandora's Box of action, comedy, fantasy and horror. And stay tuned to Offscreen for coverage of the festival (with a bias toward all things horror). Be thankful, be very, very thankful, and keep saying to yourself….it's only a festival…it's only a festival….