Fantasia '97: the Hong Kong programme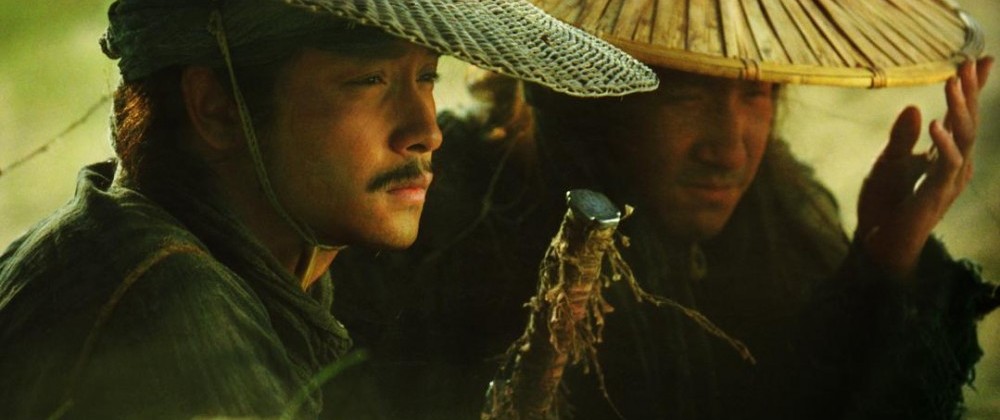 Fantasia '97 promises to be as spectacular as last year's edition, Montreal's first festival of commercial (Fantasy and Action) Asian cinema, Fantasia, which was arguably the city's most popular film festival of all time. A large percentage of the screenings in Montreal's largest film theatre, the Imperial, sold out last July and August. This year, more emphasis has been placed on the first syllable of the title, with films of the "fantastic" from Europe, North America, and other places being added to the festival in an "international" section. Knowing the two young programmers of this new section, Mitch and Karim, a little, it is clear to me that some of the screenings will be quite controversial, and may even attract the attention of the police. (Indeed, I'm sure they hope that this is the case.) In any event, their eclectic range in taste from experimental film style to hard core horror is similar to that of the premier resident local expert in Hong Kong cinema, Julien Fonfrède, who is repeating as programmer/text writer this year. Between them, they are bound to turn some heads. Hopefully, the promised excesses of their chosen films won't turn audiences away.
I will focus my attention here solely on the Hong Kong films. First and foremost, I can state categorically that the one "must see" film in this year's festival is Cannes' winner, Wong Kar-wai's Ashes of Time (1994). Perhaps the least typical of all of the Hong Kong selections, with its jazzy, obscurist visual style (owing much to Chris Doyle's cinematography) and oneiric narrative which resists comprehension (reminiscent of Resnais/Robbe-Grillet's L'année dernière à Marienbad, France, 1961) Ashes is bound to alienate a mainstream audience looking forward to violent action. Be warned: this film is a reflexive riff on Wu Xia-pian (the Hong Kong swordplay genre), not a genre film, per se. It is also one of the most brilliant films of the decade, from anywhere in the world, and, for this viewer, at least, the most beautiful and seductively melancholic film imaginable. A couple of years ago, I rented a laser disc copy from Chinatown, and subsequently turned a few Wong Kar-wai cultists on to its glories, via a videotaped copy, at one time even projecting its images onto the wall of a gallery during a Concordia University Cinema party, while dance music was being pumped through the sound system. I like to think that we subliminally enlightened people on this occasion, and that they will return to see the official premiere at Fantasia '97. Subsequently, I saw Ashes of Time on the big screen in New York City during its brief, unsuccessful run at Cinema Village in Spring '96, and then, during this year's Hong Kong International Film Festival (HKIFF), which I was happily able to visit, it showed as part of a major retrospective, "50 Years of Electric Shadows." When the "dean" of English-language film scholars and fellow Hong Kong film "fan" David Bordwell informed me that there were two versions of the opening of Ashes, I decided to just watch the film's beginning, again, in case I hadn't seen this version. Lo and behold, I was caught by the mesmerizing power of the work and stayed until the very end. Set on the edge of the desert, a narrator continually takes us back in time, trying to recall the legendary exploits of swordsmen (and women: perennial cross-dresser Brigitte Lin Ching-hsia plays brother and sister roles). Gradually we become suspended equally on the edges of time and space, grappling with the reality of past events. Amongst the film's many glories is Frankie Chan's musical soundtrack, which underscores the dream-like quality. Further, Doyle's wistfully evocative sepia-hued images of desert and occasional oasis exteriors, combine with step-printed, blurred, hand-held shots of swordfighting as a visual metaphor for a person's inability to remember the past clearly. In considering that anything recorded on film is necessarily occurring in the past tense, while it is so immediately "present" to us as a spectator, one can begin to understand that cinema is the ideal medium to represent memory. In Ashes of Time, Wong Kar-wai has fashioned one of most cinematic of contemporary films which functions like a text on the cinema itself. Lest you be dissuaded by the prospect of being too intellectually challenged by such a serious work, I should mention that this film showcases almost all of the most brilliant and beautiful actors and actresses of the Hong Kong cinema: in addition to Lin are Leslie Cheung, both Tony Leungs (Kar-fai and Chiu-wai), Maggie Cheung, Jacky Cheung, Carina Lau and Charlie Young (a woman).
Next on my list of films to see would have to be Jacky Chan's Drunken Master 2, surely his most charming, witty and exciting film of the last few years. It is helped along in no small measure by the performance of Anita Mui as Wong Fei-Hong's mother (despite the fact that she is about the same age as the actor playing the legendary Wong, Chan). No doubt most Jackie Chan fans have already seen this 1994 film on video, but it is a widescreen film, and the reality of his unenhanced martial artistry in this one needs to be seen on the big screen. Also on view is one of Chan's most popular films from earlier in the decade, Operation Condor (1991). Jet Li, who virtually became a star in Montreal over the duration of last year's festival, is back with no less than seven films this time around. Perhaps, there is a bit of overkill here, but I'm really looking forward to seeing his very first film from 1982, The Shaolin Temple, which was made in mainland China. (He was a star in his homeland, the People's Republic of China, before moving to Hong Kong and appearing as Wong Fei-Hong in Tsui Hark's "Once Upon A Time in China" series.) Of the star vehicles, though, I'm most looking forward to four films with Steven Chow Sing-chi, who, even more prolific than Chan, has become the biggest box office attraction in China's new "special administrative region" of Hong Kong. In my opinion, Chow is clearly the most original and funniest film comedian working anywhere in the world today. So much of his humour is verbal, and difficult to understand for even fluent Cantonese speakers: he has virtually turned his native tongue into a secret language, mispronouncing words and subverting meaning by changing tones. And yet, at the recent Society for Cinema Studies conference in Ottawa, La Frances Hui, who was reading a paper on Chow, and arguing that he couldn't be understood in the West, showed clips from his films which had the predominantly Euro-Canadian/American crowd in stitches. Most adept at lambasting cultural icons from both home and abroad, Chow is able to switch gears and do something different in every one of his films, and the pace at which the comedy moves along is truly exhilarating. I recommend that you read Julien Fonfrède's excellent notes in the festival catalogue before making your final decision on which of the Chow films you are going to see (but if you've seen him before, you are probably going to see all of them). Incidentally, last year's catalogue has not only become a collector's item, but is now also essential to have for Fonfrède's biographies of Hong Kong's principal stars and directors: Chow, Li and Chan are all there, as are Mui, and the Cheungs (Leslie, Maggie and Jacky) among others.
During my stay in Hong Kong, the former director of the Chinese International Film Festival in Montreal, Tammy Cheung, recommended that I see two films that she was very excited about, Two Many Ways To Be Number One, which was in general release, and Once Upon A Time in Triad Society II, which was showing in the Hong Kong Panorama section of the festival. Unfortunately, I waited too long to see the former—local films come and go very quickly, there. But, I did see the latter, which turned out to be one of the real highlights of the HKIFF. I had, in fact, began to believe that the heyday of Hong Kong filmmaking was well past, and that there was nothing strikingly new emerging out of the Crown Colony's studios. With its hip Wong Kar-wai/Chris Doyle-inspired stylistics and exciting, often comic action, Triad Society II proved me to be wrong. While the 21st HKIFF catalogue blurb labeled it the best of the "crop of 'triad kid' movies that grew out of the success of Young and Dangerous in 1996," it seems to me that director Cha Chuen-yee's work here undercuts the gangster genre to a large extent, unlike its Y and D predecessors which gain much of their appeal from the glorification of violence conducted by their Guo wak tsai ("young rascal") protagonists. I can't wait to see Too Many Ways, which Tammy promises me is even stranger, and more reflexive. I'll also be one of the first in line to see the original Triad Society, although people who have seen both of Cha's films generally state a strong preference for either one or the other, depending on their sensibility. (I'm tempted to think that maybe Triad Society takes itself more seriously that its sequel. I hope not.) There are some notable gaps in this year's Fantasia selections of Hong Kong cinema: Triad Society II is obviously one, and The Blade, a film by the region's premier director of the fantastic, Tsui Hark, is another. No less a figure than Prof. David Bordwell claims that The Blade has completely changed the look of Wu Xia-pian, and, hopefully we'll get to see both of these important works next year. Another film which showed in the 1996-97 Panorama at the HKIFF, Viva Erotica (co-directed by Derek Yee and Lo Chi-leung) is also unfortunately missing from this year's Fantasia line-up, but, to be fair, it doesn't fit the profile: it is neither an action nor a horror film. Nevertheless, its inclusion would have been instructive since it takes a comic look at the making of Category III (mostly soft core porn) films in Hong Kong. And, it also sports a short parody of a "quickie," somewhat "hack," film director, Wong Jing. Who is he, you might ask? Well, I hate to say this; but … Wong Jing has more films in Fantasia '97 than any other director: four!