FanTasia 2003 Preview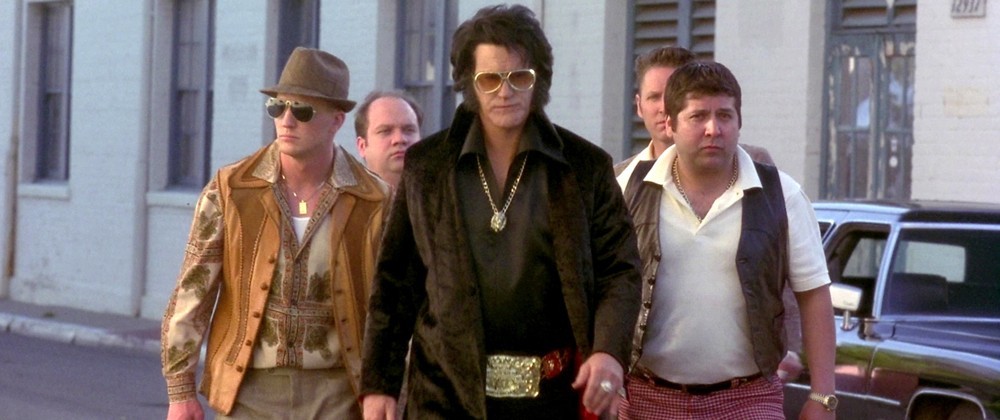 The long wait is over. After a one year hiatus for economic and logistical reasons, the FanTasia International Film Festival is back (July 17-August 10, 2003). The Fantasia faithful, and there are many, will have to re-route their travel about 15 blocks west to the new Fantasia location: the Concordia University Hall-110 building and neighboring (across the street) J.A. De Seve theatre on 1455 de Maisonneuve Blvd West in between Mackay and Bishop streets. After being in the regal Imperial Theatre from 1996 to 2001 the Fantasia organisers had to relocate because of continuing extensive renovations to the Imperial Theatre. People who are familiar with the Hall 110 Building from the days of the old Cinematheque Canada were understandably worried about the room's projection standards, but rest assured, the room has been given a major overhaul. Under the tireless and persistent guidance of Cindy Canavan, the person responsible for Concordia University's projection rooms, the Hall-110 has been upgraded with 16 Dolby digital surround sound speakers, a huge new screen (17 X 36 ft), a 650 D Processor, a NEC DLP video projector, tweaked 35mm projectors, and some minor cosmetic repairs. The difference is very impressive. The goal for next year: change the seats. Speaking of the seats, for those attending the festival here is a suggestion which will benefit everyone. The seats make an annoying clanking sound when the seat folds back after rising from your chair. Please try to remember and cushion the sound by guiding the seat back with your hand so it does not snap back! All these changes have brought the Hall 110 theatre projection and sound facilities up to today's standards, but what first attracted the Fantasia organisers to the Hall-110 theatre is that it has the same large seating capacity as the new Imperial Theatre (approximately 720), which would enable them to capture the energy and sense of community which has come to characterise the Fantasia screenings.
Onward to the main dish, the films. FanTasia is back with a vengeance this year, with 90 features and 50 shorts, their biggest total yet. Leading the pack is Japan, with 22 features, four alone from the prolific Takashi Miike (Man in White 2003, Shangri-la 2002, Graveyard of Honor 2002, and Ichi the Killer 2001), Hong Kong (16 features), Korea and the US (11 each), and Spain with 5. Oddly enough, there are no features from Italy this year. Alas, I would liked to have seen Argento's No Ho Sonno on a big screen.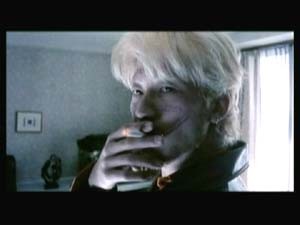 Ichi the Killer
In the Korean section one of the most anticipated films is Sympathy for Mr. Vengeance (2002). Director Park Chan-Wook (director of JSA) borrows a page from Kim Ki-Duk's staple of mute/taciturn characters in this harrowing study of obsessiveness. Throw away your notions of quaint and polite Korean girls when you go to see the irrepressible My Sassy Girl (Kwak Jae-Yong, 2001). Although not quite in the league of Attack the Gas Station, director Kim Sang-jiin returns with his mega-popular action comedy Kick the Moon (2001). Another successful Korean comedy is Saving my Hubby (2002, Nam-seob Hyeon), with actress Bae Doo-na taking a break from her usual dark roles (Sympathy For Mr. Vengeance, The Ring Virus) for the central role in this light hearted Run Lola Run inspired madcap comedy.
Represented in the Korean section are both of South Korea's 'bad boys' Kim Ki-Duk and Jang Sun-woo. Jang Sun-woo, who entertained Fantasia audiences with his sadomasochistic charmer Lies, returns with something of a change of pace with Resurrection of the Little Match Girl, a story based on a Hans Christian Anderson fairy tale (not to be confused with the Russian silent classic The Girl with the Hat Box (1927, Boris Barnet). Kim Ki-Duk has made a habit out of upsetting the politically correct cart with his mixture of art house aesthetics, realistic yet allegorical violence, and misogynist characters. In Bad Guy he places the gender tension seen in his previous film The Isle in a more realist, urban context, the red light district, yet parallels between these two films persist: characters on the fringe of society, mute, emotion-driven performances, muteness as an external projection of internal pain. Bad Guy is like a Korean Taxi Driver, only here the Travis Bickle character turns the young innocent girl into a prostitute before saving her!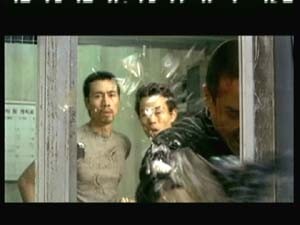 Bad Guy
The specter of misogyny also appears in the US indie films Love Object and Lucky, with the latter containing a near brilliant script that belies its made on video look. In both films the male characters can only relate to fantasized women from their tortured psyches. While Lucky becomes harder to laugh at or with as it progresses further into the lead character's misogynist fantasies, Love Object turns more violent and sadistic in its final third. You would think he is a FanTasia regular, and he nearly made FanTasia with the overlooked sleeper contemporary noir Running Time a few years back, but Bruce (don't call me Ash) Campbell makes his FanTasia debut with the highly anticipated curio comedy Bubba Ho-Tep (2002, Don Coscarelli). Campbell and the great Ossie Davis star in a what if scenario where Elvis (Campbell) and JFK (Davis….don't ask) are still alive and kicking as senior citizens living in a Texas old age home.
Martial arts fans should be wetting their lips for the long time coming Shaw Brothers retrospective. The time was right, with this year's UCLA Shaw Brothers retrospective Heroic Grace on tour. The works selected are the great King Hu's Come Drink With Me (1967), Chang Cheh's influential One-Armed Swordsman (1967), Confessions of a Chinese Courtesan (1972, Chu Yuan), and 36th Chamber of Shaolin (1978, Liu Chia-Lang). Read scholar and Shaw Brothers fan Peter Rist's inspired introduction to Heroic Grace.
It has been a while since the undead have lumbered across our movie screens, but they are well represented at FanTasia 2003. Once dominated by the US and Italy, FanTasia demonstrates that globalization has hit zombiedom as well. Argentina begins the alphabetical roll call with Plaga Zombie: Zona Mutante, shot on video but with a fun sense of anarchy and oodles of gore. Australia's The Undead (2003, North American premiere) takes the nod as one of the most intense, high octane zombie hybrid films ever. Working at the opposite pace scale is Canada's Graveyard Alive, a visually interesting homage to the glorious black and white of the late silent (Expressionism) and early sound (Universal Studio) periods. My one regret is that director Elza Kephart did not stick to her original intention for the film, which was to shoot it silent and use intertitles rather than dialogue. I can understand her trepidation, given the marketplace consideration, but in terms of maintaining the purity of its aesthetic design, that should have been the way to go. Mucha Sangre (2002) will be a huge joy for fans of the legendary Spanish cult icon Paul Naschy, who is using this zany, irreverent zombies from outer space film to kick start his career. And lastly on the international zombie list, from the US, is Brian Yuzna's much belated sequel to The Re-animator (1985), Beyond Re-animator. Here he switches role from producer to director (Stuart Gordon directed the first). I haven't seen this one yet, and find it hard to imagine how Yuzna will be able to top Gordon's groundbreaking original, but we should all give it a chance. After all, it does star Jeffrey Combs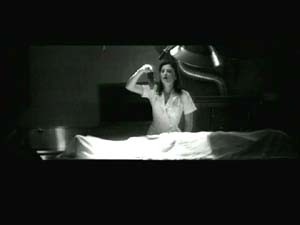 Graveyard Alive
For those seeking a reprieve from the fast-paced, explicit, and kinetic zombie films, the Spanish tradition of low-key, subtle, atmospheric supernatural thrillers (Tesis, The Nameless, The Others) continues this year with Norbeto Lopes' Nos Miras (They Watch Us).
FanTasia tradition is such that it always presents at least one truly 'nasty' film, that infamous film which die-in-the-wool fans have read about and, if lucky, seen on bootleg video. Previous years have included such 'nasty' classics as Man Behind the Sun, Untold Story, Cannibal Holocaust, Dr. Butcher MD, Mark of the Devil, Wife to be Sacrificed, Ebola Syndrome, and Cannibal Ferrox. This year it's the sleazy 1981 Puerto Rican slasher film Pieces (directed by Spanish Juan Piquer Simon). FanTasia is clearly a populist festival, but it is also all about showing cutting edge films that defy description and have as much commercial potential as a dead battery. This year's perverse masterpiece is Da mon Packard's Reflections of Evil. This one-man romp through sunny LA is as anti-mainstream, misanthropic, and subversive an American film as you are likely to see. I've seen this twice on DVD but can not wait to see it with an audience. I expect some walkouts, catcalls, and anger, others will love this and talk about it for days.
FanTasia is also proud to welcome back Chilean director Jorge Olguin, who introduced his feature debut Angel Negro at FanTasia in 2001. Olguin will be presenting his interesting follow-up feature Sangre Eterna, an existentialist fable about teen identity crisis disguised in "Goth" clothing. Olguin stylishly crafts a modern day vampire story by weaving together the modern (Goth subculture, role-playing gamers) with the religious (Catholic iconography, the apocalypse, religious conversion). Sangre Eterna is heads above the usual teen supernatural thriller because of its purposeful use of formal complexity and its challenging narrative structure (shifts between reality and role-playing, objective and subjective point of view). Teen identity crisis takes a more surreal twist in the Japanese Suicide Club (2002), where enigmatic teen suicides become the next big youth craze. In this bizarre horror satire we can see the lingering influence of Hideo Nakata's The Ring and the burgeoning of an inspired sub-genre of dark, surreal Japanese horror (Uzumaki, The Ring, Audition, The Cure, Pulse, Gemini).
Also returning to FanTasia, somewhat of a conquering hero, is Richard Stanley, who enthused audiences with his films (Dust Devil and Hardware) and charisma back in 1997 and 1998. This year he is set to introduce three different documentaries that are united in their intelligence and profundity: Voice of the Moon (1990, on the 1989 Russian invasion of Afghanistan), The Secret Glory (2002, on the "spiritual" guru of the SS, Otto Rahn), and The White Darkness (2003, on voodoo culture in Haiti). Don't miss out on Stanley's always illuminating and entertaining introductions and Q & A's.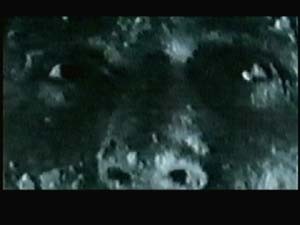 Secret Glory
I have no doubt that FanTasia regulars will easily adjust to the new location, and that they will be as enthusiastic and dedicated as usual. But the burning question is, will FanTasia survive Jeffrey Combs and Bruce Campbell in the same year??!! Please visit the FanTasia website for more information on the complete schedule and up-to-date news.