Baizai Returns to Cinema With Cinema: Initial Reactions to When We Are All Asleep
Why Baizai Has Been Absent So Long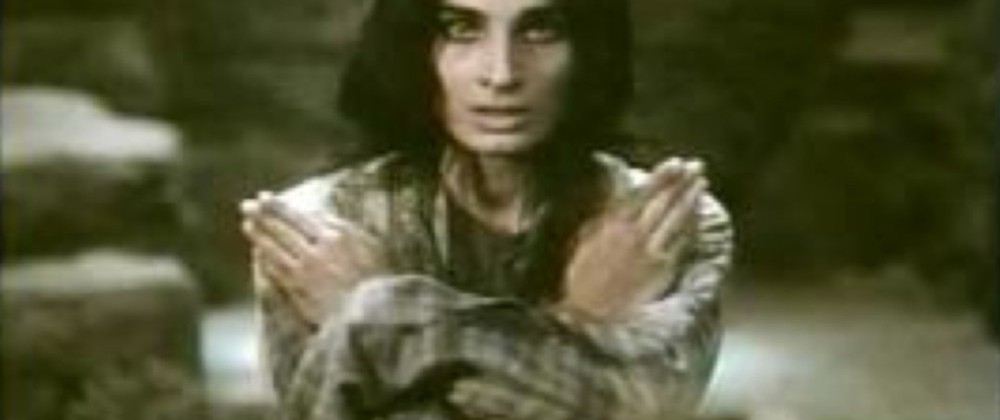 Finally, after 8 years of anticipation and predictable disappointments, Iranian screens will open to Bahram Baizai's film Vaghti Hame Khabim (When We Are All Asleep; 2009). [1] The film opened the second day of the 27th edition of Fajr Film Festival in Tehran. This article brings together quotations from Baizai given in scattered reports by the Iranian student News Agency (ISNA) [2], Persian BBC, and Iran's "Majale Film" (Film Magazine) [3] to hopefully shed a light on the reason for this prolonged absence from the silver screen. [4]
Since his last film Sag Koshi (Dog Killing, 2001) which was nominated for Best film, Best Director, Best screenplay, Best Cinematography, Best First female actor, Best Male and Best Female Supporting Actors, Best Set Design and Best Sound at the 19th Fajr Film Festival, and won The Audience's Choice, Iranian screens have been awaiting Baizai. Not only did Sag Koshi top the sales charts in that year, but also such Baizai plays as Afra (2008) [5], The tragic tale of Professor Makan and his wife (2005) [6], and The 1001th Night (2003) [7] have been drawing crowds from all walks of life and intellectual spectrum. It is therefore curious that the Iranian cinema industry has kept Baizai off screen. If the regulators have been able to overlook the overtly political tone of Sag-Koshi, Afra and Professor Makan, then what has impeded Baizai's filmmaking? It is worth noting that Baizai's plays and screenplays have been published with little controversy. Even the reason for the disappointing cancellation of his long anticipated film Labeh-e Partgah (At the Edge of the Cliff) was stated as being the result of a disagreement with the producer, so as to not come up against the Ministry of Culture and Islamic Guidance (MCIG). So, what is it that really keeps Baizai from making films?
His most recent films may provide the answer.
When We are All Asleep is the last part of a screenplay trilogy about cinema that includes E'teraz (Protest) and Labeh-e Partgah. Of course, the genre of self-reflective film has already been explored by several critically acclaimed filmmakers [8] and is not Baizai's most original topic. According to a press conference held before the screening of the film in January 2009 [9], this is not the film that he really wanted to make. Baizai does not consider any of his works a masterpiece yet, although he doesn't regret any of his films to date either. However it seems that the When We are All Asleep scenario was the only film that he "could" have made. After this Baizai does not wish to make another film about cinema. "If you find me money and get me a permit," he states, "I wish to make Deebache Novin Shanameh (New prelude to Epic of Kings) or Tumaar-e sheikh Sharzin (The Scroll of Sheikh Sharzin)." However, he adds: "after 8 years (from Sag Koshi), did you expect me to still wait for investors who are not even willing to fund something like Maghsad (Destination)? If I don't make a film after so many years, I will eventually forget how to make films. But after 40 years of filmmaking I think I know cinema a little bit, don't you think that I can at least 'talk' about it?"
In When We are All Asleep, Baizai has combined several genres to 'talk' about complex relationships involved in a filmmaking adventure. Compared to his other films, When We are All Asleep is not epic. Rather, it addresses real and contemporary issues such as the impetus for star-making or the influence that markets and producers exercise on film directors. According to Baizai [10], "When We are All Asleep is about a segment of our culture. Because cinema is a reflection of our culture, in this film I am speaking about 'our' culture and not about why "I" have not made films in the past few years." Nevertheless, it is ironic to think that one of the reasons why this film is being screened is that Baizai has shifted his attention from establishment as a whole to a more specific segment of the establishment, the film community!
An overview of the Iranian media suggests that admission of When We are All Asleep to the 27th Fajr Film Festival in Tehran—despite a climate that has omitted the films of younger but recently favorite and acclaimed filmmakers [11]—created an expected delight and excitement in Iran's artistic and cultural community. However, the post-screening comments suggest that the film has failed to meet the expectations of those who expect Baizai's political views to be so bold to at least run a risk of controversy and subsequent banning from screens! According to site reports, the film was received coldly by critics who do not seem to think the film meets the standards expected from Baizai. Some have openly called it superficial; popping questions like: "Mr Baizai, this work seems mediocre compared to your other films" and prompting Baizai to say "You give me money; I will make non-mediocre films!" This statement begs the question of what other motive, beside financial concerns, has compelled Baizai to self-produce this particular screenplay. As usual, Baizai refuses to interpret his films and maintains that the complexity of his films would only emerge with time. To a Film Magazine question of "what is this film about?" he responds: "This is the question that I hope you will answer." [12]
The initial reaction to Baizai's film highlights the irony of Baizai's begrudging view of the film community: "When I used to take an epic approach to film, the critics wrote that I was removed from reality; and they made it impossible for me to work for many years. And today, there is no producer who would want to make a film with intricate, epic complexities. Cinema is an expensive art. Even the reviewing boards make recommendations of what kinds of films can be made." Baizai emphasizes: "This film is not only about my disappointments. You cannot assume that filmmakers make films only to vent off. I have tried to not judge any of the characters of this film. This is not about goodness or evil; it is about pulling the rug from under people's feet—which has become a part of our culture. Then my film is about this unjust situation that individuals are not in their rightful place." [13] However, it is hard to ignore Baizai's insinuations that his film career has been a victim of this particular culture.
Baizai has long recognized that his oeuvre runs against two strong and related currents: 1) the political current that dislikes Baizai's unrelenting social and philosophical critique of corruption and injustice; 2) and another counter-culture current that, in order to deplete the pool of film funding in favor of less 'stubborn' filmmaking, or to divert the international attention to a different genre of cinema, pulls the rug from under Baizai's feet. In other words, it seems that the self-acclaimed ambassadors of Iranian cinema (which he never names) and the commercially successful Iranian cinema industry operate in collusion with the ideological regulators that wish to keep Baizai from communicating with the massive audiences he has proven he can attract. A handful of Baizai's most recent interviews about the hurdles he has had to overcome to stage Afra and finish When We are All Asleep are highly critical of the so-called film experts who have blown Baizai's work into misguiding disproportions, giving him a reputation of being 'difficult' and thus putting off regulators and investors alike. To create an aura that limits Baizai's taste to epics on the one hand and then lauds him for being a "problematic" rebel on the other, frightens away producers and investors who are unwilling to risk funding expensive films that run the risk of disapproval by the MCIG. The paradox of this situation is that, to Baizai's disbelief, many of these experts also blame Baizai for his genius and his inability to work within the existing frameworks. Ironically, the same crowds seem to be quick to bash Baizai for making "a mediocre film," insinuating that the reason why When We Are All Asleep has seen the light of the projection lamps is because Baizai has compromised some of his production principles.
In an earlier interview [14], discussing the reasons for cancellation of Labeh-e Partgah, Baizai acknowledges that the inability to work is not a problem particular to him, but one faced by anyone who works independently: "In our country, independent art and research are not supported. Institutionalized cultural events (those whose message and outcome is predetermined and predictable) are broadly and lavishly supported; but independent cultural productions are not. The 'dependent' works are given priority, but it is unclear who establishes that priority. … I instinctively knew the film would face opposition but I fooled myself to believe it had a chance. So I resisted and spent 18 months in planning and preparation for the film until, at the last minute, it received the No." A major part of the problem is financial: "In Iran, producers raise funds. They do not invest from their own pocket. They get a loan from one place, a government support from another place and make the money without spending a penny of their own. Therefore, when the producer was told that the government will ban the film, he abandoned it." However, another part of the problem is related to influencing the markets: "Because film is a cultural work that depends on requisitions and advertisements of other entities, no one is wiling to invest in a high risk film […] There is a fundamental distrust of independent work that spreads from top to bottom [of film industry]." Baizai notes the discrepancy in restrictions imposed on his films while the Iranian cinema industry is "faced with an explosion of Film-Farsi [15] whose makers are unequivocally supported". He continues, "If we are criticizing the quality of Iranian screens, what we need to ask is who is supporting them." … "The reality is that in Iran, all the middle men are free to do anything they wish, but cultural work and inquisitive issues are always limited."
Contrary to critics' stereotype, Baizai does not consider himself 'difficult': "I do not give up the slightest opportunity to work, but I know that here, even breathing can become problematic. Positive or negative, pro advertisement or counter advertisement doesn't make a difference. […] When Labe Partgah was cancelled, I read several articles that blamed Baizai for being Baizai! It was Baizai's genius which stood in the way! It was very strange that magazines that claim leadership of culture and art wrote in defense of censorship and capital and stated that if Baizai wanted to do flawless work, then he had to pay the price!"
To expect a certain production value from Baizai's films while lauding filmic trends such as the internationally popular "Iranian New Wave" is another one of critics' paradoxical attitudes. The more easily 'felt' impressionist style of the Iranian New Wave has stolen the limelight in the non-Iranian film markets. Baizai's film are decidedly stylized and expressionist. Baizai is no fan of neo-realism—although he has shown in films like Bashu that he is most capable of playing a cinema star like Susan Taslimi against a little unknown Arab refugee with no cinematic training. Baizai is an avid editor and not a fan of extreme long takes. Baizai is also a master of Persian literature and his sophisticated usage of language can bedazzle even an average Iranian audience. Baizai admits: "My understanding of cinema is that it has a very limited time and every second of it is valuable. Therefore, it must be condensed. I am not a slave to prolonged realism. We kill time in real life. Do we have to kill time on film too? In film, we cut all that is unnecessary to make it concise."
Baizai dismisses categorization of his style and considers it a futile exercise that helps no one other than the reviewing boards. To comments about theatricality of 'elaborate' language he responds: "Does using slang street conversations make it realist?" To comments about employing theater actors and stylized performances he responds: "We don't have theatrical acting and cinematic acting; we have good acting and bad acting. We have appropriate mise en scène and inappropriate one. I set things as they seem appropriate to my work". Interestingly, in his recent film, Baizai brings together both genres: the expressionist genre happens when the actors are on the sets of the film that is made within When We Are All Asleep, and the realist one happens behind the scene.
The effect or the meaning of Baizai's recent film, however, cannot be estimated until the non-filmic Iranian audiences have rendered their judgment. Knowing Baizai, it is plausible to expect he has yet again targeted an issue from multiple facets, aiming for the meaning of the film to emerge from the multitude of reactions. For a start, it is interesting to see whether the film will be made available for public screening as scheduled in the Iranian new year (after March 21, 2009). Screening of a film in the Fajr Film festival has never guaranteed its immunity to the censorship knife. Would the critical voices that bemoan Baizai's "mediocre" approach realize Baizai's hypothesis that his work is victimized by the unspoken conspiracy between commercial and critical partners? As I was worrying about the critical naggers, I saw a headline on the Fars New website that a few minutes ago (February 3rd) Beizai's film won the Best Film by Audience Choice Award. [16] He has thanked them and stated: "I wish I have deserved the selection of the audiences, because this film is for them." One is tempted to imagine that When We Are All Asleep is Baizai's epic film about the Iranian Cinema—to be kind, its confusion and not hypocrisy.
ISNA/Photo: Amir Pourmand
Title header photo from 30nema.
Endnotes
1 Director, Producer, Screenplay: Bahram Baizai; Cinematopgrapher: Asghar Rafii Jam, Editor: Bahram Baizai and Sepideh Abdol-Vahab; Music: Mohamad-Reza Darvishi; Sound: Hussein Abol-Sedgh; Costume design: Atusa Ghalamfarsayee; Actors: Mojdeh Shamsaee, Shaghayegh Farahani, Hessam Navab-Safavi, Sirus taslimi, Sahar Dolat-shahi, Mehrdad Ziyayee, Mir Taher Mazloomi, Hussein Moheb-Ahari, Hedayat Hashemi, Majid Moshiri, Amir-Kaveh Ahanin-Jan.
2 ISNA archive (31-01-2009; News code 8711-07157).
3 Majaleh Film, Special edition for 27th Fajr Film Festival, No 390, January 2009, p38-39.
4 The quotations are translated from Persian to English by the author. Because the original Persian reports are short, and because the quotes are not composed in a linear fashion, explicit reference is not provided in the text.
5 "Afra, or The Day Passes" is the story of a young woman (Afra) who is hired to teach an invalid aristocrat; and is pressed to marry him. When she refuses, she is accused of theft and jailed. However, when her innocence is proven, she no longer wishes to return to the community. (See critique by Javad E'rabi)
6 The Persian title of this play is "Majlese Shabieh: dar zekre masayebe ostad Navid Makan va hamsarash Mohandes Rokhshid Farzin". It is a psycho-political thriller that tells the story of the victims of Chain Murders (when a group of Iranian intellectuals and political activists were murdered by a gang of fundamentalists.) For more information see an article by Parviz Jahed.
7 Three independent acts, telling the stories of the last of 1001 nights. In this play Baizai seeks the Persian roots of 1001 Nights stories. The first act tells an untold story of Zahak and his wives Shahrnaz and Arnavaz. In the second act, he tells the story of an unknown translator who first translated the Persian book of "1000 Fairytales" to Arabic; and the third act is the story of a woman in the 19th century who reads a translation of 1001 Nights. In this play, Baizai challenges the common notion of Greek and Arab origins of 1001 Nights. (For more information see Persian articles by Ladan Parsi; and by Sirus Ali-Nejad here and here.
8 Films such as Kiarostami's Close Up (1990), Makhmalbalf's Salaam Cinema (1994), A Moment of Innocence (1996), and Naser-edin Shah the Actor of Cinema (1991), Mehrjooyi's The Mix (2000); and even less known films such as Cinema is Cinema (by seyed Zia Dari, 1998) or Movie Mania (by Ebrahim Vahid-Zadeh, 2002).
9 ISNA
10 In Fajr's press conference held in Cinema Palestine (Jan 30th 2008).
11 Films by Kamal Tabrizi (Paadash), Ebrahim Hatami-Kia (Be Range Arghavan), Saman Moghadam (Sad Saal Be In Sal-ha), Maziar Miri (Book of Law) Mohsen Amir-Yusefi (Atashkar ) were not given permission to participate in the festival.
12 Film Magazine.
13 Interview with Raha Yeganeh about Afra.
14 Interview with Raha Yeganeh about Afra.
15 Film-Farsi refers to melodramatic thrillers where the plot is constructed on the theme of man-loves-woman. Sometimes a mild tone of social criticism is invoked to give the film existential purpose or a moralist credence.
16 Fars News (code 8711152118)