Asian Cinema at Cannes, 2010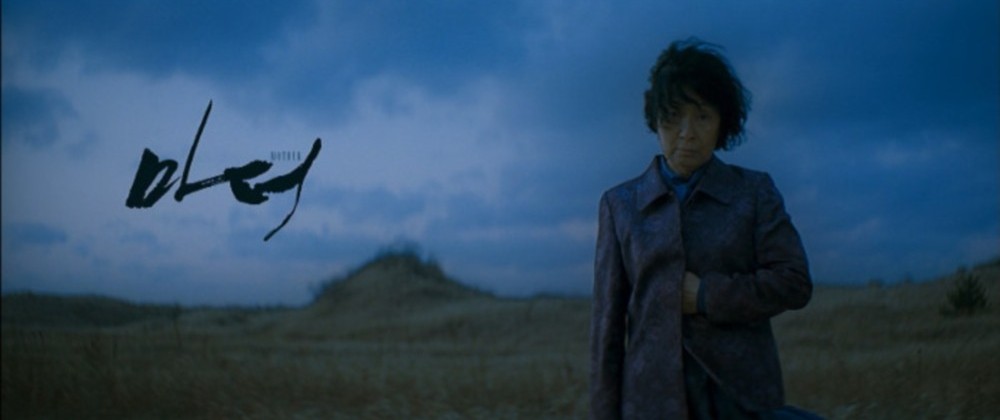 Cannes is arguably the most important film festival in the world. To keep up their high standard they have to program the best films from all over the world, usually those directed by recognized auteurs. And, for the last fifteen years, Asian cinema has played a major part in providing these quality movies, many by directors who are now cult items.
Asian cinema has been present at the Cannes Film Festival since its beginning (1946). From 1946 to 2010 Japan has the absolute record for Asian movies shown with 121 films; in this same period China and India have had 45 movies shown. Since the nineties the words "Asian cinema" often means movies coming from South Korea and China (including Taiwan and Hong-Kong). In May 2010, across all sections, Asia had fifteen movies, with ten in the two most important sections: Official Competition and "Un certain Regard"; this is a new record for Asian movies. Many of these movies won important prizes: Uncle Boonmee who can recall his past lives (from Thailand) won the "Palme d'Or" and HaHaHa (South Korea) won the Grand Prix in the "Un certain regard" section. Poetry, from South Korea, won the Prize for best script in the Official Competition. Chatroom (from Japan) and Housemaid (from South Korea) did not win prizes but were well received by the critics and the public.
This report will offer a survey of the Asian films at Cannes 2010 and also try to uncover an evolution and some trends.
South Korea:
South Korea has featured at Cannes for many years, and often in the most important section, the Official Competition; this year Poetry by Lee Chan-dong was one of them. As the title obviously suggests, poetry is at the heart of the script. The main character is an old lady, a grandmother, who wants to learn to write poetry. The role is played by Yun Junghee, a very important and well-known actress from South Korea; she reminds us of the Vieille dame indigne (dir. by René Allio, 1965). Her life is completely dedicated to her role as a surrogate mother for her grandson, and her part-time work as house-cleaner and nurse for an old male chauvinist: both parties abuse her.
The subject of Poetry recalls another Korean movie shown last year in Cannes, Mother, by Bong Jon-hoo. Mother was centered on a mother whose life is totally dedicated to her retarded son. When her son is accused of a murder she refuses to believe it. Motherhood is shown here with the qualities of extreme possessiveness and blind strength. The mother is played by actress Kim Hye-ja, who generally plays the "good mother" on Korean television.
Both Mother and Poetry start with a long tracking shot following the "mothers." We follow them dancing toward a river. Then, in Poetry, we discover the body of young girl floating down the river; a girl who was gang-raped and killed by a group of students, the mother's beloved grandson being one of the guilty students. By the end of the movie the only poem that the grandmother is able to write is one that uses the voice of the deceased girl, telling us what we should know about her before she leaves her earthly life.
Mother and Poetry (trailer) have strongly crafted, puzzle-like plots. For both films we have to be alert to every detail and sign woven into the story line. Mother and Poetry are hybrid genre films (mystery thriller/melodrama) which mix social criticism (Korean's patriarchal society and ethos of self-centered callousness). But the magic of both films rests in the cinematographic qualities (the lighting and framing), the editing, and the music.
A third Korean movie in the Official Competition, The Housemaid, (Im Sang-soo) was also a highly aestheticized movie, perhaps too much so. The film starts with the unexplained the suicide of a young lady. We are then introduced to Euny, the main character of the drama, who is hired by an older woman to take on the dual responsibility of housemaid and caretaker of the young daughter of a very wealthy, "haute bourgeoisie" married couple. Euny becomes exploited sexually and psychologically. Other women in the house (an older servant and the governess of the house) seem to accept this form of abuse, but the feminist point of view adopted by director Im Sang-soo (as in A Good Lawyer's Wife, 2003), clearly denounces it. Im Song-hoo pleads for these women who want to emancipate from the old (mainly) bourgeois values of Korean society. Song-hoo achieves this through extreme stylization, right from the opening suicide scene. To go one better than the opening suicide, in one of the film's final scenes Euny is set on fire and transforms into a human torch. This heightened, mannerist style displaces audience interest by detracting from the dramatic. I found this preciousness did not serve the script. Not having seen the original film (1960) from Kim Ki-young I am not able to compare the two. (Click here for an video interview with Im Sang-soo, and here for a trailer that will give you a sense of the film's intense visual style.)
The comedy HaHaHa/What do You See in Life My Darling (Hong Sang-soo) won the Grand Prix in the "Un Certain Regard" section. The comedy genre isn't new for Sang-soo, but I found it less amusing than some of his others. The plot revolves around two friends who share a passion for alcohol and spend much of their time sharing memories over drinks (the expression "tchin tchin" is one we hear often). Through their collective memories they discover a shared history of people, especially when it comes to women. The film's many flashbacks make it difficult to engage with the characters, making the comedy too low-key. Imagine characters from an Éric Rohmer film drunk on sake and you'll have an idea of the final product.
CHINA (communist China):
Chungking Blues by Wang Xiaoshuai was one of five Asian films in official competition. This Sixth Generation (from 1989 to today) filmmaker has been at Cannes before, with three movies (Shanghai Dreams being one, but he is best remembered for Beijing Bicycle, which won the Golden Bear Prize in Berlin). Like many filmmakers from this generation, the theme of opposition between the old China and a more modern China is dominant. In this respect, Chungking Blues, which is set in a very modern city, with its big shopping malls, is a grand metaphor on China. Chungking Blues tells the story of a father (old China) in search of a forsaken son (modern China) he has not seen in fifteen years. Through the news the father discovers that his son died as a result of a kidnapping attempt. In an effort to understand what led his son to a life of crime, he discovers the nature and roots of an unhappy and rebellious generation of Chinese youths. This is a movie of small details in a very clever mise en scène: like the apartment door that the wife systematically closes on the face of the father, who is in search of his son; or the escalator in the shopping mall that the father can't get used to. All of these elements make this film more accessible than his earlier works.
Chungking Blues was switched at the last minute from the "Un Certain regard" competition to the Official competition. To take its place in "Un Certain regard" Cannes chose another movie from a Chinese filmmaker of the Sixth Generation –in fact its leader Jia Zhang-ke– the documentary Wish I Knew. Zhang-ke and Xiaoshuai started their film careers just after the awful repression of the student movement at Tiananmen Square. As an offshoot of this, many films by the Sixth Generation, in particular documentaries, were shot undercover. Last year, again in Cannes, there was a great politically engaged documentary shot in this manner: Petition by Zhao Liang. Shot covertly over a twelve year period (1996-2008), Zhao Liang chronicles the lives of ordinary civilians who dream of finding a little bit of justice at the "complaint review board" (which is there to serve them). And there they wait. Petition looks at the particular case of a woman who now lives close to the Board (from her village to Beijing). She tries to convince her daughter to stay with her in Beijing. The daughter finally leaves her mother to pursue her life; she comes back ten years later to find her mother still waiting for her case to be resolved. The despair of the mother, and her friends living with her near the Board says a lot about the despair of these people. The film presents an image of "modern China" contrary to what the government wants us to think. Petition is much more critical than Jia Zhang-ke's Wish I Knew (discussed below). Another great politically engaged documentary filmmaker, who is often very critical of the system, is Wang Bing (especially in West of the Tracks (in 3 parts) and Crude Oil).
Jia Zhang-ke's documentary Wish I Knew (Hai Shang Chuan Qi) was commissioned for the city of Shanghai's universal exposition of 2010. The working title was Shanghai Legends. Zhang-ke interviews seventeen different people who give their point of view on Shanghai. Last year another great Asian filmmaker, Tsai Ming-Liang (who shoots his movies in Taiwan) also offered us a movie with an imposed subject (Face, 2009); in this case it was the Musée du Louvre who commissioned a recreation of the myth of Salomé. In both cases we are very far removed from the undercover, if not underground, filmmakers who make films that are critical of their society. I Wish I Knew feels like a patchwork, similar to his previous film 24 City (also at Cannes two years ago). But 24 City was perceived as a critical portrayal of the changes occurring in China today; the film was done in a poetic realist style with, even granting its many participants, great coherence. The same cannot be said of I Wish I Knew, which features Zhang-ke's muse actress Zhao Tao in almost every scene in the film. In the end it functions as a gimmick to link the different sections in an effort to instill a sense of coherence. But I have to admit that as a film-goer there is a certain pleasure to be had in the way Zhang-ke pays tribute to classical Chinese cinema by including many extracts of older films, several from Fei Mu's 1948 Springtime In A Small Town, considered one of the greatest ever Chinese films. On the other hand if you don't know much about the history of China (with Shanghai, Taiwan and Hong-Kong) then the varied points of view could seem incomprehensible. Zhang-ke includes multiple apparitions to signify the young China, a writer obsessed with luxury cars, and a hip-hop dancer. To what end? I understand this is depict a backdrop of the new China, but it does so in perhaps too complex a way.
JAPAN
Takeshi Kitano's return to Official Competition with Outrage was a disappointment. The film also saw Kitano return to his Yakuza days with, if possible, even more bloodshed. Last year Johnnie To had also disappointed with the equally violent Vengeance (Hong-Kong). With Outrage we are very far from Hana-Bi or Sonatine. The poetry is gone; all that is left is the brutality and crudeness. Because his persona is so linked to the Yakuza stories we still have the impression of being in the world of Kitano, the director, and the actor. The script for Outrage deals with gangland wars and settling of scores for territory and power, but the real story line would read as a series of violent scenes. Groupies will tell me that there is plenty of comedy in the scenes of violence, near burlesque, and I will grant them this, but the bottom line is that Outrage is a minor work of a major director.
Chatroom (Hideo Nakata) was another cult movie for the groupies, mainly for teen fans of the Ring (1 and 2) films. But Nakata is not my cup of tea (even if it is green). The titular "chatroom" is a room where four teenagers congregate to do every form of "chatting." But, in this virtual world given physical form by Nakata, the teenagers are manipulated, without knowing it, by a skilled and dangerous internet predator. Chatroom is a psychological thriller which attempts to shed light on the schizophrenic problems of unloved teens. The film tells us a lot about a universal phenomena, at least in industrialized countries. In Japan there is a "lost generation" called the "Hikikomori" that fit the description. Millions of these teens prefer to lock themselves in their rooms immersed in playing video games and chatting, the latter being a 'virtual' connection to the real outside world. Often this form of reclusion can lead to suicide, as was already depicted in Suicide Club (Sono Sion, 2002). In Chatroom, everything is resolved in a very conventional way, with a typical Happy Ending in the finale which does not feel aesthetically coherent with the first half of the film. On a similar subject, another Japanese film, Parade (Isao Yukisada, 2010) was more blunt and clear. The theme of solidarity amongst a group of friends (always teens) is shown without compromise; togetherness is important for these young rebellious kids but it is handled without diluting narrative integrity.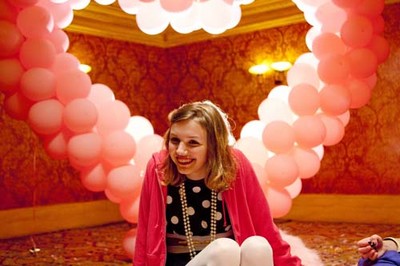 INDIA:
There was only one movie from India in 2010, and the first one since 2003: Udaan (Vikramaditya Motwane). Prior to 2003 India had a strong presence at Cannes (remember that India is a nation that produces roughly 900 films a year). Udaan is a "feel good" movie and marks the debut feature for screenwriter Motwane. Udaan is the story of a teenager from a well to do family who is expelled from his well-heeled boarding school after he is caught skipping school to go see an erotic movie. His father disciplines him by forcing him to work at his metal factory. But the son wants to become a writer. The film builds on a series of father/son conflicts, structured in a simple, linear narrative. The film is at once very local (with its Hindi language, literature and poetry) and also very universal (the teenage "coming of age" story). Music and song in the spirit of Slumdog Millionaire structures the development of the adolescent.
THAILAND:
This year there was at least one film that did not pander to the habitual tastes of the general public: Uncle Boonmee who can recall his past lives (Long Boonmee Raluek Chat) by Apichatpong Weerasethakul. Tim Burton, president of this year's jury, saw clearly that Uncle Boonmee was the most original, mysterious, and bewildering film in competition, and awarded it the "Palme d'Or." The character of Uncle Boonmee is inspired by a book which made a profound impression on Weerasethakul, a story filled with various forms of reincarnations. The story, not easy to summarize, goes like this: Uncle Boonmee, suffering from acute kidney failure, has chosen to spend his final days surrounded by his loved ones in the countryside. There, the ghost of his deceased wife appears to take care of him, and his long lost son returns home in a simian-like form (with red eyes). He goes on to trek through the jungle with his family to a mysterious hilltop cave –the birthplace of his first life. Poetry is present everywhere. In the film's press-book Weerasethakul says that he wanted to pay homage to his birth country (Thailand). Thailand is effectively represented, if in a poetic and partial manner, with references to Thailand's child-soldiers. Thailand is also a country of many wars. At the moment of Weerasethakul's press conference, the "Red Shirts" (the United Front for Democracy Against Dictatorship) were entering the North of Thailand (the place of his birth), cheered on by the people. This evocation of war was also in Weerasethakul's A Letter to Uncle Boonmee (a short film made as part of a video installation for the Australian Cinémathèque). In that short film the camera makes a protracted 360 degree pan in Uncle Boonmee's cabin to slowly reveal all the incriminating photos of the massacres perpetrated by the army; an army that had killed all the villagers of a small town, except the ones that managed to escape into the forest. Uncle Boonmee is a disturbing piece of cinema, not made for every spectator. It challenges our general view of what is cinema. It is a cinema of monstration (showing) rather than narration (telling). Some segments are more narrative but the ever-present fantastic world (blending fantasy and reality) infuses the story. We have to see the movie with children's eyes. This is true in particular of the dialogue scene between the catfish and the princess, and then the fertilization of that woman by the fish. It is not surprising that the contemplative nature of the film has disconcerted more than a few viewers. The film's mix of oriental mysticism and realism departs from what we know as typical narrative structure. Tim Burton made a bold choice and the Cannes Film Festival made a good decision.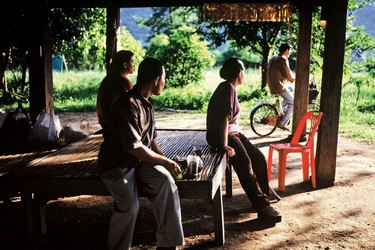 If we now take a general look at the Asian movies shown in Cannes we can detect a type of evolution. All Asian films shown this year –by Xiaoshuai, Zia Zhang-ke, Lee Chang-dong, Matwane, Nakata or Kitano– display a trend that is contrary to what had defined these directors until now: a desire to edge closer to mainstream cinema. Even the great innovator Wong Kar-wai (Hong-Kong) came to Cannes in 2008 with his most accessible film, My Bluberry Nights, which featured American actors. In South Korea filmmakers like Kim Ki-duk, Park Chan-wook or Kim Ji-woon went in the same direction. Over the years Kim Ki-duk has gifted Cannes with some very challenging movies, both in their story and their imagery (movies like Bad Guy, 2001, The Isle, 2002, or The Bow, 2005), but in recent years with Breath (2007) and Dream (2008) he has steered clear of the controversy of his earlier films. The same can be said, to a lesser extent, of Park Chan-wook, with Old Boy in 2003, and with his trilogy of vengeance, if compared to last year's Cannes film Thirst, a vampire story that aims to please a larger audience. Kim Ji-woon's The Good, the Bad, the Weird (2008) is a more commercial film than his 2005 Cannes entry, A Bittersweet Life. It can be argued that with their earlier films these South Korean filmmakers were criticizing the lack of efficiency of the Korean institutions. Their movies were always, in some way, a reflection of the lives of people marginalized by society. As filmmakers their desire was to achieve success by their own means. In 2010, it seems this desire cannot be stated as bluntly, or can be but only if it reaches a larger audience.
An earlier version of this essay first appeared in its original French in Sèquences, 267, July-August, p. 6-9.