Interview with Hong Kong Director Nora Lam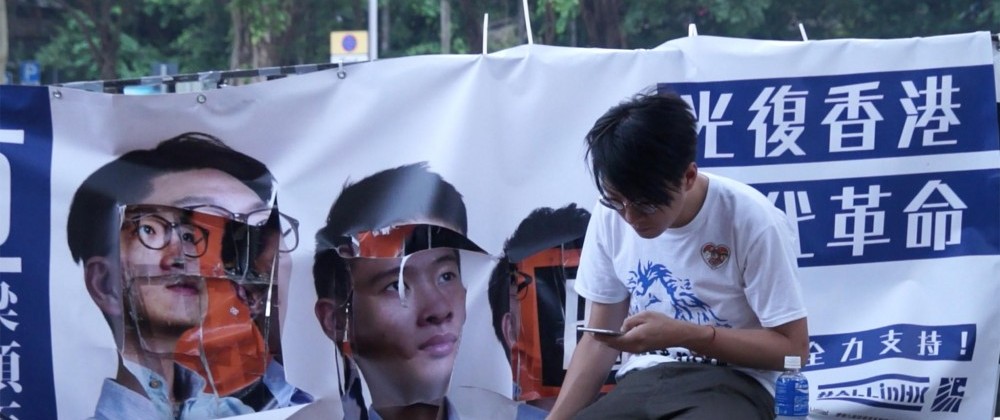 Once one of the world's major production centers, the Hong Kong film industry is in recent years only a shadow of its former self. While many of the territory's filmmakers have developed successful careers making co-productions aimed at the mainland Chinese market (with all the creative limitations that this entails), noteworthy "local" films have been few and far between. Nevertheless, a younger generation of filmmakers has made some notable efforts at reinventing an intensely local cinema, moving away from the tired crime and martial arts genres that first brought Hong Kong international recognition. Typically, these films, such as Mad World (Wong Chun, 2016), Still Human (Chan Siu-kuen, 2018), Tracey (Lee Chun-sek, 2018) and Suk Suk (Ray Yeung, 2020), are dramas dealing with social issues and the travails of ordinary people. Parallel to this, several more explicitly political Hong Kong films have been making waves, both locally and internationally. Most noted has been the omnibus film Ten Years (2015), which paints a dystopian picture of Hong Kong's near future, and was harshly criticized by mainland Chinese state media, and then controversially went on to win the Best Film prize at the 2016 Hong Kong Film Awards. While Ten Years has received a lot of attention both locally and internationally, in terms of political cinema it is actually independent documentary filmmaking that has been most productive over the past few years. Various notable documentaries, such as Chan Tze-woon's Yellowing (2016), Evans Chan's Raise the Umbrellas (2016) and James Leong's Umbrella Diaries: The First Umbrella (2019), have covered Hong Kong's burgeoning activism, from the 2012 anti-national education movement, which first brought teenage activist Joshua Wong 1 to the fore, to the months-long Umbrella Movement of 2014 and the recent 2019-2020 protests, which after more than a year have still not completely petered out.
In this interview, we talk with Nora Lam, the director of Lost in the Fumes (2017), a documentary about localist politician and Hong Kong independence activist Edward Leung. Leung came to prominence in 2016 for his role in what is sometimes called the "Fishball Revolution," a night of violent clashes between protesters and police, which, after the failure of the largely peaceful Umbrella Movement, marked a shift to the more aggressive protest tactics that became common in 2019. Lam's documentary surprisingly became a recurring sight during the recent protests, as supporters of the politician, who was jailed in 2018, staged impromptu screenings of the film in public spaces. Despite being only in her mid-twenties, Lam already has an impressive number of films to her name. As a reporter for the University of Hong Kong (HKU) Student Union's Campus TV, she directed her first short documentary about the Umbrella Movement, Midnight in Mong Kok, in 2014. This was followed by her first feature-length documentary, Road Not Taken (2016), co-directed with Samuel Wong, which dealt with the aftermath of the Umbrella Movement. Lost in the Fumes came out the year after, around the time Lam graduated from university. Since then, she has directed one more TV documentary, about 84-year old writer and political commentator Lee Yee, and has started to explore fiction filmmaking, directing several short films.
Nora Lam
Offscreen (OS): Let's start with the titles of your two feature-length documentaries. The Chinese title of your Road Not Taken could be translated as "unfinished road." The implications of both titles seem rather different.
Nora Lam (NL): Actually, the Chinese title is the most common translation of the Robert Frost poem, "The Road Not Taken". It was first translated into Chinese in the early 20th century, so the language is a bit archaic.
OS: Still, there remains some ambiguity. The Chinese title stresses that there was a certain option that was not pursued, while Frost's poem seems to celebrate taking one's own path.
NL: Yes, the latter is the most common reading of the poem and is what I had originally in mind. I think it works well both ways though. In the past, if you were a university student in Hong Kong, you were expected to become a certain type of person and take up a certain role in society. Taking part in politics was not one of the options. My protagonists, just by participating in the Umbrella protests, are different from what society expects of young people. In another sense, they have also taken an unusual way to participate in politics. It sounds a bit outdated now, but what the students did in 2014-2015 was really quite unusual. Neither of my protagonists trusted the traditional pan-democrat politicians; they didn't trust elections or the usual ways that people participated in politics. So that's where a different sense of taking another road comes from.
OS: I think this is a theme that connects your two feature documentaries. Lost in the Fumes focuses a lot on Edward Leung and his doubts, and that what he is trying to do is to find a direction, a "road."
NL: Yes, yes. I'm intrigued by the idea of choices and of taking the unusual path, because it's something I can relate to. I remember when I was fourteen, I watched this rather silly film called Becoming Jane (2007). Well, James McAvoy was in the film, so I just had to watch it! (Laughs) It is a biopic of Jane Austen, but partly fictionalized. In the film, she was given this choice of either becoming the typical housewife and mother of her time, or to become a writer in her own right and live a very hard life. In the end, she of course chose to become a writer. I was quite moved by this film. I was raised in a pretty conservative environment. A lot of my schoolmates and other people I grew up with ended up following the usual path of having an office job, becoming professionals, or working for the government. You know, they are the sort of people that like to study accounting, hotel management, law, or medicine, that sort of thing. And, since adolescence, I felt that that was not really what I wanted. As a result, I had quite a lot of conflicts with the people around me. Mostly with my mom, actually. For instance, my mom was deeply unhappy that I was not studying Law at university. Before that, she was already upset because I didn't do science, physics, chemistry or the like in high school. Anyway, growing up in that environment, these kinds of topics, like people being very different, following their own heart, and so on, sort of intrigued me. I liked LGBT cinema for similar reasons, because it also talks about being different.
OS: As to your second film, why "lost in the fumes"? It makes sense with all the teargas in Hong Kong this past year, but when you made the film, that wasn't an issue yet!
NL: I am not very good at coming up with titles. I came up with the Chinese title first because it was easier. It is actually the first line of the song that Edward Leung sang at the end. But I didn't know how to translate this into English. In the end I decided to go for a less direct translation. I felt Edward was kind of lost, just like any young person in his/her early twenties, and he was also a heavy smoker. Hence, Lost in the Fumes! I intentionally used smoking as a metaphor in the film. I don't smoke, so I observed Edward's smoking habits from a non-smoker's perspective. It seemed like every time he wanted to break free from something, like a meeting, or after a press conference, or just from a group of people, he would go out to smoke to have some time of his own. I guess that's when he likes to think about himself, feeling lost.
OS: How about the production timeline of Lost in the Fumes? I read you approached Edward Leung about the documentary in February 2016 and started shooting in June that year?
NL: May or June, that period.
OS: So, did you get the idea for this film right after the Fishball Revolution [on the night of February 8]?
NL: No, I had the idea after the Legislative Council (LegCo) by-election at the end of that month, in which Edward won a surprisingly large number of votes. In March or April, I had the chance to talk to him and received his permission to make the film. I was still a student back then, as was he, and we didn't have time to film until the semester was over in early May. I shot most of the film during his campaign for the September LegCo election, from May to early September. After September, he left Hong Kong and I had to get back to school and work. I filmed a bit when he was back in Hong Kong around Christmas, and some more in the U.S. in April 2017 when he was at Harvard. Before that, I also followed the election of Baggio Leung, the candidate backed by Edward after he himself got disqualified from running for election due to his pro-independence stance, in July 2016. I kept filming until Baggio was stripped from his seat in November that same year.
OS: What really stands out in the film is the interview with Edward in December, at the harbor. You return to this interview multiple times throughout the film. Can you talk a bit about how this interview came to be? Why did you do the interview at the harbor?
NL: Actually, I knew about the topics and questions that I was going to ask him fairly early on. Just before his campaign started, he told me about his life, his struggles, etc. I thought, "Okay, this is good material," so I asked him to record an interview on this topic, but he kept finding excuses. At that time, I of course didn't know he would get disqualified and would leave Hong Kong, so I didn't push him. Then he got really busy with his campaign, and after the election, he just suddenly left Hong Kong. But I considered the interview a really important part of the film, so I chased him and eventually managed to get him to agree for an interview around Christmas that year, when he was briefly back in Hong Kong… Why the harbor? Actually, it was a horrible filming location because it had lots of background noise and it was outdoors, so I couldn't control the lighting! The lighting changed a lot during that interview, because both of us arrived a bit late and the sunset is early in winter. Actually, it is not allowed to film there because it is government land, but I chose it because it is nice looking and also kind of quiet. At least there were not that many people walking around, as it was a weekday. Also, it was just a convenient location for both of us, so . . .
OS: Where is it exactly?
NL: In Sai Wan. It's the so-called "Instagram Pier" in Sai Wan.
OS: Why did you stop filming in April 2017? Perhaps you could have continued until after Edward's trial, which would have been a more natural conclusion?
NL: There is a very pragmatic reason for that, and also an aesthetic one. The pragmatic reason is that I was to graduate in May 2017. At that time, I was not sure whether I would get a "real" job or just continue to do my own projects. I just wanted to finish the film before I started to search for jobs. There was also a deadline for a film competition in May, so I needed to complete at least the first cut by then. Those were very important practical factors. A more aesthetic reason is that, well, I did not have a very clear story in mind when we started the project, but when Edward told me about his struggles, his depression, etc., I felt like that would be a very interesting story to tell. So, I decided to make the film more like a coming-of-age story. At that time, I thought his running for election was self-contained enough to make a good story and I planned to end the film after the election. The latter half of the film was not even included in my original conception. Documentary is something that you cannot control. The situation in Hong Kong also changes so quickly, and you cannot just keep on filming and filming. So, I stopped at that time. Looking back, the film might have ended up very differently if I hadn't been a student or if I had had more experience. But, you know, it's hard to say – too many "what ifs"!
OS: What would you do differently if you were shooting this documentary now?
NL: I don't know, maybe I would hire a cameraman! I also may see things in a more cynical or critical way. But I also feel that a film or a work of art reflects who you are as an artist at the point in time when you are making it. Lost in the Fumes would be very different if it were made by 25-year old me, rather than 21-year old me.
OS: Makes sense. In past interviews, you talked about Barthes' idea of the "death of the author." You described it as how you see your role as a filmmaker. You mentioned that your own role is insignificant, and what you think is less important than what the audience makes of your film. Why don't we dig a little bit deeper into that, because I would argue that your two feature-length documentaries do reveal a personal style. It is most clear in Lost in the Fumes, but you already see it in Road not Taken. Most other documentaries about Hong Kong's social movements don't focus on one or two particular individuals. You pay more attention to people's emotions, thoughts, and struggles, rather than the larger political environment. That's one part of it. The other is what I mentioned before: both films are shaped by your subjects' search for a direction. They all face the same struggle. It seems like a struggle that is also your own and one that resonates with Hong Kong's political situation, a collective asking of "what can we do when nothing seems to work?"
NL: I also see it as a very millennial struggle.
OS: Indeed… Would you agree that you still shape your films then, that you're still an "author"?
NL: Well, of course I have made certain aesthetic and narrative choices, such as my choice of focusing on the individual and my lack of interest in the bigger picture. This creates certain limitations on the room for interpretation. I think what I do is to provide a direction for people to look into an issue. I am not afraid of people interpreting my film in a different way than I see it. This is informed by my own experience of watching films. Very often when I watch something, I will be touched or get a message that is not commonly shared by other audience members and critics, although those meanings are very important to me. I want my audience to have that experience as well. Lost in the Fumes is the clearest example. When I was making that film, I wasn't very optimistic about Hong Kong, or about Edward. Honestly, I don't even see Edward in a particularly positive light. In my view, he was confused, he was lost, he regretted the choices that he made, and the limitations of what he could do. Interestingly, the audience reaction to my film has changed a lot over time. When Lost in the Fumes first came out in late 2017, some people in the audience had a very negative view of Edward. They were like "Oh, so you've destroyed Hong Kong's democratic movement, and now you're in America, now you've run away." But in 2018, after he returned to Hong Kong and his trial started, and especially after 2019, people read Edward and my film very differently. When you look at this change, it doesn't mean that the interpretation in 2017 or my interpretation of him in 2016 were wrong. Times have changed, as have people, but I think all those feelings that got triggered by my film are relevant. When people in 2017 said things like "You're trying to paint Edward in a very positive light. Are you trying to promote Hong Kong independence with your film?" I could have argued with them, but I chose not to, because I don't think there is a "correct" interpretation of my film. Take my mom, who is really "blue" [the color associated with the pro-establishment/pro-Beijing camp]. I made her attend the premiere of the film. After watching it, her conclusion was: "I think Edward is a good kid, but it just shows you how you shouldn't do politics. You have to compromise, and you shouldn't be too radical." And I can't say she is wrong. Because from her perspective, from her knowledge of Hong Kong society, it's a legit and reasonable conclusion. I think this attitude of mine has to do with my training in literature. In most humanities subjects, you're encouraged to have your own views on things, and one cannot say you're interpreting something incorrectly as long as you have a good argument. That's how I see my film. I don't mind people read it another way as long as they have thought about it.
OS: Some people have commented Lost in the Fumes is a very open text and that it can be read in different ways. Your Road Not Taken has this as well, but your first short documentary Midnight in Mong Kok less so.
NL: Yes. That one was more opinionated.
OS: You could see you were making and releasing that one when the Umbrella Movement was still going on. It has much more of a "movement feel" to it.
NL: Yes, and I was younger back then.
OS: One thing you've talked about in interviews is the ethics of documentary filmmaking. You have said you feel a bit guilty towards Edward Leung for making the documentary. It brings you success and recognition, while he is going to jail.
NL: Yes. I think I would have a different feeling if he is someone that enjoys the limelight, but he is not. And he's . . . Well, at one point in my film he actually says he kind of dislikes cameras, but there I am, with my camera! Actually, this feeling of guilt is the theme of a script that I am working on right now. It talks about the love, hate, guilt of filmmaking itself.
OS: You have mentioned in the past that you felt like you were "using" Edward for your documentary. But I was wondering whether perhaps you were actually using one another, as the vulnerable and flawed side of Edward you reveal in some ways increased his appeal as a politician, especially since nowadays many people don't trust traditional politicians and being seen as "genuine" or "unscripted" is of great political value. So, perhaps you shouldn't feel guilty!
NL: Well, I made that film in 2016 and I think at that point we hadn't, at least in Hong Kong or in Asia, had that crumbling down of the grand image of the politicians yet. We still looked up to those established pan-democrats and we still wanted an authoritative figure, maybe someone middle-aged, to speak in front of LegCo and to address us voters in a top-down way. Things have changed in recent years and we have seen the rise of young activists and politicians. Older politicians now have to sound young, like they're not really from the establishment, and they have to seem real and sincere. It's been a gradual change. I think it is an aspect of postmodernism, this crumbling down of grand narratives and grand figures. Again, it was not my intention, but you can witness this change from the evolving audience reaction to my film over the last few years, which is also reflected in the changing perceptions of Edward. Given these changing responses, I think it's hard to conclude that Edward was using this film to boost his own popularity.
OS: I read that in 2016 you screened Road Not Taken for Hong Kong Indigenous, a localist party of which Edward Leung was a member. I was a bit surprised that a political party was organizing film screenings! Why did they do that?*
NL: You have to remember that in 2016 localism and Hong Kong Indigenous were still very new. They would organize various types of events to draw people in, so the party's convenor Ray Yeung, who now lives in exile in Germany, and Edward, got a chance to meet the public. I had a discussion with Ray about Road Not Taken and, since my co-director and I were eager to get the film screened more, Ray said, "We want to do something to remind people that we are here. Let's do a screening, so people can see us and maybe vote for us in September." Hong Kong Indigenous in 2016 was widely seen as a very radical and violent group of people, so perhaps they were happy to do something non-violent and cultural! In 2015 and 2016, film and politics, or documentary and politics, were still seen as very different things. But now political parties, younger politicians, and activists more often bring up the influence of films and documentaries. With Lost in the Fumes and Road Not Taken, some political parties wanted to organize screenings of these films, just to have a discussion afterward or to remind people of what happened. There are quite lot of films like that now, like Vanished Archives (Connie Lo, 2017), No. 1 Chung Ying Street (Derek Chiu, 2018), and others. When you make that kind of film, you get more and more invitations to attend such events.
OS: Did Hong Kong Indigenous screen other films as well?
NL: No, I think they screened my film because they know me! Youngspiration, Baggio Leung's group, screened my film because I approached them myself. In 2016, I approached almost every person with a group to screen Road Not Taken! In contrast, we did get a lot of invitations to screen Lost in the Fumes in 2017 and 2018, but we turned them down, because we wanted the film to have a more cinematic focus rather than being screened on the street or for politicians. Since 2019 we have been more open to invitations from district councils and student groups again, because we had already done a year of screenings in independent cinemas.
OS: Did the screening of Road Not Taken for Hong Kong Indigenous lead to the making of Lost in the Fumes?
NL: Edward was one of the hosts that night, so he was there for the Q&A. Someone in the audience asked how Billy Fung, one of the two people I follow in the film, had changed over the past year, because he had become very famous as the leader of the HKU Student Union after we finished shooting the film in 2015. He was always in the news, because he got in trouble with the HKU Council. I talked about him being unhappy, being confused, and how politics had changed him. Afterwards, Edward told me he could relate to that, because he felt the same way. That was something not covered in the media at that time, so this conversation later led me to focus on Edward's personal story in Lost in the Fumes.
OS: It's quite well-known that for several years already commercial theaters in Hong Kong don't want to touch politically sensitive films. How has the international distribution of Lost in the Fumes been? Since it's now available on iTunes, right?
NL: I don't really know yet how the film is faring on iTunes, because I didn't get a sales report yet. It's also hard to say how the film is received overseas, because the only time I get to know the non-local reception is when I attend a screening overseas. When we screen the film in Berlin or in London, a lot of overseas Hong Kong people and people interested in Hong Kong and Chinese politics will be there. Usually, they are very sympathetic to Edward and to the film. When you make an indie film or a documentary, you generally reach only a very limited audience because, you know, only intellectuals, cinema lovers, or people already interested in the topic would go and watch the film. You don't have a chance to reach the general public. Much of the time, the audience watches a film like this because they already support the movement or already support Edward, so unlike with a commercially screened film, you can't really tell how the general public sees the film.
OS: Did you encounter any difficulties releasing the film internationally?
NL: Yes. For a film like this, there are two main distribution channels. One is film festivals. We did not get into a lot of film festivals. There may be many reasons for that: the film is not good enough, maybe it's not something programmers are looking for, or maybe they don't want to touch a sensitive topic. At least for some festivals, people told me the only reason they rejected the film is politics. Another distribution channel is via iTunes and Google Store. We hired a company to distribute the film on those platforms and according to them there was much more interference from Apple than usual. It took them much longer than normal to get the film online, and a lot of concerns were raised, not about the film itself but about the censorship rating, the poster, the translation, the title, and so forth. I'm sure that if it were just a horror film or a romantic comedy, they would never question you about the poster. I felt they wanted to make the whole process unpleasant, as difficult as it could get, in the hope we would change our mind. But eventually they still allowed the film onto the platform, so I haven't made a fuss about this in public. Still, the process was very difficult.
OS: I guess you know veteran indie director Evans Chan? He has complained repeatedly about the difficulty of getting his Umbrella Movement documentaries shown at film festivals and elsewhere, due to their sensitive nature. To hear of the challenges you faced just making the film available for sale online is still surprising though. Have you had any problems with pro-Beijing protests against screenings of Lost in the Fumes?
NL: No, not really. I suppose pro-Beijing protesters may never even have heard of my film. Probably the only "blue" persons to watch the film are my parents! Wen Wei Po and Ta Kung Pao, two Beijing-controlled newspapers in Hong Kong, wrote some articles criticizing it, but that's to be expected. Cinema going in Hong Kong can be quite politicized these days. If it's branded as a "yellow," pro-democracy film, which unfortunately my film is, only people in that camp are going to watch it. Of course, as a filmmaker I want my film to be watched by as many people as possible. It's almost impossible to do that by making documentaries, which is another reason I have been moving into fictional, or just more mainstream, filmmaking.
OS: Last year, I saw public screenings of Lost in the Fumes promoted as a kind of protest activity. What is your view of screenings of the film in that kind of setting?
NL: We have never officially authorized any of these screenings, so technically they were pirating the film! Well, people can do whatever they like and there's no way for me to stop them anyway. I have gotten a lot of requests ever since my film came out to do community screenings. People want me to do a free screening here or there because "they support Hong Kong." Each time I think: "Are you punishing me by not letting me earn my own money from my film, just because I am 'yellow' and you are 'yellow' too!?" I'm a bit concerned about this whole culture of people doing screenings on the street for free. My film came out a few years ago, so I already got some income from Lost in the Fumes, but newer documentaries might not be so lucky. It is very unfair to those people who are risking their lives and their careers to make the film. Of course, I also know that the people who organize these screenings just want to do something for Hong Kong and for the movement.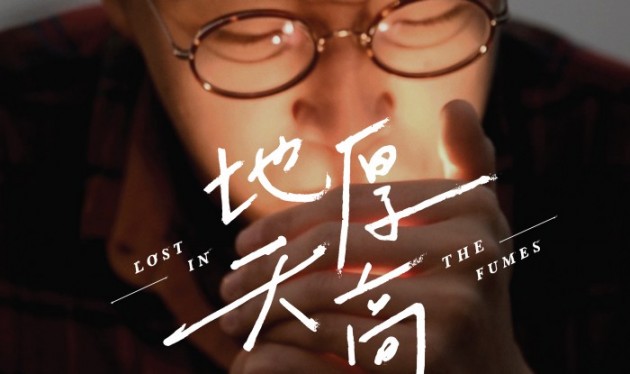 Lost in the Fumes poster
OS: Have you faced more pressure because of the way the film has been used politically? Have you been followed around or something like that?
NL: Not really, no. My film was made a few years ago. If it had been released in 2020, then I think I might have gotten into much more trouble! I'm usually not very vocal about politics. That's a part of my life that I intend to keep private. So, I'm not too worried about getting into trouble right now. Of course, it is possible that the works I've made before make getting funding or a more sustainable career more difficult. And I still face the same difficulties everyone in Hong Kong faces now, that there are certain things you cannot say in public anymore, certain slogans and things you cannot carry with you if you're searched by the police.
OS: Can you talk a bit about what you have been up to more recently?
NL: Over the past two years, I've been more focused on fictional filmmaking. I have made three short films. The first one, called Call Girl and the Pimps (2019), tackles the topic of "compensated dating" in Hong Kong. It was shown at the Fresh Wave International Short Film Festival in 2019. The second, Four Times Four (2019, co-directed with Amos Why), premiered at the Hong Kong Independent Film Festival earlier this year, and it also went to the Osaka Asian Film Festival. It consists of four short films, each four minutes long, and each about contemporary dating. We have been trying to sell the rights of this one to streaming platforms, and we have also been in discussion about turning it into a feature film. A third short film I did is a mix of family drama and comedy. It's called Sunday Morning and deals with young people's sex life. It hasn't been premiered yet. I'm also working on a script for a feature film.
OS: Who funded your recent films?
NL: One of them we made with our own money. I think it was kind of silly to do that. I will never do it again! And then the family drama-comedy, the Apple Daily newspaper funded it. They were starting a streaming platform, but I now worry they may have abandoned the entire thing. They have paid me, but haven't premiered the film yet, so it is stuck with them. I am not sure if they will ever release it. Apple Daily has a lot of financial problems. [Note: This is due to the newspaper's strident pro-democracy stance. In August 2020, police raided their offices and arrested several members of the top management.]
OS: What is your view of the future of independent filmmaking in Hong Kong over the next few years?
NL: I think it will get harder and harder. People in the indie-film circle are increasingly interested in making films that are not given the opportunity to be made in the mainstream industry, usually for political reasons. It's quite likely that more and more people are going to make radical or politically controversial films in the future. At the same time, it could be that we're not allowed to screen such films in public anymore. I think there will be more anonymous film makers, more underground screenings. I'm not sure if it is a good thing. Even if you make a very good film like that, it cannot be listed as a work in your portfolio. It does nothing for your film career. That's a pretty sad thing to see.
OS: I know that Chan Tze-woon, the director of Yellowing, is doing a new protest-themed film, and there is also a project called City of Tears. Both made use of crowdfunding. Is that a way forward?
NL: The future of crowdfunding as a method of film financing depends on the quality of the films that come out of it. We'll have to wait and see. There might be less incentive for a filmmaker to make a good film if it is crowdfunded. If these two films turn out poorly, people will be less inclined to crowdfund future projects.
OS: It's also difficult to satisfy so many people who feel they have a stake in the film after they have put money into it.
NL: Maybe some people who paid for the film are expecting something heavily political or even something like propaganda. I think if Lost in the Fumes had been financed through crowdfunding, people would have been deeply upset that I did not make a more political film. I certainly wouldn't want to be accountable to so many people. Having one investor is hard enough, having thousands of them . . .
Dr. Van Den Troost and Offscreen would like to acknowledge the help from Janet Lau and Tinky Wong with the transcription and translation of this interview.
Notes
Prominent student activist turned human rights campaigner and Hong Kong politician. His role in the Umbrella Movement received international attention and a nomination for the Nobel Peace Prize. He has been jailed several times for his activities. ↩