The Evolution of Mediated Youth Culture: OTT as "New Television" in India
Abstract
Over-The-Top (OTT) platforms are emerging as the "New Television" in India. A report published by The Federation of Indian Commerce and Industry (FICCI) and Ernst & Young (E&Y) in 2020, "The Era of A.R.T – Acquisition retention and Transaction," states that the media and entertainment (M&E) sector in India is expected to exceed INR[Indian Rupees]2.4 trillion (US$34 billion) by 2022, at a Compound Annual Growth Rate (CAGR) of 10 per cent, with OTT taking 10 per cent of the total TV subscription market. The content broadcast over these OTT platforms depicts a bold, rough, and rugged youth culture crossing the boundaries of sophistication and taste that have traditionally characterized Indian television. The emergence of transnational OTT platforms like Netflix, Amazon Prime Video, Hulu, Voot, and Hotstar offer multiple options to the audience for content viewing. This article aims to address how content streaming on these transnational platforms are framing the emerging identities of Indian youth. The protagonists of the stories over these platforms are rejecting stereotypical images of young people in India and in this way challenging identities defined by socio-cultural or class distinctions. This article explores the roots of Indian youth culture by examining contemporary mediated culture and how it impacts the young people who are regularly exposed to it. This essay treats cultural artifacts as complex bundles of mediated images that yield a wide range of responses from those people who consume them.
Overview
With transnational Over-the-Top (OTT) players like Netflix and Amazon Prime, Indian audiences are now provided with expanded options to consume content. Parrot Analytics, a data science company that measures cross-platform, country-specific audience demand for television content globally, states in its report that these OTT platforms have a huge market in Europe and the Americas. The report shows that Netflix is the largest streaming platform, commanding 71 per cent of the global streaming video on demand (SVOD) market, with nearly 140 million international subscribers. These transnational OTT players are popular in India as well. 1
According to a 2019 report, Netflix, Amazon Prime, and others are estimated to have generated income of US $823 million in 2018. 2 A range of titles with Indian-based stories streaming on these platforms, such as Sacred Games (2018- ), Mirzapur (2018- ), Lust Stories (2018), and Ghoul (2018), managed to click with Indian audiences. The popularity of these web series encouraged Indian marketers and content producers, inspiring Indian production houses to come up with their own OTT channels. Alt Balaji of Balaji Telefilms, Voot of ViaCom18, Zee5 of Zee entertainment enterprises, and many others, joined the race with their Indian-based content, and now offer Indian audiences multiple channels of local content. KPMG reports that in order to retain and expand market share, these OTT platforms are now collaborating with popular cinema directors and producers. 3 The OTT platforms offer a commercial-free viewing experience with a post-play feature giving audiences the freedom to watch what they are interested in, not what they are subjected to. In the absence of strict regulatory mechanisms, the content creators enjoy a certain freedom to come up with more explicit content in terms of dialogue, visuals, and story treatment, which is otherwise restricted due to censorship. The content streaming on these OTT platforms depicts a bold, rugged, and rough youth culture that erases previously accepted boundaries of sophistication and decency, rejecting the existing stereotypical images that have been presented by Indian television since its inception. The content on these OTT platforms, often dramatizing life in India's small towns, urban, and suburban settings, provides images of Indian youth missing from mainstream television, which typically conforms to conventional family patterns and societal expectations. With soap operas like Yeh Rishta Kya Kehlata Hai (2009-), Naagin (2015-), Kundali Bhaagya (2017-), mainstream television has failed to evolve.
Though mainstream television soap operas have experimented by including modern characters and themes, they still retain an obsession with idealistic societal patterns associated with traditional Indian culture. It is a subject of debate whether the youth depicted on OTT channels really reflect a liberal and open contemporary youth culture, or these images are merely a media giant strategy to lure Indian audiences. Caron et.al state that the common use of smart TVs, mobile devices, and streaming videos on demand services like Netflix among teenagers has already redefined television in many parts of the world, making its role pivotal in the socialization process. 4 Media, through its symbolic representations, tends to generate a sense of class, ethnicity, and nationality among viewers and, in this way, creates social discourses. It is a question whether media representations of youth on these streaming platforms evolve against the conventional patterns of youth identity and subculture, or are just a lifestyle change among young people embedded in a corporate culture that is reflected through these media programs.
This article is a commentary in which the researchers review certain programs streaming on OTT platforms in India. Five shows were selected: Sacred Games and Lust Stories on Netflix; Mirzapur on Amazon Prime; and Bekaboo (2019- ), Dev DD (2017), and XXX Uncensored (2018) on Alt Balaji. Observations are made on the basis of several criteria: language, costumes, issues covered, and the way protagonists and other characters are presented. This commentary analyses current trends in mediated youth culture and their effects. Having outlined the evolution and development of youth media in India, the essay further discusses the future of streaming media in this country.
Youth, Culture and Media: A Symbolic Representation
Talcott Parsons (1942) defines youth culture as a cohort that experiences a different process of socialization, setting it apart from others. 5 This can be broken down into categories such as institutional youth culture (supported by public institutions in a non-profit way); commercial youth culture (culture created by industries for mass consumption); and alternative youth culture (culture created by civil society to encourage social participation). 6 With the onset of psychological and sociological enquiries into youth behaviour and adolescent culture, scholars conducted studies to better understand identity formation in youth and the factors responsible for it. Shmuel N. Eisenstadt (1956) argues that adolescent peer groups are catalysts to adulthood, helping their members to understand their adult roles, 7 while James Coleman observes that "teenage culture is shaped by different social cultures, values and behaviour, thus making it different from the adult world." 8 Steven Miles (2006) contends that the idea of youth subcultures emerging as a resistance to dominant cultures is no longer relevant and needs to be replaced by the concept of youth lifestyle, in which young people become consumers of mass media to derive meanings of self. 9 Carlos Feixa and Jordi Nofre write that youth culture needs to be seen in two contexts. The first is in terms of "social conditions," which are based on gender, territory, and similar criteria. The second is in terms of "cultural images," which are based on ideology and symbols related to cultural practice, music, and the language assigned or absorbed by them. They further argue that youth culture has extended its boundaries to preadolescents, rural youngsters, and non-leisure spaces like bedrooms. 10
Some scholars define youth culture as the diverse patterns of lives in which socially identifiable youth groups process their lived experiences and give expressive forms or maps of meaning to their social and material existence. 11 Youth culture in the pre-digital era was defined as a collective affinity bound by geographical proximity with collective visual displays of taste such as style or clothing. However, in the digital age, youth culture is no longer limited to something defined by geographical proximity or stylistic unity. Andy Bennett and Brady Robards write that youth culture should be seen as a culture of "shared ideas," which take place not only in physical spaces like streets or clubs, but in virtual spaces facilitated by the internet. 12
The popularity in the 1950s of magazines like Seventeen, TV programs such as The Adventures of Ozzie and Harriet (1952-66) and Father Knows Best (1954-60), and rhythm and blues music in the United States, along with the commercial success in the 1960s of British music bands like The Beatles and The Rolling Stones in the United Kingdom as well as the U.S., showcased a promising new youth market. Representations of youth culture have also been a part of Indian television and cinema for decades. Films like Bobby (1973, Raj Kapoor), and Mohabbatien (2000, Aditya Chopra), and TV series such as Dil Mil Gaye (2007-10), Miley Jab Hum Tum (2008-10), and Left Right Left (2006-08) in India, as well as films like The Breakfast Club (1985, John Hughes), Juno (2007, Jason Reitman), Gimme the Loot (2012, Adam Leon), and TV programs such as Friends (1994-2004), Freaks and Geeks (1999-2000), Gossip Girl (2007-2012), and Beverly Hills 90210 (1990-2000) in the West, depicted the experiences of young people in their personal and professional lives. Youth remains entangled with media representation and in this way youth culture, like dance, music, and fashion, is mediated by the effect of 20th century mass production. 13 A study by Elizabeth Williams Oerberg in 2006 examines the dilemmas of the urban youth in India who wishes to be progressive, but is bound to keep traditional values intact. 14 Oerberg examines the role of cinema and the negotiations young audiences make relating to sexuality, marriage, and relationships, and concludes that films like Salaam Namaste (2005, Siddharth Anand) and Kabhi Alvida Na Kehna (2006, Karan Johar) not only provide the audience with entertainment and escape from the daily chaos of their lives, but also allows them to imagine new lifestyles and possibilities, enabling them to reconcile these new possibilities with older traditions. As a result, the morality of media technology and its content has become a concern in India. The moral panic continues to hover, as the contemporary debate surrounding the effects of the content delivered on OTT platforms in India remains controversial.
Television in India
India attained independence from British rule in 1947. At the time, print media was already flourishing. Television arrived in India in the late 1950s on an experimental basis. 15 Early broadcasts were educational programs for farmers and school children. In 1976, television and radio broadcasting were separated, as recommended by the government-appointed Chanda Committee in 1966, by the creation by the government of two independent corporations, with the TV broadcaster named Doordarshan. The Satellite Instructional Television Experiment (SITE) in development communication was launched in 1975 and was active for one year, which revealed the potential power of television as a communication tool in India. 16 Doordarshan began broadcasting in colour in 1982 with that year's Asian Games, another landmark for Indian television. It was also in 1982 that Doordarshan started its first national programming, broadcasting from Delhi to all other stations with the domestic communication satellite INSAT-1A. 17
In the mid-1980s, Doordarshan began broadcasting programs like Humlog (1984-85), Buniyad (1986-87), and Fauji (1989), along with shows such as Ramayan (1987-88) and Mahabaharat (1988-90), the last two based on the epics. The 1980s shows (not inspired by religious epics) dealt mainly with the struggles of middle class joint-families, or were intense family dramas. Buniyad (1986-87) dramatized the partition of the country and how families dealt with the aftermath. Fauji, based on army life, its recruitment and training process, was intended to inspire audience members to join the army and serve their country. 18 The soap opera Hum Log was an attempt by Doordarshan to provide its audience with a fusion of entertainment and education, promoting social goals such as equal status for women, family harmony, and smaller family size. 19 These shows were used to foster patriotism and nationalism among viewers. They were tools for engendering and preserving India's cultural roots. This period was considered the golden era of Indian television in part because the content promoted the idea of one television, one family, one channel, and one culture. 20 The soap operas of this era mostly catered to Hindi-speaking audiences and reflected the culture and lifestyle of middle and working class North Indians. At the same time, government-owned Doordarshan continued to exercise its monopoly as the only national channel. This led to many referring to Doordarshan as the "government channel" and "dull and boring." 21
The 1990s witnessed a turn toward a liberalized economy, which was reflected in television programming policy changes, including the introduction of a number of privately-owned channels and programs with a westernized tinge. 22 There were foreign channels such as CNN, followed by Star TV and, a little later, domestic channels like Zee TV and Sun TV flooded into Indian households. 23 Doordarshan was left with only regional language audiences and those without cable access. 24
In the late 1990s, shows like Tara (1993-97), Swabhimaan (1995-97) and Hasratein (1996-99) presented a different picture to Indian viewers, paving the way for future urban dramas. While Hasratein was a show which dealt with a successful extramarital affair and was considered too bold and ahead of its time, Tara dramatized the life of an urban woman and focused on her struggles. Hasratein was controversial for a longer period because of its portrayal of an adulterous relationship between its lead characters. 25 The shows of this era addressed social issues by depicting women friends, forbidden love, women in the work force, problems created by male dominance, sexual harassment, and gender discrimination. This shade of westernization in Indian soap operas introduced issues which were once considered inappropriate and taboo, but were now discussed openly on television. There was also a shift away from the portrayal of middle class families and their struggles and toward the portrayal of elites, their luxurious lifestyles, cars, modern families, and their modern problems. The audience gradually accepted this change in content which challenged pre-existing notions of Indian cultural values, sanskaras, and also the idea of 'sati-savitri bhartiya nari' (the ideal Indian woman). 18 1990s television also saw the emergence of the reality show trend with the arrival of popular shows like Bournvita Quiz Contest (1972- ), Antakshari (1993-2007), and Sa Re Ga Ma Pa (1995- ).
With the 2000s came the "K" formula in Indian television. Sagas like Kyunki Saas Bhi Kabhi Bahu Thi (2000-08), Kahani Ghar Ghar ki (2000-08), and Kasautii Zindagii Kay (2001-08) were prominent, with female protagonists like Tulsi (from Kyunki Saas Bhi Kabhi Bahu Thi) and Parvati (from _ Kahani Ghar Ghar Ki_) taking the audience toward stories that moved away from the concepts of Indian culture and values, ideal housewives, joint families, and their problems. These prime time soap operas presented wicked mothers-in-law; conspiracies; dominated daughters-in-law; crying and struggling; and shouting, jeweled, fair-skinned women (the main antagonists were presented with loud makeup, heavy jewelry, fair skin tone, and devious facial expressions); female villains; female heroes; and stories mainly revolving around the lives of women. 27
Digitization of broadcasting in India during this period shifted the way information or content was delivered and exchanged by television. The DTH broadcasting revolution in 2006 changed the face of Indian broadcasting, expanding the number of television channels available to people and addressing the needs of rural and Hill States audiences.
28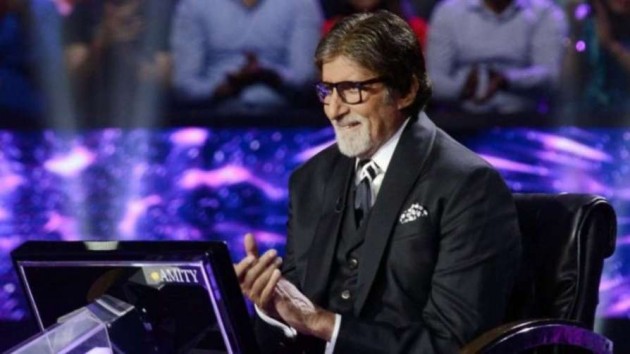 Amitabh Bachcan hosting Kaun Banega Crorepati
The years since 2000 have witnessed the introduction of youth-oriented dramas to Indian television. Soap operas like Kaisa Ye Pyar hai (2005-06), Dill Mill Gaye (2007-10), Miley Jub Hum Tum (2008-10), and Sanjeevni (2019-20) were based on the imaginary lives of young people, their love affairs, daily lives, friends, and relationships. These shows attained a huge youth fan following. Reality shows had already arrived in the 1990s, but it was n the 2000s that the reality show craze went into overdrive. The biggest hits of the era were Boogie Woogie (1996-2014), India's first dance competition show, Indian idol (2004- ), and Kaun Banega Crorepati (2000- ), the still extremely popular Indian version of Who Wants to Be a Millionaire, hosted by one of the country's most legendary film stars, Amitabh Bachcan (a fictionalized version of the show is featured prominently in Danny Boyle's 2008 Oscar-winning international hit Slumdog Millionaire). Popular present day reality shows include Splitsvilla (2008- ), where young men and women compete and play games to find a perfect partner; Big Boss (2006- ), where, similar to Big Brother, contestants are locked in a house for a number of weeks; Dare to Date (2010-13), where complete opposites are sent on dates together; MTV Roadies (2003- ), where participants from different parts of the country compete against each other in physical tasks and games for a grand prize; Fear Factor: Khatron Ke Khiladi (2008- ), the Indian version of the popular U.S. reality show in which participants, mostly celebrities, travel all over the world and face their worst fears by performing deadly stunts; Sawayamvar (2009-11), where contestants try to impress each other to find a perfect life partner; Emotional Attyachar (2010-15), where contestants plan traps for their partners whom they suspect of cheating; and India's Next Top Model (2015-18). These and other programs have made television less original, but more inclusive and interactive, more than ever before opening doors for young audiences to derive meanings and sense from them. Most of these shows revolve around young people, and impact on the lives of their young adult audiences. Soap operas, reality shows, and movies with western cultural assumptions have made youth aware of international fashions and trends, and acted as catalysts to change in the way young Indians perceive content, and in this way shaping youth culture. 28
The internet was also expanding in the early 2000s, but television was more global and gained more attention in countries like India, which was a late-comer to multi-channel broadcasting. 30 But with further advances in technology and easier access to electronic devices, the internet and digital platforms began to compete with television. Both television and digital services are growing in India, but digital is growing at a much faster pace.
In India, the advent of many private channels, HD channels, and digital services gave an impetus to modernized content production and consumption. The first HD channel started was National Geography in 2010. There are now 95 HD channels in India. 31 The television industry grew from INR 594 billon to INR 660 billion in 2017 32 while, in the case of online video streaming platforms, India will become the 10th largest market for OTT players in terms of revenue. 33 At the same time, consumption through mobiles will almost double, as mobile subscribers increase from 406 million in 2017 to 805 million in 2022. This market of online streaming platforms is evolving at hyperspeed because of personalization and privatization of both the content and the medium, the availability of niche content, rising consumer demand, affordable data prices, and increased OTT-only content. The transformation in audience consumption patterns and viewing behaviour has led to this revolution in OTT-platforms and their video content.
The OTT video-on-demand and film content distribution services available through digital platforms like Netflix, Hotstar, Sonlyliv, Amazon Prime, Voot, and Zee5 are now in a race to rule the Indian content production and viewing market. The easy availability of content, more technology-driven streaming and projection of content over mobile, and the pervasive availability of laptops, palmtops, and television devices have made these services more acceptable among young audiences. Unlike other channels which are regulated by government agencies, these platforms are less regulated, allowing freer broadcasting content than conventional content carriers. The "exclusive programming" trend characterized by Voot Originals, Netflix Originals, and Amazon Prime Originals, where content is customized for a specific OTT platform like Sacred Games and Ghoul on Netflix, Mirzapur on Amazon Prime, Fuh Se Fantasy (2019) on Voot, is growing and increasingly popular, especially among young audiences. The content displayed on these platforms is more vulgar, with a reliance on nudity, violence, and crime, and is a strong contrast to conventional Indian television.
Mediated Youth Culture
The period following the Second World War saw the association of the notion of modern youth culture with the emergence and expansion of both new forms of media and a consumer market for their products. Mass media helped to form and define the concept of youth as a distinctive generational group, while holding a central and increasingly important place in young people's social and cultural lives across the world. 34 This coincided with the baby boom, which ran from the mid-1940s through to the early 1960s, and resulted in a remarkable expansion of the number of young people. The simultaneous increase in youth employment, which created an enhanced spending capacity among this demographic, benefited the new, youth-oriented leisure industries. However, in some parts of the world, notably the United States, the youth market predated the baby boom.
For example, the success of teen magazine Seventeen, first published in 1944, in the United States reflected the flourishing of young people as the country's most lucrative consumer market. 35 Teen magazines like Seventeen and Young Miss were beauty, appearance, and boy-centered. 36 These magazines played a crucial role in shaping female youth culture. In India, the popular teen magazines were The Teenager Today (founded in 1963) and The Junior Statesman (a weekly founded in 1967). They focused on teen issues, career possibilities, education, and fashion. The Junior Statesman had a huge impact on Indian youth because of its focus on Indian and Western youth culture. 37
The youth market flowered in the West with the increased popularity among White audiences of a genre of popular music, rock 'n' roll, with roots in rhythm and blues, a musical style which emerged in African-American communities during the 1940s. 35 Rock 'n' roll was controversial because of its lyrics, sound, taste, style, and origins. In the U.S., it was blamed for making teenagers addicted to bodily pleasures and sexualized cultural life. Time magazine informed its readers that youth embraced rock 'n' roll music because of both abnormal sexual desire and a need to belong. This music helped construct social identities of young Americans. Rock 'n' roll brought Black and White youth together by undermining racial stereotypes and promoting a new definition of national culture. 39
Movies like Rock Around the Clock (1956, Fred F. Sears), Don't Knock the Rock (1956, Fred F. Sears), Shake, Rattle and Rock! (1956, Edward L. Cahn), Jailhouse Rock (1957, Richard Thorpe), and Mister Rock and Roll (1957, Charles S. Dubin), among many others, 40 were formulaic stories built around the performances of songs by rock 'n' roll idols, and were successes with teen audiences. Thomas Doherty argues that the "teenpic" industry branched out beyond rock musicals to include different genres, including romance, Gidget (1959, Paul Wendkos), horror, Halloween (1978, John Carpenter), science fiction, Star Wars (1977, George Lucas), crime, Class of 1984 (1982, Mark L. Lester), and musical drama, Saturday Night Fever (1977, John Badham). These films represented youth as rebellious, politically progressive, sometimes criminal, and always alienated. 41 Also, with television's rise in popularity, there was a shift in strategy. Juvenilization of film content was streamlined to a more narrow focus on the youth audience to lure more teen consumers. 42
In pre-1960s India, films had a significant element of classical-folk, dance, and music. At that time, young people only had cinema as a medium to consume and derive meanings from. Rahul Dev (R.D.) Burman revolutionized Hindi film music in the 1970s by incorporating Western influences. He was famously known as the pied piper of Hindi film music who made Indian youth dance to his rhythms and beats. 43 In the 1980s and 1990s, Bappi Lahari, Anu Malik, and Nadeem Sharavan were among those who earned a reputation by composing Western-influenced pop music. 44 The golden era of dance and music in Indian Cinema in the 1980s produced actors like Mithun Chakraborty, who created a sensation in the musical drama Disco Dancer (1982, Babbar Subhash), 45 particularly among young moviegoers. However, older actors like Dev Anand and Shammi Kapoor also emerged as fashionable youth icons, thanks to their dance moves and popular performances.
Between the post-classical phase and its current modern phase, both Indian cinema and its audience underwent drastic transformations. The period when globalization coupled with economic liberalization is when film producers decided that the youth audience had the most potential, and started working to satisfy its tastes. Films like Hare Ram Hare Krishna (1971, Dev Anand), Bobby (1973, Raj Kapoor), Yadon ki Barat_ (1973, Nasir Hussain), and College Girl (1978, S.D. Narang) engaged with youth culture and catered to young audiences with a shade of glamour, sensuality, music, and dance. From the 1990s to the modern era, as in Hollywood, Indian youth-oriented films came to include a variety of genres, including romance, Dilwale Dulhaniya Le Jaenge (1995, Aditya Chopra); action, Dhoom (2004, Sanjay Gandhvi) and its sequels; romantic comedy, Bluffmaster! (2005, Rohan Sippy) and Lage Raho Munnabhai (2006, rajkumar Hirani); crime-thrillers, the two-part Gangs of Wasseypur (2012, Anurag Kashyap); and horror Stree (2018, Amar Kaushik). These and similar films changed the face of Indian cinema. This Westernization was compounded by the popularity of MTV, with its distinctive dance, music, and choreography. It represented youth as confident, smart, and modern, celebrating in five-star hotels with young crowds and partying with friends in luxurious mansions. 46 Bollywood was rarely particularly realistic, but it was now primarily in the business of showcasing fantasies, hopes, and romantic desires for a youthful audience. 47
The content makers of contemporary commercial cinema like Anurag Kashyap, with such exemplary works as Manmarzian (2018), Gulaal (2009), Gangs of Wasseypur, and That Girl in Yellow Boots (2010), created space for young females to explore their desires vicariously. Female protagonists are now shown not only as angry, bold, smokers, drinkers, rough, and rugged, but also prioritizing their own happiness, desires, and sexual needs. These young females are bold enough to commit mistakes and deal with the consequences; they are ambitious and outrageous, but also sensitive and sensible, undermining stereotypical images of females as shy victims. 48 Modern films such as the original Dabangg (2010, Abhinav Kashyap); Ishaqzadde (2012, Habib Faisal); and the Gangs of Wasseypur series are contemporary, small-town focused stories. This kind of cinema represents non-metropolitan and non-urban India with rustically blended stories which were never before a part of popular Hindi cinema. 49
Television also tapped into the youth market's large potential. Western television shows of the 1950s like The Adventures of Ozzie and Harriet, Leave it to Beaver (1957-63), The Many Loves of Dobie Gillis (1959-63), and Father Knows Best blurred the lines between reality and fiction while dramatizing the lives of teenage characters. 50 The teenage market was also catered to in Great Britain with shows such as Juke Box Jury (1959-90), Six Five Special (1957-58), Oh Boy! (1958-59), and Top of the Pops (1964-2006). 35 More recent examples from the United States include Clarissa Explains It All (1991-94), Popular (1999-2001), The Vampire Diaries (2009-17), and The Carrie Diaries (2013-14). These shows glamorize teenagers' lives and adolescence in general. They also featured a blend of life lessons and glamour. They focused on the wacky, but fashionable, styles of their protagonists and their budding romances, and settings ranged from the fictional world of vampires to generic high schools. 52
Indian television has always featured dramas with traditional storylines. Examples include Hum Log (1984-85), Buniyaad (1986-87), and Aur Bhi Gham Hain Zamane Mein (1980). In the late 1990s and 2000s, the increased availability of television and satellite broadcasts in Indian households saw the appearance of soap operas belonging to an entirely new and odd genre. These included Sasural Simar Ka (2011-18), where the female protagonist, Simar, transforms into a fly to take revenge on her enemy, while still doing household chores in the manner of Adarsh Bahu (the ideal daughter-in-law) in Naagin. It also featured shape-shifting snakes, buffaloes, flying witches, and vultures among many other animals that took human form and engaged in intense love affairs with mortals. There was also Divya Drishti (2019-20), the story of two sisters capable of seeing into the future who are separated by an evil witch, but reunite to get their revenge. This series featured a girl, among other supernatural adventures, transforming into a lizard. 53 Many contemporary soap operas offer a blend of entertainment and political themes. Balika Vadhu [Child Bride] (2008-16), telecast on Colors channel, dealt with social issues like child marriage and widow re-marriage; Na Ana Is Des Laado (2009-12) focused on female infanticide; and Udaan (2014-19) dramatized the system of bonded labour.
Shows like Dil Dosti Dance (2011-15), Confessions of an Indian Teenager (2013-14), Fanaah (2014-15), Kaise Ye Yaarian (2014-18), D4 – Get Up and Dance (2016), and Girls on Top (2016) created a new atmosphere for youth to fantasize about having lives similar to those shown on these programs. These teen dramas featured photogenic actors going to college in cars and on bikes; females wearing heavy makeup and party dresses to attend lectures; seemingly relatable characters living in luxurious mansions, dancing, and making love; students attracted to their professors; and plots involving multiple love affairs, cheating, racing cars, partying, and, in the end, being successful in their lives and achieving their dreams without even bothering to study.
This new era of television has produced a plethora of HD channels, video on demand services, and subscription-based models, resulting in increased competition between service providers. This competition for audiences has led to increased experimentation with the content of contemporary programs. With the increased popularity of the internet and mobile devices, soap operas and reality shows that attempted to reflect global taste redefined modern mediated youth culture in India. The result is that contemporary programs are bolder, rougher, and more open, using sexual situations and profanity to catch the attention of its young viewers.
Indian youth is now awash in a sea of new media technologies. Millennials have become major consumers, producers, and trend-setters in India's economy. 54 Thirty-nine per cent of the 830 million young internet users worldwide are from India and China. 55 Since advanced media devices are increasingly popular in India, its younger generation is continuously exposed to this technology. Social media and e-sports have become the key players in engaging youth online, with multiple platforms such as Facebook, Twitter, LinkedIn, Instagram, Tik-Tok (although currently banned in India), Snapchat, and WhatsApp. These social networking sites help young users in identity formation, cultural development, and relationships. 56 The gaming sector is also growing fast, with casual and "real money" gaming segments. Online games like PUBG (PlayerUnkown's Battlegrounds) have a huge number of young users and is not only available on PCs and gaming consoles, but also on mobile phones and via PUBG Mobile. The number of Indian gamers has jumped from 20 million in 2010 to 250 million in 2018. 57 Other popular games are Counter-Strike, Dota2, League of Legends and Call of Duty. 58
Analysis and Discussion
The content on demand through OTT platforms offers diverse shows, some of them having bold content impossible to broadcast on mainstream Indian television. It's Not That Simple (2016-18) on Voot deals with the desire of a woman for an extramarital affair, while Sony's Married Women Diaries (2016) touches on the unwillingness of a working women to have a baby. Shows like XXX Uncensored and Bekaboo (2019) on Alt Balaji explore the sexual fantasies of young people. The content on these streaming platforms not only smashes the stereotypes of mainstream Indian television, but also caters to the fast evolving sensibilities of its young viewers who are fed up with the stereotypical television programs which ruled the Indian small screen for decades.
The shows on OTT platforms target a new, younger India which is mature, sensible, mostly online, and don't blink even when watching Game of Thrones (2011-19) or Sacred Games, either privately or publicly. The plots of these shows are courageous and their execution is bold and very different from conventional visual media. Some critics claim that they are considered bold only when compared with conventional television programs, because web-based platforms shows often feature a similar approach. These shows have a very high viewership, as they reach out to a more precisely targeted audience who are well-connected through premium or featured smart phones, laptops, or other digital communication devices.
The viewership of streaming shows like Married Woman Diaries has reached five million, which means that the analog Indian audience is shifting toward digital media and is ready to consume bold narratives. In comparison to conventional Indian television, where the producer is more interested in creating content that can suit the entire family, making television watching a collective family activity, streaming content creators are more inclined to cater to individual and personal viewing choices, which in the past couple of years has shown a desire among Indian young people for edgier content.
Since the taste and choice of young people residing in metropolitan areas or in the semi-urban Tier II (state capitals or industrialized centers smaller than metropolitan areas) and Tier III cities (cities in the formation stage and looking for development, marked by rapid urbanization, migration and income growth) is changing, traditional television content is no longer exciting or relevant for them. Young people residing in these areas are moving quickly to shows where the language seems real and uncontrived. They prefer to watch characters speaking in a language which is spoken on the street, not in sophisticated drawing rooms or the bedrooms of an upper class whose homes never seem close to reality. The protagonists of Indian streaming shows like Sacred Games, Mirzapur and Apaharan (2018) use a kind of language which is unusual and abusive, and never tolerated by mainstream Indian television channels. These shows focus on suburban issues, and mostly feature crime-based storylines, so rougher language is quite common.
Freedom from regulatory control is another factor which attracts experienced television and film producers to explore digital platforms. The streaming media deals with its audience in a more mature way than Indian television, which often treats the audience as passive and attached to familiar stereotypes. OTT platforms are emerging and targeting a new cadre of young viewers who are broad minded and have their own perspectives on the world and its contemporary problems. Rather than avoiding issues, they are now willing to talk courageously about LGBTQ+ community rights, homosexuality, and sexual promiscuity because they know that these are real issues of life as experienced by their target audience who consider it an appropriate time to discuss them. Dev DD, Love Lust and Confusion (2018-19), and Romil & Jugal (2017) are popular shows which revolve around the sexual preferences of young characters. People in the visual production industry claim that the popularity of OTT platforms and their streaming content is not only because of the sensual nature of the shows, but also because what they are showing something that reflects everyday life, where subjects such as gay relationships are now acknowledged.
Since the expansion of mobile data has reached most Tier-2 and Tier-3 cities, a market for content featuring regional languages and dialects is growing. Although regional dialects present certain issues because of their contrast with the sophistication of the language mostly used in cities, they are popular because they are rugged and considered as a language of the street. Reports issued by the Indian television and streaming industries state that 75 per cent of new Smartphone users are coming from Tier-2 and Tier-3 cities. This indicates that small screen viewing is shifting from cities to semi-urban and rural outlets. As a result, producers are more interested in incorporating the culture of these communities in the storylines of new shows in order to reach out to this new, growing audience. The creative teams of these OTT platforms are working on strategies to reach these new audiences from small towns with stories showing the issues and complexities of the lives of young people living in places with a regional language and local fervour. Haq Se (2018) revolves around four sisters who aspire to pursue careers in professions like acting, journalism, blog writing, and singing, and is set in Kashmir, a conflict zone which has seen a great deal of violence in recent years. Similarly, Mirzapur concerns the rivalry between Mafia bosses and the crime prevailing in the eastern part of Uttar Pradesh, India's most populous state. Its focus on local dialects provides a regional touch which has made it very popular. The consumption of regional and local content on these streaming platforms is currently 25 per cent and is gradually increasing, an additional incentive for content creators to use regional languages and focus on local issues. Realist entertainment is emerging as the new preferred choice across the world, and has the potential to become the central content on OTT platforms. The Indian television audience is becoming increasingly cosmopolitan and is searching for content which caters to their entertainment needs and aspirations. OTT platforms with their specialized content contrasts sharply with the old-fashioned, stereotyped content shown on India's mainstream television channels and therefore are in sync with young viewers' preferences. Diversified content in the streaming market is a winner in the contemporary media marketplace.
Conclusion
OTT platforms in India started with a clutch of sexually explicit programs, and then broke with the sensual syndrome by moving toward realistic stories and shifting to dealing with issues once considered taboo in Indian society. From topics related to sexual desires to stories related to crime, depression, and the struggles of young people in small urban towns, streaming channels reaped a jackpot in profits.
To make young people from Tier-2 and Tier-3 towns see stories set in their own world, streaming platforms are not only giving them content in their regional language, but also the uncensored slang which they use in their day-to-day lives. With a new look, new themes, and new programs, the Indian streaming industry is planning to provide young Indians stories that are larger than life, colourful, fascinating, and bold. The popularity of shows like Sacred Games and Dev DD suggests they are a perfect fit for this young audience. Interestingly, these shows have also proved themselves successful in attracting deep-pocketed sponsors, and advertisers are moving toward these shows to reach a new and expanding market. Industry reports related to Indian entertainment media published in 2017-18 reveal that there is an increasing need for targeted, special interest content to cater to this need. Niche streaming channels are coming up with additional series of streaming shows like Sacred Games, Love Lust and Confusion and Mirzapur. The purpose is to catch the attention of young Indians who are accustomed to personalized viewing and have no problems with watching shows on mobile or laptops.
The viewership of these OTT platforms continues to grow rapidly. With India an expanding market for OTT platforms, content producers are coming up with more diversified content to reach Indian audiences. OTT platforms are estimated to grow at a CAGR of 23.33 per cent until 2023. 59 Smart phones continue to act as a catalyst in spurring the growth of digital media consumption, and a 33 per cent increase in youth viewership is expected by 2021, 32 which further supports the thesis that in the Indian media and entertainment sector, streaming platforms have established themselves in parallel to the television industry. Television programmers, to avoid being left behind, have already started to stream television programs on OTT platforms like Zee5 and Voot. It is a safe prediction that OTT platforms will be the New Television of India.
Notes