49th Thessaloniki International Film Festival
The Cruel Impact of Politics on Relationships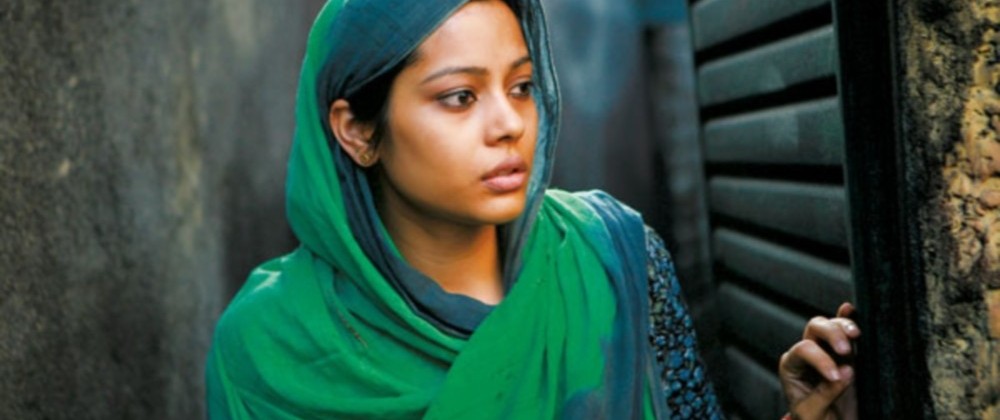 Cinema can change the world
"Don't listen to those who tell you that the cinema cannot change the world. It can." It is with these words, that the President of the 49th TIFF (14-23 November 2008), actor George Corraface, inaugurated this year's fest contemplating on the power of the medium to form our conscience, to set trends and styles, to activate, to make us think, react and indeed change. And, if you really think about it, Corraface does have a point. From the riots caused by Griffith's Birth of a Nation (1915) to the banning and the uproar that accompanied Scorsese's The Last Temptation of Christ (1988) or Mel Gibson's The Passion of Christ (2004), cinema has always exerted a mesmerizing power over the masses. And for ten days, the citizens of Thessaloniki, along with all the foreign and Greek guests, professionals, students, and fans had the 49th chance to let their guard down in one of the dark theatres and be enchanted by the magical moving images.
Approximately two hundred and thirty films (features and shorts), including two world premieres, six international premieres and three European ones, and representing 55 countries, composed this year's festival program in the following sections: International Competition, Out of Competition, Special Screenings, Jean-Pierre and Luc Dardenne Tribute, Ousmane Sembene Retrospective, Terence Davies Retrospective, Division And Unity: Cinema In The Middle East, Experimental Forum, Focus: Commune 2008, Balkan Survey: Tribute to Contemporary Turkish Cinema & Romanian Shorts, Greek Tributes: Generation Next and Manos Zakharias. This time, I will not complain about the sheer impossibility of tasting a sample of all the sections and really get a feel of the festival, since everything written on that regard in the Greek and foreign press is simply ignored by the organizers. But… I will. It would take a super human being, or an insomniac like Christian Bale in the Machinist (2004), to stay sleepless for ten consecutive days and run from nine o'clock in the morning to at least midnight to attend the really interesting master classes, search for the latest 'big thing,' watch the special screenings and the tributes and still find time to grab a bite and do some public relations. Unfortunately, most of us need at least some sleep before sitting in a darkened theatre prepared for an active reading of at least two or three films a day. It's high time someone took the excessive amount of screenings and side events into consideration, although I fear things are only going to get worse.
The Wrestler
The film that opened the festival was Darren Aronofsky's The Wrestler, which won the Golden Lion in the Venice Film Festival in September 2008. It was also quite a fitting start for the TIFF as Aronofsky's first film Pi, was screened in the 39th Greek fest ten years ago, winning the Fipresci award. The wonderful thing with Aronofsky is that his four films, Pi (1998), Requiem for a Dream (2000), The Fountain (2006), and The Wrestler seem to have nothing in common stylistically or thematically. The director dabbles in different genres and subjects with an ease that characterizes some of the legends of the silver screen, from Hawks and Wilder to Kubrick. The Wrestler is a poignant film that follows the life of Randy 'The Ram' Robinson (Mickey Rourke), a wrestler who was at the top of his game in the eighties, but is reduced, twenty years later, to staged fights with his mates to earn a living. Following an especially brutal match, he collapses and after by-pass surgery he is advised to stop his substance abuse and train in moderation. However, Randy cannot face abandoning the only thing that keeps him alive and soothes his unbearable loneliness. His only hope is his estranged daughter (Evan Rachel Wood) and a striptease dancer (Marisa Tomei). The cinematography adds to the cruelty of Randy's world and makes sure nothing is softened or refined. The New Jersey locations provide the ideal setting for his tragic journey and the camerawork that follows the protagonist like a hungry stalker is excellent. Marisa Tomei has come a long way from My Cousin Vinny in 1992. Her recent work in In The Bedroom (2001), and Before the Devil Knows You're Dead (2007) reveal a mature and accomplished thespian who dares to take on demanding roles and delivers subtle performances full of pathos, realism and sensitivity. Words cannot even begin to describe Rourke's performance. It's difficult to look at his scarred face or gaze into his constantly watery eyes without feeling the pain of a man who once had everything, like the rock stars of the eighties he so admires, and is now obliged to serve egg salad in a supermarket to pay back the rent his owes and get into his trailer to get his belongings. It must have taken a great deal of courage for Rourke to take this part on as he is largely playing himself, having to face his past, his decadence, his failures. The bottom line is that he gives an impeccable performance, one that will surely be studied in the future alongside the likes of key performances by Roberto De Niro and Dustin Hoffman.
International Competition: Politics and Relationships or the Politics of Relationships
The International Competition section, programmed by Festival Director Despina Mouzaki, was composed of 14 first or second films by new and emerging directors. The first observation after the viewing all the films was that, fortunately, this year's selection was more interesting and artistically challenging than the previous year. It also seems that there were two main thematic axes: human relationships and human relationships against harsh political conditions.
In a 1962 interview, Jean-Luc Godard said in the Cahiers du cinéma: "if you like a film, you write about it, if you don't like it, don't bother with tearing it to pieces." [1] I have always found this statement admirable and for the three years I have been covering the TIFF for Offscreen I stayed loyal to this principle. This year will not be an exception. Having seen all of the fourteen films in the competition section, I have selected the ones I feel deserve attention and I will present them in axiological order.
Australia: Three Little Mice
Three Navy officers spend their last night together before they are shipped off to Iraq. Sam, Dean and Harry are three different personalities bound by a guilty secret that is lurking behind their desire to spend a carefree night. Sam meets a beautiful waitress Emma and abandons his friends, while 'naughty' Harry is obliged to spend part of the night with the Dean's fiancée and parents. Thirty-one year-old actor/director/writer Matthew Newton creates a wonderful little film, filled with beautifully lit scenes, discrete and delightful jazzy melodies, but most importantly, complete characters. Physically reminding me of a younger and rebellious Russell Crowe, Newton seems to be in complete control of his medium as he cleverly intertwines the three different stories of his characters. Sam and Emma's chemistry and dialogue is reminiscent of Delpy and Hawke's endless conversation in Before Sunrise and is so captivating I couldn't wait for their next scenes. As the story unfolds, the cruel secrets each protagonist carries are brought to light in the most natural way. According to Newton, [2] the film is an exercise on naturalism and handling of what he believes is the biggest power in the world: man. He wanted each character, despite how big or small his part was, to be considered the protagonist, as we are all the protagonists of our own life. He succeeded in his task and I am certain we will be hearing from him soon.
Iran: Aan Ja/Over There
Payman has only ten days to return to the US in order not to lose his green card. However, his wife, Leila, is holding him back as they are in the middle of an ugly divorce and Payman has to pay the marriage portion before he is allowed to exit the country. Leila does not want him back. She just wants to make him suffer. This Iranian black and white film, banned and never released in its home country for reasons that still baffle me, is a comment on relationships dictated by laws and compromise. The filmic time is divided into the ten days Payman counts almost religiously. A piano teacher with a great talent, he remains strangely calm trying to find the money for the marriage portion, reassuring the landlord –who doesn't want a bachelor in his building– doesn't make a scene when his father-in-law literally empties his house, leaving just his piano and his books; or when he is served a warrant and surrenders his car to his wife. We are never told what led the couple to their current situation and that really is not the subject of the film. Payman is just looking for freedom, that feeling of being able to go when you want or stay put if you want. Abdolreza Kahani's Over There is a simple, yet carefully constructed and cleverly edited film, filled with Chopin's wonderful prelude no 4, opus 28 and a universal message that should not go unnoticed.
India: Firaaq
The story is set over a 24-hour period, one month after the massacre that took place in Gujarat, India, in 2002. This sectarian violence killed more than 3000 Muslims, whereas hundreds of thousands were made homeless and the number of women raped is still unknown. The film traces the emotional journeys of a couple of victims, a middle-aged Hindu housewife suppressed by her religion and her husband, an old music teacher, and a little Muslim boy who got lost along the way.
Nandita Das' directorial debut, after a significant acting career –she has appeared in more than thirty feature films– is a thought-provoking political film which tries to remain neutral. Still, the audience cannot help but suffer alongside the Muslim victims, especially the small boy who finds temporary shelter with the middle-class housewife and, without tears or recognition of the horror he experienced, describes how he lost his mother, his brothers, and his aunt to men with swords and petrol. "They took my aunt's clothes, before they killed her. They didn't take any of the man's clothes," he tells the woman. He is so young, the concept of rape or the word itself have not yet entered his vocabulary, but the actual event has already scarred him for life. A little later he witnesses, this time with the audience, the death of a Muslim in the streets by a Hindu and he simply runs away. It is a sign of hope that this film has already found a wide distribution in India since the director herself believes that "fortunately, films which have something to say, usually make their presence known." The last frame of the film, a close-up of the little boy with his big, expressive eyes, reminiscent of Truffaut's famous freeze frame in Les 400 Coups (1959), can be viewed as both a sign of hope or resignation. Still, his image lingers on long after the screening, capturing the horror of man's brutality in the simplest yet most direct and affective way.
France: Le Bruit Des Gens Autour/Sunny Spells
Using the Avignon Festival as a festive and carefree backdrop, the singer-turned- journalist-turned-novelist-turned director Diastème talks about the turmoil most of its artists and visitors live in. We follow a recently widowed playwright, a couple of actors who have just split up but have to perform in a play as lovers, a dancer who tyrannizes her gay assistant, a duo who performs traditional French songs, and an eccentric Asian participant who seems to stalk them all. Based on a solid script, co-authored by Christophe Honoré, Sunny Spells's characters are three-dimensional human beings and their stories intertwine with plausibility. The photography deserves praise, as does the soundtrack which wonderfully captures the atmosphere of both the French fest and the ordeal all of the characters go through. Look out for an amateur drag rendition of the popular French tune "Mon Homme" and the cathartic scene in the pool during a rain pour.
Romania-France: Pescuit Sportiv/Hooked
Mihai and Iubi's wish for a relaxing Sunday picnic is suddenly interrupted when Iubi's vehicle hits a young prostitute on a deserted side road. Mihai wants to go to the hospital but Iubi just wants to get rid of the body. However, the young woman wakes up, completely unaware of the accident and invites herself along for the picnic. Unable to say no, the couple allow Anna to accompany them, not knowing that her meddling in their relationship will bring about a lot more than they bargained for. I really got 'hooked' by the film, even though the continuous hand-held camera shots create a dizzying effect and could have been avoided in a few scenes. However, the three actors give excellent performances, especially Maria Dinulescu, in the role of Anna, who is either a manipulative bitch, an angel, or simply a deus ex machina sent from up above to help the distressed couple.
Argentina: Una Semana Solos/A Week Alone
'Martin Scorsese presents' was the title that preceded the credits and the first sequence of Celina Murga's second feature A Week Alone. Murga was selected by Scorsese to spend a year of mentoring with him by the Rolex Mentor and Protégé Arts Initiative 2008 and he was so impressed by the film that he asked the director to present it. A closed, Stepford-like community on the outskirts of Buenos Aires, with luxurious houses, swimming pools, and security guards, provides the home to two kids and four young teenagers who spend their protected lives unaware of the real world and alone because their parents are away for a week. They break into other people's houses, have a soda or something to eat and then go back home to play video games, eat and ride their bikes. Their only connection to the outside world is Esther, their 23 year-old housekeeper, who cooks, cleans and never raises her voice. Murga has clearly worked well with her young thespians who act so naturally you get the impression you are watching a documentary on spoilt kids who are raised to believe they are superior to all the others. "Don't worry. They are our employees," says one kid to his cousin, as they drive a car in the safe streets of their community and the driver spots the guards who are always keeping an eye on everyone. There is no fear of punishment since the kids know money is the answer to everything. Time passes slowly but the intensity of the film is hidden in the unspoken words, in small movements that go unnoticed and in looks that are never explained. Tenderness and cruelty alternate the same way they do in the 'real' world.
Philippines: Selda/The Inmate
Writers/Directors Paolo Villaluna and Ellen Ramos' Inmate is a powerful modern tragedy and the second film of the International Section which was banned in its country. It follows the life of Rommel, a young man who accidentally kills a boy and goes to jail. "It's not hell here, but all the demons live in here," says the warden in a long sequence where he slowly terrorizes the young hero who enters a new world with its own rules. Each cell is governed by one man, the 'Mayor,' and everyone needs to look out for himself. The filmic pace is slow, to show how time drags and pains the inmates just as much as the real torture and inhumanity they also have to deal with. There is a rape scene filled with such cruelty, rawness and realism that it left me at a loss. Yet, this is the state of things and it takes such provocative and daring pictures to remind us of man's brutality. Leaving the subject matter aside, the film is also beautifully constructed, directed and edited and is also accompanied by a touching music score by Pike and Veena Ramirez.
Hungary-Serbia-Montenegro: Fövenyóra/The Hourglass
The avant-garde The Hourglass is an Hungarian political statement featuring Andreas Sam, a promising, young writer who searches for his roots and the memory of his father who disappeared during World War II. Even though Andreas thinks he is visiting the past, he enters an intricate labyrinth of familiar sights where the events of his childhood are mixed with his present quest. Time is a fluid concept in the film, blending past and present, memories and facts, symbolism and a minimalist score in a Lynchian way that confuses and perplexes yet draws the spectator into an active reading process. Based on works by the famous Serbian writer Danilo Kiš, The Hourglass also uses black and white photography to create a more intense portrayal of what it means to be citizen of Central Eastern Europe, to live among various religions and cultures and to be often forced into minority situations. The director Szabolcs Tolnai, who has already won an award for his capable and minimalist mise-en-scène in Serbia, underlines that like Kiš, he too has lived among different civilizations and ethnicities as he grew up in Yugoslavia as part of the Hungarian minority; thus experiencing the paranoia of nationalism and the consequences of ideological blindness. Andrea's father (Slobodan Ćustić) gives a memorable performance as a man who is slowly being wiped out by prejudice, betrayal and insipid nationalistic theories.
South Korea: Bitjaru, Geumbungeo Doeda/A Broom Becomes a Goldfish
Mr. Jan, a very poor but kind old man lives alone in a small dormitory. He lends money to a young man who not only refuses to give it back but manages to steal his day job. Mr. Jan doesn't get angry and stoically searches for another employment only to get involved in a murder. Kim Dong-joo's first feature, shot under extremely difficult conditions and with a very tight budget, is a successful formal attempt at minimalism. The film consists only of high angle shots, most of which are also canted. There are no close-ups or even medium shots and we are forced to watch the action from a distance. The crammed building, Mr. Jan's apartment and the narrow streets with the high walls create a claustrophobic atmosphere, a sense of entrapment for those Koreans who do not have the means to lead a better life, in a country where the division between the rich and the poor is unfortunately getting wider and wider.
The International Competition section was completed with the Taiwanese Winds of September, a coming of age story about seven high-school boys who have to deal with secrets, lies and betrayal set in 1996, the year of the Taiwan baseball scandal; the Spanish Ordinary Boys, shot in Jamaa Mezwak of Tétouan, northern Morocco, where five of the Madrid bombers were born, traces the lives of three young people about to make key decisions in their lives; the Mexican I Will Explode, and two Greek films, Three Moments and Without.
Politics present at the Oliver Stone's Masterclass
In a once again packed room, the three-time Oscar winner Oliver Stone shared some of his thoughts with the festival buffs. The director of TIFF, Mrs. Despina Mouzani introduced the writer/producer/director by calling him "a revolutionary spirit, always daring to risk his position in the industry." After a short three-minute clip that tried to cover the most important Stone films, the director started talking, using many four-letter words, attacking the media, American politics and everyone who didn't understand Alexander.
This is a summary of Stone's main points, minus the constant swearing:
On the art of film: "Films can be both therapeutic and fun. I try to make films that hit a collective nerve each time. I prefer films that educate and make people thing, which of course doesn't mean I won't see the latest James Bond just because it's fun."
On his 'naughty' early days: Stone admitted he was a struggling writer and a notorious party animal. It wasn't easy to work after all the partying but he always bore in mind Hemingway's quote "the test of a man is to work with a hangover."
On his work with actors: The director said that each actor he's worked with is a unique animal and that he tries to rehearse as much as he can. However, he added that he finds it essential to join the crew with the actors and form a kind of an army, get everyone's trust and persuade everybody that they are all behind a sacred mission before the actual shooting begins.
On Bush Jr.: "He's had more impact on America historically than Clinton or even Kennedy. He changed America as he pushed all the buttons of extremity like a tyrant. I met him in 1998 and I knew he had enormous confidence. He was a bum until his forties never having held a job in his life. He hates democracy. He is in favor of oligarchy."
On W: "The film does not ridicule Bush. It empathizes with him. The real Bush is a dangerous person. And it's not over. Bush will be back in other shapes and forms."
On Alexander: Stone admitted he was devastated with the reception the film got in the US, although he stressed that the world wide sales weren't bad. He also advertised the new 3-hour 45-minute DVD version, only available in the US and the UK and urged us to see it to reconsider his vision and re-appreciate the film.
The Awards
International Jury
The seven-member International Jury called to judge the films of the International Competition section and to award the Golden and Silver Alexanders, (Euros 37,000 and 22,000 respectively) plus a number of additional awards backed by Euros 25,000 in cash, was composed of the awarded writer of the English Patient Michael Ondaatje (Canada), last year Oscar winner for original screenplay for Oscar's Juno, Diablo Cody (USA), the Turkish actress and director Yeşim Ustaoğlu, the Argentinean producer Lisa Stantic, Rosetta's star Emile Dequenne (Belgium), the British film critic David Robinson, and one of the most important Greek composers, Dionisis Savopoulos.
THE AWARDS
Best Feature Film Award – Golden Alexander (37.000 euros): Aan Ja (Over There) by Abdolreza Kahani, Producer Vahdat Yeganeh, Iran.
Special Jury Award – Silver Alexander (22.000): Pescuit Sportiv (Hooked) by Adrian Sitaru, Producers Adrian Sitaru, Marie-Pierre Macia, Juliette Lepoutre, Romania / France.
Best Director Award to Celina Murga for Una Semana Solos (A Week Alone), Argentina.
Best Screenplay Award to Matthew Newton for Three Blind Mice, by Matthew Newton, Australia.
Best Actress Award ex aequo to Ioana Flora and Maria Dinulescu for Pescuit Sportiv (Hooked), by Adrian Sitaru.
Best Actor Award ex aequo to Sid Lucero and Emilio Garcia for Selda (The Inmate), by Ellen Ramos and Paolo Villaluna, Philippines.
Artistic Achievement Award to Szabolcs Tolnai, for Fövenyóra (Hourglass), Hungary / Serbia / Montenegro.
Special Mention to Diastème, for Le Bruit des Gens Autour (Sunny Spells), France.
The FIPRESCI award went to Voy a Explotar (I'm Gonna Explode), by Gerardo Naranjo, Mexico.
The Fischer Public Choice Award went to Le Bruit des Gens Autour (Sunny Spells), by Diastéme, France.
Notes
1 Jean-Luc Godard: 'From Critic to Film-Maker': Godard in interview', in Cahiers du Cinéma. The 1960s. New Wave, New Cinema, Reevaluating Hollywood. Jim Hillier (ed.), US: Harvard University Press, 1992.
2 The views of the directors presented in the report are taken from interviews in First Shot (Proto Plano), the official daily newspaper of the TIFF.