Volume 18, Issues 6-7 / June–July 2014
Issues of Gender in the Horror Genre, Part 1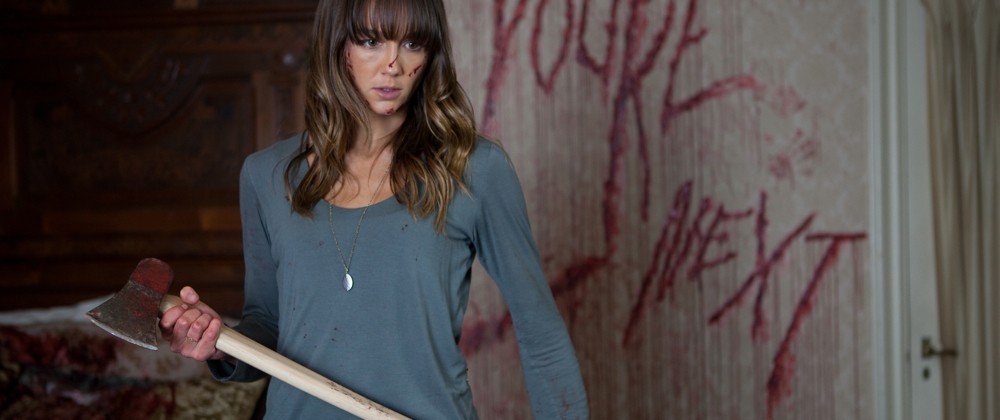 It would be difficult for horror fans and cinephiles alike to deny that horror films have always been highly gendered. Early scholarship focusing on gender and horror most often interpreted this relationship as one where strict gender binaries and misogynistic patterns were cemented; an example of this, which is cited countless times in this issue, is Carol Clover's book Men, Women and Chain Saws: Gender in the Modern Horror Film (1992) wherein author Clover identifies a limited number of gendered roles available for women in slasher films, and which in turn have created stereotypes around gender and sexuality. While of course acknowledging these seminal texts which emerged out of the convergence of feminist and horror scholarship and using them as frameworks, the essays appearing in this issue extend and combat these arguments to complicate the relationship between gender and horror, consequently identifying unexpected ways that boundaries around gender, sexuality, race, and class can be broken down in the genre.
This special double issue of Offscreen, which will be followed by an additional single issue also focusing on gender within the horror genre, looks closely at the gender representations, confusions, and patterns within horror films. Subverting assumptions around gender roles believed to be assigned to women in both horror films and horror spectatorship, the collective authors in this double issue (and upcoming single issue) have identified places in which female characters and spectators alike have found empowerment within the genre. Furthermore, as well as specifically speaking to roles for women, the essays touch on the ways horror can be a tool to explore the fluidity of gender and sexuality.
The issue begins with those who are small in stature but large in fright potential: the sinister children seen in The Bad Seed (1956), The Innocents (1961), and Poltergeist (1982) discussed in Hans Staats' opening essay "Pictures of Anxiety: Girlhood and the Modern American Horror Film". Staats carefully contextualizes these children within the dialectic that has reappeared throughout history between children and the evil/supernatural, as well as within the specific time periods in which these films were released. To compliment Staats' essay is an artist page by Johanna Householder; her page beautifully amalgamates images of Patty McCormack, playing the murderous Rhoda Penmark in The Bad Seed, and images of herself dressed as Rhoda in a performance she did in collaboration with "The Clichettes," a performance ensemble based in Toronto.
The next three essays focus on women's interaction with horror as viewers, fans, students, and filmmakers. Maude Michaud's piece coins the term "Horror Grrrls" aligning female horror filmmakers with the Riot Grrrl movement, the underground feminist punk rock movement of the 90s; she finds female horror filmmakers to be, similarly, role models for young women who may one day also use horror as a place to play out their feminist convictions. Both Aalya Ahmad and Amy Jane Vosper's essays focus on the place of women in horror spectatorship. Ahmad's piece speaks of her feminist horror film class and shows the ways in which the reactions of her female students subverted assumptions around female spectatorship within horror. She uses seminal works by authors such as Brigid Cherry, Carol Clover and Linda Williams as jumping off points for this discussion. Similarly referencing works by Clover and Cherry and also speaking of female spectatorship within the horror genre, Vosper takes the route of situating her own empirical research within these theoretical frameworks, and demonstrates through her research that women can and do appreciate horror just as much as men. All three of these pieces carve out much needed spaces for female horror students, fans and filmmakers, providing refreshing interpretations of the horror genre.
The next couple of essays discuss very specific tropes within horror in relation to issues of gender. The fifth essay to appear in the issue is by Mark Hain and discusses film adaptations of the infamous and "unspeakable" stories of H.P. Lovecraft. Hain points to the ironic way in which these films have taken Lovecraft's xenophobic stories and turned them into critiques of "contemporary gender relations, sexual mores, and psychosexual angst". Hain's piece provides an open-minded lens through which we can enter the strange Lovecraftian world of "tentacles, tendrils" and "claws". James Newton's piece on "Nunsploitation" discusses a few films from the 1970's that use the setting of the convent to explore themes of "religious zealotry and sexual and social oppression".
Colin Arason's paper "'Demons to some, angels to others': Revealing the Hellbound Heart of Clive Barker's Hellraiser" is a queer reading of the film. Arason reads the protagonist's journey as a coming out story, which speaks to the alienation that can accompany coming out of the closet.
The next two essays discuss the terrifying and intriguing films of the New French Extremity genre. Elliot Burton's essay "Control of the Knife" provides a detailed reading of Alexandre Bustillo and Julien Maury's Inside (2007) and shows how, similar to other New French Extremity films, Inside opens up new possibilities for gender roles. The piece also acts as an exploration of "reproductive horror". The essay that follows by Alexandra West discusses Inside as well as High Tension (Alexandre Aja, 2003) and Martyrs (Pascal Laugier, 2008). Her piece provides an excellent context for the genre and shows how these films can be read as "subverting and perverting our notions of the slasher film".
The final piece in this Issue is centered on the Final Girls of Australia. In "The Final Girl Down Under: Ozploitation Variations on American Horror Archetypes" Ben Kooyman takes a look at four "Ozploitations" films: Patrick (Richard Franklin, 1978), Snapshot (Simon Wincer, 1979), Roadgames (Richard Franklin, 1981), and Fair Game
(Mario Andreacchio, 1986), and discusses the ways they compare to conventional American slasher films.
Covering a wide range of subjects and decades, the authors of this issue have taken what has largely been considered taboo and shown that horror and exploitation films have the ability to open up new and exciting possibilities for men, women …. and monsters.
(Molly Langill, guest ed.)