Volume 1, Issue 9 / November 1997
Halloween Special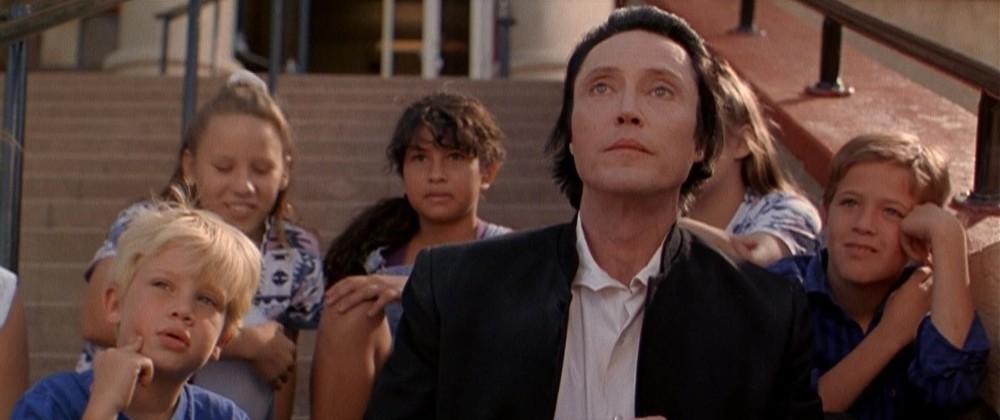 Offscreen celebrates the night when things go "bump" in the night, children dress up as their favorite ghouls, and adults hide behind their living room curtains: Halloween. For the special occasion Offscreen presents a special double-length issue with Halloween horror movie lists and a mixed bag of horror film reviews.
1) Killer Condom – 25-10-97
Germany has a rich tradition of serial killer films, going back to Fritz Lang's classic M (1931), but not much will prepare you for serial killer condoms!
2) The Prophecy (God's Army) – 25-10-97
Every now and then a horror film comes out that reaffirms one's tenuous faith in the Hollywood "major" Independent studios. The Prophecy is one such film.
3) Wes Craven's New Nightmare – 25-10-97
This is by far the best Freddie film since the original in 1984. Only a fresh comparison between them would decide which of the two is better.
4) The Secret Adventures of Tom Thumb – 25-10-97
« a quietly dark, sinister reworking of The Island of Dr. Moreau and various children's tales (Tom Thumb, Jack the Giant Killer)»
5) Freaked
Donato Totaro , – 25-10-97
Freaked is an offbeat, somewhat juvenile contemporary rehash of Island of Lost Souls (Erle C. Kenton, 1932) and Freaks (Tod Browning, 1932).
6) In the Mouth of Madness
Donato Totaro , – 25-10-97
Carpenter's In the Mouth of Madness, though not based on any specific work of H.P. Lovecraft, is one of the most Lovecraftian films ever made. It makes a nice companion piece to fellow horror-auteurist Wes Craven's New Nightmare as films that explor
7) Halloween Horror Movie Lists
Donato Totaro , – 25-10-97
French translation of Horror Film Movie list, originally written as part of a Halloween special.
8) The Untold Story: Bun Man
Donato Totaro , – 25-10-97
The Untold Story: Bun Man is a cracker of a serial killer film, Hong Kong style. Which means it is laced with shards of black humour and snippets of juvenile comedy (stuff in the cop station).