2001: Film Exhibition in Montreal: The Year in Review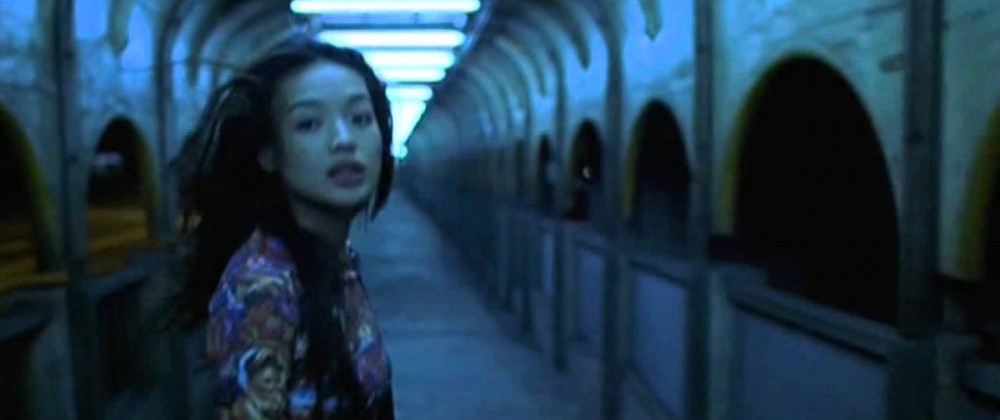 Many of us considered the year 2000 to be one of the worst on record for American film. The Village Voice poll of smart U.S. critics had no American films in its top-ten, whereas the highest placing on the similar Film Comment poll for an American film was #7 (for the vastly overrated Almost Famous). This year, though, post-911, even the better American film critics seem to have turned inward. As many as seven American films placed in the Voice 2001 top ten and six on Film Comment's. I have no problem with Mulholland Drive topping both of these polls, and winning the U.S. National Society of Film Critics' Best Film of the year award. In fact, it represents, arguably, David Lynch's finest work as a director. Also, Terry Zwigoff's Ghost World and ex-pat Brit, Christopher Nolan's (Cornell) Woolrichian, noir, Memento deserve the accolades they have been receiving. Even Wes Anderson's The Royal Tenebaums is genuinely funny, and a cut above the "low comedy" of his Hollywood contempories. However, "Film of the Year" and #3 on the Film Comment critics' poll, it surely doesn't warrant. But, what I really don't get is the widespread critical support for Todd Field's In the Bedroom-#7 Voice and #8 Film Comment. This film got noticed at the 2001 Sundance film festival, as did The Deep End (#52 on the Voice poll). Like Memento, another Sundance discovery, both films can be thought of as films noir, but unlike it, they are clearly made as Hollywood calling card films. Ostensibly serious works, with great actresses (Sissy Spacek and Tilda Swinton) in the leading roles, Bedroom and End are ultimately dominated by their "thriller" genre characteristics. Bedroom, in particular, fools us by appearing to be all about small town America, the family, and greiving, but ends up being just another right wing revenge fantasy, with art film pretentions and concomittant long length and slow pace. I am baffled by the overwhelming praise Bedroom has received from Montreal print media, English-language (all male) critics, who in the same week of release, universally trashed I Am Sam. Now, I'm not saying that this Hollywood-made, Sean Penn vehicle is a better-directed film than Bedroom, but it isn't any more "shameless" in its emotionalism than Todd Field is in his "shameless" (and probably successful) attempts at attracting the attention of the Hollywood studios. And, why do films which are optimistic have to necessarily be less worthy of praise than those which are perssimistic? What might be more disturbing here, though, is that I Am Sam, which features unusually gentle male characters, is (apparently) directed by a woman (Jessie Nelson), whereas, the very male Bedroom is a potentially misogynist work in its portrayal of an angry, revengeful mother. At least, The Deep End does not fall into this trap.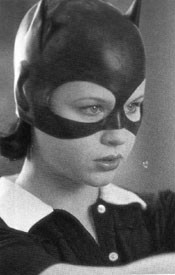 Well Deserving of the Accolades: Ghost World and Memento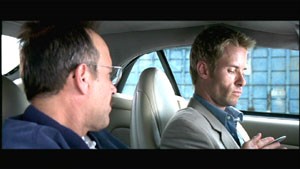 Invariably, American films which are being considered for Oscars often get released in Montreal in January or February following their year of consideration. But, I am adamant in thinking about the film year here as being the actual calendar year. So any ten-best list that I would compile for 2001 would have to include Terence Davies' House of Mirth (a US/UK co-production) which was overlooked by AMPAS, but not by North American critics. Gillian Anderson's performance as Edith Wharton's fallen heroine remains one of the two or three finest I saw throughout the year, and the use of Scottish locations to stand in for turn of the century (19th to 20th) New York was very effective. I avoid "Masterpiece Theatre" like the plague, so it is even more remarkable that I admire House of Mirth, which along with Scorsese's Age of Innocence (also based on a Wharton novel) and Jane Campion's Portrait of a Lady (from Henry James' source) show that literary adaptations of older "classics" can still be excitingly different. Joining this film as the best new releases in Montreal last year, would be Wong Kar Wai's In the Mood for Love (Hong Kong/France), Jafar Panahi's The Circle (Iran), both of which had premiered at the Festival of New Cinema/New Medias in October 2000, Guy Maddin's short, The Heart of the World (Canada), Juan Carlos Tabio's Lista de espera (Waiting List, Cuba), which had first been shown at Montreal's World Film Festival the previous year, Jean-Luc Godard's Éloge de l'amour (France/Switzerland) and Mulholland Drive (which, technically, is a France/U.S. Co-production).1
At this time last year, I talked about how ITMFL and The Circle were the first great films of the new millenium, and this statement stands. Wong gets the nod for making the sexiest and most hauntingly beautiful new work, while Panahi fashioned a brilliant, formally rigorous and excruciatingly astute political fable about the position women occupy in today's Iran. Basically, they are imprisoned, and any attempt they may make to escape this status, brings them back to where they started. The film maps a "circle" of entrapment. Guy Maddin's short was one of a number commissioned by the 2000 Toronto International Film festival to celebrate its first 25 years. Festival-goers complained at seeing some of these films over and over again; there was always one shown at the beginning of each festival screening. But, no-one, it seems, got tired of Maddin's featurette, which, like a trailer that tells all, deliriously mixes expressionism, impressionism, Soviet montage and silent melodrama. (And, it was one of the few really deserving Genie winners, with director Maddin making a hilarious acceptance speech.) Waiting List is the latest work from Cuba's finest filmmaker of the last twenty years. Tabio always manages to reflexively play with the medium of film, while entertaining his audience. Most remarkably, perhaps, he also manages to criticize the state of contemporary life in Cuba, while presenting a kind of natural socialism. Here, while people wait for the bus which never comes, they work together to beautify the decrepit bus station, and cook food, serve it and, generally have a good time in overcoming their frustrations.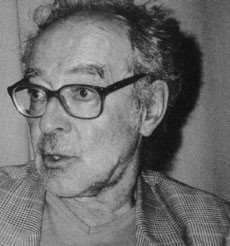 Jean-Luc Godard
Although he has never really gone away, Godard made a kind of comeback last year in having his latest film accepted in competition at Cannes. Éloge de l'amour may not be as experimental as much of his recent work, but in its two-half structure of 35mm black and white film, and digital colour, it brilliantly recalls the heyday of film noir (and the nouvelle vague) in its early passages of after-the-rain, Parisian street scenes, shot night for night which are set in extreme contrast with the saturated colour of the DV flashback. A reflexive meditiation on histoire (both "story" and "history" in French), Éloge is viewed in some quarters as being excessively anti-American. But, what is most remarkable to me about the film, apart from its incredible beauty, is the delicacy with which the director treats the theme of "love." Has he finally matured, perhaps? Like Godard, David Lynch could be accused of being behind the times in his representation of sexual relationships, but unlike the Swiss-born director, who had often revealed his understanding of the problems of men directing (moulding and manipulating) women subjects (as objects) through reflexive strategies, Lynch had not revealed a similar sophistication until Mulholland Drive. Naomi Watts, in the performance of the year, presents a number of acting "riffs," along the unfulfilled road to Hollywood stardom. The director cleverly affirms the power of cinema to engage audiences in character-whomever Watts is playing, we are pulling for her, and are afraid for her life-while subverting Hollywood narrative conventions. Miraculously, even mainstream audience members stay till the end, willing to go places where they haven't been before. I have chosen only seven films for my best "new releases" in Montreal, 2001, and if forced to pick ten, I would probably add Clara Law's The Goddess of 1967 (Australia), which shows that she's the most striking visual stylist of current women directors and Lou Ye's Suzhou River, an independently made Chinese film, with European (German, Dutch and Swedish) money, which, befitting its cosmopolitan production alludes to Hitchcock (Vertigo), Wong Kar-wai and Kieslowski (Red and Blue) amongst others. Both films were released in January, so to balance this selection with something from the latter part of 2001, I will be innovative and choose the Shirin Neshat exhibit at the Musée d'art contemporain de Montréal, which ran from September 29th until mid-January 2002. Ms Neshat, who was born in Iran (1957) but who has lived in the U.S. since 1974, was careful to note in her opening lecture that her work is not specifically political, and is certainly not anti-Islamic. But, the coincidence of timing meant that a more general audience was attracted to the exhibition, horrified by the events of 9-11, and, it is evident that, in her two-screen installations, the trilogy, "Turbulent" (1998), "Rapture" (1999), "Fervor" (2000), and "Soliloquy" (1999), she set up dialectical oppositions, including those of old and new, male and female, east and west, closed and open, encouraging the viewer to think about various oppressions women have to endure, as s/he shifts her/his gaze from one screen to the other.
The accolade "film theatre of the year" would have to go to the ExCentris, which has been the best place to view films in Montreal ever since it opened. It provides in-focus projection, good sound and very comfortable seats, and it also presents the most interesting line up of new releases, in large part due to Les Films Séville, who would get my vote for "film distributor of the year." Séville distribute The Circle, The Goddess of 1967 and ITMFL, as well as Mohsen Makhmalbaf's Kandahar (Iran), a very timely release, and some other films which have yet to be picked up by companies with distribution rights in the rest of North America, including Manoel De Oliveira's Je rentre à la maison (Portugal/France) and Jia Zhangke's Platform, which is the finest film that I've seen yet from the mainland Chinese "6th Generation" of directors. [2] The only problem with Seville Pictures is that they tend to be very lazy and/or sloppy with their home video releasing, and my only complaints about the ExCentris are that the slope of the floor in at least one of their theatres is not steep enough-it is sometimes difficult to read sub-titles-and, the video projection is not as high-tech as one would expect in a facility built by new technologies wunderkind, Daniel Langlois. Other local organisations worthy of praise on the theatrical front are, surpisingly, AMC whose "Pepsi-Forum"-what an unfortunate name-has turned out to be a far superior cinema complex to the Paramount (which I continue to hate with a passion for its eardrum-bursting sound and regularly out-of-focus and grainy projection) and the Cinémathèque Québécoise which continues to do the best job they possibly can in representing world film history to us, with diminishing resources. Worthy of mention in 2001 was the continuation of a complete retrospective of extant Hitchcock silents (from December 2000, until March 16), most often with piano accompaniment by Gabriel Thibaudeau (arguably the finest such musician in the world), an amazing three-day event featuring experimental filmmaker Stan Brakhage, co-sponsored by Hors Champ and the major retrospective of Kon Ichikawa's films mounted by the Ontario Cinematheque, which showed us that the Japanese director was a true master of widescreen composition.
On the festival front, we are still fortunate to have so many film festivals in Montreal, but, in all honesty, they aren't what they used to be. For me, FanTasia in July is the best of them because it is the only local film festival which is completely original in its programming, and, it is so much FUN. Unfortunately, I was out of town for the first half this year, but, I was back in time to see Miyakazi's Laputa: Castle in the Sky (1986), which has already become my favourite Japanese feature animated film with its beautifully drawn satellite location and strong ecological subject matter. Let's hope Disney releases this pioneering work before putting it on video. I was once again struck by the edgy work of Takashi Miike (a FanTasia discovery), whose Dead or Alive 2: Birds featured some unbelievably outrageous editing, from a rude play put on for schoolchildren to a gangland bloodbath, and the envelope-pushing familial sex and violence of Visitor Q, which I had seen in Puchon, Korea, at the PiFan festival of the "fantastic." I continue to be disappointed at how little notice is taken in North America of Korean films, but, thankfully, there is always an audience at FanTasia for them. This year, the highlight was J.S.A. (Joint Security Area) directed by Park Chan-wook, which was, for a short while, the most succesful Korean-made film of all time at the Korean box office. A political thriller, J.S.A. surprises by combining emotionally forceful performances with brilliant visual direction and political savvy, something Hollywood hasn't done since the early-1970s. There were few refreshing surprises at the World Film Festival this year, apart from terrific live performances outside Place des Arts and at the closing party on the mountain by the Cuban band, Los Van Van, a couple of really good Iranian films, and a reflexive comedy about a womanising filmmaker from Kazakhstan, The Road. I also admired Quebecoise, Catherine Martin's first feature, Mariages, which was shown in competition. But, the outstanding film for me was none other than Fritz Lang's Metropolis, shown to better effect, perhaps, than at any time since its Berlin premiere in 1927. I completely missed the New Cinema/New Media festival in October-I was watching Japanese silents in Sacile, Italy-which is why I've elected not to provide a 10-best list of films which were shown for the first time in Montreal, in 2001.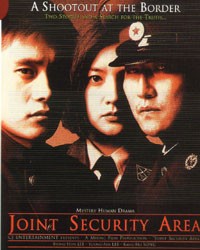 Based on what I've heard from others, though, I'm guessing that at least two of the films I missed would have had a good shot at being on the list (if I'd made one): Hou Hsiao-hsien's Millenium Mambo (Taiwan) and Béla Tarr's Werkmeister Harmonies (Hungary). I am hoping that one of our Quebec-based, imaginative, independent film distributors will pick these up…, Please? Following this festival, the seventh edition of Cinemania, in November, allowed us to notice that French films (from France, that is) are probably more varied and interesting than at any time since the 1970s. Earlier in the year, I was able to see some of the new African films at Vues d'Afrique, and, nothing there really caught my attention. However, the 6th annual Montreal Jewish Film Festival, in May, gave me the opportunity to see two remarkable works for the first time, Amos Gitai's Kippur (France/Israel, 2000), a fictional, anti-war film focusing on a medical rescue team at the Golan Heights in 1973, and the six hour, two-part documentary Fragments*Jerusalem (Israel, 1997). Director Ron Havillo took ten years to make this epic work which manages to provide an objective history of the holy city while giving us a subjective account of his own family. As J. Hoberman expressed in his year-end review of 2000 for the Village Voice (and placing the film #1), this "monumental home movie is at once a family photo album and a national pageant; exploring his native city, the Israeli filmmaker is both flaneur and time traveler. The streets of Jerusalem's old city are saturated with remembrance and, as current events have made amply clear, one needn't strain to make these phantoms contemporary." [3]
Indeed, the region of the world known here as the "Middle East," but which would be more appropriately named "West Asia," has produced a number of courageous and insightful documentary and fictional film and video works of late, and we can look forward to seeing more in the future. I was most encouraged to learn that Khandahar, which was an Italian co-production, was near the top of the Italian box office after its first week of release. (It eventually grossed US$3 million in Italy!) Such widespread interest in an Iranian film (with an Afghan subject) is unprecedented, and we can only hope that people continue to pay attention to art works which cast a critical eye over this troubled region. Of course, world events are always more important than cinematic ones, and we must hope that better things are in store for us than the events of the last six months.
Notes
1. Mulholland Drive, which had been rejected as a TV pilot in the U.S., would probably have never shown up on the big screen without French financial support. Neither the Village Voice nor Film Comment recognize the degree of European support given to many of the "American" films they are championing this year. Ghost World, #3 and #4 on the Voice and FC lists, respectively, had German and British involvement, while on Gosford Park, (#17 on both lists) Robert Altman, director and two or three actors were the lone U.S. figures working on an otherwise all-British production.
2. Both Voice and FC critics' polls placed de Oliveira's film at the top of their "Best Undistributed/Unreleased Films" poll. The Voice list stretched its category back to 1996, here, and so Platform also placed highly, #3. As a general rule French-language films are relased in Quebec before the rest of the continent, and no less than four of the FC top ten fit this category, In Praise of Love (Godard's latest, see above), Laurent Cantet's Time Out (just relased at ExCentris as L'emploi du temps), Michael Haneke's La Pianiste (The Piano Teacher, France/Austria), which opened at the ExCentris in October, and Eric Rohmer's The Lady and the Duke , which will be opening, at the same theatre, shortly.
3. December 26, 2000: (Village Voice)