Transcultural Screenwriting. Telling Stories for a Global World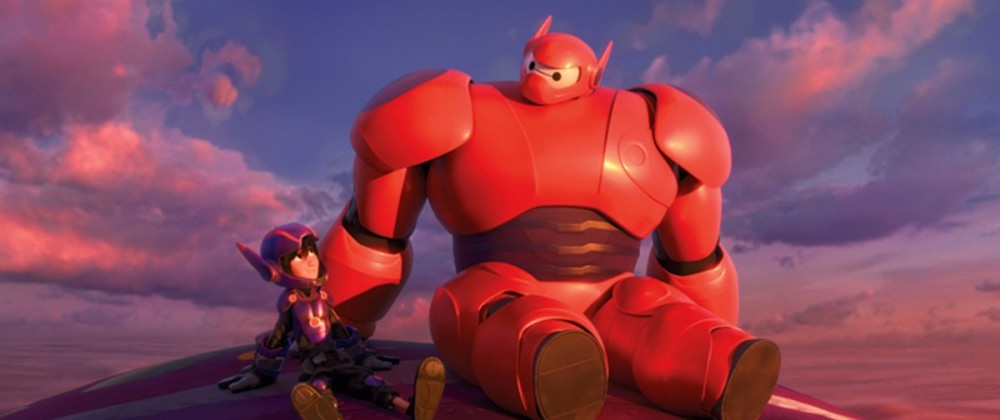 Transcultural Screenwriting. Telling Stories for a Global World
CARMEN SOFIA BRENES, PATRICK CATTRYSSE and MARGARET McVEIGH (eds.)
Cambridge, Cambridge Scholars Publishing
pp. vi + 193
What does the increasing phenomenon of globalisation mean for screenwriting praxis? Fifteen years ago Ken Dancyger tackled the issue in Global Scriptwriting (2001) and laid the groundwork for ongoing research in the area. The idea of a screenwriter's identity and national voice and how that might be understood, analysed and practically addressed and utilised for emotional impact in storytelling across borders is examined in an exciting collection of essays developed through the Screenwriting Research Network, an organisation of students, scholars, writers and practice-based researchers. How international co-productions evolve from the perspective of the screenwriter and the values that are transmitted through global storytelling is the focus here with a particular emphasis on case studies to illustrate both the challenges and the advantages of collaboration in different production modes and the issues arising for screenwriters in particular their working conditions which are far from standardized. Transnationalism is recognised throughout academia and in particular in the realm of film studies with a dedicated journal published by Intellect. The implications for both writing and studying screenplays posed by this collection are immense.
This interdisciplinary book draws on writing from three continents, the material is divided into three parts (or acts) and the subjects are discussed in three chapters, suggesting that someone has been paying attention to traditional dramatic structure —not to mention The Rule of Three. It creates some specific parameters to understand the book's construction, carefully defining how transcultural is different to 'transnational', a screen studies term that creates different implications and expectations.
The editors provide the first three essays which set the tone for what follows. Cattrysse proposes the notion of 'cultural dimensions' (a term from the study of intercultural communications) as a tool for screenwriters working on transcultural projects as well as for analysis of intercultural projects. He asks the big questions —how one defines culture (a set of learned values) and by extension how 'cultural dimensions' might be an extension of that— "specific bi-polar scales of learned value orientations" (10). Applied to a collaborative production context he invokes universalism vs. particularism, individualism vs. collectivism and G-type vs. U-type cultures as schema to open up future research. They could then be utilised to standardise professional procedures across cultures.
Brenes addresses the applicability of Aristotle's concept of what we might call dramatic logic or internal coherence (an analogy of human action and plot) as it specifically relates to the notion of habitus, defined here as "the habitual dispositions of the subject that performs it" (28). She posits a distinction between innate values which are universal and learned values which are particular or local. The author does a comparative analysis between The Searchers (Ford , 1956) and Ida (Pawlikowski, 2013) to illustrate how this might be understood, invoking the world of the story and the reader's positioning in the text via trends of sociability finding in both films the use of pietas to communicate aspects of the protagonists' transformation.
The third essay in this part both complicates and opens up definitions by referring to the 'transnational' in an overview of potential problems in international co-productions which are constructed to address global audiences. Author Margaret McVeigh suggests that the key narrative elements in studying such productions' transcultural expressions are story, theme, character, genre and setting. This (surprisingly) is the only essay in the collection which refers to the aforementioned Global Scriptwriting, the Ur-text in this area of research which functions both as screenwriting manual and a textual analysis of screenplays. The author reminds us of Dancyger's admonition that global co-productions should focus on the universal and discusses the issues arising in what used to be called 'Europuddings' – films made by a number of production companies in different European countries in order to take advantage of tax breaks, the conditions of which determined the language, star power and locations for films, often resulting in bland outcomes which pleased nobody. She proceeds to compare and contrast two Australian-Asian film projects to demonstrate the pitfalls involved in trying to be all things to all funders despite the efforts of screenwriters from different countries making every effort to educate themselves in other countries' cultures. Language issues and a culture clash proved to be a major issue for one production; another, 33 Postcards (Chan, 2011), was made by a writer/director with a foot in two cultures and its cultural specificity was used in the marketing campaign to sell it on the one hand as a star vehicle for Guy Pearce in China and, on the other, as a cultural odyssey to Australian audiences. As a significant co-production between Australia and China it represented a triumph with regard to heeding cultural sensitivities in both markets. The pedagogic value of transcultural collaboration, the enhancing of 'global competencies' and matters arising from attempts at mutual understanding are the principal features that need to be dealt with for a successful co-production whose well-handled efforts to create 'representative character types' could achieve emotional impact.
Part Two consists of case studies which stretch from post-WW2 films to up-to-date productions like Big Hero 6 (Hall, Williams, 2014). A textual analysis of Kelly Reichardt's Wendy and Lucy (2008) reveals its family connections with the tenets of Italian neo-realism, a movement which the author finds has particular relevance to the post 9/11 context and American society in the wake of the financial crisis. Through a transposition of character, genre and narrative drive a kind of cultural transfer has occurred which has been identified elsewhere as 'Neo-Neorealism' and is purveyed primarily by American women filmmakers in the indie market. The authors quote J.K.A. Smith who describes the plot of the film as "a narrative of ruin" (73). The translation of this narrative across cultures and decades resonates as a screenwriting tool of universal suffering.
How the classic American gangster film is used for a German TV series about Russian mafia activities in contemporary Berlin is examined in another study of cultural transfer which also describes the differences in reception for such content in an arthouse cinema context and a weekly TV drama. The essay about Im Angesicht des Verbrechens (In the Face of Crime) is "about the recreation of the American gangster film genre on a serial television screen through transcultural and generic screenwriting using the example of the German serial" (87). It analyses how genre, medium, narrative and culture are interrelated and how they differ depending on where they are produced; and the 'in-between-ness' of genres operating within dichotomies confronted by the screenwriters. The fact that the series garnered very poor ratings is mentioned and is partly attributed to the local audience's lack of familiarity with the horizontal storylining format for episodic narratives likened to that deployed in single-authored The Sopranos (Chase, 1999-2007). This raises questions about style and content for mass consumption but also the meta-question about hybrid productions and the issue of identity – good, evil, Russian, German, Jewish and so forth, as the story raises them in this transgeneric production located in a metropolis. The author concludes that this prototypical American genre is successfully interpreted: "Instead of the fictional American dream of economic power, In the Face of Crime symbolises the 'Berlin dream' of pluralism, of identities and transculturality by surpassing media, genre, narrative and cultural borders" (104).
The idea of the screenwriter as author is now widely promulgated but the locating of the voice within the narrative and its identity within a transcultural film is discussed with reference to the animated feature Big Hero 6 from Pixar which was intended as a transnational film and set in a hybrid city made up of familiar elements from both San Francisco and Tokyo. The author argues that the screenwriter's voice (with all the values that this might imply) retains its American identity here in terms of the choices made at scripting stage and asks in what conditions a truly transcultural film can be made in the global market as it now exists. If one presumes that voice is a film's cohering aesthetic then elements of cinematic craft also contribute to its broader identity even within the superhero genre which is inflected with core American values. What this essay does not address is precisely the dissatisfaction posed by a cultural blend which is neither one thing nor another but depends on audience recognition of national inflection. In an era dogged by identity politics this film made for a peculiarly unsatisfying viewing experience for this adult at least – perhaps an educative and politically correct step too far in terms of audience and reception. The question of how a film can be truly transcultural is immensely problematized by the necessity of multiple cultural voices with potentially conflicting values despite the universal situation being depicted.
Part Three of the volume focuses on transcultural working conditions, describing a helpful set of methodologies for practitioners. The Jungle Pilots case study concerns a Brazilian TV drama set in the Amazon which utilised the services of Los Angeles-based Barry Schkolnick as script consultant. His participation proved essential to its success because his credibility legitimized the process of creating a production in an industry famed for its telenovelas. The testimony of screenwriter Rafael Lael takes us through different drafts to indicate the significance of research and compromise required and how the components of a procedural drama were re-shaped to make a more dramatically plausible (and marketable) series. Transcultural aspects such as more intense action sequences were increased or enhanced to move the story along. This is an exemplary piece of reflective writing which again calls up Dancyger's reminder that the story gurus who teach basic tenets of dramatic structure across the globe are having a major effect on localized production.
Shuchi Kothari's essay about her attempt to make a transcultural animated feature (Making Murphy) utilising five separate national animating styles is an intriguing account of the challenges encountered in a global filmmaking journey. The author's own immersive journey reflects her film story – a transformative narrative of a young girl negotiating her identity. As she travels from country to country carrying out research, seeking advice and funding, she finds that the storytelling traditions, the different visual references and varying national traits would have an impact on this tale of gender and identity with its 'non-translatable' elements which would hinder maximum box office. How she reaches her conclusion – that a co-production involving a maximum of two countries is optimum – makes for fascinating reading in a story of decisions, detours and discoveries.
An essay about the difficulties encountered when creating – in fact re-scripting – a Peruvian drama for the visually impaired across cultures brings up the problem of 'untranslatable' cultural references, differences and emphases. As the author explains, the origins – ethnic, cultural, personal— of the individual carrying out the translation invariably come into play. She outlines the strategies devised to combat the elisions, misunderstandings and objective issues arising from such a cross-border project. Her definition of audiovisual translation studies forms the basis of a chapter which confronts the limits of the visual image, time gaps between dialogue, interpretation itself and how it all relates to adaptation studies, in particular, the notion of fidelity. Even within the correction group assembled to refine the final draft, despite a common language (Spanish) their terminology differed. She quotes Matamala and Rami (2009) who declare, "not all cultures interpret the visual content in the same way" (177).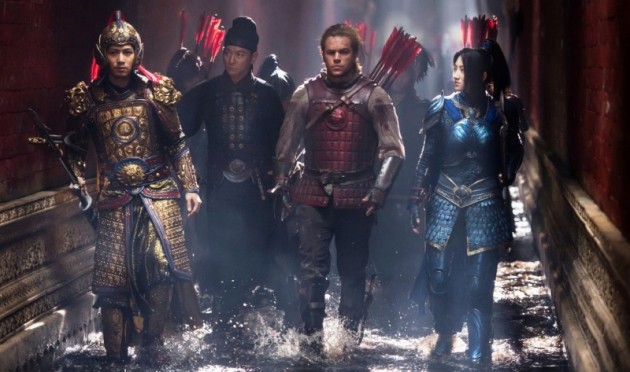 The Great Wall
This interdisciplinary work showcases just some of the intriguing areas of scholarship being pursued in the now-established field of screenplay research, a choice that elicited derision when I commenced my own work in the area fifteen years ago. It offers a lively vista for prospects of future writing and raises as many questions as it answers. The negatives of globalisation and its discontents and effects form a spectral threat for a follow-up publication in which cultural imperialism and (self-)censorship such as that being carried out by American companies dependent on distributing films in China and the rest of Asia must invariably be tackled. Presenter Jimmy Kimmel alluded to the issue when he jokingly referred to Matt Damon's 'Chinese ponytail movie' at this year's Academy Award telecast. We might not have seen that particular film (The Great Wall, Yimou) but many people will have watched Suicide Squad (Ayer, 2016), whose dearth of dialogue (and more besides) was allegedly due to the market forces of Asian exhibition. This was to the detriment of the narrative which suffered enormously even in the confines of the comic book mega-genre.
The pressures placed on screenwriters by distribution arrangements in different language territories must take precedence over creativity by virtue of the significance of income streams. We are already seeing the implications for screenwriters —political, social, cultural and aesthetic— as their work is altered, 'toned down' and censored for other markets. Another volume examining the variety of ideological and linguistic limits placed on filmmakers whose work will inevitably be dictated by a variety of such pressures, and the accompanying cultural effects, will be invaluable for students and writers alike in this newly globalised world where so much is being lost in translation.
Feature photo from Big Hero 6