The Cosmopolitan Perspective, the Rebellious Impulse: The Activist, Belle, Dear White People, Omar, Selma and Proposals for the Future (Part 2)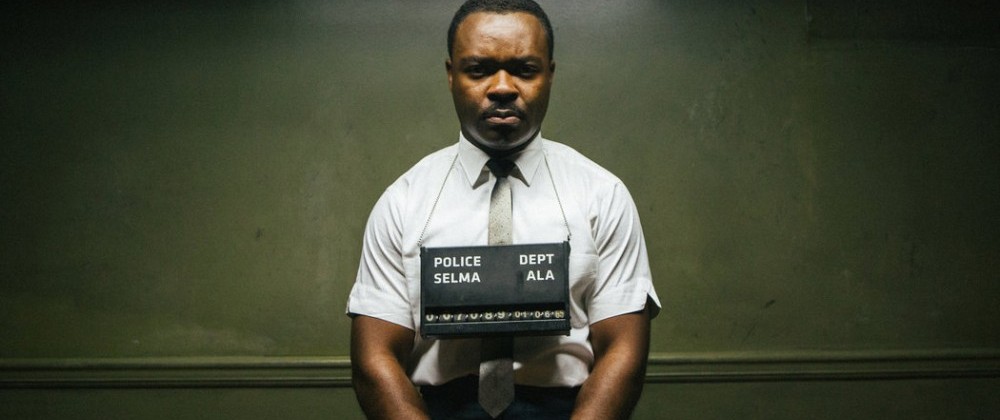 Films tell similar—and very different—stories of human existence, past, present, and future, imagined and true: and the ones I am considering now are The Activist, As I Lay Dying, Before Midnight, Belle, Best Man Down, Black Sea, Blackbird, The Book of Negroes, Boyhood, Confusion of Genders, Dear White People, Edge of Tomorrow, 52 Tuesdays, Frankie & Alice, Gandhi, God Loves Uganda, Half of a Yellow Sun, Hannah Arendt, Hemingway & Gellhorn, The Hollow Crown, The Homesman, Horns, The Hundred-Foot Journey, The Imitation Game, The Interview, Kill the Messenger, Leviathan, Lord of the Flies, Love Is Strange, The Loving Story, The Misfits, A Most Wanted Man, Nebraska, The Normal Heart, Omar, The Others, Out of the Furnace, Peeples, A Place in the Sun, Selma, The Signal, Sophie's Choice, The Southerner, Steel Magnolias, Tess, That Awkward Moment, The Two Faces of January, Whiplash, Winter in the Blood, and Winter Sleep.
The Activist – Official power, national and local, versus Native American insurgency is depicted in Cyril Morin's film The Activist (2014), a film exploring the American Indian Movement (AIM), and the Federal Bureau of Investigation/Indian standoff at the Pine Ridge reservation in 1973—the conflict began with the attempt to impeach a tribal president accused of corruption but also involved reference to the American government's failure to honor treaties. AIM occupied the town of Wounded Knee in South Dakota, the same place where a famous massacre occurred in 1890. The film's tone is not stable, veering from the naturalistic to the theatrical, sometimes in the same scene, as the camera moves from one face to another. Two men—a Native man (Bud Ward, played by Michael Spears) and his white brother-in-law, an esteemed lawyer (Marvin Brown, played by Chadwick Brown)—are arrested, detained, and secretly surveilled. The usual Nixonian machinations do not address honestly the Indian complaints but, rather, try to determine the course of current events. The police and intelligence agencies are tools of corrupt power. (One more opportunity to recall the history of the police: as keepers of the peace but also protectors and punishers—in ancient Rome; with subsequent modern police services beginning in nineteenth-century Britain, but having—in various countries—correspondence with politics, with ties to the established power structure and acceptance of the social stratification of place and time.) The scenario of The Activist, then, is an evolving nightmare with inspiring moments of possibility (moral collaboration and understanding, the hope for justice). Radio and television reports interspersed with the drama provide some of the facts—conflict between FBI agents and Native activists; and disrupted negotiations between the different sides. One of the local policeman, a former soldier (Frank, played by Rod Rogge), identifies with country and military, while the arrested lawyer identifies with love, culture, justice, and protest. The brutal policeman's masculinity does battle with the pride of the activist lawyer's angry Native comrade. The Activist is a story with absurd and tragic aspects, like Native American history. A policeman whose wife is dying (Henry, played by Circus Szalewski), has a conscience deepened by grief and observation. What will it take to transform the conscience of others?
As I Lay Dying – The inner life is something that only the individual knows: only an individual—a child, a woman, a man; an artist or intellectual—can give a description, or testament, of the full dimension of an inner life of thought and feeling. Why is that important? The inner life is what sustains each of us. The inner life is ground for the imagination that creates and recreates the world—or destroys it. The Mississippi writer William Faulkner was thought to make a persuasive portrait of consciousness in his fiction, and his invented stories and imagined lives were perceived to reflect truth. A mother is dying and her family prepares to bury her, with contentions among them, in James Franco's 2013 film of William Faulkner's novel As I Lay Dying (1930), featuring a talented cast, including Beth Grant as the mother Addie, Tim Blake Nelson as her pragmatic husband Anse, and Jim Parrack as Cash, the son who builds her coffin as she breathes (Parrack has a wonderful purity about him). There are not that many views of poor, rural life in contemporary American film; and James Franco's interpretation of the Faulkner novel allows for that—and revelation of love and conflict and foolishness and grief in one family. (The film is mostly impressive; but in one scene you can see briefly the boom mike at the top of the frame.) When the film premiered at the Cannes film festival, The Hollywood Reporter's reviewer Todd McCarthy wrote, "Franco, with co-scripter Matt Rager, has wrestled to the ground the author's fragmented, multi-voiced tale of the ordeal an impoverished Mississippi family endures to bury its matriarch and emerged with something many have tried but few have delivered, a worthy screen adaptation of Faulkner" (May 20, 2013). The dying mother and her family hope for the dignity of preparation and a decent burial, but circumstance and poverty make that hope tragic and absurd. And the son who builds her coffin loses a part of himself, a sacrifice of flesh at a time of grief. James Franco himself takes the role of barn burner Darl, who has a pretty but ignorant sister, Dewey Dell (Ahna O'Reilly), whom Darl loves and feels possessive of, and she falls in love with a boy, gets pregnant, and in attempting to deal with that opens herself to more trouble. Even here something of the free spirit is exuded by James Franco, whose performances in True Story and Wild Horses were more complicated: in Rupert Goold's True Story (2015), a story of ambition, shame, and murder, Franco plays a man, Christian, accused of killing his family, and he suggests melancholy, charm, slyness, and doubt; and in Robert Duvall's Wild Horses (2015) Franco is the son, Ben, trying to get the truth out of his father, a rough-talking Texas patriarch, Scott Briggs (Duvall) who has had trouble coming to terms with the people around him and changing times. The father fails his own ideas of love and strength, in a story without false profundities.
Before Midnight – A couple, now entering middle age, consider their temperamental differences, the state of romance in their relationship, and prospects in life, work, and love for the future in Richard Linklater's motion picture Before Midnight (2013). The couple are played by Ethan Hawke and Julie Delpy. They are idealistic people, intelligent and critical but hopeful. We first met this couple in Before Sunrise (1995) and Before Sunset (2004), which, with Before Midnight, form a trilogy about time, place, and human existence—consciousness, conversation, friendship, love, sex, and expectations achieved and defeated: Jesse and Celine. Their freedom—and their confinement—is that of self-awareness. They argue about how they argue. The films feel like life. In Before Sunrise, the American Jesse and French Celine meet on a train and walk through Vienna, talking most of the while, and before they part they agree to meet again; and in Before Sunset it is nine years later and they meet again in Paris, their first meeting since Vienna, and again they talk and talk, connecting with each other, though each is involved with other people. In Before Midnight, Jesse and Celine are married to each other, visiting Greece, and the film is about accepting who and where you are, giving up a dream for reality. No matter what one's hopes, ordinary human nature disappoints—our hopes soar but our behavior brings them down to earth.
Belle – A gorgeous film about a mulatto girl who grows up on a grand English estate, the niece of a powerful judge who gets a legal case involving slaves drowned for an insurance payment, _ Belle_ (2013) was written by Misan Sagay and directed by Amma Asante; and it stars Gugu Mbatha-Raw as Dido Belle. This is an English heritage film: a story of family, history, law, and love—the integration and reclamation of history. In the film, we see Belle's introduction to the estate, and her growth: Belle learns the limits of her life when she gets to be the age when she might marry but finds there are a paucity of men considered appropriate (and yet an idealistic law clerk with liberal politics and an aristocrat without money of his own are attracted to her); and Belle discovers the important legal case involving slaves murdered for an insurance claim. The film documents her growing consciousness. There is a painting featuring Dido Belle and her cousin Elizabeth—in history, and in the film Belle; and the director Amma Asante referred the original painting when speaking with the online site IndieWire: "When you see the real painting, which is at Scone Palace where Lord Mansfield was born, there's more depth, you can see right to the back of the painting. And I got so much from it. The way Elizabeth is touching Dido, the way Dido is pointing at herself and looking straight at the painting, I wanted that to be her landing place, where she ends up. Once she's combined this idea of being half daughter of slave, half daughter of aristocrat, half black, half white, all these seemingly contradictory terms, she has to combine and accept, and say 'I'm ok with who I am. I'm bloody different from everyone I know, but I'm ok with that'" (May 1, 2014).
Best Man Down – A good-hearted but drunken fat friend dies at a wedding party, and his buddy, the groom, is responsible for arranging his funeral and burial in Best Man Down (2014), a film directed by Ted Koland—and originally called Lumpy when it first appeared at film festivals in 2012. Justin Long is very good as the grieving groom Scott and Jess Weixler is his bride Kristin, with the large friend Lumpy played memorably by Tyler Labine, in this unique story, with diverse characters and locations. The young actress—Addison Timlin—who plays a friend of the dead man, the girl Ramsey, is very good (Addison Timlin was in The Awkward Moment as well, as a somewhat jaded lover): and, Ramsey (Timlin), smart, tough and vulnerable, saw a side of Lumpy, generous and serious, that not everyone saw—Lumpy helped Ramsey in ways she needed to be helped, including making a way for her to go to college. The film is an adventure story, a road movie, in which one friend goes looking for the details of the life of another friend, as part of the funeral and grieving process. It is not always an easy or smooth ride, but it feels genuine; and it made me laugh.
Black Sea – Director Kevin Macdonald's taut film Black Sea (2014) gives us a modern day treasure hunt of marginal men who want a last chance at redemption and wealth, starring Jude Law as a tough but fair and compassionate leader of men. Jude Law began his career as a young man known for the most striking good looks as well as artistic risk-taking; and his performances can be seen in many films, including Law as Oscar Wilde's seducer and betrayer Lord Alfred Douglas in Wilde and as a perfect genetic specimen in the exacting society of Gattaca, and in The Wisdom of Crocodiles, Existenz, The Talented Mr. Ripley, and in Enemy at the Gates as a Russian sharpshooter, and as a smooth robot lover in A.I.: Artificial Intelligence, and in Road to Perdition Law was a grungy hired killer who enjoyed his work, and memorable in Cold Mountain, I Love Huckabees, Alfie, Closer, Sky Captain, Sherlock Holmes, Anna Karenina, Side Effects, and The Grand Budapest Hotel. In Black Sea Jude Law is a man who is alienated from his family and out of work, until he gets the new assignment: Captain Robinson, a beefy bloke who inspires confidence in the other men hired for the task—some respectable, some rogue; and Robinson is able to lead the expedition that could make them all rich, eliminating many of their problems. The film's attraction rests on the dynamic situation—confinement on a submarine and the search for treasure to ameliorate the life woes of the searchers—and on the flinty characters and its the lead actors (Scott McNairy, Ben Mendelsohn, Bobby Schofield, Grigoriy Dobrygin), although that situation does not seem original. The darkness of the film gives it gravity. The casual brutality of some of the men is shocking, suggesting much about their lives. "Robinson's democratic approach, however, stokes discord amid a collective already fractiously divided along cultural lines, with the boat's Russian and British crew members (the latter faction joined by wild-card Australian diver Fraser, played by a very ripe Ben Mendelsohn) conspiring viciously against each other," observed Variety's reviewer Guy Lodge, who found the film's characters clenched, and the film script's tone stern, but the plotting full of diverting fancies (December 5, 2014).
Blackbird – What do you know of human existence, its history, nature, diversity, and possibilities? What can you do to increase the beauty, compassion, dignity, honesty, intelligence, fellowship and love in your life? The central character of Blackbird is Randy (Julian Walker), an intelligent, talented, and very, very sweet young man, a theater student, one trying to be true to the lessons of Christ and expectations of purity as taught by his Mississippi family, church, and school. What has Randy been taught that is true and useful, what false and destructive? The challenge for each one of us is ask the true rather than the false questions, and to resist the negative limits on him or her imposed by others. Randy and friends Efrem (Gary LeRoi Gray) and Crystal (Nikki Jane) are an attractive bunch, clean and neat in their Christian school uniforms, but, while Randy does not use profane language his friends make up for that, with excess. Randy is coming of age but resisting coming to terms with his attraction to other males. Blackbird is a film directed by Patrik-Ian Polk, who wrote the script with Rikki Blair, based on a novel by Larry Duplechan. It is a relief that Randy has not been introduced to homosexuality through molestation by a much older boy or man, a fact for too many young boys, despite the rah-rah propaganda of gay activists who insist that one is born gay and homosexuality is nothing but a source of joy and pride: often, a molested boy tries to assert his damaged identity and claim the experience, attempting to turn the wound into a weapon, a tool of erotic liberation. In Blackbird, Randy is attracted to a male friend and student theater colleague who has a girlfriend, the liberal sportsman Todd (Torrey Laamar); and Randy eventually joins an independent film project through which Randy meets an affectionate, somewhat bohemian white male who likes Randy, Marshall (Kevin Allessee). Opposites attract. (Are they opposites, simply because the hue of skin is different? No—Randy is very religious and Marshall is not, but they share art.) The film balances contrasts—between mainstream and alternative sensibilities, and between optimism and pessimism, and optimism and tragedy: the film shows those contrasts touching, being affected by each other. The references to Shakespeare and filmmaker John Cassavetes are a pleasant surprise (often the world of blacks seems too isolated). The Hattiesburg, Mississippi, locations in the film are lovely, and the dialogue sometimes more intelligent than expected, with little shocks of rude reality that are necessary—as the sentimentality in the film is rich and nearly overwhelming, to the point that the film has an expressionistic aspect. (Some of the staging is awkward: particularly a series of scenes in Marshall's car featuring a song, hugging, and the beginning of sex in front of Randy's family home.) "Despite its sense of mission, the film suffers from soapy excesses and narrative disjunctures," wrote The New York Times reviewer Andy Webster (April 26, 2015). One can guess the filmmakers' sense of pressure to be articulate, inclusive, and stirring when presenting characters and stories that rarely get much public attention. Critic Frank Scheck in the May 6, 2015 Hollywood Reporter noted that with its topic of sexual orientation and such "plot elements as sexually transmitted disease, an unwanted pregnancy, and the effort of a local priest to exorcise Randy's homosexuality, the film is a stylistic and narrative muddle." The film does suggest various questions: Is it possible to increase one's capacity for love beyond expectations and boundaries? What kind of community or society best cultivates human potential? What kind of work is ethical? What is your legacy to be? The film advises—through its characters, in dialogue and action—that one has to make one's own choices, based on desire, thought, and kindness.
The Book of Negroes – Canadian writer Lawrence Hill's 2007 novel The Book of Negroes_—published in the United States as Someone Knows My Name —features an admirable heroine, and is the source of a rather remarkable multi-part motion picture _The Book of Negroes, written by Lawrence Hill and Clement Virgo, and directed by Clement Virgo, starring Aunjanue Ellis as Aminata Diallo, whose skills give her a certain independence and respect in the most humbling of circumstances. Aminata is a girl abducted in Africa, and brought to America, enslaved. Her knowledge of midwifery and reading help her. The film gives flesh to a part of history that remains more legend than knowledge, and it is especially valuable to see its depiction of the abolitionist movement. An international co-production led by Conquering Lion Pictures, the episodic work The Book of Negroes features Cuba Gooding Jr., Louis Gossett Jr., Ben Chaplin, and Lyriq Bent among its large cast; and it was presented on television in several segments. The Washington Post drew attention to the heroic lead character in the depicted fiction, finding the project admirable but imperfect: "Although the script (by Hill and series director Clement Virgo) opens with a poetic, almost liquid quality to its story and words, The Book of Negroes quickly suffers in the second night, when it starts racing along the timeline with clumsy dialogue that exists mainly to push along the plot" wrote reviewer Hank Stuever in the Post (February 15, 2015). The regret is that we do not have more historical work such as this: filmmakers would have more practice handling the subject, and the audience would benefit in accrued knowledge.
Boyhood – In Richard Linklater's Boyhood (2014) the depiction of a boy's youth is shown in short but actual stages, the chapters much more seamless than one would imagine—what appears to be an ordinary boy becomes a believably sensitive young man, no doubt influenced by parental divorce, and his mother's instruction and discipline, and his father's honesty and indulgence and creativity. The film was shot over a twelve-year period, so the physical transformation we see is true, making this a singular achievement in cinema. Some of the locations—natural and constructed—are unique and beautiful. Ellar Coltrane plays the boy Mason, with Lorelei Linklater as his sister Samantha, and Ethan Hawke as their father and Patricia Arquette as their mother. The parents' separation and divorce seem easily understandable—the father appears idealistic and fun-loving but immature, and the mother responsible but dreary; and one of the pleasures of the film is seeing how the parents as well as the children bloom: everyone is more than you thought at first, but the observer is seeing human depth and transformation, not magic.
Confusion of Genders – Pascal Greggory has a cool demeanor—intelligent, sophisticated, sexual, tough, wary; and in the French sex comedy Confusion of Genders, directed by Ilan Duran Cohen, Pascal Greggory plays a man and lawyer, Alain, whose personal choices defy the expectations of discipline, morality, and even passion: the bisexual Alain is entangled with a woman colleague, Laurence (Nathalie Richard), who becomes pregnant by him, while Alain is infatuated with a convicted male client Marc (Vincent Martinez). I found the film funny and intriguing, relishing the opportunity to consider the possibilities. Bisexuality is a capacity for love and desire that inspires doubt and insecurity in others: it requires greater consciousness than heterosexuality or homosexuality and yet it is perceived as personal confusion—one cannot and does not attempt to make love with, or even speak to, a man as one does a woman: each person must be treated as unique or else bad sex and other disasters ensue. What is good about bisexuality? It increases the possibilities for love and sex. (Marjorie Garber's 1995 book from Simon & Schuster, Vice Versa: Bisexuality and the Eroticism of Everyday Life is a valuable reference work, as may be A History of Bisexuality by Steven Angelides, from the University of Chicago Press, 2001.) The film Confusion of Genders accepts the accusation of confusion and pushes that to the limits: Alain brings messages to and from his convict client, Marc (Vincent Martinez), to that man's hairdresser girlfriend Babette (the straight male client having agreed to have sex with Alain as reward for his help), but Alain becomes attracted to Marc's girlfriend; meanwhile, Alain's pregnant woman colleague has a sexy younger brother, Christophe (Cyrille Thouvenin), in love with Alain. The eccentricity of French personality and the comprehension of French conversation make such a work as Confusion of Genders a test for the pragmatic American mind. A riot is made of sexual convention. Courage is required to affirm such complexity—and chaos—in a world of conformity. What is bad about bisexuality? It increases the possibilities for love and sex. In its all-encompassing acceptance of gender and sexuality, the film is pansexual.
Dear White People –Dear White People is both a serious film about confronting lasting racism, and a comedy about that and youthful conflict involving ambition, family, and sex. The story is set in a college, where the students argue over the future of an African-American dormitory and the questionable themes of campus parties—perspectives, principles, prospects. Justin Simien's film Dear White People (2014) looks good—its compositions are well-framed, full, filled with persuasive details and lively, thoughtful, attractive people: Tessa Thompson as Samantha, Brandon Bell as Troy, Teyonah Parris as Colandrea, Tyler James Williams as Lionel, Justin Dobies as Gabe, and Kyle Gallner as Kurt. The lead actress—Tessa Thompson—is especially appealing. From this cinematic compression of time and expression, explored from various perspectives and angles, echoing aspects of the past (civil rights, black arts activism) and the present (media culture), emerges a distinct talent: director Justin Simien. In Dear White People, former lovers talk, argue, compete—an activist girl, Samantha (Thompson), who is also a disc jockey, and a fraternity house boy and campus leader, Troy (Bell), with comedy goals and a pushy father (Dennis Haysbert). A lone gay black writer, Lionel (Tyler James Williams), is harassed and tries to find a place for himself. Lionel (Williams) tells a group of inquisitive black students that he likes the band Mumford & Sons and the filmmaker Robert Altman—I was glad to hear that, but I wonder why and what Lionel thinks he gets from those artists (more than a fleeting mention, that clarification would say something about the artists and also about the working of Lionel's mind). I wonder, too, if Lionel knows the work of Alain Locke, Richmond Barthé, Countee Cullen, Bayard Rustin, Alvin Ailey, Little Richard, Andy Bey, Samuel Delany, Glenn Ligon, Randall Kenan, John Keene, and Kehinde Wiley. Lionel may—Lionel is something of a geek: someone obsessed with imagination and technology, with forms of knowledge, but socially awkward, an awkwardness sometimes traversed or transcended with humor and devotion to popular culture or significant art: "The black geek does not epitomize one form of identity among many but a conduit for exploring the shifting vicissitudes of blackness in the contemporary world. Which is to say, black geeks are not representatives of extant forms of identity, not even novel ones, rather, they are harbingers of the potential for singular forms of humanity that may be imagined but cannot (yet) be described," according to Alexander G. Weheliye in "Post-Integration Blues: Black Geeks and Afro-Diasporic Humanism" in Contemporary African American Literature: The Living Canon (Indiana University Press, 2013; pages 226 and 227). Lionel's singularity, which leads to present difficulties, may bring him future prominence and prosperity. What is anyone—Lionel or Samantha or Troy—willing to do to achieve his or her own goals? The gravity of some of the conversations as well as the foolishness of certain ideas and actions create a convincing portrait of young people, black and white. The satire Dear White People is "a movie that simultaneously sends up the national 'conversation about race' while advancing the conversation itself," according to Ann Hornady of The Washington Post (October 16, 2014).
Edge of Tomorrow – Doug Liman's science fiction Edge of Tomorrow (2014) is an engaging, quick moving film about war and the manipulation of time: a man's life is a nightmare of perpetual return as he lives the same battle over and over, his only liberty in learning so that he might live a little longer with a chance to defeat his enemy. In Edge of Tomorrow, a military public relations guy, William Cage, played by Tom Cruise, is made into a soldier, and with a woman's training in weaponry and combat becomes effectively heroic, better able to repel an alien invading force (Emily Blunt is that formidable woman, Rita). Tom Cruise can be terribly earnest sometimes but he has, as well, a shrewdly instinctive sense of fun—and as the new combatant his growing awareness of the dilemma of repetition grows comic, even as he acquires impressive abilities under duress. Cruise rejuvenates his charm. The photoplay is very entertaining, full of entrancing energy, but it has no significant purpose for being—no great insight or mission. It is remarkable that the futurist film Oblivion received some scathing reviews while Edge of Tomorrow got cheers: Oblivion, directed by Joseph Kosinski and starring Tom Cruise, actually has ideas about self, relationships, power and exploitation. There is no particular social or political vision at work here in Edge of Tomorrow. The film is definitely fun but it has the intellectual gravity and the emotional depth of a video game. There is not as much philosophy or science as some of us argue in science fiction cinema, but there are better futurist and science fiction films than Edge of Tomorrow: the Alien series and Attack the Block, Avatar, Blade Runner, The Book of Eli, Brother from Another Planet, Children of Men, Contact, Dark City, District 9, The Fountain, Gattaca, Her, Inception, Independence Day, Invasion of the Body Snatchers, Metropolis, Minority Report, Moon, Mr. Nobody, Never Let Me Go, the Pitch Black series, Push, The Road, Source Code, Strange Days, Twelve Monkeys, 2001: A Space Odyssey, and Under the Skin and Upside Down. The dynamic Divergent film series— Divergent (2014) directed by Neil Burger, and Insurgent (2015) directed by Robert Schwentke (with a third film, Allegiant, scheduled for 2016)—are film interpretations of Veronica Roth's books; and the books are said to contain a conservative critique of intellectuals and social engineering, but the cinematic focus on young people who refuse to maintain established social categories and rebel against the government is a celebration of liberty, personal morality, and choice. The time-travel film Predestination (2014), inspired by a Robert Heinlein story and directed by Peter and Michael Spierig, two brothers, follows an agent, played by Ethan Hawke, moving through time to prevent a terrorist attack, and also inducting someone else into service—a stranger with whom the agent has a profound connection; and the film is about the ambiguity of gender, the perplexity of choice, the divisions and reconciliations of self, the possibility of fate, the difficulty of accomplishment, and the necessity of forgiveness.
52 Tuesdays (Fifty-two Tuesdays) – Masculinity is a synthesis of faculties and qualities—survival instinct and intellect, calm, confidence, directness, and force (and brutal cruelty), as is femininity a synthesis of faculties and qualities—social instinct and deep intelligence, elegance, lightness, and sensitivity (and deceptive manipulation); and, one can imagine different combinations of faculties and qualities; and we have all seen masculine women and feminine men. How much of gender and sexuality are biology or mind or social custom? How much confusion is inspired by taking style for substance? I do not think I have heard a "transperson" say anything of significant consciousness: the obsession with body image mistaken for a commitment to personal identity seems to render transpersons permanently shallow. In the Australian feature film 52 Tuesdays directed by Sophie Hyde, the least interesting person is a woman who believes she was meant to be a man and embarks on testosterone treatments and elimination of her breasts: Jane or James (played by Del Herbert-Jane, someone who—in life—finds the binary gender categories inadequate). Her child, Billie (Tilda Cobham-Hervey), and former husband, Tom (Beau Travis Williams), are much more interesting, more intelligent: Tom is encouraging, honest, and understanding—strong, and the eccentric Billie goes through a period of reckless creative and sexual experimentation, documenting in moving pictures the year of her mother's transition and Billie's own affair with a young couple, Josh and Jasmin (Sam Althuizen and Imogen Archer). Billie's father Tom is a chef, and Billie is a budding filmmaker, but the only work we see Jane/James do is near the end of the film as a cashier—she lacks real imagination. Near the film's conclusion, Billie's father Tom says that Billie's mother is slow but that the mother finally comes round and understands—a statement both sincere and funny. Tom advises Billie that Billie, now, gets to love a whole person rather than a fragmented one, following her mother Jane's transition into the man, James, she believes herself meant to be. (It would be more useful if Tom and Billie talked about the ways in which Jane/James has been slow and why that is.) The strange and gratifying thing is that 52 Tuesdays is actually a good film: its diary form, its liberal tone, its diverse and quirky characters, and its family drama, are engaging, despite the white female hole at its center that wants to be a man. (The acting of Del Herbert-Jane is not a problem; and the moments when Jane/James registers the pain she is causing her daughter are among the most complicated and moving in the film.) Of course, one does not have to be a man to be attracted to the male role in society, or even to male style, nor does one have to be a man to take on the male role or male style. The true inner life is another dimension, not bound by social categories or even biology—consciousness can be transcendent. Is there a language yet to describe what may be a complicated experience?
Frankie & Alice – In Frankie & Alice (2010), a film written by and directed by Geoffrey Sax, featuring a story of a haunting past, troubled family life, and mental illness, and based on fact, Halle Berry gives a strong performance as Frankie, a dancer suffering a personality disorder—Frankie has more than one strong personality within her. The film has had difficulty finding its place in the culture—when it was announced, there were great expectations for it among Halle Berry's admirers, but it did not get the distribution or marketing wished for; and there have been subsequent attempts—in 2012 and 2014—to bring it to the public. The fractured complexity of the troubled character's psyche in Frankie & Alice makes her, Frankie (Berry), inconstant, forgetful, and even violent. A doctor intervenes to help Frankie with therapy (Stellan Skarsgard as Dr. Oz); and finds among the dancer's personalities—a little girl genius, and a pretentious white racist of mundane mind, Alice—and below that are two personal traumas involving love and family. Halle Berry is a chameleon of charisma, energy, force, and torment: impressive (she is good in The Call as well, a drama about a woman who works in a center that dispatches help to emergencies, but Berry does not get the quality or range of work one would expect of her glamour, talent, or success). "Berry's performance, although less campy and histrionic than the trailer makes it look, is still outsize in proportion to the material, which feels slight and insubstantial despite its basis in a true story," wrote Michael O'Sullivan in The Washington Post (April 3, 2014). Yet, Frankie & Alice is a film, story, and performance that deserved more attention and respect from the public.
Gandhi – Mohandas Gandhi (1869 – 1948), the political activist and spiritual leader, a small brown man with courage and a gift for symbol and gesture, began by fighting the indignities of South African bigotry and injustice: Indians in South Africa were required to carry passbooks for identification, and their movements were circumscribed, and status compromised. When Gandhi returned to India, an India controlled by Britain, Gandhi traveled through the country, seeing its majesty and misery and his own mission, having observed divisions of class, caste, and religion; and with Jawaharlal Nehru and others Gandhi advocated national independence. The wonderfully educated Gandhi, a lawyer and a Hindu open to diverse philosophies, became more spiritual and his political influence grew with his moral authority. Gandhi—with confidence, humility, humor and significant intelligence—worked against the military oppression and economic exploitation of the British. Public meetings disturbed the British, and were prohibited but gave the Indians greater faith and solidarity for their own cause; and after a British officer, General Dyer, ordered his men to shoot on a peaceful Indian demonstration, killing more than fifteen-hundred people, the tide of international public opinion turned against the British. India gained independence, but the Muslims wanted their own state and broke away, forming Pakistan. India faced the same volatile tribalism that has haunted much of the world for centuries—and that is what killed Gandhi, who was assassinated by a Hindu man who hated the friendship Gandhi extended to Muslims. There are things we might want to know about Gandhi, but which Richard Attenborough's film Gandhi (1982) does not tell us, such as details about his relation to his children and the activities of the other young people in Indian society (did they follow him easily, and what was their response to the arts and their involvement in business in India?); but it is a film of energy, thought, and vision, with a great performance from Ben Kingsley as Gandhi and a superb cast.
God Loves Uganda – Social categories—such as caste, class, race, gender, and sexuality—are tools of communication and control, not revelations of truth. Director and producer Roger Ross Williams investigated and created an audio-visual documentary of American religious influence in Africa, specifically in Uganda, where there has been established a death penalty for homosexuality: the religious right in America failed to thwart the progress of liberal thinking, of feminist and gay movements, in the United States; consequently, the conservatives have taken their ignorance, hate, and money to Africa, where they encourage prejudice against gays—a prejudice exploited by greedy, incompetent, violent African leaders who want to distract the electorate from the grave failure of civic life and official policies. By focusing on the limits of local thinking, and of how provincial people in one place support provincial people in another place, the film God Loves Uganda demonstrates cosmopolitan thinking (comparisons of different locales is cosmopolitan). One hardly knows what to make of the fact that many of the missionaries used in Africa are bright, young people who intend to do good—their innocence and youth are used for evil. What is evil? Evil is that which destroys good: a willful ignorance of being, thought, action, and consequences; hatred of intellect; indifference to creativity; insensibility to pain; gross vices; and immoral management and governance.
Half of a Yellow Sun – Half of a Yellow Sun is a book by Chimamanda Ngozi Adichie, published in 2006, that takes African history—the Nigerian civil war (1967 to 1970)—as its frame; and it is a film inspired by that book starring Chiwetel Ejiofor as Odenigbo, a math professor with radical sympathies, and Thandie Newton as Olanna, a sociologist and teacher, and the most striking and eloquent Anika Noni Rose as Olanna's businesswoman sister Kainene, with Joseph Mawle as the Englishman, Richard, whom Kainene takes as a lover. Half of a Yellow Sun (2013) was directed by Biyi Bandele, and it is wonderful to have such appealing characters—smart, witty, sexy—and such dynamic drama. However, it was a mistake not to present more of the actual work of the four lead characters in the film—their education and work are keys to their modernity and yet we must infer that influence and meaning. What do these people do? How do their ideas express themselves in their work? What frustrations or satisfactions do they know? What we get are their love affairs, family conflicts, and the civil war that tears their lives apart—all of which has less depth because we do not see how the characters' minds and principles work in the places in which, one assumes, they have the most hope and the most control: their work. Yet, Half of a Yellow Sun is an appealing, effective film—presenting a complex, unique world. Details of language, attitude, clothing, and food are intriguing. The performances are significant. The New York Times reviewer Ben Kenigsberg considered the motion picture "a well-acted, finely wrought epic that nevertheless struggles to balance the requirements of melodrama with its drive to capture a historical moment," and, regrettably but understandably, Kenigsberg concluded, "The film comes across as less a portrait of complex intellectuals ideologically embroiled in a conflict than as a weepie about innocents adrift" (May 15, 2014).
Hannah Arendt – The Margarethe von Trotta film Hannah Arendt (2012), starring Barbara Sukowa as the philosopher Arendt, is a respectable portrait of a woman thinker, and her examination of Nazi evil—a government using bureaucracy and technology to achieve mass murder—when Arendt reports on the trial of Adolf Eichmann. The German National Socialist bureaucrat Eichmann, a war criminal, admits that during the age of Hitler a German citizen felt a split between duty and conscience—and Eichmann cites as crucial the authoritarian nature of German society, beginning in the family (citizens were trained to obey). However, that focus on the authoritarian_—especially when Eichmann says that if the political opposition had been as authoritarian there might have been a chance for greater resistance to Hitler—is dismissed by Arendt, who focuses on the _abdication of thought, though the two are connected. (In The Big Lift, a black-and-white film featuring American army personnel in war-ruined Germany and starring Montgomery Clift, someone says the same thing about German authority, noting adherence to the law of the father and the fuhrer as father.) How much of a wrongdoer's testimony is heard and respected? What if some truth is expressed despite the surrounding lies and obfuscation? The horrors of Germany were brought about by the idealization of authority, the denial of personal conscience, and also Germany's attempt to recover from the humiliation of the twentieth-century's first world war, and the industrialization of modern life, and centuries of European antipathy to Jews. There may be other causes. Who could doubt, too, the apparent appeal of a passionate man (irrational Hitler) to a very orderly society, someone whose temper might be mistaken for personal liberation?
Hemingway & Gellhorn – Nicole Kidman is wonderfully alive and responsive as Martha Gellhorn and Clive Owen is charismatic as a tough, seductive Hemingway, although I find more of a writer's passion in Kidman's portrayal of the war correspondent. The writers, in conversation and love and competition, travel from Key West to Spain, Cuba, and China; and for a time it seems a genuine and rare collaboration. How often do people who understand each other's temperament and work actually get together? The 2012 teleplay Hemingway & Gellhorn, directed by Philip Kaufman, uses a lot of archival footage, deftly integrating it—making the film expansive, textured. "_Hemingway & Gellhorn_ (which was scripted by Jerry Stahl and Barbara Turner) is a movie about its two title characters, but also a big, sweeping, richly satisfying survey of the times in which they lived and the other storied figures who drifted in and out of their tempestuous ecosystem," wrote Scott Foundas of Film Comment (June 2, 2012), calling it a triumph of visual imagination.
The Hollow Crown – Shakespeare has been entertaining audiences while offering instruction in character, power, and love for centuries. The Hollow Crown is the collective name for the filmed production of several of Shakespeare's historical dramas, Richard II, Henry IV, and Henry V. In Richard II and Henry V the drama is not as compelling as in Henry IV but they are still good productions of Shakespeare's work. In Richard II (2012), directed by Rupert Goold, Ben Wishaw is a fragile, self-conscious and well-intentioned but self-defeating king (his sympathy and then greed lead to his downfall). King Richard's intervention in a duel between powerful men and his acquisition of the inheritance of one of those men, Henry of Bolingbroke, leads to rebellion and Richard's defeat. Henry IV (2012), its two parts directed by Richard Eyre, is a work that explores personality and politics in friendship, family, and nation; and Henry IV is complex, deeply intelligent, and stirring. Eyre's project stars Jeremy Irons as the successor to Richard, the king Henry IV, and a radiant Tom Hiddleston as Henry IV's wayward son Hal, and Simon Russell Beale as Hal's friend, the brilliant but vain sensualist Falstaff. The king is not sure his son will be able to lead as his heir—his son has been at liberty, indulging pleasure, and must be able to choose duty when necessary. Will he? That is the question upon which a father's peace and a nature's future rest. Henry V (2012), directed by Thea Sharrock, with Hal reformed and ascendant, suitably responsible and shrewd, is more about international intrigue and war than anything else. It, yet, seems a footnote to Henry IV.
The Homesman –Isolation can be a state of generation or degeneration, of the enabling or enfeebling of thought, of the deepening or dwarfing of emotion. The Homesman is a fine interpretation of the 1988 novel by Glendon Swarthout, directed by Tommy Lee Jones and featuring a very strong cast: it is a film in which there are several mid-nineteenth century women trying to make a life in the wilderness with their small families—Theoline Belknap (Miranda Otto), Arabella Sours (Grace Gummer), and Gro Svendsen (Sonja Richter), women who cannot survive the isolation and brutality of frontier life (the women have become wild, crazed: one throws her newborn baby into a latrine); and the church congregation, the community, decides to send them back to established civilization. The designated wagon driver is a young woman, Mary Bee Cuddy (Hilary Swank), who hires a questionable man, George Briggs (Tommy Lee Jones), to help her, Mary Bee Cuddy, take those maddened women to safety. The trip is treacherous, further challenging health and sanity. Hilary Swank as Mary Bee could not be better in the part, dignified and intelligent and eager to begin the next stage of her own life, but finding it difficult to identify a suitable and willing husband. In the New York Times, A.O. Scott described the film as "both a captivating western and a meticulous, devastating feminist critique of the genre" (November 13, 2014). One is reminded by The Homesman of commentary by the scholar David Bromwich in his book Moral Imagination (Princeton University Press, 2014), in which David Bromwich discusses American solitude, idealism, rage, and literature, beginning with reference to D.H. Lawrence's analysis of classic American literature, Studies in Classic American Literature: Bromwich writes, "America has produced a sparse and almost totally neglected pioneer literature that is a chronicle of failures" (page 134); and Bromwich quotes Lawrence saying that after the brutal challenges of frontier life, "The spirit and the will survived: but something in the soul perished: the softness, the floweriness, the natural tenderness" (134).
Horns – Starring Daniel Radcliffe as Ig Perrish, a young man accused of the murder of the young woman he loved, the film Horns (2013), inspired by a Joe Hill novel, is funny and surreal as it shows what happens when someone develops the outward manifestations of guilt others assume—horns. Horns, which appeared at the 2013 Toronto International Film Festival and opened in the United States in October 2014, was directed by Alexandre Aga. In it, Radcliffe's Ig has been demonized, turned into a classic figure of evil, an outcast and pariah: a young man who had been known to be decent and likable suddenly is seen as an embodiment of the worst character and acts possible. Yet Ig Perrish, as a perceptible devil, seems to give others permission to pursue their own dark side, saying and doing things they, normally, would attempt to repress: "Ig suddenly becomes aware that everybody has these evil, horrendous thoughts inside them, which he doesn't want to know," Radcliffe was quoting as saying, in interview with British paper The Independent (October 12, 2014). The premise may be unusual, but the human nature revealed is not—the anger and impatience and self-pity and jealousy and lust are quite recognizable.
The Hundred-Foot Journey – Lasse Hallstrom makes entertaining films of enormous sentimentality. It is hard to know whether to laugh with Lasse Hallstrom or at him—it must depend on one's own sensibility or mood. I loved Hallestrom's The Hundred-Foot Journey (20014), starring Manish Dayal as Hassan and Charlotte le Bon as Marguerite, an Indian boy and a French girl, both cooks. It is a charming, colorful film about an Indian family that moves to France and starts an Indian restaurant in competition with an established French place. Helen Mirren is the demanding proprietor of the very good French restaurant, Madame Mallory, and Om Puri is Hassan's father, Papa, the Indian restaurant proprietor. The young cooks in the film, Hassan and Marguerite, are very attractive and friendly competition for each other. The older actors, as restaurant owners and managers, are appealing too. I was surprised that A.O. Scott declared that "_The Hundred-Foot Journey_ is likely neither to pique your appetite nor to sate it, leaving you in a dyspeptic limbo, stuffed with false sentiment and forced whimsy and starved for real delight" (The New York Times, August 7, 2014). I thought the film a celebration of family, food, and business—of human initiative and love, similar to Alfonso Arau's Like Water for Chocolate (1992) and Stanley Tucci and Campbell Scott's Big Night (1996).
The Imitation Game – One of the better and more thorough World War II films, giving a vivid portrait of war in Britain, is The Imitation Game (2014), directed by Morten Tyldum, and starring Benedict Cumberbatch as mathematician and computer scientist Alan Turing. Both threads of the film's narrative—one, the building of a deciphering machine (an early computer); and, two, an investigation of a robbery that leads to a sexual misconduct arrest of the machine's creator, the scientist Alan Turing—are beautifully plotted and executed. The Imitation Game is a very good film, mostly high-minded and persuasive. Yet, while the film's portrait of Alan Turing captures his genius and his strangeness (social courtesies and rituals seem beyond him), there may be something missing—not only the actual details about Turing's romantic or sexual relations, but a lighter or warmer aspect: Cumberbatch told of his own research, with insight that may have guided him but did not make it fully into the film: Cumberbatch spoke to the nieces of Alan Turning, and "They remember being very at ease; they don't remember being embarrassed or awkward about his stammer or him being embarrassed or awkward around them. That told me a lot. That told me a lot about who this man was—the arrested development in him; the idea that he could sympathize with the innocence of children because of everything the world had thrown at him to corrupt him, to destroy him, to make him an outsider" (National Public Radio, January 21, 2015). I would not have imagined Turing as a man at ease with children, though I know innocence can recognize innocence.
The Interview – The history of Korea is an ancient one, with evidence of civilization going back thousands of years, but in modern times, China, Japan, Russia, and the United States have had great influence on the area. After World War II, North Korea came under Soviet Union influence and South Korea under American influence—and there was a war between the two in 1950, with a cease fire in 1953. North Korea is ruled by a family dynasty that is also a military dictatorship; and is known for the limits placed on information and liberty for its citizens. The extent of the control and paranoia of the government is mocked in The Interview. I was surprised by the disdain of some reviewers for The Interview (2014), a satire of both North Korea and of the glib media industry, with a screenplay by Dan Sterling directed by Seth Rogen with his friend Evan Goldberg. Some commentators suggested that the film's political analysis was not radical enough, without specifying what they expected to see, what was missing. Criticism is not only an opinion: it can be a fulfillment of the possibility found in both art and philosophy. In the film James Franco is a charming and ambitious but shallow interviewer, Dave Skylark, who gets an interview with the North Korean leader (played by Randall Park), an admirer of his television program; and American intelligence agents ask Skylark and his producer, Aaron (Seth Rogen), to assassinate the dictator. The homoerotic nature of male social bonding is skewered as much as the perversity of political power. I thought the film was amusing, very amusing.
Kill the Messenger – The Reagan era, the 1980s, could be seen as a period of retrenchment, of the recuperation of conservatism after the political rebellion of the 1960s and social liberalism of the 1970s. Morality was cited and betrayed by conservatives; and Kill the Messenger (2014), a film directed by Michael Cuesta and starring Jeremy Renner as journalist Gary Webb, portrays Gary Webb's investigation of the connections among national policy, foreign wars, legal court cases, and drugs on American streets, connections that led to scandal, obfuscation, and death. The film, through Webb, points directly at significant hypocrisy as well as crime conducted in high and low places. Gary Webb found out that profits from drugs sold on American streets were being used to invest in Nicaraguan counterrevolutionaries, with the approval of American intelligence authorities. The news was not welcomed. Gary Webb was a journalist betrayed by journalism: Gary Webb had made his name first with publications in Kentucky and Ohio, and Webb's coverage of an earthquake for the San Jose Mercury News was applauded, but after he wrote and published his retrospective "Dark Alliance" investigatory series in 1996 Gary Webb found controversy—there were government denials, and the major newspapers that had missed the story then criticized Webb; and, although Webb published a book on the war funds raised through selling drugs, Webb was marginalized—and he chose to end his life. Jeremy Renner is excellent as Webb—attractive, intense, tough. The rest of the cast—Mary Elizabeth Winstead, Oliver Platt, and Rosemarie DeWitt, as well as Andy Garcia, Ray Liotta, Barry Pepper, Michael Sheen, and Paz Vega—are also quite good. The issues of press freedom and diligence and the scapegoating of truthtellers raised by Gary Webb's reporting and how he was treated have been explored in various publications, not only Nick Schou's Kill the Messenger about Webb (The Nation Institute, 2006), but in books on media and government power, such as Noam Chomsky and Edward Herman's Manufacturing Consent (Pantheon, 1988), on the interaction of press and political power; Firewall: The Iran-Contra Conspiracy and Cover-up by Lawrence E. Walsh, the independent counsel involved in an investigation of the Reagan administration (W.W. Norton, 1997); The Exception to the Rulers: Exposing Oily Politicians, War Profiteers, and the Media That Love Them by Amy Goodman and David Goodman (Hyperion, 2004); Overthrow: America's Century of Regime Change from Hawaii to Iraq by Stephen Kinzer (Times Books,2006); and When the Press Fails: Political Power and the News Media from Iraq to Katrina by W. Lance Bennett, Regina G. Lawrence, and Steven Livingston (University of Chicago Press, 2007). As well, the magazine Lies of Our Times, an irreverent and provocative read, monitored The New York Times and other high-profile media from 1990 through 1994.
Leviathan – The beauty of nature, the collapse of human culture, the corruption of politics, the collusion of religion and the distance from divinity, are all factors in one man's trouble in Leviathan, a 2014 film set in a small town in contemporary Russia, in which a landowner who has built his own home finds his property claimed by the local government. The landowner's young wife offers support, and a male friend, a lawyer, offers help in court, but the beleaguered man's opponents, the mayor and his associates, are formidable. Betrayal and corruption affect all, ending in tragic circumstances and choices. Directed by Andrey Zvyagintsev, this is a film of great beauty and moral gravity but it is very discouraging for what it says about human nature in general and life in Russia in particular. It was interesting to see Leviathan after screening once more Robert Dornhelm's 2007 multi-episode film production of Tolstoy's War and Peace, in which admirable character, thought, morality, and action are very important: it is chilling to see how of little importance character and morality are in Leviathan_—and yet while strength of character does not seem to matter, morality, especially lost morality, seems negatively significant in _Leviathan: official power, brutal and corrupt, overwhelms moral objections. Both Leviathan and Aleksei Fedorchenko Silent Souls (2011), a story of grieving rituals, embody a yearning for spiritual wholeness.
Lord of the Flies – Beauty is charm, grace, order, and purpose; and one does not expect it to be found near horror or terror, but there it is, again and again. Peter Brook's black-and-white 1963 film interpretation of the book William Golding's 1954 novel Lord of the Flies is a work of beauty, clarity, pace, thought, and horror: boys stranded on an island are divided into groups for discipline and purpose, but as fear and anger and resentment subvert discipline, all decencies become in doubt. Are they too young to be truly civilized despite the positive assumptions of their social class (and why are the rich or bourgeois assumed to be civilized when so much of their wealth is built on the cruel exploitation of others)? Or, does the isolation itself—and the threat to survival—often produce this crisis?
Love Is Strange – The films Beginners (2011) and Love Is Strange (2014) focus on elderly white gay men—the first is an elegy from a son to a father and the second about a late life crisis, a lost apartment and the necessity of finding a place to live, that occurs after the happiest of moments (marriage). Both screenplays mix comedy with sadness; and both are good. Beginners, set in California, is a film about memory, grief, and new love—it, directed by Mike Mills, is very sure, full of observation and feeling, affecting. Beginners stars Ewan McGregor as Oliver, and McGregor is one of those terrific actors who always seem alive and real no matter the part; and Christopher Plummer plays Oliver's father Hal, who lived with a wife for most of his life before pursuing a homosexual life and dying. Oliver meets his father's friends, and Beginners, like Love Is Strange, is very much about community. Set in New York, Love Is Strange, directed by Ira Sachs, begins with domestic life but its reverberations grow to include city and world. The two men in Love Is Strange, a longtime couple, newly married—Ben (John Lithgow) and George (Alfred Molina)—are part of a large, loving community but that community does not fulfill their faith entirely when most needed. Yet, no one is glad of their sudden reversal of fortune. For those of us who have met a variety of older white gay men, it can seem rather fantastical that all the ones presented in Beginners and Love Is Strange are decent and affectionate: the real life personalities given to personal intrusion, petty insult, political presumption, and social exclusion of other minorities are not seen here. Imagine that. Yet what is specially of note about_Love Is Strange_, what may make it a classic, is how it connects the older male couple's love to those of very different people: Ben's nephew and his wife, Elliot (Darren Burrows) and Kate (the always good Marisa Tomei), and a younger male couple, two policemen, Ted (Cheyenne Jackson) and Roberto (Manny Perez).
The Loving Story – The 2011 film documentary The Loving Story, directed by Nancy Buirski, takes as its subject an ordinary couple who became a part of American history: Mildred and Richard Loving were participants in the legal case that helped to defeat miscegenation laws in America, after they were arrested in 1958 for being married and living together in Virginia, a black woman and a white man—the woman is sweet and intelligent, and the man, much more reticent, obviously does not understand why whom he loves should be anyone's business but his own (he is a distant figure but his basic sense and stance are impressive to me). Their travails lasted a long time. The Supreme Court's support of their marriage, was one of many cases that brought greater justice and opportunity to imperiled African-American lives: such as the 1948 Shelley versus Kraemer restrictive property case, and the 1954 Brown versus The Board of Education of Topeka, Kansas case. However, the Loving case decision—against the prohibition of interracial marriage—was not issued until 1967.
The Misfits – The Misfits received a hostile reception when it first appeared, but in recent years it has been celebrated. Written by Arthur Miller and directed by John Huston, the 1961 film The Misfits features Marilyn Monroe as Roslyn, Clark Gable as a cowboy named Gay, Montgomery Clift as rodeo performer Perce, Eli Wallach as driver, pilot and mechanic Guido, and Thelma Ritter as Isabelle. The themes of The Misfits are life and death, time and change, friendship and love, decency and barbarity—and discerning the differences between illusion and reality. The photoplay is a good script, especially for Marilyn Monroe, whose appeal, sensibility, and effect are well-presented: a sensitive, sensual woman of some sorrow about whom assumptions are made. (The other actors are good too: Monroe's incandescence has dwarfed many performers—including Bette Davis in All About Eve and Laurence Olivier in The Prince and the Showgirl —but Gable, Wallach, Ritter and Clift hold the screen with her, which may be because, here, near the end of her career, Monroe was not at full wattage. Some of Monroe's best moments are of her listening to men talk, and her restrained registering of their lack of morality or sensitivity.) People adrift in the culture and world—cowboys, divorcees; men and women—are the film's subject. What are they to live for? (I liked the movie very much, more than I expected.) The great writer Saul Bellow saw certain inclinations in the film that were percolating through the culture, a tendency for the imposition of certain fashionable insights: "In The Misfits each portion of the action is followed instantly by an appropriate insight. On one side are ranged, thematically, apercus into beauty and love, happiness, instinct, liberty and creativity, and on the other side stand the opposing vices—misery, hate, the impoverished imagination, money and death. A movie so intensely instructive in purpose might more effectively have been presented as an old-fashioned morality play with each abstraction clearly labeled," wrote Bellow in "At the Movies" (1963), published in There Is Simply Too Much to Think About (Viking, 2015; page 143). Who today, with so many absolutely meaningless films available, would complain about the film's ideas?
A Most Wanted Man – Anton Corbijn's interpretation of John le Carre's A Most Wanted Man is a smart, thrilling film about human liberty and the intelligence gathering of governments in the age of Islamic terrorism; and it stars Philip Seymour Hoffman as the intelligence officer Gunther, Rachel McAdams as the lawyer Annabel, Willem Dafoe as the banker Tom, and Grigoriy Dobrygin as the immigrant Issa. In the film, the German and American national intelligence services watch a lawyer and banker who attempt to help an immigrant who arrives in Germany without official documents and with a history of imprisonment; and all are investigated (the American officers are especially impatient); and people are arrested and detained on little evidence, or used as collaborators, turning genuine personal temptation into outright moral compromise and defeat, into corruption. In this film A Most Wanted Man (2014), the dominant American and European intelligence services are in the midst of a fight against Islamic terrorism, but prefer symbols of justice and triumph to actual justice and triumph (the latter is too complicated, too difficult to achieve). Is that really true? How many people can recognize truth, or even fact? How much evidence is required before a man or woman becomes suspect, or is persecuted? Americans tend to disdain philosophy and be skeptical about critical thinking but affirm simple ideology, which is passed off as common sense. Short-term goals that are selfish and symbolic are embraced before long term goals that are universal and useful. To be and to think are less important than to act. The question is no longer can the truth be spoken or written, painted or filmed, sung or danced, but whether we can recognize the truth when we see it or hear it. Can anything be done about the confusion, the imperceptions, and the dullness of mind and dimness of sensibility; will anything?
Nebraska –The self-deception and dogged hopefulness of old age are captured in this father-son story, Nebraska (2013), a black-and-white film directed by Alexander Payne; and it is the melancholy son David Grant's devotion to his father Woody Grant that redeems the story of an old man who insists he has won a mail contest with a large money prize. A trip to obtain the prize leads to memory and its correction. Yet, the emphasis is very much on an older person's obstinacy and delusion—an arrogance that can exist regardless of wealth or poverty. It reminded me of two things: the demented aristocratic father in Tolstoy's War and Peace as interpreted in 2007 by film director Robert Dornhelm, a deluded, spiteful man withholding approval from his children (Prince Bolkonsky, played by Malcom McDowell); and also of a poor, southern black woman I know—narcissistic, ignorant, paranoid, and spiteful, and arrogant with it all. Yet, the father in Nebraska is not spiteful, though he is ornery. The father Woody, as played by Bruce Dern, is rather heartbreaking—the prize money is a last hope for something special. His attentive son David, a man beginning to be disappointed in his own way, played by Will Forte, turns out to be the father's real prize. The amusement, exasperation, and kindness on display make the film a memorable glimpse into a mirror.
The Normal Heart –Larry Kramer wrote the play The Norman Heart, which appeared in 1985 at the Public Theater in lower Manhattan. It was a brave and volatile work, a controversial text—and controversial for the author's bitter denunciation of both the political system and of his peers. The Norman Heart has, after a very, very long delay been made into a 2014 film by Ryan Murphy: a painful but significant document of an historic moment: the beginning of the AIDS crisis in New York, when organizing was difficult but vital. The film, which appeared on Home Box Office (cable television), has a specificity about homosexual desire, friendship, and politics that is unusual and significant. It stars Mark Ruffalo as writer Ned Weeks and Matt Bomer as his beautiful, ill lover Felix Turner, with Julia Roberts as the doctor and research scientist Emma Brookner, who tries to bring comfort and cure. Ned and Felix are part of a community of men—some intelligent, some silly, some brave, some fearful. It is almost shocking to see how much tension some of these relationships can sustain—so that when a break occurs (when someone cries or screams) that becomes a surprise. I do not think that writer Larry Kramer or director Ryan Murphy has a radical perspective—a critique of the social order that is both general and thoroughly precise in identifying what is wrong in principle and practice and offering remedies—but the situation depicted is bleak, terrible, and without justice, and honesty about that becomes the equivalent of radicality.
Omar –Omar (2013) is a feature film of fiction inspired by fact focusing on the Israeli surveillance of Palestinian citizens, and the subsequent promotion of political collaboration (spying, betrayal); and it is a film of imagination, rigor, and sympathy. Casting, script, location, action—everything is strong. Omar may be a great film. It is full of intelligence and excitement. Directed by Hany Abu-Assad, it stars Adam Bakri as Omar, a bread baker who climbs a tall wall to see the girl he likes and to speak with her brother, a political activist; and Adam Bakri, a slim man of striking good looks—sensual, sultry—suggests both sensitivity and natural glamour as Omar. Omar and his friends are hurt and insulted by Israeli occupation; and, responding to that, they violate the law. Omar participates in an act that gets police attention, and Omar is asked by one of the investigators—Agent Rami (Waleed Zuaiter)—to betray his friends. Omar's future is at stake—and so is Palestinian resistance; and it is arguable that the morality as well as the security of Israel is implicated too. "You—not I—are the loser. He who lives on depriving others of light drowns / himself in the darkness of his own shadow. You will never be free of me / unless my freedom is excessively generous," wrote the Palestinian poet Mahmoud Darwish (In the Presence of Absence, Archipelago, 2011; page 56). It is impossible not to think of The Gatekeepers (2012) directed by Dror Moreh, a documentary film that presents the men who led Israel's security and spy programs, officials who used brutality and deception as tools; a film allowing esteemed Israelis to talk about the practical pointlessness of Israeli land and security policy. Acknowledged are the repression of Palestinians, the lawless Israeli settlements on Palestinian land, and the lack of full political participation for Palestinians—as well as the resistance to a one-state or two-state solution that would acknowledge Palestinian humanity and political rights.
The Others – The Others (2001), written and directed by Alejandro Amenabar, and starring Nicole Kidman, is about a woman whose mind is not equal to her overwhelming experience of war, isolation, and the demands of motherhood. She, Grace Stewart (Kidman), is hysterical and tries to exert control over her situation—when it is her own feelings she cannot control. Her religiosity and simple notions of class and marriage and family cannot bear the pressures of challenge and conflict, of the extremity of war and death. It is one of Nicole Kidman's best performances. The Others is an elegant film, engaging, memorable. It really is a study of hysteria—the woman's amnesia, exaggeration, sternness, and volatility are dangerous for herself and others. It is interesting that Grace's children perceive phenomena she does not, and doubt her judgment and care. Suspense: what will happen? Hysteria can breed the horror it fears. The root of horror is being forced to face the fears, guilts, shames, and terrors that we repress in daily life; and the shallowness—the insult and the thrill, the sensations with little or no thought—of the films we call horror films is that they take those terrors out of any felt, textured, thoughtful realm and extremely exaggerate them. The Others is a film that gives us complicated life, death, and meaning—and terror. One is reminded that freedom in mortal life is brief, tempered by circumstance, vulnerable to the imperfections of mind. The permission we give ourselves and others can lead to trouble, as happens in Strangerland. Nicole Kidman plays a woman, a mother who is liberal in her parenting but stressed when her children go astray, in Strangerland (2015), directed by Kim Farrant, and starring Joseph Fiennes as the husband and father and Hugo Weaving as the investigating officer. Set in Australia and filmed within some of the most beautiful and unusual landscapes ever photographed, the scenario allows the wilderness within to meet the wilderness beyond. The mother is well-intentioned but foolish (her loneliness and her sensuality and her liberalism have made her foolish, nearly mad); and one feels impatient with her even as one sympathizes with her in the dark light of her controlling and distant husband and lost children—and, again, one admires Nicole Kidman.
Out of the Furnace – In Scott Cooper's Out of the Furnace (2013), a group of acquaintances come together in love and anger and hope and disappointment. Out of the Furnace is a strong drama. A veteran returns from war, lost; and his brother, who has spent time in jail, tries to help. Their lives are small, and their resources few. Casey Affleck is the veteran Rodney, and Christian Bale is his brother Russell, whose had been in love with Zoe Saldana's Lena, who is now with Forest Whitaker's Wesley, a policeman. (Many policemen do not know much about any life but their own—a lack of experience, knowledge, and imagination that makes them dangerous—but Forest Whitaker as the policeman suggests both self-awareness and sympathy for others.) Out of the Furnace is a film of brothers, love, and crime, and the motion picture shows how people come to harm through the lack of direction and support, and the desperate desire and will to do something, whatever you can, to affirm self and achieve change, even if that goes against custom or law.
Peeples – Human communities are diverse, whether they know or admit it. The African-American woman director Tina Gordon Chism's film Peeples (2013) is an intergenerational comedy about romance but also about class, ethics, and public image; but Peeples offers a promise of more than it delivers. Its assumptions about the differences among African-Americans are honest and amusing, but there is not enough depth as there could be in exploring those differences or the romance itself. (Still, the film is better than a lot of its comic competition.) The value of the movie might well be its broad view of how many of us are juggling reputation and ideals and secrets. Kerry Washington's character, the daughter of principled and wealthy people, is shy, possibly too shy to fulfill Washington's potential as an actress (her work as Olivia Pope on television is more complex). Kerry Washington's male co-star (Craig Robinson) has more to work with, suggesting an expansive idea of black male masculinity (it is to be welcomed—and deserves thought); and in one scene Craig Robinson does a diva dance. One sister's same-sex attractions make for further integration of family and community. The glorious Diahann Carroll appears as an elder, and her part is too small. Peeples is amusing rather than satisfying work.
A Place in the Sun – Wealth and weakness, sex and betrayal and love, in a gorgeous black-and-white film, A Place in the Sun (1951), featuring Elizabeth Taylor and Montgomery Clift as young people from different classes who vault over barriers to get to each other: Taylor and Clift are very alluring and convincing in this classic story of love and money, and of how ambition undermines personal morality, when a poor boy falls for a rich girl, and, for him, all is lost. Different genres are inflected, suggested, in the storytelling at various times in this interpretation by George Stevens of Theodore Dreiser's novel, but in the end it is An American Tragedy, originally published in 1925. There is a special value in seeing Montgomery Clift, a supremely talented actor who is not as famous as he was once—it is very sad to think Clift's gifts of form, intelligence, and interpretation, could be forgotten easily. Montgomery Clift appeared with Taylor again in Raintree County (1957) and Suddenly, Last Summer (1959); and these three fiction films can be seen as Clift's biography on film, a record of changes.
Selma – The American civil rights movement of the 1950s and 1960s was the heroic age of African-American history, a time when there were not only inspired and formidable leaders and activists—Ralph Abernathy, Ella Baker, James Bevel, Julian Bond, Medgar Evers, Fannie Lou Hamer, Martin Luther King Jr., Diane Nash, Bayard Rustin, and Andrew Young—but people much less well known, ordinary people, who participated in their own liberation and progress as individuals and in groups, privately and publicly. Those heroic people were marshalled against the cruelly institutionalized belief that humans are differentiated strictly by biology, by ethnicity, and that some people are innately superior to others: against racism. African-American citizens contested the laws that limited black voting—laws that instituted poll taxes, voting vouchers, and permitted publishing the names of voters for retribution (elected officials and court juries were determined by voting status, completing a circle of great vulnerability). The film's focus on strategy is an affirmation of black intelligence. Selma is one of the best films on the American civil rights struggle (admittedly, apart from The Long Walk Home and Freedom Song there is not much competition). Such an accomplishment, rare though it is, was to be expected. Ava DuVernay is one of the most impressive and interesting filmmakers on the contemporary American scene: her films I Will Follow (2011), about a young woman and her encounters with others while grieving for an inspiring mentor, and Middle of Nowhere (2012), focused on the impact of a man's incarceration on his wife, two sensitive but powerful film works, immediately distinguished DuVernay. Ava DuVernay has no particular fondness for historical films and that may be why her sensibility, both rigorous and sensual, was helpful in keeping the energy and excitement from draining out of a familiar but vital story, the story told in Selma. The film Selma (2014) stars David Oyelowo as Martin Luther King Jr. and Carmen Ejogo as his wife Coretta, with Tom Wilkinson as President Lyndon Johnson and Tim Roth as Governor George Wallace. Focus is where it should be: the Southern Christian Leadership Conference's Martin Luther King Jr.'s principle of moral responsibility—a principle of reason, justice, and love, rooted in the belief that each of us is responsible for the state of the nation—was and is a fundamental part of King's appeal and politics and effect. Martin Luther King Jr., a son, father, husband, minister, and activist, is not only a hero to those who were participants in and beneficiaries of the civil rights movement, those of us who are the children of dialectical materialism, modernity, Martin, and Motown music, but, like Gandhi, King is a hero to people around the world gratified to see that spiritual power and moral principle can be foundation for political power. The film presents versions of King's speeches, and the context out of which they came—the peaceful public protests, and how those protests were answered with the beating and bombing of Negro marchers and protesters, beginning with frustrated attempts to register to vote and the killing of little brown girls attending church in Birmingham, Alabama. "We negotiate, demonstrate, and resist," David Oyelowo's King says to younger, skeptical activists in Selma, Alabama, one of many towns that obstructed black voting. It was a winning strategy. One of King's inspirations had been the lawyer, activist, and spiritual leader Mohandas Gandhi, whose story was told in Richard Attenborough's Gandhi (1982), featuring a beautiful and convincing Ben Kingsley as Gandhi, a man of genius, humility, will, and wit, in a respectful work of color, movement, and stirring history. Gandhi worked against the discrimination faced by Indians in South Africa, before returning to India, where Gandhi worked with scholar and political leader Jawaharlal Nehru and others—using both prayer and protests—to achieve national independence from the British. Gandhi inspired the labor leader Cesar Chavez too, the man who organized Mexican farm workers and led several strikes and a march, and fasted like Gandhi to political effect, and was portrayed by Michael Pena in Diego Luna's Cesar Chavez (2014).
The Signal – The courage, intelligence, and friendship of youth are at the center of The Signal, a smart, spare, swift film about two computer nerds who follow taunting computer messages and encounter alien contact, strange places, medical experiments, and the difficulty of telling reality from illusion. The film features Brenton Thwaites as Nic, Beau Knapp as Jonah, and Olivia Cooke as Haley, with Laurence Fishburne as a suited figure who interviews them. The compelling intensity of the performances surprised and pleased me. Directed by William Eubank, with a script by the director with Carlyle Eubank and David Frigerio, it is a remarkably astute, good-looking, and entertaining film. The production designer was Meghan C. Rogers and the cinematographer was David Lanzenberg. "It's a movie of ideas rather than spectacle (Philip K Dick's dreamy electric sheep are inevitably invoked) with some well realised visual effects (a la Ex Machina) giving it genre legs. Atmospheric production design and impressively committed performances lend credence to the logic-versus-emotion plot twists, though the final act may prove one small step too far," wrote Mark Kermode in The Independent (March 29, 2015).
Sophie's Choice – Often human existence is separated into opposing categories: the good and bad, the innocent and the wicked. We claim to know what we are by declaring what we are not—and who does not want to be innocent; or would not want to be considered a victim rather than a villain? In Alan Pakula's Sophie's Choice (1982), a cinematic adaptation of William Styron's novel, the vicious reality that Hitler and his followers created—or exploited?—in Europe is the ground for one woman's difficult story. Sophie is a woman who loses both of her children in the war; and the filming of Meryl Streep as Sophie speaking directly to the camera achieves a timeless and beautiful intimacy: she confesses and enfolds the viewer in a story of family, history, bigotry, and desperation. A lie gave Sophie the opportunity to gain friendship and love, which she might not have been extended otherwise: Sophie had the liberty of deception. Yet, Sophie does not find perfect love—one suitor is crazy and punishing, and the other is naïve about life; and the film goes from the comic romance of eccentricities to the torments of genuine disturbance. Sophie is but one of the many performances by Meryl Streep that people admire. In the more recent Into the Woods, the setting of fairy tales to music, by the composer Stephen Sondheim, a work interpreted and filmed by director Rob Marshall, Meryl Streep plays the witch who sets much of the story in motion (Streep gives a bravura performance). The color of the film Into the Woods (2014) is bright, the music is beautiful—charming, intricate, witty—and the cast (including Emily Blunt, Anna Kendrick, Chris Pine, and Johnny Depp) are charming. Yet, I was not wholly engaged. Is this a good film, or simply the best presentation money can buy? What does this musical treatment of fairy tales—entrancing and brutal—ultimately signify?
The Southerner – Jean Renoir's film The Southerner (1945) is fine, dignified and honest and intelligent and warm, in its presentation of a young man in Texas, Sam Tucker (Zachary Scott), intent on starting his own farming project, a cotton crop (renting neglected but good land with a ramshackle house), for himself and his loving wife Nona (Betty Field) and energetic young children; it is a film full of incident and observation, conveying a convincing naturalism, showing the fluctuations of fierce nature, the strength and fragility of family, the resources of tender erotic love, as well as the discipline and commitment of good character and personal will as they contend with the jealousy and resentment of struggling and once struggling people and the established arrangements of money, property, and credit that benefit a few. The film is better than most American films on rural communities and working lives. The filmmaker Charles Burnett, the director of Killer of Sheep, To Sleep with Anger, The Glass Shield, Nightjohn and Selma, Lord, Selma, and Namibia: The Struggle for Liberation, has cited Jean Renoir's The Southerner as a film favorite, for its respect for the poor, glimpse of how blacks and whites worked side by side in a tough environment, mature perspective and morality, and its large view of life: "What impressed me was the way the film treated its characters—this calm, sort of slow revealing of humanity," Burnett told Terrence Rafferty of GQ, March 2001, reprinted in Charles Burnett Interviews (University of Mississippi, 2011; page 120). Indeed, the film resists exaggerated heroism and sentimentality as well as villainy in its depiction of characters (a feisty and complaining grandmother and a disapproving, sabotaging neighbor are both confronted and accepted). The easy availability of sex and the distance of divine power and providence are as obvious as the necessity of personal discipline and tenacity for adults as well as consistent and good nutrition for children. Renoir made a film for grown folk but it can offer pleasure and wisdom to all.
Steel Magnolias – This African-American version of a stage play—director Kenny Leon and star Queen Latifah (Dana Owens) offering their 2012 version of Robert Harling's 1987 play Steel Magnolias, first interpreted for cinema in a 1989 Herb Ross project starring Sally Field and Julia Roberts—is old-fashioned, the kind of thing that really works the heart strings. The talented cast almost makes up for the narrowness of artistic and philosophical vision in _Steel Magnolias+: Condola Rashad plays Shelby, the part Julia Roberts played in the first film, the girl with the heart condition; and Queen Latifah is Shelby's mother M'Lynn, the role played by Roberts' co-star Sally Field. Jill Scott, Alfre Woodard, and Phylicia Rashad are also featured here. It is a motion picture with its lens set on family, love, and illness—and it offers no significant fact or insight. It is the kind of film—one accepting African-Americans as ordinary people—that some people wanted always but, after decades of misrepresentation, especially wanted in the 1950s and early 1960s. Tastes change—and by the late 1960s and the 1970s there was a desire for more political motion pictures, which we only began to get in the 1980s and 1990s. Who knows when we will get the complex, experimental, subtle work that some of us want now? In twenty or thirty years?
Tess – An elegant interpretation by director Roman Polanski of Thomas Hardy's novel of a girl's manipulations by family and men, full of gorgeous and painful details. For the prolific Polanski—whose films include Repulsion (1965), The Fearless Vampire Killers (1967), Rosemary's Baby (1968), Macbeth (1971), Chinatown (1974), Death and the Maiden (1994), The Pianist (2002)—_Tess_ is a career highlight. It has been acclaimed a masterpiece, and it may be that. The 1979 film Tess made Nastassja Kinski an international sensation: Kinski went on to appear in many films, including One from the Heart (1982), Paris, Texas (1984), Torrents of Spring (1989), One Night Stand (1997), Your Friends & Neighbors (1998), Inland Empire (2006), and Sugar (2013). In Polanski's film of Hardy's Tess, the innocently sensual Kinski as Tess is asked by her poor family to visit rich relatives in search of a favor, and Tess finds that the family she visits has bought the name, in further quest of its own status. Tess is soon the subject of sport for the roguish gentleman of the house, the beginning of her trouble with men—for when Tess leaves to find employment, she meets and marries an idealist young man who abandons Tess upon hearing her tale of woe, in which she lost innocence and purity. The whole story is all a believable cruelty, told in a way both marvelous and moving. Is it Tess's passive acceptance of pain that finally leads to violence; or a chance meeting with her separated husband Angel that makes her think she can have another hard-bought chance at life?
That Awkward Moment – That Awkward Moment is a mostly intelligent, entertaining comedy that presents youthful relationships and suggests why men can be frustrating to women in matters of love and sexual ethics (and basic honesty). Directed by Tom Gormican, and released in January 2014, the feature stars Zac Efron, Michael B. Jordan, and Miles Teller as the leads, New York boys in the midst of careers and seeking fun in the city. Is the sexual aggression of young men anything but animal instinct? Does it have anything at all to do with what a woman is actually like, what she thinks and feels? The young men evade responsibility—and love. They see romance as a great game, a kind of sport—a safari in search of prey—in which they themselves remain free, until love sneaks up on them, bags them. Zac Efron, a man of intelligence, impudence, and grace, a man who has known success but also some rough times (drinking too much, a publicist fight with a vagrant), was so very good in Liberal Arts, The Paperboy, and At Any Price and is also in Neighbors (2014), a raunchy but intelligent comedy about conflicting young people who are neighbors—college students on the one hand, and youngish but older and maturing new parents on the other. Directed by Nicholas Stoller, Neighbors stars Zac Efron as a college boy and Seth Rogen as a new parent. Its premise of the perspective of the recently young (Rogen) feeling attracted to but also alienated from the still young (Efron) is an interesting one, with the older man and his wife feeling both envy and disapproval, and wanting to be liked. The war in the heart leads to war among the neighbors.
The Two Faces of January – Hossein Amini's interpretation of a Patricia Highsmith fiction, The Two Faces of January (2014), stars Viggo Mortensen and Kirsten Dunst as a couple, a businessman and his trophy wife, Chester and Colette, who are not as elegant as they first appear, and Oscar Isaac as a young man, Rydal, a well-educated tour guide, more sincere than he first seems when they all meet amid the ancient ruins of Greece, which have their own compelling beauty and mystery. Desire and jealousy, money and crime, and the threat of violence make their relationships dangerous. In September 25, 2014 New York Times, Manohla Dargis wrote, "Graced with a superb cast—Mr. Mortensen and Mr. Isaac have the juiciest roles—Mr. Amini adds embellishing details and plot layers, hints at a grave Oedipal disturbance, turns up the sexual heat and smoothly increases the narrative torque. He keeps you guessing about the twists and turns but also about the strange kinks of character, which are in keeping with Highsmith's trademark psychological complexities and parade of deeply unbalanced characters (who keep readers unbalanced in turn)."
Whiplash – The love of art can become strained and exhausted, among teachers and students, and even artists and audience, as can be seen in Damien Chazelle's film Whiplash (2014). A teacher whose ability to nurture is buttressed by frustrated expectation and rage, until rage and disrespect and humiliation seem his primary tools, becomes an antagonist to a young protagonist: a music conductor, Terence (J.K. Simmons), and a drummer, Andrew (Miles Teller) who wants to study, learn, and become great, face each other—and, at first, it seems a case of villain and victim, although—seeing how determined and driven both are to achieve excellence—there are moments when one suspects monster may have met monster. It is a surprising film, with delicious twists—and dedication, skill, and art triumph.
Winter in the Blood – Complex, earthy, lovely, and moving, Winter in the Blood (2013), a film based on a novel by Blackfeet/A'aninin author James Welch and directed by two brothers, Alex and Andrew Smith, delivers a story of boredom, grief, guilt, drunkenness, hope and humor: a man's wife leaves him, taking a rifle with special meaning for him, and while searching for her to retrieve the rifle he meets a stranger who seems oddly familiar. Chaske Spencer plays the abandoned Native American man, Virgil. Julia Jones plays his wife, and David Morse plays the eccentric stranger. The film portrays personal and communal life, despair and pleasure, with realism and surrealism. Like a lot of minority men, Virgil is adrift in life, both free and crippled—outside official opportunity and power, circumscribed by adverse personal circumstances. The pain of long ago loss of brother and father still haunt him, the kind of pain that further smothers dream, effort, energy, and joy. Virgil's pain and pleasure are more real to him than anything else.
Winter Sleep – The past is not dead—and it certainly has not passed away in _Winter Sleep _ (2014), a Turkish film by Nuri Bilge Ceylan peopled by individuals living in homes of stone and brick that look half-carved out of rock, individuals who know each other too well—the love, generosity, intelligence, doubt, need, resentment, ignorance, poverty and wealth. An old actor and landlord, Aydin (Haluk Bilginer), his young wife Nihal (Melisa Sozen), and bitter sister Necla (Demet Akbag), and their acquaintances attract and repel each other with sympathy and accusations in a singularly haunting, good, and beautiful film. They are sophisticated people in a simple environment that cannot address their needs.
The fundamental facts of human existence such as birth and death, love and marriage and child-rearing, education and housing and food and medical care, are the things that most of us think about day to day, hour by hour. Where is one to find sustenance and love and work? The schools and companies and institutions that human beings create are intended to make each life a little easier than it would be if pursued alone, without the help of civilization or society. Our labor makes possible many things, and gives value of different kinds (exchange value, sentimental value) to what we do. It is not difficult to define the value of making tools, or creating furnishings for use—of craft and manufacturing; or even of locating and identifying raw materials that can be mined, transported, and transformed—at home, or in a factory—into usable stuff. Yet the brutal treatment—the uses and abuses—to which people are put in life, and in films such as The Matrix and Snowpiercer, suggests the limits of the utilitarian as a final standard in relation to human beings. Value and use are often confused in western minds, but it is value—the beauty, camaraderie, compassion, humor, intelligence, joy, and understanding found, and the love and respect inspired—and not the use—of humanity that justifies much of what people do, the private and public choices we make—and the value of humanity justifies rebellion to rebels; however, it is power itself that frequently justifies revolution to revolutionaries—and to resist revolution, to resist on the grounds of personal difference, is, usually, intolerable to the revolutionary.
The daily world of offices and factories rarely gratify poets—and there are few if any mentors to be found for radicals and renegades in bureaucracies. Who celebrates, or has even heard of, a visionary clerk or a patient revolutionary? The pursuit of passion or originality or even integrity appears ludicrous in certain places, making a man an obscure fool. What of art: of what use is art? Can that still, really, be a question, after all these centuries? One of the most fundamental and strangest facts about artists and intellectuals is the commitment to new or radical or obscure ideas that have yet to be articulated or presented in public but which artists and intellectuals deem necessary ideas. Arts and intellectuals are existential gamblers. Imagine creating a life and career dedicated to what people do not know that they need—it is a treacherous path, despite the freedom of mind that is its treasure: the path of the artist can bring adventure and liberation but, also, the artist's path can toughen the feet, weary the spirit, chill the heart, damage moral sense, challenge personal hygiene, and annihilate all reverence except for art. The starving artist knows, perhaps better than anyone, what it means to live without bare necessities, without respect and love. What can be done for artists, and for art? Understand the quality of attention, discipline, thought, and feeling that go into a life made amenable to art; respect the craft, energy, intelligence, time, and sacrifice that art requires; appreciate, with knowledge, the objects created; discuss and promote art; fund art through the provision of study fellowships, cost-of-living grants, project grants, prizes for excellence, and respectable salaries for art teachers, cultural programmers, and critics; and, most of all, purchase art and give art to institutions that preserve art for future generations. (What else? Ask an artist.) What will you get when you support art and artists, but all the joy and wisdom art has given, does give, and will give? Art has called, does call, and will call to the spirit's desire for freedom: the freedom to be, to speak, and to do—and the freedom to fulfill one's imagination, one's mind and spirit. Yet, while being an ideal, freedom is not absolute. Yes, it is a freedom of rights and responsibilities, and part of the mythology of the western world, claimed as part of the inheritance of being an American—and that freedom is frequently perceived as dangerous. The desire for freedom may be common but it is not commonly gratified. Freedom has been struggled for, whether the freedom of nations, of groups, of citizens, or of thought. Freedom is complex: the society, or community, agrees to balance or manage liberties and restraints through custom, rules, and laws, through government (the lack of government would be anarchism). Freedom is sought and resisted, expanded and curtailed.
Whereas civil rights come with citizenship in a particular country, human rights are thought to come with birth anywhere—the right to exist, to be free, to have shelter and food and water, to live without torture or threat of violence, and to receive justice before the law. In his commentary "On Humanities and Human Rights," in the 2012 Columbia University Press book The Critical Pulse, the scholar Paul Kuhn states, "Working in the humanities, one always labors in the face of a mystery. There is a gap between what we know and what we create" (page 120); and further, "Creation and interpretation are both free acts. They are not free in the sense of without constraint, but free in the sense of without causal explanation" (page 121); and further still, "To link dignity to freedom and freedom to creation is to recover the link of human rights to revolution. We might, however, think of this as the humanities' reading of revolution, which does not want for the extraordinary political event, but reminds us that the same free imagination is at work in every discursive exchange" (page 122).
Philosophy is contemplation, dedicated, orderly, principled, purposeful, rigorous, and sustained; a passion for thought, a thoughtful passion; an interrogation of propositions, an articulation of equations; a gesture toward science in logical language that can be poetic; an offering of possibilities for beauty, joy, morality, reason, and truth; a love of wisdom. Philosophy has taken human existence and consciousness as its terrain, and the freedom of perception and thought and judgment are perennial topics. John Stuart Mill (1806 – 1873), a British philosopher and political economist, wrote the great book On Liberty: Mill's On Liberty (1859) is an affirmation of human diversity, imagination, and freedom, with respect for creativity, freedom of thought and speech, and the actual progress of society. Other philosophers have touched the same topic, of course. For Plato, who was born about 428 before Christ and died 347 BC, freedom led one to acquire knowledge, and the acquisition of knowledge led to freedom—but, for Plato, that seemed to indicate the necessity for a government of the elite. Voltaire (1694 – 1778) advocated for civil liberties. David Hume (1711 – 1776) conceived of liberty as an exercise of will, not compelled by other forces. For Immanuel Kant (1724 – 1804), freedom allows the expression of reason—we must think of ourselves as free, even though we cannot be sure of that freedom (able to prove it). William James (1842 – 1910), a philosopher and writer who made contributions to psychology and social thinking as well as philosophy, and the author of Pragmatism (1907), argued for the connections among perception, thinking, and judging—but James was not an essentialist, and he said that what is considered essential in one time and place could be marginal in another. For James, a disbelief in freedom compromised moral idealism, but James asserted that the belief in freedom could be made in faith rather than upon evidence: thus, both freedom and moral responsibility could be affirmed. For Nietzsche (1844 – 1900), freedom was taking responsibility for oneself—the most severe individuality. An ethical individuality was the ideal for Rudolf Steiner (1861 – 1925), who considered independent thought and actions as a yearly, daily, hourly goal—considering the free spirit the best of human nature; and Steiner wrote The Philosophy of Freedom (1894). W.E.B. DuBois (1868 – 1963), whose principles were humane and thoughtful, had one of the busiest and most respectable of lives, and, though he was freer than most, DuBois thought of the limits of freedom as he thought often of African-Americans—and still DuBois said it was cowardly not to know. Alain Locke (1885 – 1954) celebrated cultural diversity and saw aesthetics as a realm that could express and expand freedom. John Dewey (1859 – 1952) thought of freedom as being able to participate in an ethical society. Ludwig Wittgenstein (1889 – 1951), a philosopher of logic and language, and a critic of traditional philosophy, articulated ideas about thinking itself, declaring that a thought is a proposition with sense; and in Philosophical Investigations (1953), Wittgenstein seemed to indicate that freedom is part of reflection, deliberation—an experience of the mind.
For those born in the twentieth century, freedom would be pursued with new vigor—and sometimes the exact opposite of freedom would be found—in the century's revolutions and wars. C.L.R. James (1901 – 1989) wrote about Caribbean and American Negroes who rebelled against oppressors to achieve freedom—sometimes thinking their struggle might be part of a larger fight, such as the American revolution or the civil war (to an extent, the latter proved true). Leopold Senghor (1906 – 2001) loved French culture but defended Negro identity and African traditions, and, a poet and politician, Senghor's fight for Senegal's independence was an embodiment of belief and thought, as was his disinterest in being president for life, although there had been criticisms of some of his authoritarian impulses (one of which, uniquely, was to absorb critics into his own government). Freedom for Hannah Arendt (1906 – 1975) was individuality, originality (and Arendt saw a lack of intellectual freedom in the abdication of responsibility that led to the Jewish holocaust). Maurice Merleau-Ponty (1908 – 1961) made the world, perception, and consciousness his complex subject; and for Merleau-Ponty we, humans, are body and mind, and freedom is comparable to alternatives, implying character, choice, and commitment. Men and women are not alone, according to Simone de Beauvoir (1909 – 1986), and in relating to each other, in their various combinations, through conscious choice and ethical acts they fulfill their freedom. Aime Cesaire (1913 – 2008) found clarity and power in the knowledge that poetry held, and wanted to renew the radical implications of old ideals such as freedom and justice as something that the widest range of people could partake in, supported by the state, and reaching beyond national demarcations. Albert Camus (1913 – 1960) was aware of freedom as being a flag that truth-tellers as well as liars could wave. Iris Murdoch (1919 – 1999) thought intellectual freedom was the only real freedom—and following the direction one's own educated free mind was the thing to do. Noam Chomsky (born 1928) has been quoted as saying that freedom, such as freedom of speech, is not just for ourselves and those we love, but for those we do not love. Richard Rorty (1931 – 2007), a philosopher and political commentator on democracy and labor rights, said that freedom is the recognition of contingency. Freedom is political, according to Angela Davis (b. 1944), the author of The Meaning of Freedom (2012); freedom is a state of existence but also acts and ideals, matters of health and protection and rights for self and others.
What is freedom for someone else may not be freedom for me, of course—and what is freedom for me may mean nothing to someone else. Sometimes people agree, and unite—but that does not mean that their agreement, even if it is the agreement of the many, is the agreement of all. "A particular claim would be self-evidence only in the sense that, at this particular moment in time, for this particular community of inquirers, with their particular set of values and goals, and relative to these currently accepted methods of inquiry and modes of explanation, then we members of the community, for the present, have no reason to challenge what is posited as 'self-evident'," wrote Mark Johnson in his impressive book Morality for Humans (University of Chicago Press, 2014; page 184).
Some people want balm, not brilliance; mercy, not meditation—they confuse self with wounds of the self, and want only missionary, nurse, and therapist, an endless pity party. Which is the most intelligent and useful: to focus on the pains and problems of the past, or the prospects and practices of the present and the future? What knowledge, skills, practices, and manners would help secure civic participation, professional competence and mastery, personal fulfillment and political power? Intelligent people feel affection and desire for people, places, and things that are good, wanting to protect and sustain them: intelligent people love. Ignorant people hate. Progressive people love. Reactionaries hate. Strong people love. Weak people hate. Creative people love. Destructive people hate. Love imagines us whole; hatred wants us in pieces. Hatred makes those who have felt pain, shame, and weakness, now suddenly, without discipline or effort or knowledge, feel strong. Such people insist on tribal affinity, having little personal virtue to secure attention, loyalty, or reward. A mindless nationalism of fools that does not include respect for individuality, intelligence, creativity, or accomplishment but rather encourages and affirms nasty tribal attitudes—resentment of ambition and accomplishment and hatred of others regardless of how intelligent or virtuous their manner, morality, or methods—is hopeless: to repudiate the necessity and significance of excellence is to ensure that one's own existence and work will be mediocre, without beauty, thought or use. To war against accomplishment because one has known disadvantage or suffering is ridiculous. Foolish people expect justice without asking or effort. The most banal assumption is that sameness is equality, and that equality is justice; however, that simple, conformist assumption does not take into account not only differences of history or biology but also differences of personality and skill—it denies complexity. It denies that a fundamental fact of human existence is struggle, the struggle for transformation, for growth, for excellence. Healing, a state of health, the very ground of possibilities, comes with the acquisition of knowledge, skills, and strength—and the cultivation of virtues. We can choose freedom. We can choose excellence. We can choose to let go of hate and to cultivate love.
Indian-Americans and Jewish Americans are doing well. Americans of Chinese and Nigerian ancestry are doing well—well in terms of education and employment, the creation of wealth and civic participation. The Lebanese and the Cubans in America are doing well. What kind of attitude can propel a person or group forward, into the future, rather than back into a regrettable past? "It turns out that for all their diversity, the strikingly successful groups in America today share three traits that, together, propel success. The first is a superiority complex—a deep-seated belief in their exceptionality. The second appears to be the opposite— insecurity, a feeling that you or what you've done is not good enough. The third is impulse control," wrote Amy Chua and Jed Rubenfeld in their consideration of the prosperity of different ethnic groups in "What Drives Success?" which was published in The New York Times (January 25, 2014). Chua and Rubenfeld report, citing a 2013 Russell Sage Foundation study and interviews with experts, the significance of cultural factors at work in success, such as a communal or familial expectation of excellence, and the simultaneous need to prove oneself against doubts. However, Chua and Rubenfeld report that group success usually dissipates after two generations—which seems a warning. What is one to do? Learn how to learn? Read? Maybe books such as The Art of the Start by Steven Kaplan, The Art of War by Sun Tzu, The Black Male Handbook by Kevin Powell, Building a Latino Civil Rights Movement by Sonia Lee, Civil Wars by June Jordan, The Covenant with Black America by Tavis Smiley, The Future of the Race by Henry Louis Gates Jr. and Cornel West, How Children Succeed by Paul Tough, How to Become a Straight-A Student by Cal Newport, How to Win Friends and Influence People by Dale Carnegie, How Your Child Learns Best by Judy Willis, The Latino Generation by Mario Garcia, Leadership and Self-Deception: Getting Out of the Box by C. Terry Warner and the Arbinger Institute, Leading from the Front: No Excuse Leadership Tactics for Women by Angie Morgan and Courtney Lynch, The Omni-Americans by Albert Murray, The Price of Paradise: The Costs of Inequality and a Vision for a More Equitable America by David Dante Troutt, The Price of the Ticket by James Baldwin, The Prince by Niccolo Machiavelli, The Red Atlantic: American Indigenes and the Making of the Modern World, 1000 – 1927 by Jace Weaver, Rich Dad Poor Dad by Robert Kiyosaki, The Richest Man in Babylon by George Clason, Sisters of the Yam: Black Women and Self-Recovery by Bell Hooks, Start with Why by Simon Sinek, Switch: How to Change Things When Change Is Hard by Chip and Dan Heath, Take a Lesson: Today's Black Achievers on How They Made It and What They Learned Along the Way by Caroline Clarke, The Ten Laws of Enduring Success by Maria Bartiromo, Twelve Steps Toward Political Recovery by Walter Mosley, What Moves at the Margin by Toni Morrison, and A Whole New Mind by Daniel Pink?
What kind of environment can elevate opportunity and prosperity? What are intelligent, practical political goals? One must begin where one is—look around, and see what opportunity or resources are there. Yet, there are ideals and projects that can be shared and pursued: education, broad and subsidized, if not free education for all at the poor, working class, and middle class levels of income; multicultural history and international studies courses in grade schools as well as colleges; expanded accessibility to knowledge and culture resources, such as public libraries and museums; federal, state, city, and town funding of cultural activities such as art and music and drama, and greater dissemination of literary journals, and philosophy, documentary film, and other journals, and support of discussions of civics and culture in public meeting rooms; apprenticeships, internships, and mentoring programs in different educational disciplines and professional fields; establishment of more craft and manufacturing facilities; higher taxes for corporations, and profit sharing; a shorter work week with no loss of pay; collective bargaining in corporate and work environments, with acceptance of labor unions and encouragement of workers' cooperatives; gender equity in work assignments and salaries; reinstitution of pension plans; cost-of-living minimum wage and social security payments, as well as unemployment benefits and welfare rights and reform; improved consumer protections, and greater regulation of credit markets; affordable housing, and rent control; free public health care, and instruction in diet and exercise; sexual education, and planned births, with support of broader parental, work leave, and child-rearing options; environmental preservation and environmental justice, including the health and safety of poor and minority communities; community gardens; rebuilding of infrastructure, such as bridges and roads; investment in renewable and safe energies; mediation of conflicts, and encouragement of peace rather than violence; gun safety and gun control; high-quality rehabilitation programs in jails and prisons, engaging body, mind, and spirit, as well as vocation; freedom of, as well as freedom from, religion; higher education and cultural diversity training required for all policemen, and a civilian review board for police and sheriff departments; increased publicity for third, fourth, and fifth or more political parties, and an end to gerrymandering of voting districts and, of course, election campaign finance reform.
The cosmopolitan mind, delighted and deliberate, is that of a person, self-creating and self-transcendent, very much concerned with beauty, knowing that beauty must be cared for in order to last: beauty must live in a benevolent place; and the cosmopolitan recognizes the rebel and the revolutionary as a potential comrade and a potential threat. The cosmopolitan, like the disciplined rebel and the moral revolutionary, looks at the world and tries to find what is beautiful, intelligent, and good—and what is liberating and pleasing. A human being gains freedom through accomplishments, art, battle, bequest, birth, citizenship, contract, decree, disguise, escape, fiat, forfeiture, knowledge, labor, law, love, luck, money, negotiation, popularity, protest, purchase, privacy, rebellion, revolution, solitude, spirituality, and transformation; but, beyond the dream of freedom or its gain, is the more significant matter of what one will choose to do with freedom. The gap between ideal and reality is one of the things that art, like philosophy, reveals. What have you been doing that is creative, intelligent, and spiritually nourishing? Where have you traveled, and where will you go? What books have you read, films seen, music heard? What painting or sculpture have you seen and thought about? Which ideas intrigue you? Which political discussions have you been monitoring? Whom have you met and found intriguing? Do you prefer quiet solitude, stillness? What have you learned of yourself, the world? Which new building fascinates you? When last did you look carefully at flowers rooted in the soil, or tended a growing plant? What have you grown or built? Are you mastering science and technology and using them to solve problems? What have you been doing that is creative, intelligent, and spiritually nourishing? What do you feel? How have you used your liberty? Have you shared wisdom with others? What have you stored against famine and loss? What do you imagine of the future? What are the principles, practices, and projects to which you can say, Yes!?
(Article Submitted September 2015)