10th Anniversary Survey Responses
Contributors Contribute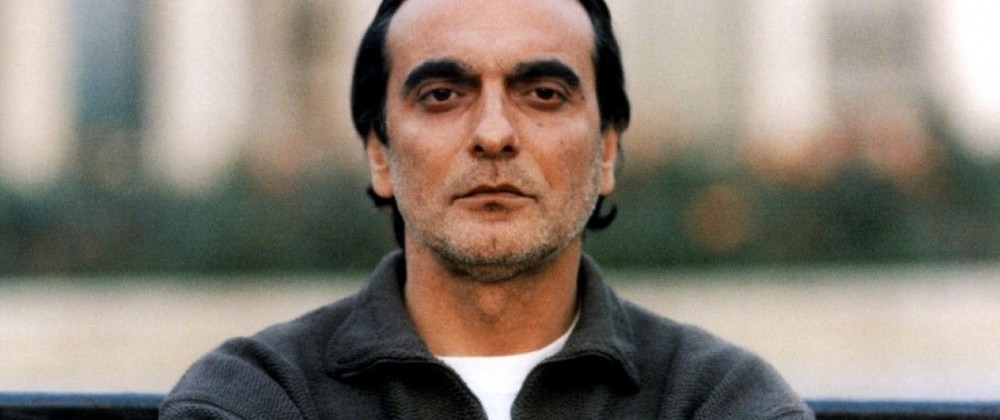 I want to thank all those who took the time to respond to my survey (and to everyone else who contributed to Offscreen over the past ten years). Here are the eight questions which I asked my respondents to approach in any way which way they felt:
1. Ten best/favorite films?
2. Which director has consistently made the most interesting work during this period?
3. What have been some of the more important developments and trends in cinema (in terms of technology, subject matter, genre, or cultural impact)?
4. Any major disappointments in terms of a specific film or filmmaker?
5. An overlooked film that you feel is worthy of critical appraisal (or reappraisal)?
6. Is there a national cinema which you feel has come to the fore in this period? A national cinema which has disappointed?
7. Most important DVD releases? DVD companies?
8. A work of critical, historical, or theoretical analysis (article or book) which you found to be particularly important and relevant?
---
David Church: David Church graduated from Western Washington University in 2005 with a B.A. in English. He is currently pursuing graduate cinema studies at San Francisco State University. Aside from contributing to Offscreen, his work has also been published in Disability Studies Quarterly and Senses of Cinema.
Casting a retrospective gaze over these last ten years—essentially my first ten years as a dedicated cinephile—it remains very tempting to write a long rant against Hollywood's general ineptitude during the past decade, its persistent cultural imperialism, its relentless dispersal of reactionary ideologies, its high ticket prices for substandard product, its cooptation of "independent" cinema, its vertical re-integration of theatres and studios under huge media conglomerates, its inability to change to fit the new digital age, and its refusal to foster a legitimate film culture in the United States. However, simply listing those reasons should amply suffice. May the next decade bring about Hollywood's demise, leaving only the bloated carcass of an industry that has spent itself to death. (Wishful thinking, I know.)
Meanwhile, certain filmmakers have drifted from very strong works into relative mediocrity in recent years (Joel & Ethan Coen, Terry Gilliam, Martin Scorsese, Quentin Tarantino), while otherwise skillful directors have disappointed with individual films (Sofia Coppola's Marie Antoinette, Wes Anderson's The Life Aquatic, Stanley Kubrick's Eyes Wide Shut, Peter Greenaway's 8 ½ Women, David Fincher's Panic Room).
Nevertheless, there have been a smattering of consistently fascinating directors at work during the 1997-2007 period, including Guy Maddin, Takashi Miike, Lars Von Trier, Michael Winterbottom, Chan-wook Park, Todd Solondz, Darren Aronofsky, Gaspar Noé, Paul Thomas Anderson, Jane Campion, Tranh Anh Hung, and Michael Haneke. From the past several years, one beautiful and brilliant film that consistently lingers in my mind as worthy of much greater critical appraisal is Sally Potter's Yes (2004), followed closely by Lou Ye's haunting Vertigo redux Suzhou River (2000). Apart from the continual decline of American independent cinema in the wake of corporate appropriation, the reinvigoration of East Asian cinema in the past decade has been absolutely fascinating to watch, especially the much-touted Asian horror boom.
As a dysfunctional white male, my own inadequacies, masochistic desires, and fragmented thoughts were apparently well served by cinema during the past decade, as the following list probably makes all too obvious. (Despite my general scorn for Hollywood, I must admit that many of these pictures are from the margins of Tinseltown, part of that category misleadingly marketed as the "indie film," even as the big studios continue to bankroll and distribute said films through their specialty divisions.) Here then are ten films that have stood out as personal favorites, in chronological order:
Happiness (Todd Solondz, 1998): At the top of my personal pantheon of "suburban hell" movies (along with Blue Velvet and Edward Scissorhands), this gleefully perverse look at soul-crushing middle-class ennui cuts very deep, just barely avoiding any major blood vessels. Perhaps the bleakest and funniest dark comedy ever made, featuring a wonderful ensemble cast overflowing with spleen and mismanaged libidos.
Rushmore (Wes Anderson, 1998): Still in high school when this film arrived, it was difficult not to see my present and future selves in this loving ode to the passive-aggressive male. Anderson's personal obsessions fully emerge here, matching the immature passions of his protagonists. The stench of upper-class New York intellectualism (read: Woody Allen Syndrome) that wafted into The Royal Tenenbaums is largely absent at this point.
Fight Club (David Fincher, 1999): When film historians look back at American cinema in the 1990s, this will be upheld as one of the crowning achievements, an endlessly entertaining but highly problematic work that crystallizes so many of the economic/sexual/racial tensions of the era. An anti-consumerist film nicely packaged for mass consumption by a major Hollywood studio, this one seemingly can't avoid its reactionary third act. "Where is my mind?" indeed.
eXistenZ (David Cronenberg, 1999): Cronenberg does for VR video games what he did for television in Videodrome, but perhaps with less immediate sense of dread. As might be expected, the body intersects with postmodern technology in many grotesque ways, with very perplexing results. Playfully self-referential and clever to no end, though I was secretly disappointed that there was no cameo by a trifurcated cervix.
Mulholland Drive (David Lynch, 2001): A delightfully dark puzzle-box in the tradition of Lost Highway (though somewhat simpler to solve), but also a scathing attack upon Hollywood's Dream Factory. This is arguably the single finest film of Lynch's career, an ill-fated romance rivaling the deviance of Blue Velvet and the horror of Eraserhead.
Adaptation (Spike Jonze, 2002): After 1999's brilliant Being John Malkovich, the Charlie Kaufman/Spike Jonze partnership strikes another high note with this anti-Hollywood Hollywood film. Many pictures have tried to wring some sort of drama from the inherently unwatchable activity of writing, but none come remotely close to this wildly convoluted and hilariously self-loathing satire.
Bad Education (Pedro Almodóvar, 2004): Spanish cinema's guiding light eschews melodrama for a huge injection of noir in his best film. Another entry on the list with filmmaking as its subject matter, this grim tale of clergy molestation, transsexual desire, and blackmail breathlessly compounds twist upon twist. Sexy, sinister, and full of wonderful surprises.
2046 (Wong Kar-wai, 2004): To call Wong's films "romantic" is a well-worn cliché, but this film outdoes the heart-rending effects of his previous work, including even my old favorite, Fallen Angels. The sci-fi influence works well here and every frame is breathtakingly beautiful. Many might argue that In the Mood for Love was a superior film with a more sympathetic protagonist, but in my opinion, 2046 far outdoes its predecessor.
Eternal Sunshine of the Spotless Mind (Michel Gondry, 2004): A splendidly strange and yet very believable romantic comedy (of sorts) from the pen of Charlie Kaufman. A mindfuck film (yes, another!) that nicely captures the schizophrenic experience of love and loss at this moment in history. Amid all the surreal trickery and po-mo play going on here, there is an emotional core that feels authentically honest. One of the very few love stories worth a damn anymore.
The Brand upon the Brain! (Guy Maddin, 2006): The second part of an autobiographical trilogy (beginning with Cowards Bend the Knee and concluding later this year with the documentary Love Me, Love My Winnipeg), this film is perhaps the most emotionally mature film of Maddin's career, a remarkably fecund fever dream shot over a scant nine days. After mourning a dead father and brother over small installments in his earlier films, here Maddin takes a pre-emptive strike upon potential future grief by looking back upon repressed childhood memories of his still-living mother and sister. With a somewhat different feel than his other films (perhaps due to the abundance of outdoor location shooting), this is Guy Maddin at his best—erotic, eccentric, macabre, hilarious, and very, very sad!
While Criterion's DVD series continues to be the yardstick of excellence for any self-respecting high art patron (followed closely by Kino and Zeitgeist), the one DVD company that I feel has separated itself from all the rest in the past ten years is Anchor Bay. Their discs are consistently good, presenting uncut versions of hard-to-find films in their correct aspect ratio, often peppered with fine extra features and great picture/audio quality. My love for Anchor Bay grows out of their dedication to Italian horror films, of which they have a substantial selection, including the major works of Dario Argento, Lucio Fulci, Mario & Lamberto Bava, Michele Soavi, and an ample library of other past and present horror/cult films from Europe and North America. Of course, they also release more "reputable" films, like several excellent Werner Herzog collections and a fantastic (and long-awaited) Alejandro Jodorowsky box set.
While by definition not to everyone's taste, the rise of cult film criticism in the past decade (following the publication of Jeff Sconce's seminal 1995 article "Trashing the Academy") has been the most exciting development in film criticism for me. Certain studies and collections have become essential reading, including Defining Cult Movies (2003), Joan Hawkins' Cutting Edge (2000), and Eric Schaefer's Bold! Daring! Shocking! True! (1999), while others have been somewhat less successful, such as Trash Aesthetics (1997), Unruly Pleasures (2000), Mikita Brottman's Offensive Films (2005), and several collections from Wallflower Press. The 2007-2008 period will continue to see more growth in this area with the upcoming publication of Sleaze Artists (ed. Jeff Sconce), The Cult Film Reader (eds. Xavier Mendik & Ernest Mathijs), and Eric Schaefer's Massacre of Pleasure: A History of the Sexploitation Film, 1960-1979. Thankfully, Offscreen has always been eager to explore this field, and I hope to see this particular trend continue on into the foreseeable future.
---
Roberto Curti: Roberto Curti (Parma, Italy) is a free lance writer for several Italian and foreign magazines. He's a regular contributor to Nocturno and has collaborated, among others, to the Spanish mag Quatermass. In 2003 he co-wrote (with Tommaso La Selva) Sex and Violence, a volume on extreme cinema, which is in its second edition, 2007, and in 2004 a Spanish-published monography on James Coburn, El samurai del oeste (The Samurai of the West). He is also the author of Italia odia (Italy Hates, 2006), an in-depth history of Italian crime and noir films, and Stanley Kubrick: Rapina a mano armata (Stanley Kubrick: The Killing, 2007), an in-depth analysis of Kubrick's The Killing.
Ten best/favorite films?
Grizzly Man (2005, Werner Herzog)
Eyes Wide Shut (1999, Stanley Kubrick)
Caché (2005, Michael Haneke)
L'ora di religione (2002, Marco Bellocchio)
25th Hour (2002, Spike Lee)
The Prestige (2006, Christopher Nolan)
Mulholland Dr. (2001, David Lynch)
Bin-jip/??3-Iron?? (2004, Kim Ki-duk)
Mies vailla menneisyyttä/??The Man Without a Past?? (2002, Aki Kaurismaki)
A Hero Never Dies (1998, Johnnie To)
Which director has consistently made the most interesting work during this period?
I'd say Michael Haneke, whose exploration of violence and its representation has a lucidity and a theorical weight which makes it all the more relevant in comparison to the way Hollywood mainstream cinema deals with it. Also, Werner Herzog has found a renewed, outstandingly strong inspiration with his documentary work.
Any major disappointments in terms of a specific film(s) or filmmaker(s)?
The Art of Sleep, Michel Gondry's follow-up to Eternal Sunshine (which I loved) was, to me, simply unbearable, a concoction of annoying self-indulgences and half-baked would-be poetry. Also, Kitano's post-??Hana Bi?? work is often not on a par with his early '90s films.
An overlooked film that you feel is worthy of critical appraisal (or reappraisal)?
I'll concentrate on Italian cinema, Michele Soavi's Arrivederci amore, ciao (2006) was a truly great genre film which dealt with Italian history (the Seventies, terrorism etc.) in a much more uncompromising way (both thematically and stylistically) than Michele Placido's Romanzo criminale (2005) which in itself was a fairly good work. And I think the most interesting Italian director around is Matteo Garrone, whose two more recent films, L'imbalsamatore (2002) and Primo amore (2004), truly deserve to be seen by a larger, non-Italian audience.
Is there a national cinema which you feel has come to the fore in this period? A national cinema which has disappointed?
South Korea has obviously replaced Hong Kong as the next big thing for Occidental critics and audience alike, with such directors as Kim Ki-duk, Park Chan-wook, Bong Joon-ho and Hong Sang-soo. And Hollywood mainstream cinema is as hollow and depressing as ever, but I guess that's just how things go.
Most important DVD releases? DVD companies?
Criterion.
---
Ryan Diduck: Ryan Diduck began his studies at the University of Alberta in Film and Media Studies and Sociology in 2002. In 2006, he graduated Magna Cum Laude from Film Production at the Mel Hoppenheim School of Cinema at Concordia, and is continuing as an M.A. candidate in Film Studies. Ryan has won numerous awards and scholarships, has written extensively for Offscreen, and his work shall be included in an upcoming Canadian media text published by Thomson Learning. Ryan's research areas include independent American, European and Canadian cinemas, Gangster and Film Noir, and new directions in media culture of the 21st Century.
Obligatory Disclaimer: The opinions expressed herein are solely those of the author, and are not necessarily equivalently held, in whole or in part —before, during, after, ever— by the publisher. Thank you.
Eleven best/favorite films?
1997 – Casino (Martin Scorsese, 1995)
1998 – Last Night (Don McKellar)
1999 – Fight Club (David Fincher)
2000 – The Sopranos (Granted it's not a movie, but is, nonetheless, consistently of higher quality than much silver screen fare.)
2001 – Millennium Mambo (Hou Hsiao-Hsien)
2002 – Morvern Callar (Lynne Ramsey)
2003 – The Saddest Music in the World (Guy Maddin)
2004 – Les Invasions Barbares (Denys Arcand)
2005 – Caché (Michael Haneke)
2006 – Day Night Day Night (Julia Loktev)
2007 – INLAND EMPIRE (David Lynch, 2006)
Which director has consistently made the most interesting work during this period?
David Lynch, without a doubt. In the span of 10 years, he has produced a body that includes Lost Highway, The Straight Story, Mulholland Dr., INLAND EMPIRE, a labyrinthine website, rabbits, lamps, napkin drawings, dumbland, distorted nudes, and some oddly painted baloony-like things. And, all this is only at the surface.
What have been some of the more important developments and trends in cinema (in terms of technology, subject matter, genre, or cultural impact)?
The Ultimate visual beauty of 'film' film is evidenced in works culled from the above list such as Casino, or Mulholland Dr.; however, in light of the increasing necessity of rapidity, and a hopefully genuine concern for our natural surroundings, it seems that the more interesting, and perhaps, more significant developments in terms of cultural impact, are digital.
Any major disappointments in terms of a specific film(s) or filmmaker(s)?
We don't like to dwell on it…
An overlooked film that you feel is worthy of critical appraisal (or reappraisal)?
Cremaster V
Is there a national cinema which you feel has come to the fore in this period? A national cinema which has disappointed?
Both French and English Canada are producing some very, very good work.
Most important DVD releases? DVD companies?
The Palm Pictures Director's Label has changed the way I regard video artists, and the short film format.
A work of critical, historical, or theoretical analysis (article or book) which you found to be particularly important and relevant?
Museum Movies: The Museum of Modern Art and the Birth of Art Cinema, by Haidee Wasson
Thank you for including me in this survey; here's to another decade – and more – of offscreen awesomeness!
R./
moving.image.sound.word
Kino Pravda
---
Simon Galiero: Simon Galiero, born in Montreal in 1978, has been the co-editor of the online film journal Hors Champ since 1998, in which he has published many articles, and interviews with Jonathan Nossiter, Jean Pierre Lefebvre and Bernard Émond. In 1999, under the auspices of Hors Champ, he began programming a long series of projections/discussions at the Cinémathèque québécoise, screening films by Stan Brakhage, Nuri Bilge Ceylan, John Ford, Jean-Luc Godard, Werner Herzog, Otar Iosseliani, Peter Kubelka, and Ermanno Olmi. Galiero has been part of editorial board of the film journal 24 Images since 2005 and has written articles for Le Devoir and les Cahiers du Cinéma. Since 1998 Galiero has also directed several short films, both documentary and fiction, including Encore dimanche, The Immigrant and Our Jail is a Kingdom.
Ten best/favorite films?
Kasaba (Nuri Bilge Ceylan, 1997)
Celebrity (Woody Allen, 1998)
The Wind Will Carry Us (Abbas Kiarostami 1999)
Adieu, plancher des vaches! (Otar Iosseliani 1999)
Nuages de mai (Nuri Bilge Ceylan 1999)
Je rentre à la maison (Manoel de Oliveira 2001)
Gerry (Gus Van Sant 2002)
Saraband (Ingmar Bergman, 2003)
Birth (Jonathan Glazer, 2004)
Junebug (Phil Morrison 2005)
Which director has consistently made the most interesting work during this period?
Abbas Kiarostami, Bélà Tarr, Manoel De Oliveira, Alexander Sokourov, Dardenne brothers.
What have been some of the more important developments and trends in cinema (in terms of technology, subject matter, genre, or cultural impact)?
-The increase in "home cinema"
-Digital cameras
Any major disappointments in terms of a specific film(s) or filmmaker(s)?
Michelangelo Antonioni, Wim Wenders.
An overlooked film that you feel is worthy of critical appraisal (or reappraisal)?
Junebug (Phil Morrison) and Station Agent (Thomas McCarthy).
Is there a national cinema which you feel has come to the fore in this period? A national cinema which has disappointed?
Disappointment: I would say France's "popular" cinema. For example, the large gulf in quality between Quai des Orfèvres (Clouzot, 1947) and the horrible 36, quai des orfèvres (2004). What was specific about the good classical French cinema (Renoir, Carné, Truffaut, Sautet) seems to have been a little bit crushed by the desire of the new generation to adapt the worst of Hollywood cliché's. This is also true for Quebec cinema.
Most important DVD releases? DVD companies?
No doubt Criterion, and their box sets of Carl Dreyer, Ingmar Bergman or Jean Renoir. Also the complete collection of Eric Rohmer, edited by his company "Les films du Losange". I add to this a nice and unexpected discovery by the Cinémathèque Française (released on DVD by "Cinéma" magazine, Editions Leo Scheer): John Ford's silent film Bucking Broadway.
A work of critical, historical, or theoretical analysis (article or book) which you found to be particularly important and relevant?
Jean-Pierre Coursodon and Bertrand Tavernier's 50 ans de cinéma américain (50 Years of American Cinema) is, for me, the most enjoyable kind of literature about movies.
---
Philip Gillett: Philip Gillett is a freelance writer on film and author of The British Working Class in Postwar Film (MUP, 2003). An essay on realism in postwar British film is appearing in a forthcoming issue of Film International and he is currently working on a re-examination of the film canon.
I'd like to celebrate rising standards in the cinema over the last ten years, but I can't. The multiplex has increased its stranglehold and Hollywood churns out dross with undiminished enthusiasm. There are glimmers of hope. High-definition video has made it cheaper to shoot films, even if the limitations of the process are sometimes apparent on the large screen. A few films without English dialogue are infiltrating British multiplexes, notable examples being Ang Lee 's Crouching Tiger, Hidden Dragon (Taiwan/HK/US/China, 2000) and Oliver Hirschbiegel's Downfall (Germany/Austria/Italy, 2004). As more cinemas install digital projection equipment, distribution costs should fall, allowing single screenings of minority interest films to become economic. That's the theory, but yet another screening of the latest blockbuster seems irresistible to accountants. Internet downloads and DVD releases may become the norm for disseminating minority interest films. This will improve availability, even if it means more chamber pieces which are at home on the small screen. The rise of the documentary is a mixed blessing: directors want the prestige of a cinema release, so we have been deluged with material which belongs on television. The same might be said of animated film.
France and Italy, those traditional heartlands of the art-house film, have lost their dominance to Germany and the former eastern bloc countries. Difficulties in financing projects may be to blame, or young directors are being lured into other media or to other countries. For the most consistently interesting work we have to look even further east to directors like Hsiao-hsien Hou in Taiwan. Parallelling the growth of the Chinese economy is the emergence of China as a cultural force in the worlds of sport and music. The cinema may be the next field to conquer. A generation of directors like Lang Ying could give us some intriguing film-making; my qualm is that commercial pressures will come to the fore and I shall have to slumber through another beautifully-choreographed epic with a cast of thousands.
Quentin Tarantino is the major disappointment among directors. Jackie Brown (US, 1997) shows what he can achieve, but his subsequent meagre output has been marked by a regression to jokey knowingness and juvenile violence. On the plus side Richard Linklater has proved his talent across the genres. In Europe Michael Haneke has a narrower range, but is consistently watchable. The most compelling and varied body of work comes from Ki-duk Kim. He might tailor Eastern tradition for Western audiences, but this does not detract from his craftsmanship and hypnotic visual sense. The lack of distribution is to be deplored.
My ten best films among those which have received widespread distribution and/or press coverage and which merit repeated viewing are (in alphabetical order):
American Beauty (Sam Mendes, US, 1999)
Before Sunset (Richard Linklater, US, 2004)
Chasing Amy (Kevin Smith, US, 1997)
The Death of Mr Lazarescu (Cristi Puiu, Romania, 2005)
Eternal Sunshine of the Spotless Mind (Michel Gondry, US, 2004)
Lost in Translation (Sofia Coppola, US/Japan, 2003)
Mulholland Drive (David Lynch , France/US, 2001)
Run Lola, Run (Tom Tykwer, Germany, 1998)
Sideways (Alexander Payne, US, 2004)
The Truman Show (Peter Weir, US, 1998)
Sadly, many of the films which move me most and linger in the memory are little seen and difficult to obtain. They deserve better. Among these I include:
The Coast Guard (Ki-duk Kim, S. Korea, 2002). The place of the militaristic mentality in modern South Korea.
Dogme 25: Converging with Angels (Michael Sorenson, Denmark/US, 2002). An unexpectedly tender story of a male escort and a girl he befriends.
Laundry (Junichi Mori, Japan, 2001). Two damaged young people are drawn together and survive against the odds.
Lovers of the Arctic Circle (Julio Medem, Spain/France, 1998). Similar in structure to Sliding Doors (Peter Howitt, GB/US, 1998) and Run Lola, Run in giving multiple perspectives on the same story, but more a more emotional treatment.
Samaritan Girl (Ki-duk Kim, S. Korea, 2004). A dying prostitute wants to see the man she loves, but he exacts a high price from her best friend.
16 Years of Alcohol (Richard Jobson, GB, 2003). The costs of abandoning your old life and finding redemption.
Suzhou he (Ye Lou, Germany/China, 2000) An allusive and subtle love story.
Weekend Plot (Ming Zhang, China, 2001). A group of young people take a trip up the Yangzhe, resurrecting old loves and tensions against the backdrop of the river.
---
André Habib: André Habib is completing a Ph.d. on the "the imaginary of ruins in cinema," in the Department of Comparative literature (cinema option) at Université de Montréal. He finished his master's thesis in Film Studies at Concordia in 2001, on Godard's Histoire(s) du cinema. He has taught classes at Concordia, Université de Montréal, and McGill University. He is also a film critic and co-editor for the journal Hors champ; he has curated film programmes at the Cinémathèque québécoise, and is also editorial coordinator of the journal Intermédialités. His articles have been published in Substance, Lignes de fuite, Senses of Cinema, Intermédialités, Offscreen, Discours social, and CiNéMAS. He is also co-editing with Viva Paci a collection of texts entitled L'imprimerie du regard: Chris Marker et la technique which will be published in the collection "Esthétiques" at L'Harmattan, in 2008.
Ten best/favorite films?
Histoire(s) du cinéma (Jean-Luc Godard, France, 1987-1998)
Werckmeister Harmonies (Bela Tarr, 2000)
The Wayward Cloud (Tsai Ming-liang, 2005)
Last Days (Gus Van Sant, 2005)
The Taste of Cherry (Abbas Kiarostami, 1997)
The Sun (Alexander Sokourov, 2005)
Clouds of May (Nuri Bilge Ceylan, 1999)
Les amants réguliers (Philippe Garrel, 2005)
The New World (Terrence Malick, 2005)
West of the Tracks, Wang Bing
Which director has consistently made the most interesting work during this period?
Jia Zhang-ke, Hou Hsiao-hsien, Gus Van Sant, Alexander Sokourov, the Dardenne Brothers, and Bruno Dumont.
What have been some of the more important developments and trends in cinema (in terms of technology, subject matter, genre, or cultural impact)?
-Digital culture and the loss of the "idea" of cinematic imprint/indexicality
-The youtube phenomena (at large)
-Post-9/11 symptom films
-Rediscovery of minimalism (sequence shot, still camera, etc.)
Any major disappointments in terms of a specific film(s) or filmmaker(s)?
Filmmaker: Raoul Ruiz; Peter Greenaway; Moshen Makhmalbaf, and Wim Wenders
Film: Eros (Soderbergh/Antonioni/Wong)
An overlooked film that you feel is worthy of critical appraisal (or appraisal)?
The New World (Terrence Malick); Psycho (Gus Van Sant); The films of Pedro Costa (in particular his last film, En avant, Jeunesse!); Jean-Luc Godard's George Pompidou exhibit (Voyage en utopie, 1946-2006) and his video works of the late 90's and 2000's.
Is there a national cinema which you feel has come to the fore in this period? A national cinema which has disappointed?
Come to the fore: Korean Cinema; Taiwan Cinema.
Both come to the fore and disappointed: Iranian Cinema.
Most important DVD releases? DVD companies?
DVD releases: Jeanne Dielman (Chantal Akerman), Satantango (Bela Tarr), Histoire(s) du cinéma (Jean-Luc Godard), By Brakhage (Criterion compilation), Four Short Films (Godard-Miéville, EMI).
DVD companies: Carlotta Film, Criterion, Cahiers du cinéma
A work of critical, historical, or theoretical analysis (article or book) which you found to be particularly important and relevant?
Victor Burgin, The Remembered Film
Mary Ann Doane, The Emergence of Cinema Time
Paolo Cherchi Usai, The Death of Cinema
Georges Didi-Huberman, Devant le temps
Nicole Brenez et al., Jean-Luc Godard. Documents (George Pompidou exhibit catalogue)
---
Randolph Jordan: is a graduate of the MA Film Studies programme at the Mel Hoppenheim School of Cinema at Concordia University in Montreal, and is currently enrolled in Concordia's Interdisciplinary PhD Humanities programme. His research in the MA programme focused on sound/image relationships in the cinema with a particular interest in the bearing of film sound practice on theory (and vice-versa). His thesis concerned sound in the films of David Lynch and the issues they raise within the field of contemporary film sound theory. His doctoral research expands his interest in sound to explore the intersections between film studies, electroacoustic music and acoustic ecology.
Top 12 International Shorts
Outer Space – 1999 – Peter Tscherkassky – Austria
Heart of the World – 2000 – Guy Maddin – Canada
In Absentia – 2000 – Brothers Quay – UK
#11 (Marey <-> Moire) – 2001 – Joost Rekveld – The Netherlands
Copy Shop – 2001 – Virgil Widrich – Austria
The Cat With Hands – 2001 – Robert Morgan – UK
Opus Pia – Pia 01 – 2001 – Takagi Masakatsu – Japan
11.09.01 – Mexico Segment – 2002 – Alejandro Gonzales Inarritu
Love from Mother Only – 2003 – Dennison Ramalho – Brazil
Coffee and Cigarettes – Champagne – 2003 – Jim Jarmusch – USA
Collage D'Hollywood – 2004 – Richard Kerr – Canada
Blind Spot – 2005 – Raul Navarro + Alex Montoya – Spain
Top 10 from Europe, The Colonies, and Russia
Run Lola Run – 1998 – Tom Tykwer – Germany
L'Humanite – 1999 – Bruno Dumont – France
Goddess of 1967 – 2000 – Clara Law – Australia
Sous le Sable – 2000 – Francois Ozon – France
Werckmeister Harmonies – 2000 – Bela Tarr – Hungary
Spider – 2002 – David Cronenberg – Canada/UK/France
La Vie Nouvelle – 2003 – Phillippe Grandrieux – France
L'Intrus – 2004 – Claire Denis – France
The Sun – 2005 – Alexander Sokurov – Russia
Top 10 American
Lost Highway – 1997 – David Lynch
Fear and Loathing in Las Vegas – 1998 – Terry Gilliam
Ghost Dog – 1999 – Jim Jarmusch
Eyes Wide Shut – 1999 – Stanley Kubrick
American Psycho – 2000 – Mary Harron
Gerry – 2001 – Gus Van Sant
Donnie Darko – 2001 – Richard Kelly
The Man Who Wasn't There – 2001 – Cohen Brothers
Reflections of Evil – 2002 – Damon Packard
The New World – 2005 – Terrence Malick
Top 10 English Language Documentaries
Lucky People Center International – 1998 – Erik Pauser + Johan Soderberg
How's Your News? – 1999 – Arthur Bradford – USA
Mr. Death – 1999 – Errol Morris – USA
Dogtown and Z Boys – 2001 – Stacey Peralta – USA
Rivers and Tides – 2001 – Thomas Riedelsheimer
Gambling, Gods and LSD – 2002 – Peter Mettler – Canada/Swizerland
Grizzly Man – 2005 – Werner Herzog – USA
No Direction Home – 2005 – Martin Scorsese – USA
Jesus Camp – 2006 – Heidi Ewing + Rachel Grady – USA
When the Levees Broke – 2006 – Spike Lee – USA
Top 10 Asian
Fireworks – 1997 – Takeshi Kitano – Japan
Afterlife – 1998 – Hirokazu Koreeda – Japan
The Hole – 1998 – Tsai Ming-Liang – Taiwan
Charisma – 1999 – Kiyoshi Kurosawa – Japan
Gojoe – 2000 – Ishii Sogo – Japan
In the Mood for Love – 2000 – Wong Kar-Wai – Hong Kong
Dead or Alive 2: The Birds – 2001 – Takashi Miike – Japan
Last Life in the Universe – 2003 – Pan-Ek Ratanaruang – Thailand
Tale of Two Sisters – 2003 – Ji-Woonn Kim – Korea
Tamala 2010: A Punk Cat in Space – 2003 – TOL – Japan
Which director has consistently made the most interesting work during this period?
David Lynch
What have been some of the more important developments and trends in cinema (in terms of technology, subject matter, genre, or cultural impact)?
Most developed genre of the last 10 years: documentary.
Any major disappointments in terms of a specific film(s) or filmmaker(s)?
Most disappointing filmmaker of the last 10 years: George Lucas
An overlooked film that you feel is worthy of critical appraisal (or reappraisal)?
Reflections of Evil
Is there a national cinema which you feel has come to the fore in this period? A national cinema which has disappointed?
Come to the fore: Korean
Most important DVD releases? DVD companies?
Most important DVD release: Sogo Ishii: The Punk Years
Consistently Best DVD Company: Criterion
A work of critical, historical, or theoretical analysis (article or book) which you found to be particularly important and relevant?
Important Theory Book: Into the Vortex. Britta Sjogren (2006).
---
Betty Kaklamanidou: Born in Thessaloniki, Greece, Dr. Betty Kaklamanidou studied French Literature at the Aristotle University, as well as journalism. She completed a Ph.D. on Film and Literature in May 2005. Dr. Kaklamanidou has written film reviews as well as theoretical articles in the Greek cultural magazines Exostis and Fix Carré from 2003 to 2005. Since October 2005, she has been teaching film history and theory at the newly-founded Film School of the Aristotle University of Thessaloniki. She is the author of When Film Met Literature (Aigokeros editions, Athens, in Greek) and is currently working on her second book on the history of the romantic comedy.
Congratulations for the 10th anniversary of Offscreen and 10 million wishes for its persistence to quality, its fresh outlook on film and the chances it gives to new scholars around the world.
My Ten Favorite Films
To be completely honest, I thought it was going to be very easy to choose ten films as I feel that every year fewer and fewer films manage to attract my attention or haunt my thoughts long after I leave the theatre or turn off the DVD player (!). However, as I started my search into the past, I quickly found myself with a list of more than 25 films. So, I guess, there is still hope for the art we all feel so passionate about. I tried to shorten the list and did my best to include one film for each year. Of course, my failure is evident in the list that follows, which includes the 10 films I found most compelling, moving, cinematically and directorially complete, and script-wise tight, witty and strong.
The Truman Show (Peter Weir, 1998)
Magnolia (Paul Thomas Anderson, 1999)
Requiem for a Dream (Darren Aranovsky, 2000)
Moulin Rouge (Baz Luhrmann, 2001)
About Schmidt (Alexander Payne, 2002)
Spring, Summer, Fall, Winter… and Spring (Kim Ki-Duk, 2003)
Eternal Sunshine of a Spotless Mind (Michel Gondry, 2004)
Before Sunset (Richard Linklater, 2005)
5 × 2 (François Ozon, 2005)
Le couperet (Costa-Gavras, 2005)
Which directors have consistently made the most interesting work during this period?
Richard Linklater (Fast Food Nation, 2006, Before Sunset, 2004)
Marc Forster (Stranger Than Fiction, 2006, Stay, 2005, Finding Neverland, 2004, Monster's Ball, 2001)
Alexander Payne (Election, 1999, Sideways, 2004)
Kim Ki-Duk (Spring, Summer, Fall, Winter… and Spring, 2003, 3-Iron, 2004)
Haya Miyazaki (Spirited Away, 2001, Howl's Moving Castle, 2004)
Overlooked films that you feel is worthy of critical appraisal (or reappraisal)?
I feel that the romantic comedies of the past decade have been ignored by critics and film theory although recent research by Steve Neale, Frank Krutnik, et al. provide us with valuable food for thought and an opportunity to reassess the dynamics and the forces that hide behind this externally superficial genre. There seems to be an ongoing prejudice against feel-good movies and I have to wonder why only a few film theorists seem to go past the surface and examine romantic comedies. That is why I believe films such as Bridget Jones' Diary, What Women Want, Notting Hill, Love Actually…, My Best Friend's Wedding, Gray Matters, Punch Drunk Love deserve a second reading.
A work of critical, historical, or theoretical analysis (article or book) which you found to be particularly important and relevant?
Kathrina Glitre's (2006) Hollywood Romantic Comedy, States of the Union 1934-1965, Manchester: Manchester University Press (for her incisive analysis and her theoretical background).
Frank Krutnik's (1998) 'Love Lies: Romantic Fabrication in Contemporary Romantic Comedy', in Terms of Endearment. Hollywood Romantic Comedy of the 1980s and 1990s, Peter Williams Evans & Celestino Deleyto (eds.), UK: Edinburgh University Press (for his awareness of the age of lost innocence in new romantic narratives and his strong arguments)
Robert Stam's (2005) 'Introduction: The Theory and Practice of Adaptation', in Literature through Film, Robert Stam & Raengo Alessandra (eds), USA: Blackwell (for introducing the French scholar Gérard Genette to the American public and his vast theoretic knowledge).
---
Brett Kashmere: Brett Kashmere is a filmmaker and educator based in Central New York. His work combines traditional research methods with hybrid interfaces, handmade equipment, and materialist aesthetics. Kashmere's films, videos, scholarship and curatorial projects have been presented at festivals, conferences and venues internationally and used in university curricula. His writing has appeared in journals, magazines and anthologies such as The Canadian Journal of Film Studies, The Encyclopedia of the Documentary Film, Take One, The Films of Jack Chambers, esse, Senses of Cinema, and the forthcoming Pleasure Dome publication, Excesses and Extremes in Film and Video. Kashmere holds an MA in Film Studies and an MFA in Studio Arts from Concordia University. He will be a Visiting Assistant Professor at Oberlin College in 2008.
Ten best/favorite films?
Ten (or so) memorable film/video/media-based experiences from the past decade:
Two exceptional hybrid films by R. Bruce Elder: Crack, Brutal Grief seen at the Festival of New Cinema, Montreal; and Eros and Wonder, which premiered at Cinematheque Ontario in Toronto. Parts of Elder's current film cycle, The Book of Praise, both pieces explore new formal territory, employing elaborate and sophisticated electro-chemical interfaces. More importantly, these exhilarating, visceral films provide a fugitive, quivering vision of human fragility and fleeting glimpses of beauty amidst a background of contemporary violence and decay.
Thom Andersen's incisive essay-film, Los Angeles Plays Itself, Festival of New Cinema in Montreal.
An intimate screening of Kitch's Last Meal, Carolee Schneemann's long-neglected (and seldom seen) Super 8 domestic epic, partially unfurled across a sweltering Montreal summer night. Stacked vertically (which requires a different type of visual reading) as if to suggest windowpanes, the dual-projected five-hour conclusion of her Autobiographical Trilogy explores issues of social and personal identity with grace and fluidity. Employing her cat (co-star of Fuses), then-partner Anthony McCall, and a train that ran behind her house daily as collaborator-muses, Schneemann shapes ordinary objects and interactions into a sublime meditation on the generative potential of artistic living.
A recreation of Matsumoto Toshio's For My Crushed Right Eye, using the original 1970 screening technique – with three synchronized projectors and a lightning storm of flashbulbs at the end, at the Oberhausen International Short Film Festival, Germany. Viewed through a jet-lagged fog, it woke me up.
The premiere of Ken Jacobs' Star Spangled to Death, an astonishing, intemperate condemnation of postwar American society (a film five decades in the making), at the New York Film Festival's Views from the Avant-Garde. Combining vintage blocks of found ethnographic film, racist cartoons, chilling presidential addresses and political campaigning with wildly improvised camp performances by his cohorts Jack Smith and Jerry Sims, Star Spangled to Death alternates between complicit boredom and disorderly unrest. The cornerstone of Jacobs' life/work, Star Spangled to Death demonstrates that formal experimentation and sociopolitical critique are necessarily intertwined.
Live, media-based performances by Wynne Greenwood's quasi-real electro-pop art project, Tracy + the Plastics at assorted cabarets around New York City. During her video concerts, Greenwood (as singer/bandleader Tracy) interacts with carefully timed, pre-recorded music and video projections of alter egos Nikki (keyboards) and Cola (drumbeats). Amazing!
Isaac Julien's installation, Baltimore –a gritty, complex investigation of African American representation, presented at New York's Metro Pictures, and featuring the legendary film director and Renaissance man Melvin van Peebles. Grainy 16mm footage filmed in Baltimore's inner city neighbourhoods, The Great Blacks in Wax Museum, the Peabody Library, and the Walters Museum, a strangely stationed female cyborg (a 21st century updating of the Foxy Brown archetype), and high-tech special effects are knit together in a nifty, if somewhat disjunctive, three-screen projection. Riffing on the language, iconography and style of Blaxploitation cinema, Baltimore both celebrates and interrogates black identity within American culture.
Sitting on a suspended tree bench watching Songs of Praise for the Heart Beyond Cure (Emily vey Duke & Cooper Battersby) at The Warehouse Gallery, Syracuse, NY.
Discovering Hans Schabus' bizarre, inventive, earthworks-inspired films at the Kassel Documentary Film & Video Festival in Germany. A nice surprise.
Jacqueline Goss' How to Fix the World, a smart, digitally animated, experimental doc, screened during her artist talk at Concordia University in Montreal. Based on Soviet psychologist A.R. Luria's research on Central Asian collective farms in the 1930s, How To Fix The World illustrates the cultural conflicts between speaking and writing, drawing and photography and between Soviet Socialism and Islam. Combining interests in science, history, technology and the construction of knowledge, Goss continues to generate new forms for the presentation of non-fiction subject matter, while maintaining humour, whimsy and revelation. Also great: Goss' lastest video, Stranger Comes to Town, seen at the PDX Documentary and eXperimental Film Festival, Portland.
Daniel Barrow's The Face of Everything, a manual animation and performance, witnessed at various places here and there. The Face of Everything is simultaneously innovative and entertaining, a carefully controlled, romantically melancholic flight of fancy. Throughout its 20-minute duration, transparencies of hand-drawn and coloured vignettes traipse atop an overhead projector, lavishly narrating the life experiences of Liberace's most notorious boyfriend. Also fun: Barrow's Winnipeg Babysitter, an annotated clip-trip of Winnipeg public access television, held at the Museum of Science and Technology's IMAX bubble, Syracuse, NY
Karl Lemieux's incredible, emotionally complex, multi-projector performances with Jerusalem in my Heart (Radwan Moumneh), held at Sala Rossa in Montreal. On two occasions, opening for Guy Sherwin and the Nihilist Spasm Band, respectively, the concise Lemieux-Moumneh collaborations stole the show, blending intense chamber-style music and violently affected and burnt film loops.
Most recently: Two sold-out screenings of Zidane: A 21st Century Portrait (Douglas Gordon & Phillipe Parreno) at the Bloor Cinema in Toronto. An unbelievable scene, with line-ups stretching several blocks! The film –17 cameras all pointed at the now infamous soccer star, spring-coiled– wasn't bad either.
Other memorable film viewing experiences: The Great Art of Knowing (David Gatten), Seoul Film Festival and Cinéma Parallèle in Montreal; Gambling, Gods & LSD (Peter Mettler) at the Festival of New Cinema, Montreal; Atanjuarat: The Fast Runner (Zacharias Kunuk & Norman Cohn) at the AMC Forum, Montreal; Borat (Larry David), at the mall in Syracuse, NY; Jean Genet in Chicago (Frédéric Moffet), at the Kassel Documentary Film & Video Festival; "George and Mike Kuchar Preserved," a screening of the Kuchar Brother's restored 8mm melodramas, hosted by John Waters at the New York Film Festival's Views from the Avant-Garde; You, Me and Everyone We Know (Miranda July), at Cinema du Parc, Montreal; Alex MacKenzie, Parallax (the devil made him do it!) at Concordia University, Montreal; Peter Kubelka's Dichtung und Wahrheit/Poetry and Truth, 35mm film and lecture –I took home four frames.
Which director has consistently made the most interesting work during this period?
Several artists and filmmakers that come to mind: Miranda July, Walid Raad, Jem Cohen, Spike Lee, Jacqueline Goss, Seth Price, Robert Todd, Julie Murray, Paper Rad, Werner Herzog, Duke & Battersby, Guy Maddin, Su Friedrich, Brakhage…
What have been some of the more important developments and trends in cinema (in terms of technology, subject matter, genre, or cultural impact)?
The continued development of live cinema forms and re-purposing of old, even antiquated film equipment, as well as the proliferation of film and media collectives worldwide.
Any major disappointments in terms of a specific film(s) or filmmaker(s)?
I didn't think Inland Empire (David Lynch) was very good. I also thought Decasia: The State of Decay by Bill Morrison, was dull and overrated. How about some rhythmic variation!
An overlooked film that you feel is worthy of critical appraisal (or reappraisal)?
Just about any experimental film or video made over the past decade could be described as overlooked. I'm glad to see Charles Burnett's film Killer of Sheep finally receiving the attention (and theatrical release) it deserves.
Is there a national cinema which you feel has come to the fore in this period? A national cinema which has disappointed?
Not my area of speciality, but it seems like there's a lot of good work coming out of Canada these days!
Most important DVD releases? DVD companies?
"by Brakhage: An Anthology" (The Criterion Collection)
The INDEX series of Austrian experimental film and video
The Peripheral Produce catalogue, which includes DVD releases of work by Bill Brown, Naomi Uman, Deborah Stratman, Matt McCormick, and others
The Plexifilm catalogue, which includes important music docs and undervalued features such as Benjamin Smoke (Jem Cohen & Peter Sillen), Space is the Place (Sun Ra), and Mysterious Object at Noon (Apichatpong Weerasethakul)
A work of critical, historical, or theoretical analysis (article or book) which you found to be particularly important and relevant?
The Language of New Media, by Lev Manovich
The Sharpest Point: Animation at the End of Cinema, edited by Chris Gehman and Steve Reinke
Experimental Ethnography: The Work of Film in the Age of Video, by Catherine Russell
The Romance of Transgression in Canada: Queering Sexualities, Nations, Cinemas, by Thomas Waugh
A Line of Sight: American Avant-Garde Film since 1965, by Paul Arthur (particularly the last chapter)
i>Sándor Lau: Sándor Lau is a writer and filmmaker. Originally from the US, he moved to New Zealand as a graduate student on a US Fulbright scholarship. In New Zealand he made the films Behaviours of the Backpacker and Squeegee Bandit, as well as doing time as a television reporter. Sándor has written fiction and fact for newspapers, magazines, anthologies, radio and the web in the United States, Canada, Australia, New Zealand and Taiwan. He recently returned to the United States and lives in Oregon.
Ten best/favorite films?
Borat: Cultural Learnings of America for Make Benefit Glorious Nation of Kazakhstan (Larry Charles, 2006)
The Corporation (Mark Achbar, Jennifer Abbott, 2003)
Oasis (Chang-Dong, Lee 2005)
Tarnation (Jonathan Caouette, 2003)
A Tale of a Naughty Girl (Buddhadev Dasgupta, 2002)
An Inconvenient Truth (Davis Guggenheim, 2006)
Maqbool (Vishal Bharadwaj, 2003)
Blind Shaft (Yang Li, 2003)
The Triplets of Belleville (Sylvain Chomet, 2003)
Genghis Blues (Roko Belic, 1999)
Which director has consistently made the most interesting work during this period?
With so many people's work out there, I am always trying to see something new, and don't often see more than one film by a director.
What have been some of the more important developments and trends in cinema (in terms of technology, subject matter, genre, or cultural impact)?
In the last ten years, I think the digital revolution has changed film more than anything. It has not changed all that much in terms of the big studios' distribution monopolies, but made it possible for anyone with a few thousand dollars and a year to spare to make a film. Making films costs a lot of money, though not nearly as much as telling the truth about how the world's most powerful institutions operate. So the lowered cost threshold for production means a lot more stories that were previously censored are getting told, though they are still not reaching wide audiences. In practical terms, governments and corporations now have to worry about the possibility of being held to account for their policies in a way that they didn't when documentaries had to be made and projected on film.
In terms of style, I'm very happy that first-person documentaries are breaking through more. No one is ever objective, and the most biased and slanted films are the ones that put themselves across as even-handed, especially those with omniscient narration, spouting forth truth like the Wizard of Oz without ever showing themselves. First-person work like Bowling for Columbine or Super Size Me lets you know where it's coming from which is both more enjoyable and more honest.
An overlooked film that you feel is worthy of critical appraisal (or reappraisal)?
Most of my list.
Is there a national cinema which you feel has come to the fore in this period? A national cinema which has disappointed?
I am very excited by the films coming out of South Korea in the last few years. That a relatively small country with a language that doesn't have any currency in the world market should develop a national cinema that is self-sustaining and making large inroads in the world is I think an inspiration for all small countries.
I'm hardly objective on this one but I think that now having built a stronger infrastructure and understanding of itself overseas, New Zealand is on the verge of something.
Canada for me is kind of a grand tragedy. They keep making these amazing films that seem doomed to obscurity.
And after the great promise and glory days of the '90s, I can't help but be disappointed in Australia.
Most important DVD releases? DVD companies?
More than any one DVD or company, the long tail that DVD and really all digital exhibition formats provide means diversification and fragmentation of content means new styles and stories are more feasible than ever. Filmmakers can afford to be marginal and niche in a way that they couldn't ten years ago. It's almost a form of digital Darwinism, old distribution models are not producing the monetary offspring they once did, and all those years of in-breeding are making these mutant children, some of which are insufferable and some of which are pure genius.
---
Najmeh Khalili Mahani.: Najmeh Khalili Mahani was born in Iran and lived her childhood through the turmoils of revolution and the Iran-Iraq war. She left Iran at the age of 21, after 3 years of uninspired study in Computer Engineering at Tehran Polytechnic (Amir Kabir University.) After obtaining a master's degree in Biomedical Engineering from McGill University in Canada she enrolled as a part time MA student in Film Studies at the Mel Hoppenheim School of Cinema (Concordia University), and in the PhD program in Neuroscience at McGill University. Her multidisciplinary research interests focus on how the environment (history, technology, politics) can modulate human perceptual experience with respect to ontology.
Congratulations on Offscreen's 10th anniversary. I like to thank you for allowing me to be a part of this project; it's been a great pleasure and I hope to contribute more in the near future.
Ten best/favorite films?
In the Mood for Love (Wong Kar-Wai,
V for Vendetta (James McTeigue, 2005)
Eyes Wide Shut (Stanley Kubrick, 1999)
The Eternal Sunshine of the Spotless Mind (Michel Gondry, 2004)
Don't Come Knocking (Wim Wenders, 2005)
Mulholland Drive (David Lynch, 2001)
Magnolia (Paul Thomas Anderson, 1999)
11'09"01 -September 11 (Many, 2002)
The Wind Will Carry Us (Abbas Kiarostami, 1999)
Finding Nemo (Andrew Stanton, Lee Unkrich, 2003)
Which director has consistently made the most interesting work during this period?
Defining "interesting" is hard; but Woody Allen and David Lynch are always.
What have been some of the more important developments and trends in cinema (in terms of technology, subject matter, genre, or cultural impact)?
Digital Simulation.
Any major disappointments in terms of a specific film(s) or filmmaker(s)?
Kubrick's passing.
An overlooked film that you feel is worthy of critical appraisal (or reappraisal)?
I maintain that Claude Lelouch is an overlooked director.
Is there a national cinema which you feel has come to the fore in this period? A national cinema which has disappointed?
I think Hollywood has been reinventing itself.
A work of critical, historical, or theoretical analysis (article or book) which you found to be particularly important and relevant?
The Virtual Window: From Alberti to Microsoft, by Anne Friedberg (The MIT Press, 2006)
---
Nicolas Renaud: Nicolas Renaud has an academic background in Film and Sociology. He is co-founder of Hors Champ (1996), an online film and media journal affiliated with Offscreen, and has published numerous articles on cinema, art and media in Hors Champ and other publications. In conjunction with Hors Champ, Renaud organized special screenings and lectures in collaboration with the Cinemathèque québécoise, including an event with Stan Brakhage in 2001. Renaud instructs camera and Super 8 film workshops at Main Film (an independent film center/co-op in Montreal). Since 1998 he is also a practising artist who has made video installations and short films that have been exhibited across Canada and Europe.
Ten best/favorite films?
Uzak (Nuri Bilge Ceylan, 2002)
Clouds of May (Nuri Bilge Ceylan, 1999)
Le fils (Luc & Jean-Pierre Dardenne, 2002)
Japon (Carlos Reygadas, 2002)
Match Point (Woody Allen, 2005)
Junebug (Phil Morrison, 2005)
Mondovino (Jonathan Nossiter, 2004)
Gerry (Gus Van Sant, 2002)
Grizzly Man (Werner Herzog, 2005)
Kikujiro (Takeshi Kitano, 1999)
I thought I would include my all-time list too:
Pour la suite du monde, Pierre Perrault (co dir. Michel Brault, 1963)
The Passenger (Michelangelo Antonioni, 1975)
Le miroir (Andreï Tarkovski, 1975)
Opening Night (John Cassavetes, 1977)
Stroszek (Werner Herzog, 1977)
Fitzcarraldo (Werner Herzog, Allemagne – Pérou, 1982)
Papa est en voyage d'affaires/??Father Away on Business?? (Emir Kusturica, 1985)
Crimes and Misdemeanours (Woody Allen, 1989)
Short Cuts (Robert Altman, 1993)
Uzak/??Distant?? (Nuri Bilge Ceylan, 2002)
What have been some of the more important developments and trends in cinema (in terms of technology, subject matter, genre, or cultural impact)?
One of many… the Documentary. Despite the influence of TV formating, the overload of all kinds of production with the light technology, often poor in style, with no artistic ambition, still 2 things strike me:
-Wide reaching (mass distributed) documentary films on political/social subjects, made with intelligence and seeking (having?) a large impact, like Michael Moore's 9/11 (whatever we think of it).
-Cinematic heights, renewal in documentary form, in films that are as rich in content as aesthetics, such as: Mondovino, Darwin's Nightmare, The Fog of War…
Any major disappointments in terms of a specific film(s) or filmmaker(s)?
Michael Haneke (Le temps des loups, Caché)
An overlooked film that you feel is worthy of critical appraisal (or reappraisal)?
Japon (Carlos Reygadas, 2002)
Most important DVD releases? DVD companies?
Releases of Brakhage, McLaren, Perrault, Polanski, Herzog (documentary compilation box set)…
---
Peter Rist, Ph.D: Peter Rist has been teaching film history and aesthetics at Concordia University, Montreal, since 1989. He was principal writer for, and edited, Guide to the Cinema(s) of Canada (2001) and (co-edited with Timothy Barnard) South American Cinema: A Critical Filmography, 1915-1994 (1998). He has written extensively on Chinese and Korean cinemas and is a frequent contributor to Offscreen.
I prefer to answer the first question on "Ten best/favourite films" after one of the others.
On question 6 (a): "Is there a national cinema which you feel has come to the fore in this period?" I would have to answer that Asian, especially East Asian countries have continued to out-perform others in producing innovative and aesthetically pleasing films. While the numbers of Hong Kong films produced has declined since the watershed year of 1997, when the territory was "handed-over" by the United Kingdom to the People's Republic of China, the quality hasn't. As for the mainland, a number of so-called "6th Generation" relatively independent film and video makers have emerged, and although Taiwanese film production has been virtually non-existent, four major figures—Hou Hsio-hsien, Tsai Ming-liang, Edward Yang, and Ang Lee—continued to thrive with international support (although, tragically, Yang died very recently after a long bout with cancer). In the Chinese Diaspora, Singapore and, most recently Malaysia have also experienced creative explosions in cinema, but the region's most successful emergent national cinema over the last ten years has been Thailand. Korean films continue to increase their appeal for domestic audiences, although there seems to have been something of a drop in quality since the peak year of 2002. In West Asia, an even-more repressive regime has hampered the development of Iran's cinema, although, whereas in the 1980s and early-90s only high end "art" cinema was visible outside the country, more commercial fare has been shown recently. Israel/Palestine has also produced a number of interesting films over the last few years, many of which have received a theatrical release in the province of Quebec.
As for the rest of the world: Argentina stands out prominently as a site for "new cinema" especially when one considers that the country experienced a serious economic meltdown during this time. Particularly notable is the emergence of Argentine women filmmakers including, especially, the great Lucrecia Martel (La ciénega, 2001, and La niña santa, 2005), Celina Murga (Ana y los otros, 2003), and Ana Poliak, (Parapalos, 2004). Brazil and Mexico have also seen revivals of their national cinemas, although both countries have lost major directors to Hollywood and elsewhere, even if the moves may only be temporary. In an era of post-communism, many countries of Eastern Europe are now producing commercial films for their own people, and Romania, in particular has had great success at Cannes over the last two years.
This discussion leads naturally to the second part of question 6, "A national cinema which has disappointed?" For me, this is something of a broken record, because I am continually complaining about the state of cinema in the USA. Quite recently I was bemoaning the fact that so many U.S. films were included in the official competition at Cannes, only to find a very similar situation at Venice. I confess that I just don't get it!! Why are the leading European film festivals so keen to please Hollywood, or, do they truly believe that U.S. films are of such high quality? It is one thing for Cannes to include Gus Van Sant's latest film and David Fincher's fine Zodiac, but it is another to include films by crowd-pleasing directors such as Tarantino and the Coen brothers, especially after the selection committee had rejected Hou Hsiao-hsien's remake of Le ballon rouge. It is difficult enough to encourage our university students to sit through challenging, non-English language films, but when the major festivals include so many mainstream, non-innovative films it makes our jobs a lot harder. Apart from Spike Lee's excellent made-for television documentary on the disastrous Hurricane Katrina and its aftermath, When the Levees Broke (2006), the work of African American filmmakers seems to have seriously declined in both quantity and quality, recently. I have never understood the euphoria over Sundance and the so-called "American Independent" cinema, and, for me, the only real bright spot in U.S. features over the last ten years has been the work of gay male filmmakers, especially Gus Van Sant and Todd Haynes, but also Gregg Araki, Jonathan Caouette (Tarnation, 2003), and, most recently John Cameron Mitchell with Shortbus, 2006.
Since I am more familiar with contemporary Asian cinemas than others it would make sense for me provide a list of ten "favourite" Asian films in answer to question 1.
Hai shang hua (Flowers of Shanghai), Hou Hsiao-hsien (Taiwan), 1998—for its formal beauty
Bullet Ballet, Shinya Tsukamoto (Japan), 1998—as a work of individual authorship
Cheung fo (The Mission), Johnnie To Kei Fung (Hong Kong), 1999—as a key work of the world's finest action, genre director
Fa yeung nin wa (In the Mood for Love), Wong Kar-wai (Hong Kong), 2000—the first great film of the new millenium
Fah talai jone (Tears of the Black Tiger), Wisit Sasanatieng (Thailand), 2000—for its use of colour
Zhantai (Platform), Jia Zhangke (China), 2001—a new approach to classical Chinese style
Ten, Abbas Kiarostami (Iran), 2002—showing how an artist can make something profound out of very little: a car, two people, and low tech digital equipment
Bu san (Goodbye, Dragon Inn), Tsai Ming-liang (Taiwan), 2003—for its nostalgic love of cinema theatres, and for King Hu
Tie Xi Qu: West of the Tracks, Wang Bing (China), 2004—as a documentary
Gwoemul (The Host), Bong Joon-ho (Korea), 2006—as entertainment
My answer to question 2, "Which director has consistently made the most interesting work during this period?" is Hou Hsaio-hsien, because he never makes the same film twice, and remains true to his long take style while tweaking it with each and every film. I can't wait to see Le voyage du ballon rouge, his latest film (which was placed in the sidebar, Un certain regard section of the Cannes festival at the last minute.)
In answer to question 3, "What have been some of the more important developments and trends in cinema?" I would have to give the simple answer of "digital." It won't be long before film theatres are normally equipped with very high definition digital projectors, and, on the low end, work is being released in theatres that has been made at home on a computer. We really are now at the stage where anyone can make a "movie, " but, clearly, as always, the most promising talent rarely makes it through the "system." On the local scene, I've been very impressed with the emergence of the Double Negative Collective of experimental filmmakers and projectionists, who, often accompany live bands with film loop performances in Montreal. It is great that not everyone has gone completely digital, and that the old celluloid technology is finding new forms of expression.
To question 4, "Any major disappointments in terms of a specific film (s) or filmmaker(s)?" I would have to name Martin Scorsese, who has recently made a very strong documentary on Bob Dylan, and who continues to actively promote film preservation, but who has not made a great fiction film over the last ten years, in my opinion. It was sad to learn of the recent deaths of three major directorial figures, Sembene, Antonioni and Bergman, especially the "father" of African cinema, because his passing was so unexpected. He had recently made a wonderful, typically feminist melodrama, Moolaadé (2004). On the other hand, it would have been better if Antonioni had not made his episode of the anthology film, Eros (2004). His legacy is immense, though, and, only last week I was thinking that he might well be called the world's greatest living filmmaker. As for Bergman, I began to lose interest in his films around the time of Cries and Whsipers (1972), which I always found to be an "ugly" rather than a "beautiful" work, and deeply problematic on the sexual/political level. Nevertheless, Bergman made a big comeback with his last film, Saraband (2003), which was shot digitally, and made for television. He was very much in tune with contemporary trends in world cinema in his last years, then, which may make his legacy stronger, in more quarters, than Antonioni. We shall see…
---
Paul Salmon: Paul Salmon is a professor in the School of English and Theatre Studies at the University of Guelph and in the Media Studies Program at the University of Guelph-Humber. He has taught a wide variety of film studies courses, including introductory film courses, courses on American, British, Canadian and Contemporary cinema, Documentary Film and Television, and Pulp Fiction and Film. His publications include entries for the Dictionary of Literary Biography, an article on Hanif Kureishi, film reviews of works by such directors as Spike Lee, Federico Fellini, and Stephen Frears, and the article " 'The People Will Think…What I Tell Them to Think': Orson Welles and the Trailer for Citizen Kane" in the Canadian Journal of Film Studies (15.2, Fall 2006).
Thoughts on 1997-2007: Offscreen's First Decade
Ten best/favorite films?
Postmen in the Mountains (Jianqi Huo, 1999)
Ratcatcher (Lynn Ramsay, 1999)
The Circle (Jafir Panahi, 2000)
War Photographer (Christian Frei, 2001)
All or Nothing (Mike Leigh, 2002)
Far From Heaven (Todd Haynes, 2002)
The Barbarian Invasions (Denys Arcand, 2003)
Saraband (Ingmar Bergman, 2003)
Moolaadé (Ousmane Sembene, 2004)
A History of Violence (David Cronenberg, 2005)
A few notes:
Perpetual list-making is certainly one manifestation of my own cinephilia: lists of films I've seen or want to see, lists of films I think others should see, etc. But when it comes to being called on to make a list of my own ten best/favorites, I start to sweat nervously and my fingers hover reluctantly over the keyboard. One source of anxiety (not that I am blaming the editor of Offscreen here) has to do with making a definitive stand on ten films, when I know that such a list may well look entirely different tomorrow depending on my mood or on whether something triggers a memory of a great film from the era that I had totally forgotten about. Another dilemma arises from the guilt attendant on the admission that many of my "favourite" films are not ones I would necessarily regard as the "best" films. For example, of the many fine Iranian films from the period, it is arguable that Abbas Kiarostami's The Wind Will Carry Us (1999) is a "greater," more philosphically complex film than The Circle, but it is frankly Panahi's film that I found more emotionally engaging and enjoyable.
Limiting myself to a sole documentary, War Photographer, was also difficult given that the continued vitality of documentary is such a positive aspect of the current scene. War Photographer is a remarkable profile of James Nachtwey, a freelance photojournalist who has deliberately chosen to work in some of the world's most dangerously war-ravaged places. Yet, as powerful as it is, it is only one of many fine documentaries of the period. Honorable mention must go to such works as The Mayor of Sunset Strip (2003); Bukowski: Born Into This (2003); Darwin's Nightmare (2004); The Devil and Daniel Johnson (2005); Why We Fight (2005); and Jesus Camp (2006), to name just a few great documentaries from recent years.
Finally, I am accutely aware that my list has neglected works from several of the Asian cinemas that are making the current era so cinematically rich. I am not trying to make excuses, but my list of favorites partly reflects the fact that I live in a small city, rather than a large urban centre. While Guelph fortunately has a second-run cinema, opportunities for seeing contemporary Hong Kong, South Korean and Taiwanese films have been almost negligible.
Which director has consistently made the most interesting work during this period?
Mike Leigh: I have had a long love affair with British cinema, and this director, chief among several, has amply rewarded that devotion. Further to my point above about the difficulty of definitive choices for a ten best list, the selection of All or Nothing over Vera Drake is a case in point. Both films feature stunning individual performances (Timothy Spall in All or Nothing and Imelda Staunton in Vera Drake). But, typically of Leigh's films those performances, however amazing, are organically integrated into the larger matrix of the full acting ensemble, and it is life experience that we ruminate on as viewers, not the fine points of acting. Yes, Mike Leigh's vision can be bleak. But ultimately his sense of the world and of the people who muddle their way through it seems to me to be deeply compassionate.
What have been some of the more important developments and trends in cinema (in terms of technology, subject matter, genre, or cultural impact)?
The continued vitality of documentary: When Michael Moore's Roger and Me came out in 1989 to considerable critical acclaim and wide distribution I remember desperately hoping that this apparent sign of renaissance in the documentary was not a chimera. For anyone like myself who has nurtured a longstanding passion for documentaries it isn't as if great docs were not being made before Roger and Me came along. But accessing documentaries could be a nightmare in the 70s and early 80s, sometimes involving epic journeys to large city retrospectives, or painful experiences of inferior videos or scratchy 16mm prints. Fortunately, the early 90s resurgence of interest in documentaries was not a fad, and the contemporary documentary constitutes a rich fixture on the current cinematic landscape.
And, concurrently with this outpouring of solid new work in documentary, there has been easier access to classic documentaries from the past, often in excellent dvd packages. For example, Criterion's The Documentaries of Louis Malle, includes among other gems, the long elusive Phantom India.
The impact of comic book culture and graphic novels on cinema: Further to my point above about the distinction between "best" films and "favorite" films, I have derived great pleasure in the last decade from films that either have been influenced by comics, like X-Men (2000), The Hulk (2003), Spider Man (2002, 2004, 2007), and Fantastic Four (2005, 2007) or by the graphic novel: Ghost World (2001), Sin City (2005), V for Vendetta (2005), A History of Violence (2005) and Art School Confidential (2006).
The renaissance of the children's film: When I was growing up in the 60s, the golden age of Disney animated features that began with Snow White and the Seven Drawfs (1937), and arguably peaked in the 1950s, was over. When I watched Mary Poppins when it first came out in 1964, I marvelled at its magic like many kids, but I didn't have a very vivid sense of the spate of animated Disney gems that had preceded it. When animation briefly showed up on my radar in 1972 it was owing to a film decidedly not for kids, Ralph Bakshi's Fritz the Cat.
I seriously rediscovered films for children just a few years into the Offscreen era, as a parent in 1999 when my son was 5. What a revelation it was for me to discover that the children's film was not only flourishing, but that filmmakers were often making works that simultaneously appealed to both kids and adults. So, for me, any profile of the last decade's most delectable cinematic bon bons has to include such works as The Iron Giant (1999); The Lord of the Rings Trilogy (2001, 2002, 2003) Corpse Bride (2005); Charlie and the Chocolate Factory (2005); The Lion, the Witch and the Wardrobe (2005); The Bridge to Terebithia (2007) and the Harry Potter films (2001, 2002, 2004, 2005, 2007).
The development of a rich, local fimmaking scene in Guelph, Ontario: I have been teaching in Guelph now for over 20 years and for much of that time the state of film culture in the town would have been pretty bleak were it not for the presence of an excellently managed second-run cinema. But, over the last 5 years or so, I've noticed the emergence and growth of a vital local filmmaking scene. This development has come as a particular surprise to me since the University of Guelph has no film studies program per se, and only offers a smattering of film courses. So, the university's role as a catalyst has been a limited one, and a more important player has been Ed Video, the local filmmakers' co-op.
No, there haven't been any new Quentin Tarantinos on the scene just yet. But what the local filmmakers lack thus far in national or international exposure, they more than make up for in energy and hutzpah. Knowing his fondness for the horror film genre, perhaps I will be able to persuade the editor of Offscreen to let me write a profile of the scene at some point by noting that Guelph has yielded at least 5 feature horror films so far, one of which is a very enjoyable remake of Night of the Living Dead.
Any major disappointments in terms of a specific film(s) or filmmaker(s)?
I know that academics are notorious for reconfiguring the terms of questions they've been asked, but that is exactly what I'd like to do here. My grievance isn't so much with any specific films or filmmakers, but with certain systemic aspects of film access and distribution.
We are in an era when hardly a day goes by that the media isn't commenting on the speed of technological change. Of course in many ways that is true, and the dvd revolution is certainly an example of a technological development which has had a radical effect on making films more readily accessible. But there is still a really wide disjunct between the films we might like to see and the films we can see. Say, for example, you become interested, as I have, in the work of filmmaker Henri Barakat, one of the most important directors of the so-called golden age of Egytian cinema in the 50s and 60s. Four of his films are availible in subtitled dvds, and the Internet Movie Database lists his output at 56 films. Even if we assume (as is often the case) that the IMD is not fully accurate, the gulf between the readily available works and the works virtually impossible to access is wide.
It is to be hoped that few of the Barakat films are lost and that prints exist somewhere in archives. But it is in the role of archives that we can really see how slowly the dynamics of accessibility are working. There are many remarkable film archives in the world, but the process of digiting film works at these archives has been slow, and making digitized works widely available via the net has been even slower. And it is not the lack of technological know how that has held up the process, but issues of cost and copyright. My dream (surely not far fetched) is of a future when I can connect to, say, the amazing film and television collections at the University of East Anglia, and legally download the riches of those collections to my home computer (hell, I'd even pay handsomely to do so!). Until that time, access to archives remains the privileged domain of established scholars with grants or of those who can afford to self-finance such expeditions. The touted process of democratization that the web is certainly capable of facilitating is far from complete.
An overlooked film that you feel is worthy of critical appraisal (or reappraisal)?
Postmen in the Mountains (Jianqi Huo, 1999)
The fact that a work in my top ten list remains difficult to access is indeed saddening. And the plight of this film exemplifies the vagaries of film distribution in general. I first saw this film at the 1999 Festival des Films du Monde in Montréal, for what I am pretty sure was its North American premiere. The crowd response to the film was exhultant, and the film went on to win the People's Choice Award in Montreal. So you don't have to take my word for it that the film was deserving of wide distribution and eventual dvd release. But the film languished and after several years I was still tracking its availability. Finally, only very recently, I noted that it was being distributed by Facets, but according to the Facets website the film is NLA (no longer available). I experienced a moment of false hope when I discovered that a company called China Century Entertainment was connected to the film. If you go to this company's website you are told that the company boasts "The largest collection of incredibly fascinating filmed entertainment from the People's Republic of China for North America". But when you click on "Buy Now" for the dvd of Postmen in the Mountains you get the following message: "CLOSED: vhs and dvd will not be available until further notice." So, at least for now, a truly great film of the last decade remains inaccessible.
Is there a national cinema which you feel has come to the fore in this period? A national cinema which has disappointed?
It is all to easy to slag Hollywood. What I am particularly disappointed in is the current stasis of the generation of filmmakers who emerged in the 70s, and I think their predicament comes into sharp relief when set against the continued vitality of the roughly parallel generation of British filmmakers. Whereas directors like Stephen Frears, Mike Leigh and Ken Loach all continue to surprise and delight me, filmmakers like Lucas, Speilberg, and Woody Allen seem to be underperforming. Monte Hellman was a guest of the recent Kharlovy Vary Film Festival, and it was good to be reminded that he is still out there somewhere. But neither he, Francis Coppola, or Bob Rafelson have had any real impact as directors in the decade under consideration. There is no denying that Martin Scorsese is a consummate craftsman, and whether his recent Academy Award was really for The Departed or was a Lifetime Achievement Award by default, he is surely deserving of praise. But I don't think anyone would claim that his work in the last decade matches the innovative brilliance of his 70s work. In the 80s, with works as different as Raging Bull (1980), The King of Comedy (1983), After Hours (1985) and The Last Temptation of Christ (1988), Scorsese exhibited a degree of versatility and risk-taking that has arguably ebbed. Only the perspective of time will tell, but with the death of Robert Altman last year we may have lost the one true maverick of that generation who never stopped perplexing and disturbing us over the full arc of his career.
Most important DVD releases? DVD companies?
Since I am involved on a modest scale in programming film events I would like to offer a list of favorite DVD companies. One of the things that makes the companies below so special to me is that they not only distribute works, but also license many works for public performance.
Facets: Facets only licenses a small fraction of the films they have available for retail, and as my story above about Postmen in the Mountains makes clear they do have films go out of print. But they are a fine source for many classics of world cinema, including dozens of gems from Eastern Europe. I recently programmed a Czech New Wave mini-festival at my university entirely on works sold and licensed by Facets.
Milestone: A company like Milestone is a programmer's dream, since it is not only involved in film restoration, but also licenses the films in their catalogue for public performance. I can personally recommend their elegant Silent Shakespeare package and Electric Edwardians: The Films of Mitchell and Kenyon. It doesn't surprise me at all that Milestone is the company planning to put out a decent DVD of Charles Burnett's Killer of Sheep.
Arab Film Distribution: In our current climate of Middle East turmoil and the tendency of many news sources to trade in easy cultural stereotypes, this American company devoted to the distrubtion of films from the Arab world deserves a medal for bravery. While they do not license all of the films they distribute, they do license what has to be the best collection of films (on DVD) from the golden age of Egyptian cinema.
A work of critical, historical, or theoretical analysis (article or book) which you found to be particularly important and relevant?
Again, singling out a sole work induces panic. What I would rather comment on is the degree to which film studies has in recent years been energized by a widened range of strategies and approaches. In particular, a number of writers have consciously abandoned the pretense of objectivity in their analyses, choosing instead to foreground their own personal, sometimes idiosyncratic take on the subject at hand. This trend has had a particularly invigorating effect on the film memoir and on film biographers. One short book, Michael Herr's Kubrick and one long one, Gavin Lambert's Mainly About Lindsay Anderson were both published in 2000 and remain touchstone books for me.
Speaking of memoirs, what might be called the black-list memoir has a long history, as members of the Hollywood Ten and other blacklisted artists continue to write about one of the darkest periods in American history. Again the year 2000 saw the publication of Ring Lardner's remarkable I'd Hate Myself in the Morning and the paperback reissue of one of the best works of the genre, Walter Bernstein's Inside Out: A Memoir of the Blacklist, originally published in 1996. I recommend both of these works for anyone who wants some insider insight on how high the costs can sometime be for pursuing one's art with integrity.
---
Donato Totaro: Donato Totaro has been the editor of Offscreen> since its inception in 1997. Totaro received his PhD in Film & Television from the University of Warwick (UK) and is a part-time lecturer in Film Studies at Concordia University (Montreal, Canada). He has published on recent Asian cinema, the cinema of Andrei Tarkovsky, the horror genre and is currently preparing a manuscript entitled Time and the Long Take in Narrative Cinema.
Ten best/favorite films?
I couldn't stop myself, so listed 14, in no particular order:
1-??Gambling, Gods, and LSD?? (Peter Mettler, 2002) Directed by one of Canada's little known National treasures, this is a three hours long meditative, sensorial trek across four parts of the globe: Toronto, Monumental Valley/Nevada/Las Vegas, The Helvetian Glacis/Switzerland/Zurich, and the Vijayanagara Empire, Southern India. Like all of Mettler's films, this is impossible to categorize, coasting fluidly between narrative, experimental, and documentary. As I said in my FCMM 2002 report, "Although there are dozens of visual and thematic links that exist between the four different segments, the effect is one of accumulated wholeness. Or better yet, a myriad of different energy sources that are part of one singular energy source: the earth and the human spirit."
2-??Lost Highway?? (David Lynch, 1997) This still remains, for me, Lynch's seminal film and masterpiece (Although once INLAND EMPIRE has settled more deeply into my psyche, it may supplant Lost Highway). A film which also put a definable stamp on the 'mind fuck' film (see below).
3-??Affliction?? (1997, Paul Schrader) One of the most damning, powerful, and emotionally draining accounts of domestic male violence. A powerhouse performance by James Colburn as an alcoholic, abusive father (to Nick Nolte and Wilhelm Defoe) unable to cope with the death of his wife.
4-??American Psycho?? (Mary Harron, 2000) Based on the infamous novel by Bret Easton Ellis, American Psycho is a darkly funny satire on the 1980's Reaganite 'trickle down' economic theory, playfully represented in the film's opening credit sequence with droplets of blood. The film delivers on many levels: it is rip-roaringly funny, scathingly satirical, suspenseful, and, yes, at times under-your-skin creepy.
5-??Ringu?? (Hideo Nakata, 1998) Along with Kiyoshi Kurosawa's The Cure (1997), the film that started the whole J-horror (and spread out to all-Asian horror), and still perhaps the best (Nakata's own Dark Waters and the Pang brothers The Eye come a close second).
6-??Memories of Murder?? (2003, Bong Joon-Ho) A fascinating serial killer film that shifts gears from a standard procedural cop drama for the first three-quarters, to a metaphysical meditation on the psychological trauma of continuous exposure to violent seriality.
7-??Mother & Son?? (Alexander Sokurov, 1997) 72 minutes of poetic cinema that transports you into the mind and soul of a son's final moments (Hours? Minutes? Days? Weeks?) with his dying mother. Death has never seemed so pure, sublime, and peaceful.
8-??Goodbye, Dragon Inn?? (Tsai Ming-Liang, 2003) A nostalgic celebration of Ming-liang's adolescent cinema going days which pays homage to King Hu, the theatre experience, and the sad, alienated loners who populated the 'grindhouse' cinemas of his day.
9-??Gerry?? (Gus Van Sant, 2002) An audacious experimental 'road movie' which surprisingly played (or at least tried to) to mainstream audiences on the basis of the young male leads (Mark Damon and Casey Affleck). A 'mirage' film if there ever was one.
10-??Leila?? (1997, Dariush Mehrjui) Western educated Mehrjui treats the sensitive issue of female infertility and polygamy in an Iranian context but doesn't pander to pat solutions or obvious feminist heroics. Even if the film enacts a (hollow) victory for tradition over modernity, the audience's (or at least my) emotions clearly side with the 'loser' Leila.
11-??Scarlet Diva?? (Asia Argento, 2000) One of the first digitally made feature films which really struck me as taking advantage of the new digital medium with a freshness and vitality that exudes directly from Asia Argento. The film feels frenetic in the way it moves spatially across many different locations at once, capturing the heady lifestyle of a pop culture diva. It struck me as a cross between Fellini's 8 1/2 and Juliet of the Spirits, with Argento's character Anna –like Guido in 8 ½– playing a frustrated 'artist' suffocated and typecast by her success as a popular actress.
12-??Reflections of Evil?? (Damon Packard, 2002) Guerrilla filmmaking at its best. An extremely low budget film which never played theatrically (only at festivals) and was self-distributed by its filmmaker. Reflections of Evil is a manic film which never relents its scathing attack on mainstream sensibility and Hollywood/LA culture. I can't think of another film which portrays urban anger with as much veracity as this. Packard plays Bobby, an overweight man who spends his time walking the streets of LA selling watches and getting into constant conflict with pedestrians, dogs, police officers, drivers, homeless people, psych day patients and anyone else who crosses his lumbering path. The montage of Bobby walking from street to street being relentlessly attacked by a series of 'domestic' dogs is one of my favorite cinematic moments of the past decade.
13-??Haute tension?? (Alexandre Aja, 2003) A perfectly titled film which never lets up once it gets going and is suspenseful beyond belief (much like another excellent recent French horror film, Ils, directed by David Moreau, Xavier Palud, 2006). It's smart, sexy, stylish, and a brash revisionist take on the 1980's stalker/slasher film which really works. The twist ending divides people. Some love it, others hate it, but it leaves no one unmoved. It's a twist which really rewards repeat viewings.
14-??Arrivederci amore, ciao?? (Michele Soavi, 2006) After a 12 year hiatus from theatrical feature filmmaking (1994, Dellamorte Dellamore) it was great to see Soavi back in the saddle with this outstanding crime/polar/poliziesco film, featuring the veteran Michele Placido (who I've loved ever since seeing him in the underrated giallo/crime film The Pyjama Girl Case, 1977) and the young Alessio Boni (who also starred as the troubled sibling Matteo in La Meglio gioventù) duking it out to see who is the more vile, corrupt and despicable human being. It is nice to see that Soavi has lost none of his sense of tragedy and gleeful nihilism.
Which director has consistently made the most interesting work during this period?
I was surprised to discover a long list of names to consider: Shinya Tsukamoto, David Lynch, Gus Van Sant, Johnnie To, Kiyoshi Kurosawa, and Alexander Sokurov.
What have been some of the more important developments and trends in cinema (in terms of technology, subject matter, genre, or cultural impact)?
At the obvious level, the arrival of digital technology has had a dramatic impact on how films are made. The transition to digital projection on a wide scale measure appears to be still a long way off, but digital technology has already changed the way films are made at the post-production stage (editing, processing, color timing, special effects, etc.). However, the ability to shoot more footage at an affordable cost and at a professional quality level has led to tremendous strides for the documentary film. The documentary film has never been this visible, and is doing far greater box-office than ever before, winning major prizes, and really bearing the fruit of what has been always labelled as a more 'democratic' medium than 35mm film. In terms of narrative feature film trends, one of the most fascinating (and with endlessly rewarding returns) is certainly the truckload of recent films which place viewers in the challenging position of having to think along with a main character who is slowly losing touch with their reality and descending into a pure subjective hell. These films start off as seemingly straight forward, linear narratives, but then 'snap' and leave viewers in an ontological lurch, forcing us to wonder: What happened? What is real and what is imagined? Is the hero/heroine losing his/her mind or are things really conspiring around them? A common terms used to describe these type of films is "mindfuck films" –a bad term but until something better comes along. A sampling of 'mind fuck' films include Chasing Sleep (Michael Walker, 2000), The Dark Hours (Paul Fox, 2005) American Psycho, The Machinist (Brad Anderson, 2004), Fear X (Nicolas Winding Refn, 2003), Eyes Wide Shut (Stanley Kubrick, 1999), The Fight Club (David Fincher, 1999), S (Guido Hendericks, 1999), Spider (2003 D. Cronenberg), Paranoia 0/One Point O (Jeff Renfroe, Marteinn Thorsson, 2004), Lost Highway (David Lynch, 1997), Mulholland Dr. (Lynch, 2001), INLAND EMPIRE (Lynch 2006), and Open Your Eyes (Alejandro Amenábar, 1997) [not to mention the science-fiction "is-it-reality-or-virtual-reality" take on the same theme, Cube (Vincenzo Natali, 1997), Matrix (Andy/Larry Wachowski), ExIstenZ (David Cronenberg, 1999), and Dark City (Alex Proyas, 1998)] Much like film noirs from the 1940's and 1950s, it seems that filmmakers can do no wrong with this model (at least not yet) with not one bad film among them.
Any major disappointments in terms of a specific film or filmmaker?
Yes I'm in the camp that feel Scorsese's The Departed was a major disappointment, even though I've only seen it once. Dario Argento has never directed a truly great film in this ten year period, only coming close with his contribution to the first season of the TV show Masters of Horror, "Jennifer," and has continually disappointed. Two of his films are as bad as his legion of fans have said, The Card Player and Phantom of the Opera, but some of the others have been unjustly panned and are not as bad as most 'fans' would lead you to believe, namely Do You Like Hitchcock? (at least the Italian language version, since the English dub is laughable), Stendhal Syndrome, and even Trauma. Our collective fingers are crossed with his recently completed third film in the 'Mothers' trilogy, La terza madre. Forza Argento!
An overlooked film that you feel is worthy of critical appraisal (or reappraisal)?
Fear X (Nicolas Winding Refn, Danish, 2003) John Torturro stars as a security guard obsessed with the minutiae of his wife's unexplained murder. The deeper he goes into his personal, amateur investigation and the more we fall into an organically induced (set design, sound, point of view, etc.) subjective quagmire. A partial homage to Blow-Up (with shades of classic 1970s giallo), with a definitive Lynchian feel and a wonderful minimalist score by Brian Eno, Fear X, is one of the most experimental narratives of any 'mainstream' film I have ever seen. No wonder it tanked at the box-office. Directed by a Dane, shot in Winnipeg, Canada, and with a mixed cast of American and Canadian actors. Another sleeper film which I've enjoyed over repeated viewings is Wisdom of the Crocodiles (Po Chih Leong, 1999), a modern vampire film (although that word is never uttered) which is both romantic and carnal when it needs to be. It stars Jude Law as a handsome professional who thrives on love starved women and Elina Löwensohn as the woman he sacrifices himself for. Where some films may be lucky to engage one interesting theme, Wisdom uses the vampire metaphor to treat several inter-related themes: salvation and evil being two. Another wonderful but little known film is Aoyamam Shinji's Eureka (2002) which opens with a brutal multiple murder on a school bus and ends over three hours later after having followed a handful of survivors in their muted attempts to cope with the trauma and reignite their lives. The bus driver is played by Yakusho Koji, who has appeared in nearly all of Kiyoshi Kurosawa's films. It contains a wonderful final shot, a splendorous aerial long take that left me emotionally gutted.
Is there a national cinema which you feel has come to the fore in this period? A national cinema which has disappointed?
As a whole, Asian cinemas are still producing some of the best of world cinema, especially Korea and Japan. The latter not only for the way it revitalized the horror genre but for the way it continually bends the 'rules' of popular cinema, with directors like Takeshi Miike, Takashi Kitano, Kiyoshi Kurosawa, Sion Son, Shinya Tsukamoto, Hideo Nakata, Sogo Ishii, and Seijun Suzuki. In terms of disappointments, I would have to say Iranian cinema, perhaps not so much for a drop in quality in recent years but because of the high bar set by its cinema in late 1980s, early 1990s.
Most important DVD releases? DVD companies?
The 'By Brakhage' box set, RUSCICO's release of Stalker, Criterion's Ugetsu, the Val Lewton box-set, the Mario Bava box set, the Sergio Leone box set, Fantoma's Jose Mojica Marins releases, the BFI release of Jack Clayton's The Innocents (with a wonderful commentary from Christopher Frayling, ditto the Leone box set), Subversive Cinema's 5-disk Richard Stanley box set, the NFB's Pierre Perrault and Michel Brault box sets, Criterion's John Cassavetes box set, Makhmalbaf's A Moment of Innocence, The IFC produced Spaghetti West documentary, and Kino Videos run of German Expressionist classics.
Criterion continues to set the bar for high quality transfers, intelligent features, and attractive packaging, but it thankfully has its competitors. With Criterion concentrating on art house cinema, many other companies have stepped up where popular cinema is concerned, namely Blue Underground, Anchor Bay, Dark Sky, and a relative newcomer, NoShame Films. The latter's mandate is to release Italian titles which have never been released or only in inferior copies, and always with an Italian language option. NoShame Films is to be lauded for the way it treats popular genre (crime films, giallo, horror) with the same loving care as its art house classics (Chronicle of a Love Affair, Desert of the Tartars, Partner). Where more esoteric fare is concerned, Rarovideo maintains a strong commitment to underground cinema of all stripes, no where more in evidence than in their two beautifully produced DVD's of eccentric Italian comedians/documentarists/avant-gardists Daniele Cipri and Franco Maresco.
A work of critical, historical, or theoretical analysis (article or book) which you found to be particularly important and relevant?
Although Susan Sontag's essay in the New York Times, "The Decay of Cinema" was written one year prior to the genesis of Offscreen 1996, its affect was felt well into the said decade. The essay came at just the right time, when digital technology made inroads into the identity of 'cinema'. The death Sontag was claiming was not the quality of films per se, but 'cinephilia' and the cultural importance of cinema to both film critics, cinephiles, and society at large. At once the essay got people talking and writing about 'what is cinema?' and had people arguing that cinephilia is still alive and well but in other parts of the world, like Iran and South Korea. Pete Tombs' Mondo Macabro (1997) broke new ground outlining the horror and fantastic cinemas of (mainly) Third World nations. Joan Hawkins' Cutting Edge (2000) was a timely theoretical analysis of the intersection of the worlds of art cinema and horror/exploitation. Mary Ann Doane's The Emergence of Cinematic Time (2002) was a succinct distillation of what can be best described as a 'Deleuzian/Bergsonian' force that was 'in the critical air' after the English translations of Deleuze's two cinema books. David Bordwell wrote several well researched, insightful books on a variety of subjects, including Figurers Traced in Light: On Cinematic Staging, On The History of Film Style, The Way Hollywood Tells It and Planet Hong Kong. A big shout of encouragement to FAB Press for its continued commitment to quality writing and presentation of both esoteric and popular cinema. A FAB Press book can always be counted on for intelligent, (mainly) jargon-free historical and critical writing.