Streaming Wars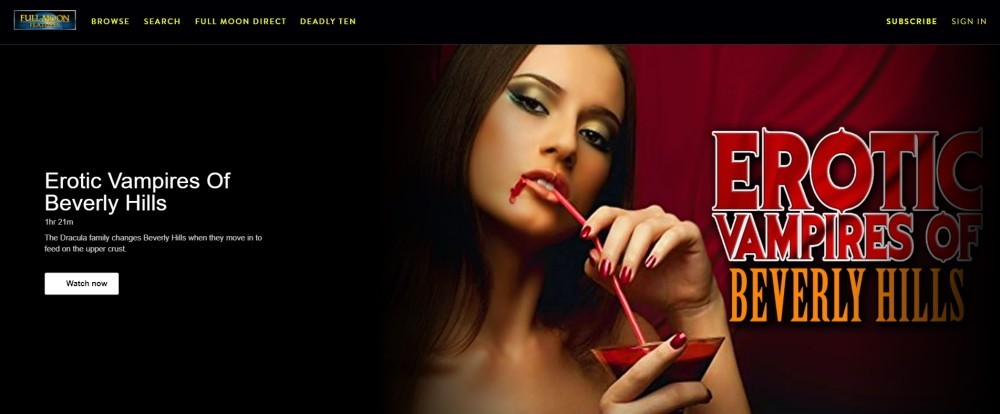 The recent news that Amazon has purchased the MGM catalogue for 8.5 Billion dollars is as clear an indication as any that there is a Streaming War brewing in the film and television industry. Amazon Prime has been in the streaming service for several years but has not been able to challenge the top Streaming services like the King Netflix or Apple iTunes, and this purchase is an attempted step in that direction. The COVID-19 pandemic has led to a seismic shift in the film & TV industry in terms of how films are made, distributed and screened. Many industries have been hit by the economic affect of the pandemic. Professional sports franchises for example, have had to reinvent their seasons (schedules, training methods, travel, etc.) and play their games in closed stadiums, stripping clubs of their precious ticket gate receipts, and the spill-over merchandising sales that came with day game activity. As I write this there is talk about Tokyo cancelling the 2020 Olympics due to rising COVID-19 cases in Japan.
With theatres closing film companies had to shift to premiering big ticket items (Godzilla vs. Kong, Wonder Woman 84, Tenet, etc.) on specialized streaming services along with VOD and in some cases, simultaneously with select theatre runs during moments and cities where the pandemic was better controlled. The rollout of vaccinations across the world is helping to shift things back in favor of theatre going but we are far from a return to normal pre-2019 activity (will we ever?). For example, to qualify your film for Academy Award consideration a film had to have played at least two weeks theatrically. The Academy made an exception during the pandemic year of 2020 to allow for films that were intended to play theatrically but were forced onto a streaming service. Going forward, will the Academy revert back to the two week theatrical requirement, or will it acquiesce and allow films that only played online to qualify for Academy Award consideration? Although Netflix has not been that successful with their products at the Academy, this past year proved better with many nominations and some victories for Netflix produced films (Ma Rainey's Black Bottom, The Trial of the Chicago 7, Hillbilly Elegy_, My Octopus Teacher). With the Netflix and Amazon fully committing to being producers of content, and with their huge economic and political clout I doubt the Academy will risk angering them by reverting back to the two week theatrical run requirement. The year and plus period of the worse moments of the pandemic shutdown forced the film and TV industry to pivot to streaming and online viewing if they wanted to stay afloat. This year long (and in some places ongoing) reality was a boon for streaming services who were more than happy to fill the void and provide movie starved people a place where they can exchange their hard earned cash for old and new movies at their fingertips.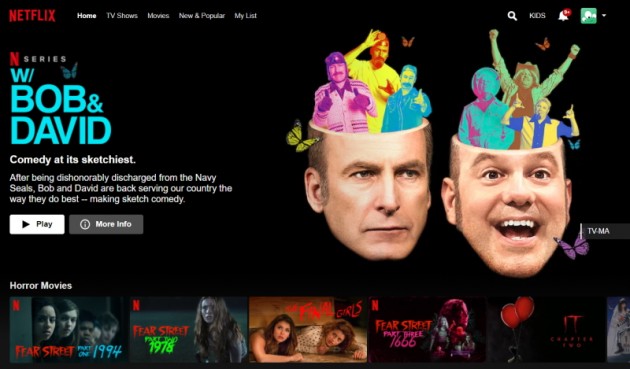 The question many film fans and interesting onlookers are asking themselves is, how much of an impact will this trend to online streaming of new films make to the industry going forward? Will the new reality going forward be that all or most major films will be released in some combination of simultaneously releasing a film at the theatres and online? The latter would be welcome to viewers who are not in optimum city spaces or far from theatres or in more remote locations. Will major theatrical releases be restricted to big budget, spectacle films (Marvel, DC, Franchise films, etc.)?
This issue brings me back to the Amazon buy-out of MGM. One would think that this purchase was made to have access to the great backlog catalogue of MGM titles to increase their Prime Video service catalogue (which in fact is already huge). But this is not actually the case. In fact many of the more attractive, classic older MGM titles (like Singin' in the Rain, Gone With the Wind, The Wizard of Oz) are not yet included in this buy-out because they are owned by Turner Classics which are housed (largely) at HBO Max streaming service (owned by WarnerMedia). What Amazon spokespeople are saying about the merger is that the main reason for the merger is to acquire the IP (intellectual property) of the MGM content so that moving forward they can exploit these IP's for new films and TVs. Hence they will be able to make remakes, sequels, reboots, films, TV shows or limited TV series' of such products as James Bond, Rocky, Coming to America, Pink Panther, Robocop, and many others. This aligns with the major push shown by Streaming King Netflix toward producing and featuring their original home-grown products. If you compare the content on Netflix today with about 5 years ago you will see a dramatic increase in the percentage of films and TV shows that are produced by Netflix, versus those that they have purchased. The difference here is that when you purchase a product to license, it comes with an expiry date, but when you host a film you have produced in-house you get to keep it forever (or until licensing it for a price to someone else). More and more we are seeing the new Streaming reality being services that are tightening their grip around exclusivity. That is products you can only watch at their subscription service.
Netflix does not yet have the designation option of separating your search between content Netflix produced and non-Netflix but other streaming services do. When you search in Amazon Prime at the top under Categories you have the option of choosing "Included With Prime" which eliminates all products that require you to pay an extra rental or purchase fee. Hence this usually means products that Prime has licensing rights for. When you log into Disney+ you are curated at the top with the ability to search within specific studio catalogues, like 'Disney' (which includes all the classic Disney animation, kid friendly features, etc.), "Pixar", "Marvel" "Star Wars" "National Geographic" or "Star". So if you are a fan of The Simpsons, or classic Disney animation of the 1940s and 1950s, the Star Wars films and TVs series or the Marvel Universe, you have no choice but subscribing to Disney+.

There is an upside and downside to all this. The upside is the vast amount of films that are available at your fingertip, so long as you have a modicum of computer knowledge, a smart TV or some sort of media device (Roku, Amazon Firestick, Chromecast, etc.) or a smaller mobile device (if you are Ok with watching Lawrence of Arabia on a 10 inch screen). If I were a cinephile in the 1970s or even the 1980s during the heyday of the VHS revolution and time travelled to today I would be flabbergasted at the wealth of viewing choices. It has reached the point where we can think of almost any film (save for experimental films or really rare older films or films from Non-Western countries) and within a few minutes of searching, or maybe a day, find it to screen online on a streaming platform. On the downside is the cost. In the good old cable video days (which are slowly becoming the phone landline equivalent of TV landscape) you paid your 50 to 90 dollars per month and had access to all that you could watch. Now with the increasing trend toward streaming exclusivity, you start off by adding a few streaming services (say at 40 dollars a month) to your monthly cable/TV expenses and then you get trapped into that "just one more" mindset and before you know it you are paying for eight or nine different streaming platforms at over 100 dollars a month and are paying way more than you ever did to a single cable company. In the pre-streaming days you would never think of signing on for TWO cable services (and in fact, in some places, like Quebec, you are geo-blocked to a particular cable company). And if you are say over 40 and haven't had the courage yet to DROP your cable company, you are probably paying for the additional streaming services ON TOP of your cable cost. And if you are in a household that watches sports too, well then you have to add your favorite Sports Streaming service (like Dazn, for soccer fans in North America). It can get very ugly for your entertainment bill!
For the balance of this article I will discuss some of the more interesting Streaming platform offerings for my neck of the world, which is Montreal, Canada, which means many of the services I will be discussing are available to anyone living in North America. I will stick largely to paying services, with nods to a few free (or largely free) services and breakdown some of the strategies, formats, marketing initiatives and strengths and weaknesses of these platforms.
At the top of the heap of Streaming Platforms is of course Netflix, who arrived at it first and has never relinquished its seat at the top. You can say what you will and from the cinephile's perspective there is much to dislike about it, but they know how to be successful in the purest Hollywood sense of appealing to the masses. If you are looking for niche areas like cult cinema, silent cinema, or just plain films made before say 2000, Netflix leaves much to be desired. But contrarily, they have something for everyone, and a lot for people who want what is new and shiny. Netflix's philosophy is that nothing on their platform is NOT worth watching. Which is why they changed their algorithm for how to rank films according to viewer taste. Years ago Netflix would allow you to actually evaluate a film as critics do, by assigning a star from one to five. In 2017 they changed to a simple thumbs up or down option. They claim that the original system was confusing because viewers believed it meant that star was a merit system when it was meant as an indicator of how likely that film would align with your taste. I don't buy it. They just did not want other viewers to poo-poo on a film and discourage other people from watching it. Now the thumb up/down is just a way to link together other films you have given a thumbs up to as a predictor of what kind of films you would like. In reality this does not work, if the choices that come up for me after I've watched a film are any indication. It seems pretty arbitrary with some films matching while others having nothing in common with the film I just watched.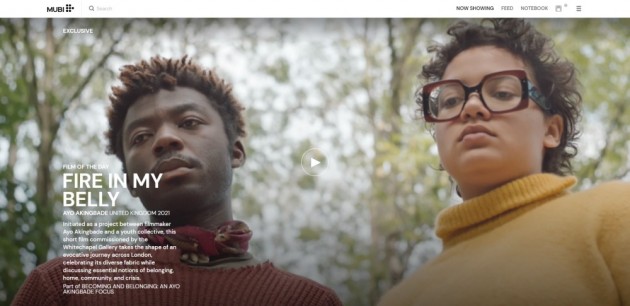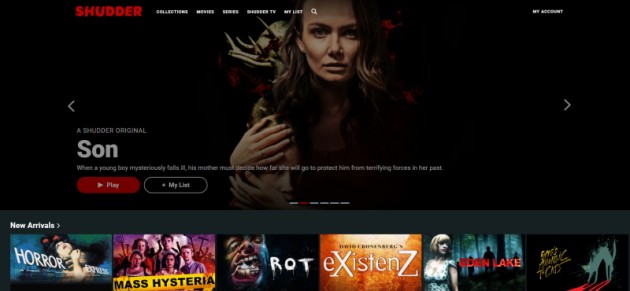 I much prefer other platforms, like Shudder or Mubi that allow members to write their own critical assessment of films, which helps create a sense of community by allowing members to share their passion and critical viewpoint. I feel this attitude shows more respect for the intelligence of their members by allowing them to decide for themselves what to watch and maybe even learn from other members or have their own critical views challenged. Mubi and Shudder have a more refined curatorial philosophy and a much broader International range than Netflix. Mubi has a smaller, rotating catalogue that is slanted toward international, experimental, independent and esoteric fare. I like their "Feed" section which allows members to post their own thoughts on films; and "Notebook" which is the in-house news and criticism publication which looks at films not on its streaming service but relevant to its members. The care and attention they have shown in their physical media is carried over to their streaming service for the Criterion Channel, which is the go-to streaming service for cinephiles, films students and film academics. It is highly curated, has a big catalogue but one that also rotates and they have a nice feature where they alert you by email whenever titles are about to expire, which gives you the chance to watch something before it leaves. Criterion know their audience. While a Netflix subscriber may not want to dive into supplementary documentaries or interviews about a film, Criterion feeds into audience desires by including additional supplementary material, such as filmmaker interviews, Documentaries and, arguably the best supplementary features from an historical and critical perspective, their research-driven video introductions by specialists, academics or film historians about specially curated packages. For example, recent film mini-festivals on Queer Horror or Black Westerns.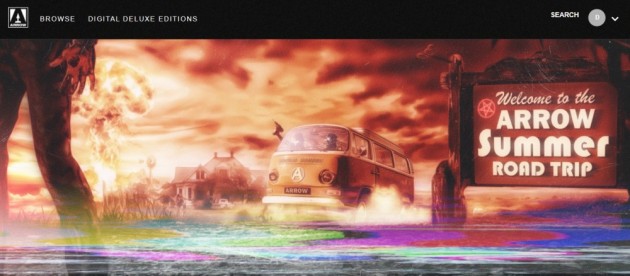 Another relatively new service coming from the physical media world is Arrow Video, who have earned their reputation as the "Criterion of Trash cinema". The title is not exactly accurate since they also feature classic works and works by major filmmakers, but they do specialize in horror and exploitation films of the 1970 to 1990s and have a treasure trove of films that were key titles during the VHS boom era. Another new streaming label that made their mark with physical media is Full Moon Video. Full Moon Video began in 1988 under the ownership of Charles Band as Empire Studios, based in Rome, Italy and achieved success during the VHS video boom with low budget but quirky and competently made horror, science-fiction, fantasy and action films. Their first feature film, Puppet Master (1989) would turn out to be their marquee, flagship product which would spawn ten sequels (and counting) and many other cross-over films with other like-sized tiny villains. At Full Moon video the Band family feel that scary things come in small packages, as they specialize in horror films featuring dolls, puppets, animatronics, shrunken heads, toys, and tiny people. When Empire Productions shut down Charles Band moved back to the US and started Full Moon Video, helped and eventually joined by his composer brother Richard and director-producer son Albert Band. Full Moon Video expanded to include a Streaming Service called Full Moon Features, and offers fans of their homespun, grassroots genre filmmaking good bang for their bucks. Harking back to the VHS and DVD days, Full Moon Video know their audience well by offering consumers an ongoing offer that I felt was too good to refuse: sign on for a one year subscription at a reasonable cost of $65 US and you get to pick any 10 Blu Rays or DVDs from their collection for just the cost of shipping (which was $20 for me). Most of their collection are films directed by their in house folk (David De Couteau, Albert Band, Charles Band, David W. Allen, Ted Nicolaou, Jeff Bur, etc.) but they also have an eclectic selection of European exploitation titles, family friendly fare and cheesy adult titillation fare like Cannibal Women in the Avocado Jungle of Death, Erotic Vampires of Beverly Hills, Beach Babes from Beyond_, Female Cosmic Crush (with the tag line, "Badder than Barbarella") and Barbed Wire Dolls. Full Moon Video is all about pure fun and entertainment; the streaming equivalent of trying to bring into your home that Saturday Matinee feeling.
The streaming field is so refined that even fans of Iranian popular cinema have a streaming service for their needs, with the affordable IMVBox which features an increasingly subtitled selection of Iranian films for only $2.49 per month. And film viewers on a tighter budget have a good choice of free, legal streaming services which offer expansive selections, sometimes at a slight compromise of either mandatory commercial breaks or sometimes less than pristine or non-HD content. Some of the best of these free streaming film sites are Tubitv (which has a huge and interesting selection and can be considered the first 'Netflix' rip-offs), Shout Factory TV (which is also an offshoot of a physical media distribution company and has a great selection of popular Japanese manga/SF films), Filmzie, Popcornflix and Midnight Pulp (which now has some members only at a cost films on top of their large free collection). Another excellent free streaming service with a nice interface on Firestick (the current interface on Roku is more basic) is Fawesome TV. Similar to Fawesome TV in the way it bundles its own apps broken down by genre is Filmrise, which even has an LGBT category. These free (at least in the US and Canada) content streaming services, which offer a wealth of untapped films which are far more adventurous than Netlfix, HBO or Disney +, manage to survive without a fee structure based on advertisement and commercials, but also by avoiding products by major companies (you'll never find a Disney, Marvel or a Star Wars film on any of these apps). Plus, costs are kept down because these apps do not carry most recent films and hence have a larger selection of older titles (i.e. pre-2010) which can be a plus for some people who find Netflix too biased toward new films and TV shows. Even media server companies like Plex and Roku have added free live television shows and an increasingly growing selection of feature films to their roster of services. And I should mention one of the best free all purpose streaming services which has a huge selection of live tv shows, Pluto TV.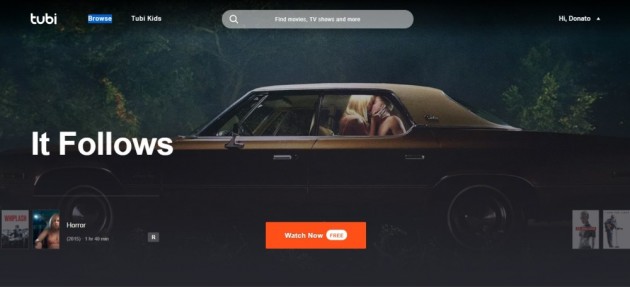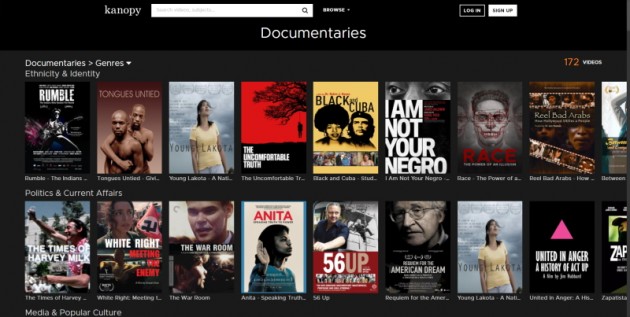 On the other side of the strictly commercial side one of the best streaming services is Kanopy, once dubbed the "Netflix for Colleges". Kanopy is free to access for anyone but with limited content. Its business model is selling subscriptions to libraries, colleges and universities, who then pay according to their viewing needs. The university where I teach has a subscription to Kanopy which makes it free for all students and faculty, who log in to the site using their University log in details. Kanopy gears its content to education, hence is very strong on documentary, educational videos, classic cinema and international film. Also based on a similar model is the National Film Board of Canada's streaming service. I remember many years ago when NFB took the decision to shut down its rental service and then its high tech Cine Robotheque viewing booths, which looked like a mix of juke box and kinetoscope, to dedicate itself to its new digitization and online platform. I was saddened and did not see the value in this step, but in hindsight NFB showed great foresight to jump ahead of the curve for making their large and important collection of Canadian documentaries, animation films, cinema verité and fiction films available to the masses as digital streaming files that can be streamed or purchased as downloadable .mp4 files that are yours to keep. For educational purposes schools can subscribe to the NFB Campus program which packages films with teaching and learning resources.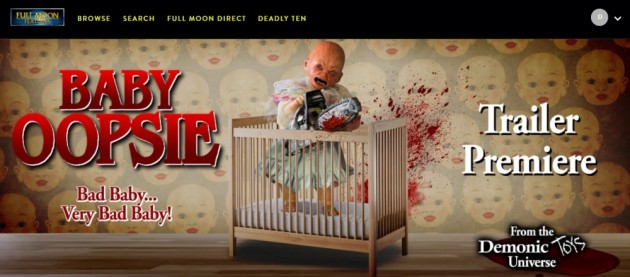 There are no official commercial and licensed streaming services that cater to the avant-garde and experimental cinema. But anyone who is interested in this more esoteric genre of film is aware of Ubuweb which describes itself as "a pirate shadow library consisting of hundreds of thousands of freely downloadable avant-garde artifacts." Ubuweb claims no ownership or copyright over its material and is wholly maintained by volunteers and patrons who want nothing more than sharing experimental films, mostly short length, to the broader community of cinephiles and filmmakers. They take no donations, advertisements, grants, sponsorship or any form of money. They do no host any of the films but merely provide links, mostly to Youtube and Vimeo, and since 1996 they have "never been sued—never even come close." They also have sound, poetry, dance, conceptual comics, and other art forms. Unlike most of the other streaming platforms, Ubuweb also contains informative critical biographies of each artist they feature, which makes it an extremely useful resource for teachers and students.
I have gone on for quite a while here and have focused on streaming services that have stood the test of time and have been in operation for at least 5 or more years. But I can safely say that there are many more I could have added and can envision many more trying to find their niche in an already crowded space over the upcoming years, vying for your streaming pleasures. But as any serious film viewer would rhetorically wonder, can you ever have too many streaming services?