Soul Sisterhood: A Continuous Take on Pasifika Femininity, Heritage, and Community in Vai (2019)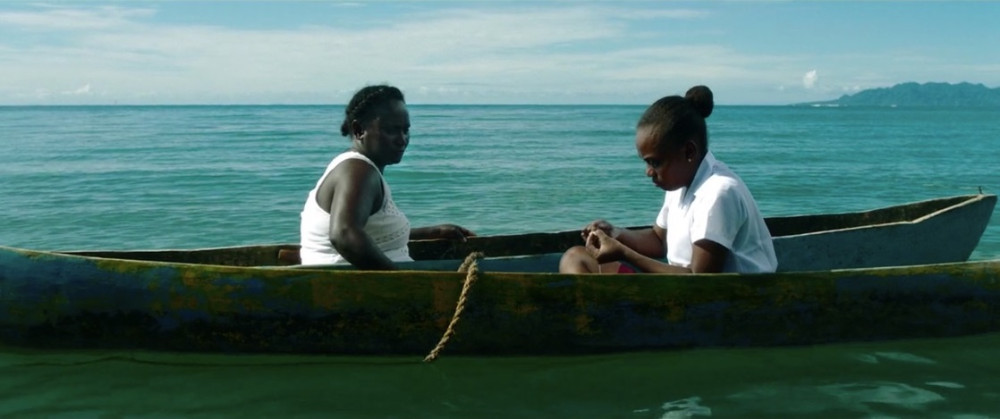 As a current work of Pasifika cinema, Vai (2019) offers important considerations on the nature of transnationality, cultural identity, and water as a connective theme amongst diffuse oceanic communities. The film's use of formal camera techniques, minimal cutting, and foregrounding of Indigenous women's narratives help situate its themes around socio-economic difficulties, feminine resilience, and interconnectivity among multi-cultural female characters in their island homes. As an anthology collection, Vai features eight different short films and characters who bear nearly identical names. Each short is shot with a long take, focuses exclusively on Indigenous Pasifika women, and has a similar runtime of ten minutes. These formal 'restrictions' were designed by the producers in order to have a narrative flow between each short and to situate how this model of storytelling could reveal culturally similar messages about heritage, emigration, and one's connection to their cultural roots from different Pasifika locations.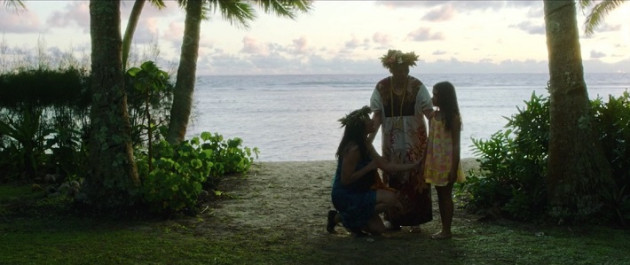 This volume of interconnected stories details the travails and empowerment of Pasifika women strewn across the vast distances of the South Pacific. Despite the magnitude of the Pacific Ocean, these characters remain spiritually tethered from their faraway island locales: Viti (Fiji); Tonga; Solomon Aelan (Solomon Islands); Kūki 'Āirani (Cook Islands); Sāmoa; Niuē; and Aotearoa (New Zealand). The film showcases eight films at each of these sites (New Zealand is featured twice), uses Pasifika writer-directors to authenticate each story, shares production crews, and links these narratives by centering on a different Pasifika girl/woman named (a variation of) Vai. The title of Vai signifies water while also underscoring the term as an important theme of interconnectivity among Polynesian, Melanesian, and Micronesian people. The film serves as a key example of Pasifika representation on the world stage of what Kiwi filmmaker Barry Barclay refers to as a Fourth Cinema — socially-conscious narratives raised forth by and for Indigenous people. Within this perspective, Vai is a salient contemporary text in world cinema in its ethics of Indigenous representation, as well as its posturing of transnational identity as an ever-growing characteristic of our world community.
Vai owes much of its thematic and formal designs to its model predecessor Waru (2017). Waru is similarly structured to Vai, as the film is composed of eight stories of Māori women, each coming to terms with the death of a young boy in their community. While Vai details different personifications of the Vai character as a figurative Pasifika woman, Waru operates specifically in Aotearoa while focusing on Māori women. Both films use (mostly) single, long takes during each short, employ many of the same production staff, and emphasize female-centric Indigenous narratives by focusing exclusively on Pasifika-authored stories. Waru was commissioned by producers Kiel McNaughton and Kerry Warkia as a portmanteau film focusing on the social issues of child neglect in Aotearoa. Under the auspices of the NZ Film Commission, these producers invited Māori women to propose short films based on this concept. These individual stories were designed to be structurally consistent while having a fresh perspective from each director. Waru uses the same production staff for each short to provide technical and narrative consistency among the eight stories, as they all concern the shockwave of trauma that affects the Māori community following the accidental death of a child.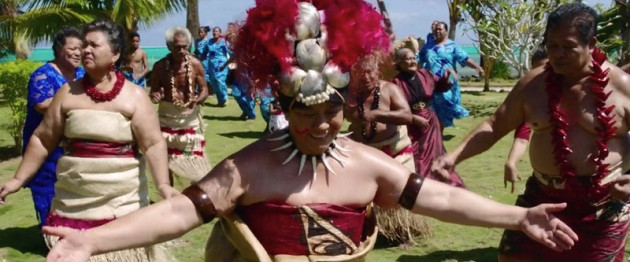 Vai follows the same directive by requiring each short film to detail the social-economic concerns of a person named Vai as she struggles to find independence and self-hood, while also reconciling her integrity with family and community. Like Waru, these vignettes are filmed as ten-minute, continuous takes and are intentionally female-centric in their characters and authorship. An important financial aspect to acknowledge is that both films received sponsorship from the NZ Film Commission — specifically because the collective filmmakers from both films had New Zealand citizenship, and were therefore eligible for funding. These films also exist within the film movement of Fourth Cinema through certain key aesthetic and narrative characteristics: the films are community-oriented; their characters are authored by Indigenous people and maintain an integrity of representation; they invoke traditional oral storytelling practices indicative of many global Indigenous people through non-linear (non-traditional) story structures; they examine relationships between people and land; they are directly rooted in these histories and communities; and explore themes of genealogy. Through the narratives in Vai, we find these Fourth Cinema aspects present, as each director offers a culturally distinct film, yet also tells an overarching story about Vai as an emblem of the transnational Pasifika woman.
The content of each story helps us in understanding Vai's collective themes. In the first short, a seven-year-old Sevaia of Viti (Ro Mereani Adi Tuimatanisiga) must prepare for a journey 'somewhere colder.' Family conflict occurs with Vai resisting her mum's efforts to pack her clothes, and her nana's fears of being forgotten once Vai and her parents emigrate. Near the end of this story, a brief and tearful moment of consolation happens between three generations of women in the kitchen, just as a rainstorm begins. As her mum and nana run to collect the hanging wash from the afternoon shower, Vai laughs and dances euphorically in the rain, which further underscores water as a regenerative and positive familial force. In this first vignette, co-directors Nicole and Sharon Whippy use water to signify positive connectivity with one's home, despite doubts about emigration. Water also serves a crucial importance in the following short directed by Ofa Guttenbiel-Likiliki. Here, a thirteen-year-old Vai Mo'ui of Tonga (Ar-Ramadi Longopoa) traverses through her coastal village with her younger brother Elivisi, to collect drinking water for her nana to use for medicine to send to family in New Zealand. The children struggle to find potable water, which reflects issues of secure freshwater resources in greater Polynesia. Through her conversations with Elivisi, we discover that Vai also aspires to move to New Zealand and be a famous singer like her idol Indira Moala. Incidentally, Vai soon crosses paths with Moala who has recently arrived in Tonga to prepare for her grandmother's return home to the village. In these final moments, Moala promises to supply Vai with fresh water and to teach her to sing in her own voice: 'Sing like Vai. Don't sing like anybody else.' Vai's water insecurities are aided by the generosity of Moala, who also encourages the young Tongan to follow her dreams abroad, but most importantly to remain true to herself. As the Vai characters grow older through each subsequent story, they continue to deal with the hopes and challenges of living in island communities.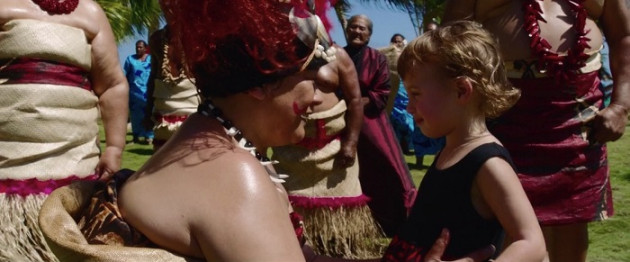 There come to be more dramatic conflicts with the young adult Vais as they progress in age. In Matasila Freshwater's short, sixteen-year-old Vaelusa of Solomon Aelan (Betsy Lania Luitolo) is preparing to fish in a small canoe when a middle-aged woman pulls up alongside her. The reticent and frustrated Vai begrudgingly listens to fishing advice from the mysterious woman, and it is slowly revealed that this is her mum who had left Solomon Aelan a decade before. Vai resents this abandonment despite her mum genuinely inquiring about her life: 'How is Elivisi? Your Nana? Have you got a boyfriend? A girlfriend?' After an emotional outburst, Vai implores her mother to just sit quietly together, and avoid thinking of the pressures of her having to move to New Zealand. She wants only to be alongside her heritage, for fear of losing her family and her sense of self. When her mother suddenly paddles away, Vai desperately cries out to her and dives into the sea to free her anchor. This third vignette is one of the more impressive segments of Vai, in terms of its technical camerawork being entirely situated in the water, its narrative ambiguity with the capricious return (and departure) of the mother, and the pathos of Vai's anxieties of having to leave Solomon Aelan. Issues of emigration continue with Amberley Jo Aumua's short film about twenty-one-year-old Vaisea (Anges Pele) who is a New Zealand-born Sāmoan. In this short, Vai is under the pump with overwhelming familial and personal obligations, which collide with her social and university commitments. The camerawork here is more visually kinetic with Vai constantly on the move, and her phone incessantly buzzing, as she struggles to keep her head above water. After zipping about the university halls, the narrative ends with Vai giving a pointed rebuttal to her lecturer on how struggling to manage a myriad of responsibilities doesn't reflect a lack of priorities on her behalf. But rather, the circumstances of immigration often provoke nuanced challenges for young students who are not fully considered by their Pākehā community (i.e., Kiwis of European descent). This rebellious nature carries over most subversively in the next story by Miīria George.
In this chapter, a thirty-year-old Vai of Kūki 'Āirani (Evotia-Rose Araiti) has returned home to find her native land under the threat of purse seining from a foreign fishing company. While this business brings economic incentives to her people, it also greatly threatens their native environment. 'These are our waters,' she argues to her disapproving brother Elvis. During these ten minutes, Vai contends with various locales who fear that her activist mindset will damage the financial prospects of the community. This comes as the most narratively politicized episode, with Vai finally arriving to lead a protest against the intrusive company. In this segment, Vai feels enriched from her time abroad at university and uses her knowledge and transnational experiences to defend the waters of her home. As the stories each detail a different version of Vai, they also have a similar narrative progression and continue to reaffirm challenges and growth through maintaining their cultural roots, despite the pressures of leaving their native islands for extended periods. This is also apparent in the story of Sevai (Fiona Collins) as she returns to Sāmoa. In Marina Alofagia McCartney's short, the forty-two-year-old Vai struggles to find her place while leading a local ceremony in her home village. She feels disconnected from her heritage and questions her role in the community. As the ceremony is underway, she grows more confident in song and dance with the surrounding community. As she leads a procession of dancers down a rural lane, they arrive at a Christian church, implying that the ceremony is a consecration of this Western religious site. This transnational aspect is further underlined by a young, fair-skinned child who runs into Vai's arms crying 'Nana. Nana!' As the chorus of singing voices quiets, Vai imparts to her granddaughter a variation of Teresia Teaiwa's quote which opens the film: 'The sea is what binds us, as we sweat and cry salt water.' This short expresses Vai's renewed connection with her land through the ceremony, the influence of western culture on Indigenous land, and a multi-ethnic granddaughter whose ostensible whiteness still holds significant Sāmoan heritage.
The importance of lineage is also a key theme in the final two segments of Vai. In these concluding sections, the elder Vais find comfort in encouraging their granddaughters to carry the tradition of their culture forward while still engaging with a progressively transnational, multi-cultural world. In Dianna Fuemana's penultimate chapter, the story begins at the oceanside with the loud din of waves crashing. Here, the sixty-four-year-old Vai of Niuē (Maliaga Erick) encourages her hesitant granddaughter Moana to not fear moving to New Zealand. Vai assures her that all will be well, so long as Moana returns to her homeland again. Confident from her 'spiritual' experiences thus far, Vai better appreciates the bittersweet challenges of leaving home, and the short ends positively on the promise of Moana's return to Niuē. In the final vignette, the eighty-year-old Rapuwai of Aotearoa (Hinetu Dell) returns to an ancestral site with three generations of Māori men and women, all congregating to celebrate the birth of Vai's great-granddaughter. This closing tale is an emotive and thematically rich end to Vai as a whole. Vai and her whānau (family in Te Reo Māori; which also translates to 'to be born') travel through the bush to a sacred riverside, where Vai performs a brief Māori ceremony to bless the infant. She announces to her great-granddaughter, 'You are my female descendent, my face of this generation, a sacred light of being… you are the water, and the water is you,' as the child is named Ko Rapuwai Mata Tukuwaha. Pepi (baby) Vai's parents are also queer women, further solidifying social femininity as an accepted and welcomed site of progeny. Themes of feminine heritage and community are apparent in this final narrative of Vai, as director Becs Arahanga provides a fitting close to these collective stories. In her final words of the film, Vai confers to the child, 'My grandchild, you are my tomorrow.'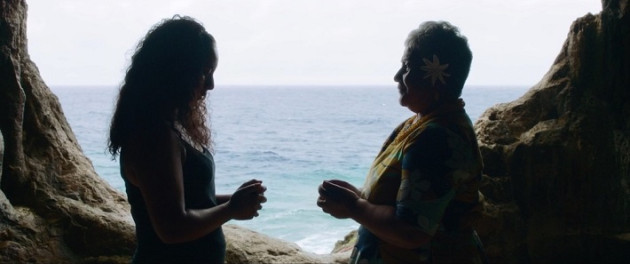 As the Vai characters advance in age, the audience is prompted to see these women, not literally as the same person, but rather in how they figuratively share a lineage. While advertisements for the film promote Vai as 'One Life,' this is less of a literal claim and more representative of a shared Pasifika 'life' for Indigenous women. Dennis Harvey contends that 'they form a sort of composite of female experience in cultures where family separation for the sake of work or education has often been the norm, and the cultures themselves are in constant danger of being assimilated out of existence.' Moreover, their name signifies the water that connects them, while also being specific to each of their identities. There is a sense of spirituality among the Vais, and they show something of a sisterly, familial bond. While Pasifika people generally live at great distances between their national islands, with distinct languages and cultures, they share a connection via 'vai' — which holds a common linguistic meaning as 'water' throughout the greater region. Vai's individual stories are pooled together in order to emphasize commonalities among transnational boundaries while also intimating a deeper sense of Indigenous community in each specific island nation. This association is especially resonant as the filmmakers are able to craft culturally faithful vignettes that compose a larger feminine perspective of growth, tradition, and loss across Pasifika.
In each story section, Vai contends with economic fragility and a pending loss of tradition. Each Vai is characterized by the tension of feeling compelled to leave her native home while also struggling to hold on to her heritage. During the Niuē story, Vai has a private conversation with Moana by the seaside where she implores her to 'Go and return.' Their exchange is mostly silent as the sound of the ocean fills the audible space. The two women are framed in the foreground with a view of the sea lining the background. The horizon of the ocean also runs horizontal to their shared eyeline, and this subtly underlines the content of their conversation, as the granddaughter fears leaving her family and heritage behind. In response, Vai encourages her to leave the island with the promise of returning to her people after exploring her independence abroad. The cave side also runs diagonally behind each woman, whose vertices meet in the middle ground between their bodies. Here, the waves crash against the island, further underscoring their emotional conflict. Their conversation stresses one of the main messages of the film, which is the importance of maintaining cultural ties to one's heritage, while also exploring social and economic opportunities abroad. For the women of Vai, their individual struggles revolve around this tension, as they each strive to embody their cultural traditions as a point of identity and pride, but they also yearn for (or have already experienced) a transnational life that blurs their cultural sense of self in the larger Pasifika community. This ethical challenge of balancing one's identity from an extended cultural perspective serves in both interrogating the crises of identities amidst postcolonialism, while also fostering a sense of connectivity through transnational ties.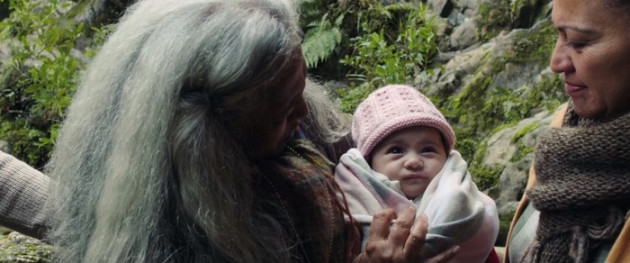 Aotearoa is also an important location in Pasifika as a place where many of these island communities congregate to. The country is featured twice as a national setting in Aumua and Arahanga's shorts. Part of this double emphasis on New Zealand points to the fact that the country is generally considered to be the most substantial nation in terms of educational and economic advancement in Pasifika. This aspect provokes further consideration for how Māori people must reconcile their place in colonial Aotearoa, and how this locale serves as a complex sanctuary of socio-economic progression for many Pasifika people, despite its inherent role as a continuing Commonwealth power. New Zealand's critical role in its relationship with larger Pasifika is rhetorically questioned within the overarching narratives of Vai. But in the final vignette of the anthology, Arahanga keenly points to Aotearoa as an important site of cultural heritage and foregrounds this ethos of optimistic, matrilineal lineage in the concluding moments of the film. Vai thus positions the Indigenous feminine figure as integral to Pasifika heritage and lineage. This aspect is apparent in both Vai and Waru.
During a Q & A at Te Herenga Waka (Victoria University of Wellington), following a curated screening of Waru and Vai in October of 2019, Warkia acknowledged a deficit of Pasifika female feature filmmakers as the key issue in planning for these films. The success of Waru helped Vai's producers secure funding for the project through renewed support from the NZ Film Commission. At the same Q & A, McNaughton shared that he was also originally slated to direct Waru but conceded in order to privilege Māori authorship. Moreover, the formal framework of the anthology was deliberate in an effort to bolster Maori creatives and generate formal consistency, on the chance that any of the shorts were to eventuate into a feature. The technical aspect of extended takes may appear contrived to some critics, but other commentators acknowledge that these function beyond their formal bravura in further underlining social issues, by intensifying dramatic attention. On one hand, the use of long takes generates a sense of realism. This nods to feminist filmmaking techniques of second-wave feminism, most notably in Chantal Akerman's Jeanne Dielman, 23, quai du Commerce, 1080 Bruxelles (1975) with its minimalist narrative design, and extensive use of long static shots. On the other, extended shots bring the audience in closer contiguity to these feminine characters through a lack of cutting, which brings attention to the details of a scene's environment, surveying camerawork, and concentrated dramatic action. The real-time aesthetic of each vignette also aligns the audience closer to the characters, in the sense that viewers are experiencing the dramatic events for the same duration as the players. Therefore, there are parallel perspectives evident that invoke a deeper emotional interest in these characters. Their stories are instances of punctuated drama that audiences can sympathize with by sharing these dramatic experiences in real-time. Through its formal techniques and conceits of production, Vai contains a spectrum of Pasifika narratives that foreground a continuity and community of Indigenous experience.
Some critics have rightfully acknowledged the authentic dimensions of Vai in terms of its acute Indigenous-feminine representation, as well as the production providing roles for elder non-professional actors. Critics like Harvey have also pointed to Vai's accessibility through its consistency of content and style. As for additional feminist perspectives, Vai accurately passes the Bechdel Test and centralizes matrilineal heritage in its gender dynamics. The emphasis on female empowerment is articulated not through contending with prejudiced male forces, as counter-narratives will often do. But instead, Vai privileges these women's places within their communities and shows how this creates certain conflicts in the need to seek higher education abroad and prospective economic stability. These characters are able to leave their islands and return stronger in knowledge, thus contributing to and affecting their local homes in positive ways. As Simon Morris writes, 'the idea of emigration is both a blessing and a curse.' The women of Vai must deal with the challenges present in emigrating for a 'better life' and the fear of abandoning one's culture in doing so.
These narratives are ultimately uplifting and examine heritage and lineage as crucial aspects of transnational and intersectional feminism. Moreover, the theme and presence of water pervade each vignette as either a need, challenge, connection, or sanctifying force: Vai of Viti runs elated through the afternoon rain in the final moments of the opening story; in Tonga she searches for water in her village and subsequently finds self-value in her journey; in Kūki 'Āirani she arises from the sea and stands as an empowered entity; in Niuē she implores her granddaughter to seek education through the connective promise of the sea (and, of course, return); and finally, in Aotearoa, she gathers with her whānau at a sacred river site to celebrate the birth of her great-granddaughter. Through its themes and formal techniques, Vai creates connections in its anthology narrative that is centered around water. As the film encompasses island nations at far-reaching distances, Vai invokes continued consideration of Pasifika women as a crucial perspective in world cinema. And through the conceit of a single take for each segment, this technique facilitates a sympathetic engagement between the characters and the audience that is facilitated through long takes. McNaughton reflects on the formal restrictions of Waru/_Vai_ bringing a dramatic urgency to the stories: "As an audience, we have this understanding that that person that we're watching onscreen has lived this ten minutes in [real] time." The audience thus experiences these concentrated stories just as the characters do, creating a positive ethical perspective in viewership. Through this, the film surveys the larger life of Pasifika women through the theme of vai.
Vai's consideration as a key example of recent Fourth Cinema also prompts further thought on the hypothesis of a Fifth Cinema. This idea advances a quality mode of filmmaking that examines transnational migration between state borders. While this notion is still an evolving discourse, Fifth Cinema deals with blurred cultural boundaries, nomadism, a multiplicity of identities, multilingual narratives, and even refugee status. Like the women of Vai, who must consider their cultural ties with the pressures of emigration, the notion of Fifth Cinema would further suit Vai's thesis of transnational identity and issues of migration; though Vai does display less ambiguity in its characters' understanding of their cultural identities. While they do deal with the effects of emigration, they are painfully and proudly aware of their roots. In conclusion, the film invites audiences to attend to the endurance and magnitude of vai as both a physical and figurative force that connects expansive Pasifika cultures, while mutually preserving their femininity and heritage. Through consistency of style and form, the vignettes of Vai resonant across oceanscapes and affirm the resounding salience of Pasifika filmmaking, both locally and abroad.
References
Corry, Dominic. "How Vai Opens Up a 'Universe of Possibilities.'" NZ Herald. 3 Apr, 2019. Web. https://www.nzherald.co.nz/entertainment/movie-review-how-vai-opens-up-a-universe-of-possibilities/YVZYZPHVBMZ4HO7T6LRFN7ALVU/.
Harvey, Dennis. "Vai." Variety. 30 May, 2019. Web. https://variety.com/2019/film/reviews/vai-review-1203212403/.
Images of Dignity: Barry Barclay and Fourth Cinema, Stuart Murray. Wellington: HUIA Publishers, 2009. Print.
"Intersectional Feminism: What it Means and Why it Matters Right Now." UN Women. 1 July, 2020. Web. https://www.unwomen.org/en/news/stories/2020/6/explainer-intersectional-feminism-what-it-means-and-why-it-matters.
Kermode, Jennie. "Vai." Eye for Film. 9 Mar, 2019. Web. https://www.eyeforfilm.co.uk/review/vai-2019-film-review-by-jennie-kermode.
Li, "Vai." Mediaversity. 11 Feb, 2019. Web. https://www.mediaversityreviews.com/film-reviews/2019/2/11/vai.
Martin, Catherine, "Bringing Clean Water on Tap to Rural Villages in Polynesian Island
Nation of Tuvalu." Pacific Community/Communauté du Pacifique. 22 Nov, 2020. Web.
https://www.spc.int/updates/blog/2020/11/bringing-clean-water-on-tap-to-rural-villages-in-polynesian-island-nation-of.
Media Literate, "Episode 27: Cinema. Fourth Cinema," on Podverse. Uploaded 6 May, 2022. Web. https://medialiterate.podbean.com/e/episode-28-cinema-fourth-cinema/.
Molloy Missy, "Indigenous Feminism Revitalizing the Long Take: Waru and The Body Remembers When the World Broke Open." Jump Cut. Web. http://www.ejumpcut.org/archive/jc60.2021/Molloy-IndigenousFilms/index.html.
Morris, Simon. "Vai." RNZ. 10 Apr, 2019. Web. https://www.rnz.co.nz/national/programmes/atthemovies/audio/2018690402/review-vai.
"New Zealand." 2022 Index of Economic Freedom. Web. https://www.heritage.org/index/country/newzealand.
Valentine, Ben. "A New Kind of Cinema Meditates on What It Means to Belong." Hyperallergic. 10 Jan, 2019. Web. https://hyperallergic.com/478597/fifth-cinema-nguyen-trinh-thi/.
Waru, Vai 1 Oct Roundtable," on Vimeo. Uploaded by Victoria University Film. Web. https://vimeo.com/463205124.