R.I.P. Film (not "Cinema"), 2011: Montreal, the year in review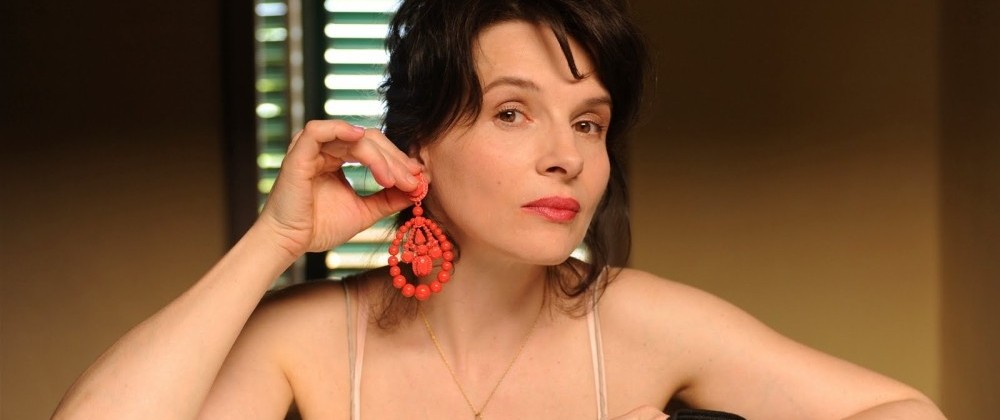 The year 2011 will surely go down in history as the last year where we could expect to go to the cinema in North America and regularly watch a 35mm (or 16mm) print. In the fall, we learned that the largest downtown multiplex in Montreal was switching over completely and permanently to digital projection. (Only the IMAX theatre would occasionally show film prints.) Thus, it was nice that December would see the release of two works paying homage to the history of celluloid film, Michel Haznavicius' silent feature, The Artist, which was shot on black and white 35mm film stock, and Martin Scorsese's 3-D Hugo, based on a children's book, that, in its last hour, beautifully invokes the magical early cinema of Georges Méliès. Interestingly, apart from a scene where the Sacha Baron Cohen character falls into a flower stand (and subsequently becomes a better person), and various evocations of Méliès hand-coloured Le voyage dans la lune (A Trip to the Moon) that are shown, Hugo looks as if were shot in the 2-color process. (I've since learned that cinematographer Robert Richardson tried to create the effect of the Lumière Brothers' Autochrome process). I have never been a fan of the latest 3-D craze, and, my eyes sometimes hurt, while watching digital 3-D works, but, I must admit to admiring two other 3-D releases in 2011, including Werner Herzog's Cave of Forgotten Dreams, where the decision to shoot in 3-D was justified by the fact that very few people will ever have the opportunity to visit the French caves and see the ancient art work for themselves. Even better, is Pina 3D made by Herzog's fellow "New German" cinema giant, Wim Wenders' as an homage to the great choreographer, Pina Bausch, who died while the director was preparing his film. Wenders chose various locations to stage performances of Bausch's work, commensurate with her own ideas, including busy Berlin intersections, a quarry, and various interior spaces including a Berlin monorail car. All environments were presumably chosen by Wenders and members of the choreographer's troupe in order to explore the interactions of human bodies in movement with their surroundings, especially in terms of depth. Bausch's choreography continually questions the boundary between the artifice of dance and the everyday realism of the human body in motion, and, it seems to me that Wenders deliberately worked with this distinction and the understanding that 3-D images are as artificial as 2-D, if more evocative of depth relations.
I like to think that Bela Tarr's black and white, The Turin Horse deliberately evokes the end-of-the-world as the end of film—it was also shot on 35mm, and he says will make no more films—and, even though Lars von Trier shot his similarly apocalyptic Melancholia with digital cameras, he may also be evoking the end of Earth as the end of film. Indeed, there was an unusually cosmic shape to serious "art films" in 2011, most notably with the divisive The Tree of Life, which, I for one, admired as a genuinely experimental film that remains ideologically ambiguous despite many claiming its director Malick to be revealing himself here as a "born again Christian." Despite the decline of celluloid, it was an excellent year in Montreal for film, with two of the three Excentris cinemas reopening after the Festival du Nouveau Cinéma (FNC) in November—the third, Cinéma Parallèle had never closed—the AMC multiplex continuing to be diverse in its selections—there are often as many as twenty different titles showing on their 22 screens—where a few foreign language films had good runs. Since the local media regularly fail to review films of marginal interest, the exhibitor's efforts weren't helped. For example, I didn't even realize that the Romanian film, Tuesday After Christmas was showing there until it was too late. Understandably, it was only showing for a week, and according to the excellent statistical site a total of only 62 people bought tickets for all of the film's 35 screenings: less than two spectators per screening!
It was an excellent year in Montreal for films directed by Iranians. Abbas Kiarostami's Copie conforme (Certified Copy, France/Italy/Belgium), was his first film in years to be released in Montreal, and, given its relative experimental nature, where we are not sure to what degree the characters in the film are acting other parts, it was very successful (seen by over 20,000 people). Jafar Panahi's brilliant low-tech, clandestinely-made digital work, In film nist (This Is Not a Film), that was smuggled out of Iran into France for the Cannes film festival on a USB key, in a cake, premiered at the World Film Festival (WFF) and was then released at Cinéma du Parc as part of a Panahi retrospective. Brilliantly, Panahi, who had been banned from writing any scripts or directing any films, acted out an imaginary script in his living room of a young woman being trapped in her house, while his friend operated the camera, reflecting the absurdity of his situation of house arrest. Montrealer Shahin Parhami's documentary, Amin, shot in Iran and Ukraine, also premiered at the WFF, and should surely have been featured earlier in the year at Hot Docs in Toronto, where this excellent Canadian documentary was strangely rejected. Feeling that Parhami should have been a leading candidate for the Don Haig Award (given to an emerging Canadian documentarist), I had written the following in support of the challenging, experimental approach to film form that he consistently adopts:
Following the poetic opening to a day in the Kiev, Ukraine student life of the film's subject, Amin Aghaie, in a car sequence, the subject asks the filmmaker if the rest of the work will be constructed like a "fiction film." Thus as spectators, who may have been questioning the validity of Amin's documentary nature, we are placed in a critical position. The nature of the film as a work of ethno-musicology is gradually revealed to us and, brilliantly, we learn of Amin's difficulties in recording and preserving the heritage of Qashqai (Turkish/Iranian nomad) music for posterity. Most movingly, I find, near the end of the film we witness Amin's mentor—his transformative "Bach" of Qashqai music—105 year-old Ustad Kiyani, singing lyrics to a piece of music that had previously been unknown! Typically, Shahin Parhami's films are always to some extent "reflexive," and with Amin, arguably his most important and greatest work, this strategy finds a magnificent climax in the afore-mentioned scene with both Aghaie and Kiyani watching and listening to themselves in a clip from Jabaroot [also by Parhami, ed.] , filmed six years earlier. Understandably, it is revealed during the end credits that the master, Kiyani has died.
Three other Iranian features were shown at the WFF and all of them were of interest. Bahram Tavakoli's Inja Bedoone Man (Here Without Me) was based on Tennessee Williams' play The Glass Menagerie and cleverly avoids censorship by couching the suicide ending in an ambiguous fantasy sequence. Fatemeh Motamed-Arya won the Best Actress award for her performance as a mother trying to marry-off her physically handicapped daughter. Aynehaye Rooberoo (Facing Mirrors), on a woman who is faced with a sex change operation as the only possible way to follow her sexual orientation as a lesbian, was also directed by a woman, Negar Azarbayjani. The multiple character, Robert Altman-like drama, Ye habeh Ghand (A Cube of Sugar) showing the colourful preparations for an engagement party turn sour was directed by one of Iran's leading filmmakers, Reza Mirkarimi, whose work is rarely shown outside Iran. The most highly acclaimed Iranian film in a number of years, Jodaiye Nader az Simin (A Separation) showed at the FNC along with three of director Asghar Farhadi's previous films. Remarkably all of his work challenges the status quo of Iranian institutions of power, and yet he has so far avoided censorship, and his films all leave the spectator at odds with questions of morality, and not knowing clear answers to the characters' dilemmas. Farhadi's intricate characterization/scripting is probably a testament to his coming to cinema from theatre (like Tavakoli). Although the rise of the Toronto International Film Festival (TIFF) has meant that few of the most highly acclaimed films can be shown at the WFF, we were fortunate to be able to see Amin along with the three Iranian films that uniquely showed in Montreal, and there were a few other gems that came here. These include, V Subbotu (Innocent Saturday, Russia/Ukraine/Germany) directed by Alexander Mindadze, a widescreen yet claustral view of young people unsuccessfully attempting to escape Chernobyl on Saturday, April 26, 1986, when the reactor exploded, two Turkish films, Dervis Zaim's Gölgeler ve suretler (Shadows and Faces) and Sedat Yilmaz's Press, both dealing with ethnic violence, Marité Ugás' El chico que miente (The Kid Who Lies, Venezuela), and three Argentine films, Simón Franco's Tiempos menos modernos (Less modern times) which should have won a prize in the First films competition, Fernando Pérez's documentary on a giant of tango, Tata Cedrón and Un cuento chino (Chinese Take-Away) starring the ever popular, Ricardo Darín
Indeed, it was another good year for Latin American cinema, with a few 2010 films obtaining a limited release, locally, including Pablo Trapero's Carancho (Argentina), Patricio Guzmán's Nostalgia de la luz (on my "best list" last year), and Daniel and Diego Vera's Octubre (Peru) all shown at the Cinéma du Parc, as well as José Padilha's Brazilian blockbuster, Elite Squad 2. We are graced with two spring festivals of Latin American films in Montreal, the Festival du Cinéma Latino-Américain de Montréal (FCLM) at Cinéma du Parc and the 16th edition of Festivalíssimo which this year was headquartered at the downtown National film Board (NFB/ONF). I was on the jury of FCLM this year and I saw a number of very good films for the first time there, including Heddy Honigmann's 2008 documentary, El Olvido filmed in Lima, Peru, El hombre de al lardo (The Man Next Door, Argentina, 2009) directed by Mariano Cohn and Gastón Duprat, Las marimbas del infierno (Marimbas From Hell, Guatemala, 2010), directed by Julio Hernández Cordón, which shred the Best Film prize. I should also mention the other film to share the award, Paz Fabrega's Agua fría de mar (Cold Water of the Sea, Costa Rica, 2010) that had been on my best films list for 2010, For me, the best films on display at Festivalissimo were Pablo Larrain's Post Mortem (Chile) which also made my 2010 list and another black and white homage, this time to the Uruguayan film archive, La vida útil (A Useful Life, 2010), directed by Federico Veiroj. I congratulate the Cinémathèque Québécoise (CQ) on mounting a major retrospective of Brazilian documentarist Eduardo Coutinho's work in 2011. I should note that this institution continues to do an amazing job of programming rare and important work, and almost every Friday they mount a program of silent films (always 35mm or 16mm prints). The CQ also showcased the virtually forgotten career of French experimental silent filmmaker and theorist, Jean Epstein, a series of films by the late Edward Yang and staged a truly amazing September month of Japanese cinema, when 60 different film screenings were programmed.
I always claim that the FanTasia (genre) festival is the Montreal film festival that most clearly fulfills its mandate, and, I found no reason to change that opinion for 2011. As usual the audiences were enthusiastic and often boisterous, and, once again the programmers managed to find many good films, even some that TIFF didn't know about or didn't appreciate as much as they should have. King-Wei Chu did an especially good job on his tight budget for Chinese-language films, bringing us the North American premiere of Johnnie To/Wai Ka-fai's Don't Go Breaking My Heart and getting Tsui Hark's comeback film, Di renjie (Detective Dee and the Mystery of the Phantom Flame) for an opening night screening. I was happy to oversee a "master class" with Korean action director, Ryoo Seung-wan, brought to us by Ciné Asie, and to see his latest work, Bu-dang-geo-rae (The Unjust). The most surprising FanTasia event for me, though, was the screening of the rediscovered 1971 Australian film, Wake in Fright, introduced by its Canadian director, Ted Kotcheff, and which in its hard-to-watch representation of manhood, outback-style, could be, arguably, the greatest of all Australian films.
During the FNC, Mark Toscano visited us at Concordia University and showed us examples of 16mm films that he had restored. Remarkably, he is a preservationist at the Academy Film Archive responsible for restoring and preserving 16mm experimental films!! It was really encouraging to know that in the "belly of the beast" in Hollywood someone is working only with celluloid materials. Before flying to Montreal, Mark shot a short 16mm black and white film on his spring-wound Bolex camera, and he stayed up all night in a friend's apartment, processing the film in the bathtub. He showed it to us, and then proceeded to break it into short strips, so that we could all take home a little piece of it to remember him by. One wonders how archives and film preservationists will manage if (or, rather "when") Kodak declares bankruptcy, and, I'm very sympathetic to the British cineastes who are increasingly determined to keep filming in 16mm even though there is no longer any 16mm processing lab working in the United Kingdom. One such filmmaker is Ben Rivers, whose work impressed me in 2011. I was horrified, though, to have to watch one of his 16mm color films, Slow Action projected squeezed into the 1.33:1 "flat" aspect ratio because the screening facility where it was showing no longer had access to an 16mm anamorphic lens!! But, with the Double Negative collective occasionally staging film events and the Segal Centre's Cinema Space now active, Montreal continues to be a great place to follow experimental film. Of the events I attended in 2011, I was most impressed with the super-8 films of San Francisco's Paul Clipson shown at the Cinema Space in January. It was hard to believe that Clipson had been able to achieve such complex visual effects and such bright, colorful images after making four or more passes through the camera with the same strip of film. Such encounters make me hopeful that on the fringes, people will continue to explore the art of celluloid, pellicule, pelicula FILM and that the art world won't become completely dominated by digital information technology.
Best 10 films that showed for the first time in Montreal, and that I also saw for the first time in 2011 (in the order in which I saw them)
Copie conforme (Certified Copy), Abbas Kiarostami (2010)
The Tree of Life, Terrence Malick (2011)
Shi (Poetry), Lee Chang-dong (Korea, 2010)
In film nist (This Is Not a Film), Jafar Panahi (2010)
El chico que miente (The Kid Who Lies), Marité Ugás (2011)
Amin, Shahin Parhami (2011), winner of the Best Asian Film at the Yamagata Documentary film festival, this is my choice of Best Canadian and Best Documentary Film of the year
Shura (Demons) Matsumoto Toshio (Japan, 1971), shown at the CQ, and the same director's 13 minute, three-screen 16mm film work, Tsuburekakatta migime no tame ni (For My Crushed Right Eye, 1969) shown at Concordia University (thanks to the programming of Yuriko Furuhata) are my choices for Best Rediscovery and Best Short films of the year.
Bir Zamanlar Andolu'da (One Upon a Time in Anatolia), Nuri Bilge Ceylan (2011)
A Torinói ló (The Turin Horse), Béla Tarr (2011)
And,
A day to look forward to: March 20, 2012, when Mikhail Kalatozov's legendary 1959 film, Neotpravlennoye pismo (Letter Never Sent) will be released by the Criterion Collection on Blu-Ray. Here's also hoping that Alexei German's long awaited feature will finally show up at Cannes.